The Fisherman's Village walking street brings the quiet, sleepy town of Bophut to life every Friday from 5 pm to 11 pm. It sees the narrow Beach Road and adjoining streets crammed with market stalls and shoppers from across Koh Samui, with a diverse range of wares available at low prices.
Many of the stalls at the Fisherman's Village walking street sell much of the same items as you'd find in markets throughout Thailand, including 100-baht T-shirts, simple jewelry, purses, sunglasses, beer cosies, souvenirs, watches of questionable mechanical soundness, branded clothes of dubious manufacture, and electrical goods. As with all market shopping in Thailand, a certain amount of judgment and measured expectations is necessary when selecting your purchases.
Fisherman's Village Walking Street - one of the highlights of 10 Romantic Ideas for a Honeymoon in Koh Samui and 9 Best Places to Go Shopping in Samui (Read all about Koh Samui here)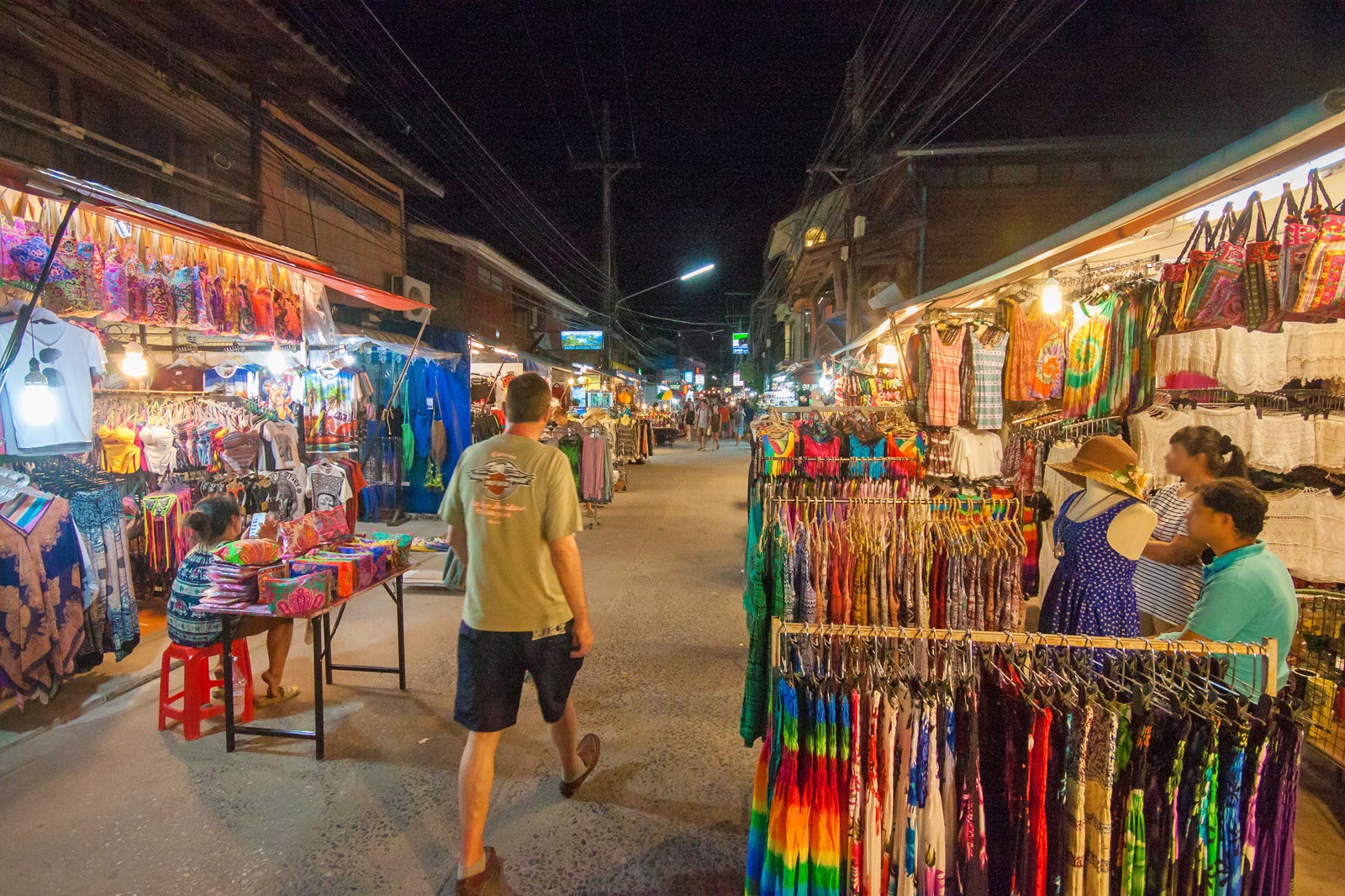 What are the highlights of Fisherman's Village walking street?
Bophut Beach Road is already a great place for shopping, with an impressive selection of small local and boutique shops. Many of these take part in the weekly walking street by simply extending their racks and shelves out onto the now carless streets. Quieter sections of the 860-metre-long road become much busier with food vendors, small cocktail bars, stalls and street performers, as do many of the side roads.
Fisherman's Village Walking Street differs in the unusually high number of unique (or at least quite rare) goods you can find. These include interesting handicrafts, herbs and spices, musical instruments, an impressive range of shoes, high-quality local fabrics, one-of-a-kind jewelry, and interesting fashion designs. You'll also see fun street performances (including Muay Thai demos, beatboxing, and traditional Thai dances), particularly in front of the town's old pier.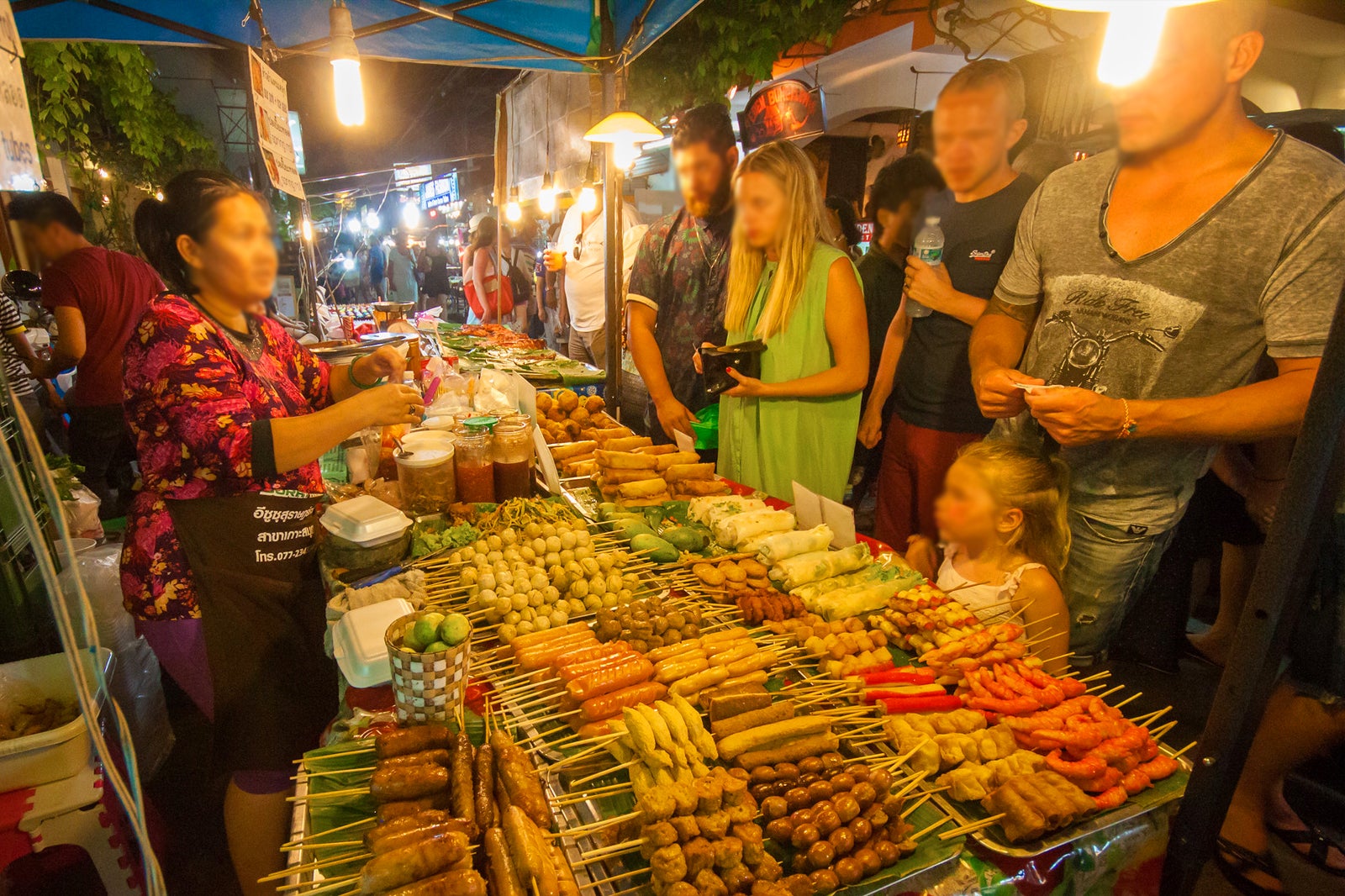 Shopping at Fisherman's Village in Bophut
The range of food and drink stalls at Fisherman's Village is particularly impressive, allowing you to enjoy famous Thai treats like pad Thai, banana pancakes, tempura seafood, a host of cakes and candies, and a colorful array of street food. Price tags across the market generally start low and can usually be haggled down a little if you're friendly about it.
The Fisherman's Village walking street is probably the most popular weekly market on Koh Samui and attracts a huge number of visitors and local Thais. This can mean that the already quite narrow streets quickly become so packed that even maintaining a good walking speed is nearly impossible. That's why it's important to be patient and prepared. Even so, this also creates a great atmosphere, making Bophut Beach Road the liveliest place to be on a Friday evening.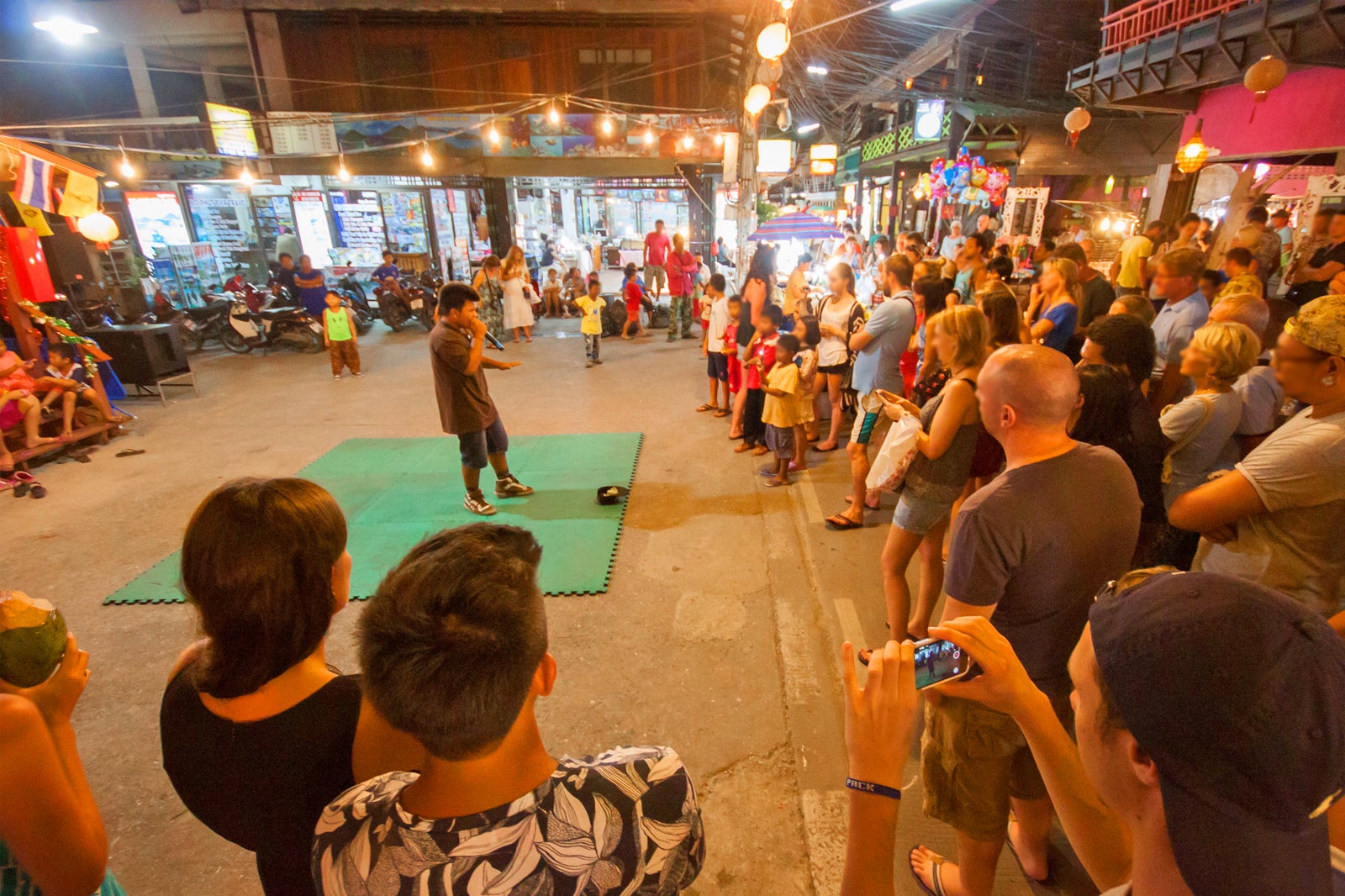 Fisherman's Village Walking Street
Location: Bophut Beach Road, Koh Samui, Surat Thani 84320, Thailand
Open: Fridays from 5 pm to 11 pm
Back to top