Fantasia Lagoon is a large and attractive waterpark on the rooftop of The Mall Shopping Center Bangkae. It's quite popular among local and expat families living in this part of Bangkok, thanks to its huge pools and waterslides, as well as attractive games and an entertainment zone within the shopping mall.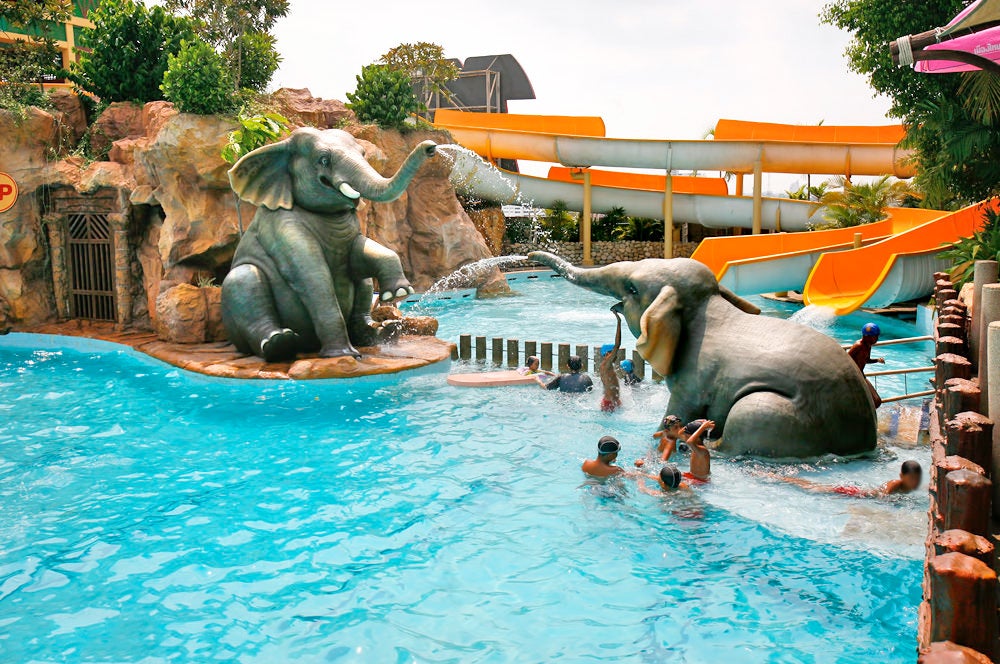 Highlights of Fantasia Lagoon Water Park in Bangkok
Fantasia Lagoon Waterpark has several zones accommodating children of different age groups. Fantasy Fountain is suitable for toddlers, while Pirate Cove and the Slider Tower are for older and more daring children. Magic Jungle, Mystery Island and Ocean 10 cater for all ages, with water activities, games and fun features to thrill your kids. For something more leisurely, you can drift along the waterpark's Lazy River on an inflatable tube, or watch entertainers performing balloon shows and magic tricks on a huge stage.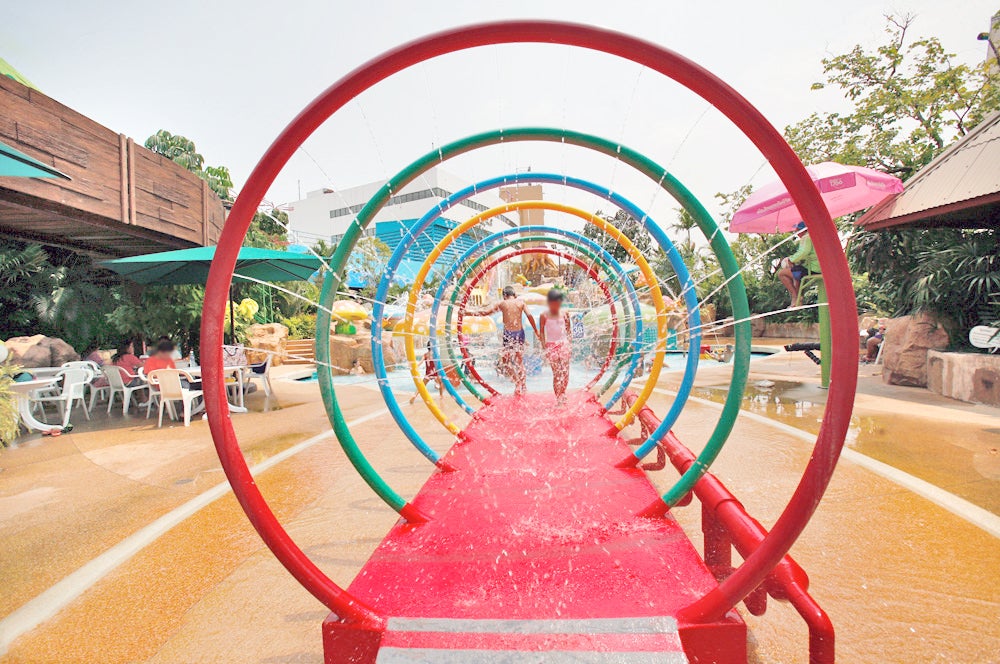 Good to know about Fantasia Lagoon Water Park in Bangkok
Fantasia Lagoon Water Park has a slider tower offering expansive views of Bangkok's busy traffic. Inside The Mall Shopping Center Bangkae, you'll find an indoor amusement park with fun-looking houses, a painted sky, and an old fashioned merry-go-round.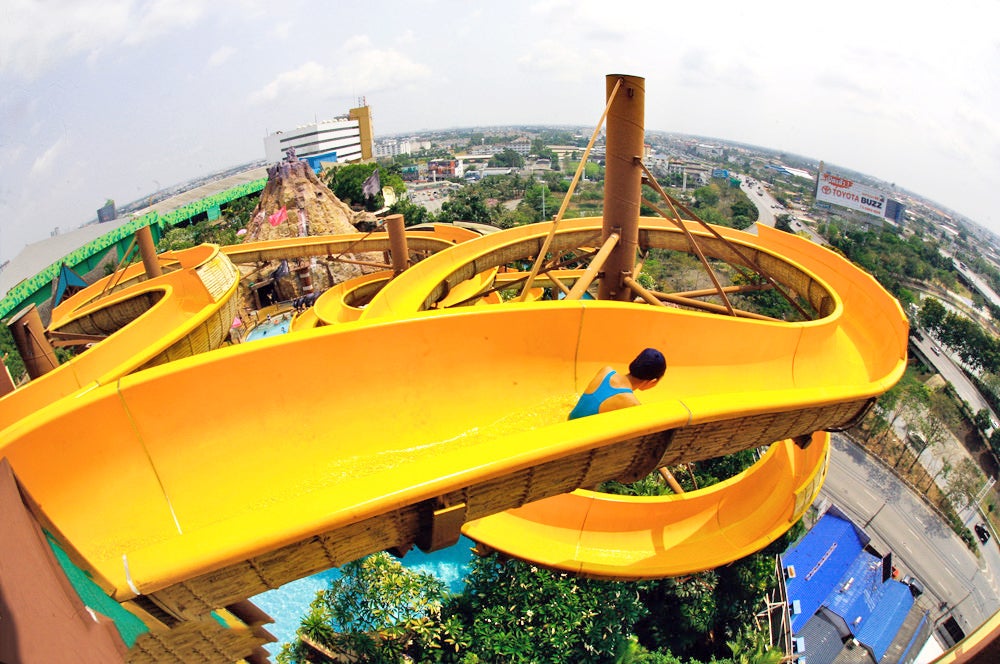 Fantasia Lagoon Waterpark in Bangkok
Location: The Mall Shopping Center, Ngamwongwan Branch, Bang Khae, Bang Kapi, Bangkok 10160, Thailand
Open: Monday–Friday from 10.30am to 8.30pm, Saturday–Sunday from 10am to 8.30pm
Phone: +66 (0)2 363 3119
Why book with Hotels.com?