Erawan Shrine is one of the most popular Hindu shrines in downtown Bangkok. It's in front of Grand Hyatt Erawan Hotel, at the corner of Ploenchit and Ratchadamri Road. Throughout the day (and night), you'll often see crowds paying their respects, presenting flowers and incense sticks to a gold sculpture of the 4-faced Brahma God, Than Tao Mahaprom.
Erawan Shrine in Bangkok - one of the highlights of 10 Best Free Things to Do in Bangkok and 9 Most Instagrammable Places in Bangkok (Read all about Bangkok here)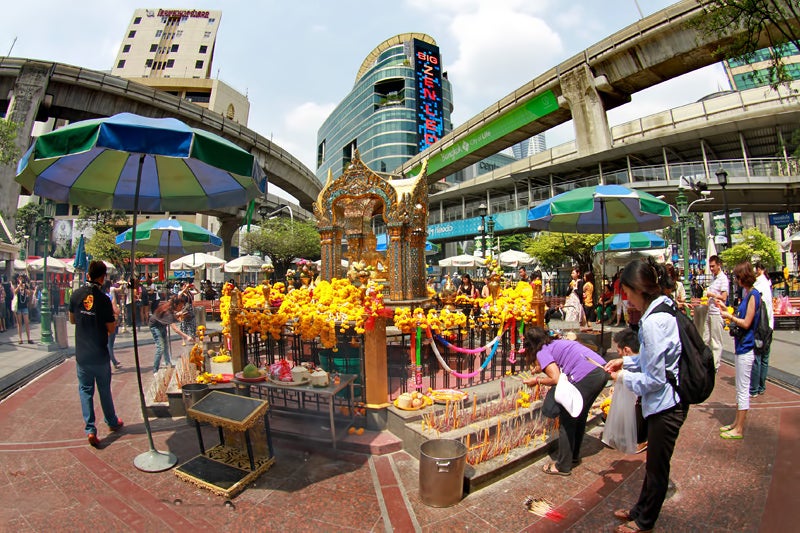 Erawan Shrine highlights
Than Tao Mahaprom is a Brahma god known for his kindness, mercy, sympathy and impartiality. Since Buddhism in Thailand has always been influenced by Brahman beliefs, he made an immediate impact on the locals.
Streams of people from around the world make ceremonial offerings of incense sticks, floral garlands, fruits, and teakwood elephants. Judging from the crowds of believers, it seems that Erawan Shrine has granted many wishes throughout the years.
Cash contributions are managed by a foundation that regularly distributes funds to charitable organizations and provides equipment for hospitals in Thailand's many provinces. Erawan Shrine hosts graceful Thai classical dance performances several times a day, as well as lively lion dances on special occasions.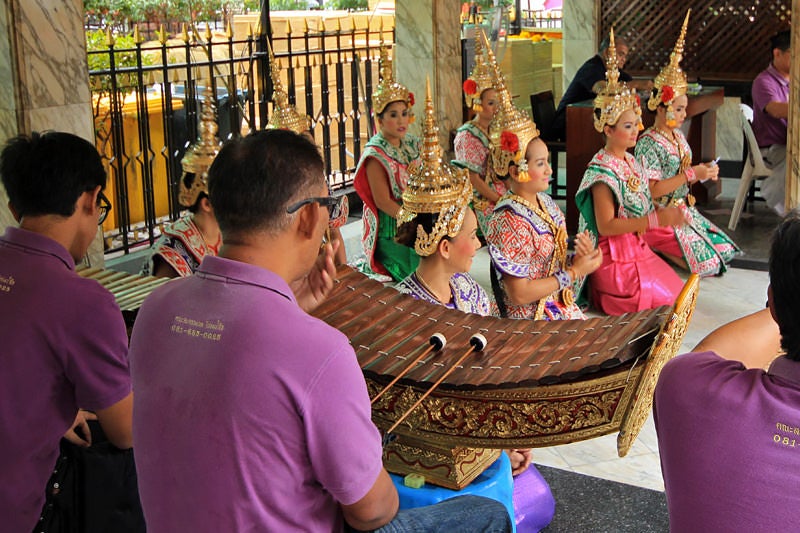 Erawan Shrine in Bangkok
Location: Ratchadamri Rd, Lumphini, Pathum Wan, Bangkok 10330, Thailand
Open: Daily from 6am to 11pm
Back to top