Emerald Irish Bar is a popular nightspot in Koh Samui's Bophut Bay. This fan-cooled pub has live sports on 3 screens and occasional live music.
Décor-wise, it features genuine Irish pub fittings. Historic photos of old Dublin Guinness barges and whiskey ads cover the walls. Some of the bricks are stripped, lending the place a suitable rough-and-ready feel.
Emerald Irish Bar in Koh Samui - one of the highlights of 26 Great Restaurants in Bophut and 7 Best Things to Do After Dinner in Bophut (Read all about Koh Samui here)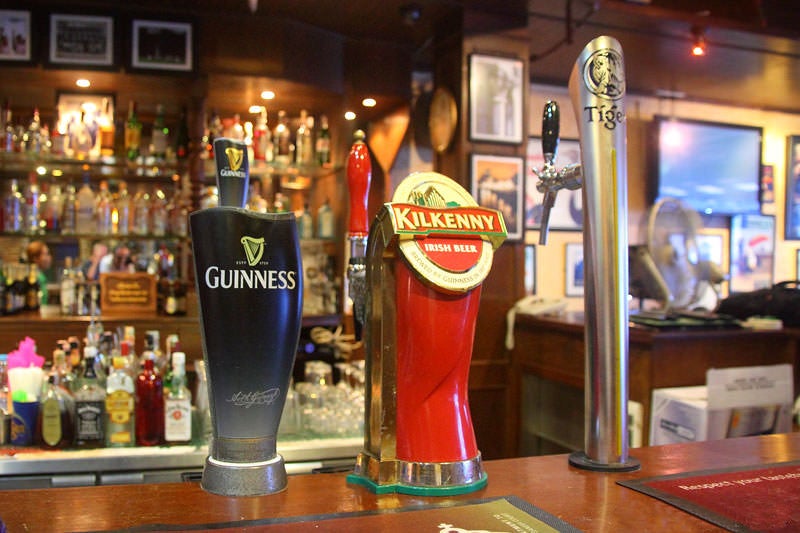 What are the highlights of Emerald Irish Bar?
You'll find an all-day breakfast and international comfort meals like chili con carne, bangers n' mash, and cottage pie at Emerald Irish Bar. The bar serves draft Guinness and Kilkenny, as well as local beers.
However, you won't be gazing out over old Dublin from the pub. The views, like at many Bophut bars and restaurants, take in Koh Phangan and fishing fleets that pass by in the early evening. You'll get the best of both worlds by sitting outside on the breezy terrace, enjoying a pint and a meal while absorbing the sights and sounds of the tropical island.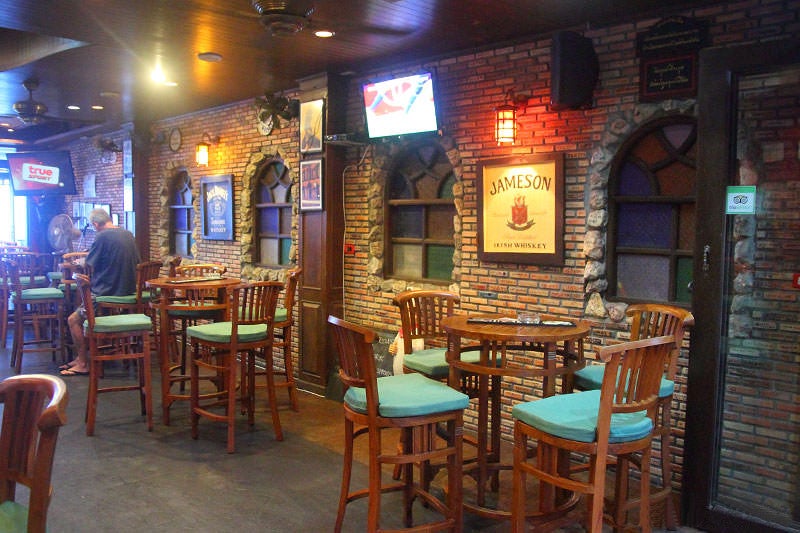 Good to know about Emerald Irish Bar in Koh Samui
Emerald Irish Bar hosts live music on occasion. If you're anywhere near this pub on St. Patrick's day (March 17), be sure to make a beeline to join the celebrations.
Warm, friendly, and very Irish, this is a good, clean, and recommendable spot for an evening out in Bophut.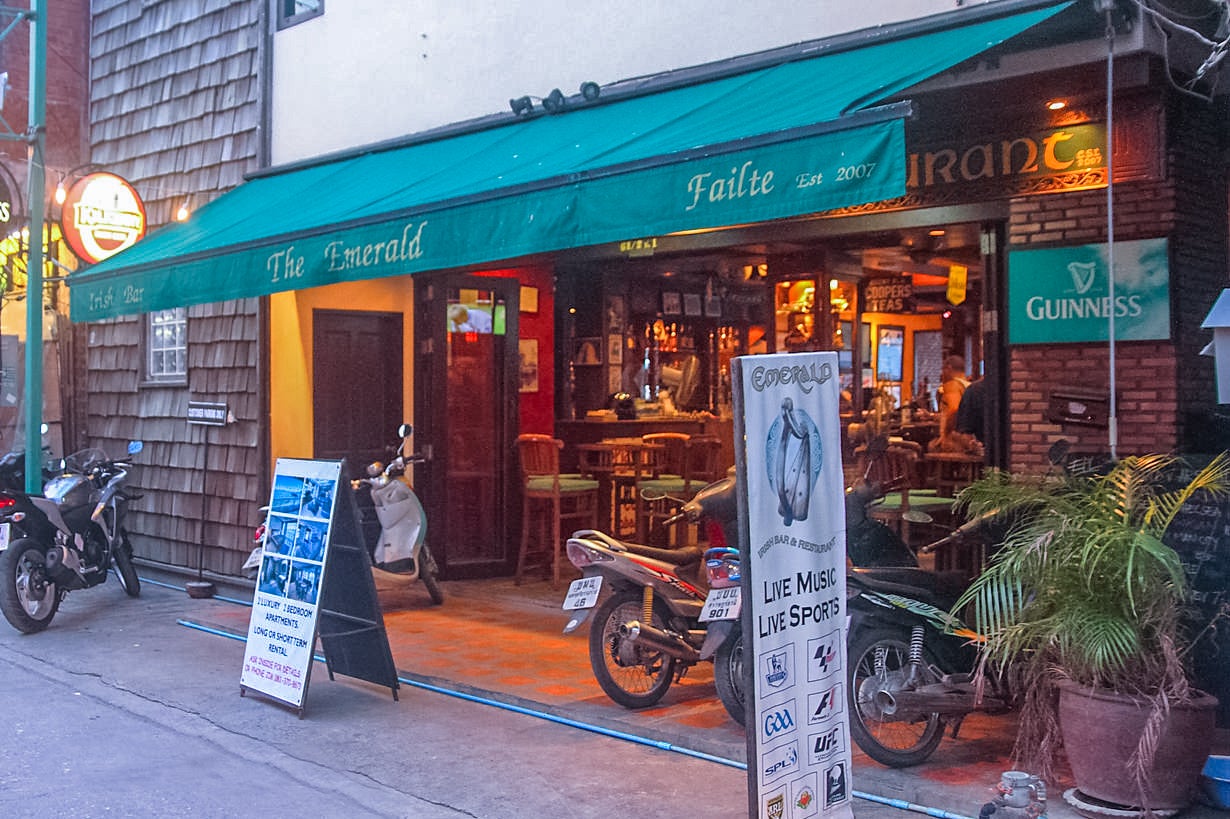 Emerald Irish Bar in Koh Samui
Location: 61/2 Fisherman's Village, Bophut, Koh Samui, Surat Thani 84320, Thailand
Open: Daily from 10 am to 2 am
Phone: +66 (0)77 332 476
Back to top