A visit to Dream World theme park is a fun-filled, entertaining day out for families in Bangkok. As the name suggests, children's fantasies become realities – they can sleigh or make snow angels in Snow Land, ride a rollercoaster up Space Mountain, and meet Cinderella and Pocahontas, all in a day.
Dream World Thailand - one of the highlights of 7 Best Theme Parks in Bangkok and 12 Best Things to Do with Kids in Bangkok (Read all about Bangkok here)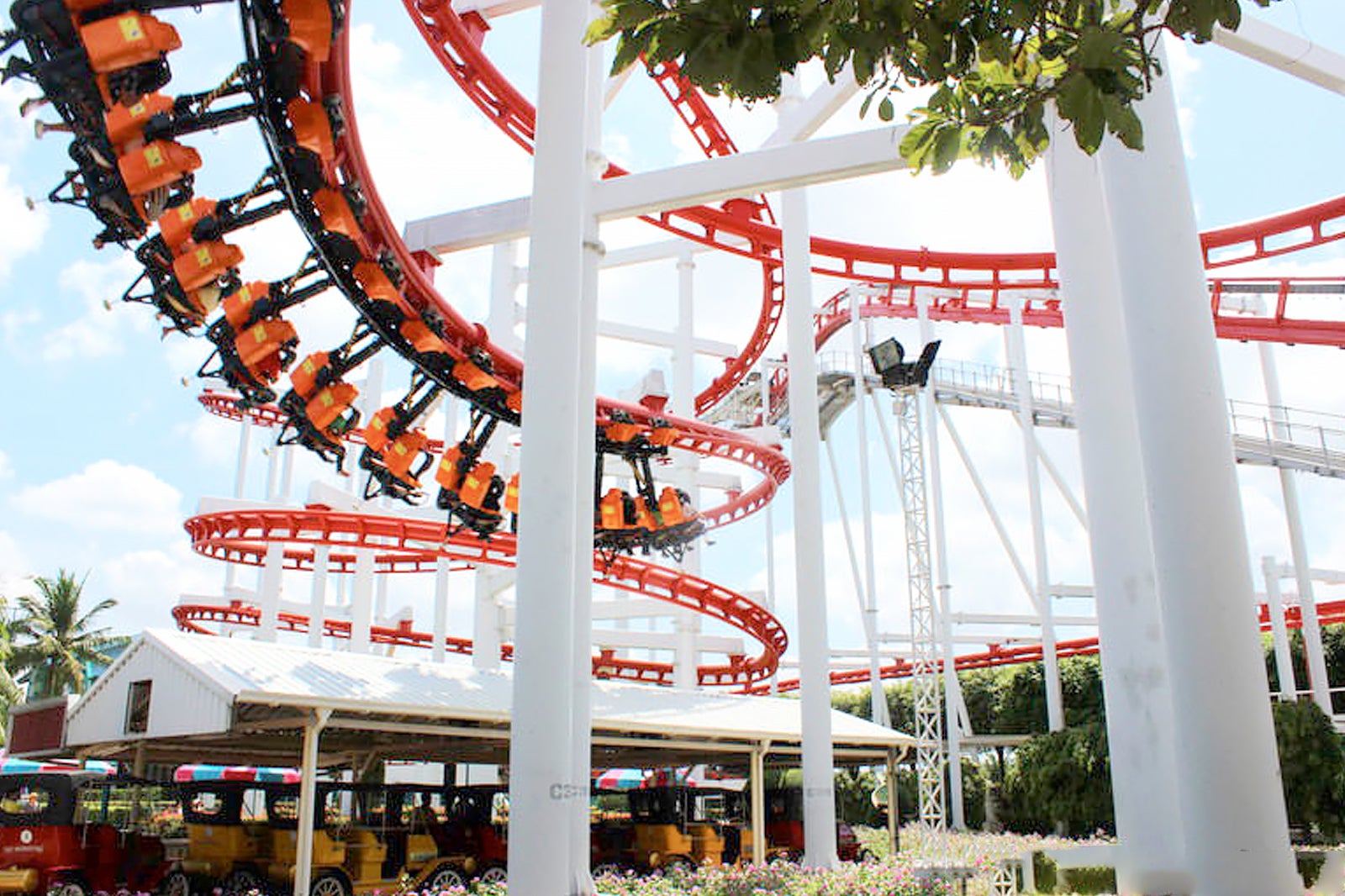 Highlights at Dream World Thailand
The entrance to Dream World Thailand sets the scene for the fantastical experience to come: friendly, green aliens laughing beneath medieval castle walls. There's cheerful music piped throughout the park, with swathes of manicured gardens, flowers and water features, and plenty of maps are dotted throughout the premise.
The more hair-raising rides include old favorites like Space Mountain, a rollercoaster which zippers along through the pitch darkness, and the Viking ship. One of the park's most popular rides is the iconic Sky Coaster, a fairly modern roller coaster that twists and rolls as passenger's feet dangle freely from their securely harnessed seat, and Super Splash, which is sure to give riders a refreshing shower (whether they want it or not).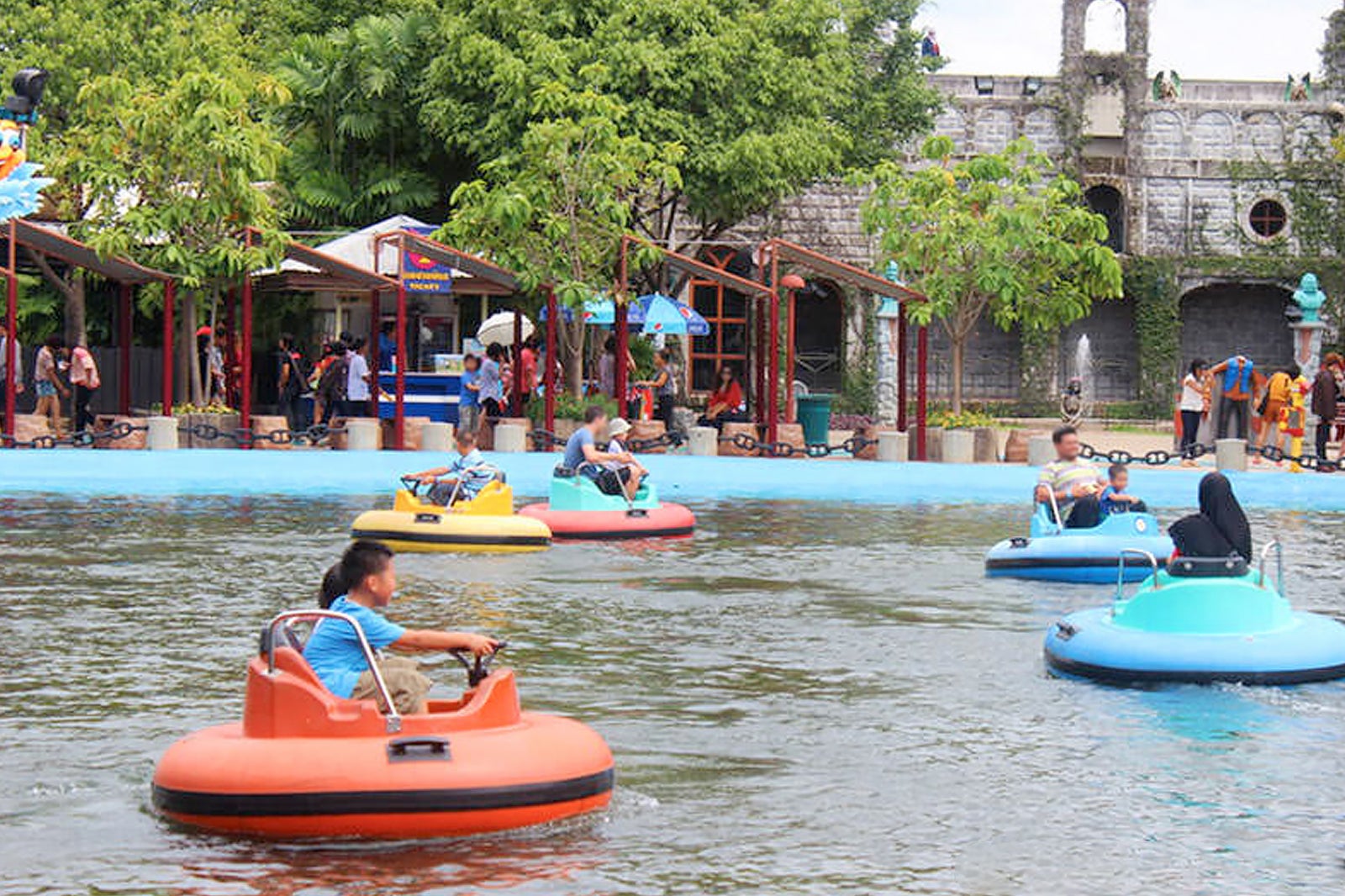 Good to know about Dream World Thailand
Dream World Thailand also has plenty of interesting photo spots, including a fallen colossus half-buried in the ground, as well as a love garden that's popular among couples. You'll also find plenty of character-cutouts, including Superman and James Bond.
Several shows take place throughout the day, such as the Animal Show and Stunt Show. In the afternoons, a vibrant street parade runs along the thoroughfares of the park. This is one of the highlights of a day at Dream World. There is an endless stream of famous characters, cute mascots, and performing clowns dancing their way around.
A popular spot among local families, Dream World Thailand is busiest on weekends but queues for popular rides rarely exceed 10 minutes. The theme park isn't located in Bangkok, but in Pathum Thani, about 17 km northeast of Don Mueang International Airport. Entrance fees cost around 1,100 baht for entrance and rides (excluding Water Fun and Snow Land). You can opt for package rates (starting from 1,125 baht) if you want to enjoy all of the theme park's facilities.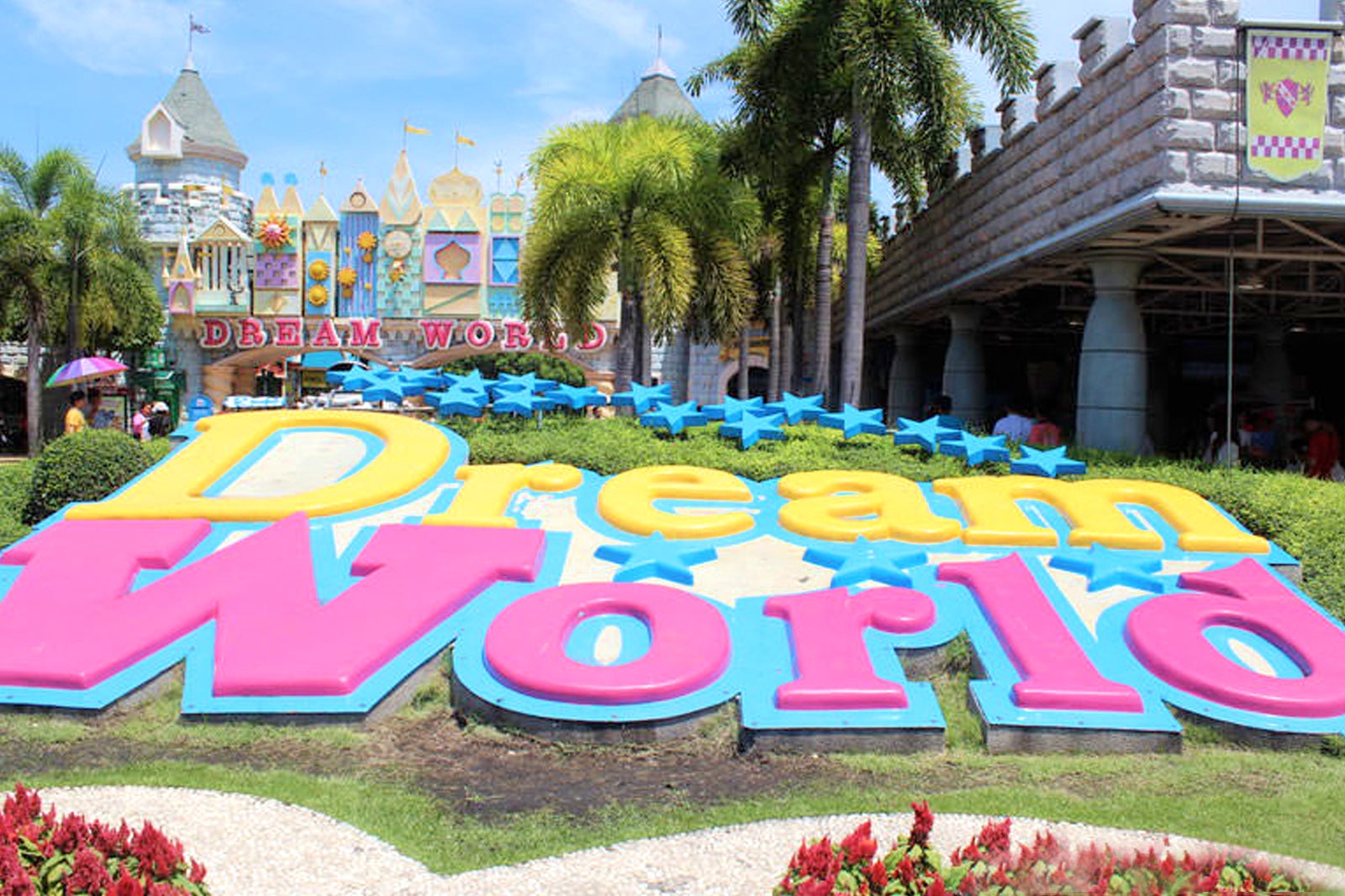 Dream World Thailand
Location: 62 Village No. 1, Rangsit-Ongkharak Road, Bueng Yitho, Thanyaburi, Pathum Thani 12130, Thailand
Open: Monday–Friday from 10am to 5pm, Saturday–Sunday from 10am to 7pm
Phone: +66 (0)2 577 8666
Back to top