Donsak Pier, some 40 km south of Surat Thani, is the port of exit for many travelers to Koh Samui, Koh Phangan and Koh Tao. As you enter the pier, you'll come across a large carpark where vehicles queue. Passengers alight here to purchase tickets at the booths in the terminus.
The naturally-lit terminus itself is where travelers can grab a meal, shop for snacks, withdraw cash from one of the several ATMs, and generally relax in front of a TV while waiting for their ferry to arrive.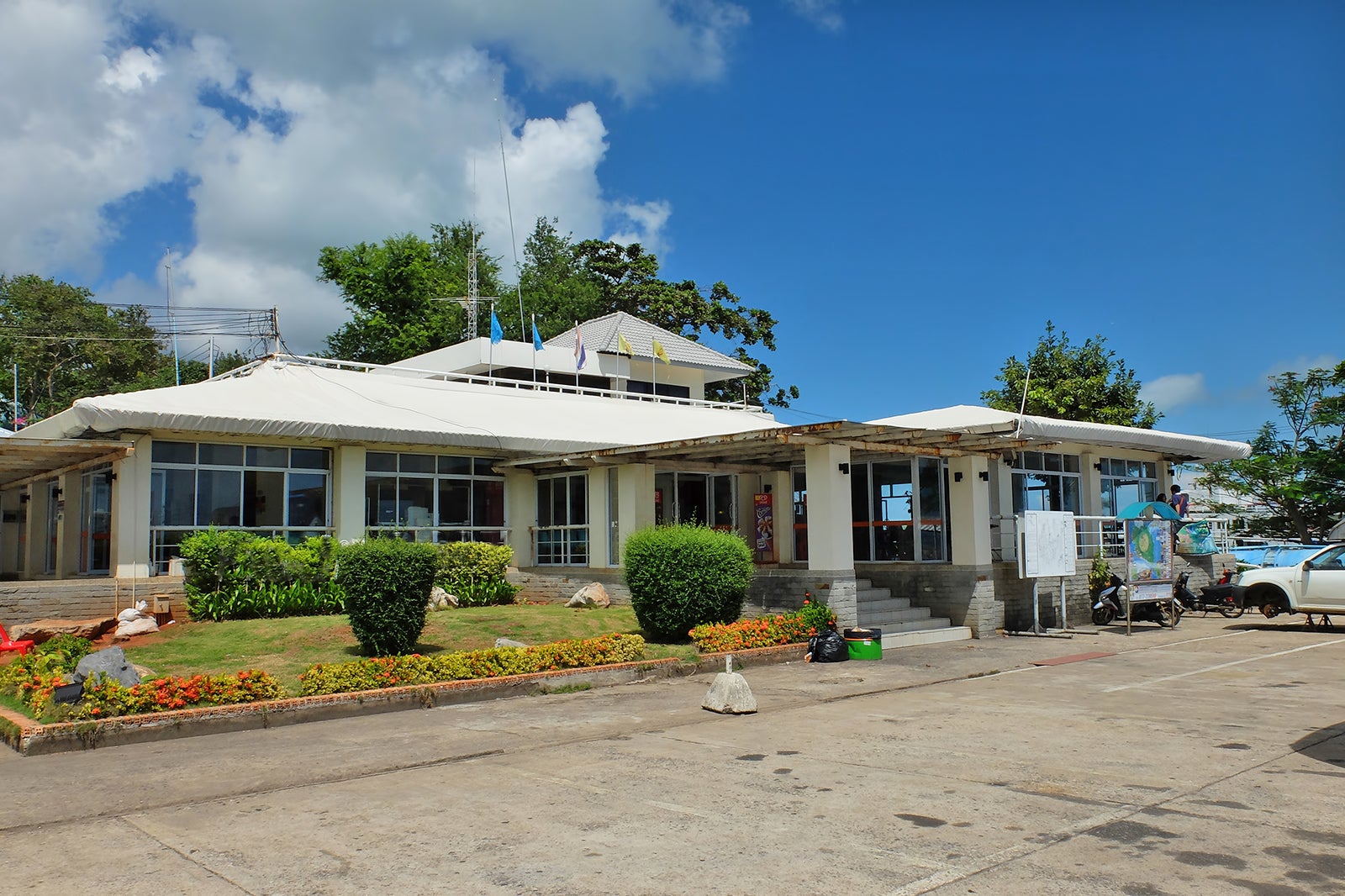 What to eat and drink at Donsak Pier?
At first glance, the restaurant at Donsak Pier may seem like a simple canteen but on closer inspection, it reveals itself to have a good choice of freshly prepared dishes displayed in buffet style.
Simply make whatever food combination you wish from the covered food trays by pointing to your choice. Dishes include several curries, fried and boiled eggs, fried vegetables, basil and chicken, and much more. The nice surprise is that it's all very, very affordable.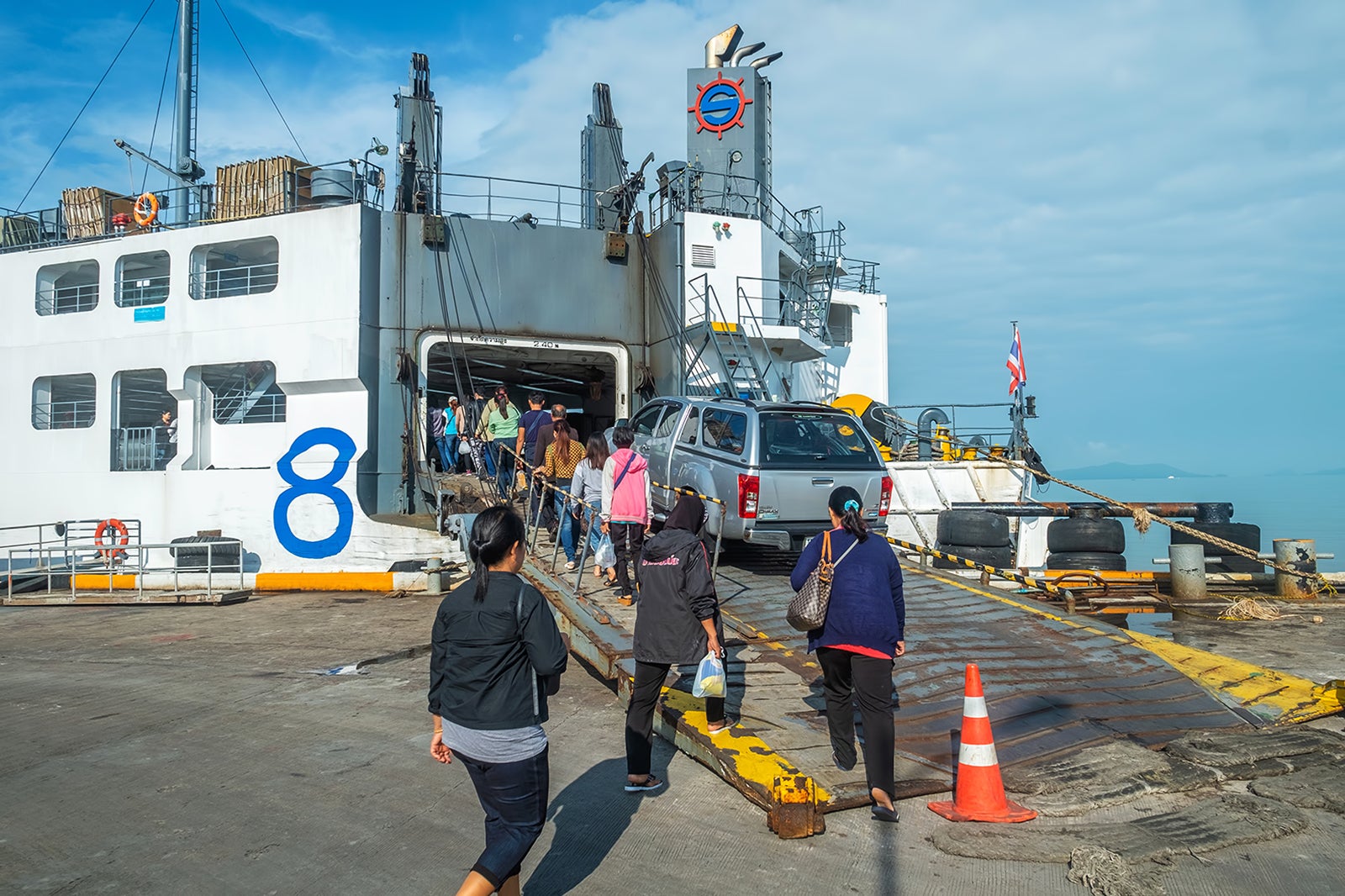 Good to know about Donsak Pier
For safety reasons, passengers embark separately from their automobiles. Non-drivers will find themselves in the waiting room, catching up on the latest Thai soap operas.
You can shop for snacks and beverages in the convenience store or wait in the central area, which is equipped with benches. Note that you won't be allowed outside or anywhere near the ferry until the incoming automobiles and passengers have fully disembarked.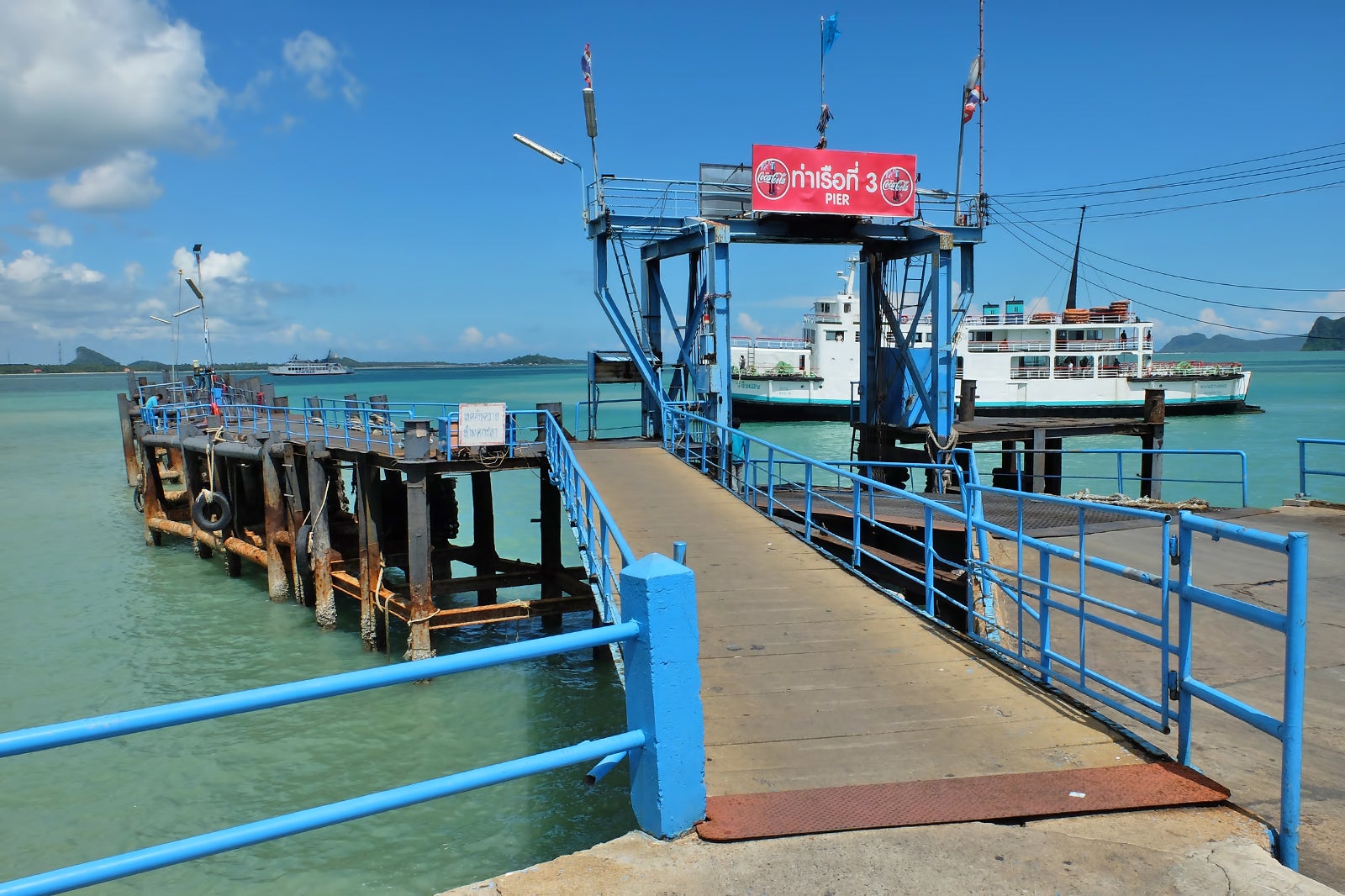 Donsak Pier near Surat Thani
Location: Laem Kula, Moo 10, Donsak, Surat Thani 84220, Thailand
Open: Daily from 5 am to 9 pm
Phone: Seatran Ferry: +66 (0)77 251 555. Racha Ferry: +66 (0)77 372 800
Back to top