CRU Champagne Bar Bangkok is one of the highest (and certainly one of the fanciest) rooftop bars in Bangkok. It serves some exclusive labels of G.H. Mumm Champagne, a snack menu of world delicacies and offers genuine 360-degree views of the city.
Located above Centara Grand at CentralWorld, CRU Champagne Bar takes pride of place on the 59th (literally the rooftop) of the hotel. It has a more intimate and sophisticated feel than Red Sky and Uno Mas below, with its own private lift and a chic, white-on-white design. There's a large circular bar in the center and a huge illuminated arch that changes colors throughout the night and gives photos some nice contrasts. Cru, from the French word meaning 'wine of exceptional quality', is a fitting name for this drinking and dining zone on Centara Grand's rooftop.
CRU Champagne Bar Bangkok - one of the highlights of 19 Best Rooftop Bars in Bangkok and 12 Best Nightlife Experiences in Siam (Read all about Bangkok here)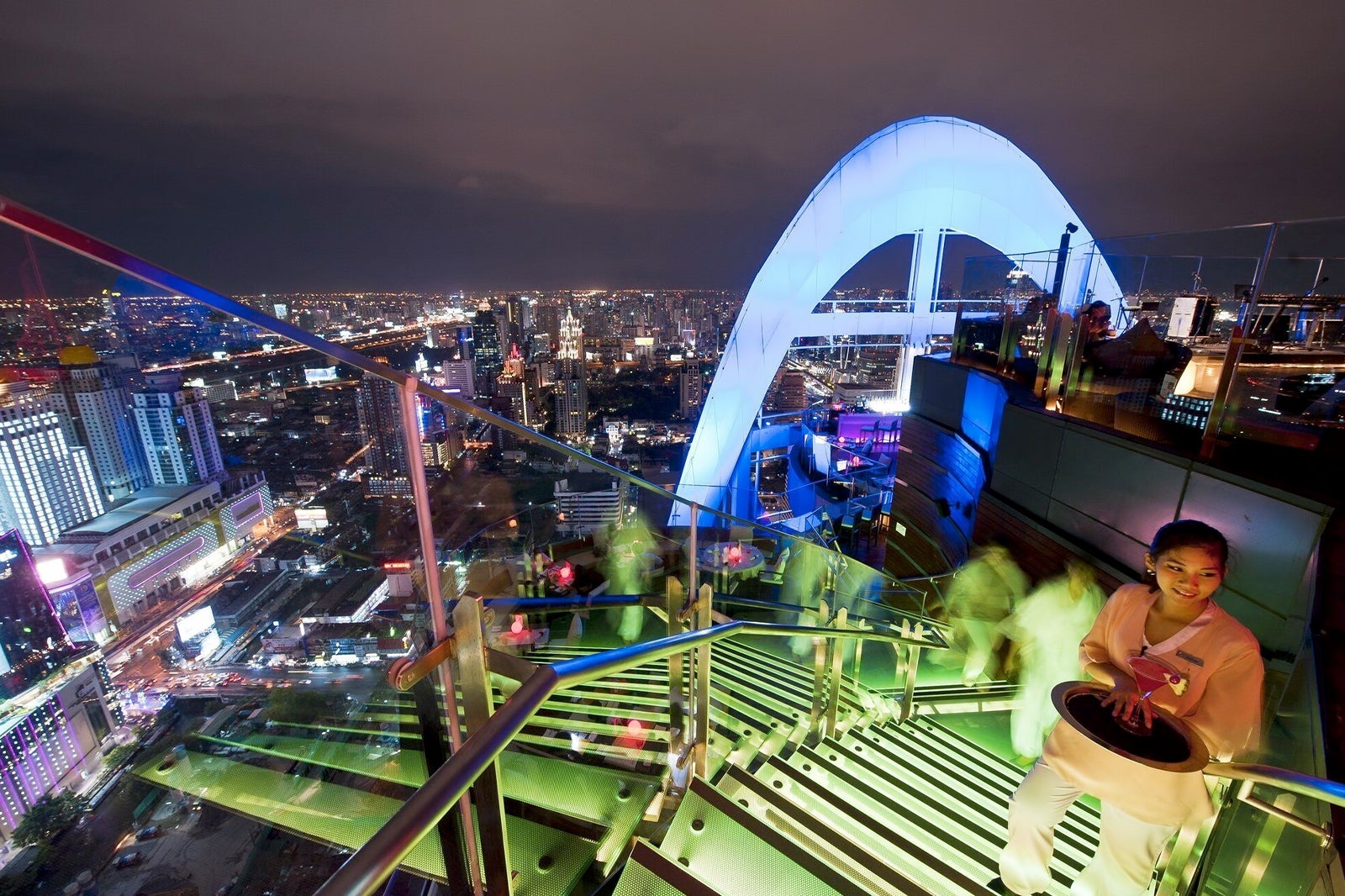 Match Champagnes with sunsets at CRU
For the real wine connoisseurs, the pick of some of the best champagnes available in Bangkok (exclusively at CRU Champagne Bar) is G.H. Mumm No.1 Pink Champagne (around 800 baht per glass), with many other rare labels such as a 2009 Bollinger 007 Spectre Limited edition, 1998 Taittinger Comtes de Champagne Brut Blancs de Blanc, and Bollinger Brut Rosé. Champagne by the bottle is around 5,000 baht, which is actually a very competitive price in Thailand.
Champagne cocktails are the order of the day here, with a Bangkok Belinni – a classic mix of champagne and peach for 488 baht – coming with pulped peach and cubes of fresh fruit to snack on. For something more Instagram-worthy, consider the Swallow's Nest – a vodka and Cointreau mix that comes served in its own cage, with pomegranate pearls and a sprig of rosemary.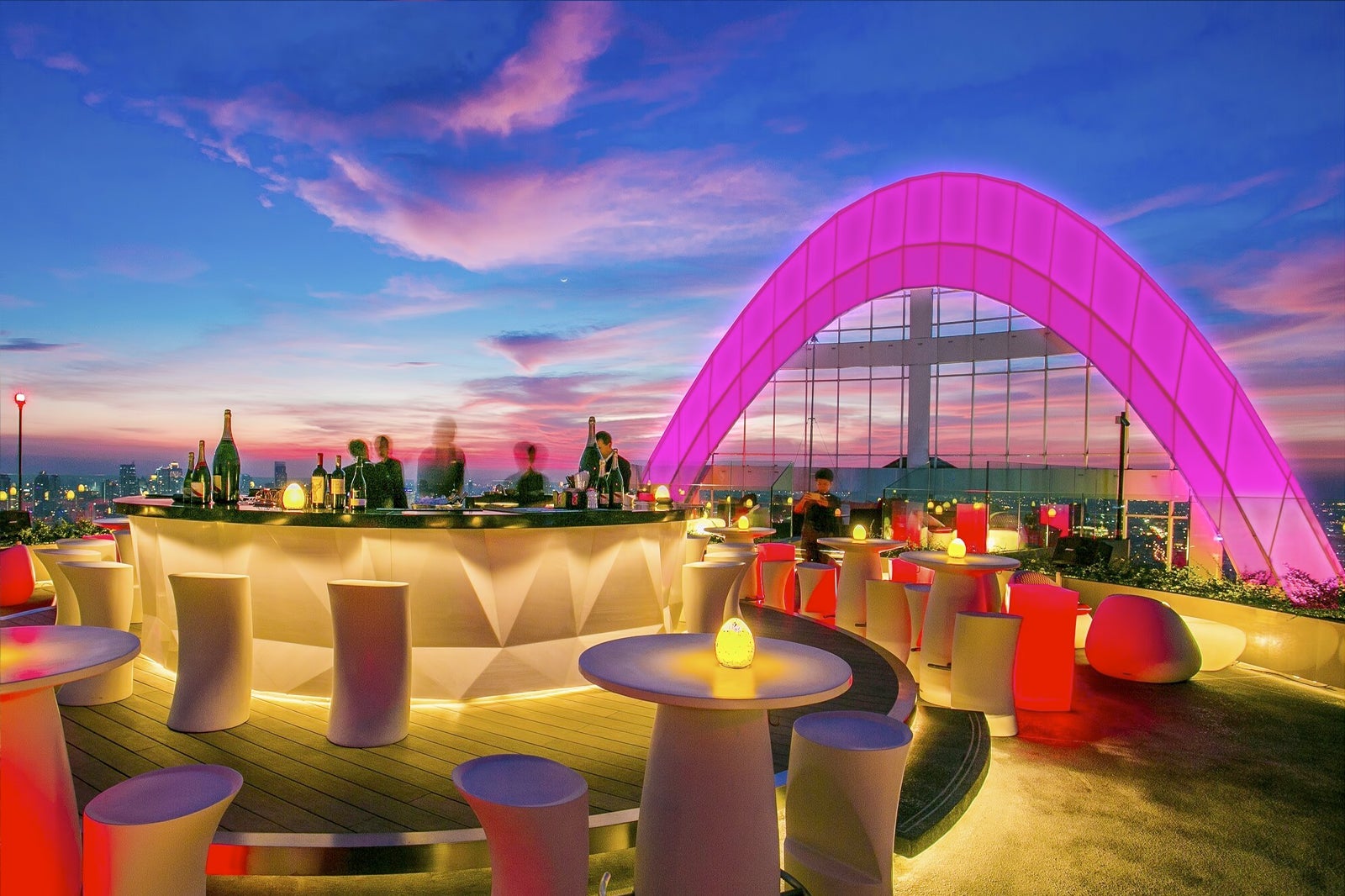 CRU Champagne Bar Bangkok highlights
Obviously, grabbing some pictures around sunset is a very popular activity and the great thing about CRU Champagne Bar Bangkok is the 360-degree view of central Bangkok, which is seriously impressive, even without the riverside views offered by several other popular Bangkok rooftops. Open from 5pm, we would advise getting to CRU Champagne Bar around 6pm so you can enjoy the sunset and beautiful changing colors of the sky, with Bangkok's sprawl stretching to the horizon in every direction.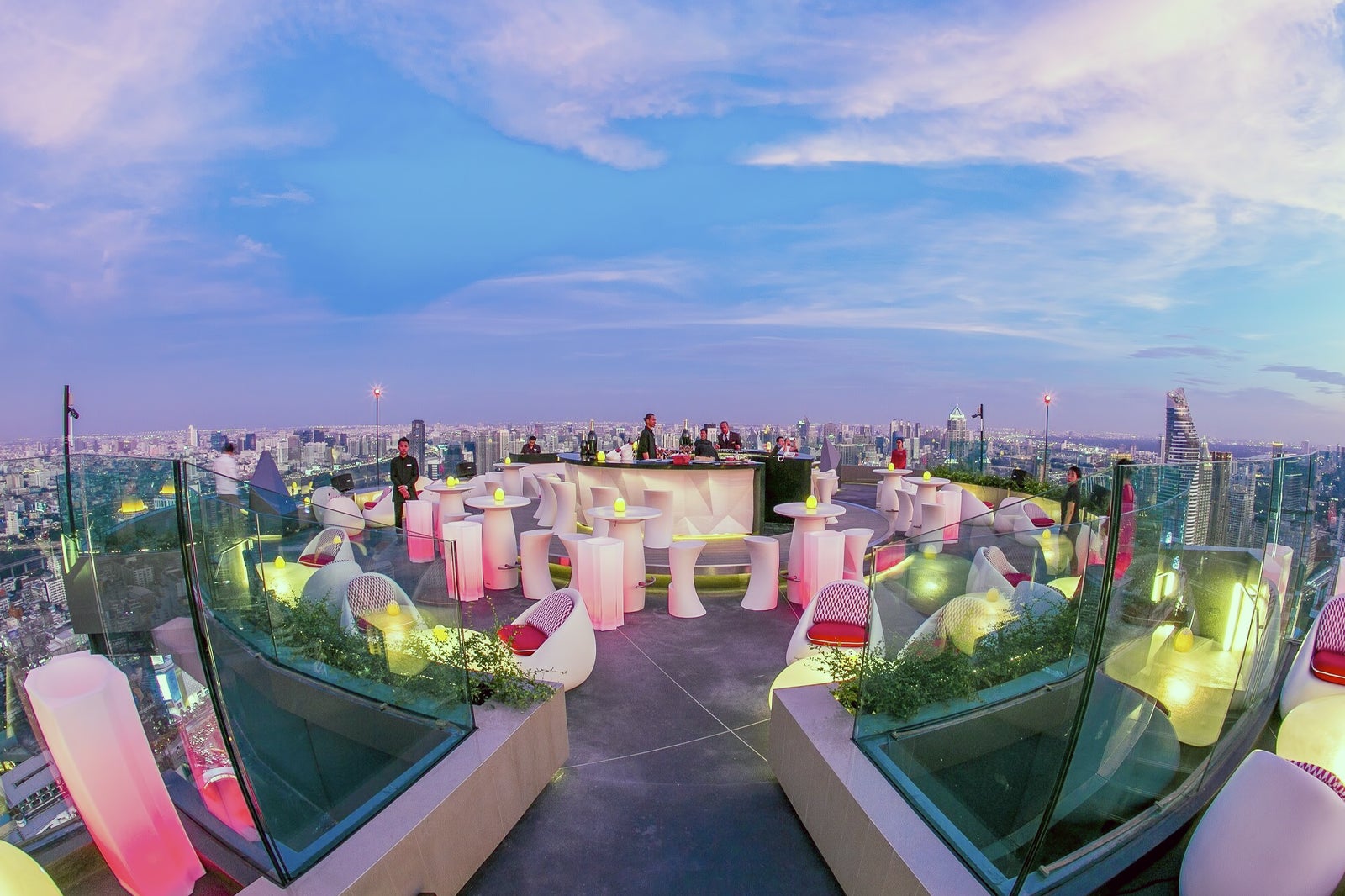 To accompany your bubbles, there's an interesting snack menu of world delicacies, including a cheese board consisting of 4 types of cheese, figs, grapes and walnuts. You can also enjoy Caspian Sea caviar, foie gras, freshly shucked oysters and deep-fried morsels of lobster, corn and crab.
If you're looking to impress someone, you can't really get more exclusive than a rooftop champagne bar, and the prices at CRU Champagne Bar, while expensive, are no more than what you'll pay at many other Bangkok rooftop bars.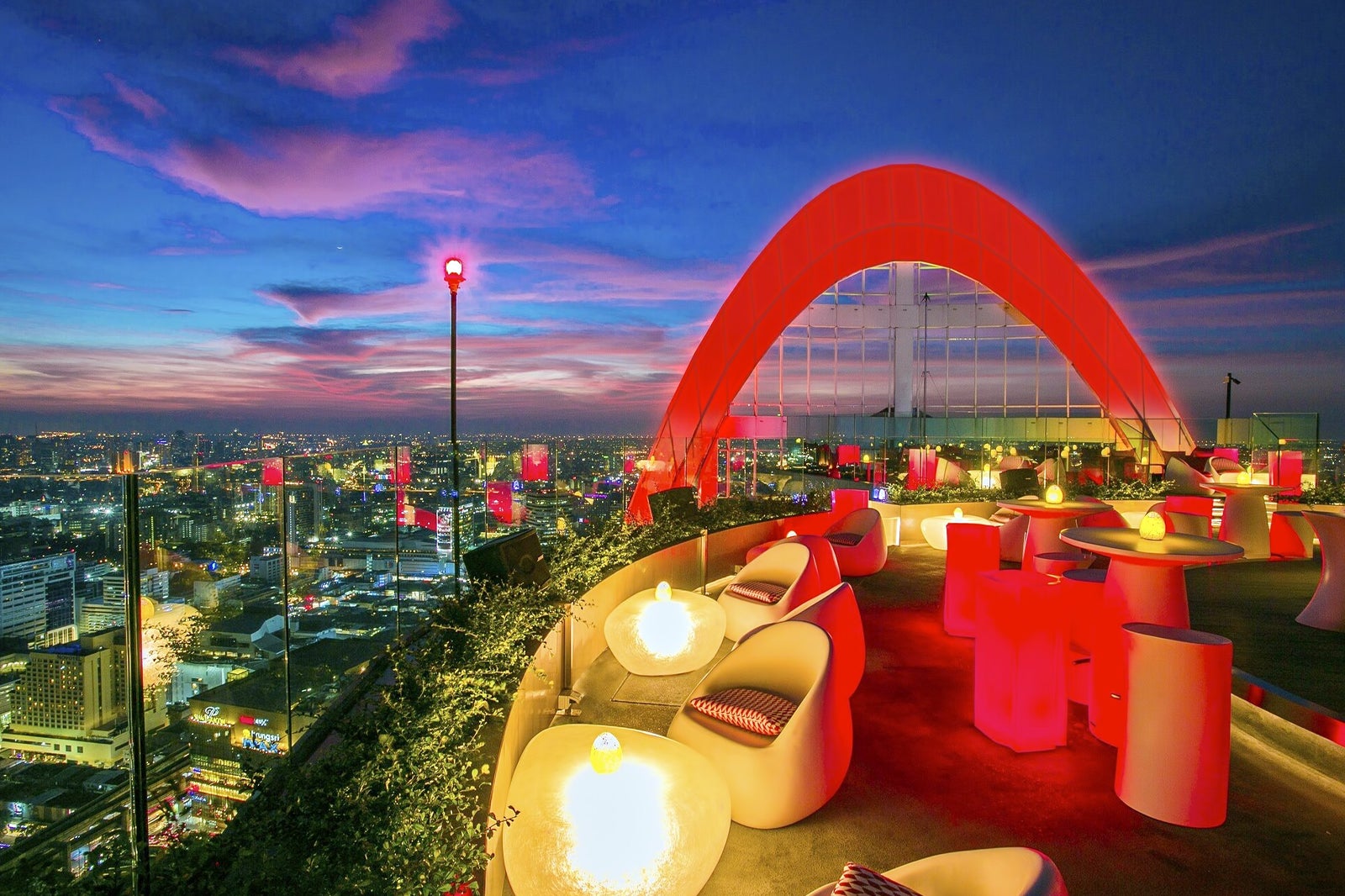 CRU Champagne Bar Bangkok
Location: Centara Grand at CentralWorld, 999/99 Rama 1 Road, Phatumwan, Bangkok 10330, Thailand
Open: Daily from 5pm to 1am
Phone: +66 (0)2 100 1234
Back to top