Chinese New Year in Phuket is a time when the island enjoys vibrant celebrations, noisy firecrackers, and colorful processions. Excellent shopping bargains abound as Phuket's local Chinese community prepares for its most important festival.
The Old Phuket Festival takes place around the same time as Chinese New Year, right in the old Sino-Portuguese quarter of Phuket Town. A must-see is the Dragon Procession, which offers a kaleidoscope of color in the streets during the 2-day festival.
Chinese New Year in Phuket - one of the highlights of Phuket Festivals & Events (Read all about Phuket Province here)
Highlights of Chinese New Year in Phuket
The Tourism Authority of Thailand Phuket office (TAT) and Phuket City typically combine Chinese New Year celebrations with the annual Old Phuket Festival. Many colorful shows – including a dragon dance and traditional dances – take place in the public park next to the TAT offices on Phuket Road.
In Old Phuket Town, Thalang Road, Krabi Road, Dibuk Road and Phang Nga Road are closed to motorized traffic for 3 evenings of pedestrian celebrations. If you're visiting Chinese homes during Chinese New Year, you'll see the living rooms decorated with vases of flowers, platters of tangerines, and a tray with 8 types of dried fruit. The entrances of many shops and houses are plastered with red banners and decorations to encourage luck and happiness for the coming year.
It's a good idea to get to the TAT office by 6pm as there's usually a demo on how to make local traditional desserts along with free samples. The TAT also organizes a daily tour to Phuket shrines, but it's only available through advanced booking. The community event is free and open to all.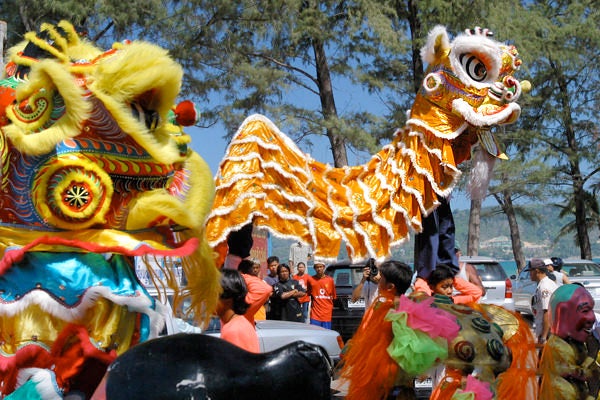 What to eat during Chinese New Year in Phuket
Probably more food is eaten during Chinese New Year than any other time of the year, thanks to huge amounts of traditional dishes prepared for family, friends and ancestors.
Dumplings, tangerines, noodles and glutinous rice cakes are considered lucky, so make sure to enjoy them for a little extra luck for the coming year. Due to their color (white symbolizes death), fresh beancurd or tofu are considered unlucky to eat during Chinese New Year.
On the eve of Chinese New Year, families get together for a special dinner that's dedicated to the spirits of the ancestors. The communal feast of weilu (meaning 'surround the stove') is arranged around the family banquet table. It's a way of symbolizing family unity as it joins the deceased with the living.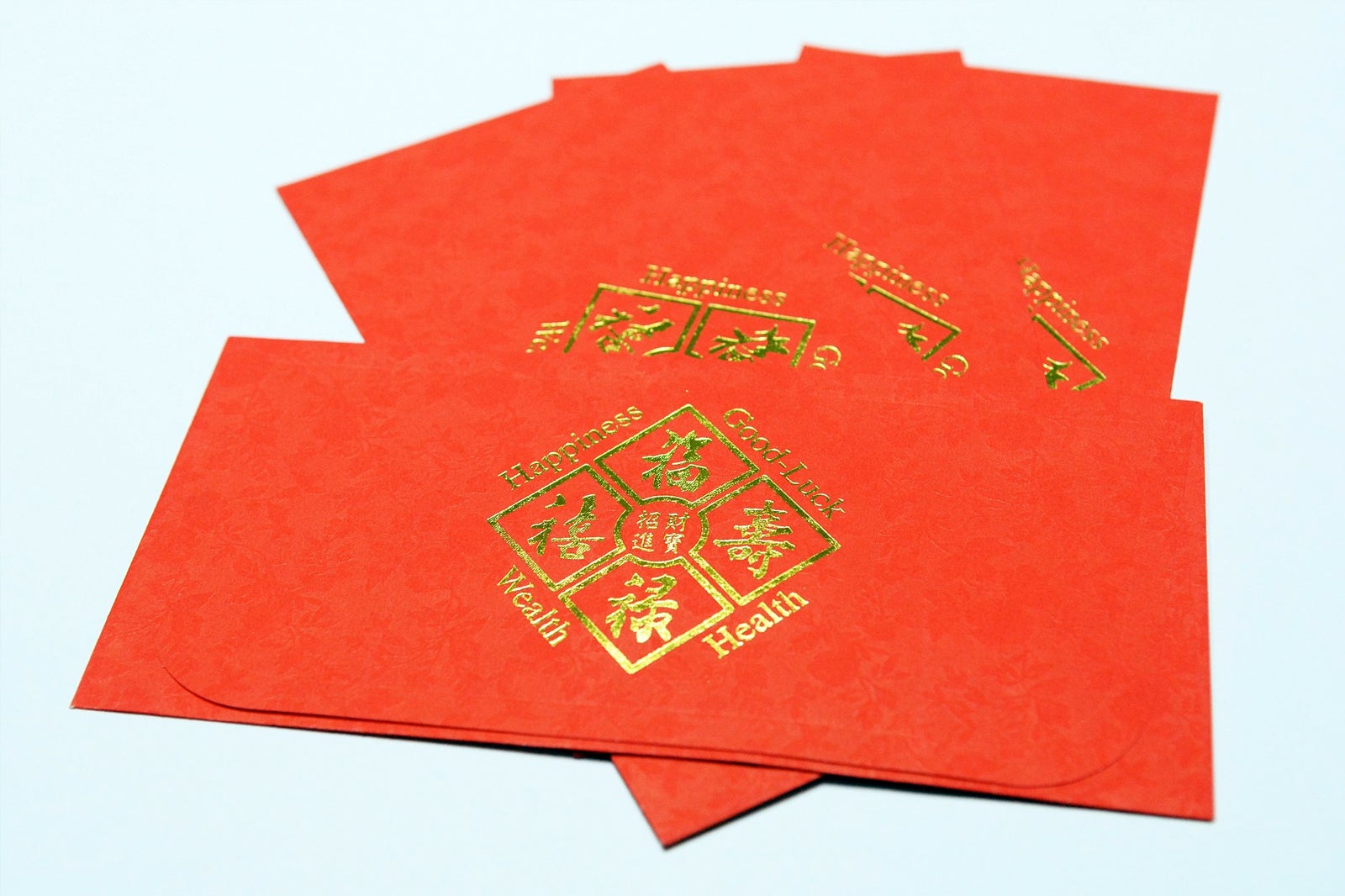 Good to know about Chinese New Year
Many people wear red during Chinese New Year as it's the color of prosperity. It's believed that appearance and attitude during this time set the tone for the rest of the year. Children and unmarried friends, as well as close relatives, receive little red envelopes containing money called lai see (in Cantonese) or ang pao (in Hokkien) for good fortune.
As oranges and tangerines symbolize abundant happiness, they make for excellent gifts if you're visiting a Chinese family during the 2-week celebrations.
The ear-splitting firecrackers that go off during Chinese New Year in Phuket are believed to send out the old year and welcome in the New Year. This typically happens every day throughout the festival, usually in the mornings. On the stroke of midnight on New Year's Eve, traditions dictate that every door and window in the house has to open to allow the old year to depart.
Back to top