Chetawan Wat Pho Thai Massage School offers a wide range of courses for those interesting in Thai massage. Wat Pho is considered the spiritual home of Thai massage, where you can enjoy a relaxing massage when visiting the temple. The ancient practice of applying pressure along the muscular and nervous system has been used in Thailand since before the Sukhothai period in the 12th century.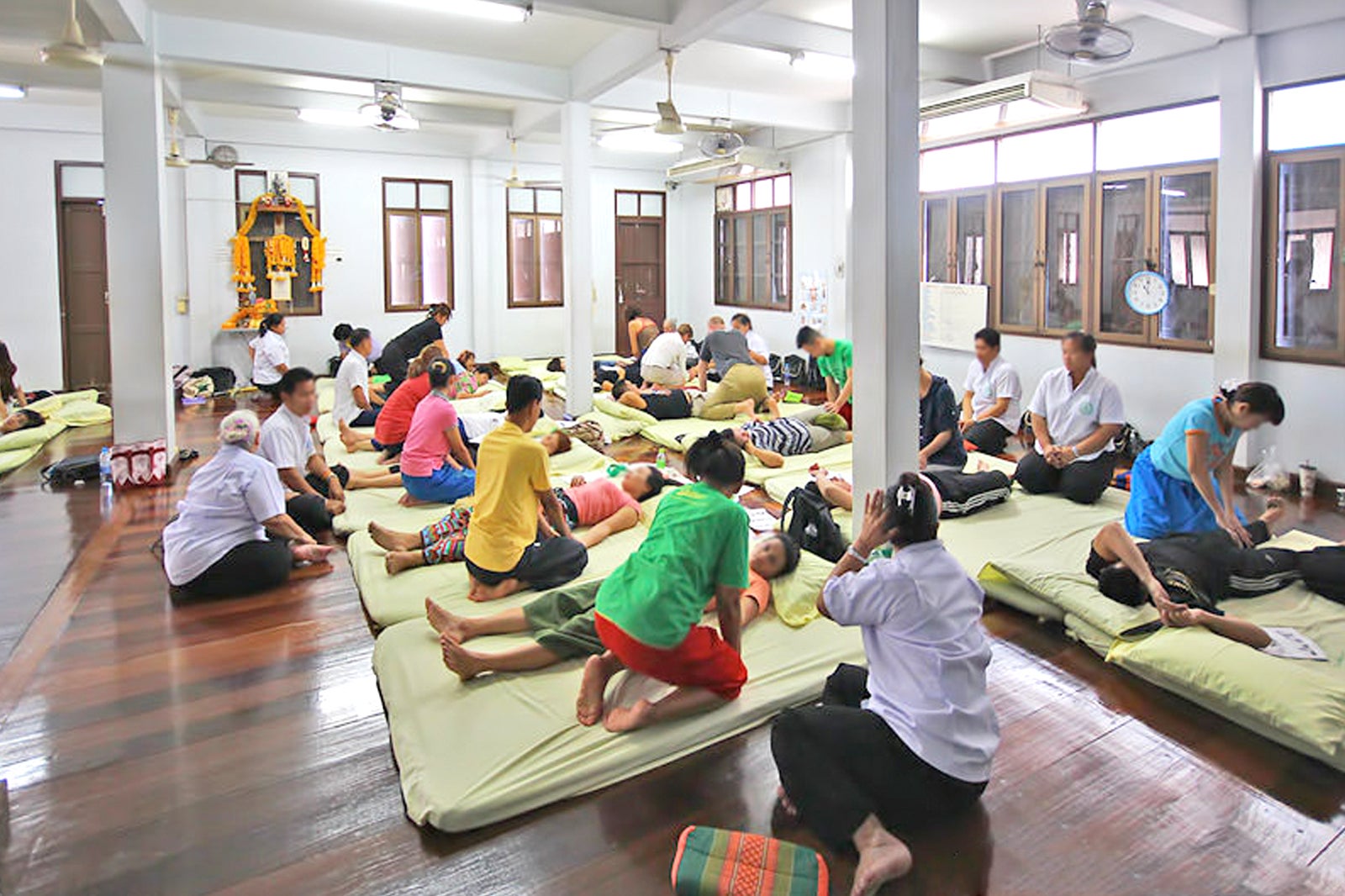 Highlights of Chetawan Wat Pho Thai Massage School
Chetawan Wat Pho Thai Massage School is the first center of higher learning in Thailand. Within the temple, you'll find many tablets inscribed with instructions for practicing Thai massage, as well as a pharmacopoeia with over 1,000 herbal cures for a range of ailments.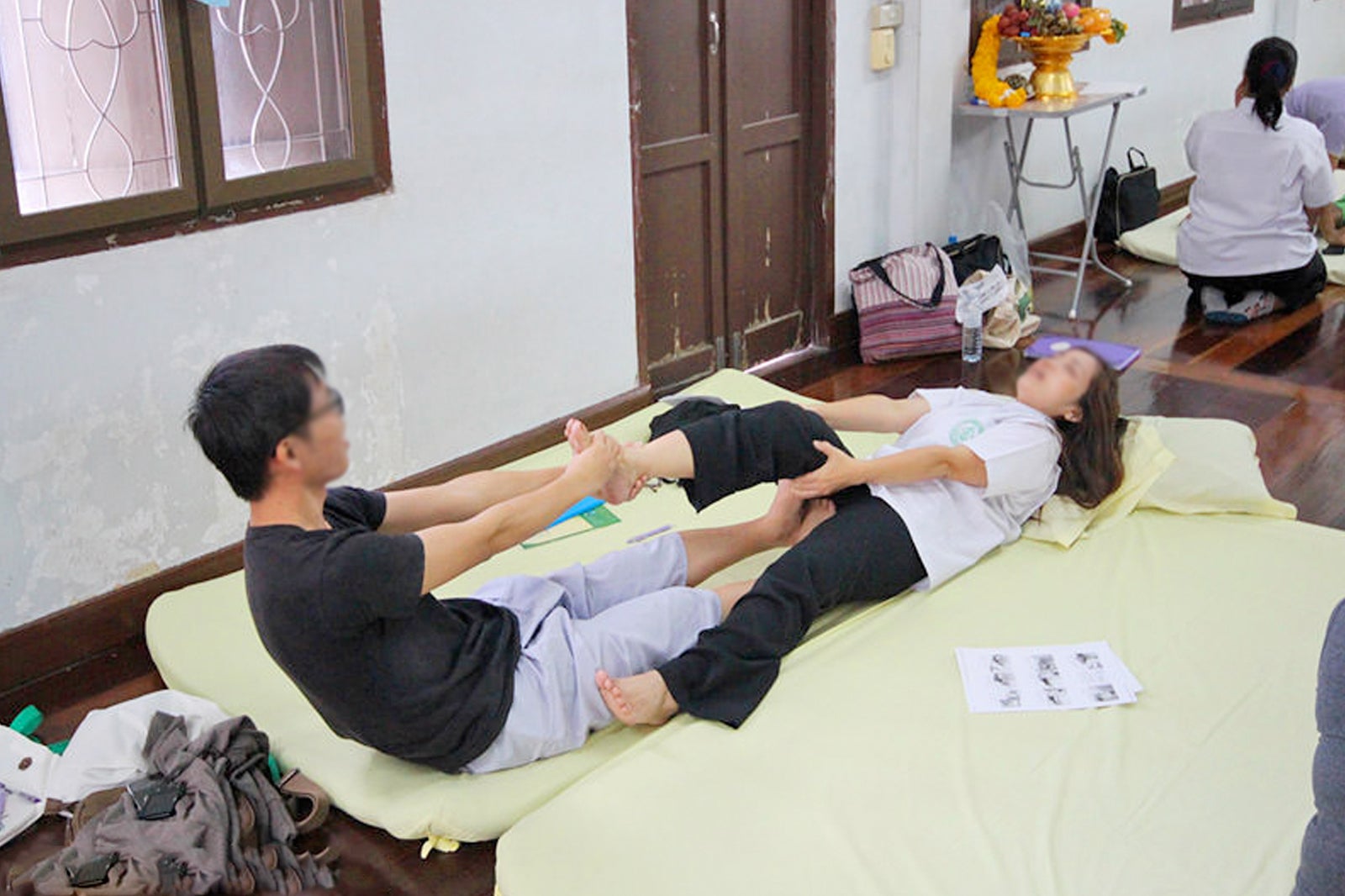 Courses at Chetawan Wat Pho Thai Massage School
There are 15 massage courses at Wat Pho Massage School, which are split into 4 categories – basic, advanced, professional and special short courses. Classes offered at its onsite massage school range from a 5-day introductory course to a month-long professional massage therapy course.
The introductory modules of General Thai Massage and Foot Massage are compulsory starting points before you can move onto more technical lessons. Each student has a partner of similar weight and height. Each course includes the use of textbooks and hours of practicing on massage beds in a classroom setting.
Once you have mastered the basics, Chetawan Wat Pho Thai Massage School offers more specific courses, such as the Infant and Child Massage course, Anti-Cellulite and Slimming Massage, and the Advanced Thai Medical Massage Therapy module.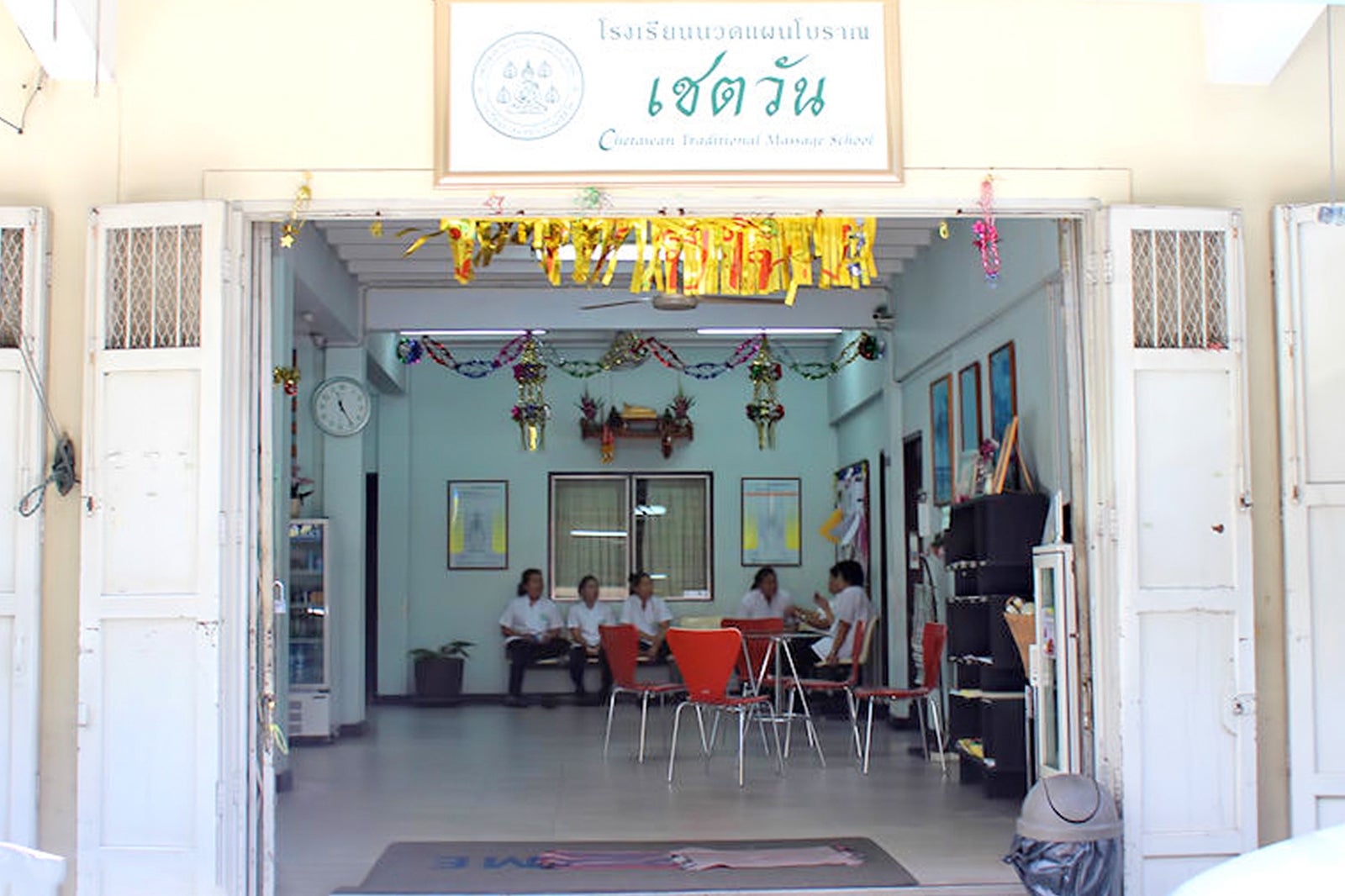 Branches of Chetawan Wat Pho Massage School
Chetawan Wat Po Thai Traditional Medical School: Wat Pho (basic courses designed for international students)
Chetawan Thai Traditional Medical School: Chaeng Wattana
Chetawan Thai Traditional Medical School: Salaya (Professional courses designed for International students)
Chetawan Thai Traditional Medical School: Chiang Mai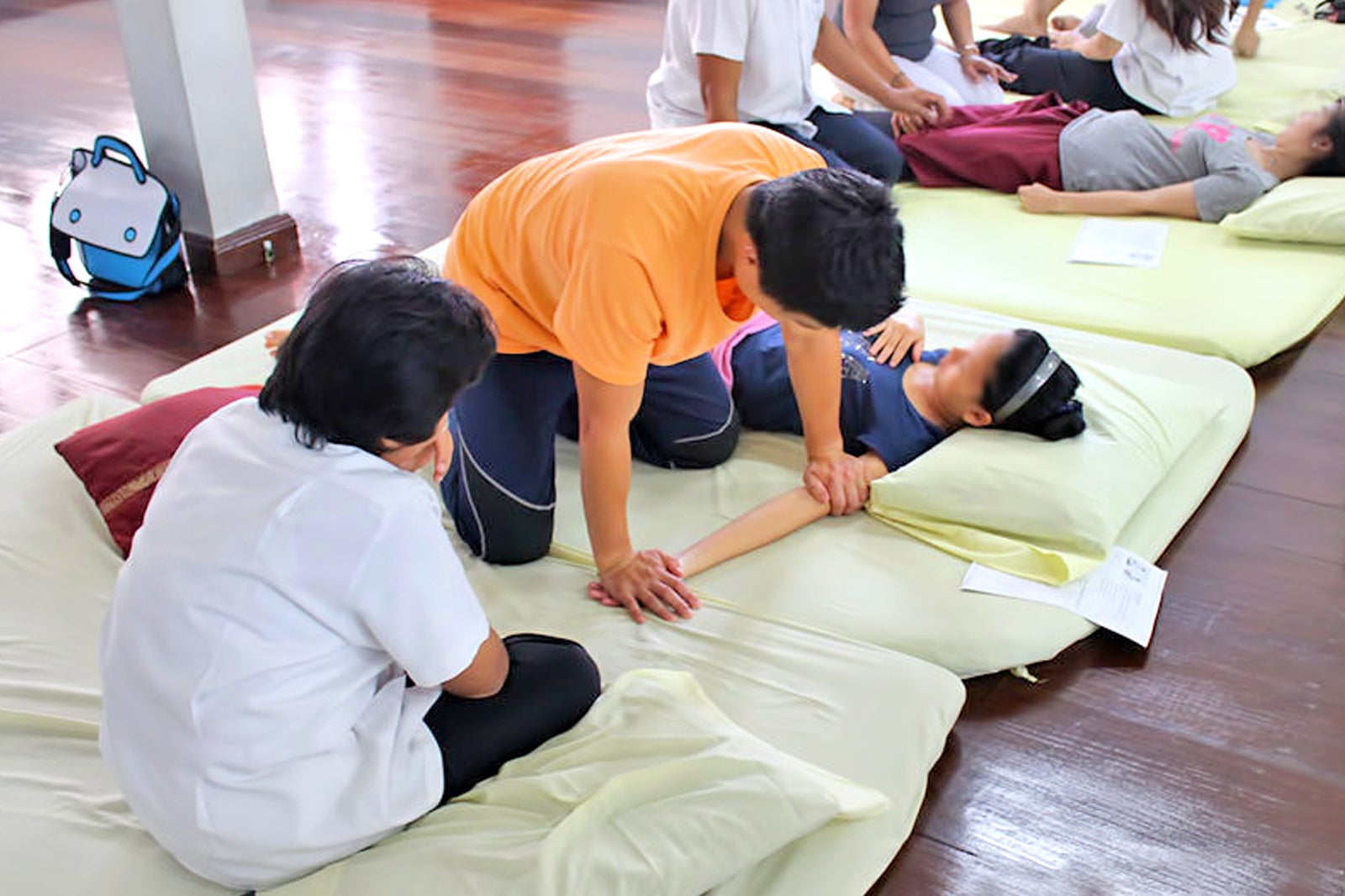 Chetawan Wat Pho Thai Massage School
Location: 392 / 33-34 Soi Phenphat 1, Grand Palace, Phra Nakhon, Bangkok 10200, Thailand
Open: Daily from 8.30am to 7pm
Phone: +66 (0)81 854 1055
Back to top