Cabbages & Condoms in Bangkok is a non-profit Thai restaurant on Sukhumvit 12, about 450 meters southwest of the Asok BTS Skytrain Station. Using a quirky name to highlight a serious issue, profits go towards supporting development programs initiated by the Population and Community Development Association (PDA).
Cabbages & Condoms in Bangkok - one of the highlights of 5 Best Restaurants in Sukhumvit and 9 Best Restaurants for Kids in Bangkok (Read all about Bangkok here)
Highlights of Cabbages & Condoms in Bangkok
The restaurant's theme obviously stands out – as you wander down a leafy path towards the entrance, you'll spot your first condom character. Cabbages & Condoms has a series of life-sized mannequins dressed up in rubber: Captain Condom, a bride with her ruffled skirt made from snow-white sheathes, and even a jolly red condom Father Christmas.
While there are plenty of amusing things to see at the entrance, the atmosphere is quite different when you reach the terrace. There's a courtyard with a manmade waterfall and thousands of fairy lights hanging from the trees. Cabbages & Condoms offers outdoor and indoor seating. While it does get busy, you usually don't need to call ahead to reserve a table.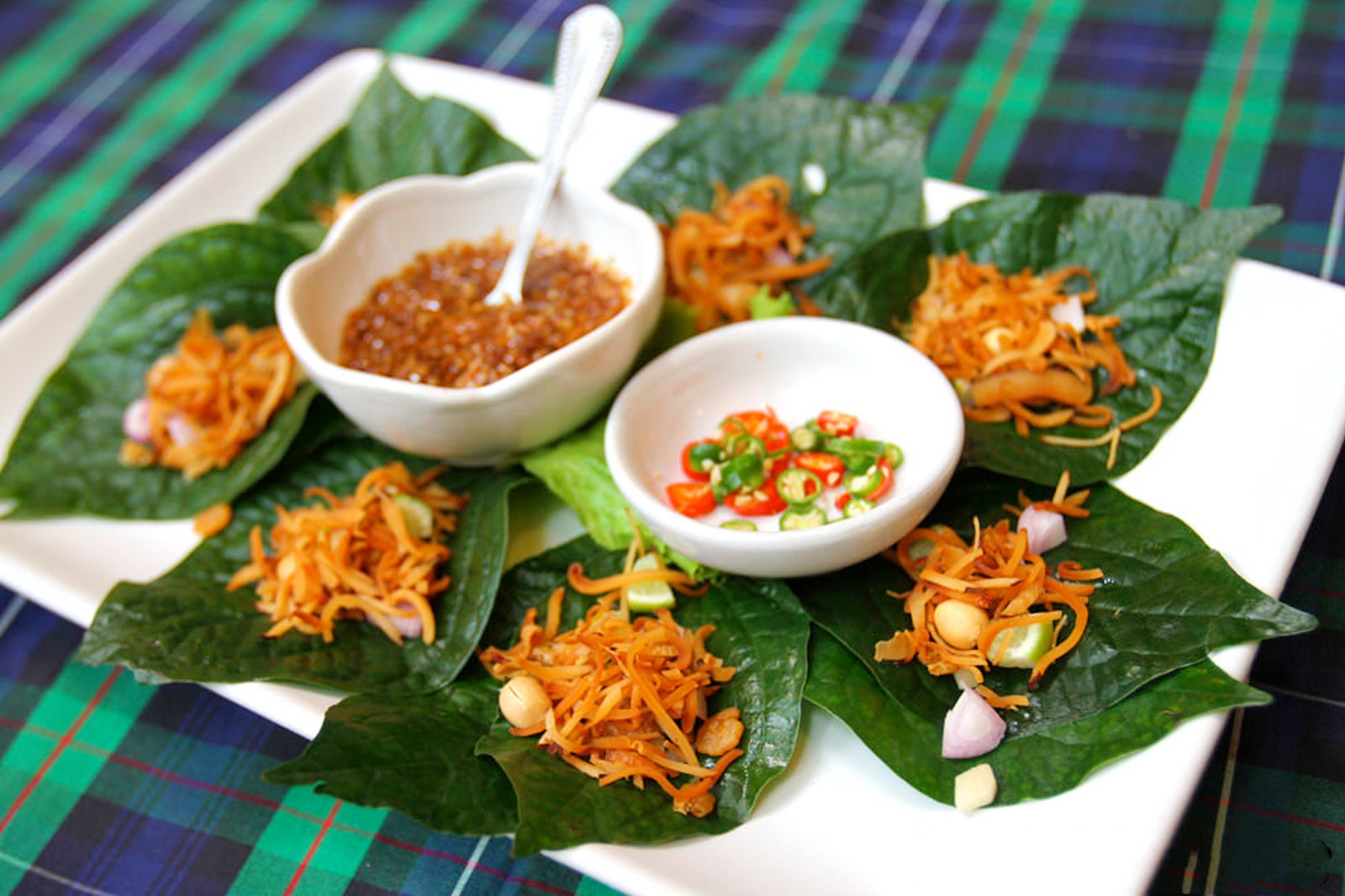 What to eat at Cabbages & Condoms in Bangkok
Cabbages & Condoms in Bangkok specializes in Thai food. The choice is impressive, going beyond the usual pad thai and tom yum. Soups and curries come served in a rustic-looking hotpot. Standouts include a spicy sour deep-fried catfish salad served with mango dressing, chicken marinated in wild honey, and yellow crab curry with bell peppers.
The drinks menu is equally long, with cocktails such as dirty martini, mojito, and pink lady. The restaurant stocks wines from Australia, New Zealand and Thailand. If you're not a fan of alcohol, you can enjoy fruit juices and mocktails.
Good to know about Cabbages & Condoms in Bangkok
You can grab free condoms on your way out, but make sure you also visit the onsite shop. It offers rubber-related goods, some funny, some a little risqué, but they certainly make for unusual souvenirs. Cabbages & Condoms was founded by Mechai Viravaidya, a philanthropist aiming to improve the lives of Thai people by highlighting social issues such as sexual health, sustainability and anti-corruption.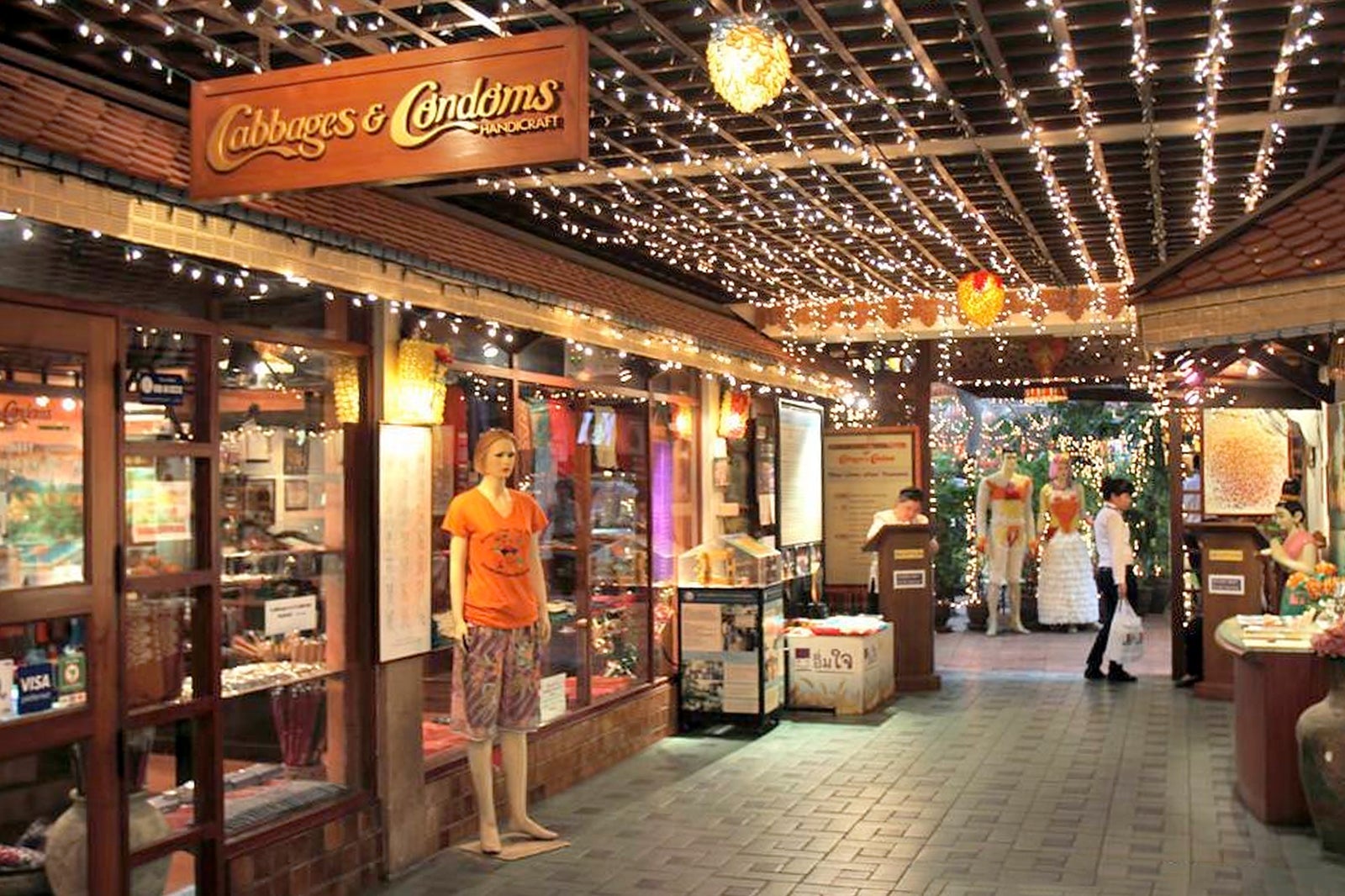 Cabbages & Condoms in Bangkok
Location: 10 Sukhumvit 12 Alley, Khlong Toei, Bangkok 10110, Thailand
Open: Daily from 11am to 10.30pm
Phone: +66 (0)2 229 4610
Back to top