Blue Elephant has restaurants all over the world, in 12 different countries. The group specializes in Royal Thai cuisine – a rich and exotic combination of flavors once uniquely created for the Royal Palace that has grown popular because of the global spread of Thai cooking.
The Phuket branch is based in a splendid old Chinese-colonial-style mansion set in sprawling grounds near the heart of Phuket Old Town. Fine dining set in opulent surroundings is the order of the day at Blue Elephant Phuket.
Blue Elephant Restaurant in Phuket Town - one of the highlights of 8 Beautiful Old Phuket Houses and 10 Most Romantic Restaurants in Phuket (Read all about Phuket Province here)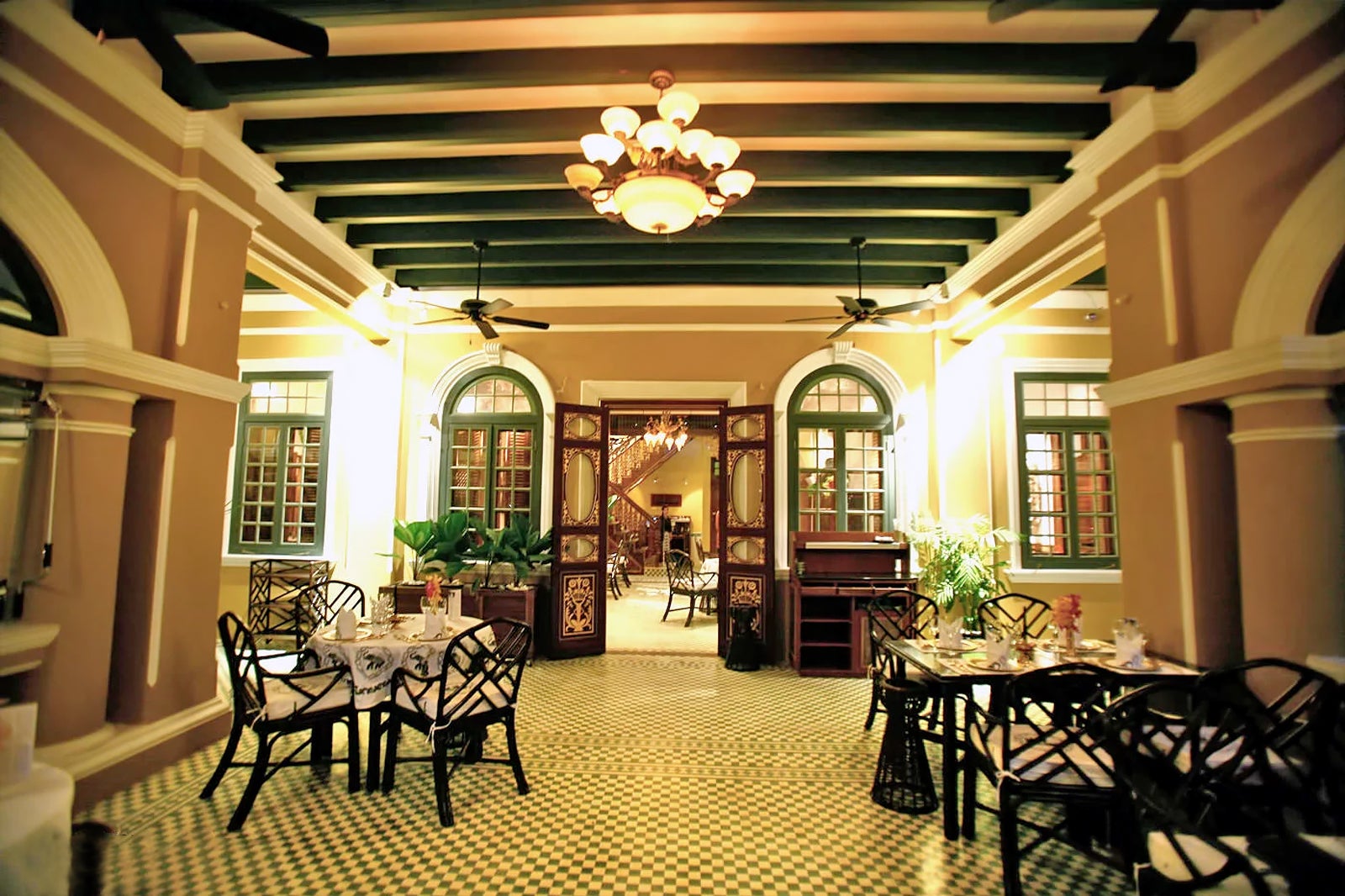 Décor at Blue Elephant Phuket
This is one of a rare breed of restaurants where the décor is well and truly center stage, and deservedly so. Built in 1903, the mansion was at one time the governor's residence.
Blue Elephant has lovingly renovated the impressive building, leaving the original green-and-white chequered tiled flooring that counterpoints neo-classical teakwood fittings and quasi-Chinese/ Thai/European decorations such as a spot-lit hoon krabok puppet, lots of potted plants, Doric columns supporting white twin arches, a sweeping teak stairway and clever lighting throughout the mansion.
The attention to detail extends right down to fabulous brass cutlery and hand-beaten plates.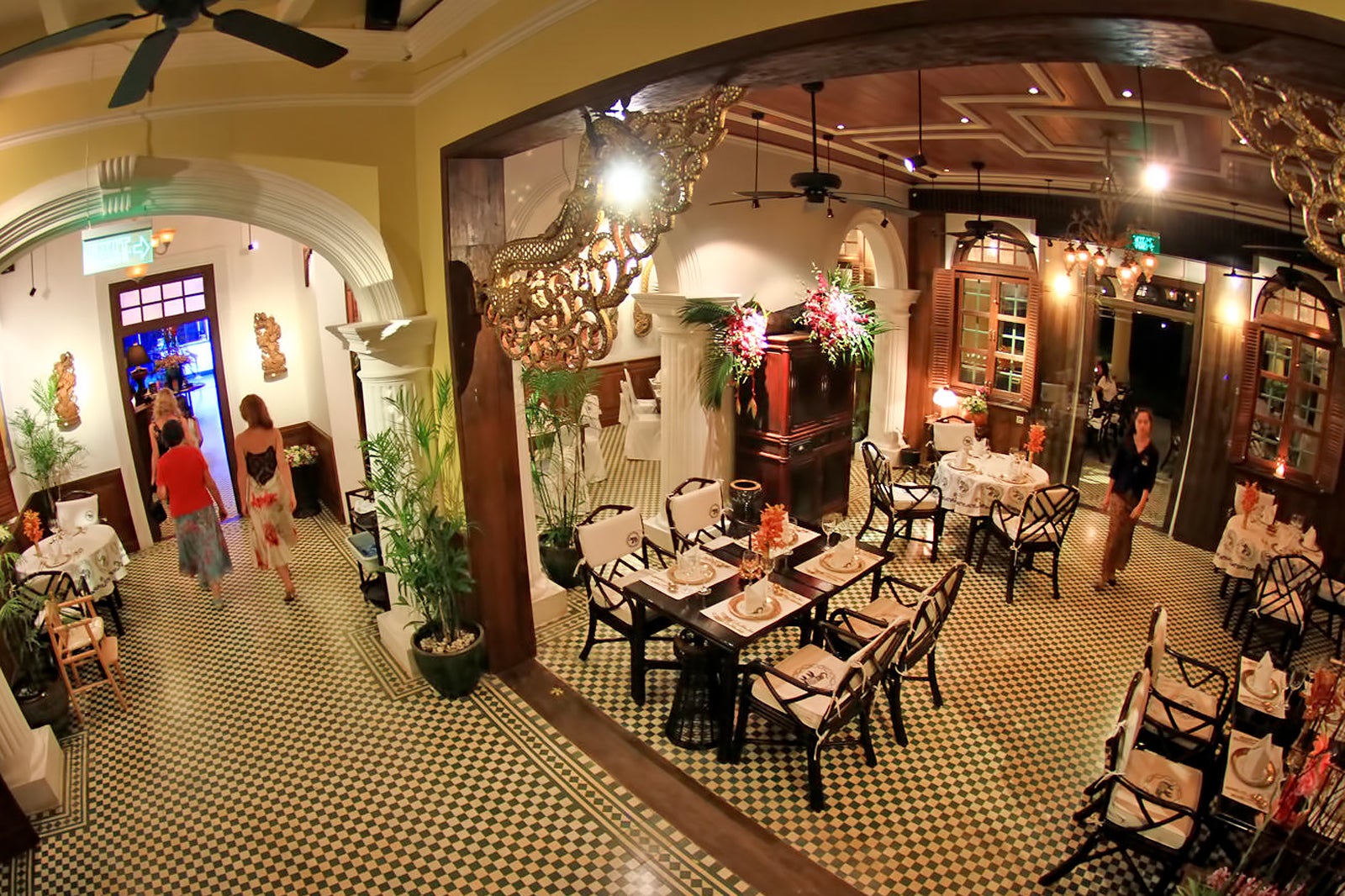 Blue Elephant Phuket's atmosphere
In such lavish colonial-Chinese surroundings it's easy to get transported into another, more genteel era. Piped-in Glen Miller-style music lends a 'different-world' feel while potted plants and palms more than help the other-epoch atmosphere along. Diners can choose between alfresco fan-cooled dining or indoors, air-conditioned comfort.
In sharp contrast, an L-shaped 35-seater bar at the entrance with its fluorescent under-lit bar, white modernistic seating and blue-and-white theme is a complete flip of the coin.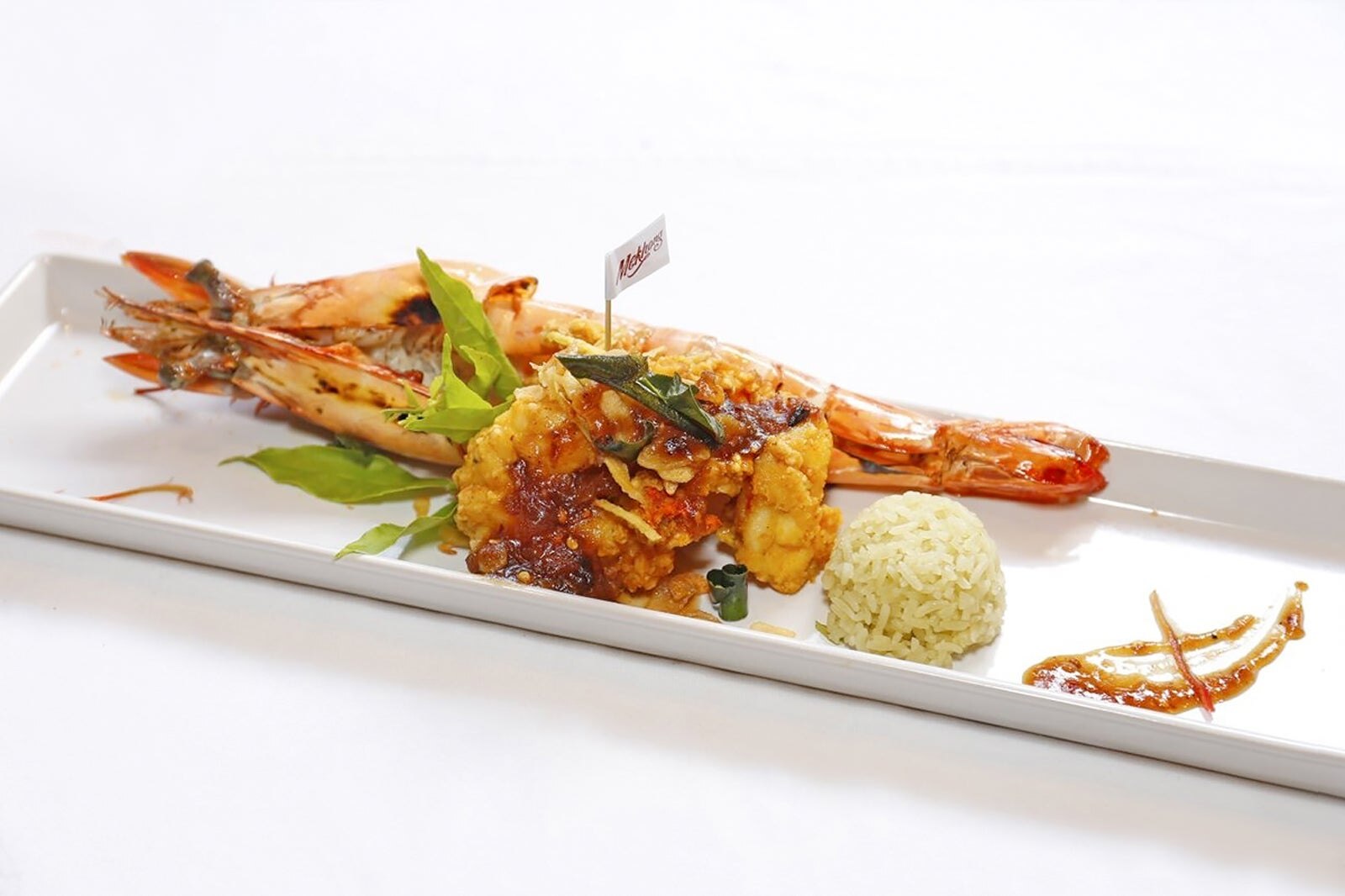 What to eat at Blue Elephant Phuket?
Classic Royal Thai cuisine is a richly-flavored arrangement, each dish contrasting its companions while intermeshing easily so it can even share the same plate. Some dishes at Blue Elephant are prefixed as 'forgotten', such as the 'forgotten beef curry', and this is to signify that they have long been in disuse and subsequently resurrected by the restaurant's executive chef, Nooror.
A foie gras in tamarind sauce and startlingly fresh eggplant salad with grilled scallops and a hint of truffle oil both shine while buffalo satay with peanut sauce is also a great starter. The retro theme with modern execution continues with a rich chicken and cashew mix accompanied by steamed bass in lemon sauce and a classic green curry. This is all served with a welcome choice of red or white organic jasmine rice.
The concept of looking up old recipes and rehashing them is a clever idea and, what with the palatial surroundings, dining at Blue Elephant Phuket is certainly an impressive dining experience.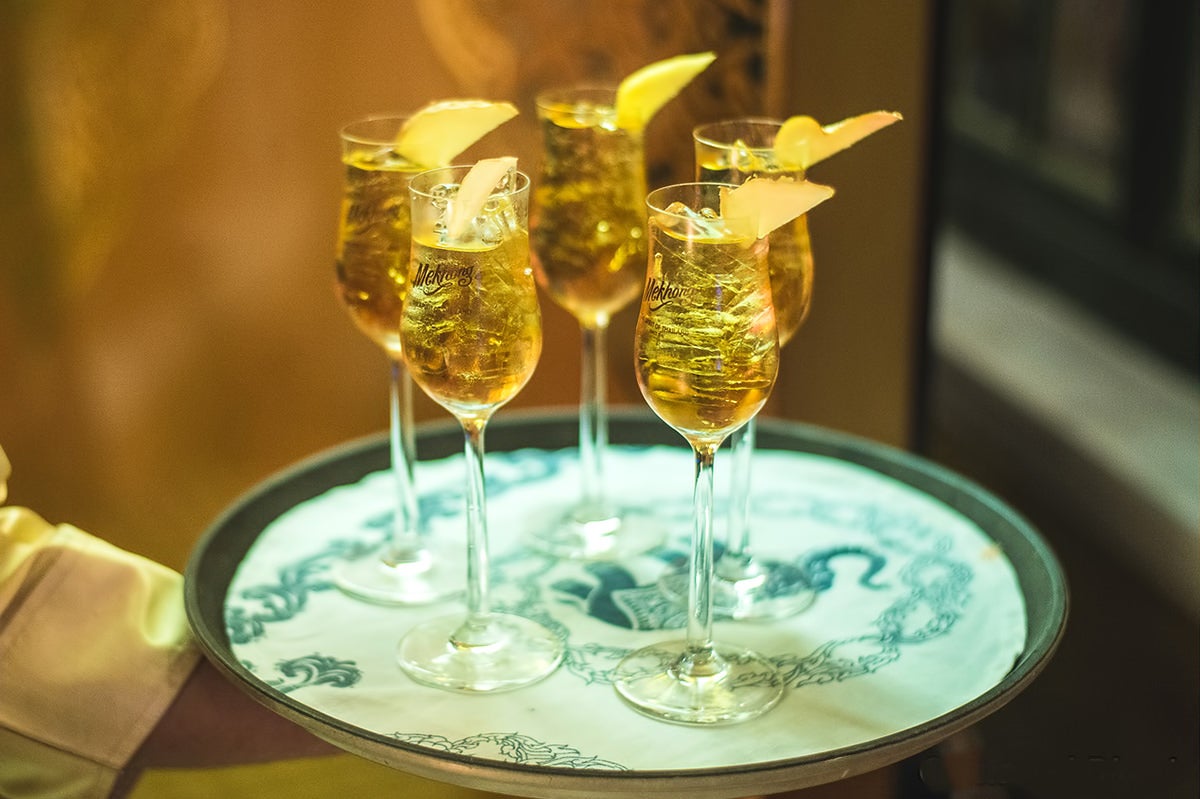 Special occasions and Thai cooking school
Blue Elephant Governor Mansion is an ideal location for marriage celebrations. The grounds and spacious rooms allow for any number of marriage arrangements – all this with great food, too.
If you appreciate the fine art of Royal Thai cuisine, you may want to learn how to cook it at home and Blue Elephant is just the place for you to learn the intricacies and tricks of the trade.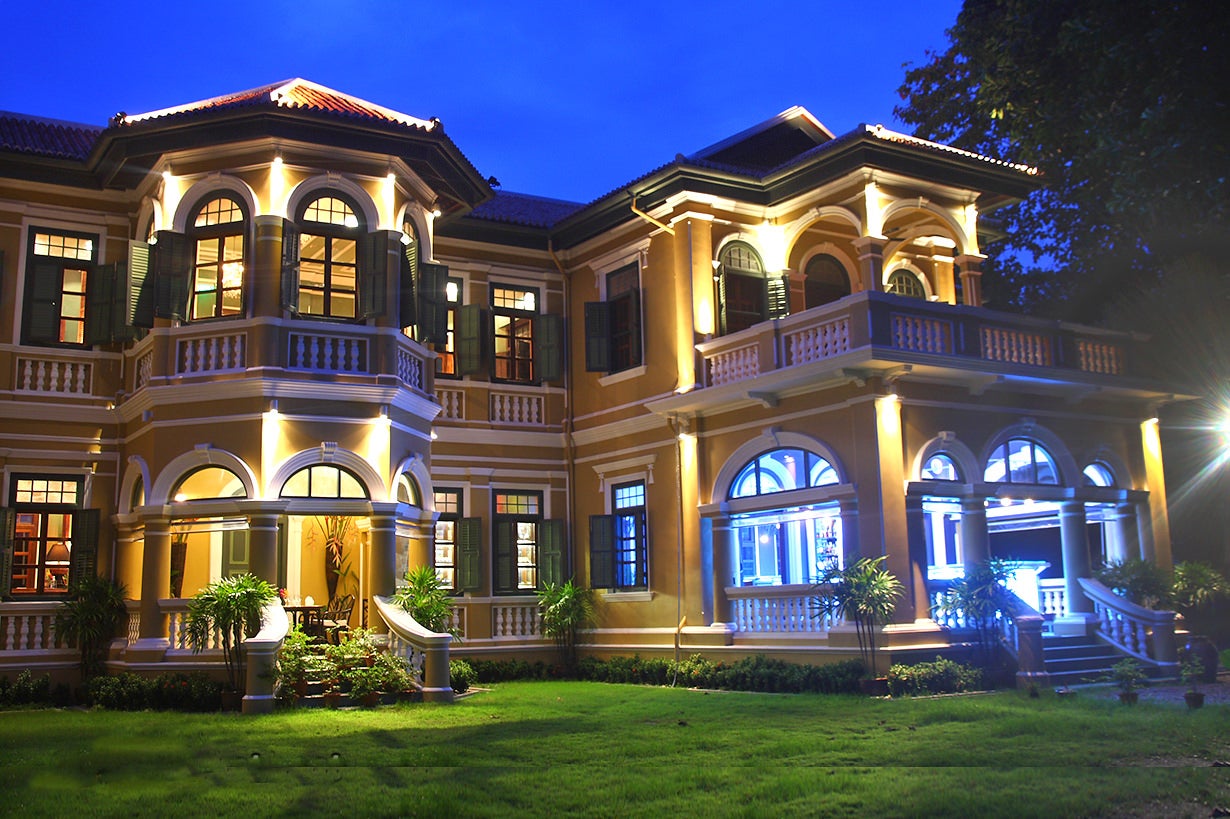 Blue Elephant Restaurant in Phuket Town
Location: 96 Krabi Road, Talat Nuea, Muang, Phuket 83000, Thailand
Open: Daily from 9am to 10.30pm
Phone: +66 (0)76 354 355
Back to top