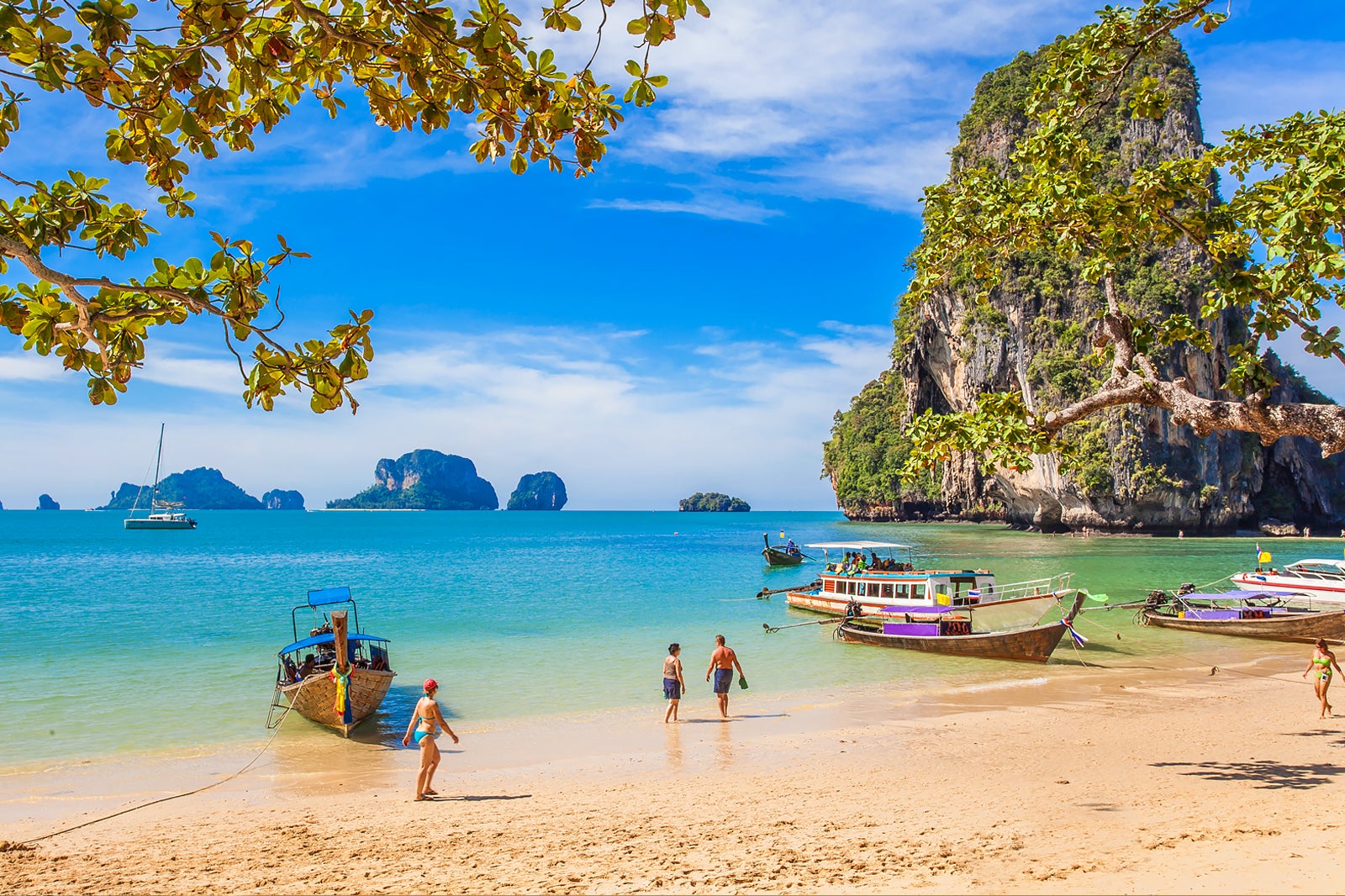 10 Best Things to Do in Krabi
What is Krabi Most Famous For?
The best things to do in Krabi take full advantage of the miles and miles of spectacular coastline, lush hinterland, and lots of leisure activities at hand. Thanks to its rugged terrain, Krabi is a little like a giant adventure playground, with a wide range of extreme sports available. And, of course, there's always the beach, if the word "extreme" doesn't enter into your vacation plans.
There are remarkably few noteworthy manmade attractions to see in Krabi. The emphasis is really on its natural landscapes, be they cliffs, caves, beaches, or hot springs.
What are the best things to do in Krabi?
Back to top