13 Best Beaches in Thailand
Thailand's Most Beautiful Beaches
Thailand is undoubtedly one of the best beach destinations in the world, thanks to the gorgeous tropical islands in the south of the country, in the Gulf of Thailand and the Andaman Sea. Practically the definition of the typical tropical paradise, their soft white sands, clear and calm seas, nodding palms and cooling sea breezes are on almost everyone's bucket lists.
We've taken on the challenging task of picking out the best beaches in Thailand. Check out our list below for the absolute must-see shorelines in the Land of Smiles.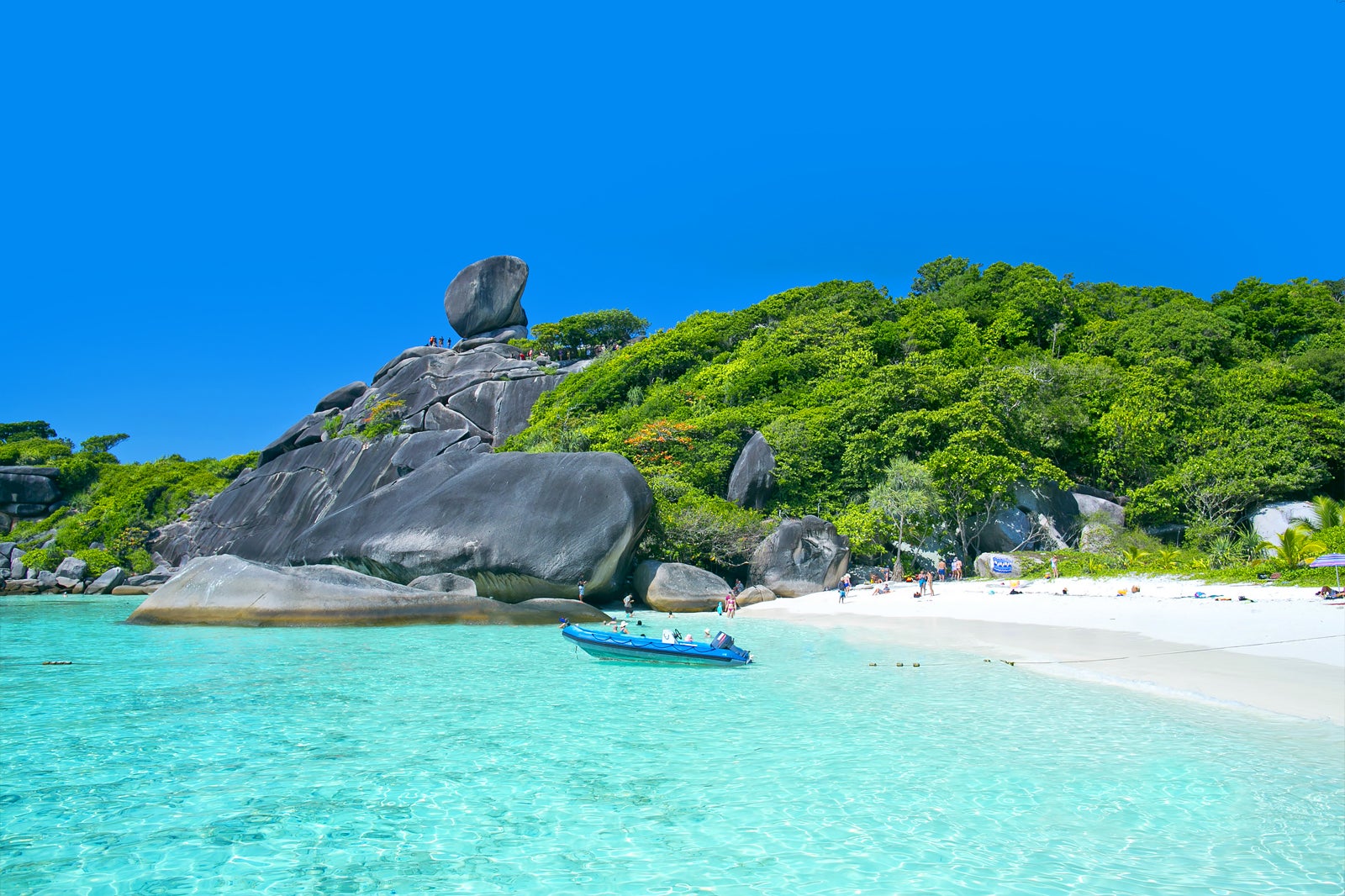 Donald Duck Bay
Similan Islands
Donald Duck Bay takes its name from the iconic shape of the rocks overlooking the small bay. It's the best beach in a small island chain of perfect beaches – the Similans. Part of a national park, the breathtaking natural beauty of this spot is well protected and preserved. There's quite a lot of coral growing close to the shore so wading out can be a slow experience, but the snorkeling is fantastic.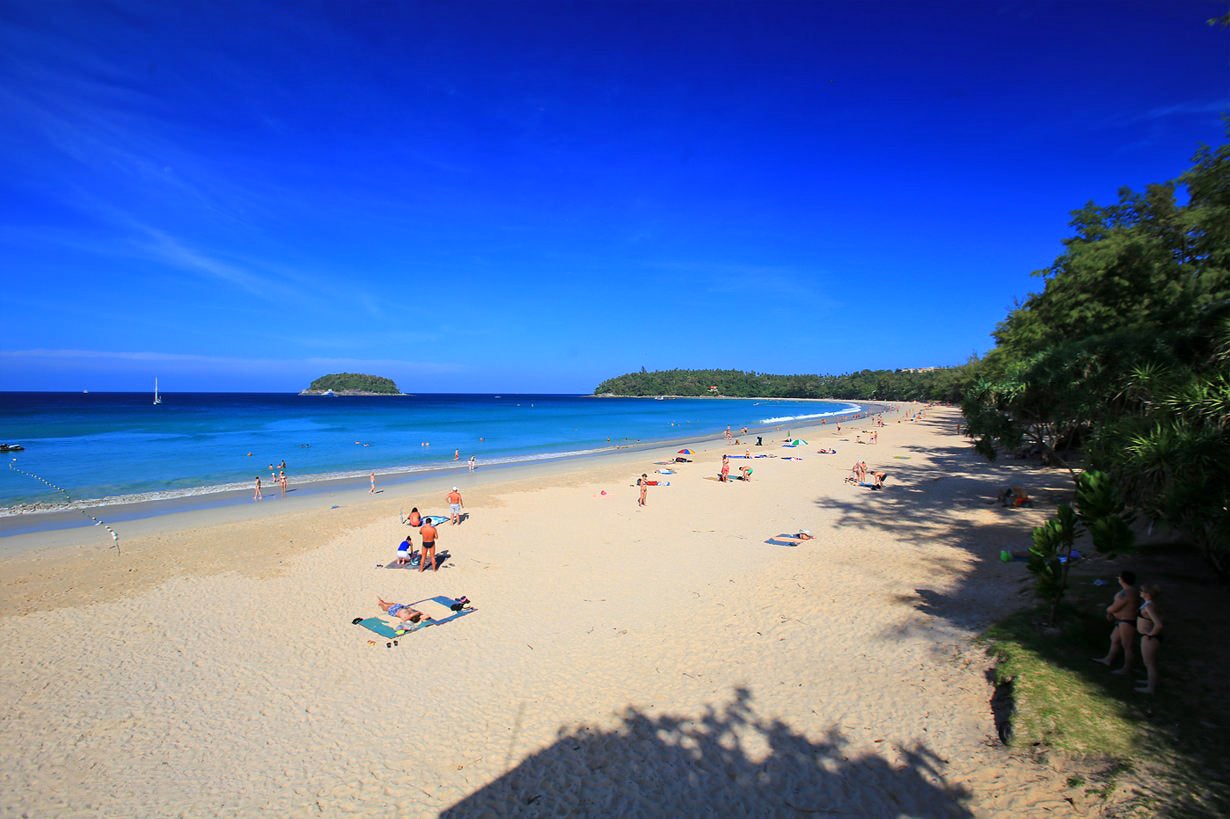 Phuket's Kata Beach is big enough that its popularity doesn't make it overcrowded. You have luxurious hotels at one end and traditional long-tail boats at the other, with a tree-lined road separating the beautiful soft sand from a fun nightlife and great restaurants.
Read more
Couples
Families
Photo
Budget
Adventure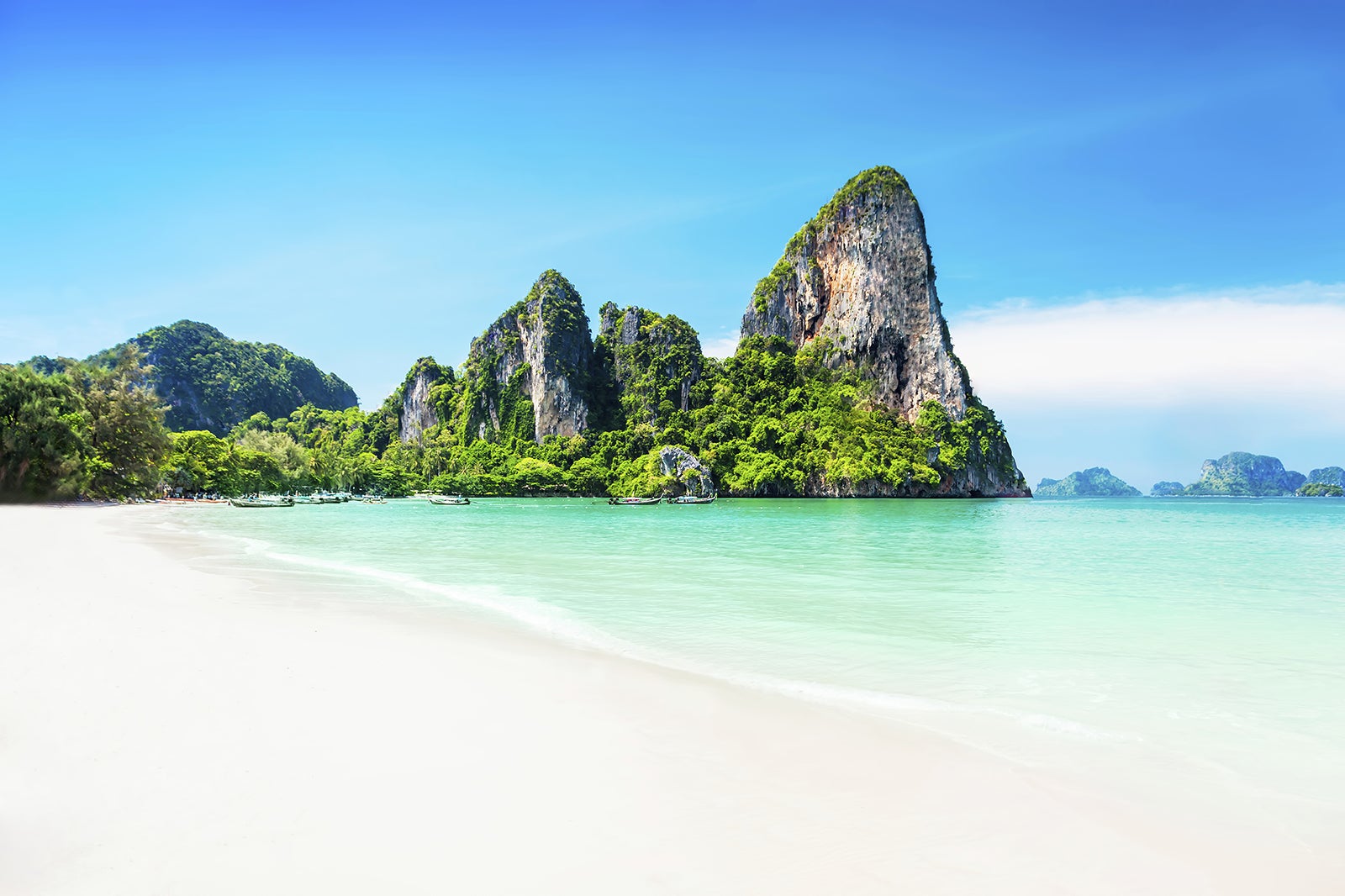 Railay is actually a peninsula with 4 first-rate beaches to choose from. Among them, Phra Nang Beach takes the crown as the best for its pristine sands, striking rocks and interesting caves, as well as the novelty of noodles served from beached long-tail boats.
Couples
Families
Photo
Adventure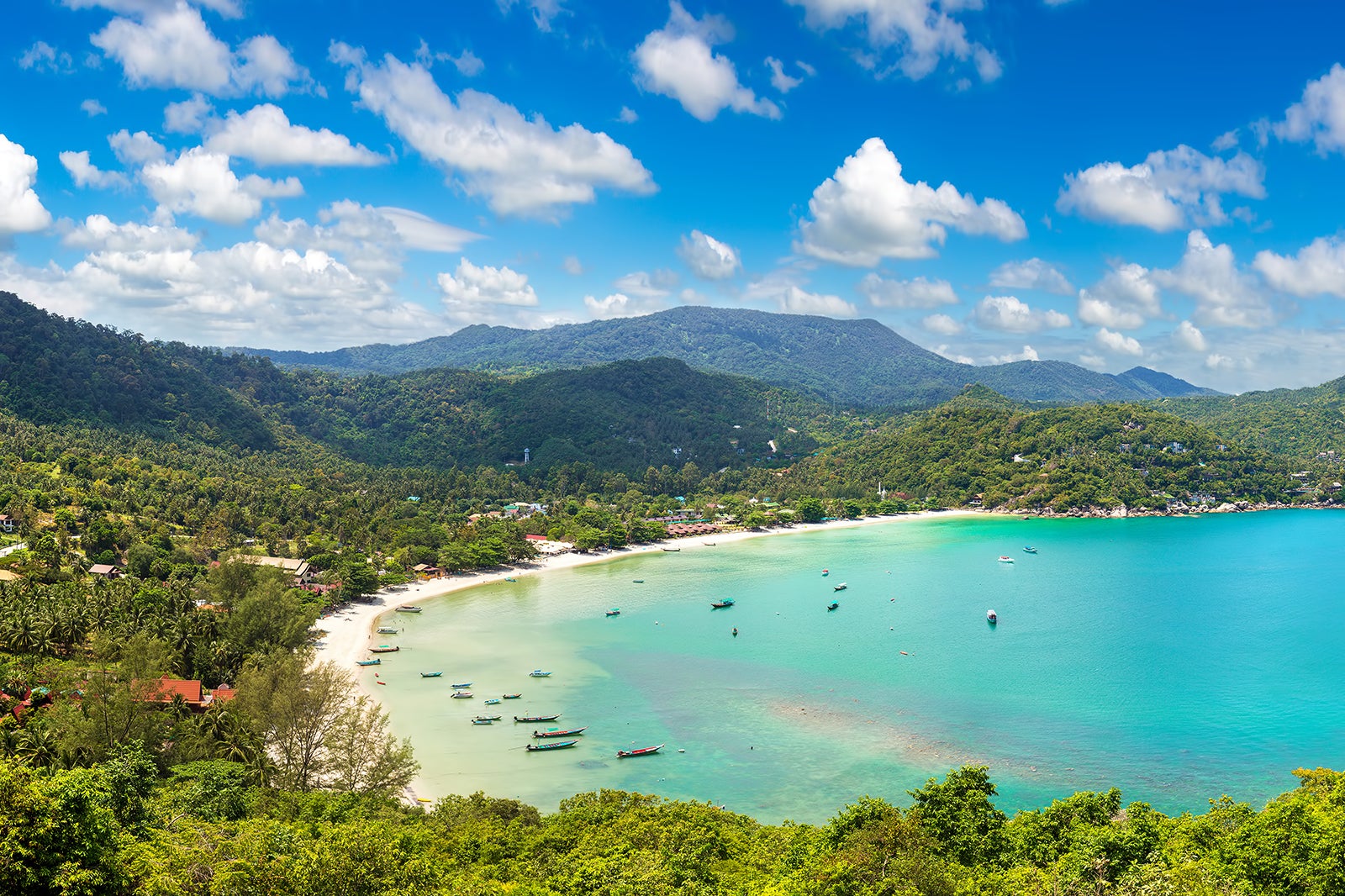 Thong Nai Pan Noi & Yai Beaches
Koh Phangan
While there's no doubting that Haad Rin is the best-known beach on Koh Phangan (because of the Full Moon Parties), it's not the most beautiful on the island. That title belongs to the much quieter but much more amazing Thong Nai Pan beaches (big and small), on the northern side of Koh Phangan.
Couples
Families
Photo
Budget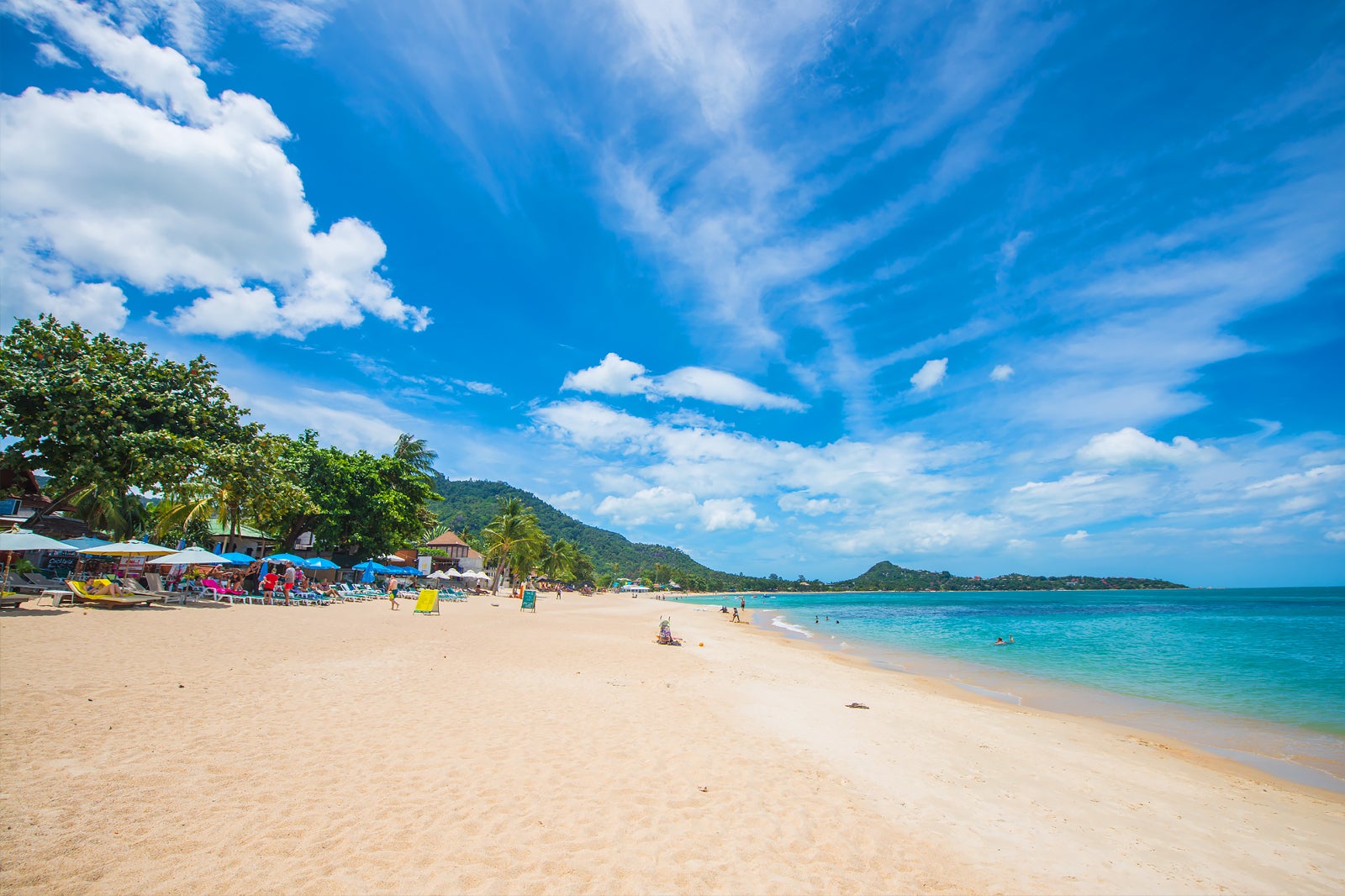 Lamai is the best beach on Koh Samui because of its good choice of restaurants, bars, beachfront hotels, and for the iconic Hin Ta and Hin Yai rocks at the southern end. It's slightly more laidback than the more famous and slightly longer Chaweng Beach.
Couples
Families
Photo
Budget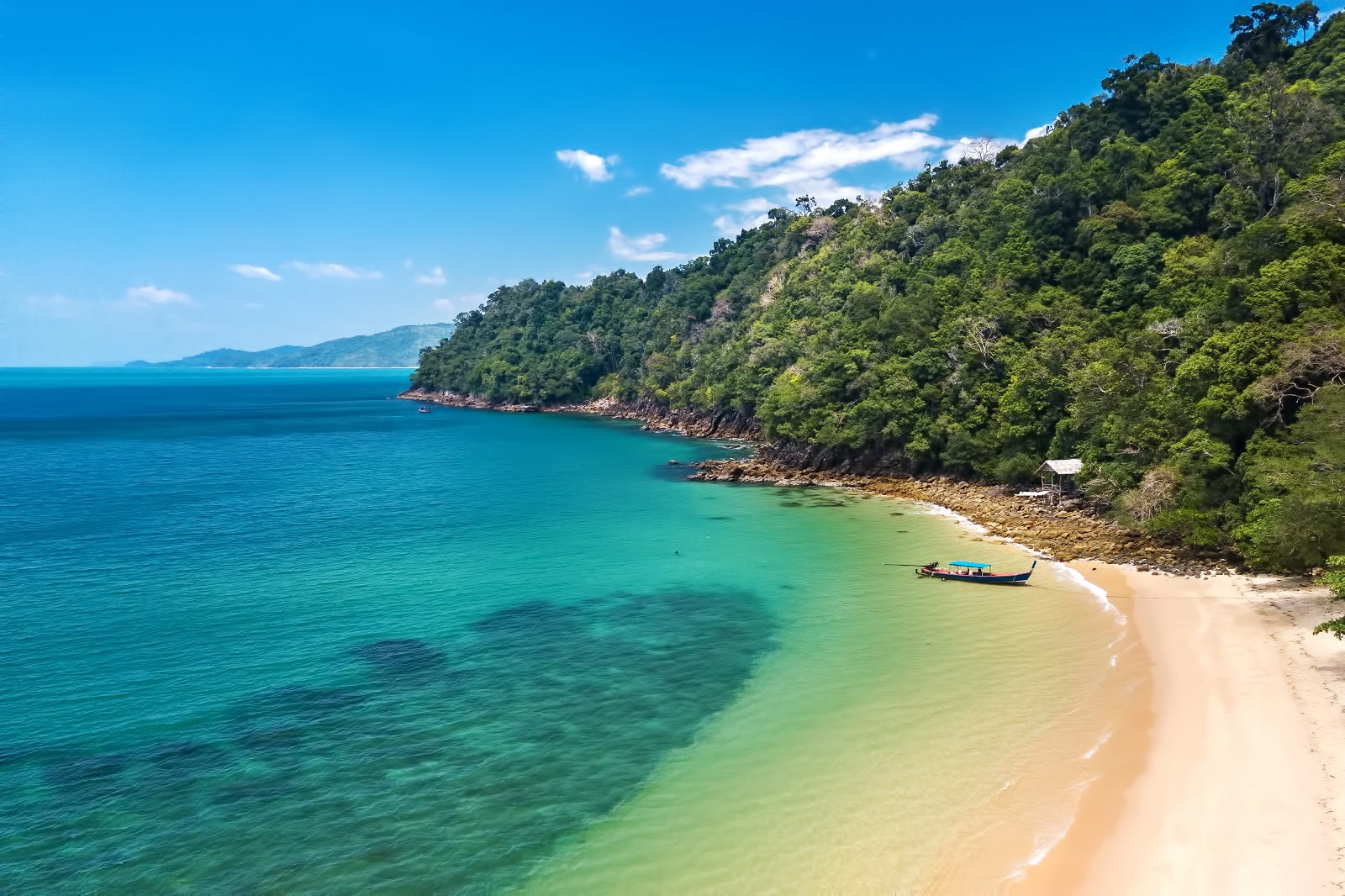 Koh Phayam is a quiet and peaceful retreat near Koh Chang in Ranong Province. Of its 2 main beaches, Buffalo Bay is the quieter, but also has more varied attractions, including a mangrove forest in the river and a small sea gipsy settlement at the southern end.
Couples
Families
Photo
Budget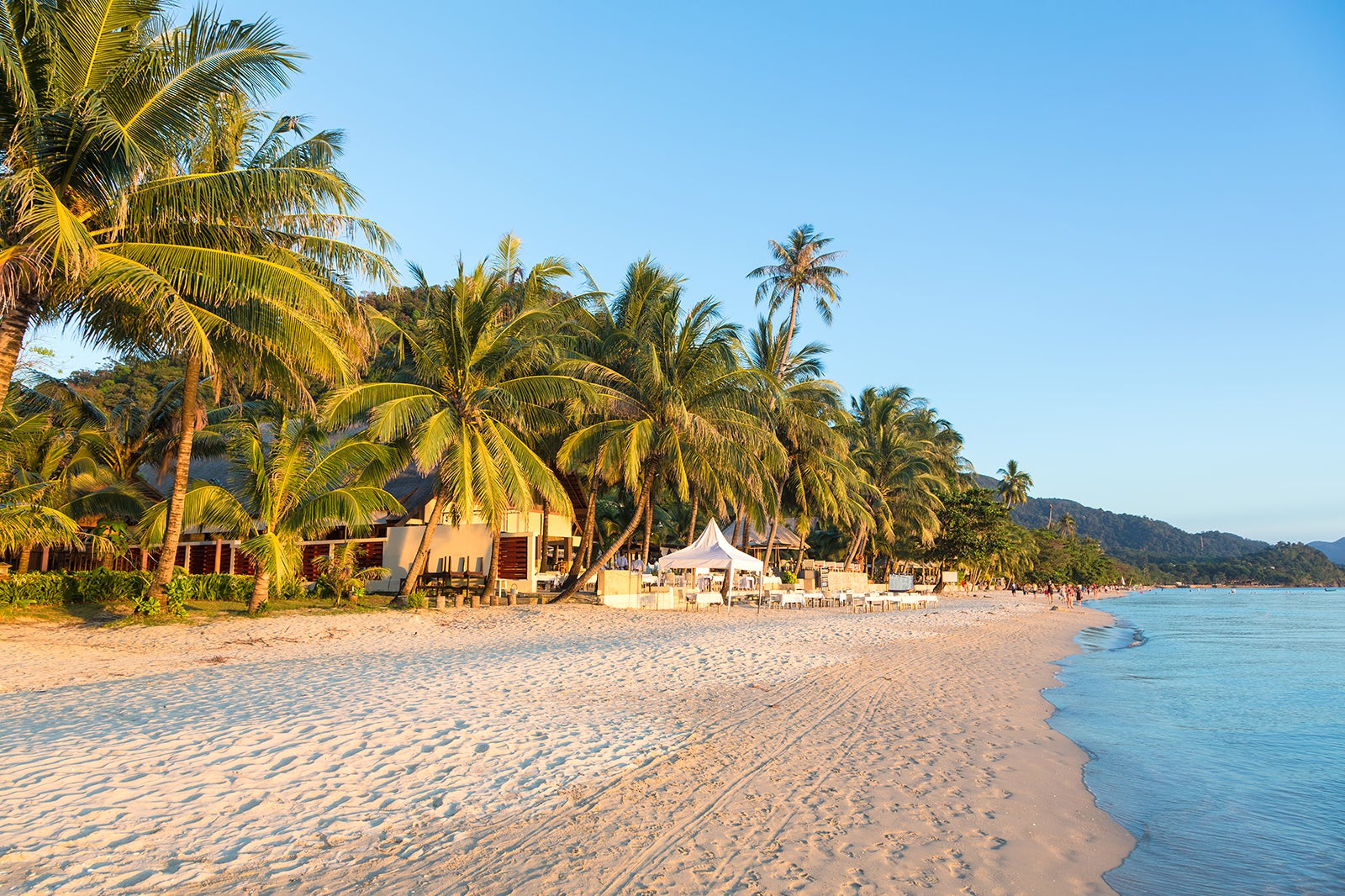 White Sand Beach
Koh Chang
Koh Chang's White Sand Beach is a must-visit if you're looking for soft white sand during your vacation in Thailand. The beach also has a tropical island idyll created by the gentle crystal-clear waves and nodding palm trees.
Couples
Families
Photo
Budget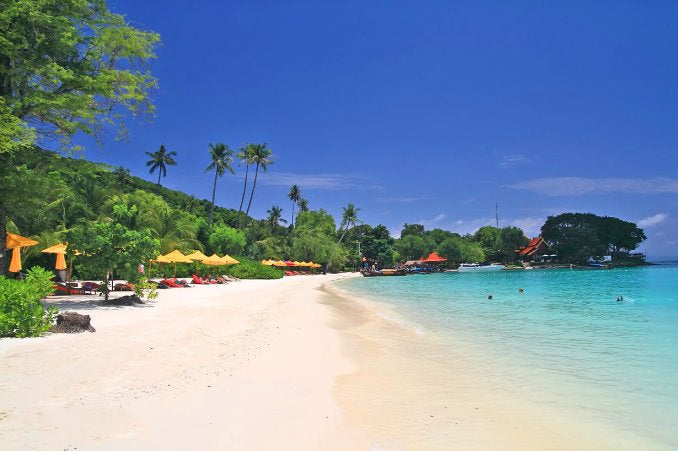 Laem Thong Beach
Phi Phi Islands
Laem Thong Beach (Golden Bay) certainly takes the top prize for the most beautiful beach in the Phi Phi Islands. It's relatively close to Bamboo Island, with stunning coral reefs to explore just off the pristine white sandy shore.
Couples
Families
Photo
Budget
Adventure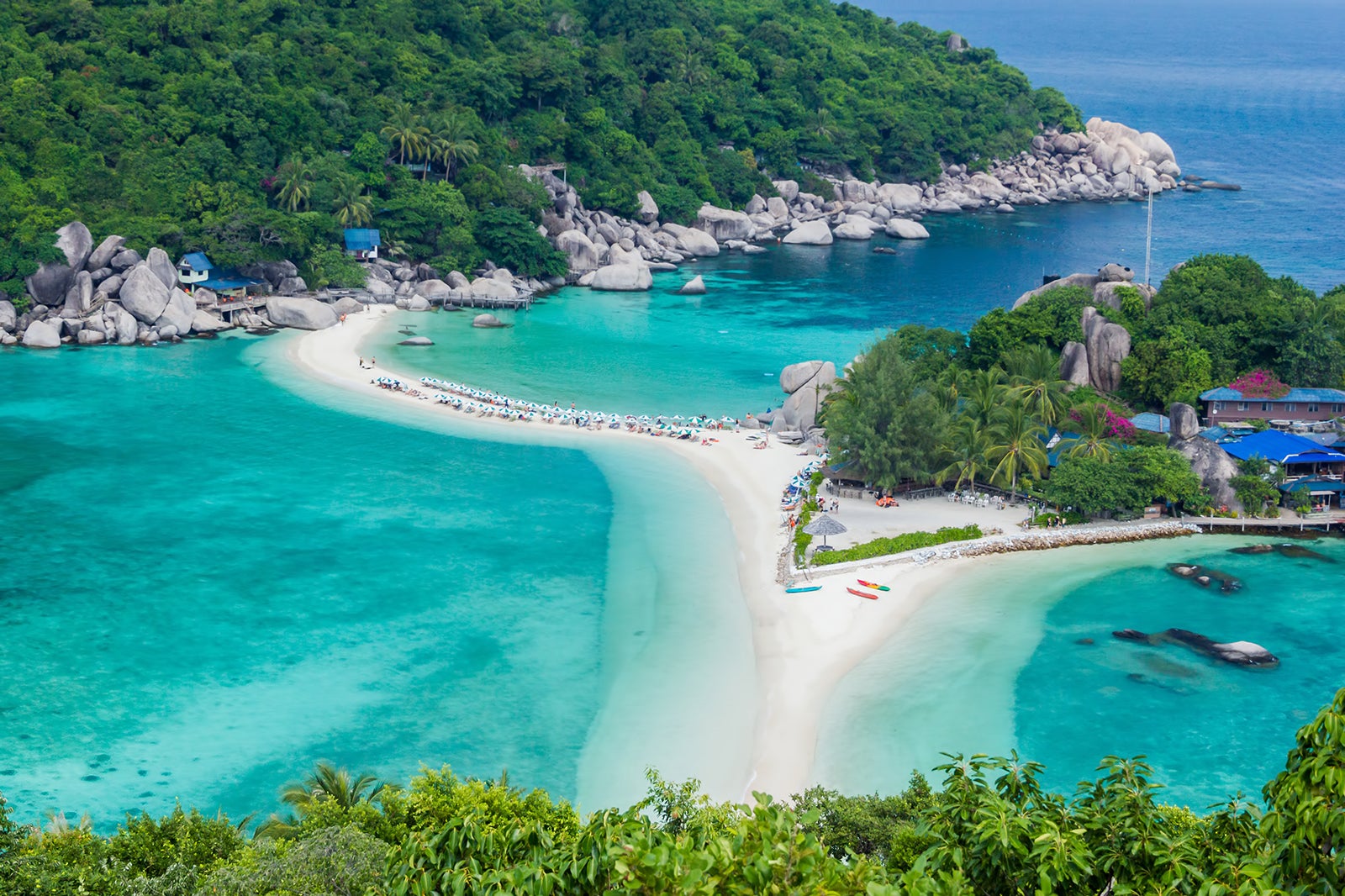 Just off the northwest coast of Koh Tao, Koh Nang Yuan is actually 3 tiny islands connected by a sandy bridge of beautiful beach. While it is something of a victim of its popularity, it remains a beautiful and must-see spot in Thailand.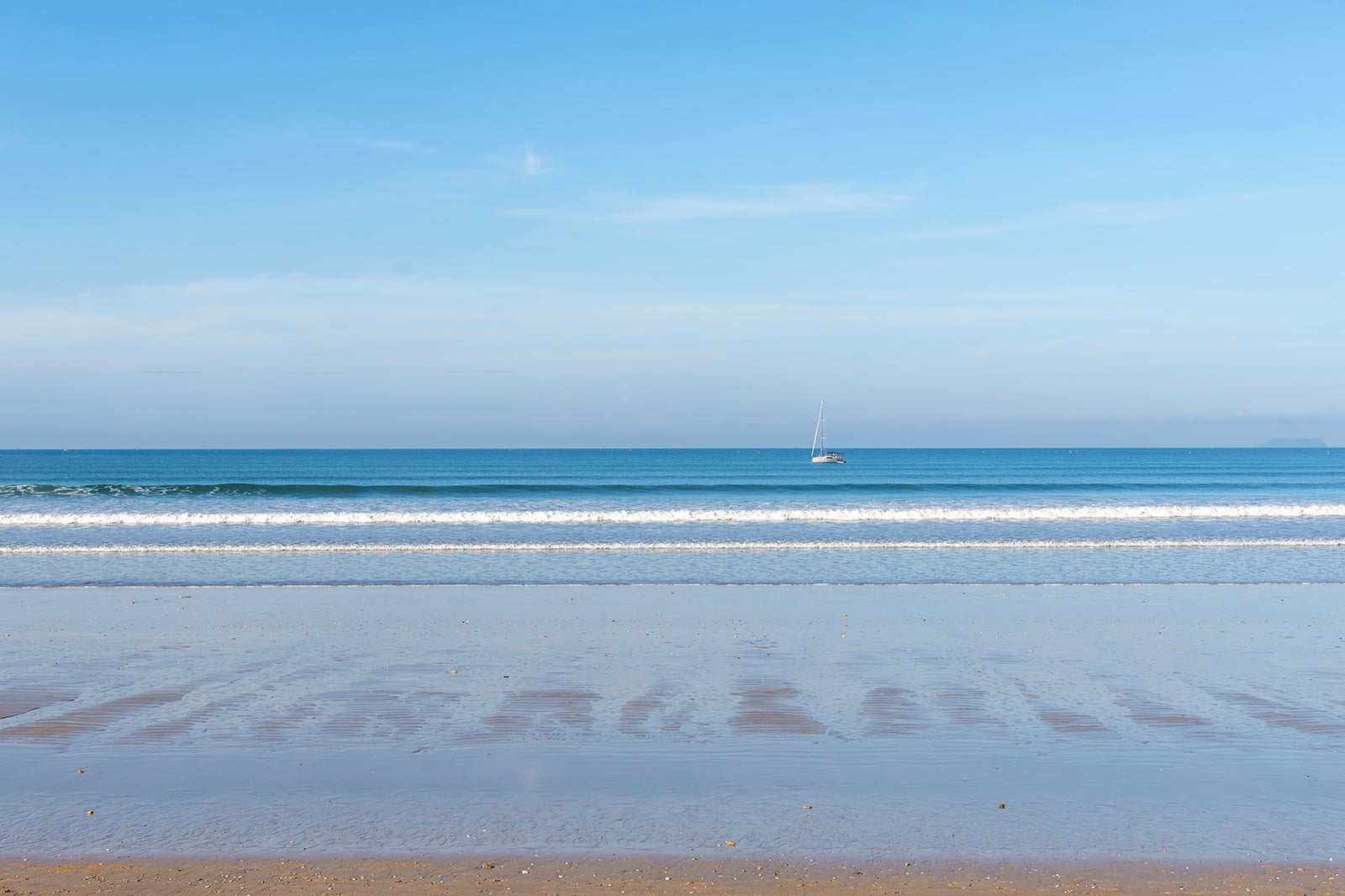 Klong Dao Beach is known throughout Thailand for its striking sunsets. Despite being Koh Lanta's most popular beach, it still has a quiet, natural atmosphere. Add powdery white sand and you have a really outstanding place to unwind.
Couples
Families
Photo
Budget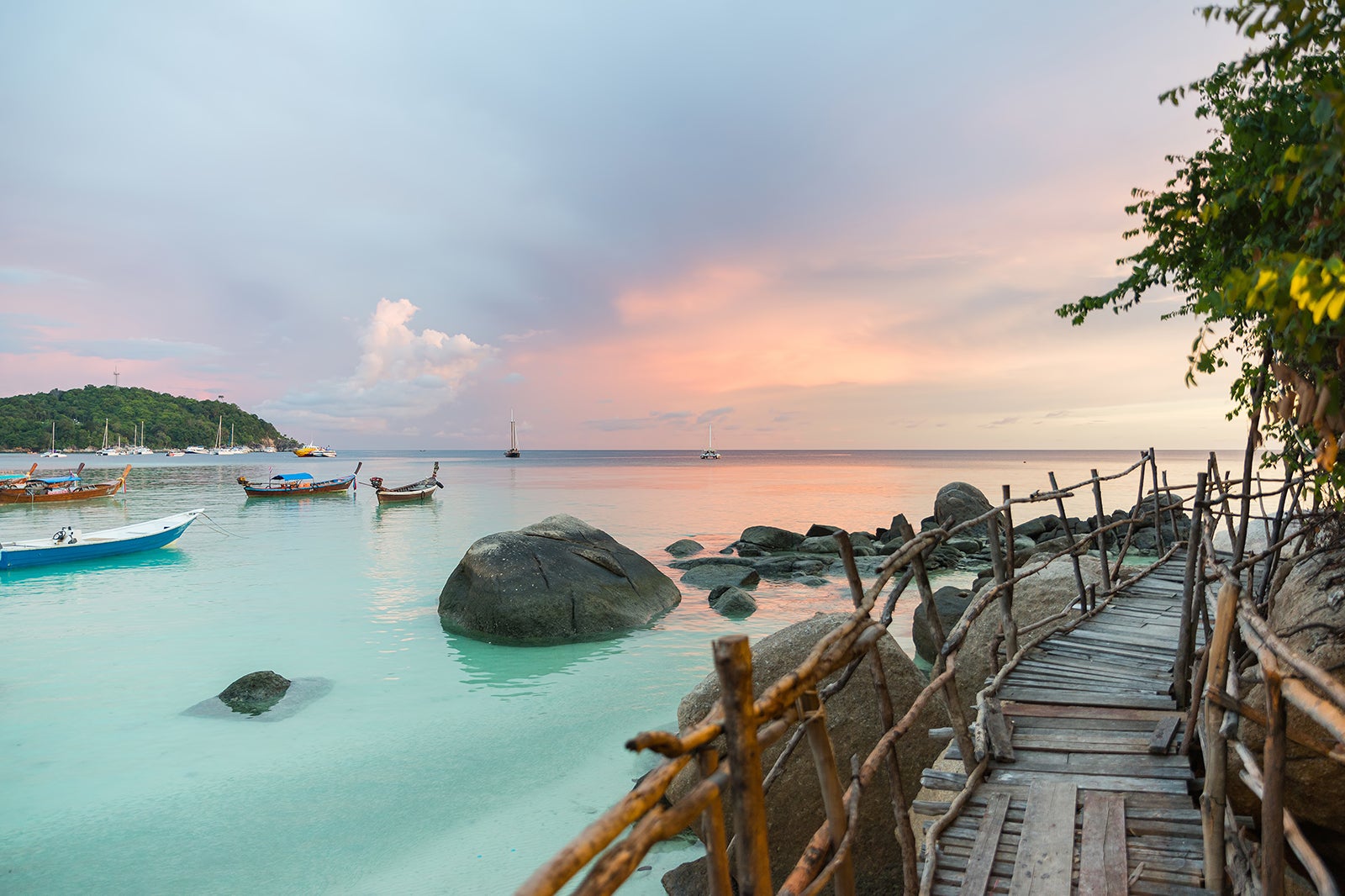 Koh Lipe's Pattaya Beach spans 1.5 km of exquisite white sand and clear water. The quieter Sunrise and Sunset beaches are both just a short walk away from this beach.
Couples
Families
Photo
Budget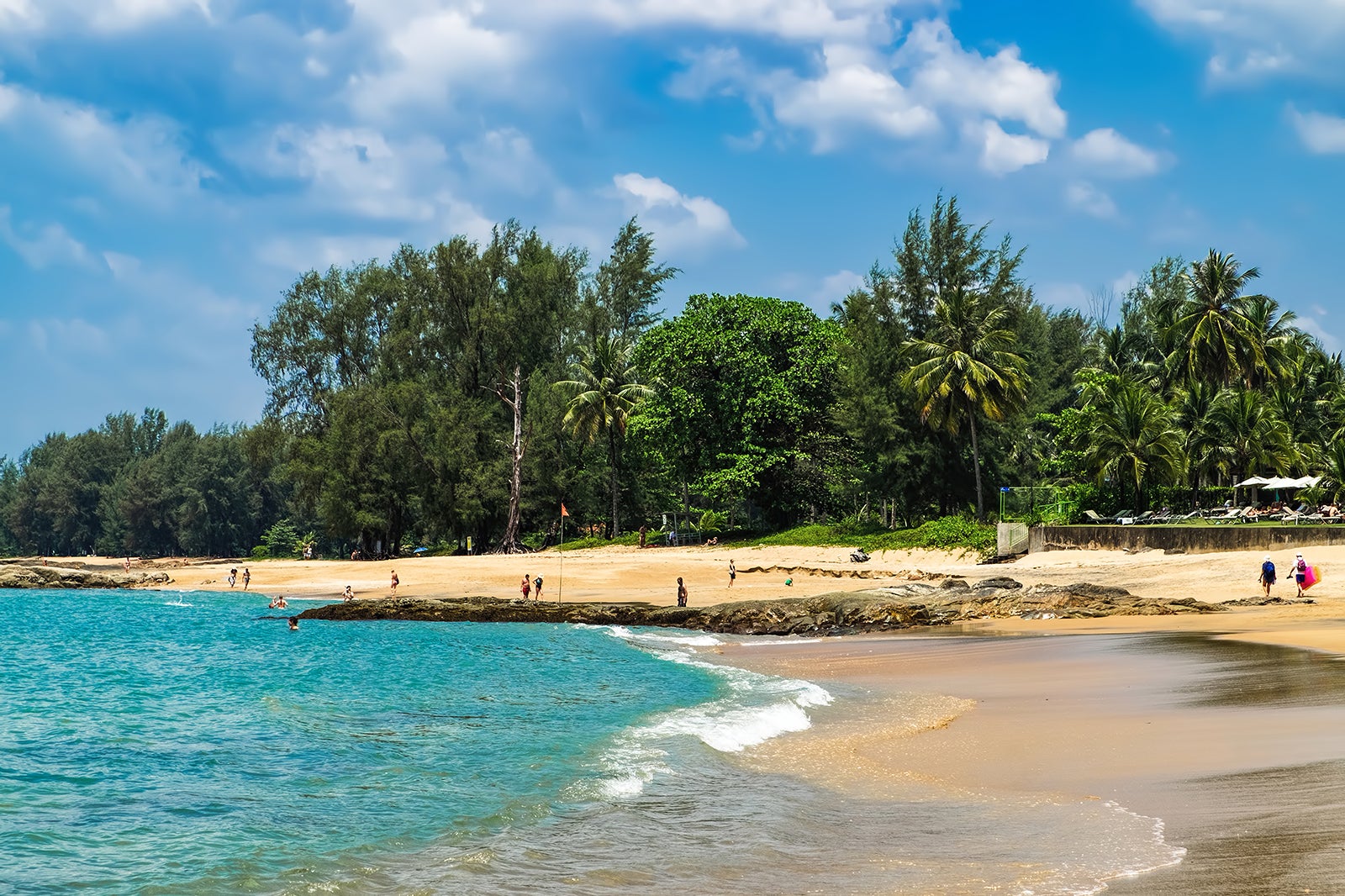 All of Khao Lak's beaches are fantastic, with great sand, beautiful seas and peaceful seclusion. However, Nang Thong is the region's best thanks to its very stunning setting, which is surrounded by jungle-covered hills. There's also a good choice of bars, restaurants and shops in nearby La On Village.
Couples
Families
Photo
Budget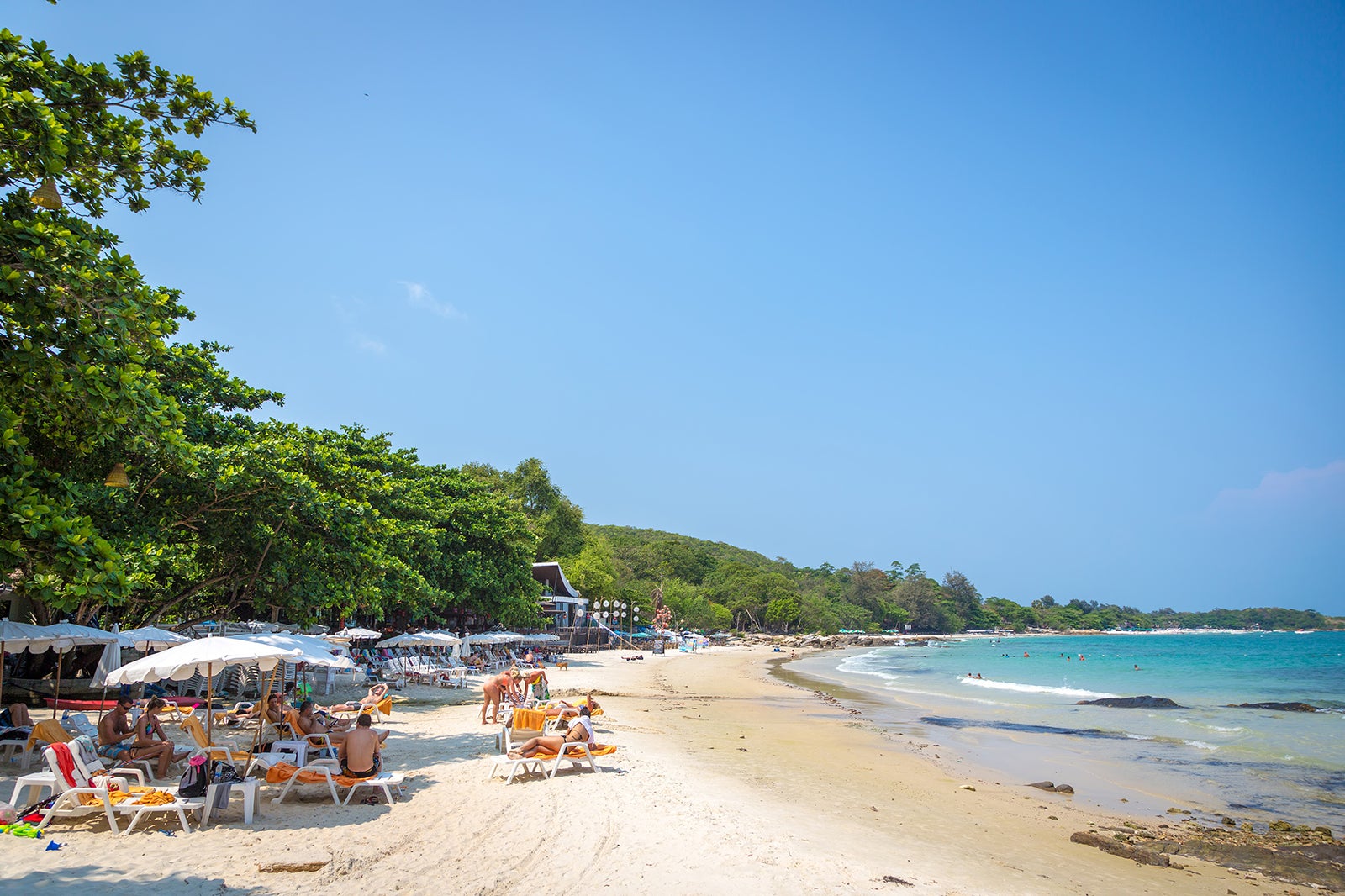 While saying that Sai Kaew Beach is the most developed on the island might seem off-putting, Koh Samet is actually a Thai island with next to no tarmac roads. In this case, "developed" just means that it has a few restaurants and nightlife spots on its otherwise pristinely white sands.
Couples
Families
Photo
Budget