10 Best Golf Courses in Phuket
Where to Play Golf in Phuket
Phuket has a collection of fine golf courses, all of which have been designed to take full advantage of the island's tropical climate and unique topography. Many visitors come solely to play golf around these beautifully landscaped courses, which make use of the local abundance of water and trees to full effect. Many of the courses and nearby hotels insure that accompanying family members rarely complain about being left to laze by the pool or on the beach.
Standards are high, ensuring that the greens are green and the holes are challenging enough to stretch new and experienced players alike. Some of the courses we've listed here have even been used for international competitions and world championships.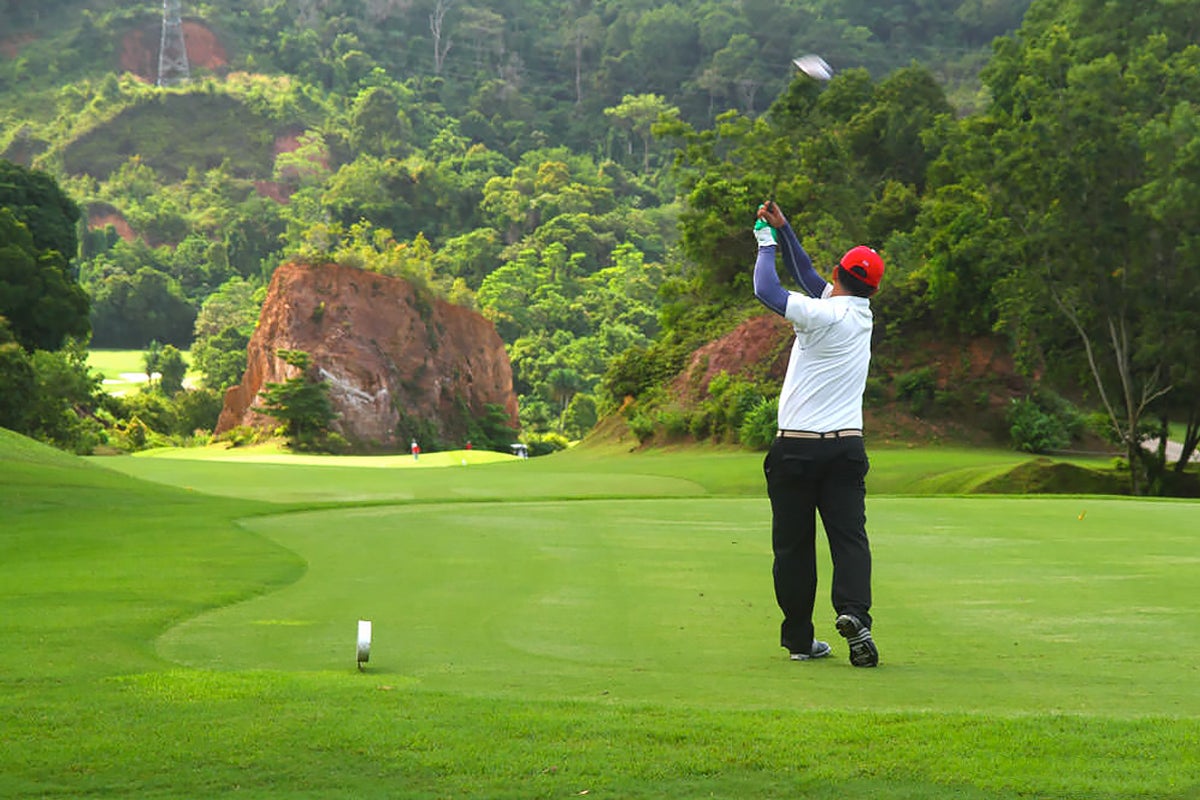 Red Mountain Golf Club is located in Phuket's Kathu district on what used to be a tin mine, right next to its sister golf course – Loch Palm Golf Club – and has become one of the favorite courses in Phuket. Red Mountain landed its name from the mesa-style appearance of its landscape, made up of red soil, granite rocks, hills, and vegetation.
You can reach the golf course only 15 minutes by car from Phuket Town and Patong Beach. The 224-hectare, 18-hole course is a par 72 with a total length of 6,781 yards. The clubhouse is a modern building with a restaurant terrace overlooking the superb natural surroundings and 2 of the 18 holes.
Location: 119 Wichit Songkhram Rd, Kathu, Phuket 83120, Thailand
Open: Daily from 6 am to 6 pm
Phone: +66 (0)76 322 000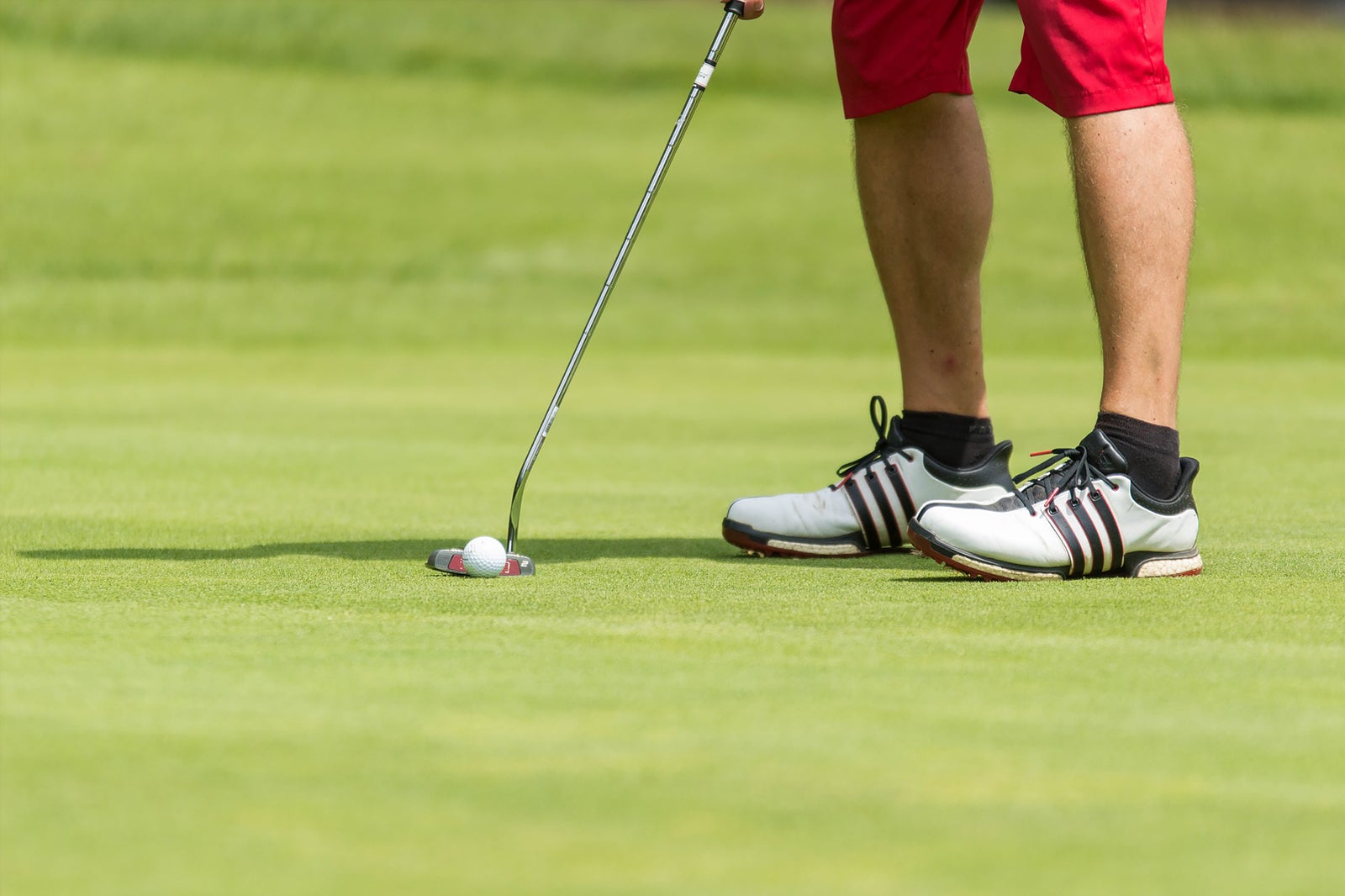 Loch Palm Golf Club is spread over a lush, rolling 400 rai (160-acre) hilly plateau. This 18-hole, par-72 course has been masterfully designed to blend beautifully with the natural terrain.
Nestled below a panoramic range of peaks, the layout surrounds the largest lake on any golf course in Phuket, Crystal Lake. With more than 1,400 towering palms lining the fairways, you'll find yourself playing in the midst of serene surroundings that harbor many challenging hazards amid its lush greens.
Location: 38 Moo 5 Wichitsongkram Rd, Kathu, Phuket 83120, Thailand
Open: Daily from 6 am to 7 pm
Phone: +66 (0)76 321 929-34
Formerly known as Banyan Tree Golf Club, the Laguna Phuket Golf Club is a resort-style 18-hole golf course located within the Laguna Phuket development. Situated on the exclusive Bang Tao Bay on the western shore of Phuket Island, this par 71 layout stretches 6,850 yards from the championship tees.
Location: 34 Moo 4, Srisoonthorn Road, Cherngtalay, Thalang, Phuket 83110
Open: Daily from 6 am to 7 pm
Phone: +66 (0)76 324 350
4
Blue Canyon Country Club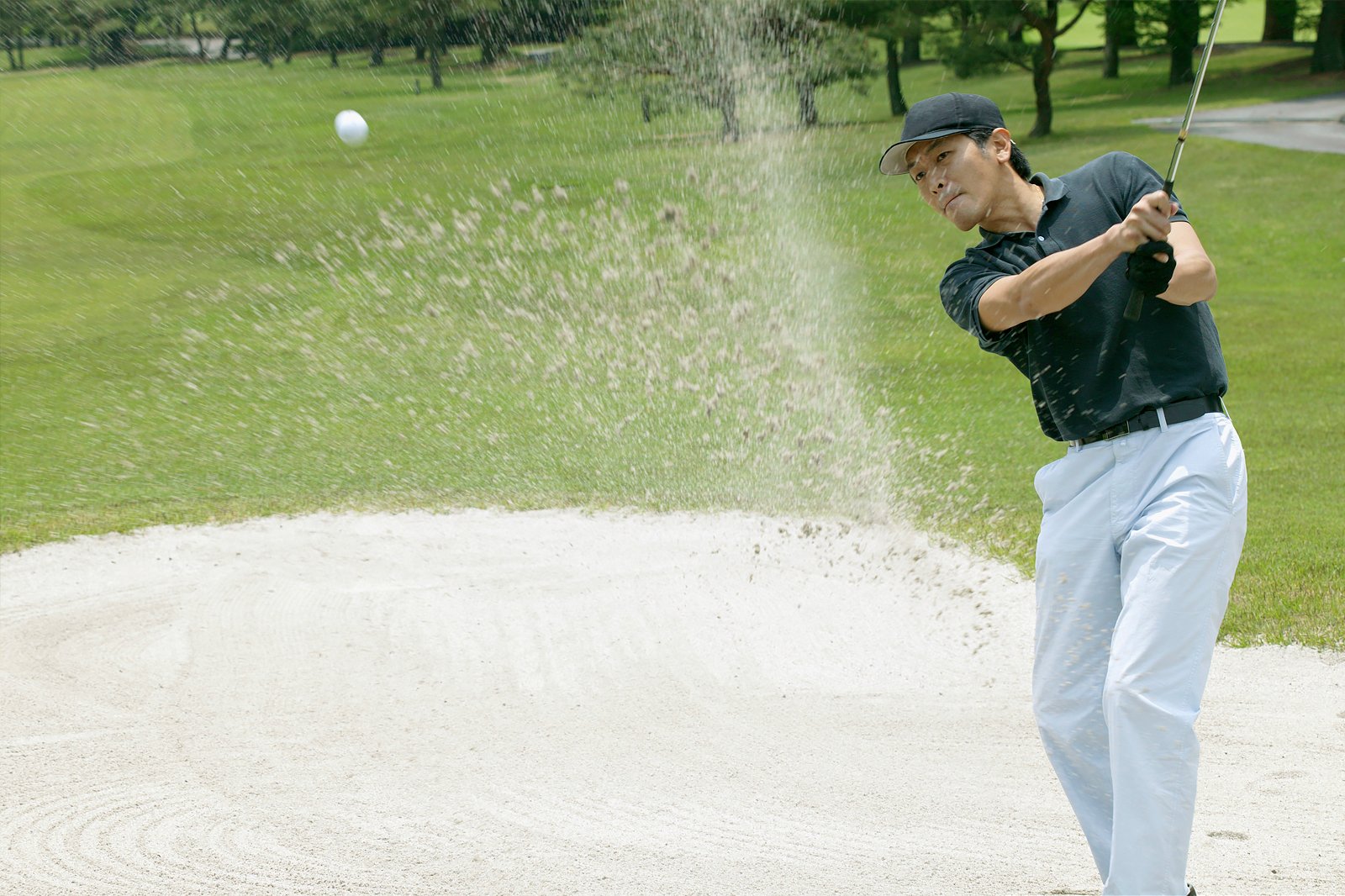 Blue Canyon Country Club, set on 730 acres of land in a secluded valley overlooking Phuket's famous hills, hosts 2 courses: the 'Canyon Course' and the 'Lake Course'.
The country club played host to the Johnnie Walker Classics in 1994 and 1998 as well as the Honda Invitational in 1996. The world championship 'Canyon Course' has won a number of international awards, including 'Asian & Pacific Golf Course of the Year 1999' (Hertz International Golf Travel Awards) and the 'Top 500 Best Holes in the World' for its (par 3) 7th hole. The 'Lakes Course' presents a whole new challenge with water hazards on 17 out of 18 holes. The finishing hole is reputed to be one of the best in the region.
Location: 165, Moo 1, Thepkasattri Road, Thalang, Phuket 83110, Thailand
Phone: +66 (0)7632 8088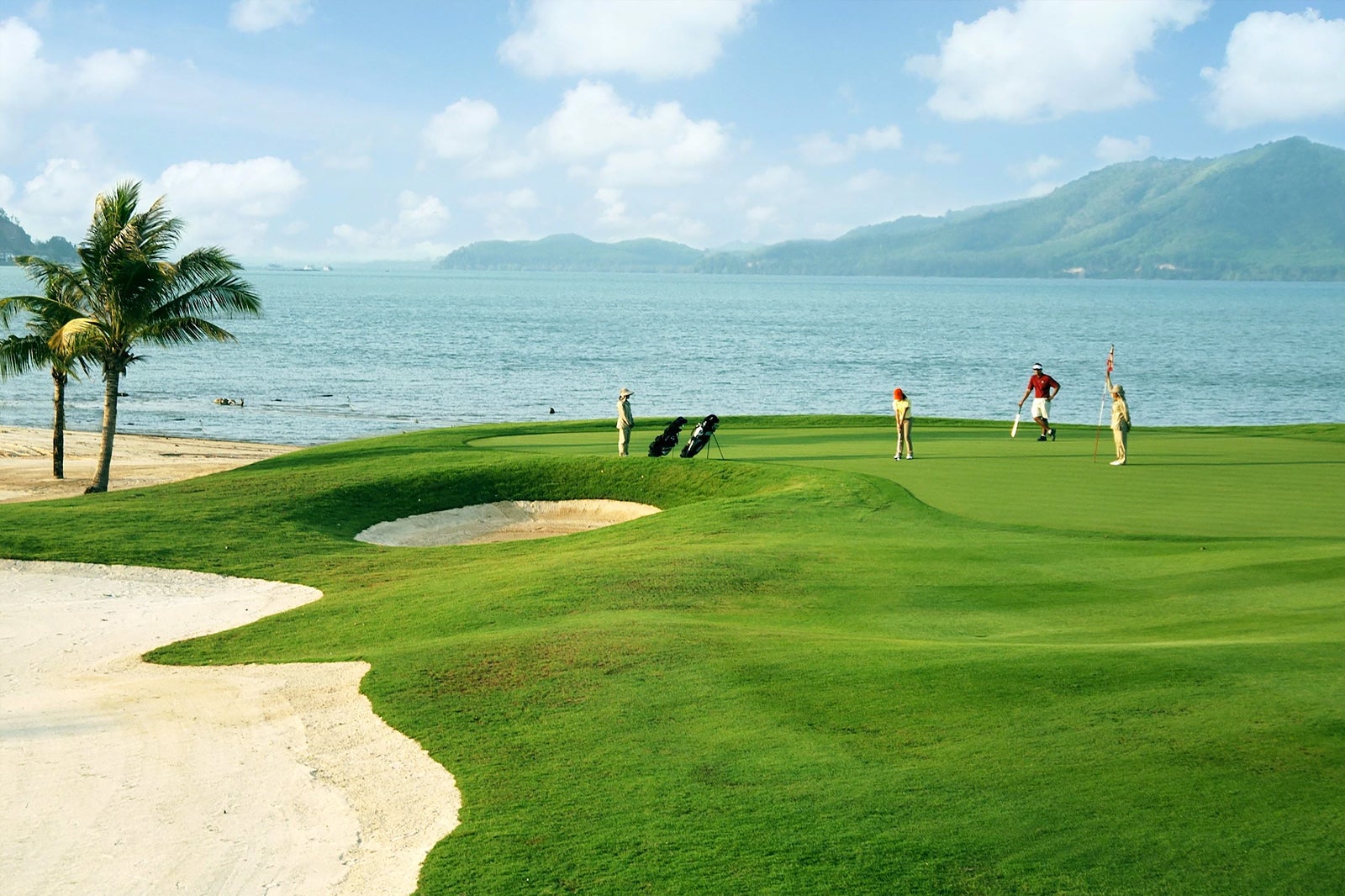 Mission Hills has been carved from rubber plantations and sits among Phuket's environmentally-friendly mangroves. Great expanses of white sand beach bunkers have been added to contrast with the translucent blue hues of the ocean and the vibrant greens of the Sea Isle grassed fairways and putting surfaces. It's accurately described as a 'piece of living art,' the kind of pastiche that Vincent Van Goh would have created given half a chance and a love of a long drive.
Location: 195 Moo 4 Pla Khlok, Thalang, Phuket 83000, Thailand
Phone: +66 (0)76 310 888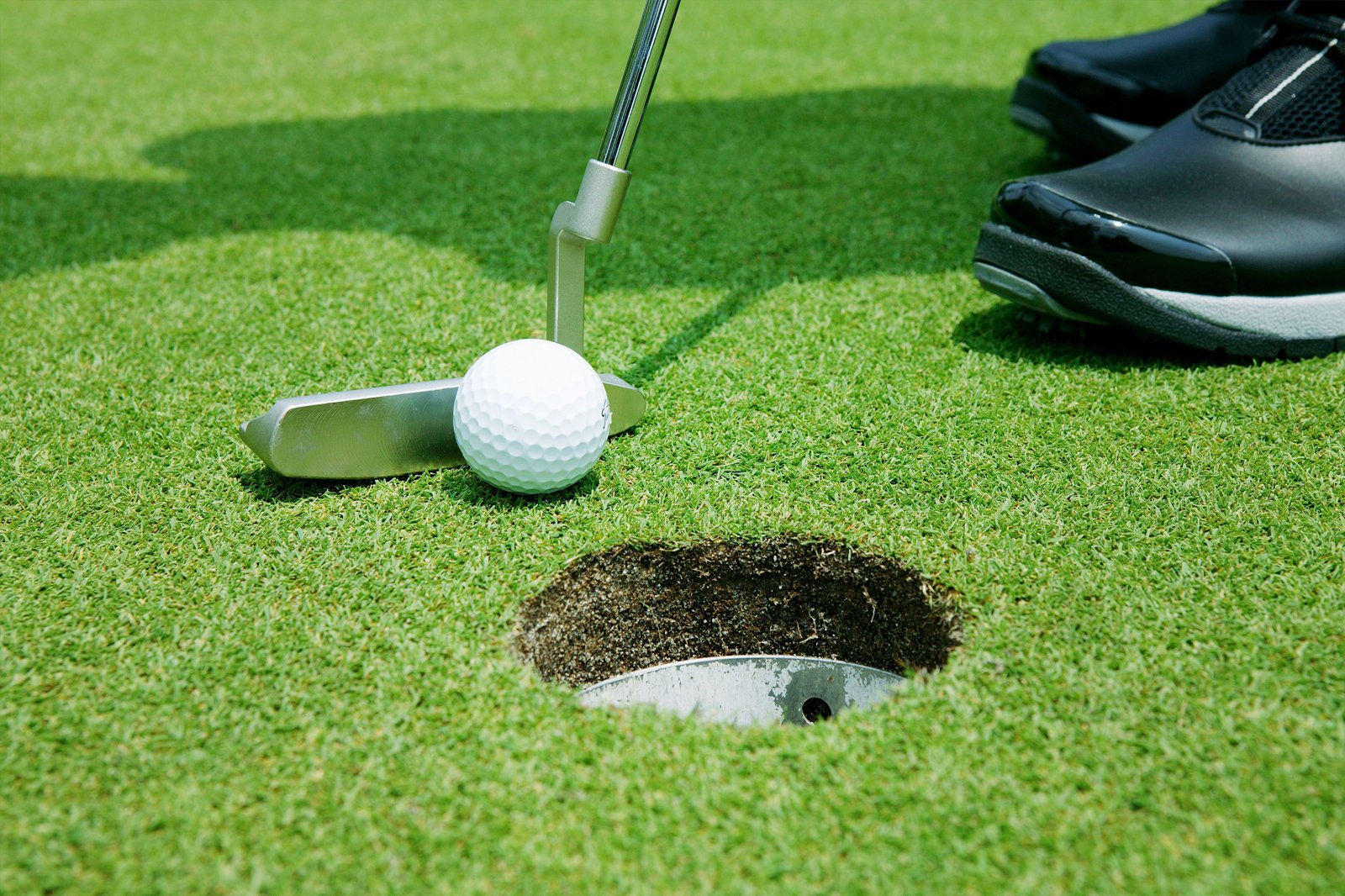 Phuket Country Club, established in 1989, is one of the oldest and finest golf courses built in Phuket and lies on a reclaimed tin mine site. The stunning beauty and elegance of the course, together with the typical Thai charm and hospitality will promise a memorable golfing experience. A 9-hole course is also available here.
Early morning or late afternoon is often the most idyllic time of day for golfers unused to a tropical climate. Even so, it's common to rental multiple caddies (almost always young ladies), and one of them can be assigned parasol duties. Remember to use your sunblock, wear light-colored clothing that breathes, and drink lots of fluids.
Location: 80/1 Moo 7, Wichitsongkram Raod, Kathu, Phuket 83120, Thailand
Phone: +66 (0)7631 9200-204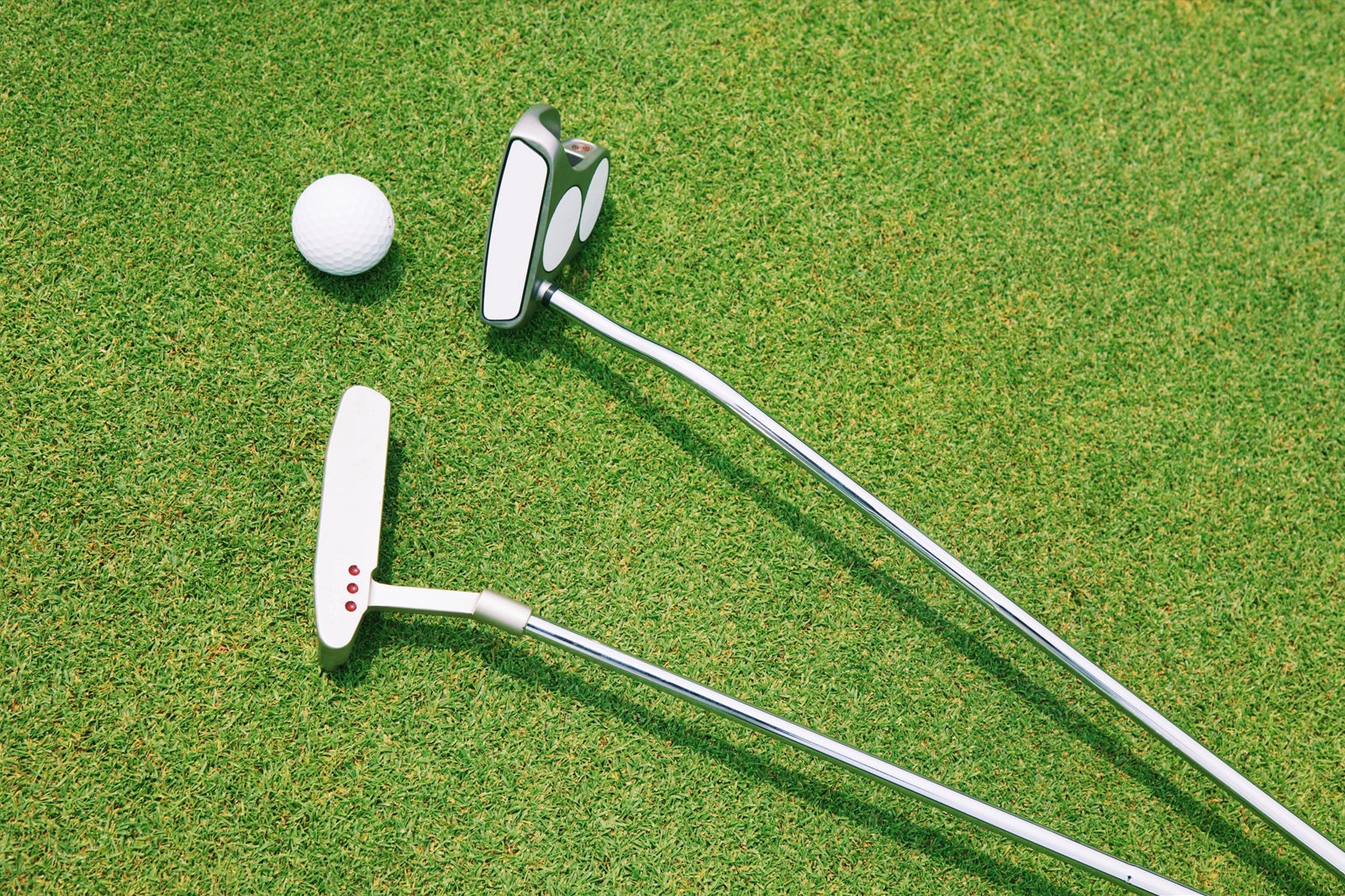 Phunaka Golf Course is a 9-hole floodlit golf course in central Phuket. Open day and night, the course is a Par 3 ranging from 100 to 190 yards. With a short and a medium Par 4 and a real Par 5, players will use every club in their bag.
The Driving Range features 56 bays to drive from and is 330 yards long, designed to simulate real golf course play that covers everything from short chip to the full drive. At the Phunaka Golf Academy, classes in both Thai and English are available with registered professionals.
Location: 61/17-19 Chaofa West Rd, Muang, Chalong, Phuket 83000, Thailand
Phone: +66 (0)95 257 8490
8
Katathong Golf Resort & Spa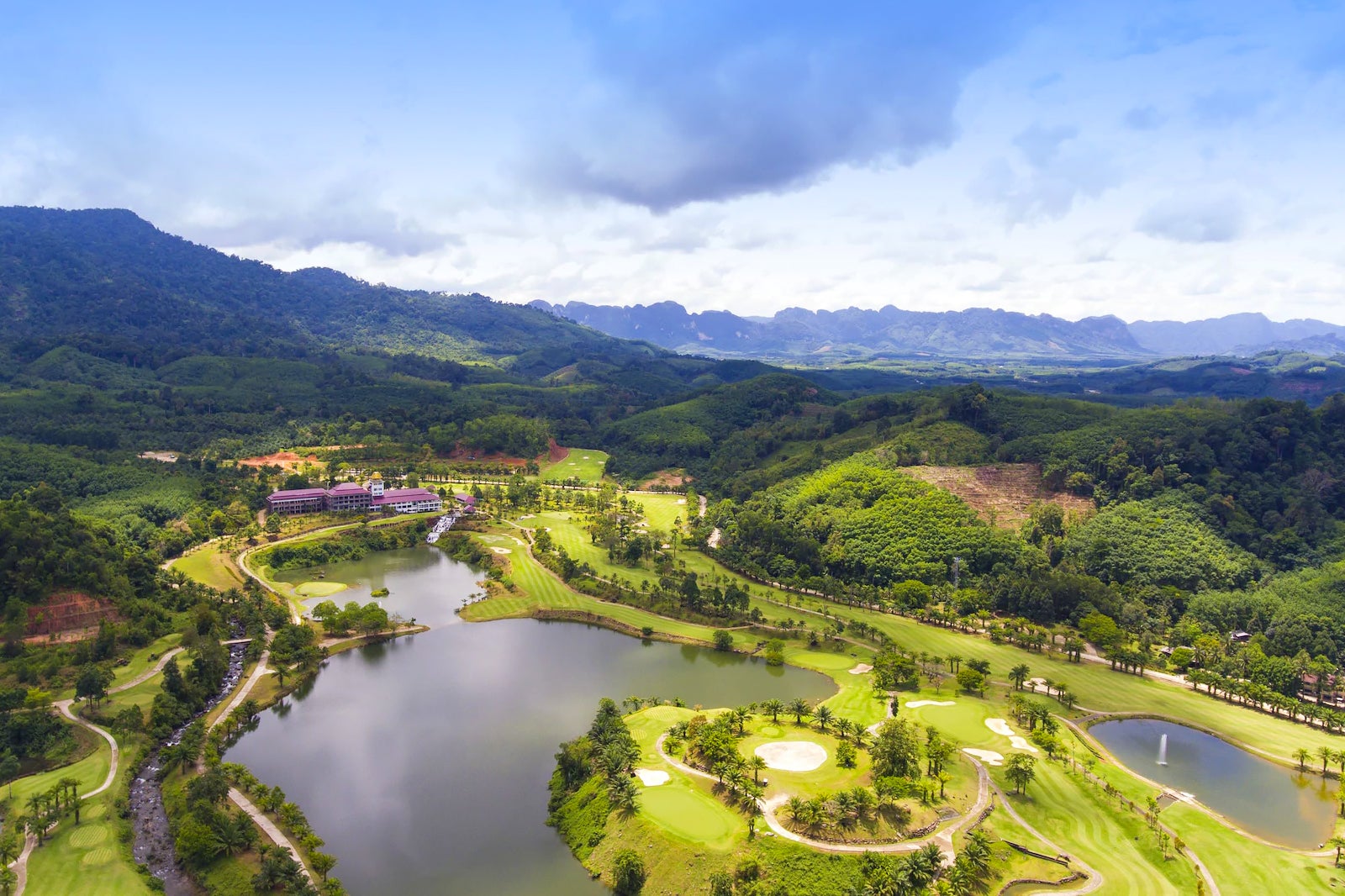 Katathong Golf Resort & Spa is located some 30 km east of Khao Lak in Phang Nga province. Established on a former tin mine, it's nestled between 3 misty mountains named Khao Nang Hong, Khao Tao, and Khao Katathong, the tallest of the 3 which gives the golf resort its name.
Katathong has a golf course as challenging as it is beautiful. The course is an 18-hole, par 72, on a length of 7,230 yards. Besides the golf course, you'll find here all the facilities necessary to spend a pleasant vacation in the stunning natural surroundings of Phang Nga Province.
Location: 51 Thung Kha Ngok, Muang, Phang Nga 82000, Thailand
Open: Daily from 6.30 am to 6 pm
Phone: +66 (0)76 592 999
9
Rajjaprabha Dam Golf Course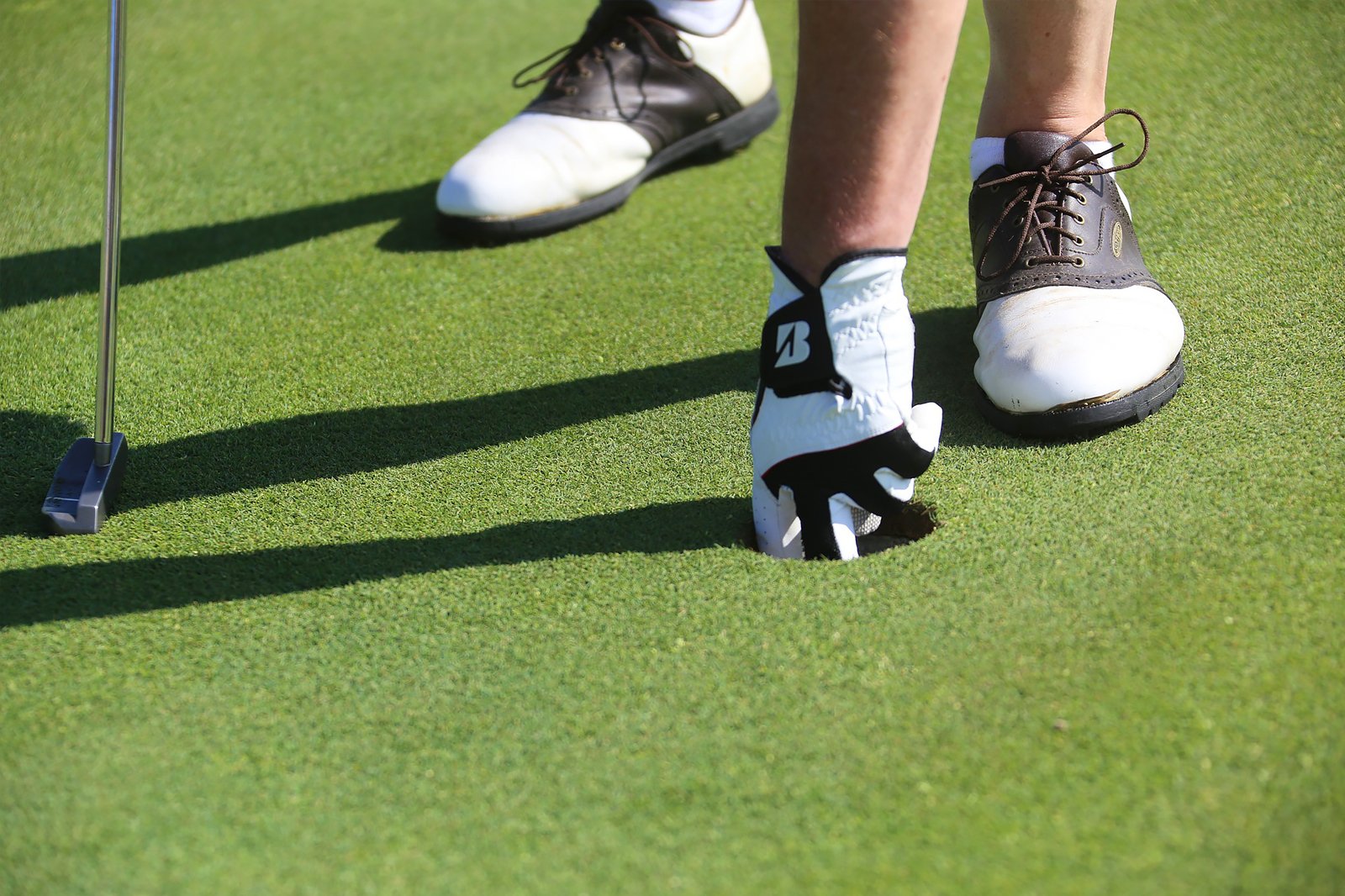 Rajjaprabha Dam Golf Course is one of Thailand's most scenic golf courses. Located in Khao Sok, just south of the Cheow Lan Lake formed by the Ratchaprapa Dam, it's surrounded by the oldest evergreen rainforest in the world.
Rajjaprabha (also spelt Ratchaprapa) is 18-hole par 72 course set on a 6,820 yards' length. The location of the golf course is rather far from most famous vacation destinations in southern Thailand. Phuket is 120 km away, Samui is 140 km away, and Khao Lak 70 km away. This hard-to-find location makes Rajjaprabha Dam Golf Course one of the best-kept secrets in Thailand.
Location: Baan Ta Khun, Khao Pang, Ban Ta Khun 46820, Thailand
Phone: +66 (0)86 810 3413
10
Tublamu Navy Golf Course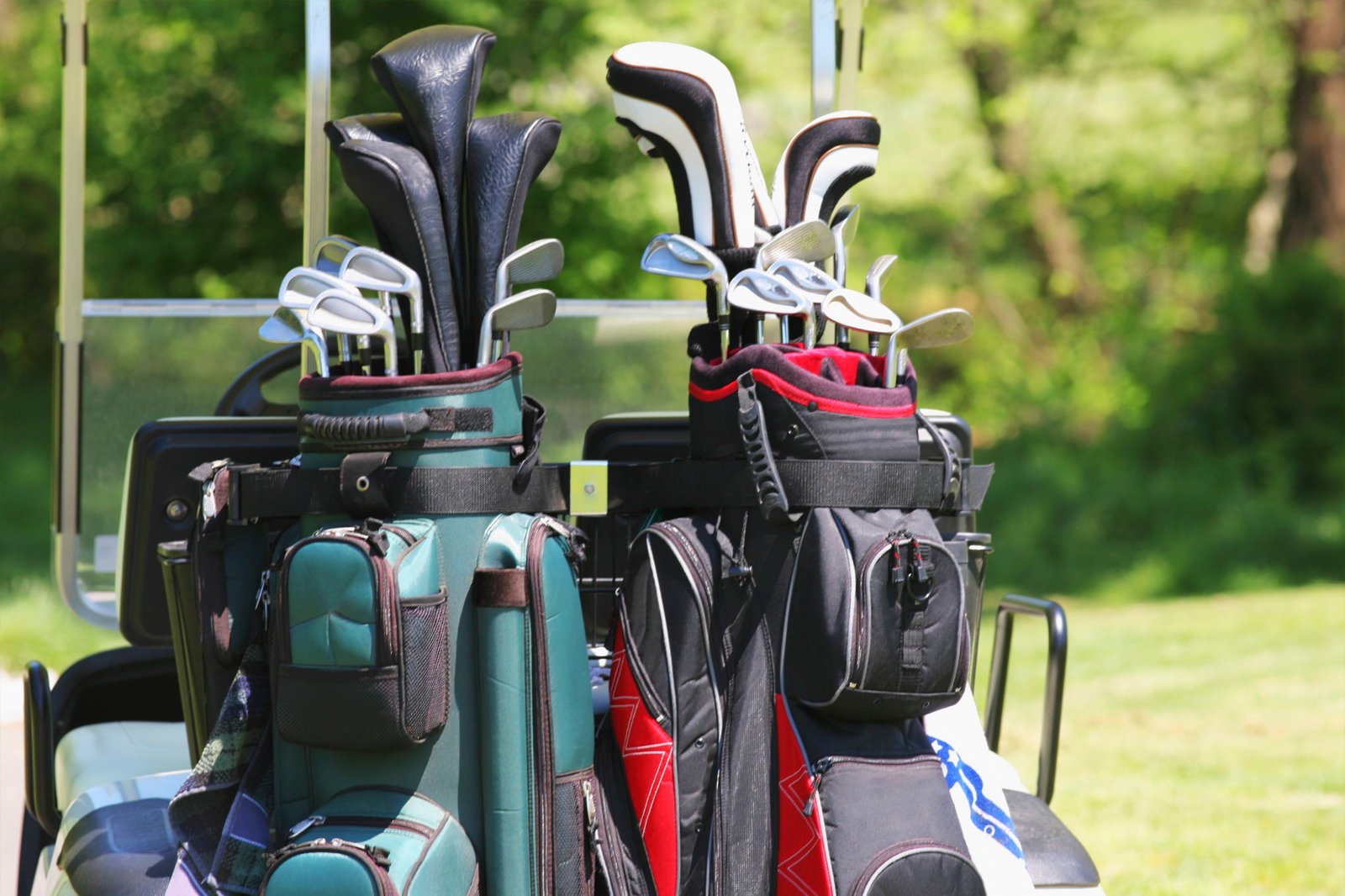 Established in 2002, Tublamu Navy Golf Course is located in Phang Nga Province. It's just north of Thai Muang, 90 minutes' drive from Phuket. Managed by the Thai Navy, it measures 6,825 yards and is a par-72 challenging 18-hole course.
Its location next to the beach makes it a very pleasant place to play. Tublamu Navy Golf Course features a comfortable clubhouse that hosts a pro shop selling a good selection of golf equipment and accessories, and a relaxing restaurant with a terrace that overlooks the sea.
Location: Lam Kaen, Thai Mueang, Phang Nga 82210, Thailand
Phone: +66 (0)76 595 292