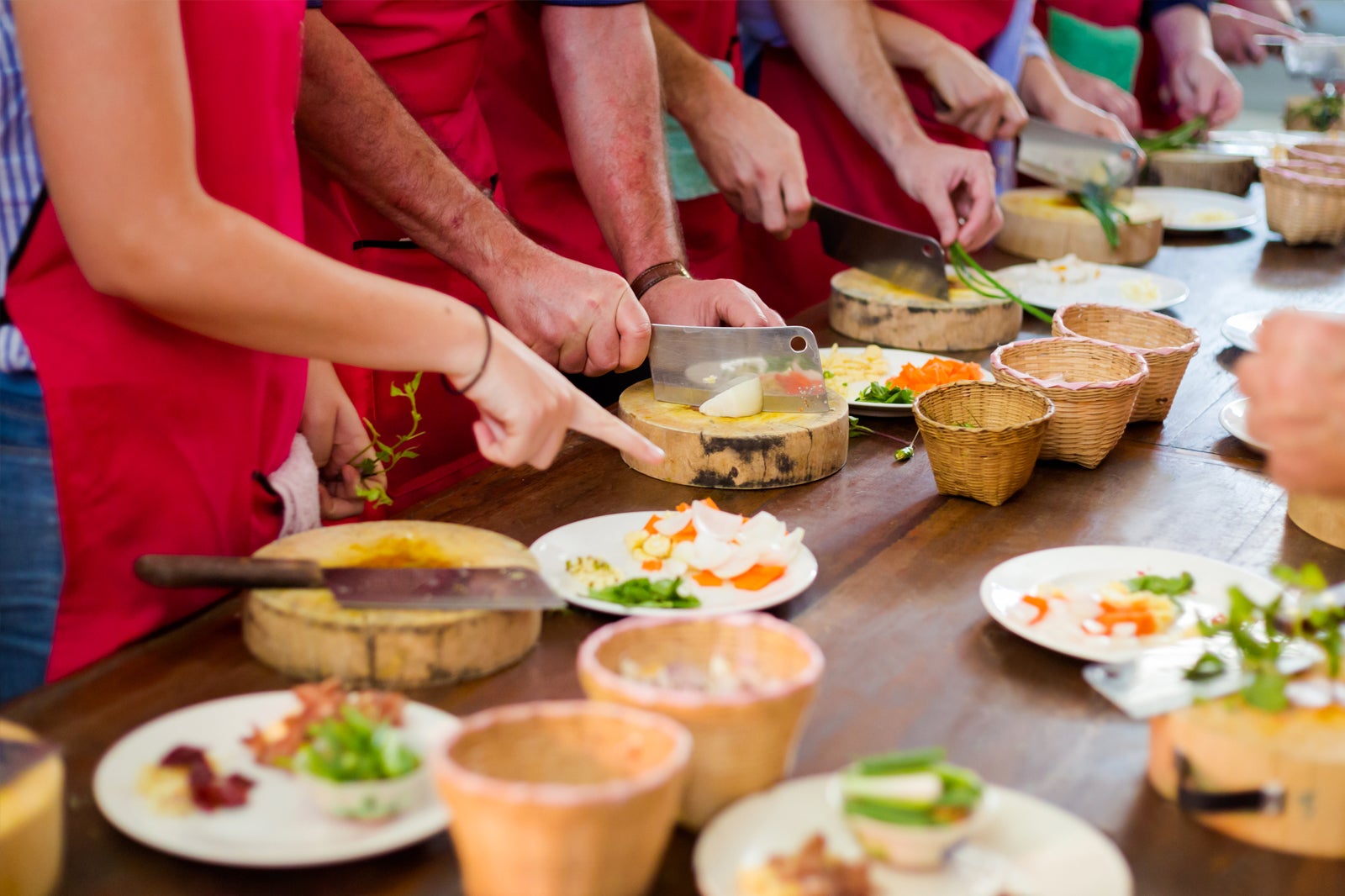 5 Thai Cooking Classes in Phuket
Where Can I Learn to Cook Thai Food in Phuket?
Thai cooking classes in Phuket give you the chance to satisfy both your hunger and your curiosity. Do you love the exotic flavors of Thai food? Want to learn the secrets of authentic Thai cooking? What better place than right here in Phuket? Courses range from simple introductions that give you a taste of the basics of Thai cooking all the way to intensive classes that can turn you into a master chef.
The knowledge of Thai cooking is a souvenir that'll last your entire life and enable you to re-live your Phuket vacation on the rainiest of days. Thai cooking courses are taught by highly experienced and well-regarded Thai chefs who can teach you about ingredients, techniques and the all-important balance of flavors. Cooking classes in Phuket are available all year round and can be enjoyed by the whole family.
Back to top