8 Best Things to Do in Nai Yang Beach
What is Nai Yang Beach Most Famous For?
Nai Yang is a casuarina-lined beach in the north of Phuket. This relatively quiet beach is excellent for kite surfing, but there are many things to see and do besides lounging on its sands. Experience the local culture by visiting its morning market and a Buddhist temple (daily aerobic sessions take place in the morning). Sirinat National Park, which encompasses Nai Yang, Nai Thon and Mai Khao beaches, is a must-visit if you want to spend time in nature.
What are the best things to do in Nai Yang Beach?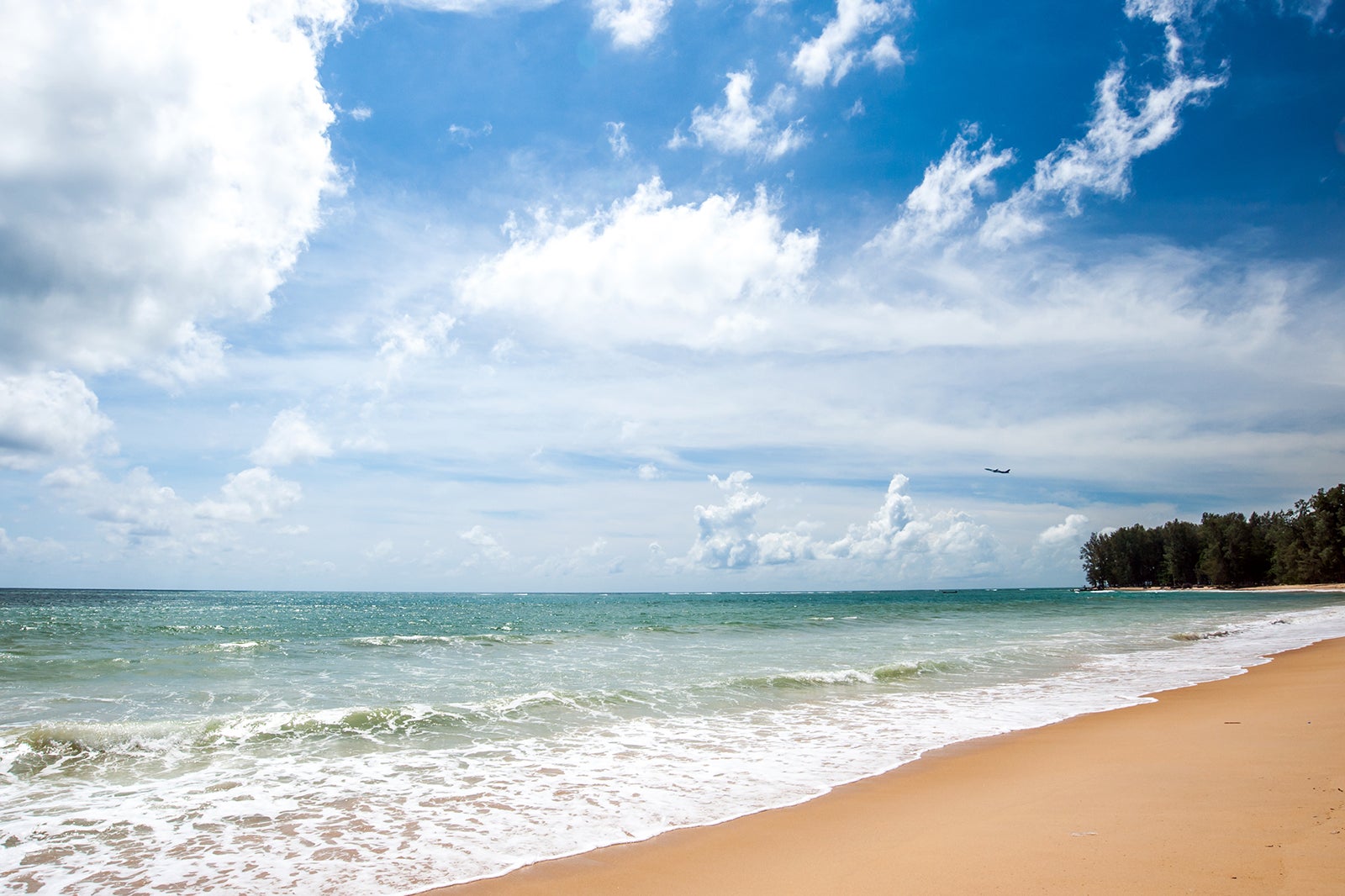 Nai Yang Beach is part of the Sirinat National Park in Phuket. There are a few salas (open-sided pavilions) to hide from the sun or rain on the beach. This northern area is a local favorite as the beach lacks the commercial feel of Patong or Karon. If you happen to drive through on a weekend, you'll see many families, groups of friends or couples having picnic parties in the large shady areas next to the beach. Many food vendors usually gather along the roadside to prepare all the classic Thai dishes, sweets, drinks and local fruits.
Read more
Location: Naiyang, Phuket 83110, Thailand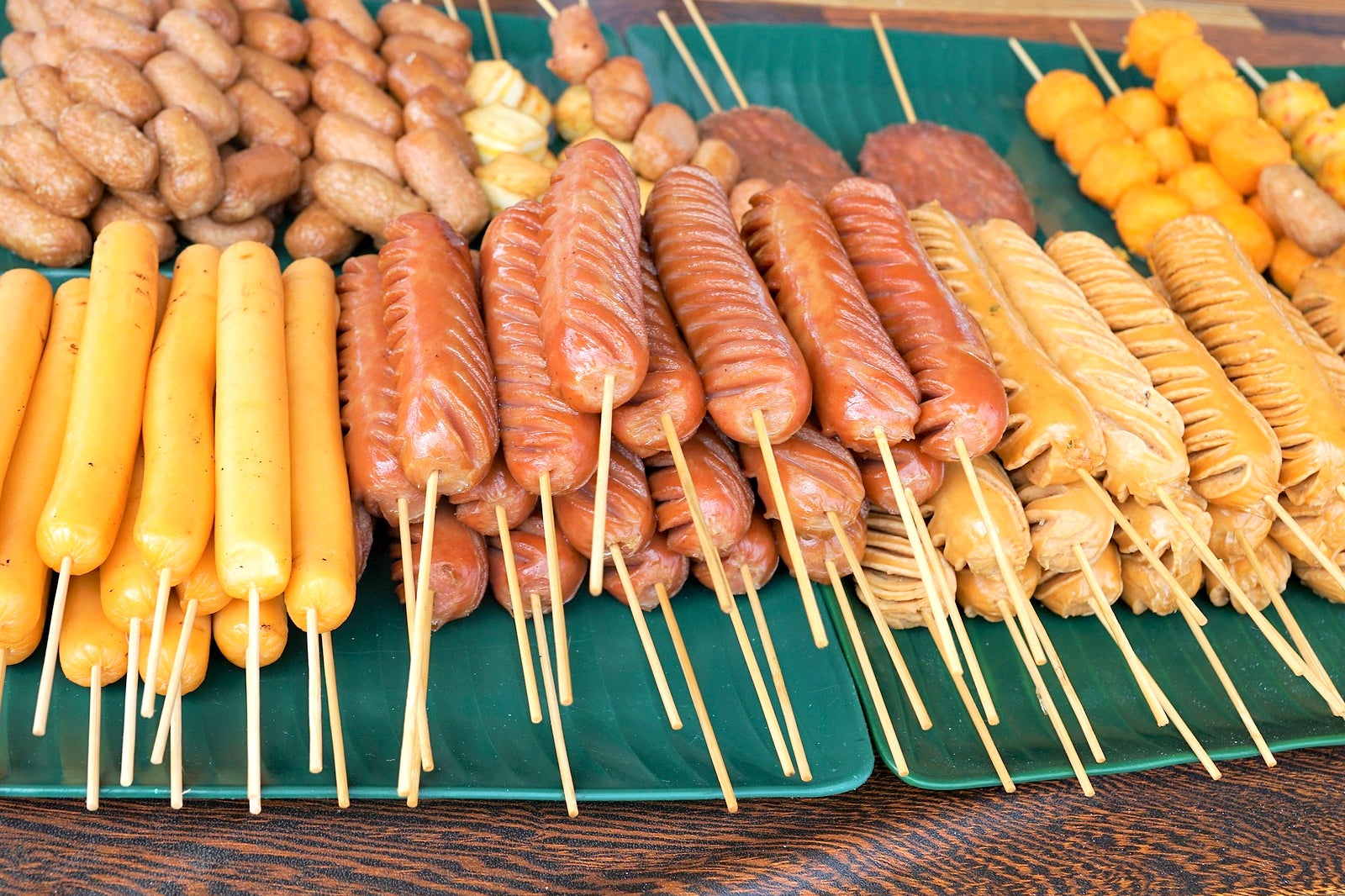 Nai Yang Market is a colorful community market that opens 3 days a week. Shopping at this open-air market can be a lot of fun and an eye-opening experience for travelers. There are lots of products on display, from tropical vegetables and fruits to clothes and handicrafts.
Location: 48 Thepkrasattri-Nai Yang Road, Sakhu, Thalang, Phuket 83110, Thailand
Open: Tuesday, Thursday and Saturday from 12 pm to 7 pm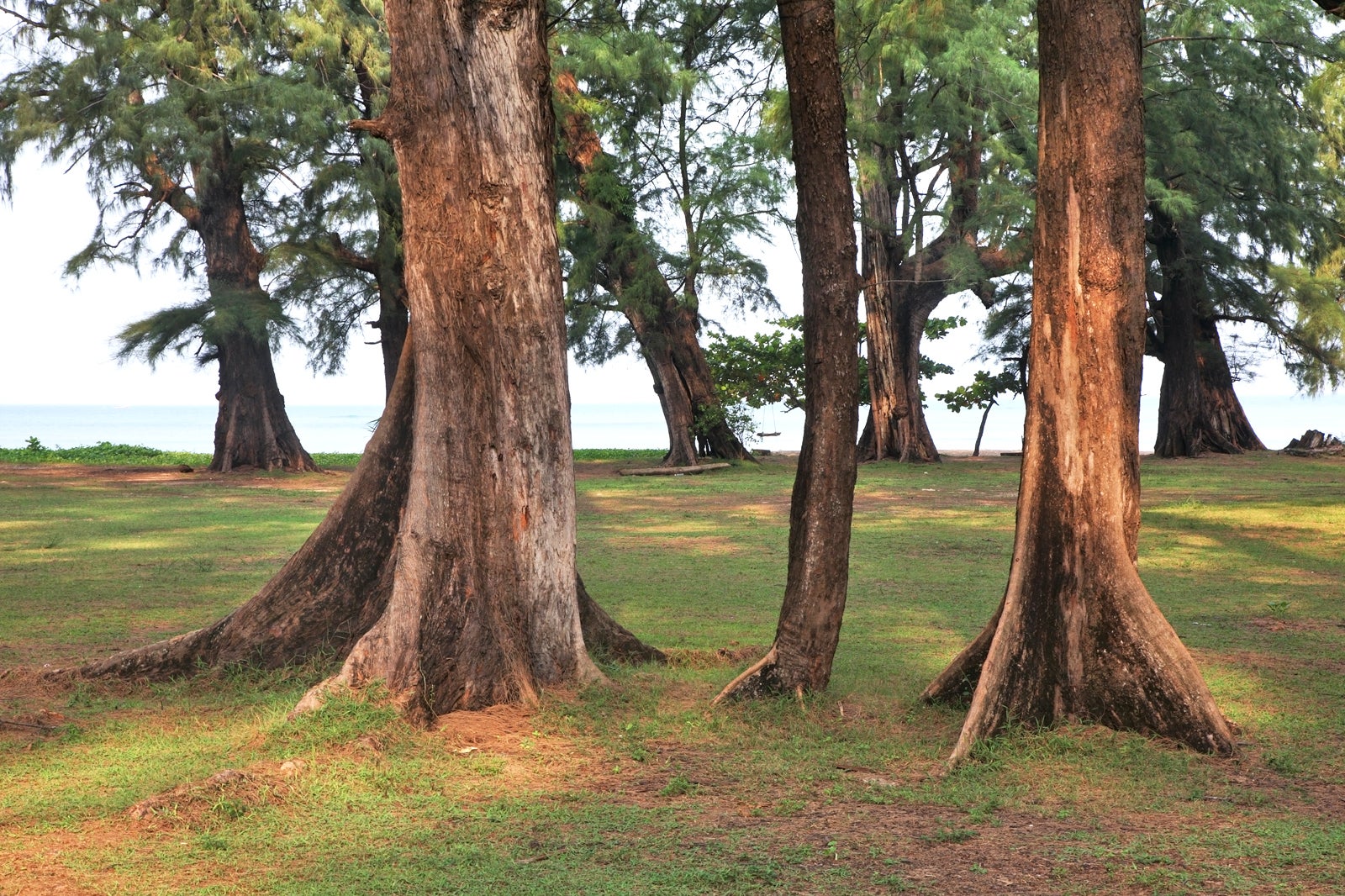 Sirinath – or Sirinat – National Park spans over 90 sq km, from west of Phuket International Airport to the island's northern tip. Nai Yang, Nai Thon and Mai Khao beaches are part of this protected area. The northern end of the park is a mangrove forest, with saltwater swamps supporting a unique ecosystem. There's an 800-meter wooden walkway, with signs pointing out the types of plants and animals living in the forest. Entrance to Sirinath National Park is near Sarasin Bridge, which connects Phuket to Phang Nga Province.
Location: 89/1 Moo 1 Sakhu, Thalang, Phuket 83140, Thailand
Couples
Families
Photo
Budget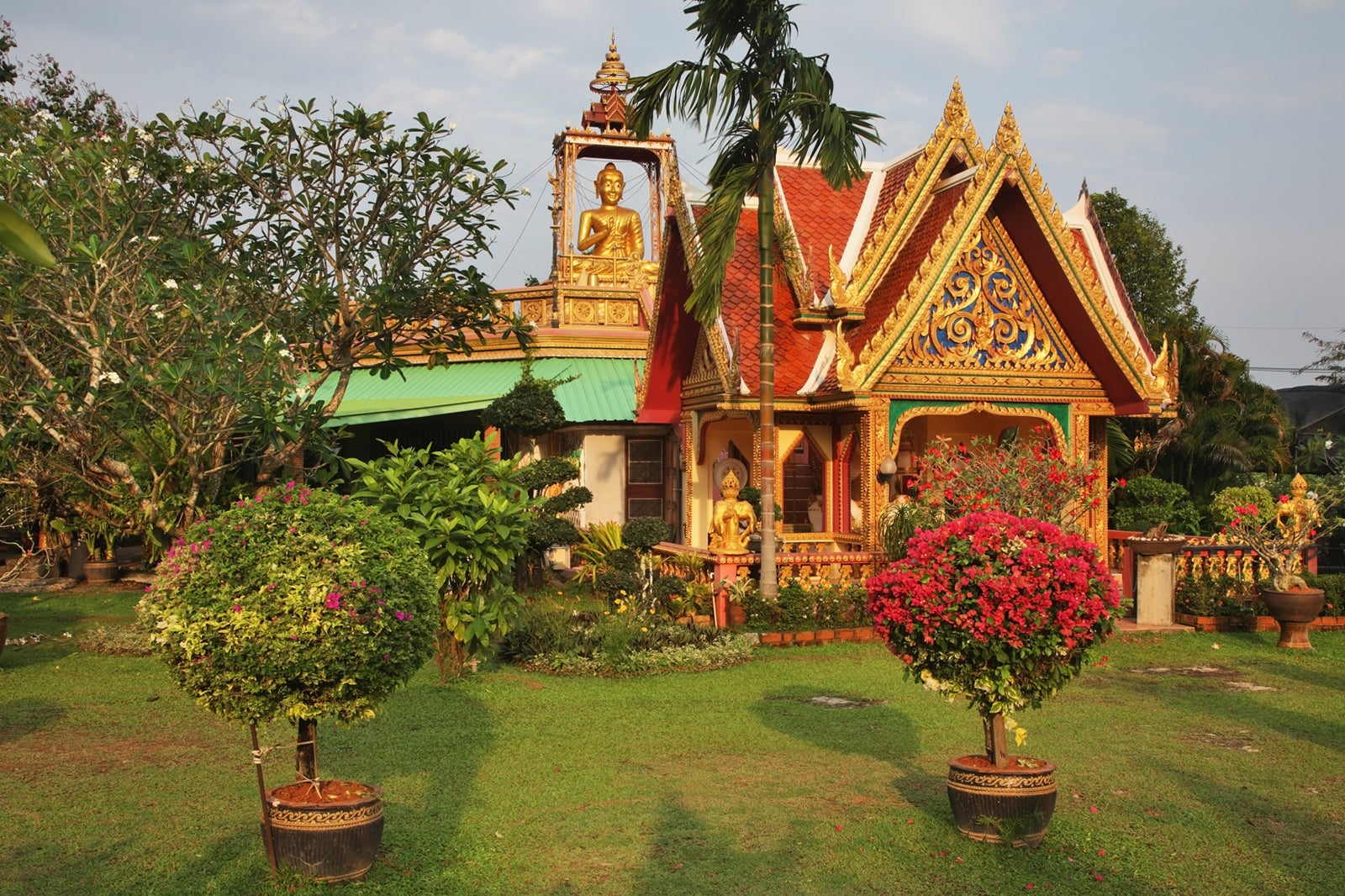 Wat Mongkol Wararam (Nai Yang Temple) is worth a visit for its interesting structures, which includes a wooden abbot's house dating back to 1954. It's also a community-driven temple, with aerobic sessions taking place during the dry season. Everyone can join in for free. Each session usually starts at 5pm – bring some drinking water as there aren't many shops close to the temple.
Location: 48 Thepkrasattri-Nai Yang Road, Sakhu, Thalang, Phuket 83110, Thailand
Open: Daily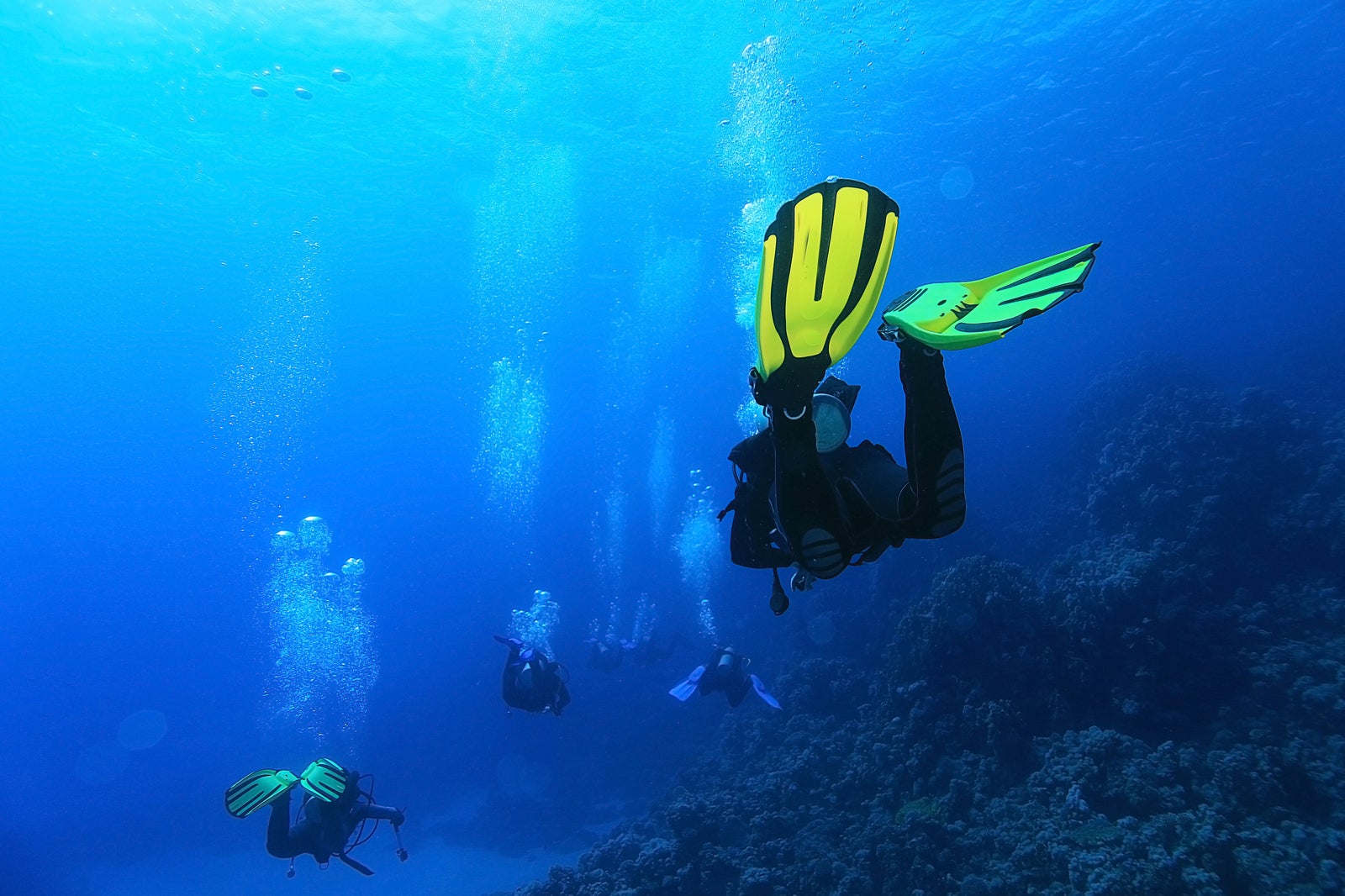 Aqua One Watersports Phuket
Aqua One Watersports Phuket offers half- and full-day diving trips, CMAS and PADI dive courses, as well as water scooters and accessories for rent. Its multilingual and experienced team are always looking for fun, but safety is their first priority. You can find the center on Nai Yang Beach, just 10 minutes away from Phuket International Airport.
Location: 100/20 Moo 5, Nai Yang Beach, Thalang, Phuket 83110, Thailand
Open: Sunday–Friday from 8 am to 8 pm, Saturday from 9 am to 8 pm
Phone: +66 (0)64 696 7240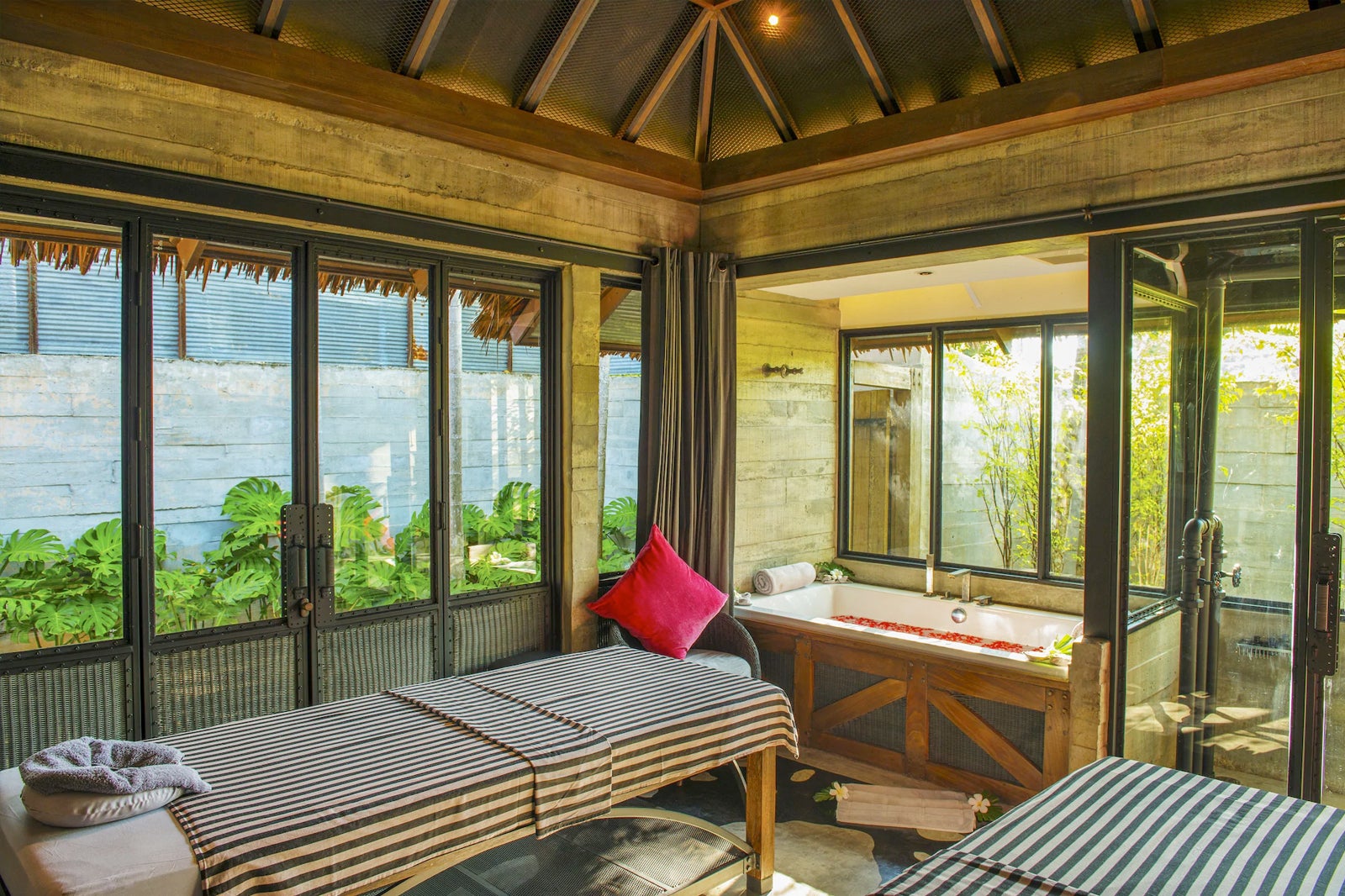 Coqoon Spa at The Slate Phuket has a cutting-edge treehouse design, with 8 luxurious treatment rooms surrounded by rainforest and tropical garden. It has a full-service spa menu that ranges from traditional Thai massages, facials, hand and foot treatments to body scrubs and wraps using Anne Sémonin products.
Location: The Slate Phuket, 116, Moo 1, Sakhu, Thalang, Phuket 83110, Thailand
Open: Daily from 8 am to 8 pm
Phone: +66 (0)76 327 006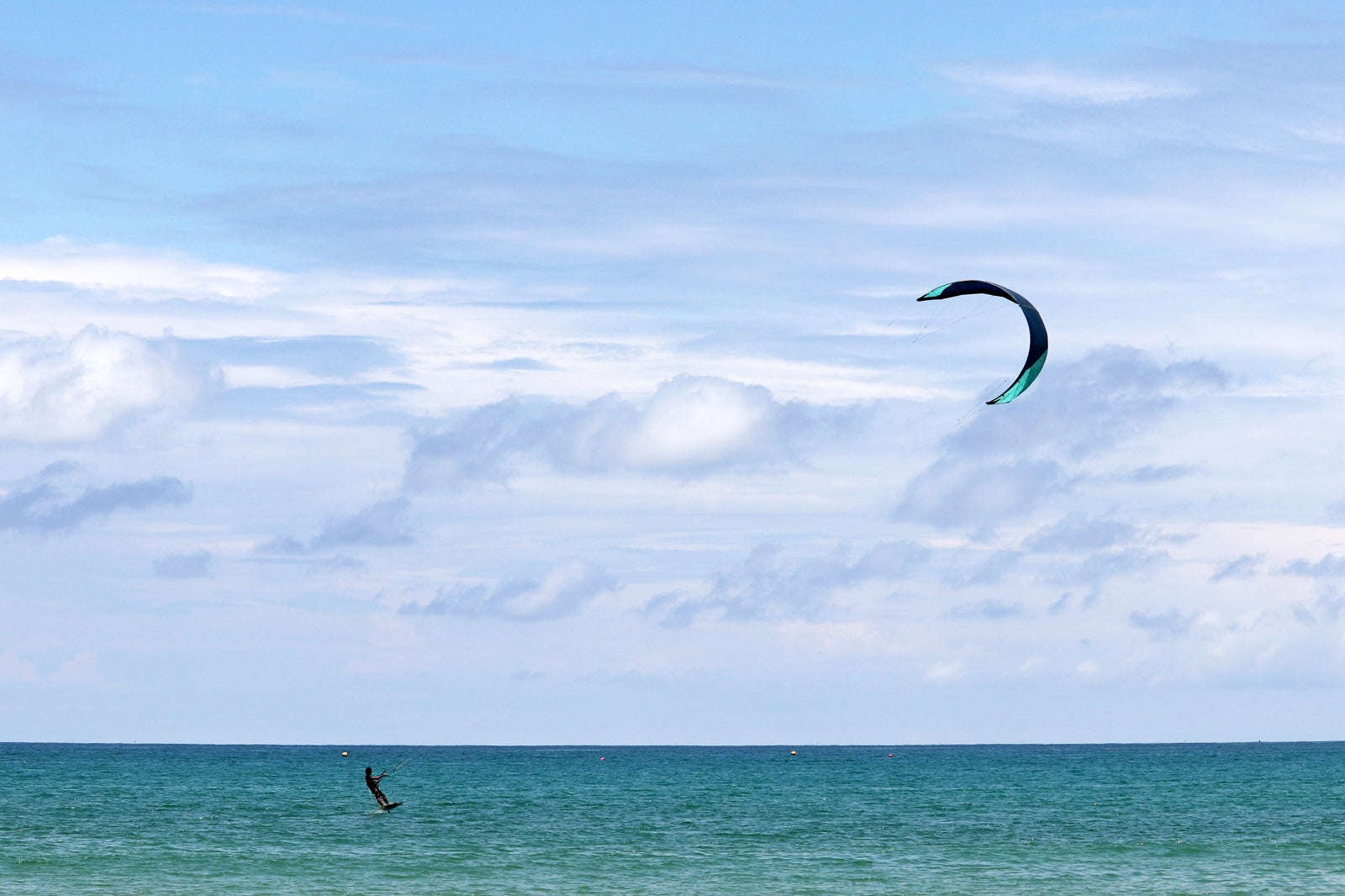 Kiteboarding or kitesurfing is a form of wakeboarding where you're pulled by a large kite instead of a boat. Kiteboarding Asia is the leading company for kiteboarding lessons and retailers of kitesurfing equipment in the region. It operates every day from May to October on Nai Yang Beach. Their school is located in the Nai Yang Beach Resort, offering lessons for beginners with full insurance.
Location: Nai Yang Beach Resort, 65/23-24, Nai Yang Beach Road, Sakhu, Thalang, Phuket 83110, Thailand
Open: May–October: daily
Phone: +66 (0)81 591 4594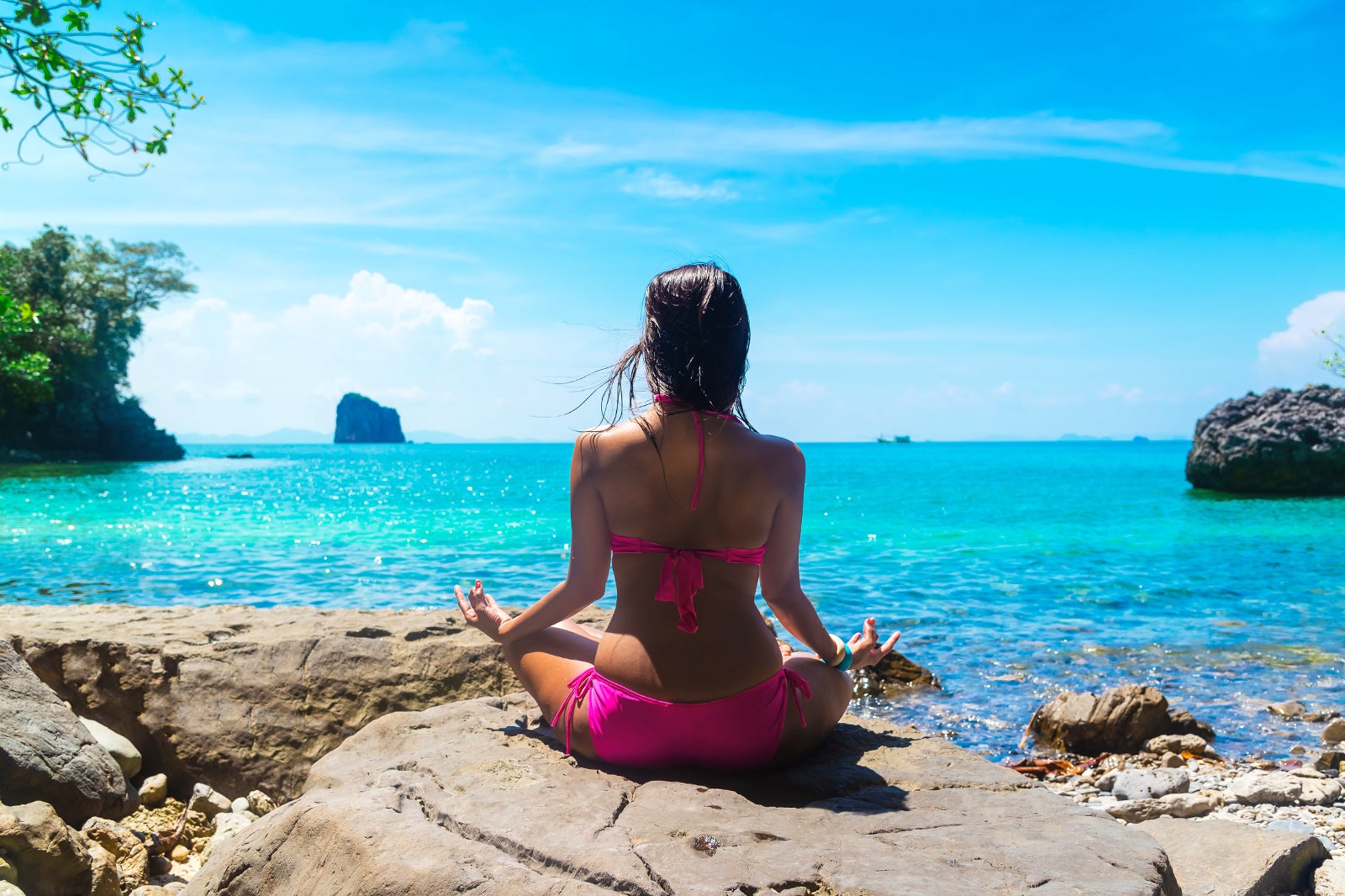 Many resorts in Nai Yang offer complimentary yoga classes for guests, but if drop-ins are welcomed for a small fee. Private sessions typically start from 1,800 baht, while group classes start from around 500 baht. One of Nai Yang's most popular yoga studios is Baan Yoga Phuket, around 5 minutes from Naiyang Beach and Sirinath National Park. It offers twice-daily Hatha yoga classes from Tuesdays to Fridays, and morning sessions on weekends.
Location: Garden Cottage Resort, 53/1 Moo 1, Sakhu, Thalang, Phuket 83110, Thailand
Open: Tuesday–Friday from 9 am to 5 pm and from 5.45 pm to 7 pm, Saturday–Sunday from 9 am to 5 pm
Phone: +66 (0)92 380 9200