3 Best Places to Go Shopping in Maenam
Where to Shop in Maenam and What to Buy?
The best places to go shopping in Maenam are quite laidback compared to many Koh Samui neighbourhoods. The 5-km-long beach is great for those looking for a peaceful tropical vacation. Shopping-wise, Maenam does not play in the same league as Chaweng, the prime retail destination in Koh Samui.
You can find a good range of shopping options at the weekly Maenam Walking Street, an outdoor market that occupies 2 main roads leading to the pier. There are also several shops dedicated to handcrafted souvenirs, eco-friendly furnishings, and finely crafted jewelry.
What are the best places to shop in Maenam?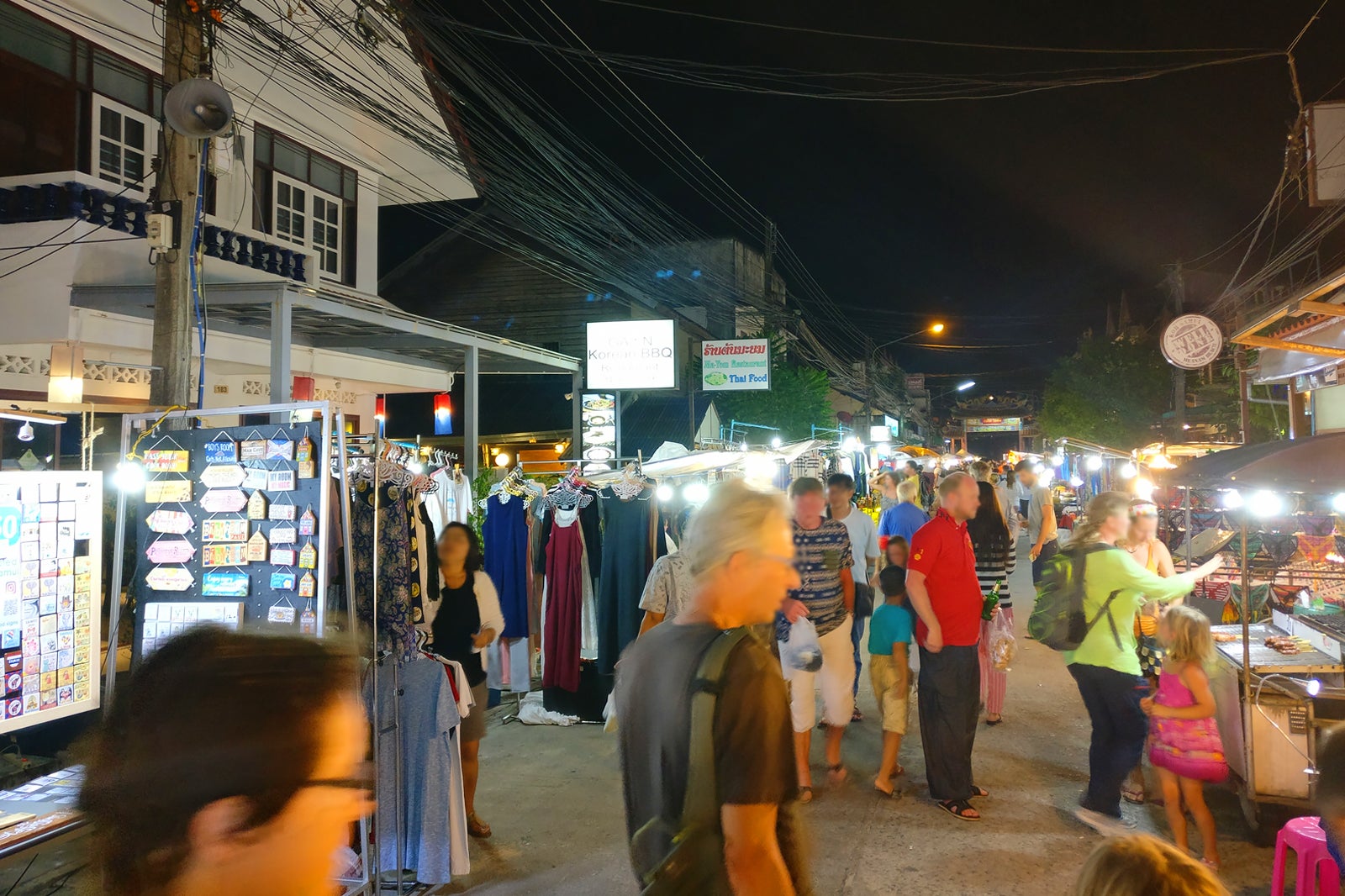 The Maenam Walking Street is a popular weekly event held on 2 streets leading to the beach in the central part of Maenam. Every Thursday from 5 pm, these streets are lined with stalls selling an eclectic choice of items.
You can find clothing, accessories and handcrafted souvenirs, as well as street food and beverages. There are even a couple of stalls selling excellent cocktails. This lively, fair-like market offers a great opportunity to mingle with locals in a friendly and light-hearted atmosphere.
Read more
Location: Maenam, Koh Samui, Surat Thani 84330, Thailand
Open: Thursday from 5 pm to 10 pm
photo by Elmschrat (CC BY-SA 4.0) modified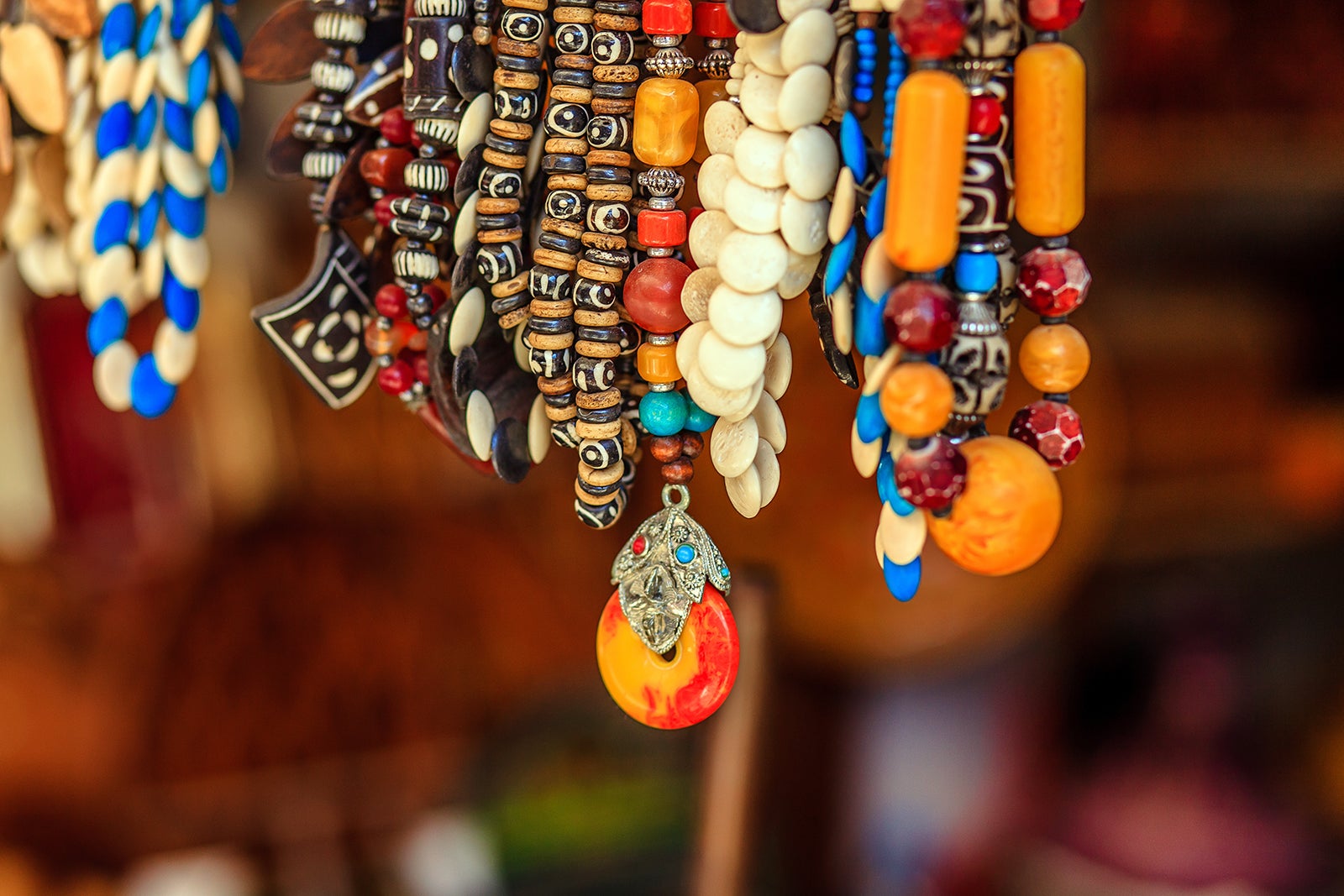 Samui Coconut Bead Shop is a charming Thai boutique in Koh Samui, toward the entrance of Maenam Center. This well-stocked store offers an extensive range of decorative items and accessories, including necklaces, belts, and broaches.
All items are handcrafted with semi-precious stones, colored glass, leather, and seashells. Samui Coconut Bead Shop also provides custom-made jewelry and goods in bulk.
Location: Back2Nature, 204/1, Baan Maenam, Koh Samui, Surat Thani 84330, Thailand
Open: Daily from 9 am to 9 pm
Phone: +66 (0)77 427 476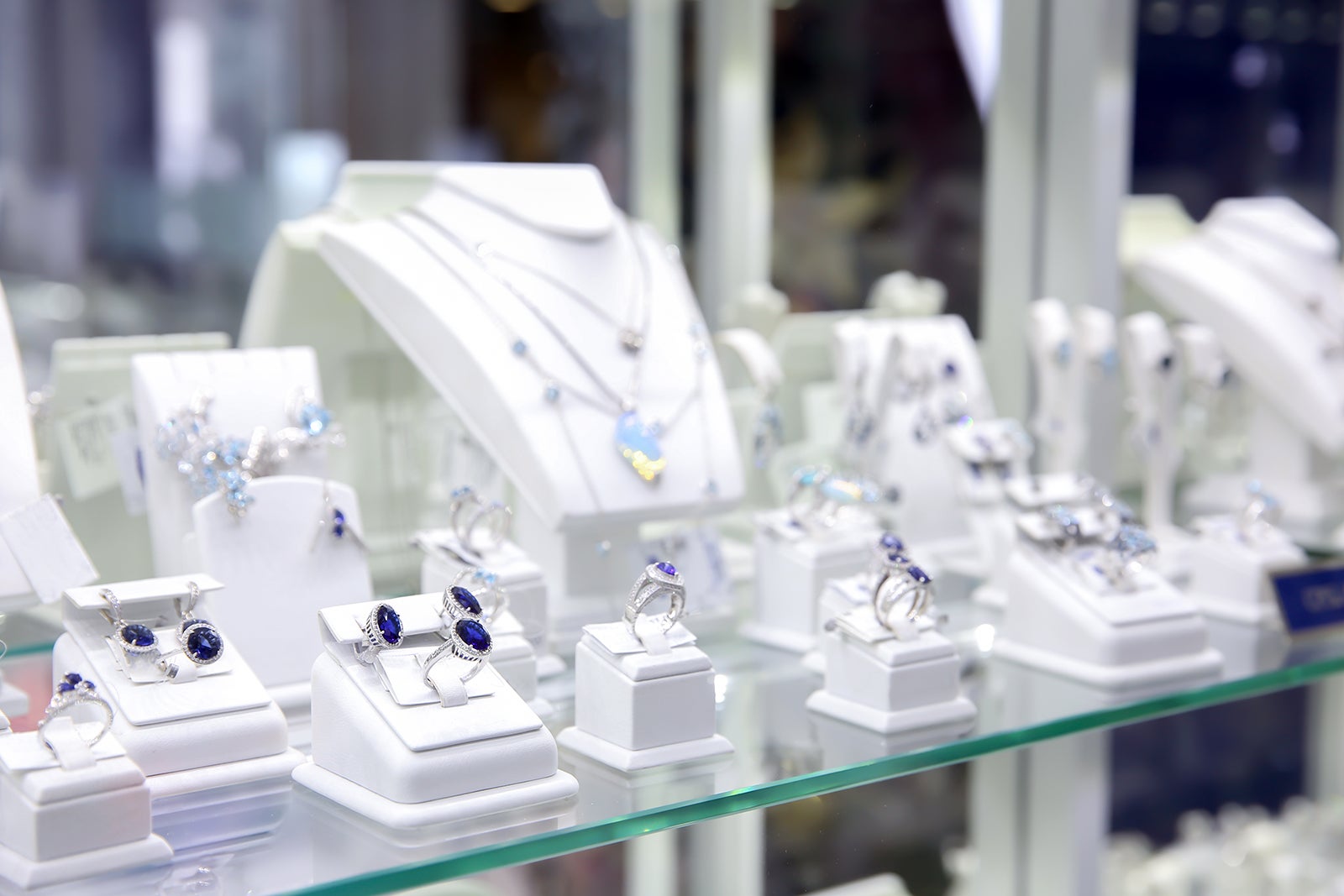 Samui Lapidary is a long-established Samui jewelry supplier located on Samui Ring Road, at the western end of Maenam. Owned and run by Khun Lek, this rather large and chic store is the prime venue in Samui Island regarding finely crafted jewelry.
All styles of necklaces, earrings, bracelets and rings are available at Samui Lapidary. The genuineness and quality of metals (gold, white gold) and stones (semi-precious and precious) are indubitable. You can find jewelry made with blue or sapphire, black diamond, red ruby, oyster pearls, topaz, and amethyst. The stones come from various countries, including Thailand, Myanmar, Tahiti, South Africa, Tanzania, and Sri Lanka.
Location: 9/1 Moo 4, Maenam, Koh Samui, Surat Thani 84330, Thailand
Open: Daily from 10 am to 6 pm
Phone: +66 (0)77 247 845
Back to top