7 Best Places to Go Shopping Around Khao San Road
Where to Shop and What to Buy in Khao San Road
Khao San Road is the center of the backpackers' universe in Bangkok and is bursting with fun, tacky and useful things to blow your baht on. Its ubiquitous travel shops can arrange your outward journey, whether it be flights, trains or bus tickets. The many tailors can whip you up a sharp suit ready for when you arrive back from the islands.
A must for the beach is a gripping read, and fortunately several of the city's best secondhand bookshops are on Khao San Road. Modern essentials aren't neglected either: internet cafes, chemists, convenience stores, banks and monetary exchanges abound. Here's a selection of shops, unique shopping experiences and what you can buy in and around Khao San Road.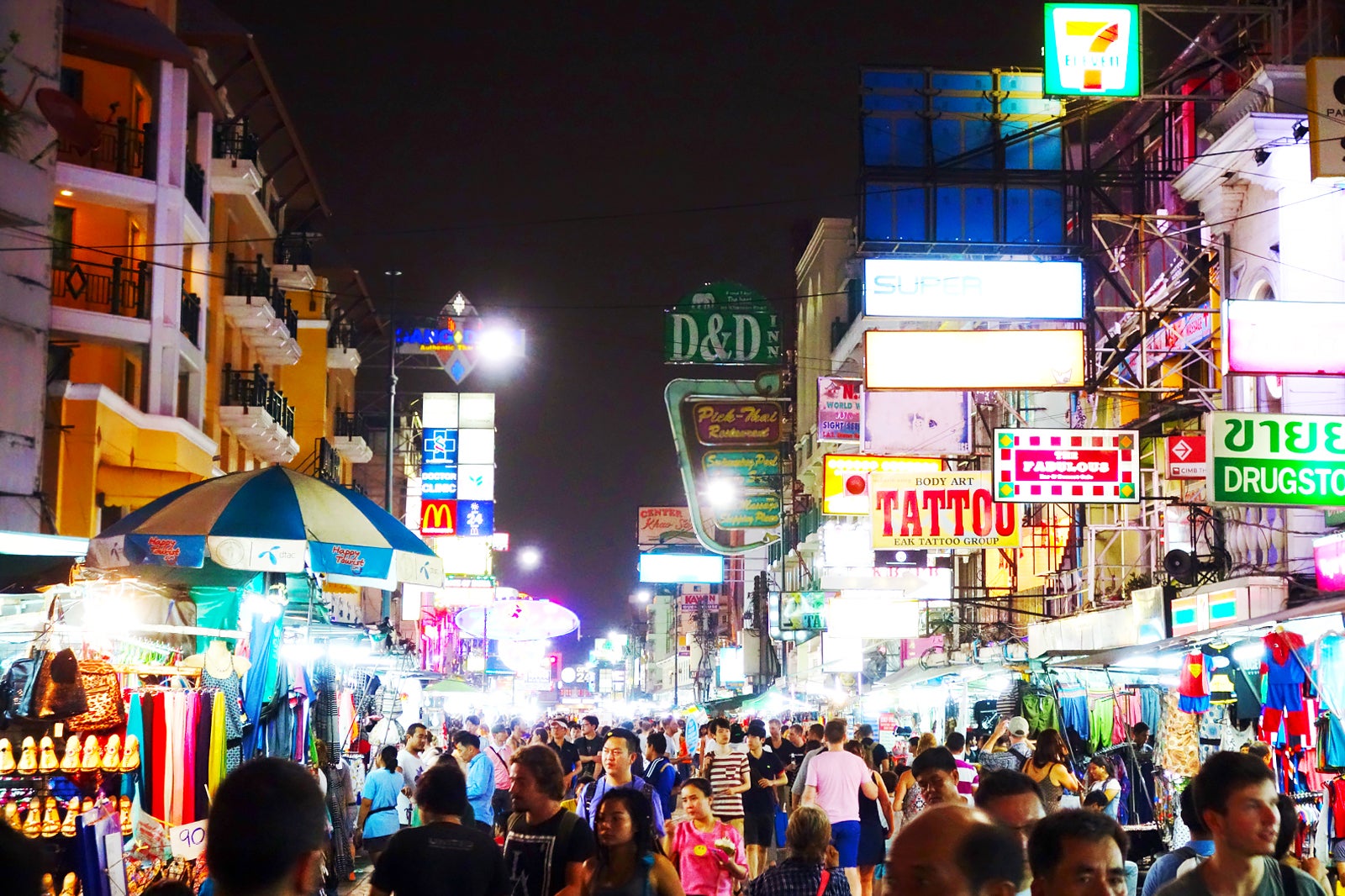 Khao San Road night shopping
When is the best time to embark on a Khao San shopping spree? Well, unless you want to end up cranky and dripping in sweat, we say in the evening. Not only is it cooler, but the range of things on sale here also becomes even more intriguing (except on Mondays).
From dusk onwards, creative Thais come and display their handmade wares, usually funky hair accessories, exotic blouses, one-off T-shirts and vintage clothing.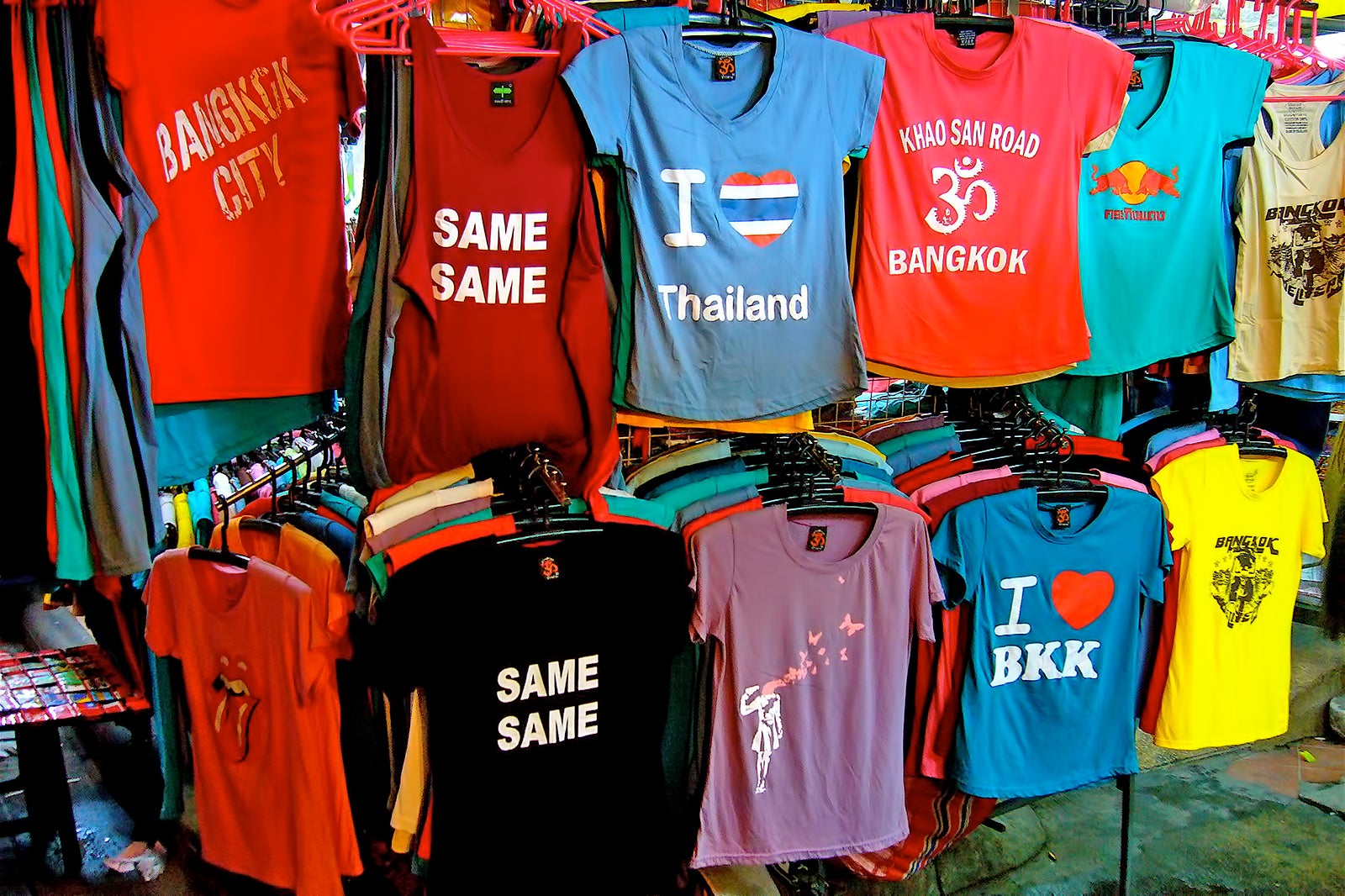 All sorts of counterfeit clobber
The market stalls in Khao San Road are both eclectic and exciting. It only takes a few minutes of tricky maneuvering the narrow, obstacle-strewn sidewalks to realize that every last inch of space is dedicated to small commerce. Tightly packed stalls line the walkways on either side and sell pretty much anything that can fit inside a backpack: knock-off T-shirts, sandals, shorts, sunglasses, bikinis, jewelry, textiles, pirate music CDs and DVDs, as well as old Thai movie posters. As always, when buying at markets in Bangkok, remember to bargain reasonably.
photo by Brandon Fick (CC BY 2.0) modified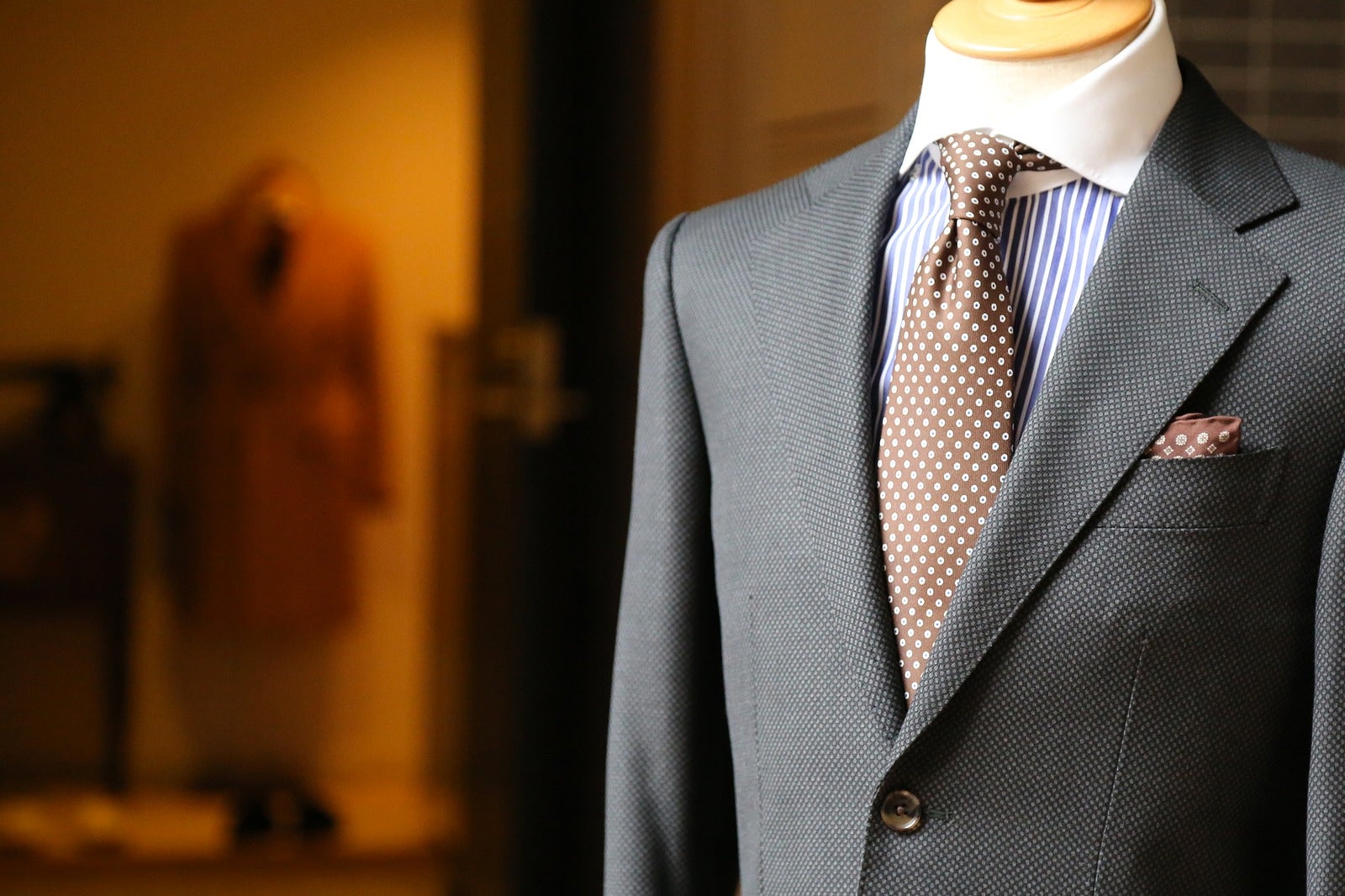 Amit Fashion & Tailoring makes excellent custom clothes at reasonable prices, and without compromising quality. They'll even keep your measurements for up to 5 years, not to mention accept mail orders from around the world. With over 20 years of experience, Amit Fashion guarantees the customers satisfaction and quality of its work.
Location: 67 Khaosan Rd, Talat Yot, Phra Nakhon, Bangkok 10200, Thailand
Open: Daily from 10am to 10pm
Phone: +66 (0)2 282 5030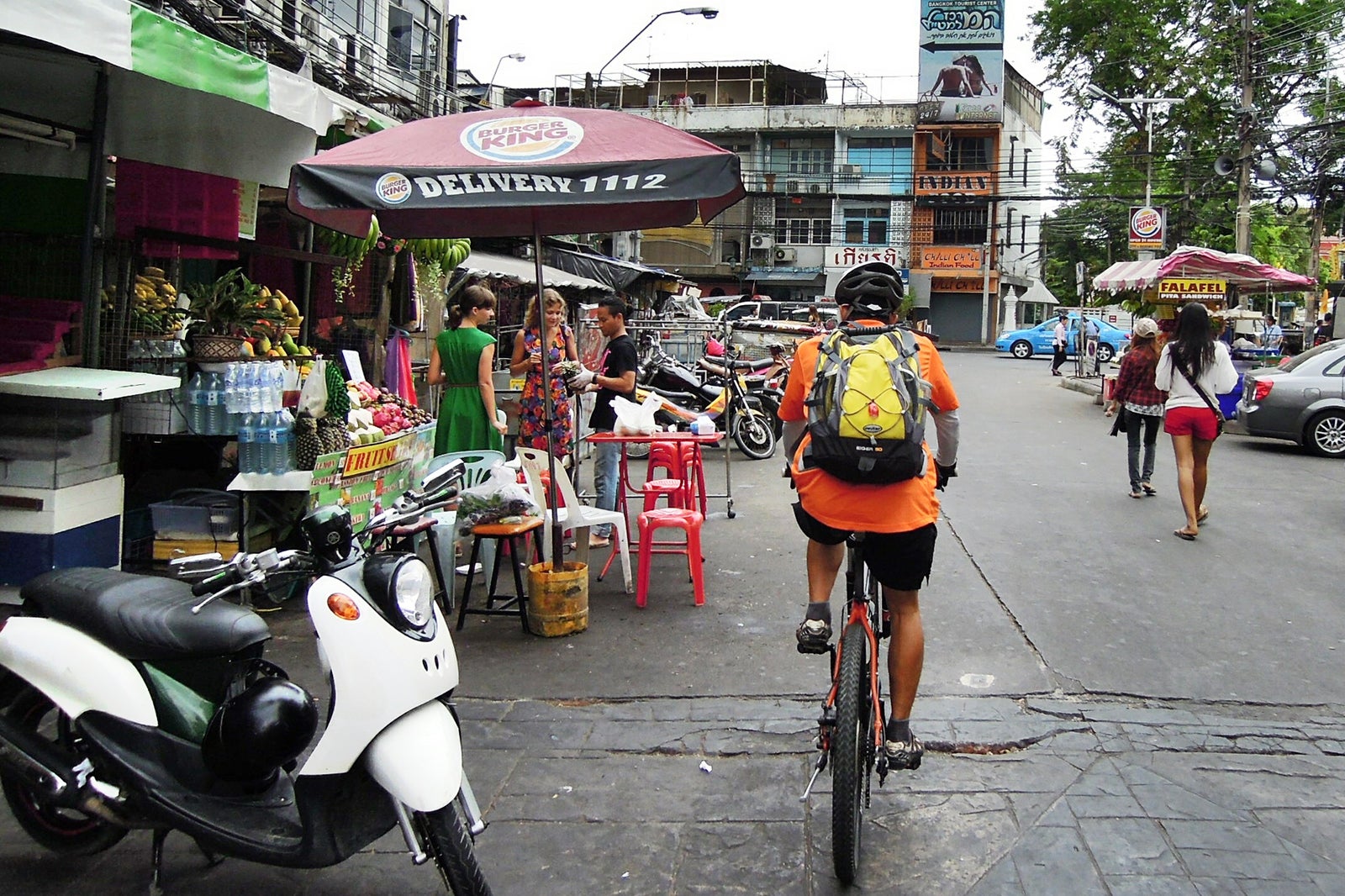 Open since the 1980s, Banglamphu Market is favored by locals for its bargains. The market is a good place to find inexpensive Thai products of almost everything, from jeans, T-shirts to branded sneakers. There are also several secondhand book stores and internet cafés located in and around Banglamphu Market.
Location: 61 Chakrabongse Rd, Chana Songkhram, Phra Nakhon, Bangkok 10200, Thailand
Open: Daily from 10am to 10pm
photo by David McKelvey (CC BY 2.0) modified
James Fashion International
Khao San has several shops offering good deals for tailor-made clothes. But if you want your suit and dresses done by one of the world's best tailors then head to James Fashion International This 4-storey shop carries over 3,000 choices of quality fabrics and textiles including English flannels and worsteds, Scottish tweeds, fine cashmere, French gabardines, silk mohair from Italy and colorful Thai silk. James International Fashion is located on Sukhothai Road in the Old City.
Location: 439/1 Sukhothai Road, Suanchitlada, Dusit, Bangkok 10300, Thailand
Open: Daily from 9am to 8pm
Phone: +66 (0)2 668 2993
Established in 1981, Rainbow Silver specializes in sterling silver jewelry and trinkets. Aside from its numerous designs of silver jewelry merchandise, the store also take custom orders and produce made-to-order jewelry. Worldwide delivery or export service is provided.
Location: 269 Khaosan Rd, Talat Yot, Phra Nakhon, Bangkok 10200, Thailand
Open: Monday–Saturday from 10.30am to 8.30pm (closed on Sundays)
Phone: +66 (0)2 629 0414
Tea Ki Tae Kon stocks gorgeous textiles from main silk-producing areas in northern Thailand. There's also a selection of interesting postcards and quality souvenirs that are not widely available elsewhere, which are sold at reasonable prices.
Location: 138 Phra Sumen Rd, Chana Songkhram, Phra Nakhon, Bangkok 10200, Thailand
Open: Daily from 10am to 5pm