15 Best Things To Do in Kata Beach
What is Kata Beach Most Famous For?
Some of the best things to do in Kata Beach simply involve its beautiful 1.5km-long beach and the Andaman Sea. Shaded by pandanus and tropical almond trees, the beach is among the prettiest parts of Phuket. You can enjoy surfing, stand-up paddleboarding, diving, snorkeling and swimming.
There's also plenty to see and do on land, with fantastic viewpoints and popular sporting facilities. This laidback part of Phuket is definitely a place for active travelers and families. Check out our list of things to do in Kata Beach below and you'll see why it's among our favorite beaches on the island.
What are the best things to do in Kata Beach?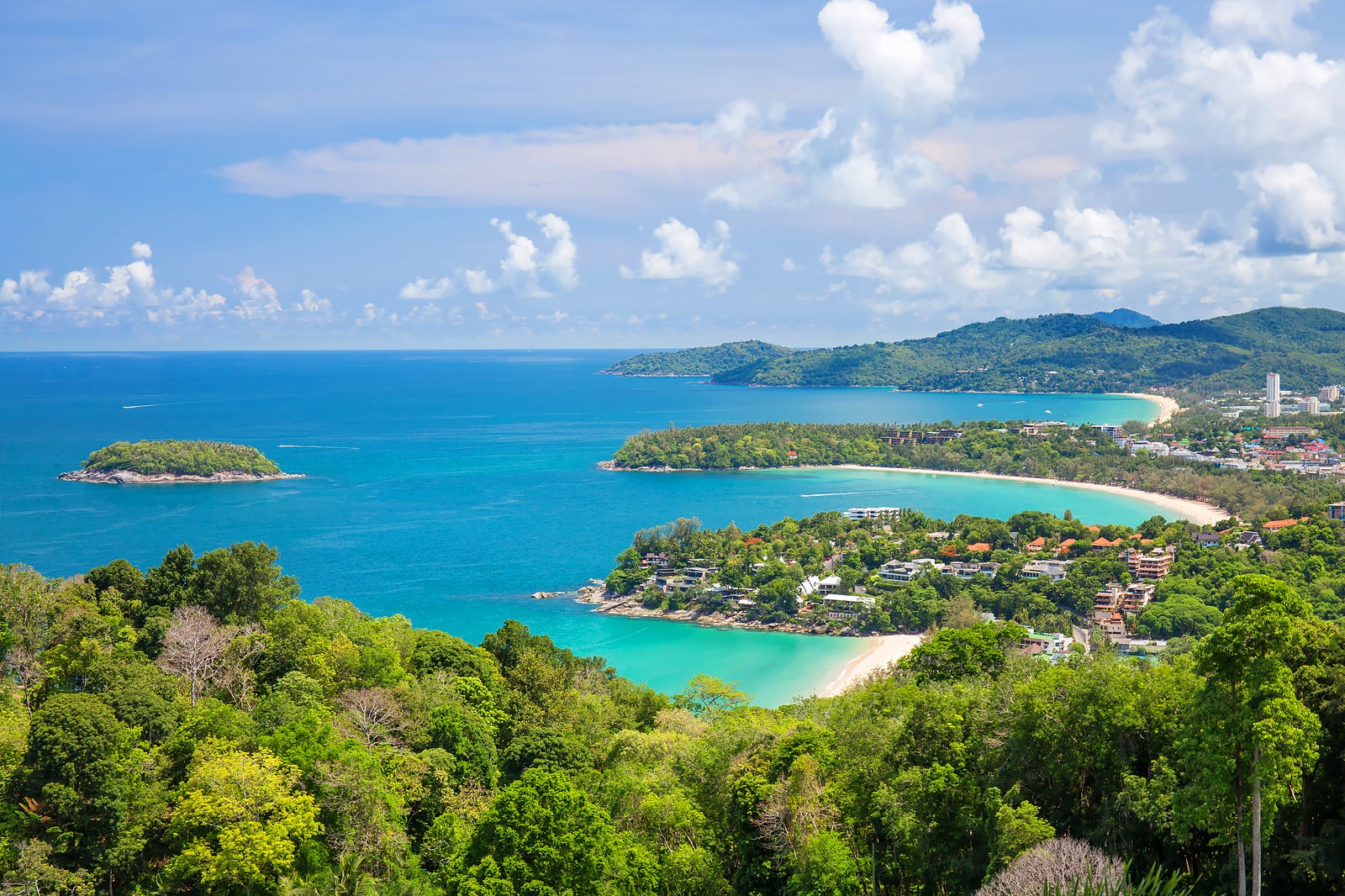 Karon Viewpoint is one of the most popular viewpoints in Phuket. It's possible to take in views of Kata Noi, Kata Yai and Karon beaches from the lookout. Located between Nai Harn and Kata Noi beaches, the spot is busy most days of the year as a staple of many tour itineraries.
There's plenty of parking space at Karon Viewpoint. When the area does get a little crowded, people usually park on the roadside. You'll find drinks and snacks stands, along with a large gazebo (with seats) providing ample shade.
Read more
Location: 4233 Karon, Muang, Phuket 83100, Thailand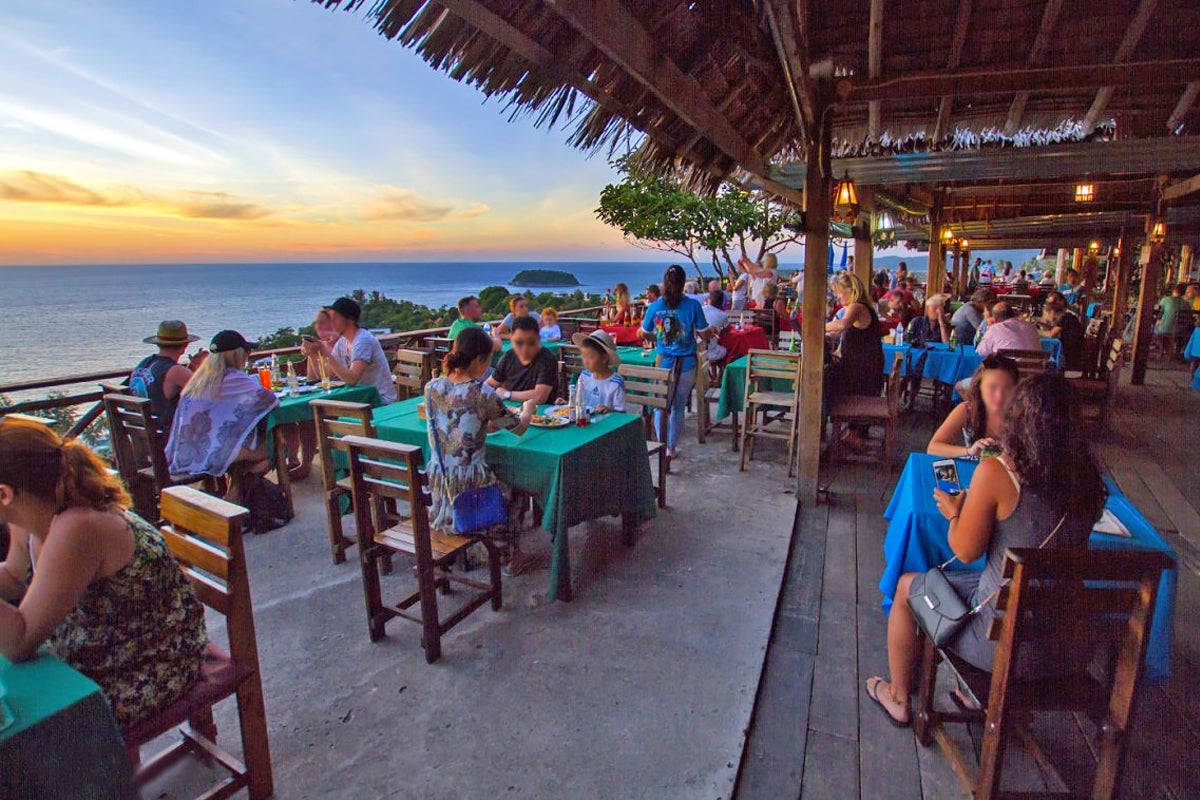 Some of Phuket's most spectacular viewpoints are along a winding and hilly road between Kata Beach and Nai Harn Village. Just above Kata Noi, you'll come across several adjacent hillside bars/restaurants – After Beach Bar, Chang Cafe & Restaurant, Baan Chom View, and Som Tam Yay Tik – that offer expansive views of the Andaman Sea. You get pretty much the same angle as the popular Karon Viewpoint, minus the crowd.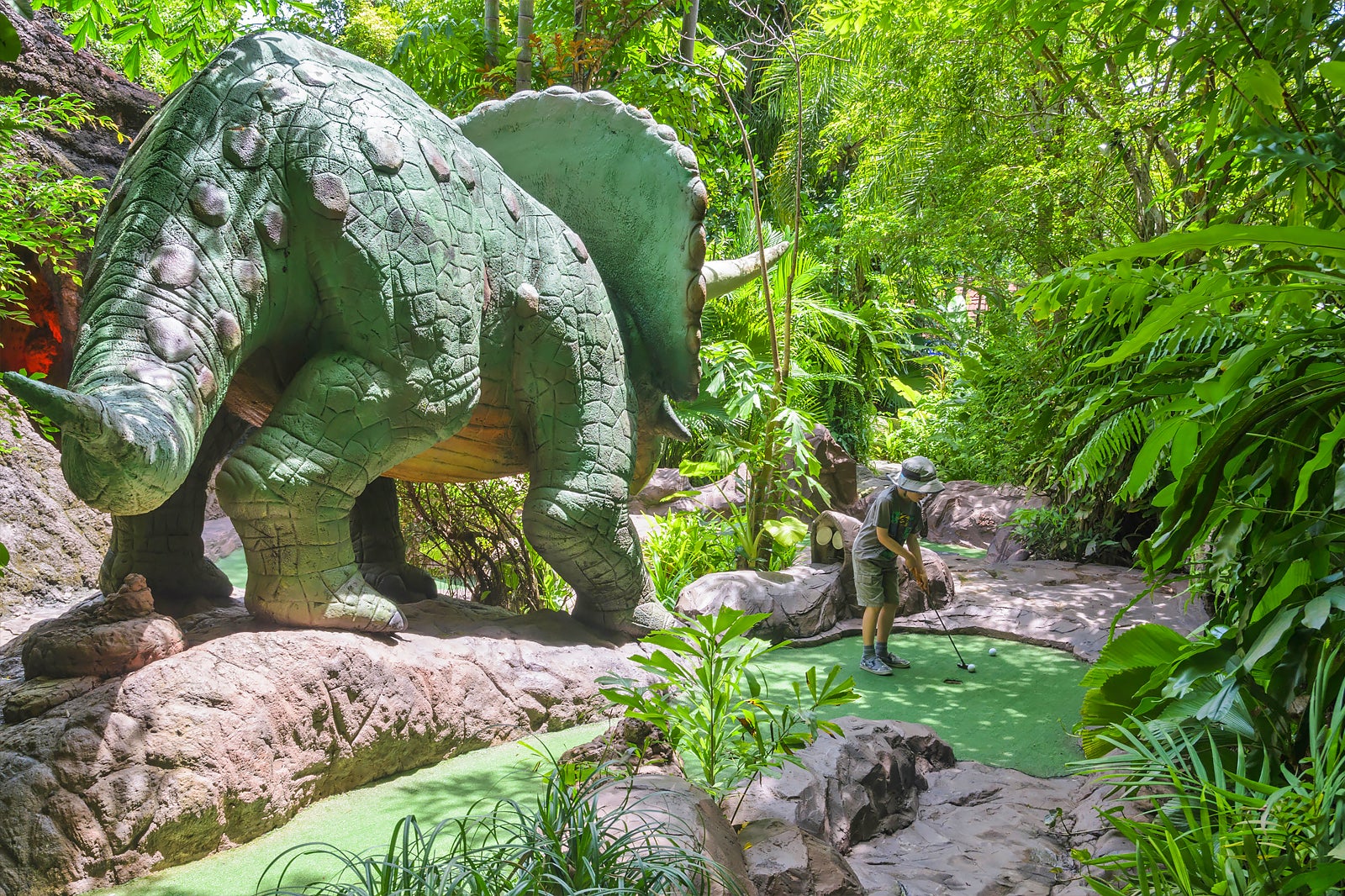 Dino Park Phuket is a mini-golf course and restaurant between Karon and Kata beaches. The 18-hole course has many large and life-like cement statues of dinosaurs, along with an erupting volcano and a themed restaurant.
Because of Phuket's high humidity and heat, it's best to visit the open-air Dino Park Phuket in the evening. Wear mosquito repellent, dress light and pack some bottled water.
Read more
Location: 47 Karon Road, Karon, Muang, Phuket 83100, Thailand
Open: Daily from 10 am to 11 pm
Phone: +66 (0)76 330 625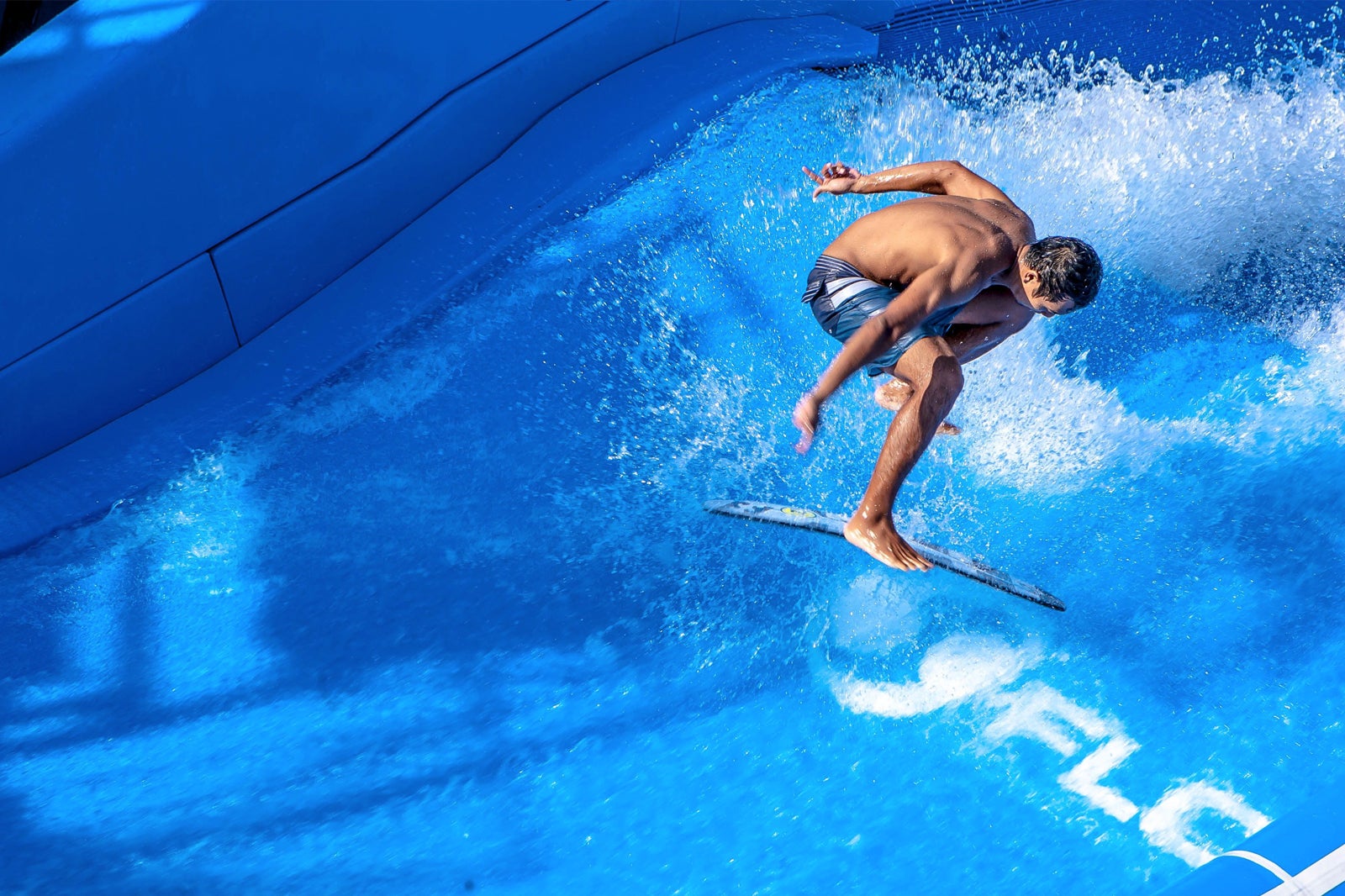 Surf House Phuket lets you ride the waves from day to night, regardless of weather conditions. There's a trendy and busy café/restaurant to the side of the wave pool. It has bamboo trimmings, buffed concrete floors, heavy wooden furniture, and wall-mounted mini surfboards as a decorative theme.
Located on Kata Beach, Surf House Phuket is centered on a high-pressure wave-generating machine that throws a 4-inch-deep sheet of water up a sloping pool. Beginners can hold onto a guiding safety rope held by a staff member. If they happen to fall or slip, the artificial waves make sure they fall upwards instead of downwards.
Read more
Location: 4 Pakbang Road, Karon, Muang, Phuket 83100, Thailand
Open: Daily from 9.30 am to 12 am
Phone: +66 (0)81 979 7737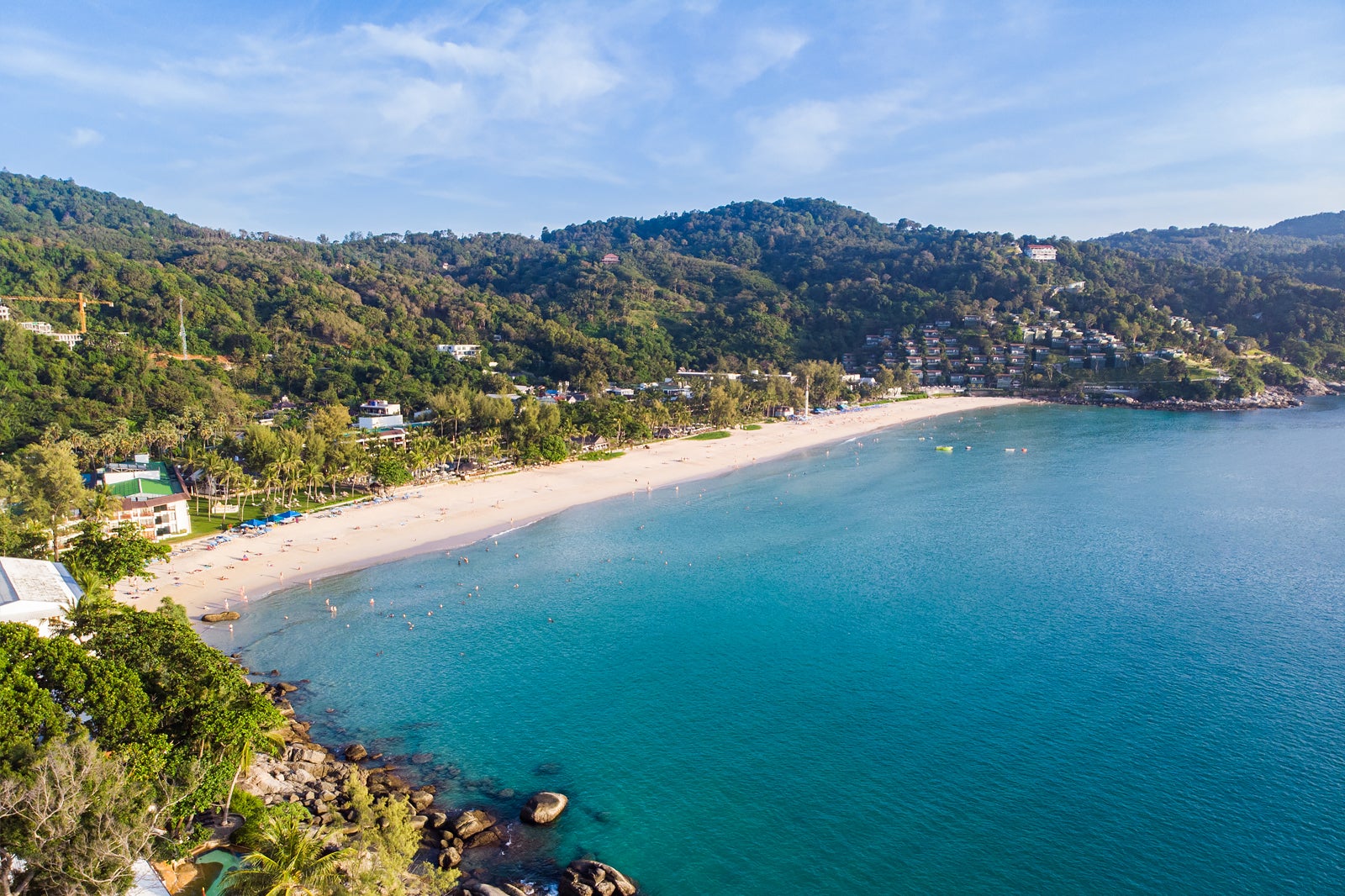 Kata Noi is a cozy little bay around 2.2 km south of Kata beach. There's not much to do in this area, apart from relaxing, walking along the shore, snorkeling, and swimming. Most of the beach length is 'occupied' by Katathani Phuket Beach Resort, small bars and rows of sunbeds run by locals. Kata Noi is one of the most popular spots for surfers in Phuket, especially from May to October.
Read more
Location: Karon, Muang, Phuket 83100, Thailand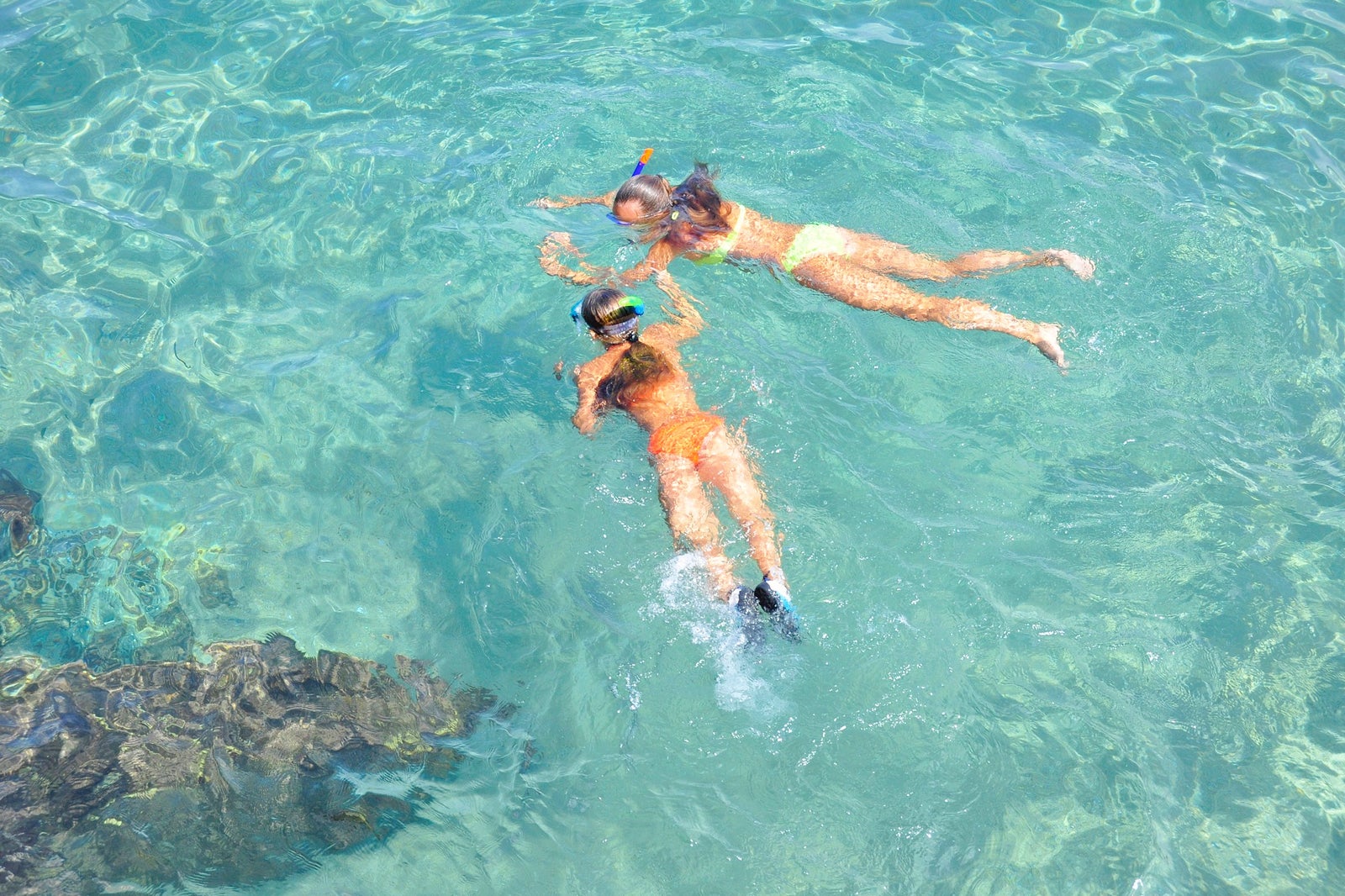 Kata Beach offers some of the best snorkeling and diving in Phuket. There is a small coral reef between the northern tip of Kata Beach and the nearby Koh Pu, which has interesting marine life. You can buy cheap snorkeling gear from stalls around Kata Beach, but sign up for scuba diving lessons if you really want to explore the undersea landscape.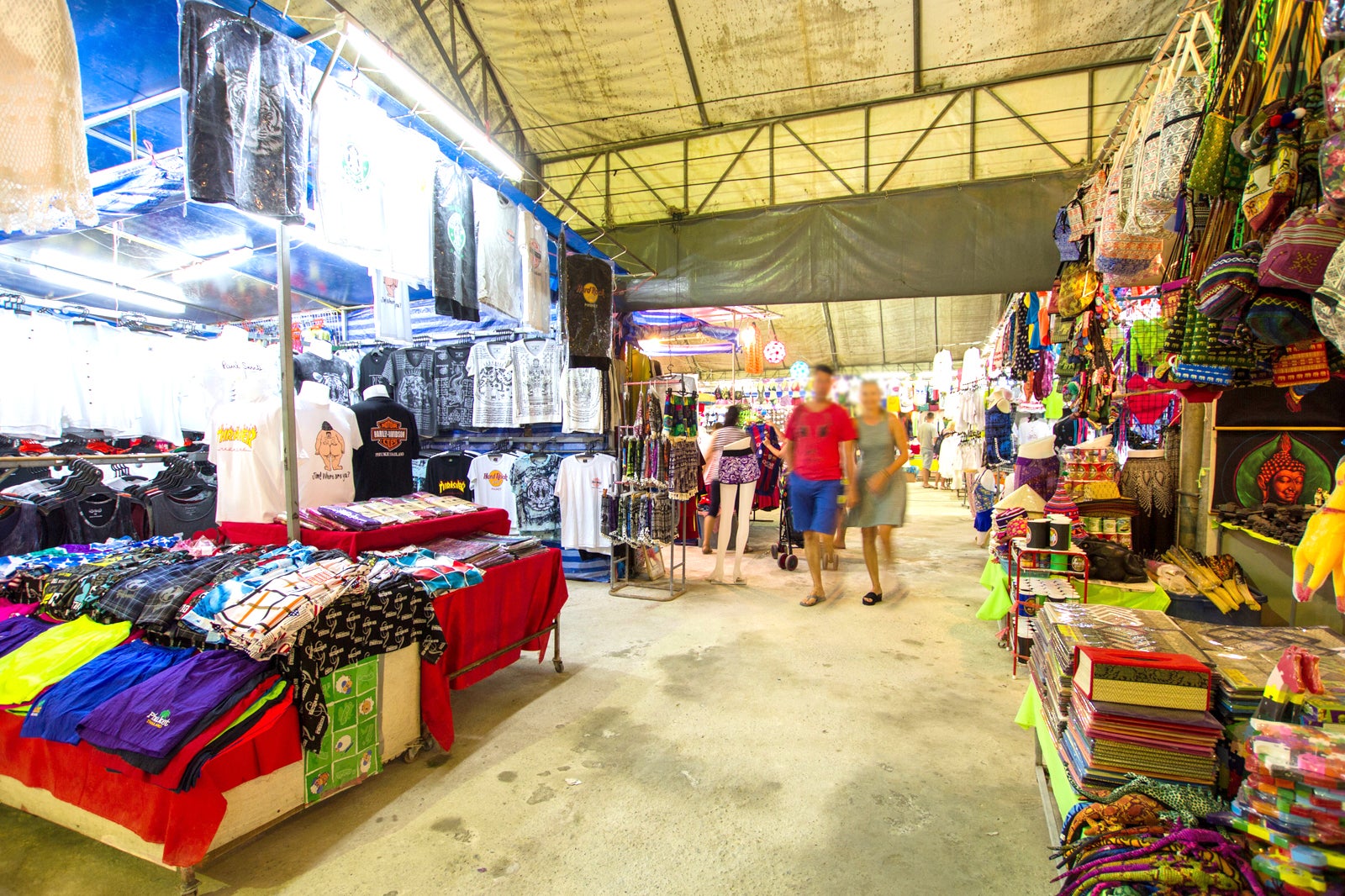 Kata Night Market is a covered shopping area with an expansive food court and mostly tourist-oriented stalls. Located on Patak Road, it's impossible to miss the giant gorilla and Hulk statues by the market's entrances. You can find plenty of good bargains for meals and souvenirs. Kata Night Market offers fairly typical items, including herbal treatments, T-shirts, bags, flip-flops, souvenirs, swimwear, beach toys and local artworks.
Read more
Location: Patak Rd, Muang, Phuket 83100, Thailand
Open: Daily from 5 pm to 10 pm
The warm and clear waters surrounding Phuket, especially Kata Beach, are excellent for stand-up paddleboarding (SUP). You only need a couple of tries to balance yourself on the surfboard, use the long-handle paddle, and move your board according to the flow. SUP is best attempted during the high season when the waters of Kata Beach are calm and flat.
9
Surfing in Kata Beach
Southern end of Kata Beach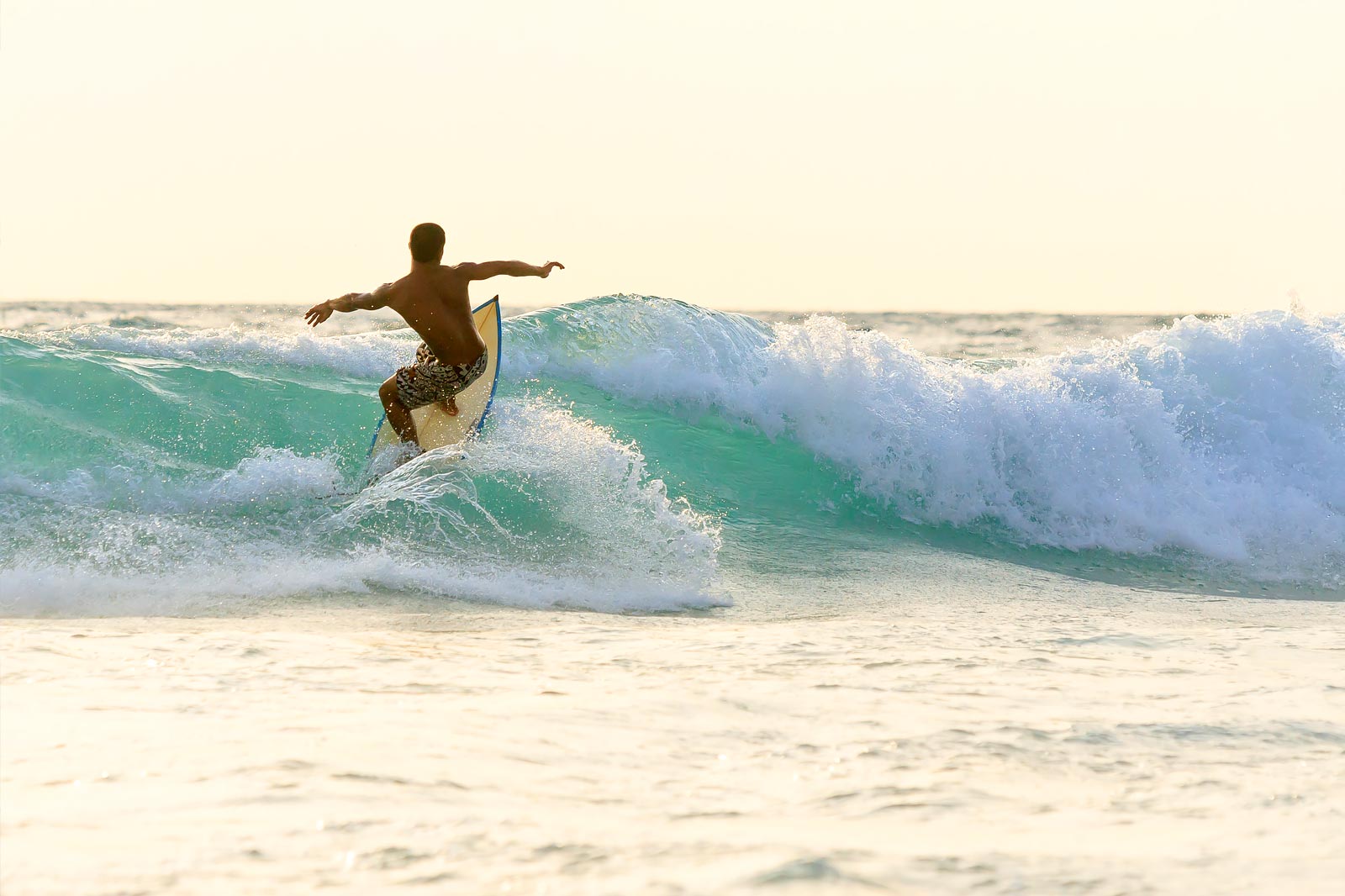 Kata Beach is the surfing capital of Phuket. Renowned for its consistent waves, this is the logical venue for the island's biggest annual surfing competition. For many, the south end of the beach (outside Kata Beach Resort) offers the best board riding in Phuket and this is why Kata Beach can get rather busy at times.
Still, the vibes you get while surfing the waves or just relaxing on the beach itself is friendly, international and laid back. Many surfers join in at the volleyball net afterwards and there is even a surfer's bar close by. With a maximum height of 2 meters, beginners and advanced riders can have fun in Kata Beach. It's best to surf at mid-tide. Winds blow southwest to northeast.
10
Wat Kitti Sangkharam (Kata Temple)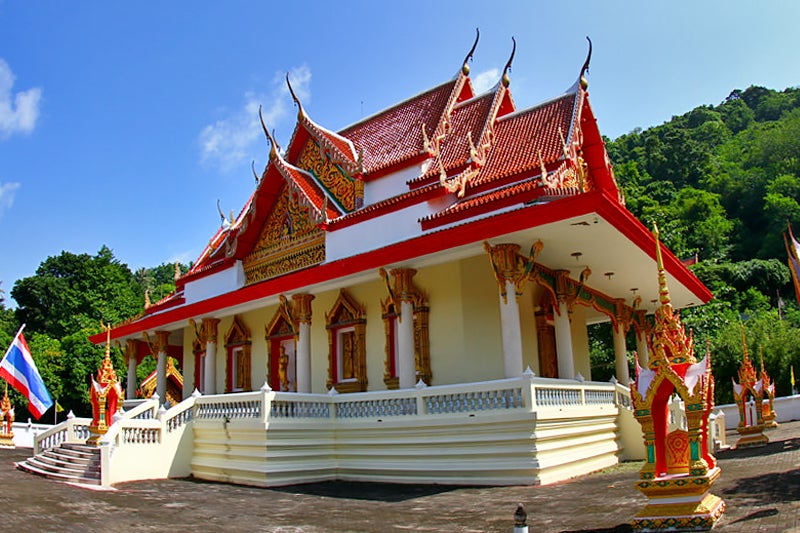 Wat Kitti Sangkharam (Kata Temple) lies on the eastern part of Kata, at the foot of a forested mountain. The Buddhist temple dates back to 1832 and has a beautiful ordination hall housing a statue of Lord Buddha, a monastery pavilion, monks' dormitories, and a primary school. Wat Kitti Sangkharam is an impressive sight, with bright and fresh colors throughout most of its buildings. Make sure you dress conservatively during your visit.
Location: 44 Kata Road, Karon, Muang, Phuket 83100, Thailand
11
Kayaking and longtail boats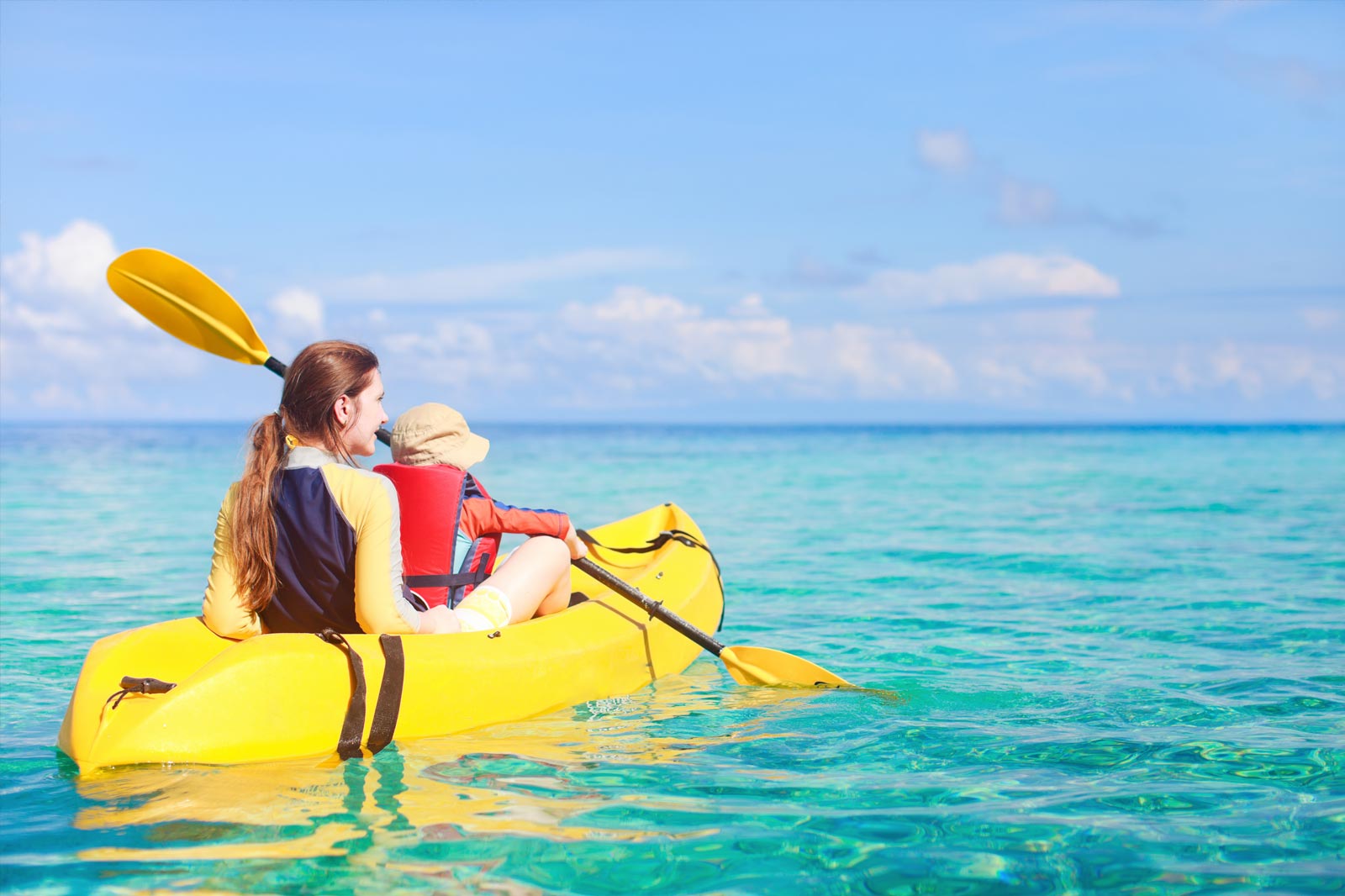 Kayaking is available in Kata Noi Beach for around 200 baht an hour. If you prefer a quiet spot, head south towards Nui Beach where the coastline is relatively untouched. You can rental a local boat and go snorkeling as there are excellent reefs at the southern end of Kata Beach and also by Poo Island, just offshore. Longtail boats can also be rented for around 600 baht per hour, depending on the number of passengers and your negotiating skills.
12
Spa and Thai massage in Kata Beach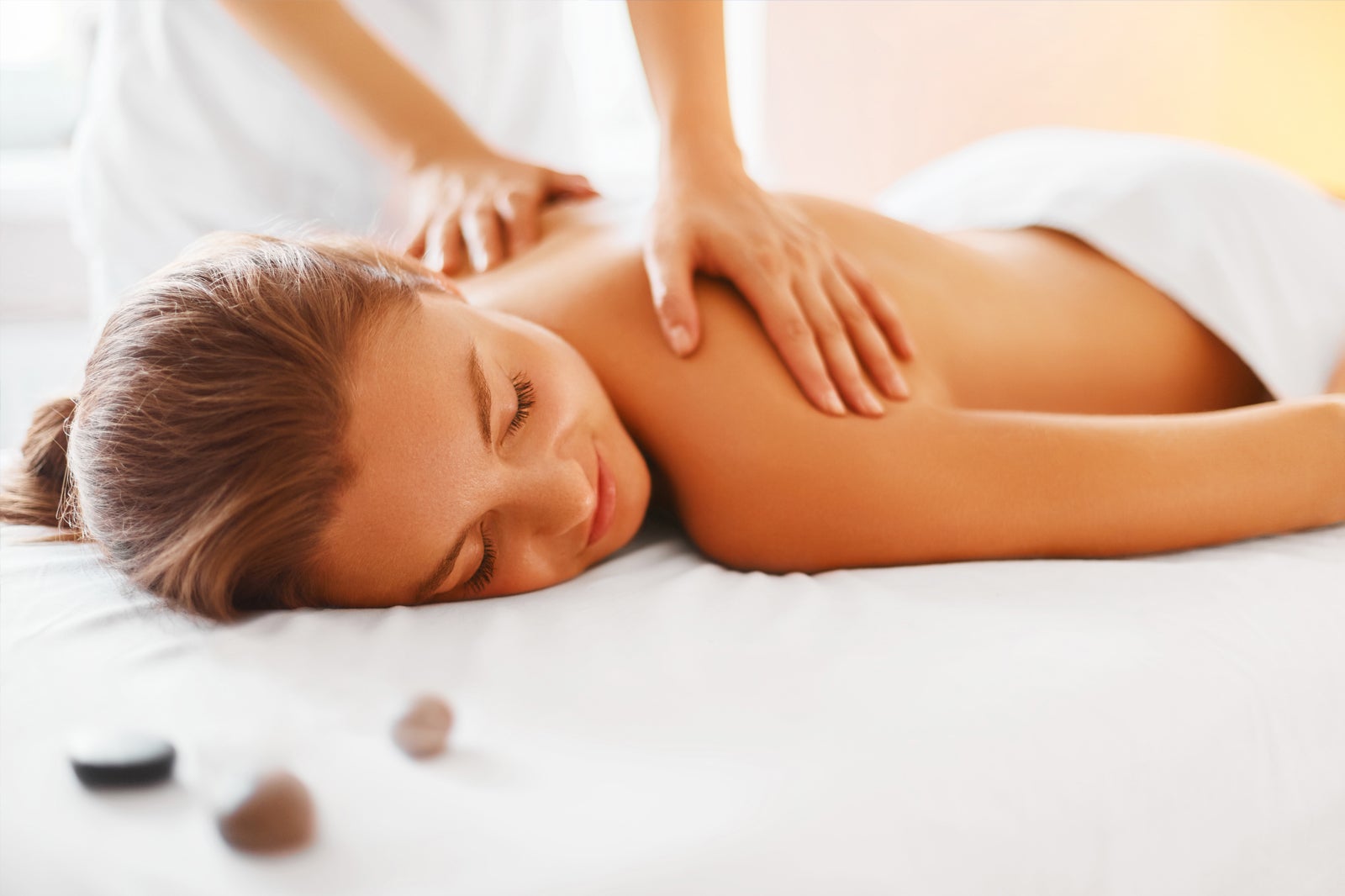 Give yourself and your loved ones something special during your vacation by booking a spa treatment in Kata Beach. Most spa centres in Kata have friendly therapists who are skilled in a wide range of massages, facials, and body treatments. Must-tries include the traditional Thai massage and reflexology, especially if you're prone to stiff muscles.
13
Thai cooking class at Mom Tri's Phuket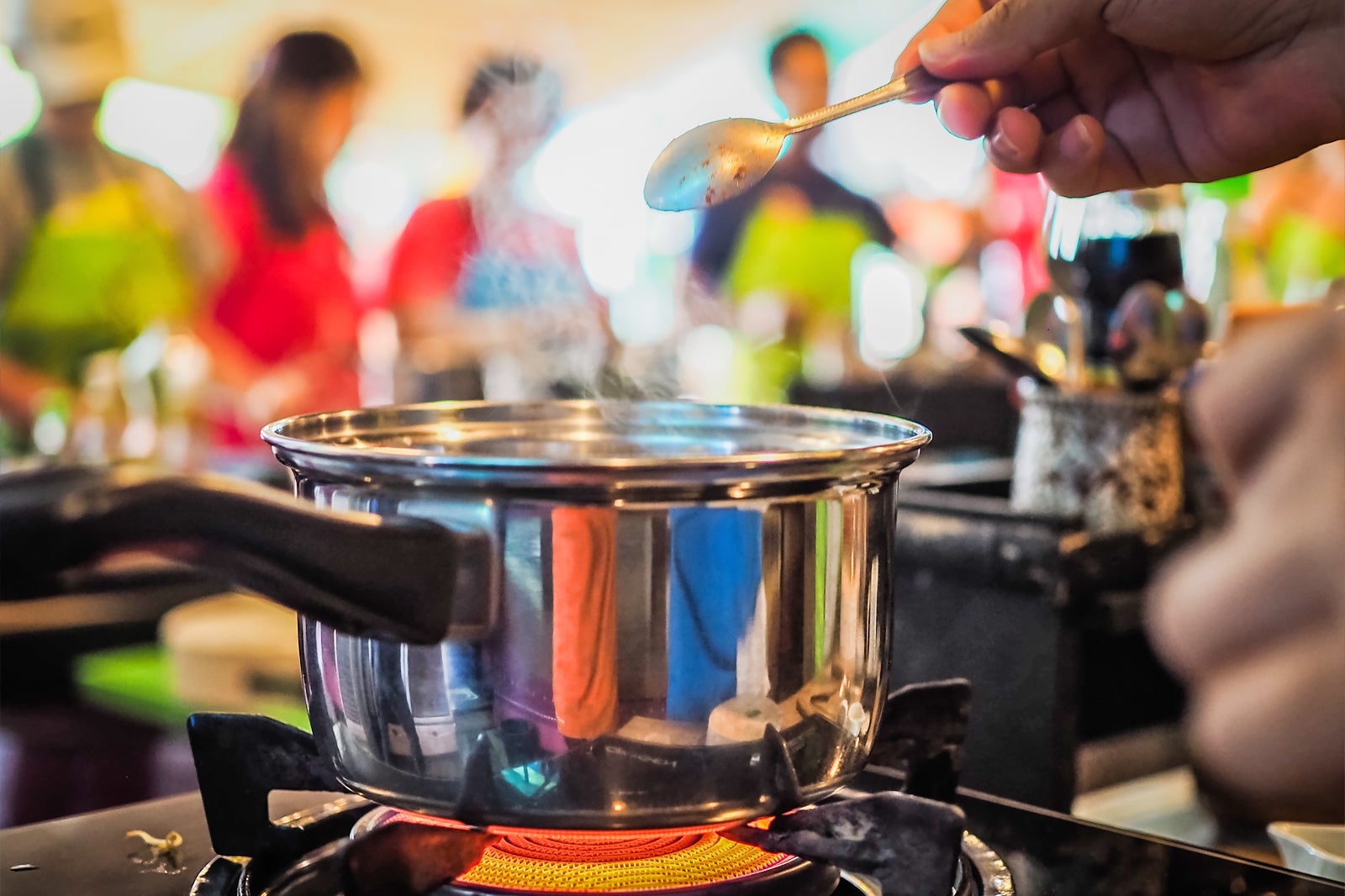 If you want to learn how to make authentic Thai dishes, Mom Tri's Phuket offers culinary workshops and classes on Saturdays and Sundays. In this 2-day course, you'll learn to make appetisers and salads on Saturday, followed with main courses and desserts on Sunday. Each class ends with a leisurely lunch. Graduates will receive a certificate, an apron and recipes of what they have created during the class.
Location: 12 Kata Noi Road, Kata Noi Beach, Muang, Phuket 83100 Thailand
Open: Saturday and Sunday from 10 am to 2 pm
Phone: +66 (0)76 333 568
14
Muay Thai training in Kata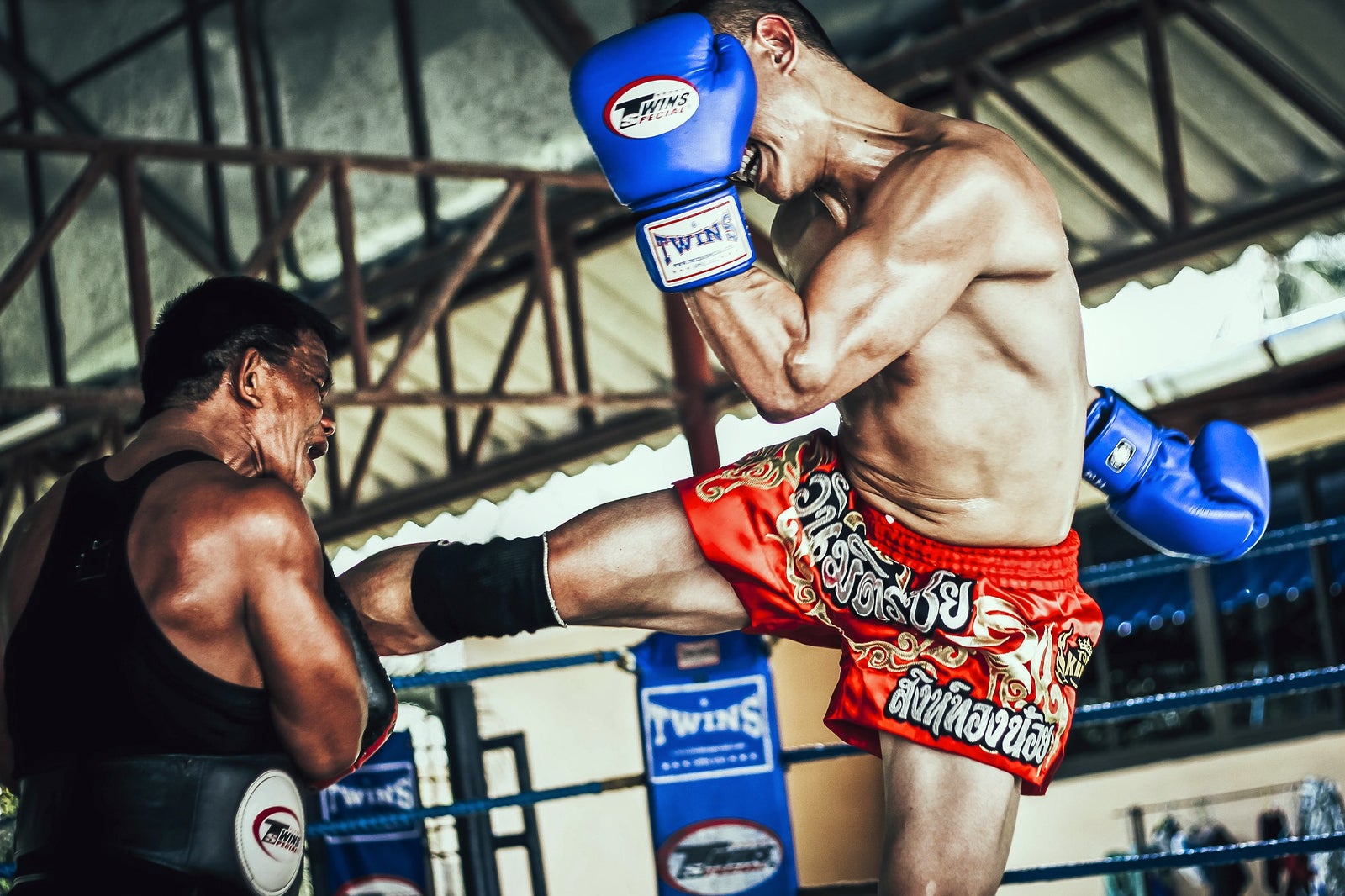 Muay Thai training is an excellent challenge for those who want to get fit during their vacation. One of the most popular Thai boxing gyms in Kata is Naka Muay Thai, located near Patak Road. Classes take place in the morning and evening, with drop-in sessions priced from 400 baht. Naka Muay Thai also arranges for basic rooms (fan or air-conditioned) if you want to stay close to the gym. It also has a complete Thai boxing shop selling shorts, shirts, and gloves.
Location: 10 Soi Kwonton, Karon, Muang, Phuket 83100, Thailand
Open: Monday–Saturday from 8 am to 6 pm (closed on Sundays)
Phone: +66 (0)63 083 6465
15
SSS Phuket Dive, Freedive & Surf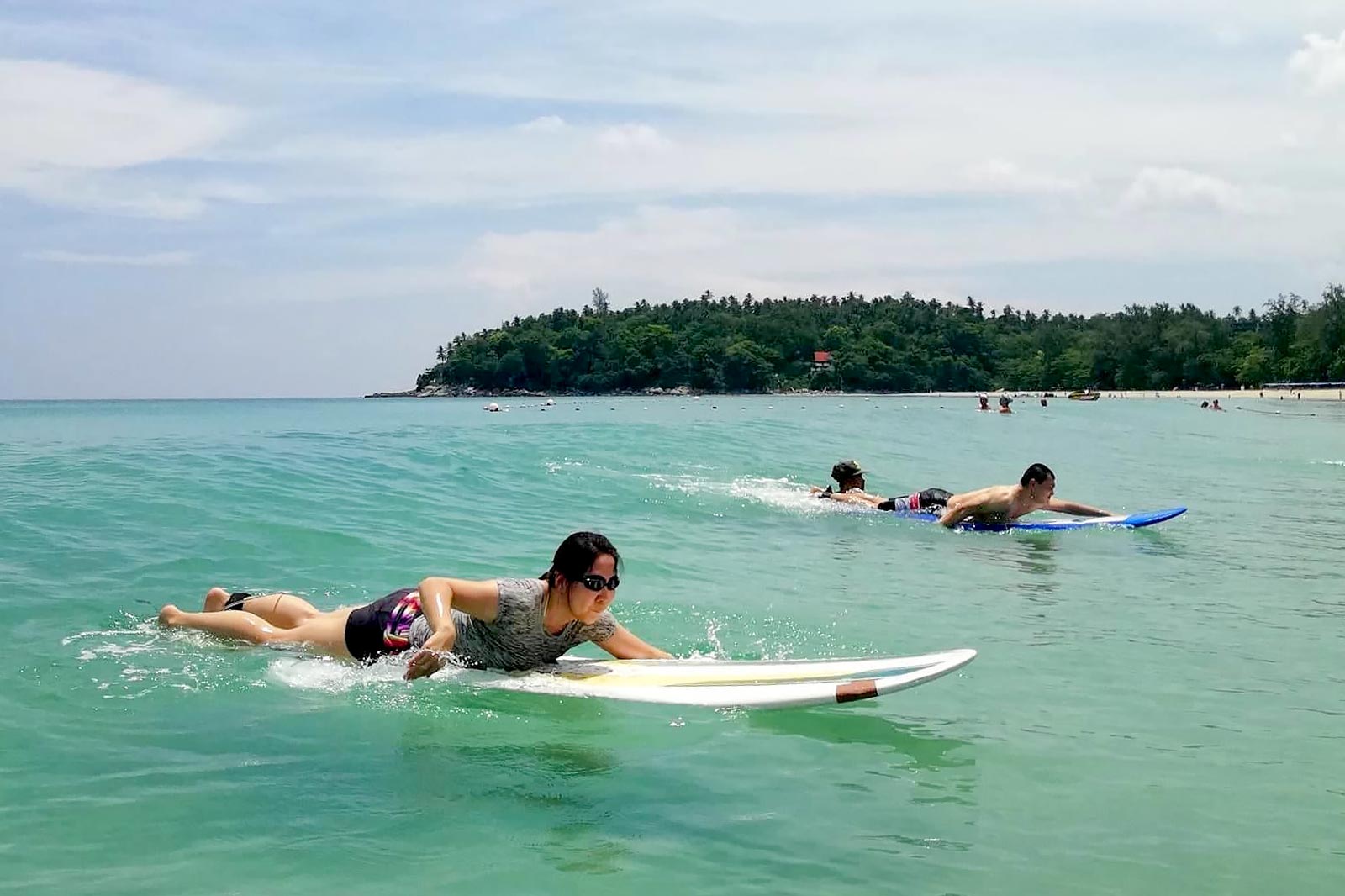 SSS Phuket offers a wide range of courses on scuba diving, freediving, surfing and stand-up paddleboarding. Located in Kata, it has a committed instructor who will teach you all the proper techniques and share a few tips and tricks to balance yourself and safely move your board. Diving and snorkeling tours to surrounding islands are also available. The center has plenty of quality boards for rent if you're familiar with SUP.
Location: 40/14 Kata Road, Karon, Muang, Phuket 83100, Thailand
Open: Daily from 8 am to 8 pm
Phone: +66 (0)89 586 9920