10 Best Things To Do in Karon
What is Karon Most Famous For?
This list of the best things to do in Karon Beach features all of the must-see places and must-do activities in this beautiful place. Being one of the more family-friendly spots in Phuket, many of the items on our list will appeal to all ages.
Karon is the second most popular resort town in Phuket Island, and for very good reasons. To start off, it boasts one of the longest beaches on the island and has a huge range of hotels in the surrounding area, catering to various tastes and budgets. Karon Beach's dining scene is also worth a mention too, ranging from tasty cheap seafood eateries to fine-dining establishments. Above all else, despite its amazing transformation from a small fishing village to a modern vacation destination, it somehow retains its ever-so laidback and cool vibes.
What are the best things to do in Karon?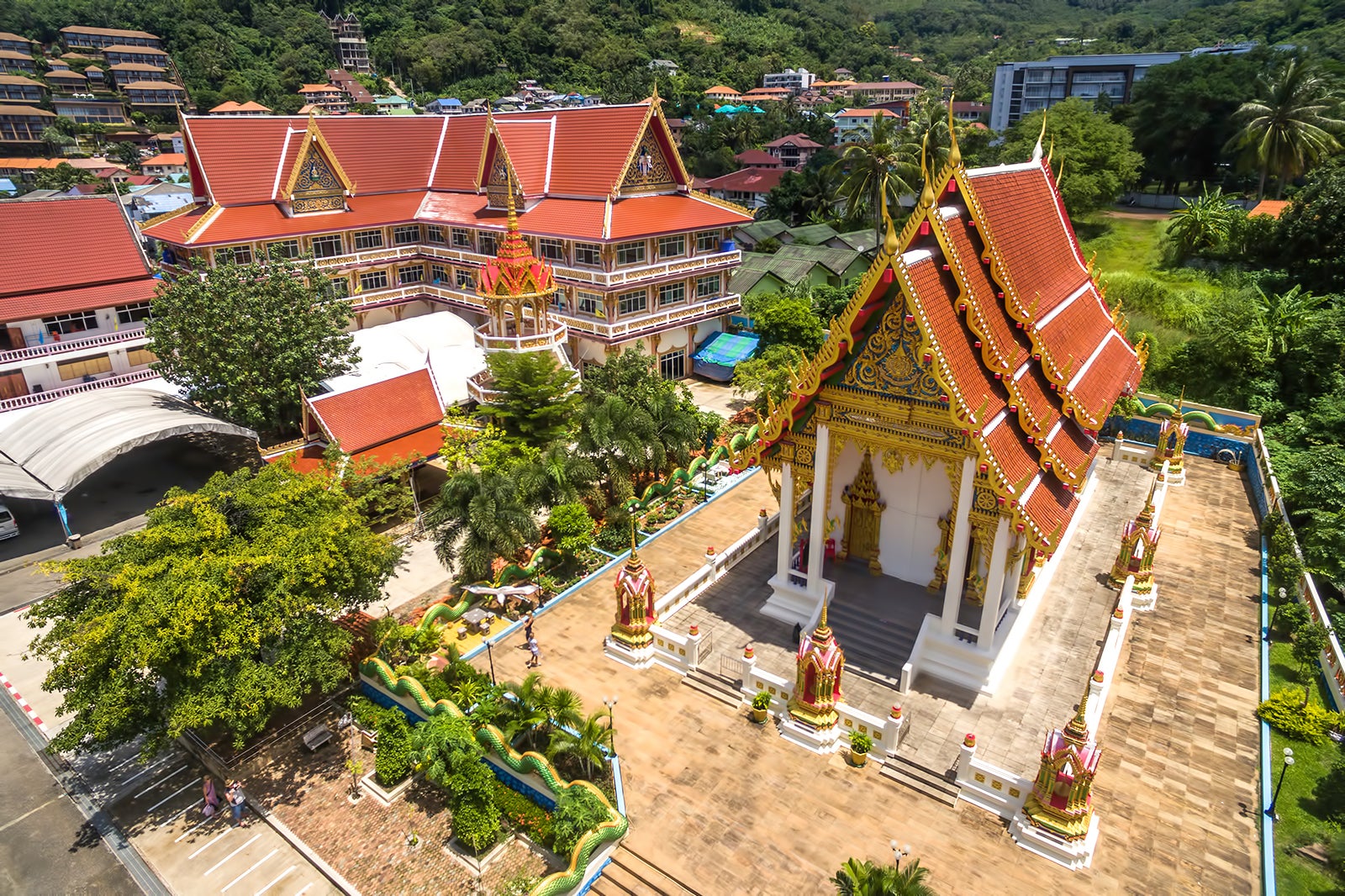 Karon Temple (properly known as Wat Suwan Khiri Khet, but often called Wat Karon) manages to keep a peaceful atmosphere, just off the busy Patak Road. Founded in 1895, it went through a major renovation and the addition of a 3-storey building that hosts monk's dormitories, prayer hall and a large kitchen.
The ordination hall is set in a superbly decorated edifice surrounded by 2 naga (Thai mythological snakes) statues. There are many Buddha statues, images and paintings around the complex, with the black Buddha statue inside the building being quite unusual and rare. You'll also see colorful statues of monsters (or yak in Thai) from Thai folklore. Look out for the night market on Tuesdays and Fridays, with a great choice of stalls filling the expansive temple grounds.
Location: Wat Karon, Patak Rd, Karon, Muang, Phuket 83100, Thailand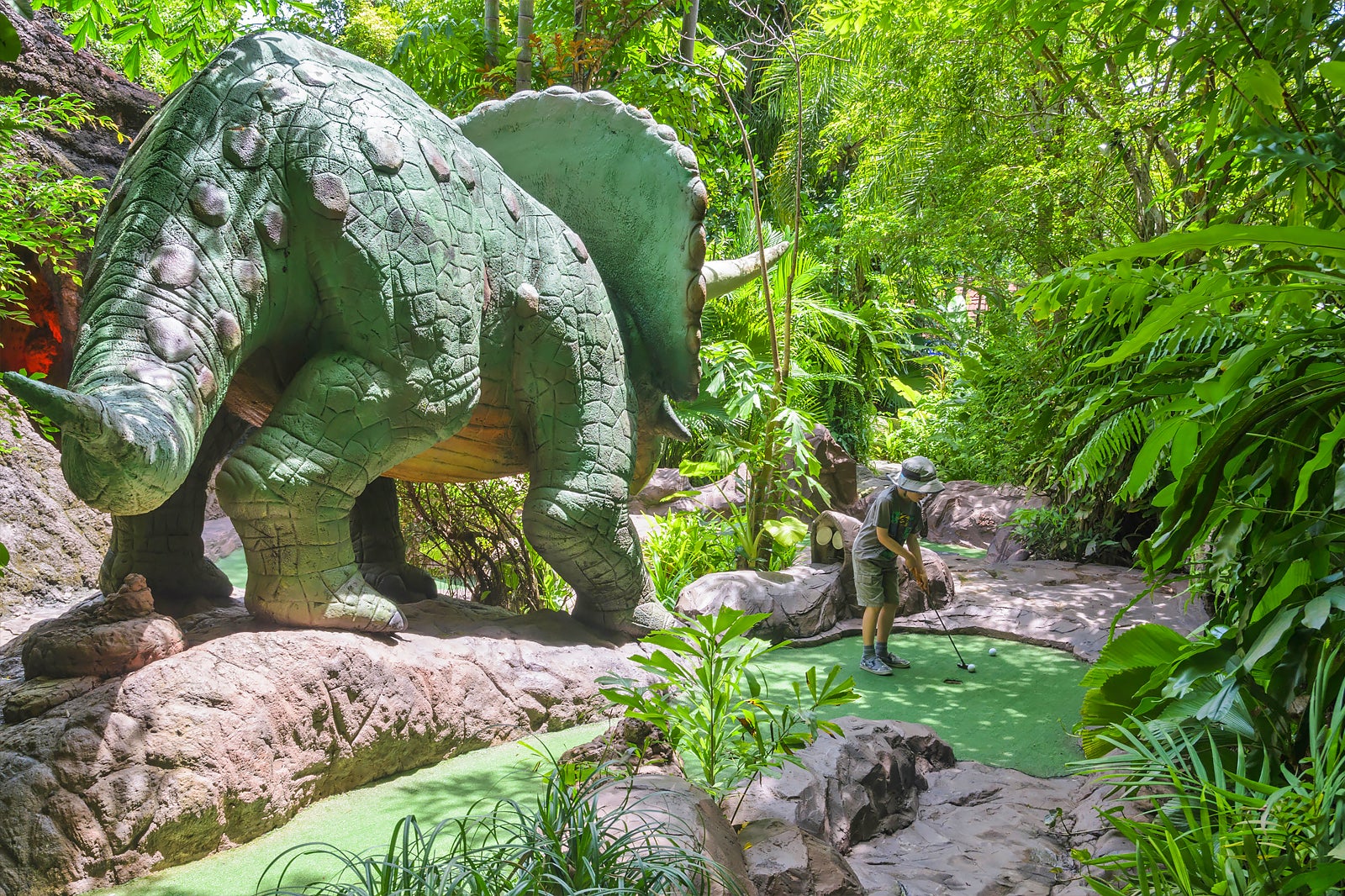 On the borderline between Karon and Kata beaches, Dino Park is a fun entertainment center for kids and grown-ups. It has an 18-hole mini-golf course with different dinosaurs at each hole, which is challenging in parts but nevertheless doable for younger players. It takes about 40 minutes to do a full round.
Read more
Location: 47 Karon Road, Karon, Muang, Phuket 83100, Thailand
Open: Daily from 10am to 11pm
Phone: +66 (0)76 330 625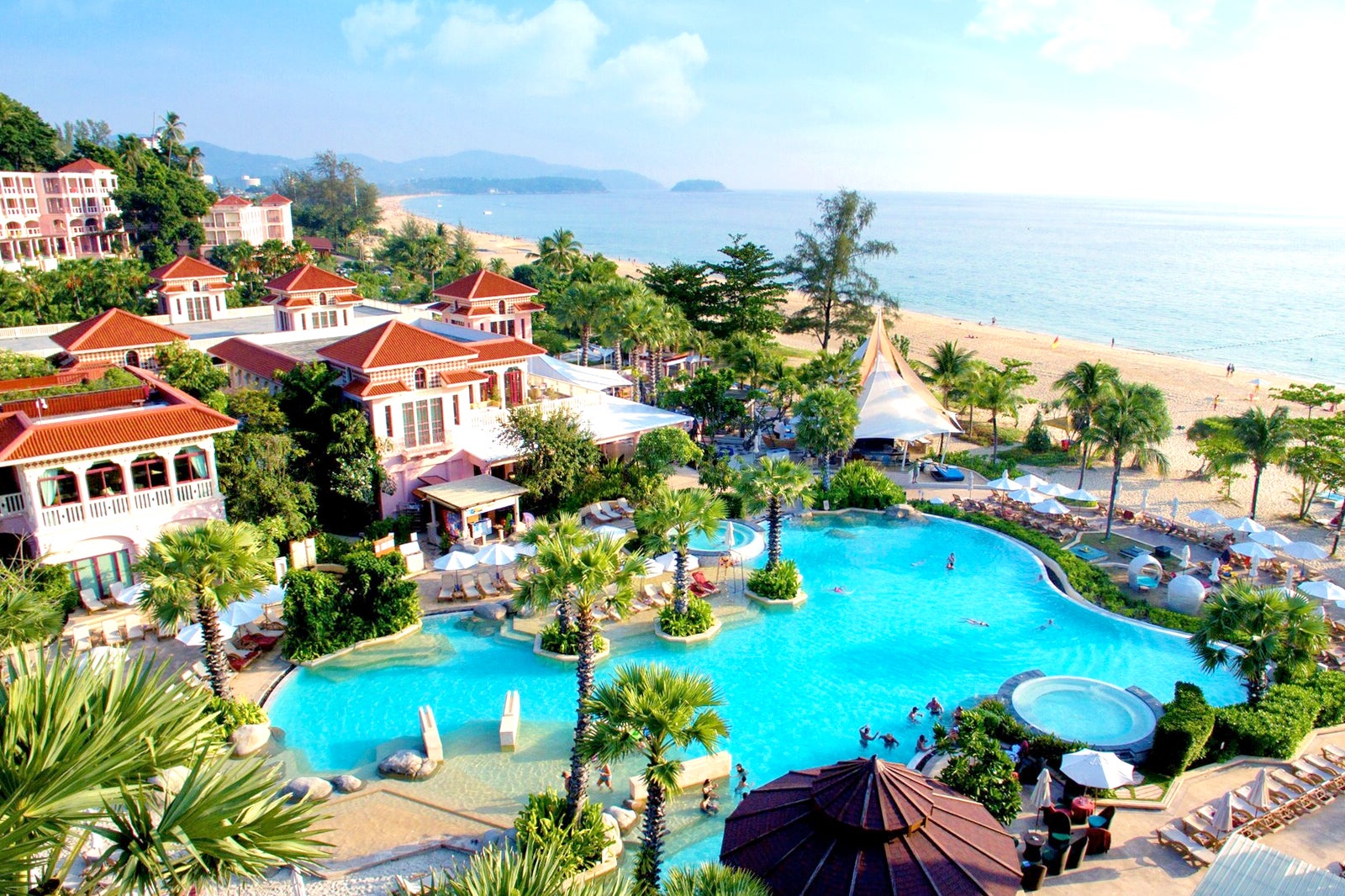 Unwind and dine at COAST Beach Club at Centara Grand Beach Resort, a glamorous beach club, restaurant and events spaces at the northern end of Karon Beach. With its great seafront views, COAST Beach Club offers a laidback barefoot vibe, featuring a cocktail bar, restaurant and the cool breeze off the Andaman Sea.
Read more
Location: 683 Wiset Rd, Karon, Muang, Phuket 83100, Thailand
Open: Daily from 11am to 11pm
Phone: +66 (0)76 201 234
4
Phuket Beach Volleyball Club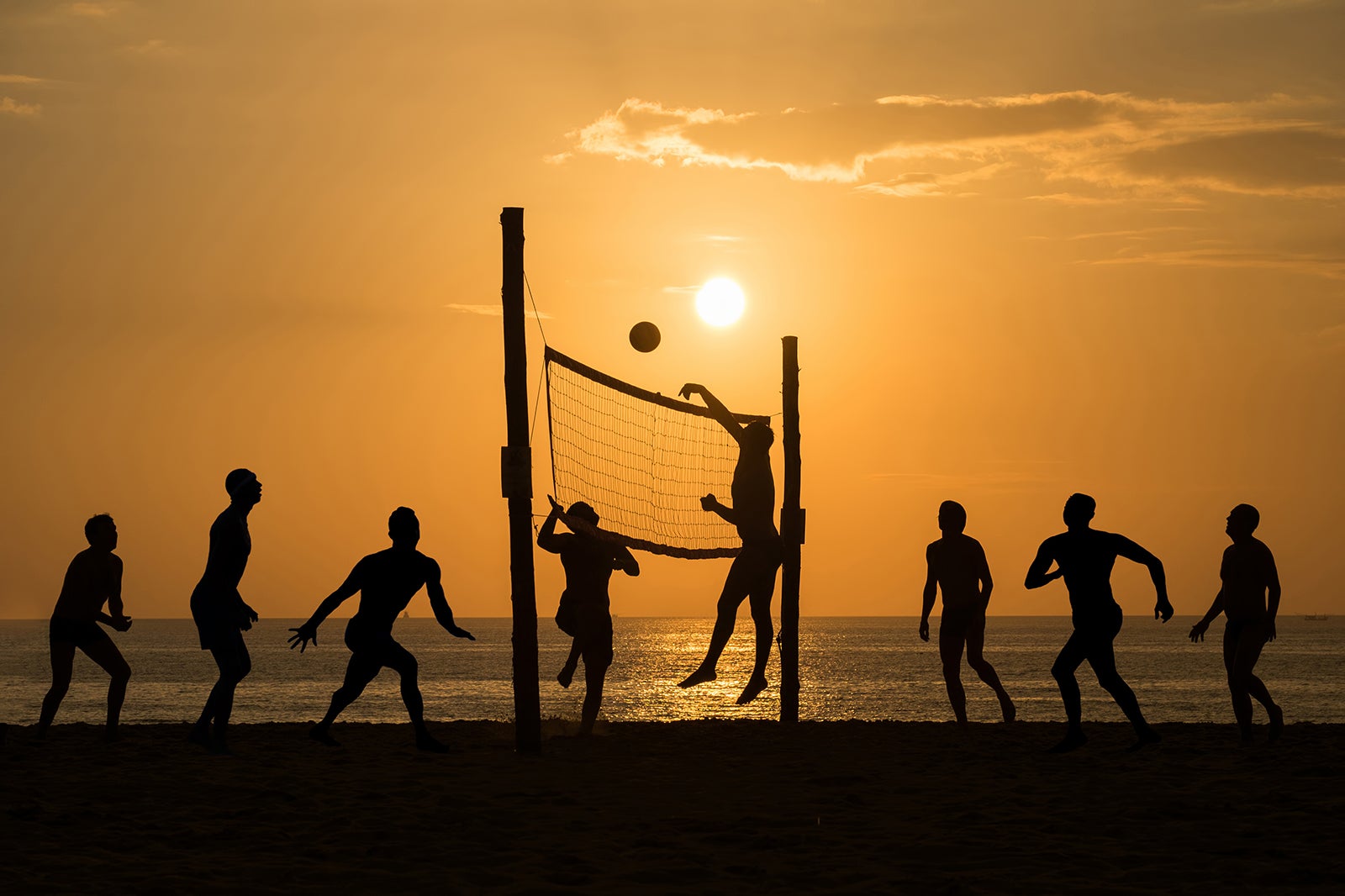 Karon Beach is the only place in Phuket where you'll find beach volleyball nets set up every day for public use. Naturally, they're quite popular, and you can see locals and tourists joining in games most evenings. It's a good way to meet new people and have some fun. They're mostly busy around sunset when the temperature is down to a level where playing becomes less of an endurance challenge.
Location: Patak Rd, Karon, Muang, Phuket 83100, Thailand
5
Spa and Thai massage in Karon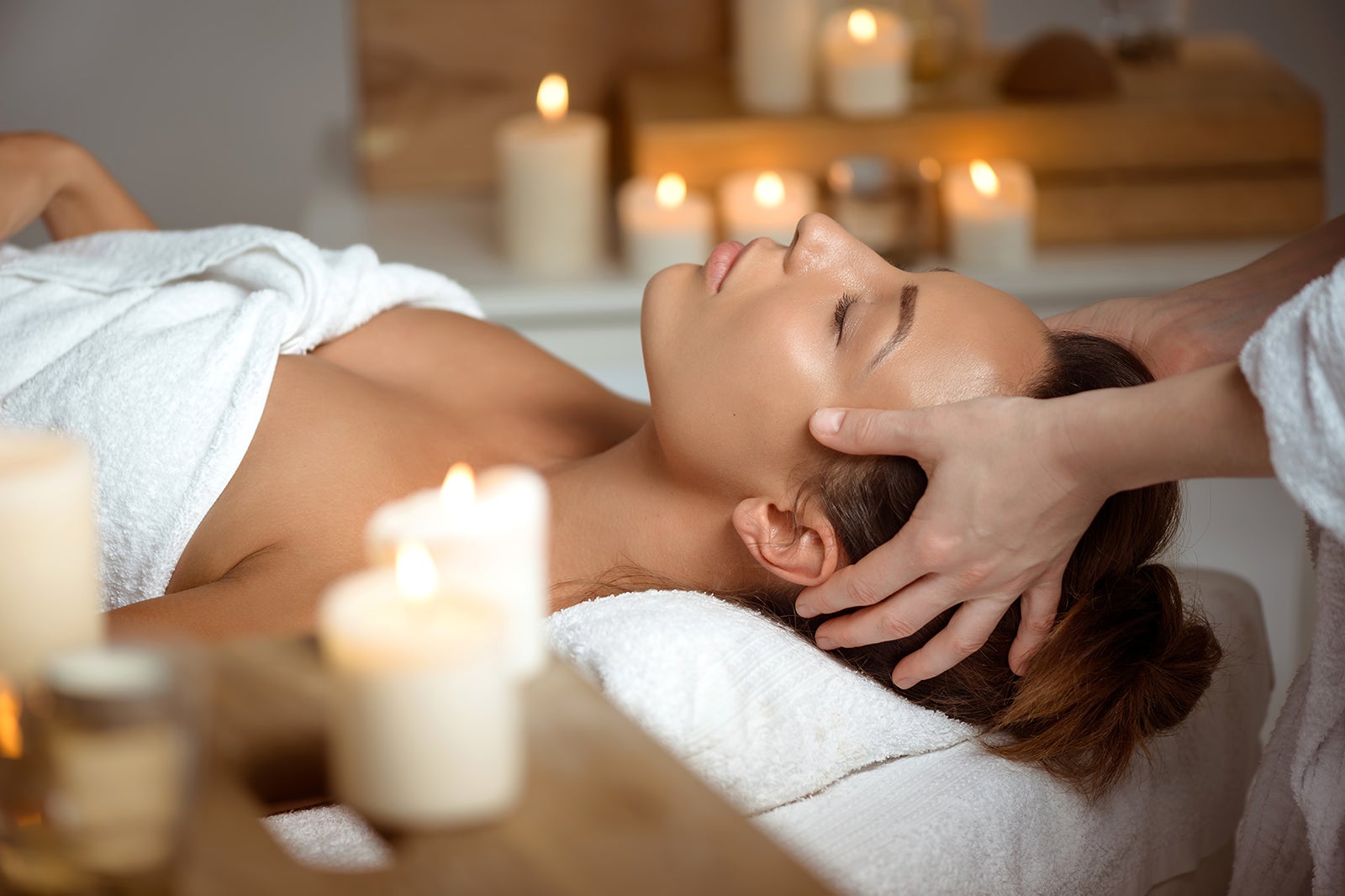 The art of Thai massage has deservedly gained a worldwide reputation for quality, and many visitors inevitably include it on their 'must-do-in-Phuket' lists. At Karon Beach, you'll find plenty of world-class spas and massage centres, with some therapists using special ingredients such as Royal Thai honey, black sesame and chocolate.
The most renowned spas are found on the grounds of the largest resorts, including the Hilton Phuket Arcadia Resort & Spa and Mövenpick Resort & Spa Karon Beach. A few standalone spa complexes like Body and Mind Day Spa are also extremely popular. For a more laid-back and affordable massage, you could also enjoy a beach massage; most of the masseuses practicing on the beach have excellent skills in kneading those aching limbs.
6
Thai cooking classes in Karon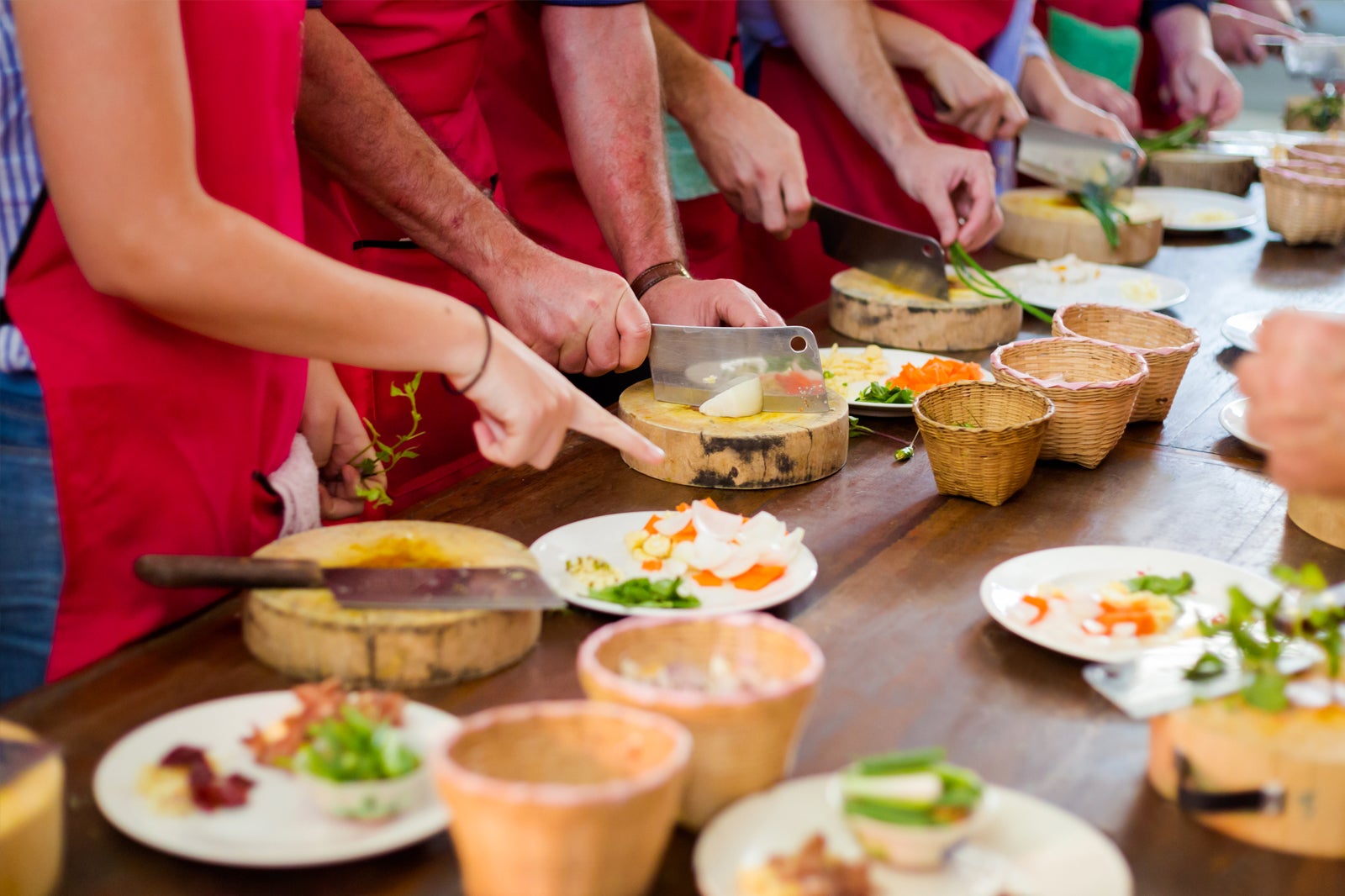 Thai cuisine is one of the most popular Asian foods and is well known around the world. Add a culinary edge to your Phuket vacation by joining a classic Thai cooking class. Learn to make your own tom yum soup, green curry, pad Thai and Thai-style barbecued chicken in a friendly environment, taught by the experts. If you're lucky, you might even get a trip to a local market as the teacher takes students to handpick fresh ingredients.
Usually held in hotels and restaurants, you can learn the basics of some of Thai cuisine's favorite dishes at Thavorn Palm Beach Resort, Mövenpick Resort & Spa Karon Beach, Centara Karon Resort Phuket, and The Front Village and others.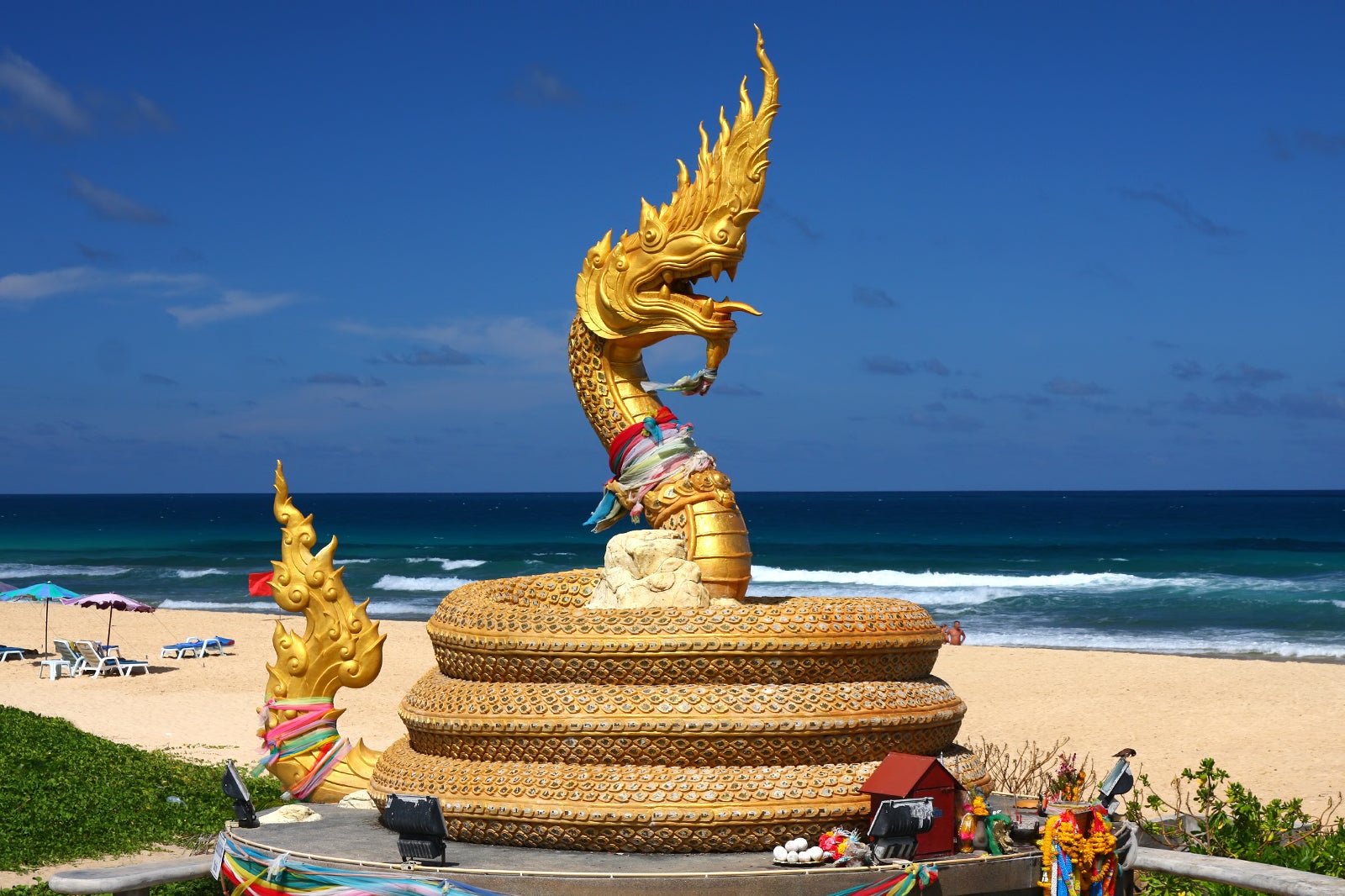 The Karon Beach naga statue is a landmark but it isn't exactly certain if this golden statue by Karon Beach is a dragon or a naga. If it's a dragon, it would be Hai Leng Ong – the mythic Chinese sea dragon which supposedly went to sleep and formed Phuket Island. The naga, meanwhile, is a creature of Buddhist mythology and is basically a giant king cobra, commonly associated with rivers. Either way, it's quite a dramatic statue and is especially beautiful at sunset.
Location: Khlong Bangla Park, Patak Rd, Karon, Muang, Phuket 83100, Thailand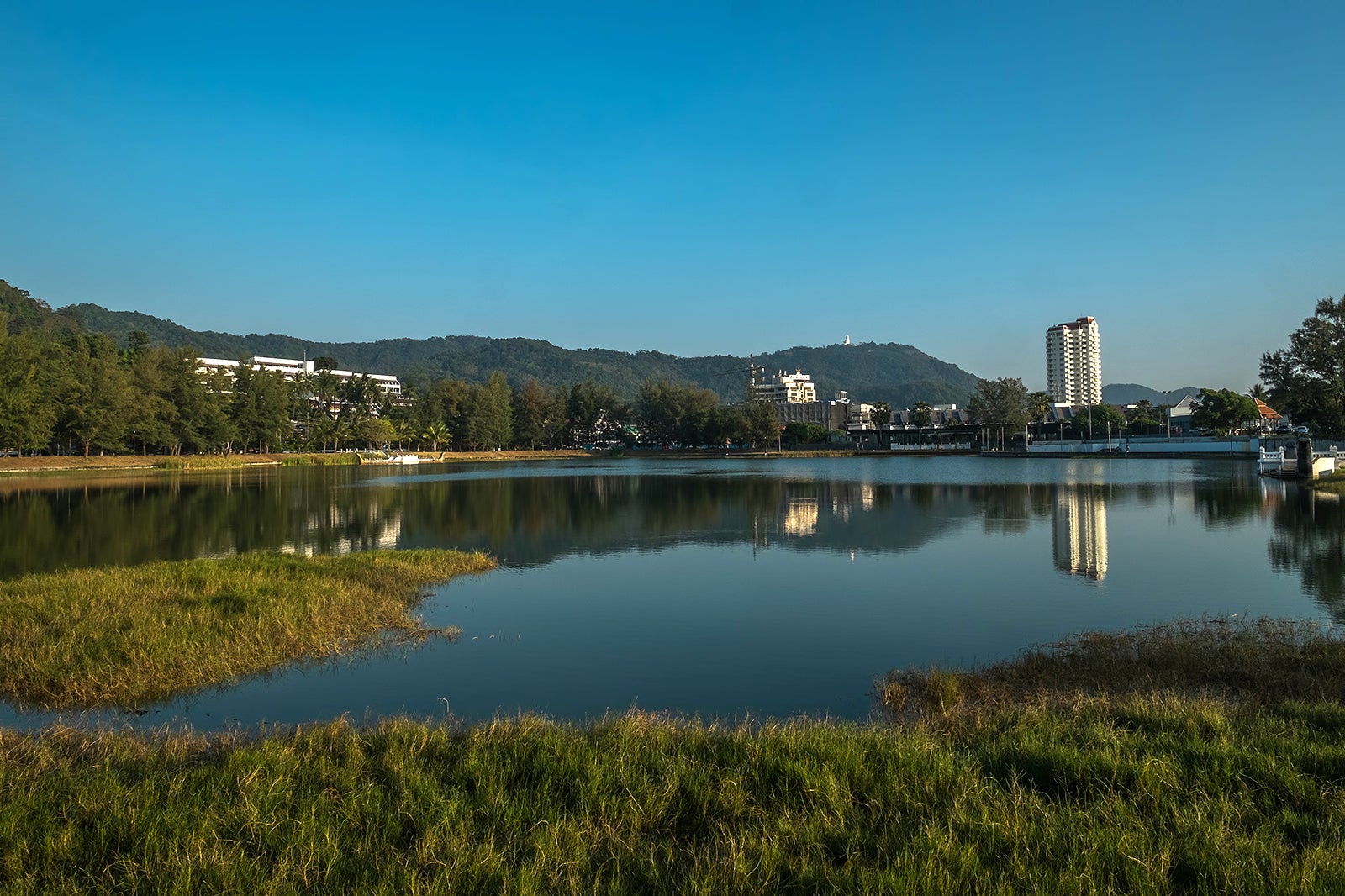 Karon Park is mostly fitness-oriented, providing several simplified gym machines and a running track around the lake, a lot of which is shaded by trees. The lake itself is the star attraction, as it's one of the more popular places to celebrate Loy Krathong in November each year. The park and surrounding area is often the site of small festivals and fairs and there's convenient car parking for those visiting the beach.
Location: 21 Wiset Rd, Karon, Muang, Phuket 83100, Thailand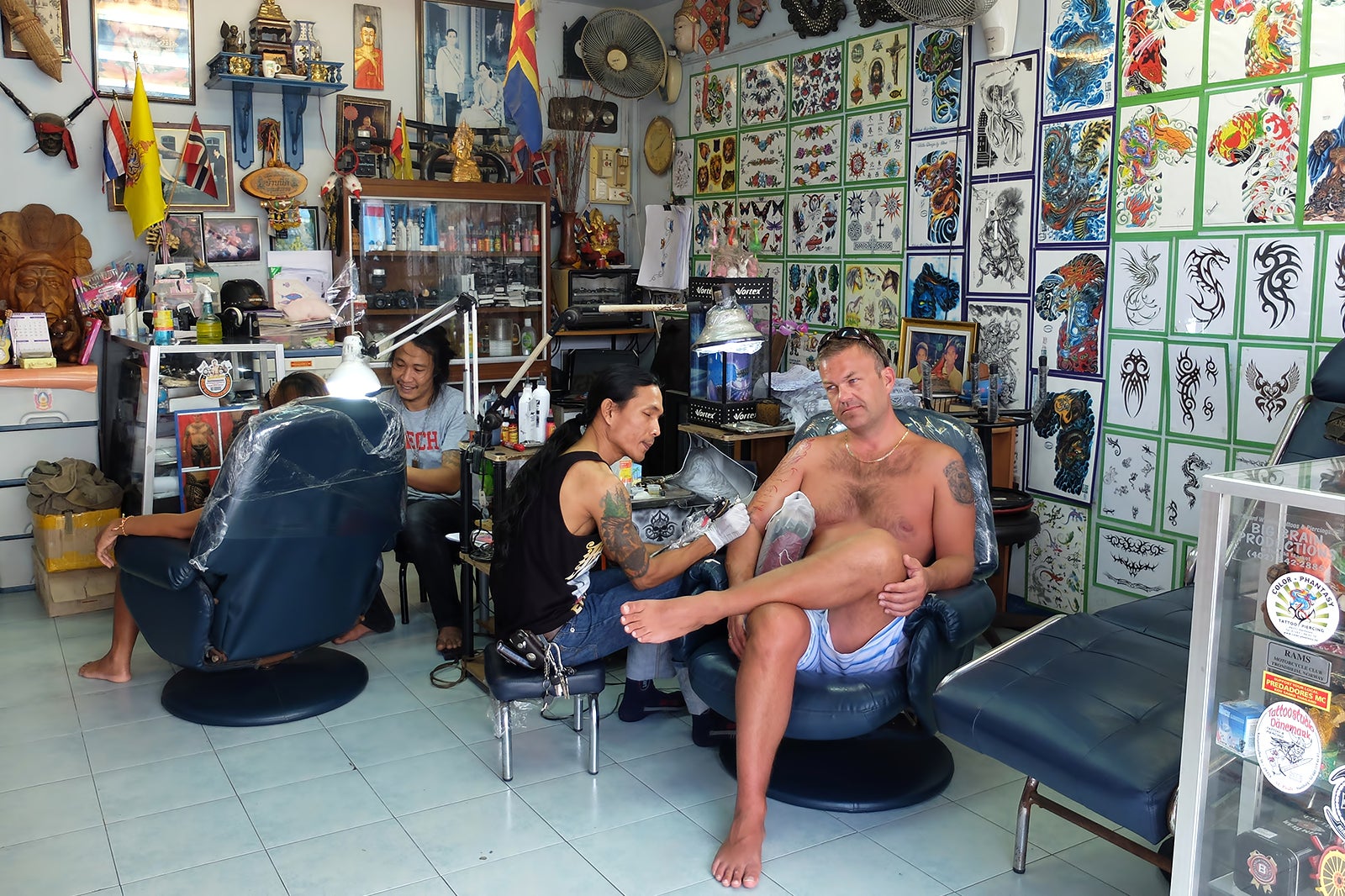 The Karon tattoo scene contains a dozen studios offering a great choice of neat and clean places to get inked in style. Karon tattoo studios are found all around the resort town, from Army Freedom Tattoo Studio in Bangla Plaza to Climax Tattoo in Karon Plaza to Andaman Tattoo on the Beach Road and so on – the list is very long! Bamboo sticks or electric machines are used according to customers' wishes and the style of the tattoo design.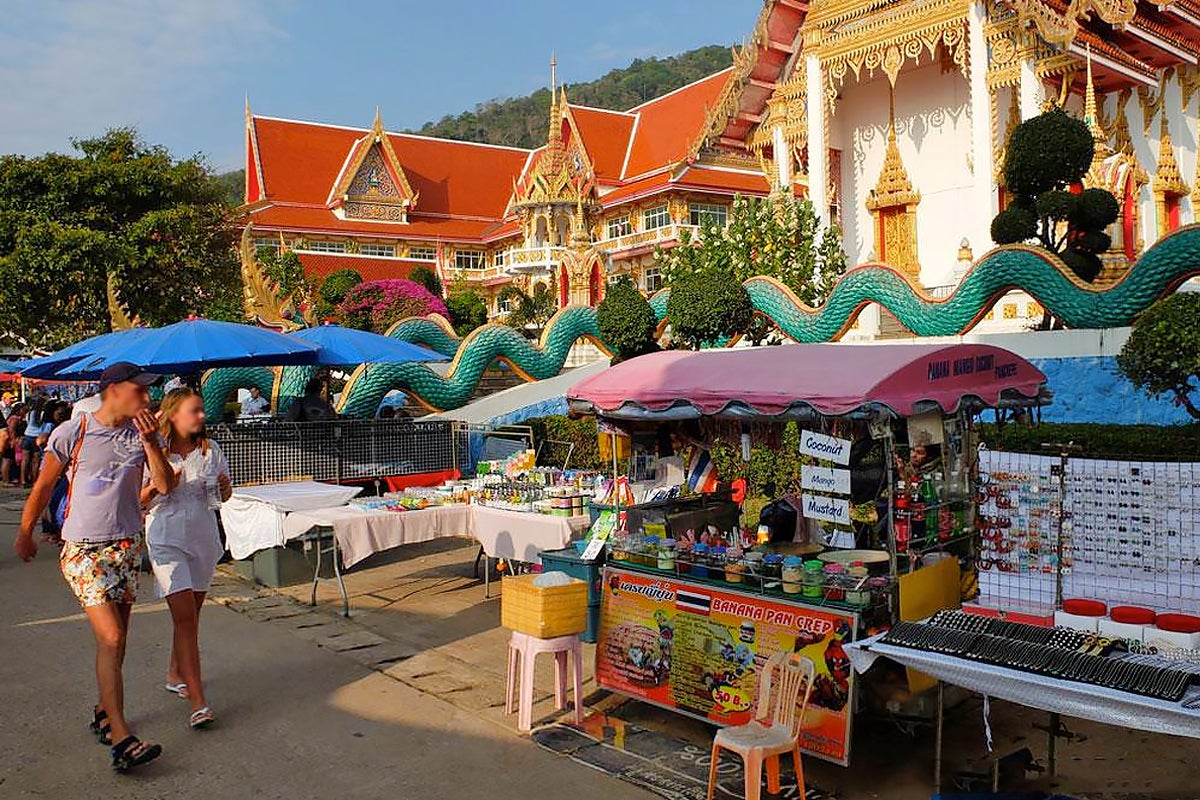 Karon Temple Market occupies part of Wat Karon (Wat Suwan Khiri Khet)'s 12,000-square-meter compound in Phuket. Twice a week (Tuesdays and Fridays), this lively market offers a wide choice of products and local food, giving a real insight into the local culture. Karon Market is similar to the famous Phuket Weekend Market, which takes place in Phuket Town's southern suburb on Saturdays and Sundays.
Read more
Location: Wat Karon, Patak Rd, Karon, Muang, Phuket 83100, Thailand
Open: Tuesday from 4pm to 9pm, Friday from 4pm to 11pm
Back to top