7 Best Things to Do in Bophut
What is Bophut Most Famous For?
The best things to do in Bophut don't stray too far from its 3 km-long beach. It's one of the most popular vacation destinations in Koh Samui that managed to retain a genuine, southern Thai laidback atmosphere with its renowned Fisherman's Village.
Located on the island's north coast, Bophut Beach faces Koh Phangan and, despite its ever-growing success, remains a haven of tranquillity. Apart from its beach, Bophut has a good range of attractions and activities to keep island vacationers busy.
What are the best things to do in Bophut?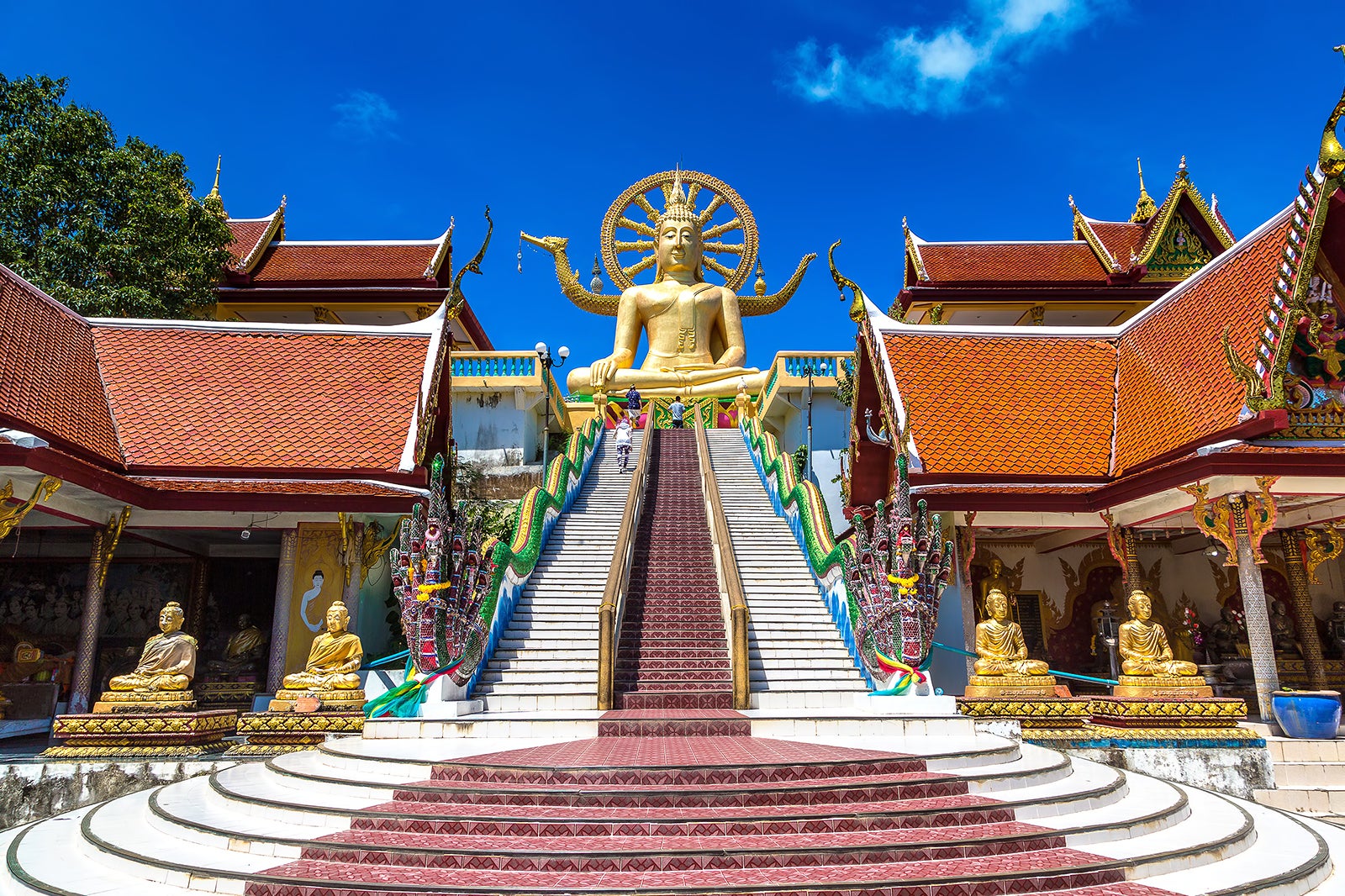 Samui's Big Buddha sits on a small rocky island off Koh Samui's northeastern corner. Known locally as Wat Phra Yai, its golden, 12-metre-tall seated Buddha statue has been one of the island's most popular attractions since 1972.
The Big Buddha Temple is on Koh Faan – you can get there via a causeway that connects it to Koh Samui. The statue can be seen at a distance of several kilometers, making it one of the first landmarks people see when arriving on Koh Samui by air.
Read more
Location: Route 4171, Bophut, Koh Samui, Surat Thani 84320, Thailand
Open: Daily from 8 am to 6 pm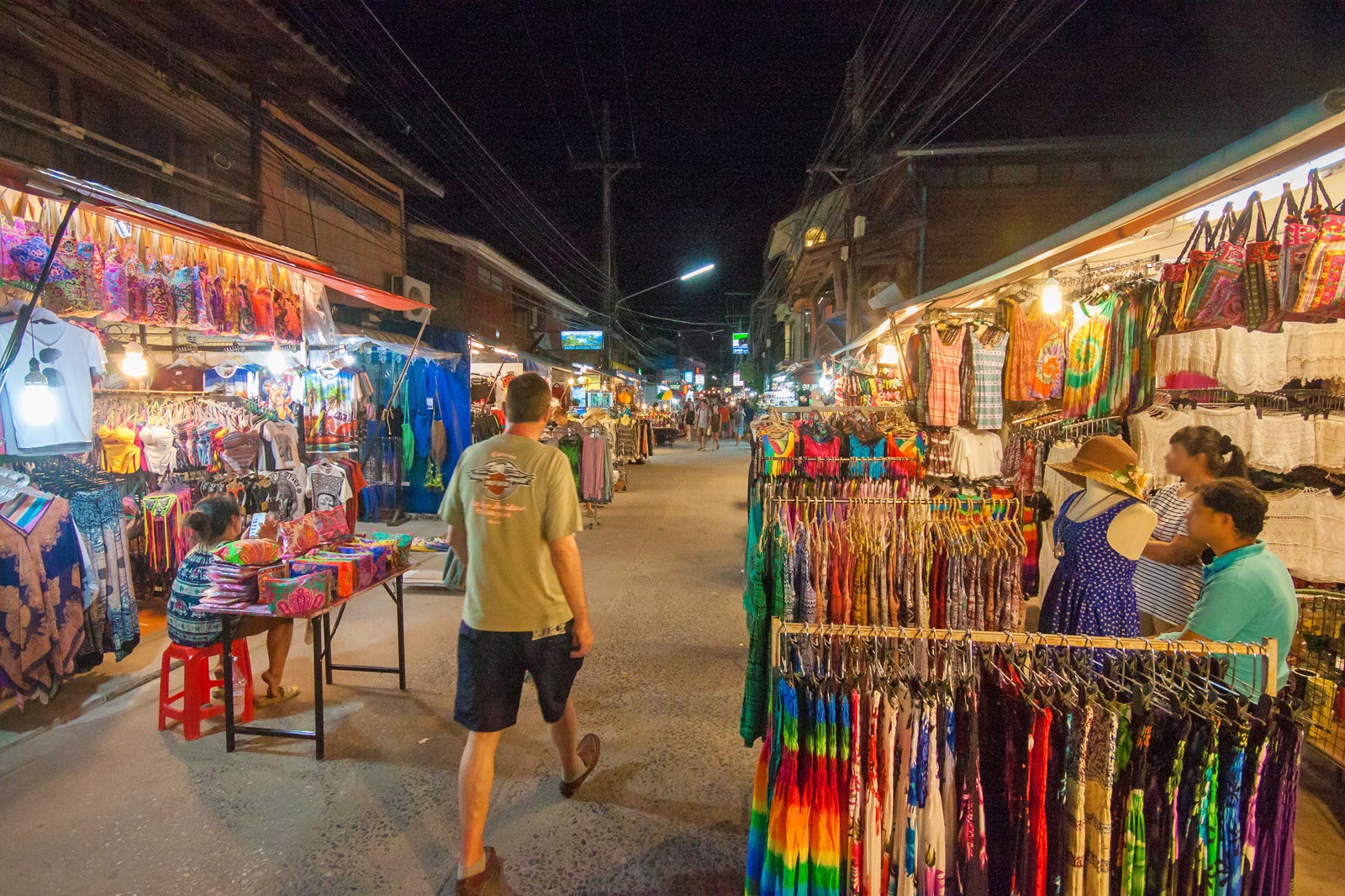 Fisherman's Village Walking Street brings the quiet, sleepy town of Bophut to life every Friday from 5 pm to 11 pm. It sees the narrow Beach Road and adjoining streets crammed with market stalls and shoppers from across Koh Samui, with a diverse range of wares available at very low prices.
Many of the stalls sell cheap T-shirts, simple jewelry, purses, sunglasses, beer cosies, and souvenirs. As with all market shopping in Thailand, a certain amount of judgment and measured expectations is necessary when deciding on your purchases.
Read more
Location: Bophut Beach Road, Koh Samui, Surat Thani 84320, Thailand
Open: Friday from 5 pm to 11 pm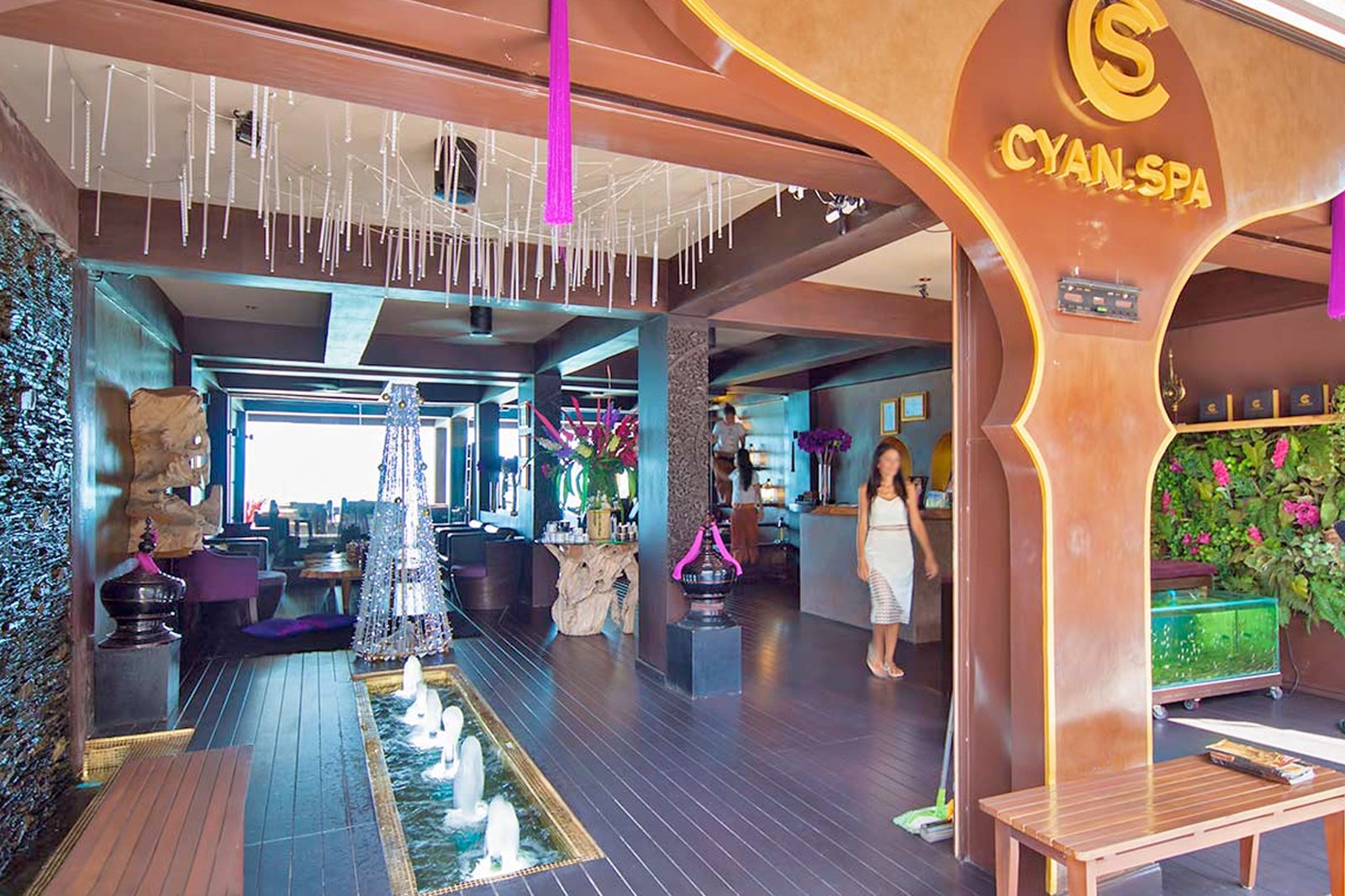 Cyan Spa is one of the most prominent beachfront spas in Bophut. It occupies a traditional Thai-style building, with floor-to-ceiling windows at the back overlooking the calm waters between Bophut Beach and Koh Phangan.
Cyan Spa has an impressive choice of treatments, massages, pedicures and manicures. While prices are a little higher than the average for single-hour traditional Thai massages, the skill of the staff and the quality of the facilities do justify it.
Location: 65/1 Moo 1, Fisherman's Village, Bophut, Koh Samui, Surat Thani 84320, Thailand
Open: Daily from 11 am to 10 pm
Phone: +66 (0)94 595 1017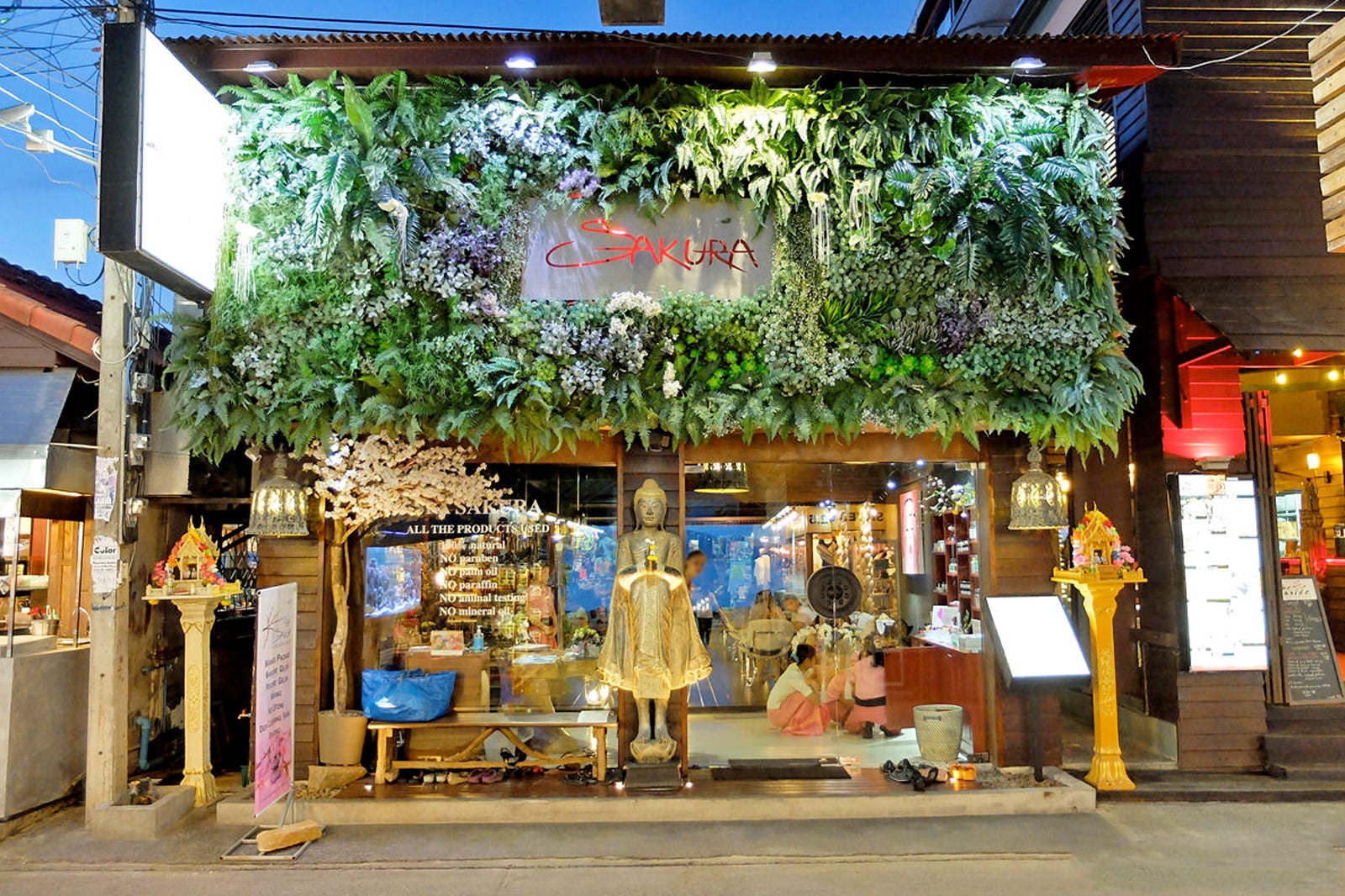 Sakura Spa occupies a traditional shophouse in Fisherman's Village in Bophut. Opened in 2012, the spa is a stylish, welcoming venue, beautifully decorated in a contemporary style that blends Chinese, Japanese and Korean influences.
Sakura Spa offers a great range of skillfully performed massages and facial and body treatments. It also has a great view of Bophut Bay and Phangan Island, which adds to the sense of relaxation.
Location: 54/1 Fisherman's Village, Bophut, Koh Samui, Surat Thani 84320, Thailand
Open: Daily from 10 am to 10 pm
Phone: +66 (0)95 427 8526
5
Tattoo studios in Bophut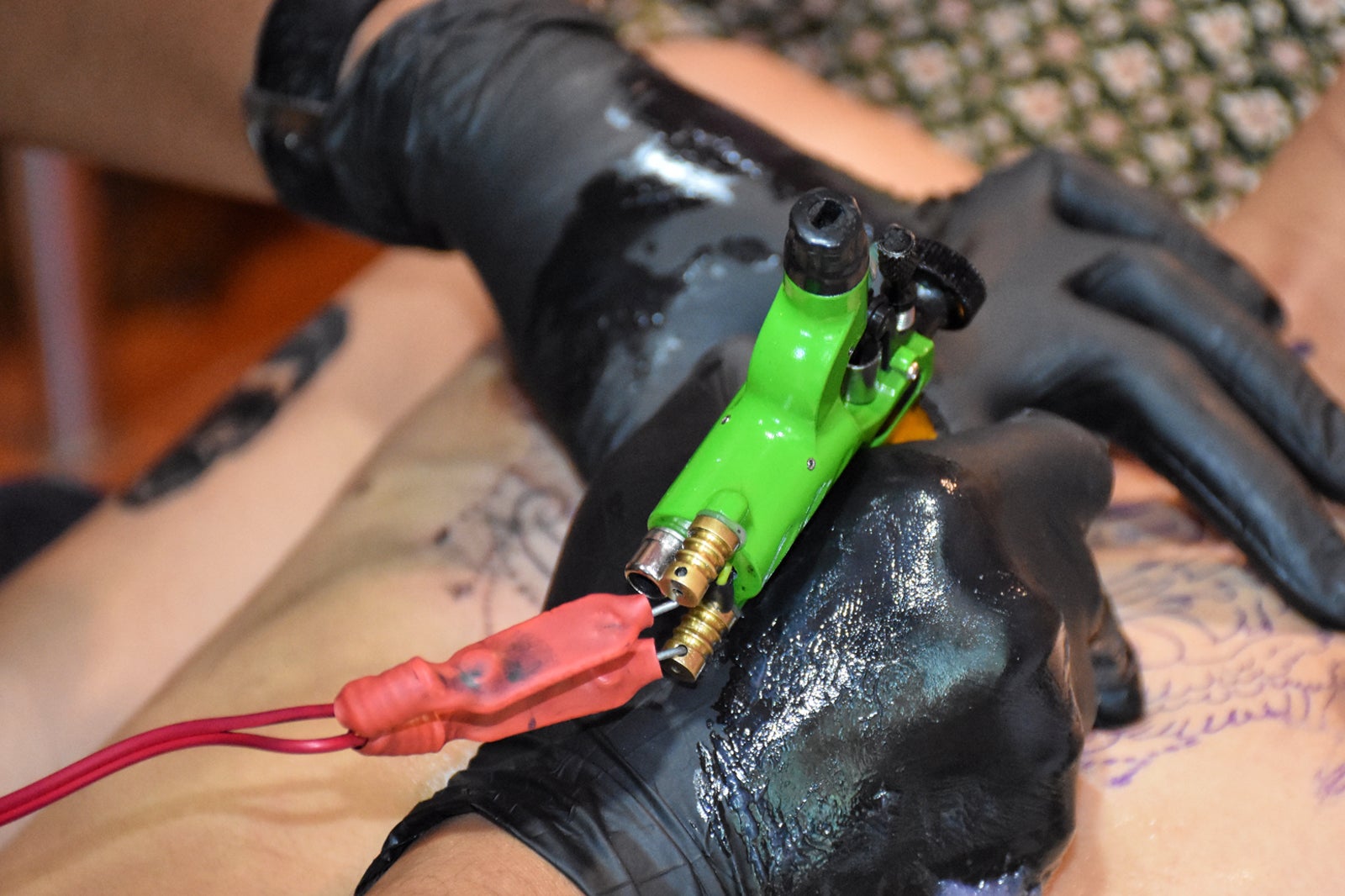 There are many tattoo studios on Samui offering work of varying quality. While most tend to offer reasonable standards of health and hygiene, it's worthwhile making a thorough (sober) assessment before going under the needle. Thailand's famous monk's tattoos, which supposedly give the recipient magical powers, are occasionally available at the Big Buddha Temple.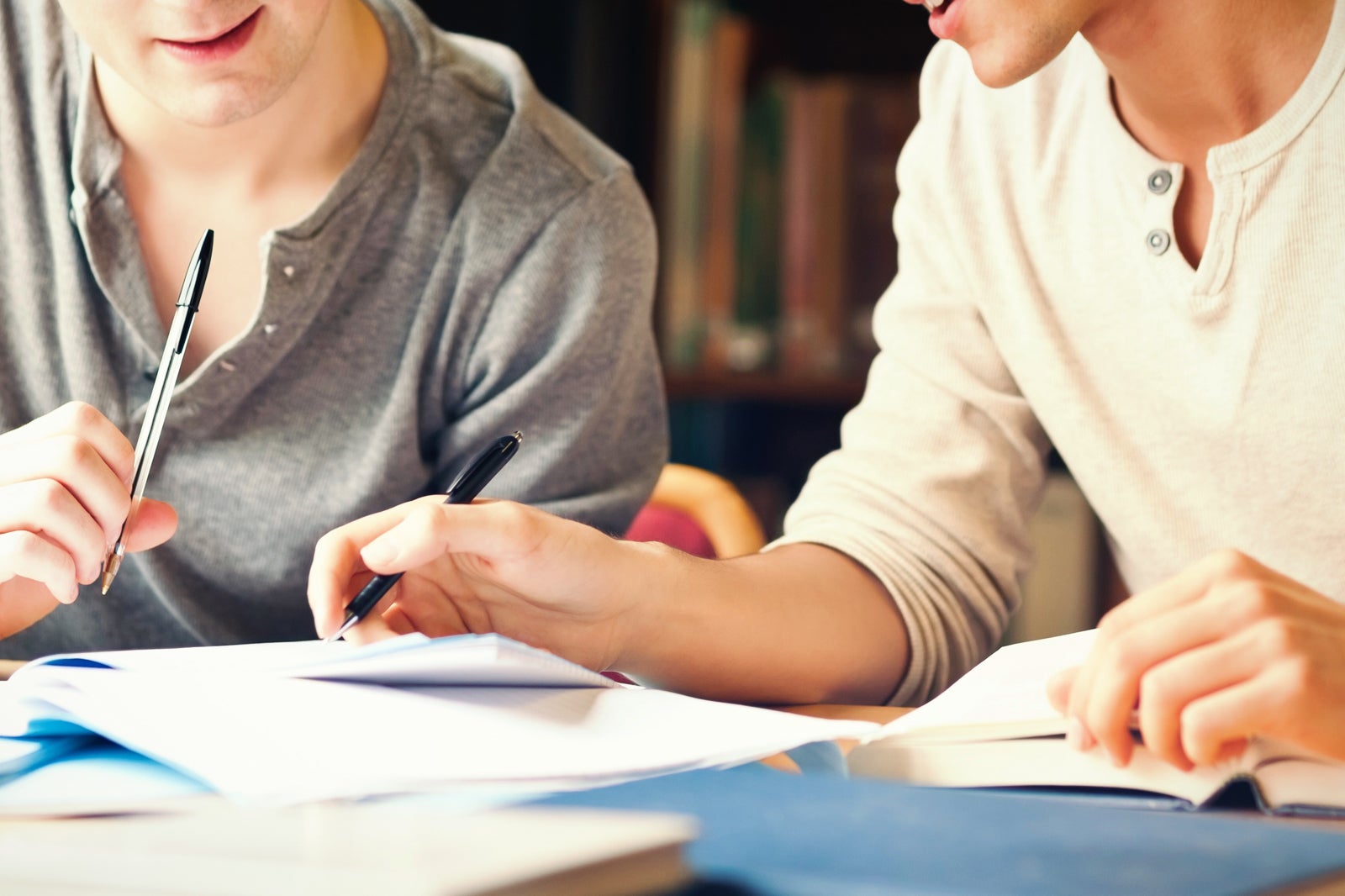 Mind Your Language is a well established, professionally-run language school in Bophut's Old Monkey Soi. If you have the time and inclination, it can be a gratifying experience to learn a bit of spoken Thai while in Koh Samui.
The school has experienced Thai teachers offering classes for up to 10 different levels. There's a maximum of 6 students per class. 1-year education visas for online Thai language courses are available if you want to extend your stay in Koh Samui.
Location: 142/7 Moo 1, Bophut, Koh Samui, Surat Thani 84320, Thailand
Open: Monday–Saturday from 9 am to 5.30 pm (closed on Sundays)
Phone: +66 (0)77 962 088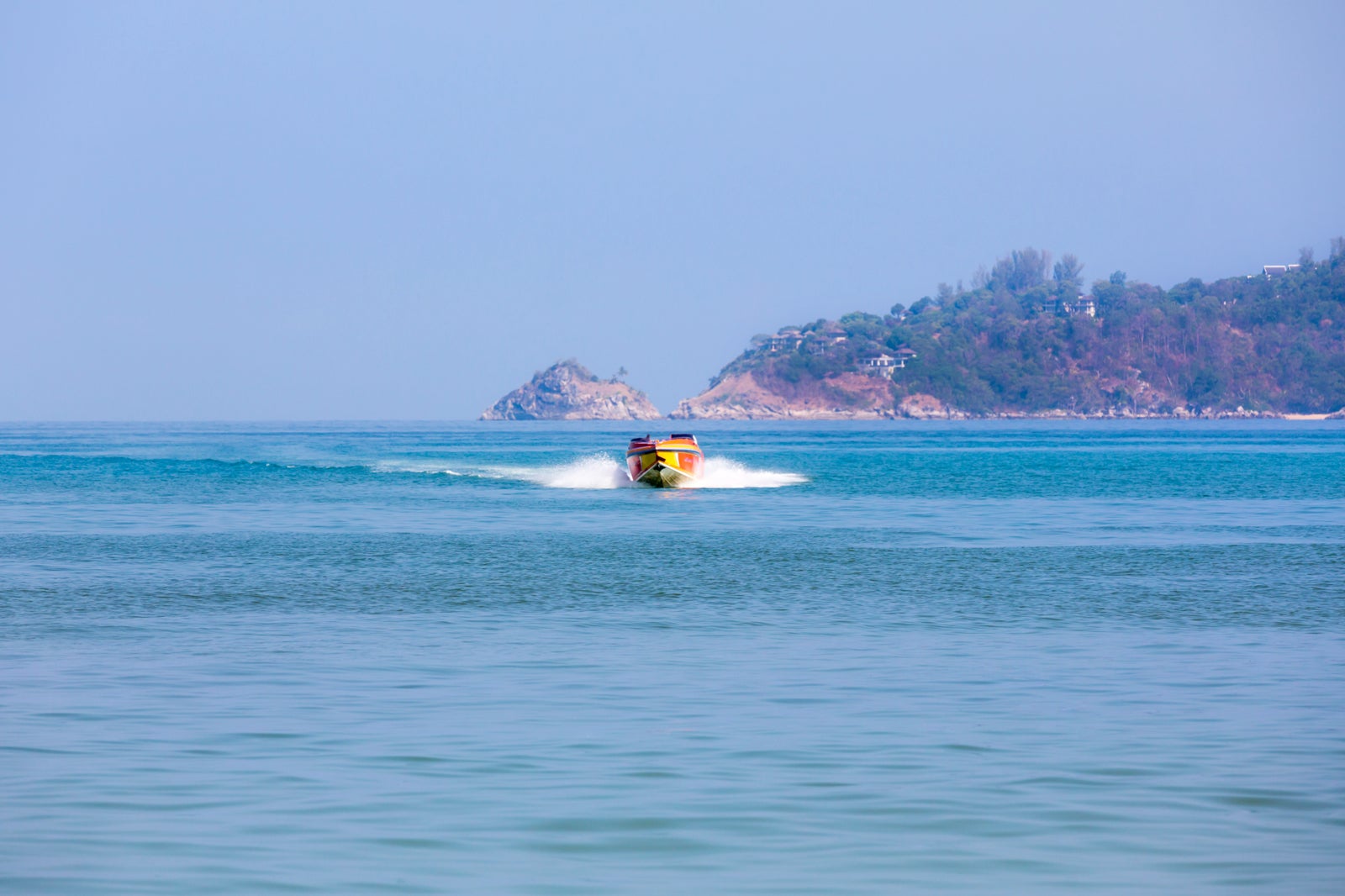 Tornado Water Xtreme is a tour provider that offers rides on the most incredible water toy available in Koh Samui. Nicknamed 'the roller coaster of the oceans' or 'the Lamborghini of boats', the Moggaro Jet Boat offers what no other speed boat can.
The spectacular Power Brake allows the boat to submerge safely, causing an explosion of adrenaline on passengers. The Moggaro Jet Boat is made of 100% aluminum and is approved by ISO security standards. So if you have a need for speed while in Koh Samui, be sure to take a ride.
Location: 82/1 Moo 4, Bophut, Koh Samui, Surat Thani 84320, Thailand
Open: Sunday–Friday from 10 am to 6 pm (closed on Saturdays)
Phone: +66 (0)95 289 5277
Back to top