6 Best Places to Go Shopping in Bangtao
Where to Shop in Bangtao Beach
Though Bangtao isn't exactly a frantic shopping hub, especially when compared to the huge megamalls and department stores of Patong Beach and Phuket Town, it does host plenty of quality shops and boutiques to satisfy the more compulsive shoppers, as well as providing plenty of stores for vacation-goers to pick up all of their basic necessities.
Our list of shopping destinations in Bangtao presents the most interesting and original stores located around Laguna Phuket Resort Complex, most of them being dedicated to quality handcrafted products from Thailand and Southeast Asia.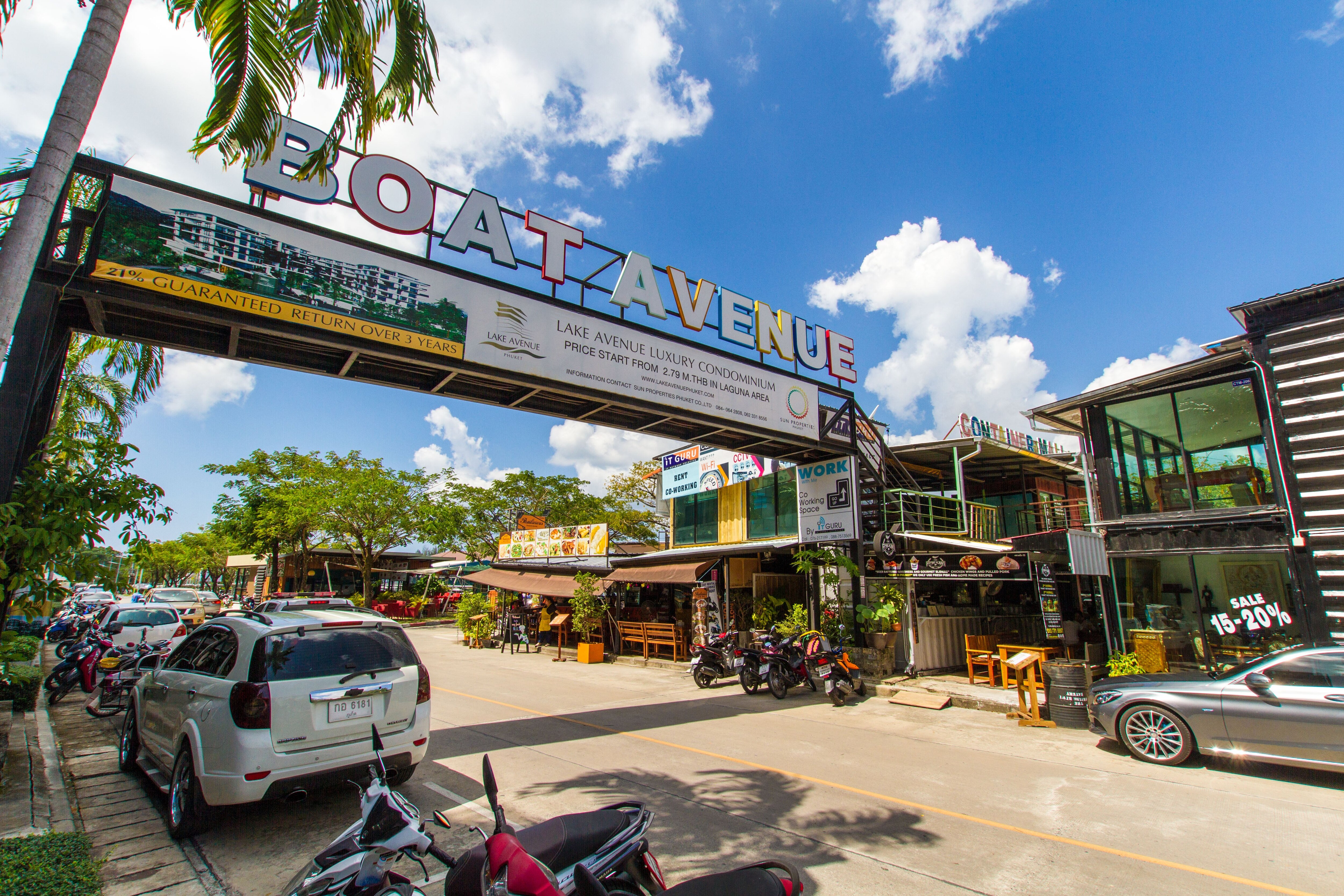 Boat Avenue is a large shopping complex located right before Tinlay Place and the entrance of Laguna Phuket Resort Complex. Covering an area of 30,000 sqm, Boat Avenue features different sections: 2 luxurious Zcape condominium buildings; a long row of 4-storey buildings hosting stores, offices and restaurants; a shopping street featuring chic fashion boutiques, massage parlors, and beauty salons.
Container Mall is an original 2-storey shopping mall made of vividly colored shipping containers, a Villa Market (convenient store); and B-Mall, a shopping mall counting about 20 boutiques.
Location: 49 14 Bandon-Cherngtalay Rd, Choeng Thale, Thalang, Phuket 83110, Thailand
Open: Daily from 9am to 7pm
Phone: +66 (0)92 014 9872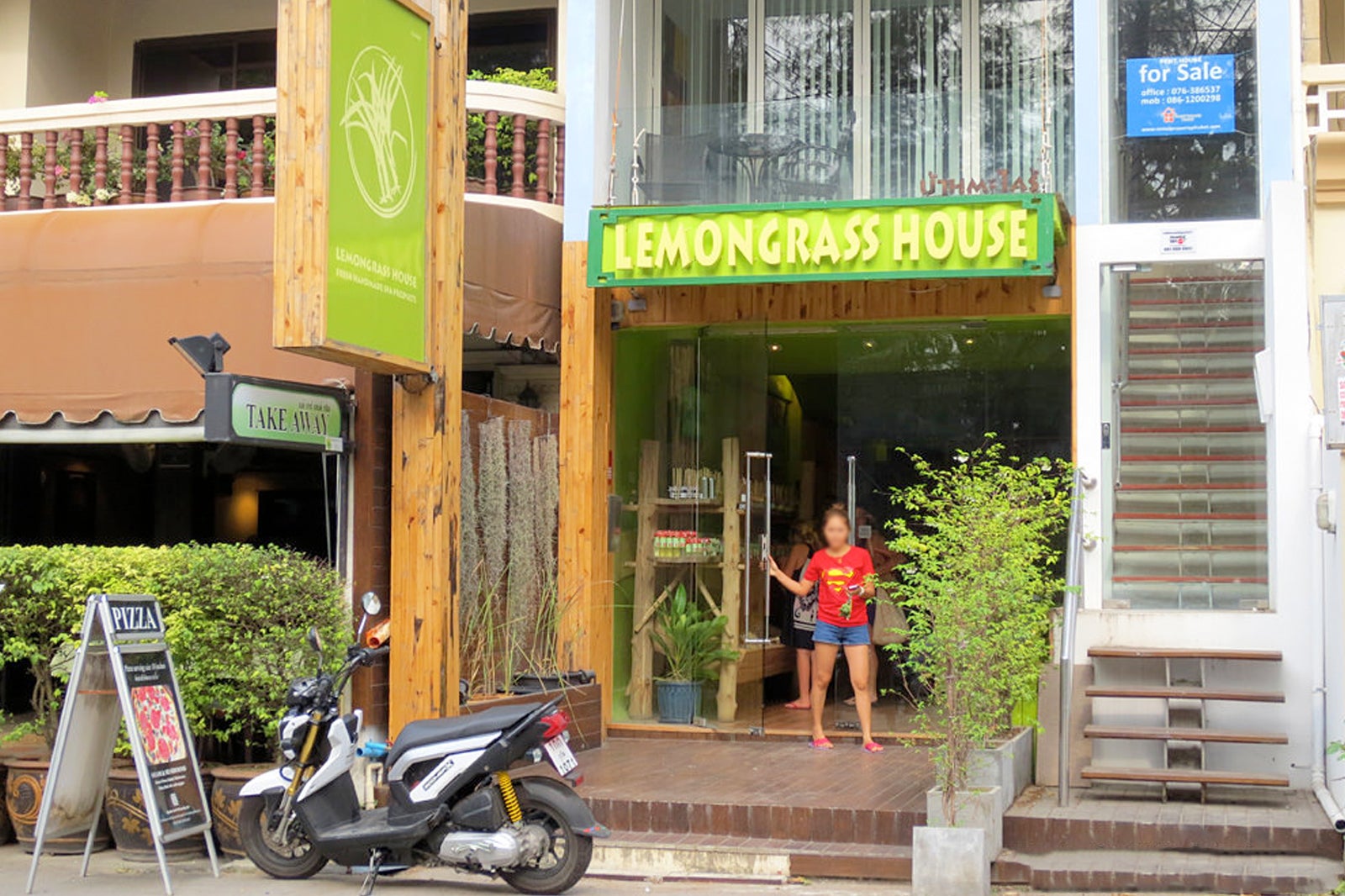 Lemongrass House is an original shop run and created by an American expat, Bobby Duchowny, who used to surf in Malibu and worked in the Hollywood movie industry before coming to Thailand in 1996. It was then when he started his business by producing neem oil which is used in many products (mosquito repellent, cosmetics, soaps, and more). Today, his success is quite evident, as this is just one of his 14 Lemongrass Houses across Asia.
Lemongrass House Bangtao is housed in converted shipping containers brightly painted in yellow and green. It's set along Srisoontorn Road at the entrance of Cherng Talay Village (when coming from the Phuket Heroines Monument). Inside, all the fragrances of the products on display make the atmosphere very pleasant; here, you'll find only natural products – soaps, massage oils, candles, essential oils, baby powder, and more – perfect quality souvenirs or presents to bring back home.
Location: 10 / 2 M.1, Soi Cherngtalay 1, Cherngtalay, Thalang, Phuket 83110, Thailand
Open: Daily from 9am to 8pm
Phone: +66 (0)76 325 501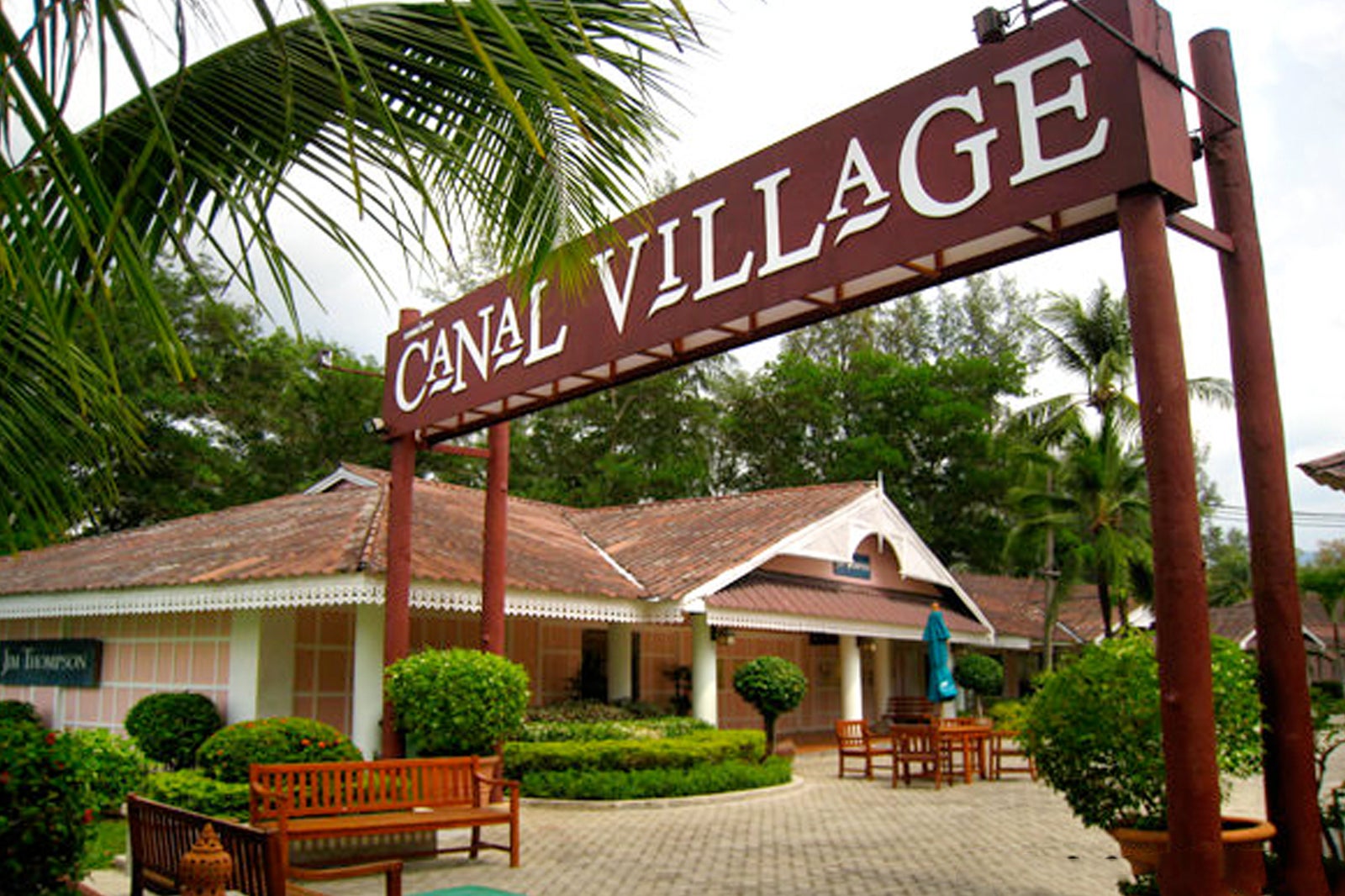 Canal Village Laguna Shopping
The aptly named Canal Village is the shopping and dining hub of the luxurious Laguna Phuket Resorts Complex. The village is set on the shore of one of the complex's lagoons and hosts about 40 units from jewelry boutiques to clothing fashion stores, to sport equipment shops to restaurants and bars, including some famous brand-names such as Jim Thompson which has two outlets in the village.
Canal Village is a pleasant place to hang around and shop as it's laid out like a walking street. The few restaurants and bars open here offer a cool way to spend the end of the afternoon around a drink while watching people passing by.
Location: 390/30 Moo 1, Srisoonthorn Rd., Cherngtalay, Talang, Phuket, 83110, Thailand
Open: Hours vary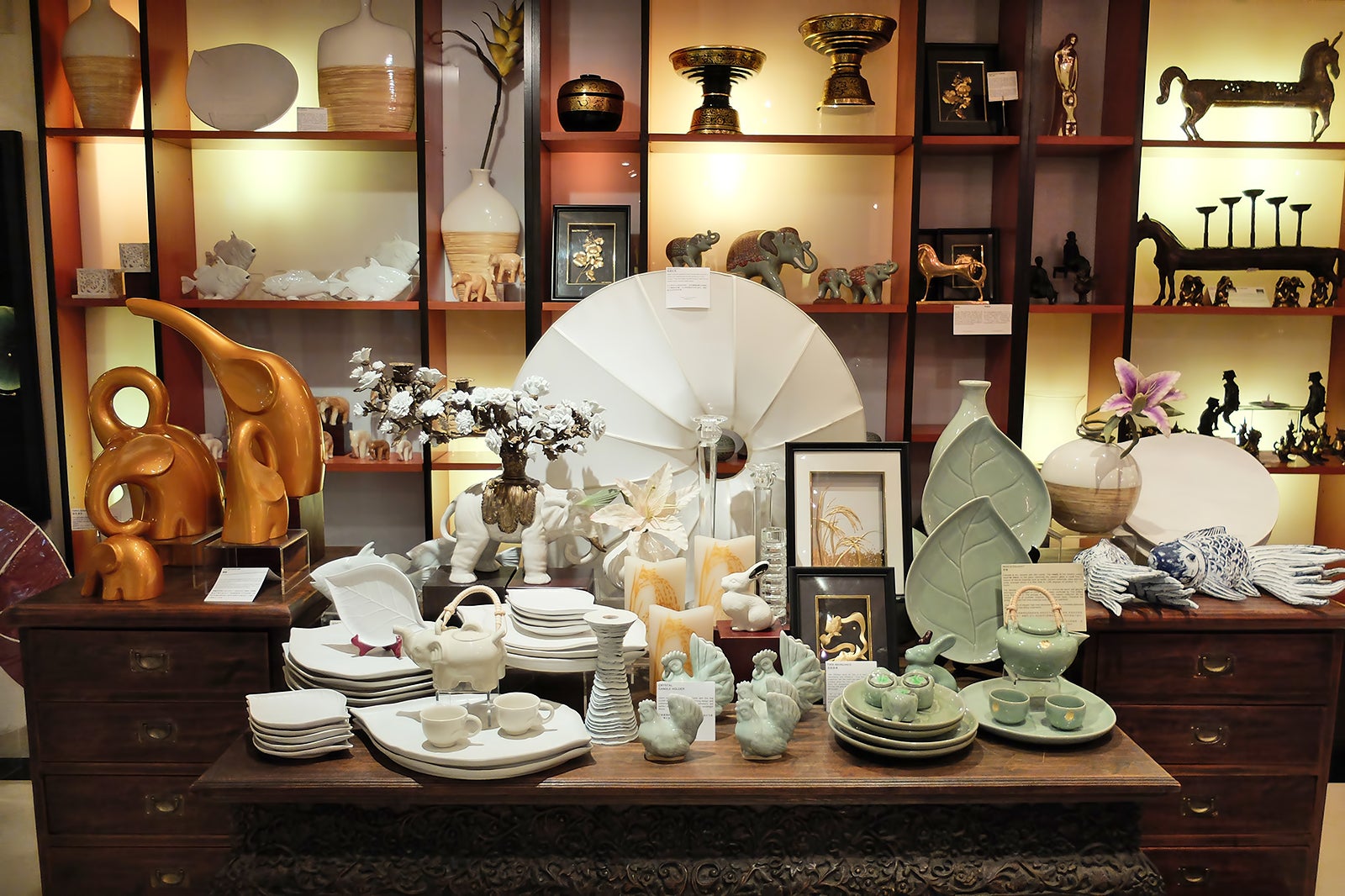 Located within the Laguna Phuket resort complex, are a handful of Banyan Tree Galleries, which are well known for their selection of high-quality handicraft products from all over Asia.
Items include jewelry, hand-woven textiles and Asian art. Prices are typically on the high side, but you can rest assured that all products are of the highest quality.
Location: 33 Moo. 4 Srisoonthorn Rd., Chengtalay, Thalang, Phuket 83110, Thailand
Open: Daily from 9am to 7pm
Phone: +66 (0)76 372 400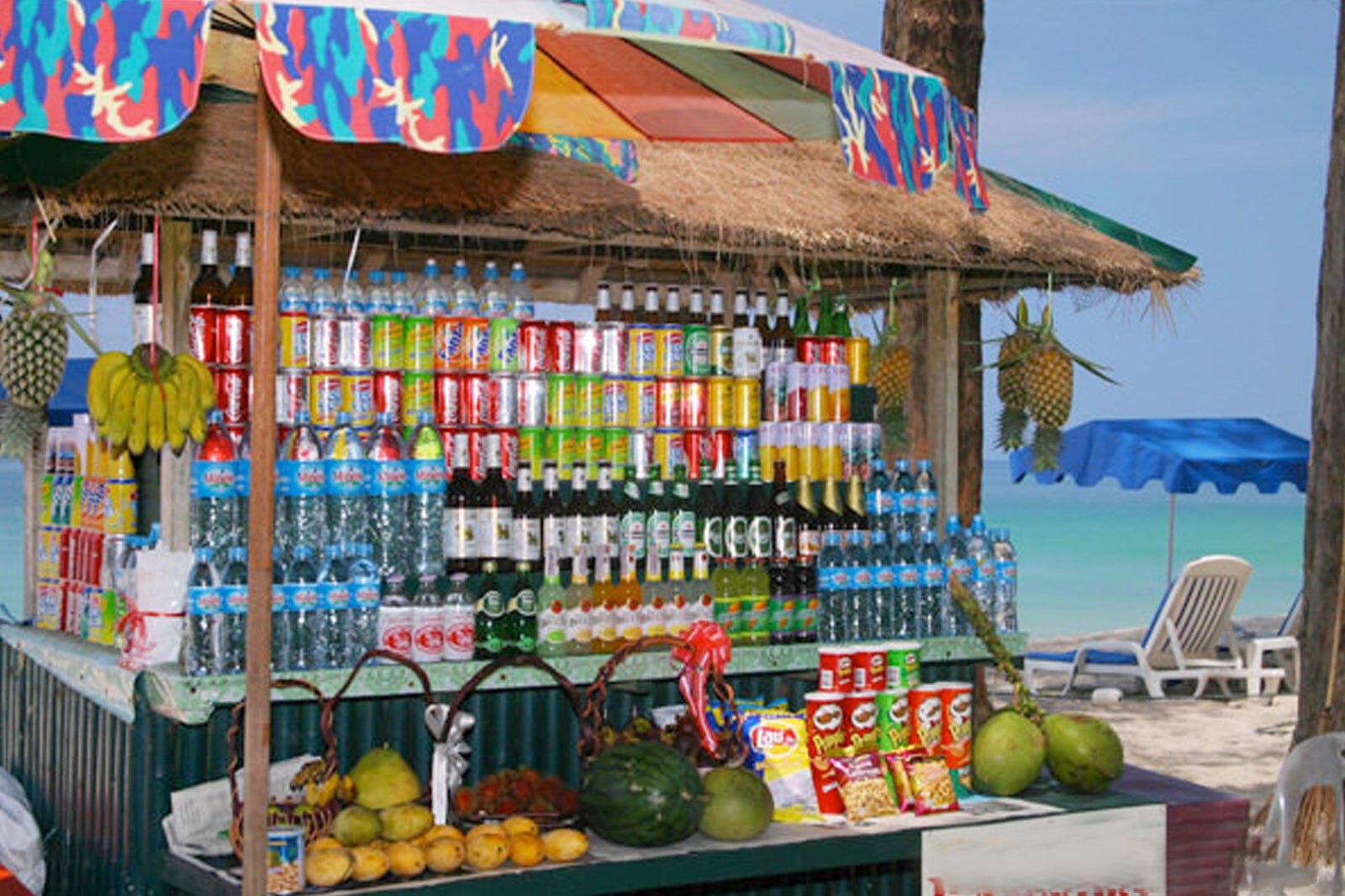 There are a few shopping activities going on at the beach, which can be a lifesaver if you've forgotten a vital piece of beach gear. Along the beach, you'll find small outlets here and there where you can get simple beachwear, sarongs, beach mats, swimming accessories, flip-flops, hats, suntan lotion and sun-glasses. The most popular items and activities are massages and hair braiding.
Open: Daily from 8am to sunset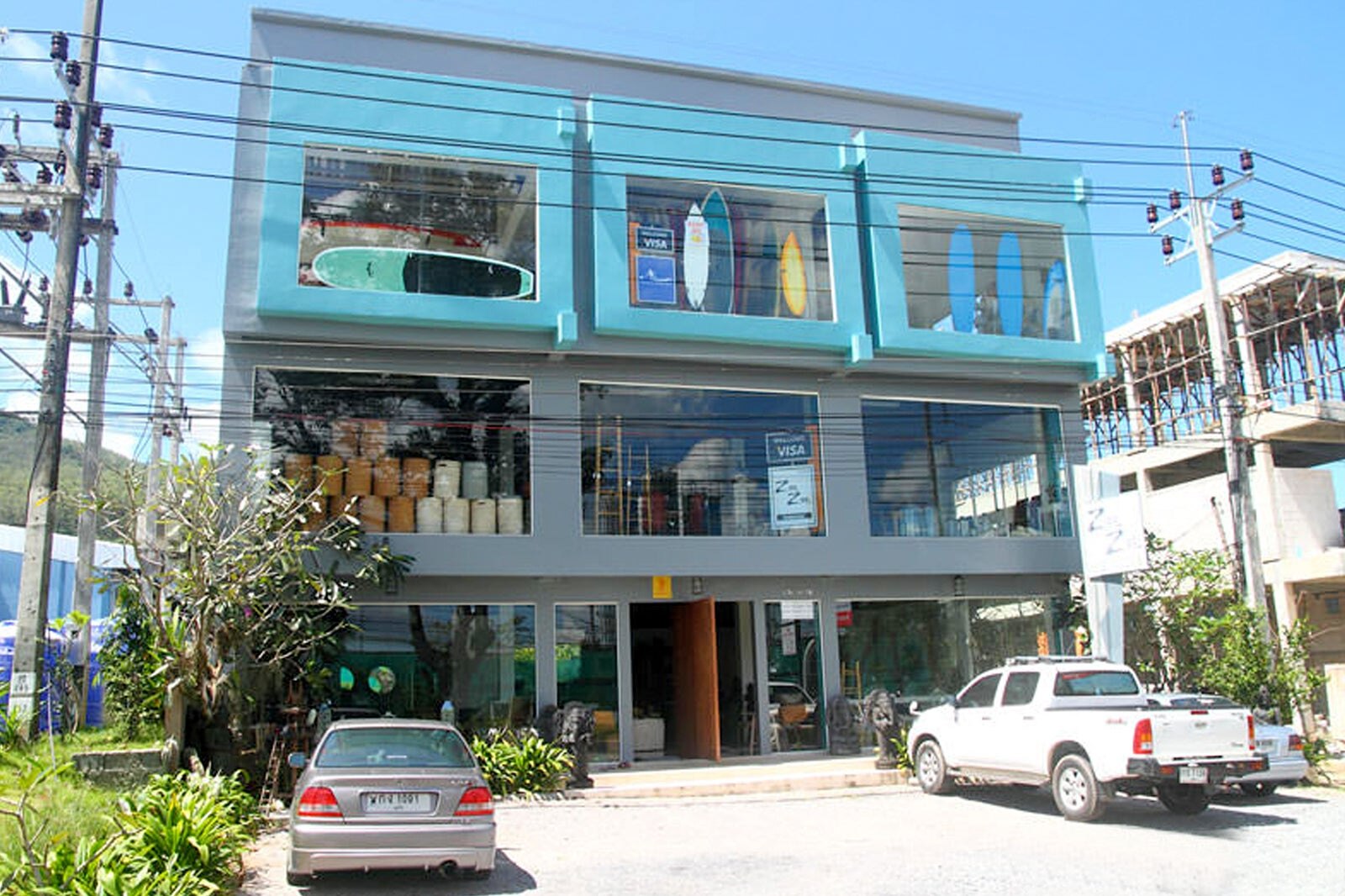 Zee Zee Interior specializes in furniture and natural building products manufactured in Thailand and Indonesia. Their designs range from contemporary to rustic, manufactured in teak and other tropical woods.
The products are accentuated with natural trimmings such as leather hides, stainless steel, shellac and beeswax. Their showroom displays a variety of interesting and unique items such as jars, Ganesha statues, candleholders, mirrors, wood decor items, rattan restroom amenity trays and woven baskets.
Location: 131/34-36 4 Srisoonthorn Rd, Choeng Thale, Thalang District, Phuket 83110, Thailand
Open: Monday–Saturday from 9am to 6pm (closed on Sundays)
Phone: +66 (0)7 662 0095