3 Best Live Shows in Bangkok
Bangkok's Best Theatre, Dance and Music Shows
Bangkok's best live shows offer the perfect evening experience after a day of sightseeing in the capital. What do a mythological masked monkey, a high-kicking troupe of ladyboys, and a gang of comedy chefs have in common? Many answers spring to mind, but the answer we're looking for is that you see them all live in Bangkok!
Bangkok has a nightlife scene that rivals most cities around the world. These live performances are just a small taste of what it's possible to see and do in this tropical metropolis. All of these theatrical shows in Bangkok are family-friendly, affordable and – most of all – a lot of fun.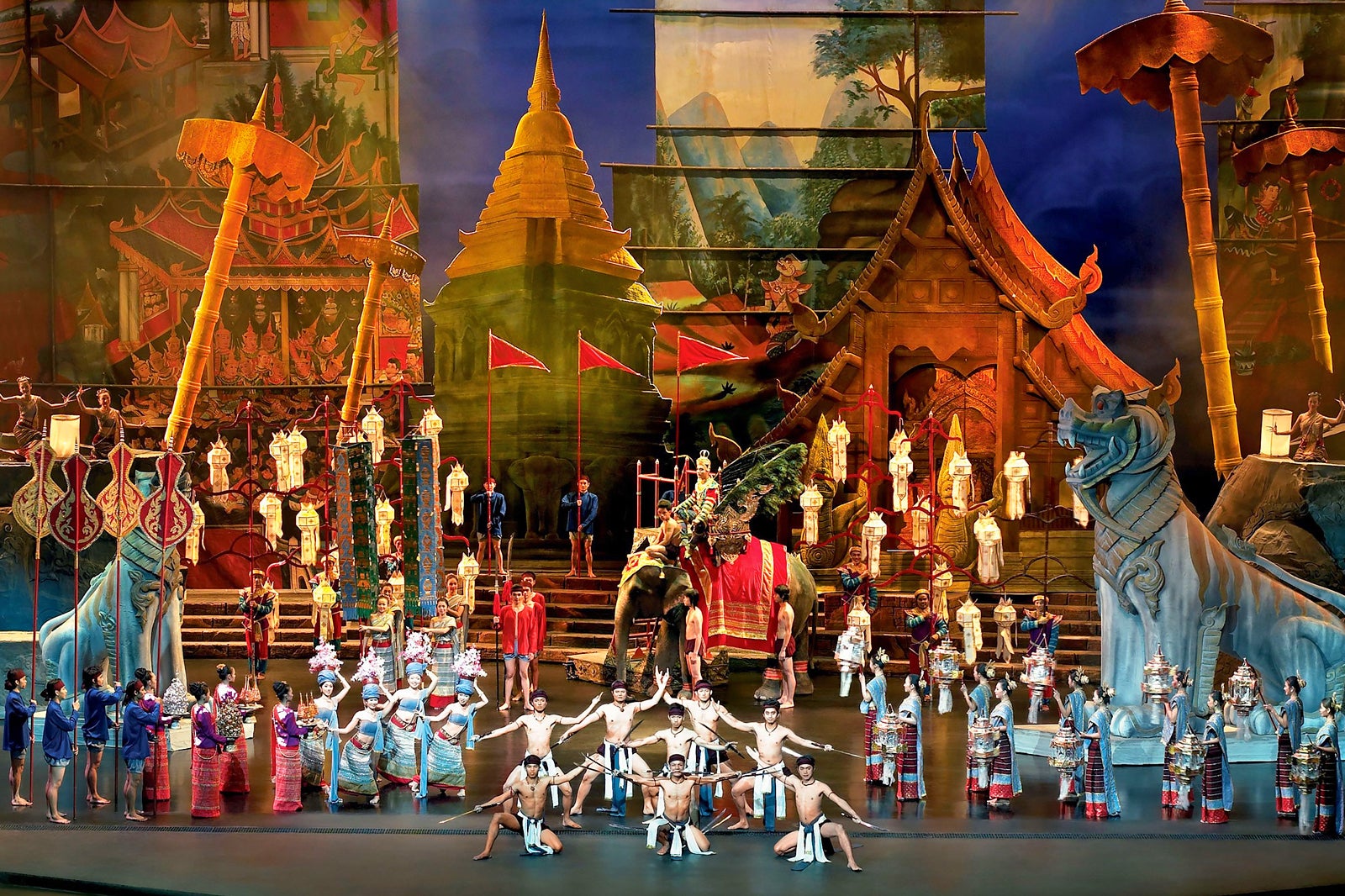 An extravagant, 70-minute-long performance awaits at Siam Niramit, which recreates the history of Thailand from its ancient origins right up to the present day. Expect traditional music, stunning costumes and a supernatural tale that spans angels suspended in the air to kungfu action scenes representing epic battles. The 3-act show will give you a better understanding of Thai history and culture. There's a mock village with several shops to enjoy before the performance. You can also find a Thai restaurant serving delicious and authentic cuisine.
Read more
Location: 19 Thiam Ruam Mit Rd, Huai Khwang, Bangkok 10310, Thailand
Phone: +66 (0)2 649 9222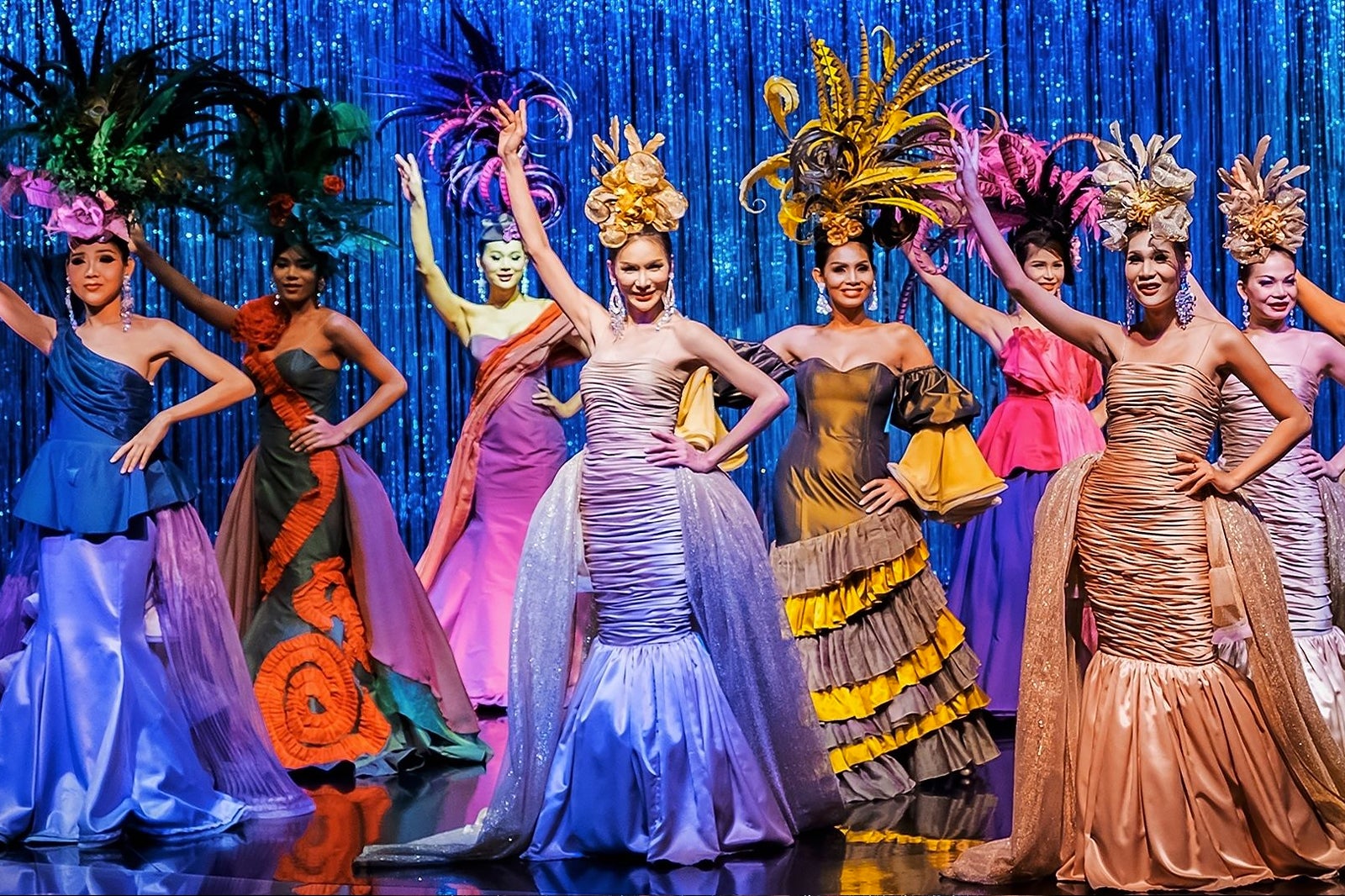 Calypso Cabaret is Bangkok's classic ladyboy cabaret theatrical performance is something everyone must see once. It offers the exotic beauty of Thailand's most stunning transvestite performers, amazing costumes and slick routines to the sound of classic show tunes. This professional production is suitable for the whole family. The 75-minute performance is on every night at 7.30pm and 9pm.
Read more
Location: Warehouse 3, Asiatique: The Riverfront, 2194 Charoen Krung Rd, Wat Phraya Krai, Bang Kho Laem, Bangkok 10120, Thailand
Open: Daily at 7.30pm and 9pm
Phone: +66 (0)2 688 1415
3
Khon at Sala Chalermkrung Khon Theatre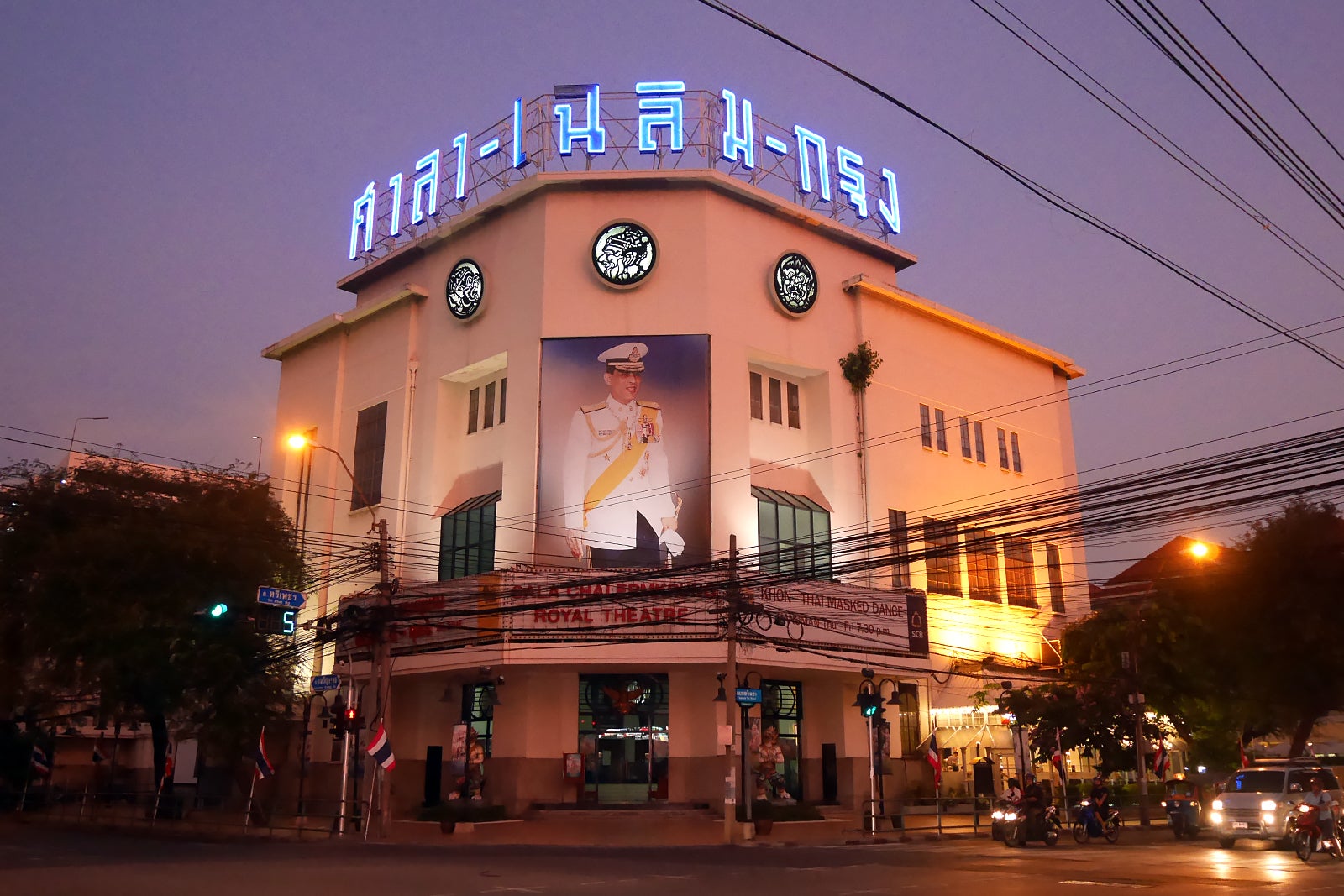 Sala Chalermkrung Khon Theatre hosts elaborate performances of the traditional Thai masked dance, Khon. Many characters from Thai antiquity have preserved their place in popular culture but none of them is as popular as the mischievous monkey Haruman, who tricked the gods into sending him back to Earth.
For people unfamiliar with this classical Thai dance, there's short video presentation explaining the significance of the movements. There's also a screen translating the dialog in English. This is a classic tale, originally part of the historical epic poem Ramayana, and will give guests an insight into the classic arts of Thailand.
Location: Sala Chalermkrung Royal Theatre, 66 Chalermkrung Road, Sala Chalermkrung, Bangkok 10200, Thailand
Open: Thursday and Friday at 7.30pm
Phone: +66 (0)2 222 0434
photo by กสิณธร ราชโอรส (CC BY-SA 4.0) modified
Back to top