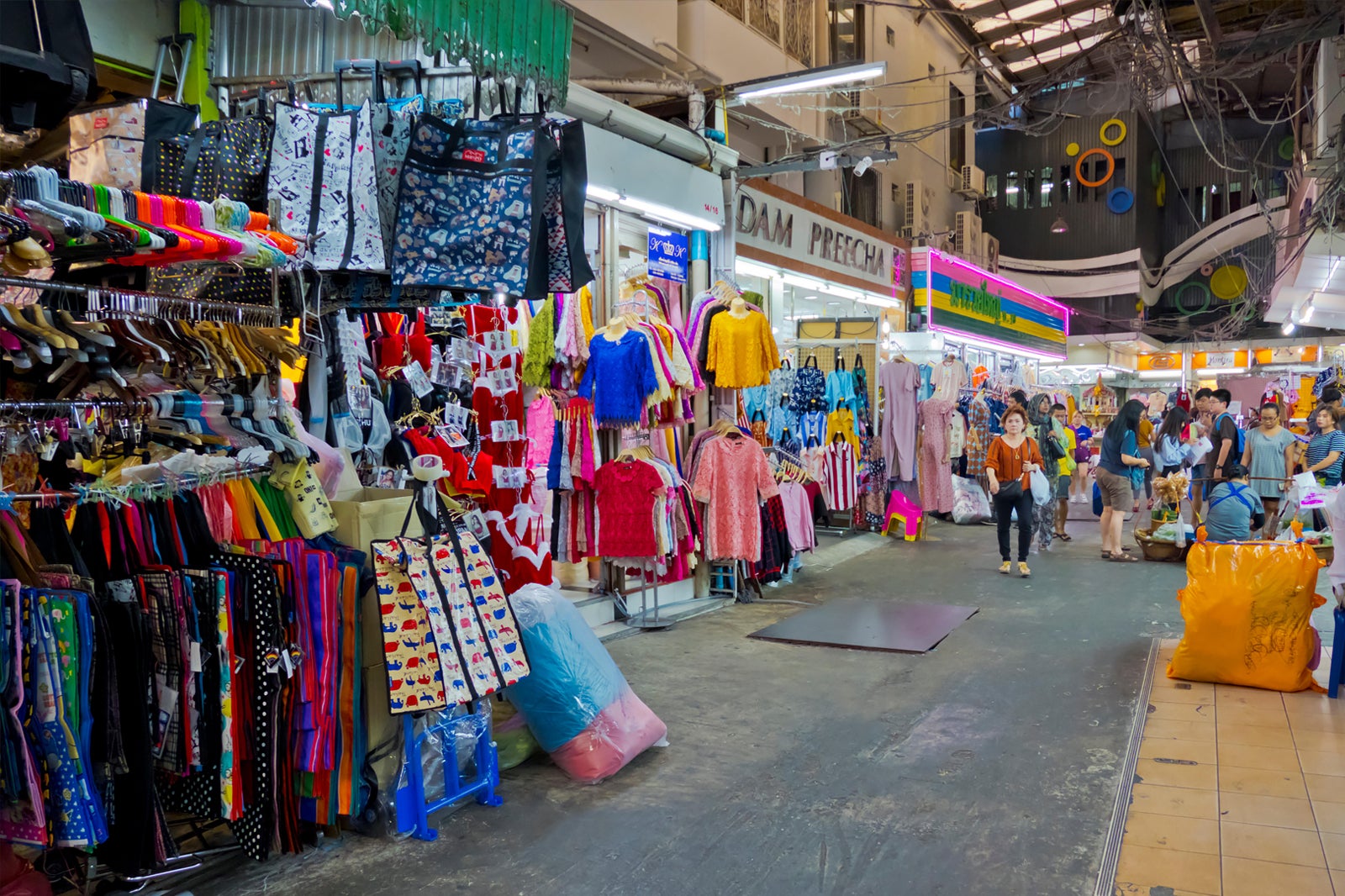 Shopping in Pratunam
Pratunam travel guide
Shopping in Pratunam is high up on the list for most shopaholics visiting the Thai capital, as it's the popular retail and hotel district of central Bangkok. When in Pratunam, you'll quickly realize that few other cities offer such a vast choice of goods, much enhanced by the polite sales techniques and good-natured haggling that accompanies most transactions. Provided you have sufficient time, following the standard tourists' shopping rules will help you secure some incredible deals. The golden rule for bargaining is to do so with a smile – your most important negotiating tool!
For more shopping venues, you can head toward the Ratchaprasong and Chidlom-Ploenchit areas, where you'll find CentralWorld and a Big C Superstore.
Best shopping in Pratunam
Featured stories & fun stuff
10 Best Places to Go Shopping in Pratunam

Shopping in Pratunam is often considered the number 1 activity in this popular retail and hotel district of central Bangkok. As well as offering great value accommodations and interesting street food, the compact Pratunam area ranks alongside Bangkok's busiest and best places to come for shopping adventures. Getting to Pratunam is straightforward: it's within a 10-minute walk from Ratchathewi...
Back to top