The Bangkok International Motor Show is always the biggest event of the year for a mixed crowd of car lovers. Just like in any major car show around the world, there's a small army of geeky photographers chasing pretty ladies.
The Bangkok Motor Show is a seriously big happening, covering 167,000 sq m, including an impressive 60,000 sq m indoor space. Similar to the Frankfurt or Paris motor shows, the spectacle is seriously impressive.
Despite being at Impact Muang Thong Thani, a long way from downtown and with the expected traffic problems, a permanent stream of people flock there every single day – the large majority coming, of course, by car.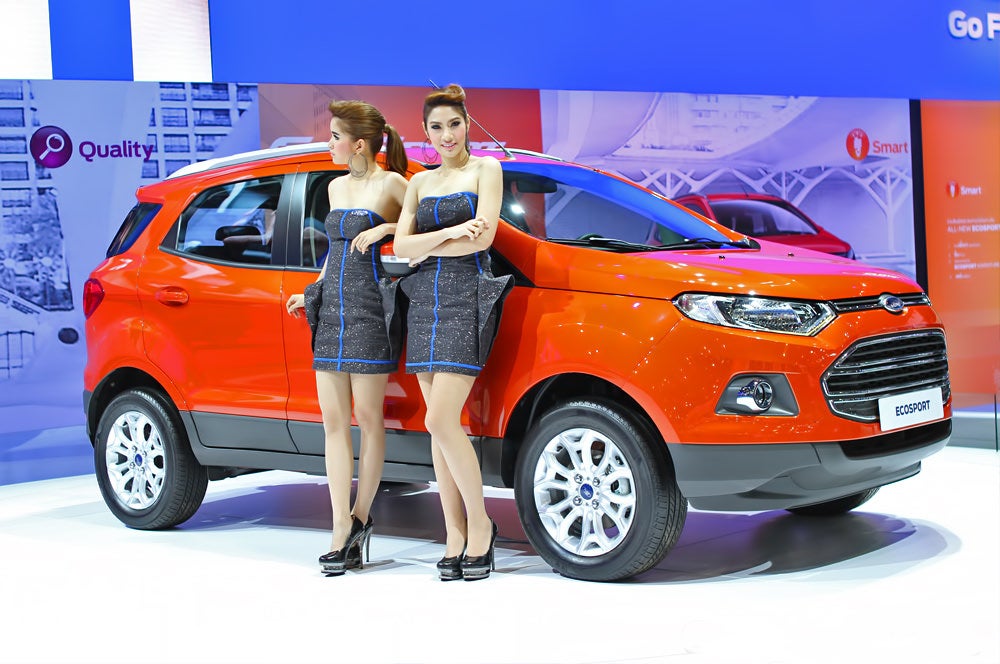 You can expect to see over 170 companies from more than 10 different countries but, to be fair, most companies present at the motor show are specializing in accessories, sound systems and car coating. You'll find about 30 cars brands at best, mostly from Japan and Germany but also England, Korea, France and Italy.
Motorbikes are increasingly popular and a large number of models from Kawasaki, Yamaha, Harley Davidson and the hugely popular Ducati are presented. Plenty of events take place all day long during the 11 days that the event lasts, with the appearance of some Thai celebrities. A schedule is given to you with your ticket on arrival to help you plan where to be and when.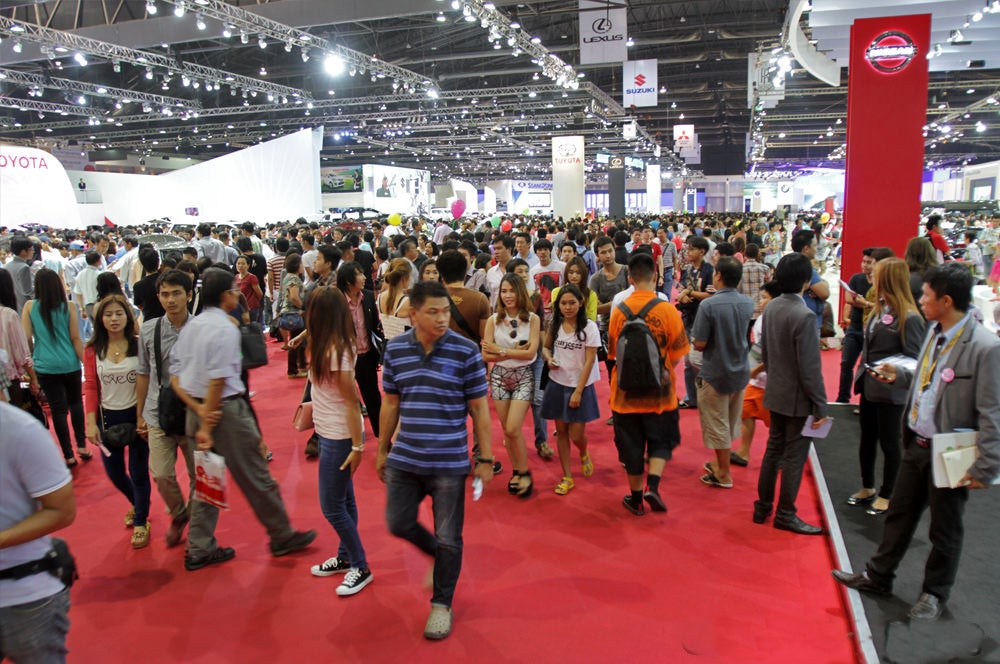 The place is huge and a fair distance out of town, so it's a bit challenging to get there if you don't have your own car, but vans are available from Chatuchak BTS, the closest Skytrain station.
Once inside this colossal showroom, get ready for the expected crowd, especially on weekends. This crowd is clearly divided into 2 groups - the buyers (or dreamers) moving from car to car and snapping every model with their smartphones, and a small army of frantic photographers, mostly amateurs, pointing massive lenses with great enthusiasm at the other kind of models.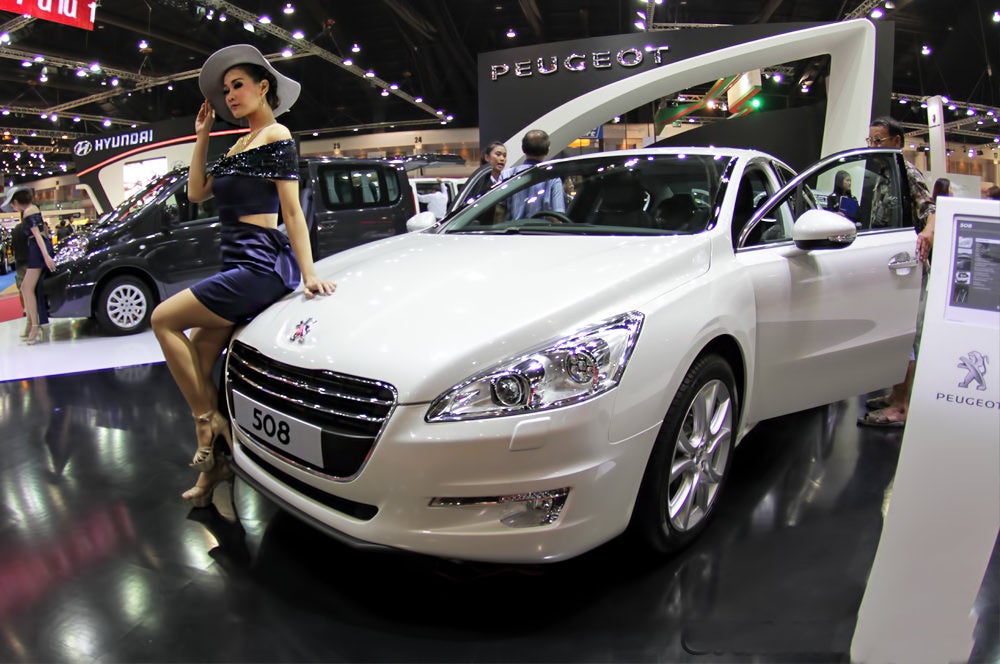 The irresistible draw of shiny spotless machines occupying two-thirds of this 60,000-sq-m building is a golden opportunity for the makers to introduce new models to the Thai markets. All Japanese makers display the entire fleet of models available in the country and the crowd is eager to discover these brand new cars, largely advertized but not yet seen in public from the likes Toyota, Honda and Nissan.
Due to their immense popularity with Thais, there's a large range of Mercedes Benz, BMW and Porsche, but other brands just bring a couple of their flagship models. Despite the ludicrously high tax in Thailand, owning a car here is a lot more than just transportation – it's a social statement that can open a lot of doors.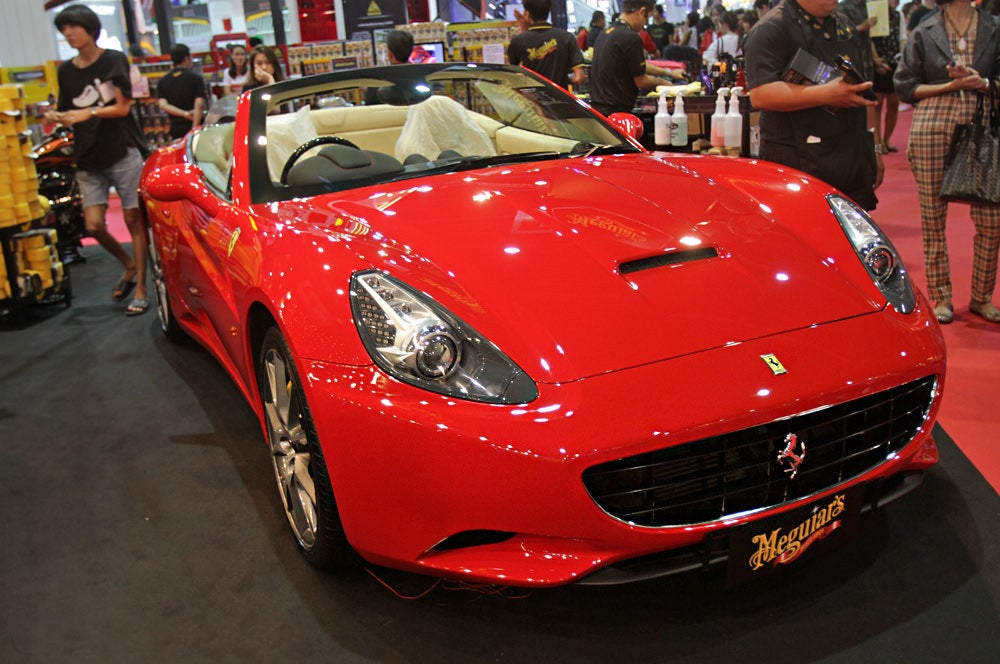 The range of vehicles is vast and this is really a showcase to buy or compare the models you might buy later, with a growing preference for cost-efficient, compact 5-door models for the city and powerful pick-up trucks for fieldwork upcountry.
Just for the fun of it, there are still a few dream cars such as Bentleys, Jaguars and massive Rolls Royces, which we rarely see cruising around Bangkok. The very few Ferraris and Lamborghinis are not presented by the official dealers but by the gray market resellers.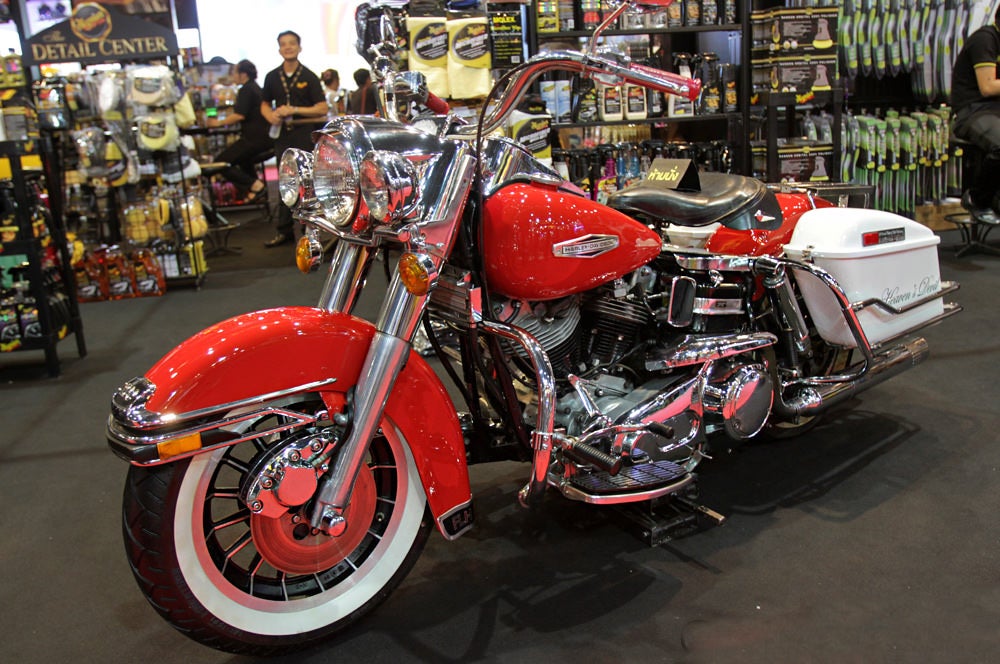 There's also the full gamut of motorbikes, from the humble scooter to the real racing machines, including a small but very popular collection of Ducatis and Harley Davidsons.
The far end of the building is where all the fun accessories are all packed… everything you think you need to make your car look better, from glass coating to a full android car navigation system. It's interesting to note the impressive amount of massage chairs are on sale here. It appears that walking around between cars and showgirls tends to make tired visitors more responsive to the idea of buying an expensive massage chair. Even a cheap foot massage machine suddenly becomes irresistible.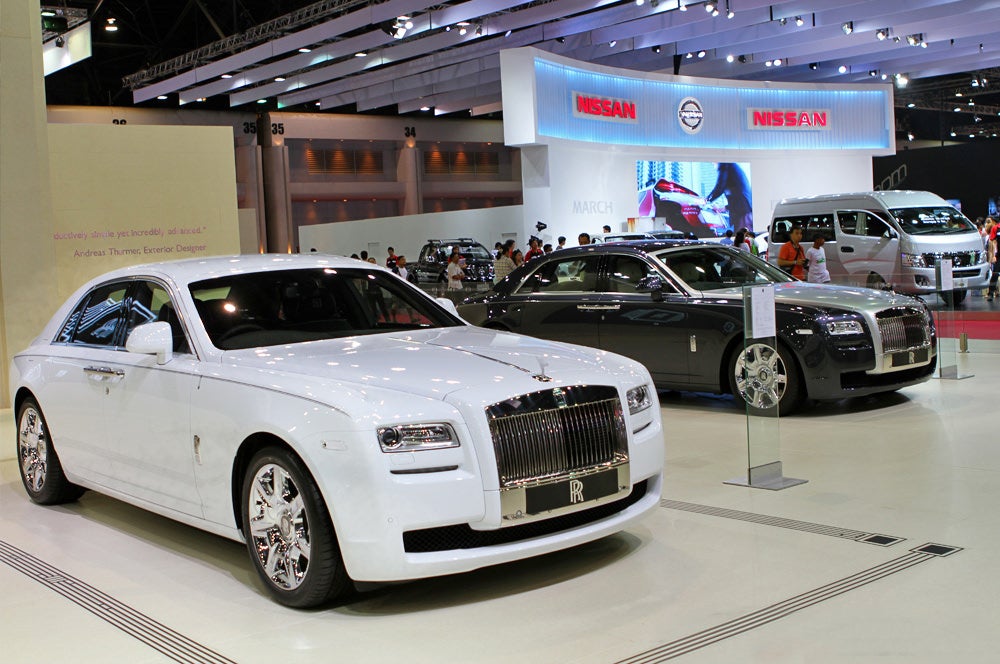 Bangkok Motor Show
Location: IMPACT Muang Thong Thani, 3 Banmai, Nonthaburi 11120, Thailand
Phone: +66 (0)2 833 4455
Back to top