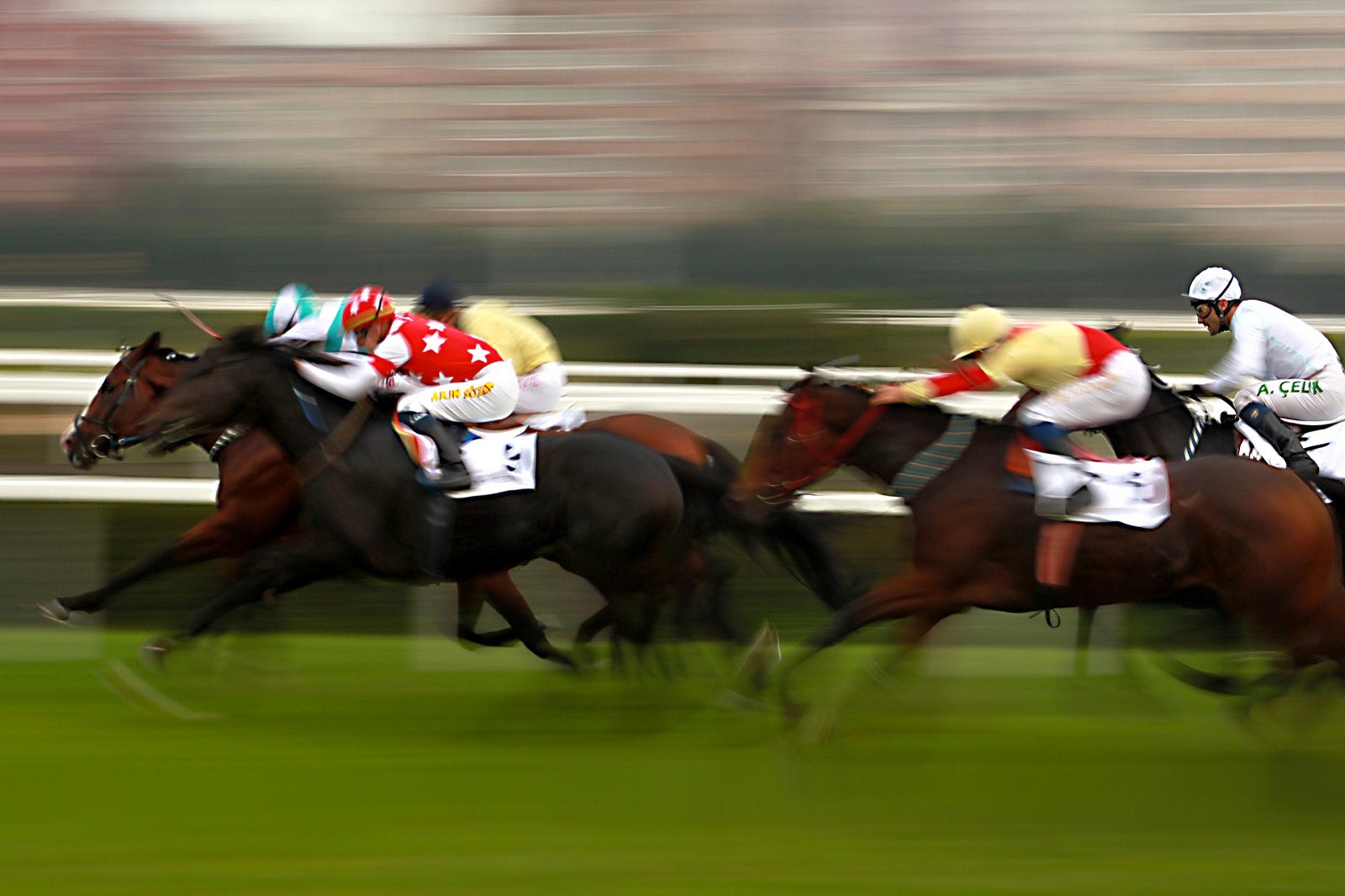 The Bangkok horseracing scene typically goes like this: It's a sweltering Sunday afternoon. Concentrating hard on their favorite steeds, the crowd on the stand – most of whom are binocular-attached punters – rises to their feet with a deafening roar once 'Chok Dee' (Lucky) reaches the 'bell lap' (the final lap of a race).
The commentator's voice reaches a near-hysterical pitch as the excitement mounts in the Royal Bangkok Sports Club stadium. Though not quite a scene one would expect to witness in Bangkok, horseracing events do have their fair share of followers and offer an exhilarating experience.
Bangkok Horse Racing - one of the highlights of 8 Best Things To Do in Chidlom (Read all about Bangkok here)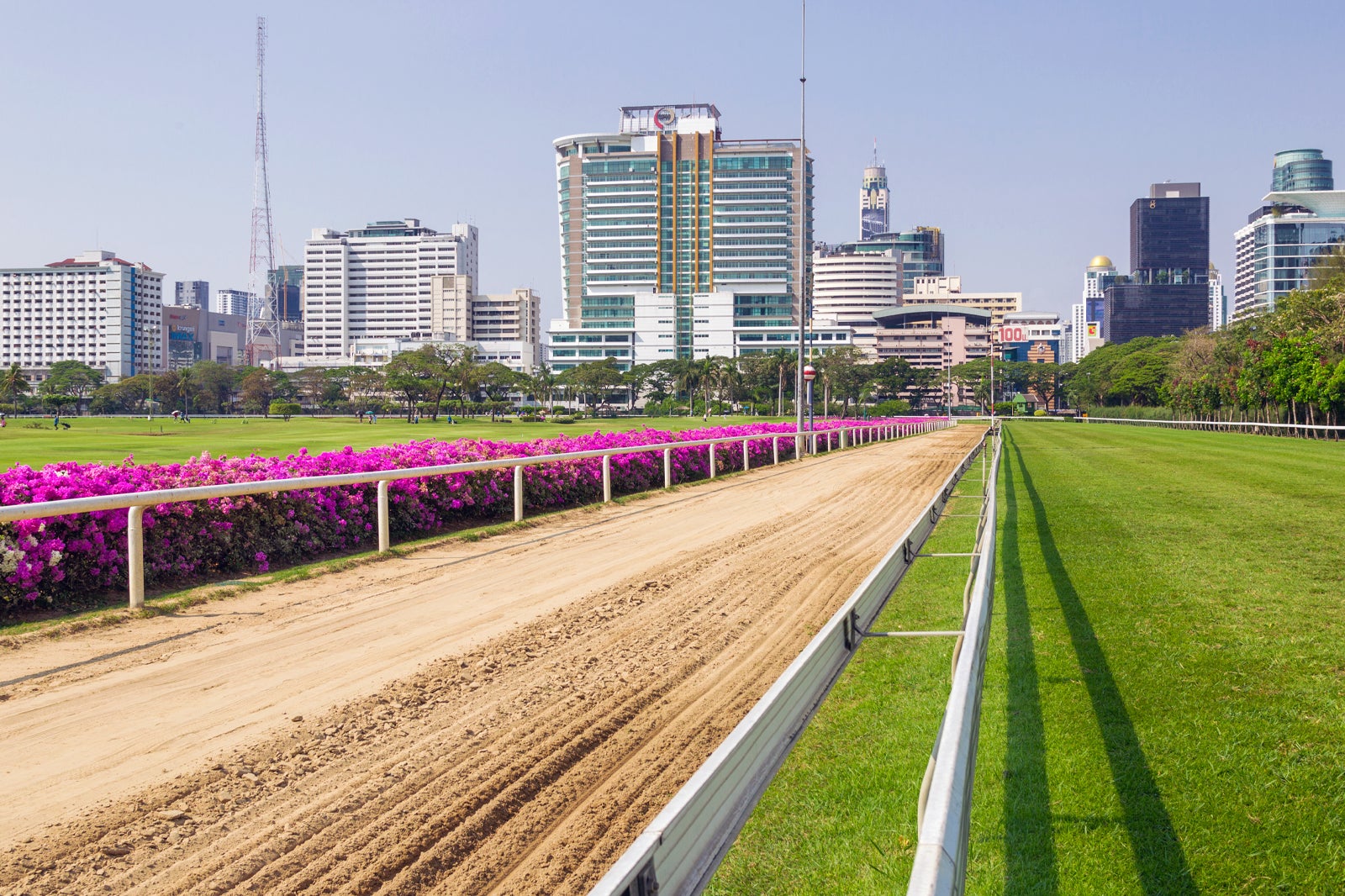 Betting on horses in Bangkok isn't taboo
Reserved especially for the hi-so (high society) types, these prestigious sports clubs provide a recreational playground for the country's elite, where members have exclusive rights to enjoy a variety of sports facilities such as Olympic-standard swimming pools, golf courses, badminton, tennis and squash courts, horseback riding and gymnasiums. While some clubs still welcome new members (long waiting lists!), other clubs have stopped accepting new members. The only way to obtain membership is if someone in your family is already a member.
The general public, however, is allowed to go in for horseracing events, which are held every second Sunday at the Royal Bangkok Sports Club. Betting is allowed, and it begins at 50 baht on a 'win-place' basis only (you collect if the horse you bet on comes in first. If you wager to 'place', your horse must come in first or second to collect). Incidentally, gambling is illegal in Thailand, but betting on horses seems to be the only exception to the rule.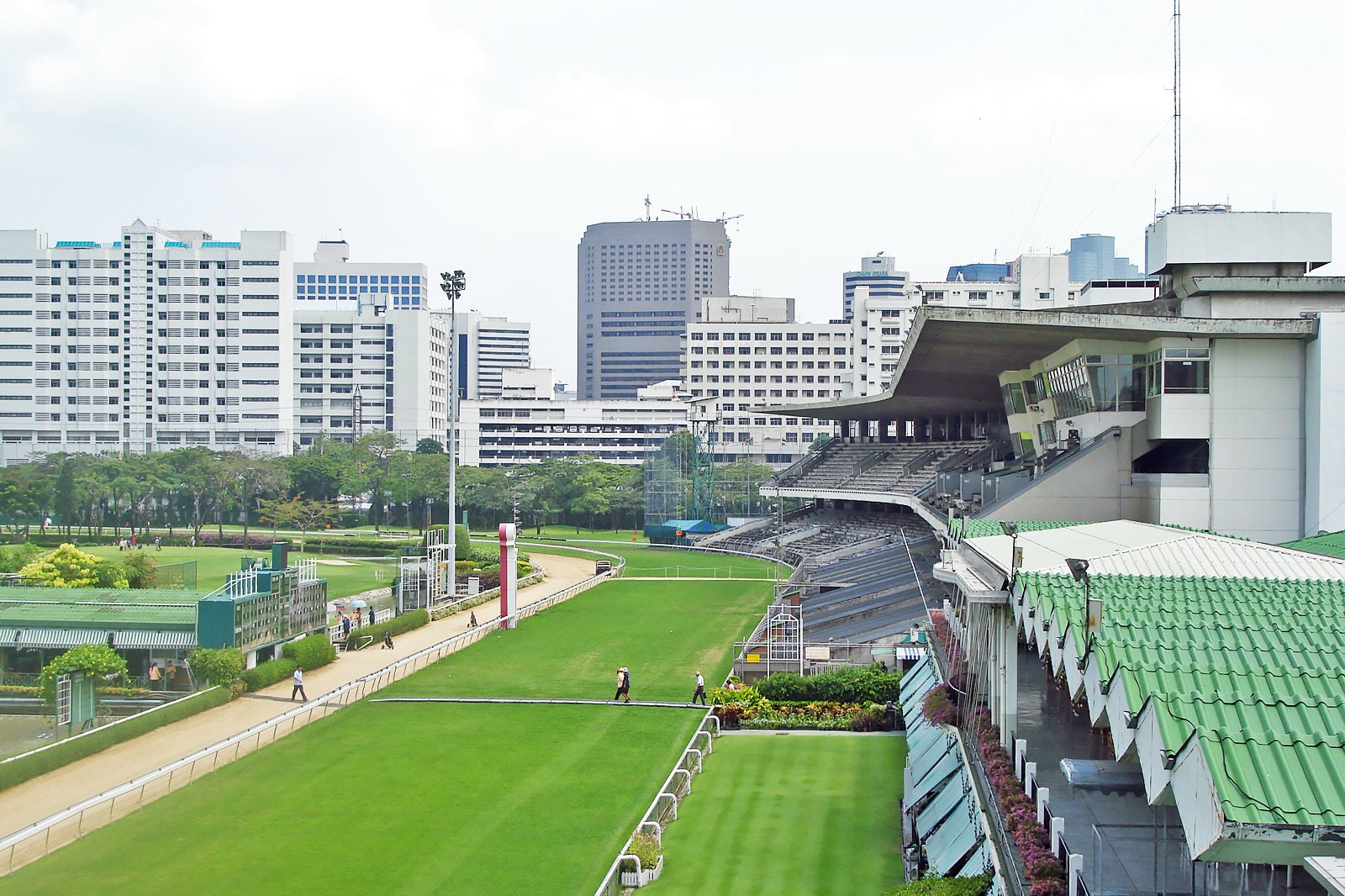 Horseracing first began in Thailand 100 years ago when King Rama V returned from his state visit to Europe in 1897, and civil servants and students who studied in Europe organized a horseracing event at the Phra Main Ground (now called Sanam Luang) as an act of allegiance to his return. This gave rise to the popularity of Western-style horseracing in Thailand. Not long after, His Majesty bestowed a piece of land to be used as the country's first racecourse, which was the birth of the Royal Bangkok Sports Club.
The objective was to introduce and promote the quality of horseracing and breeding in Thailand while providing sports facilities of international standards for Thais and expatriates. Occupying Henri Dunant Road, opposite Chulalongkorn University, the prestigious and private Royal Bangkok Sports Club holds horse-racing events that are open to the public every other Sunday. The club is also the center for horse training and testing. There are approximately 26 races each year, and 4 celebrated cups for the competitions: the Royal Darby Cup, Ram Rakop Cup, Phraya Pradipatpubal Cup, and the Chairman's Cup.
Bangkok Horse Racing
Location: 1 Henri Dunant Road, Pathumwan, Pathumwan, Bangkok 10330, Thailand
Open: Daily from 5am to 10pm
Phone: +66 (0)2 652 5000
Back to top