7 Hidden Gems in Bangkok
Underrated Bangkok Spots You Should Visit
First-timers to Bangkok often visit the city's historic landmarks and famous places during their vacation. All must-see attractions are popular for good reason so yes, you should see them at least once if only to tick them off the list.
But if you're a repeat visitor, you'll find plenty of hidden gems that only locals and knowledgeable expats know about. In a city so full of contrasts and surprises, we've developed an affinity for lesser-known places. We often uncover or rediscover little treasures, as well as revisit places we underestimated. If you think you have seen everything in Bangkok, check out our list of hidden gems in Bangkok.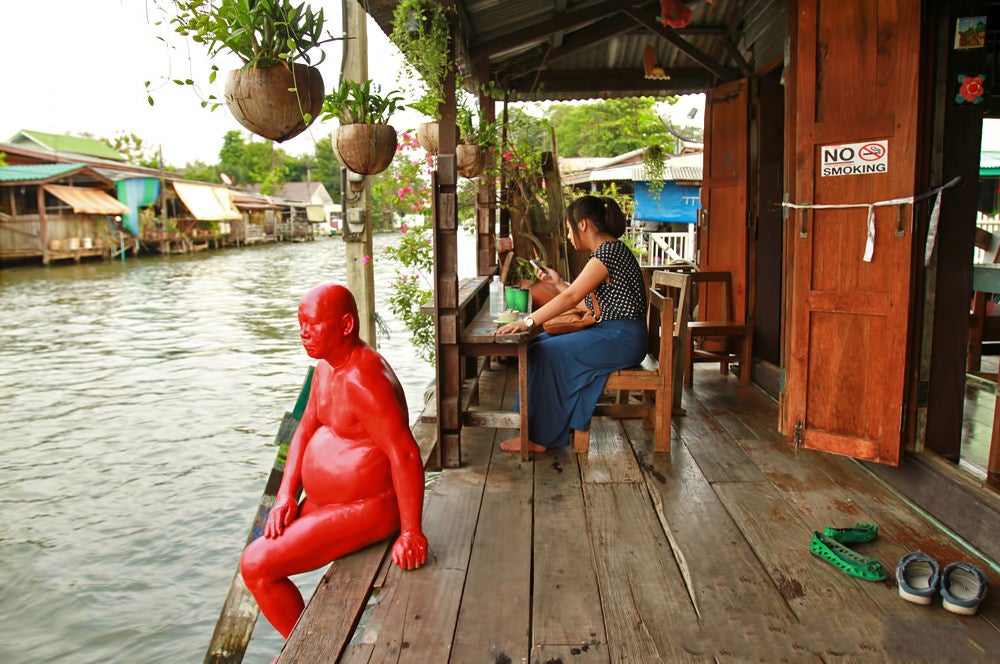 The Artist's House is an art gallery occupying a centuries-old wooden house in Thonburi. It's most popular for hosting traditional Thai puppet shows, where intricately-made puppets are manipulated by artists dressed in black. A boardwalk leading to the gallery is lined with shops, cafes, local restaurants, and a temple. You can also spot many unusual and human-sized statues painted in white, red and black sitting by the water.
Read more
Location: Soi 28, Wat Kuhasawan, Thonburi, Bangkok 10160, Thailand
Open: Daily from 10 am to 6 pm
Phone: +66 (0)2 868 5279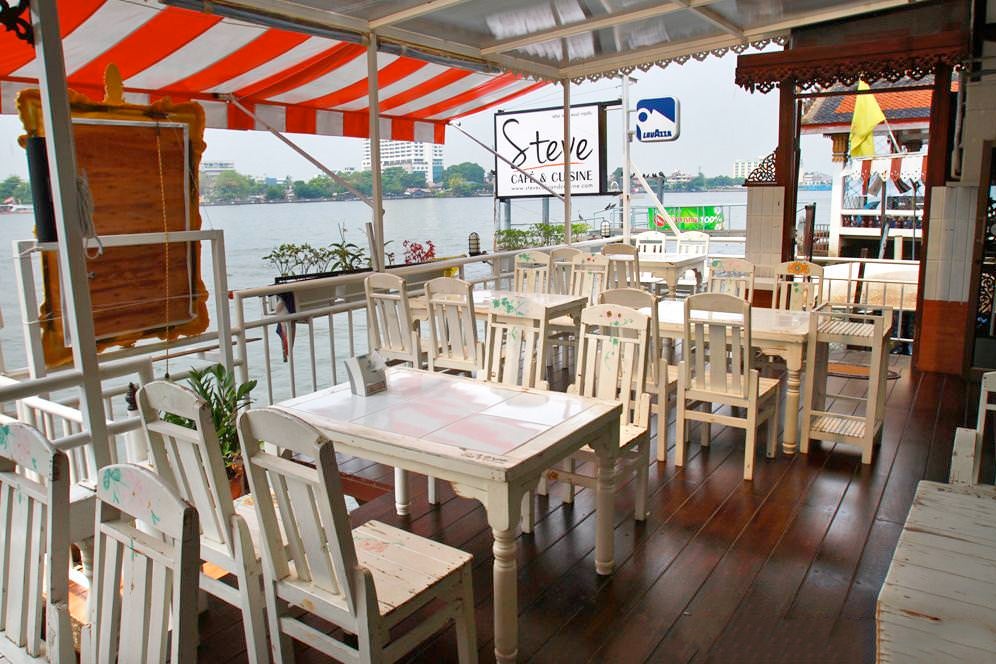 Steve Cafe & Cuisine is tucked away on the riverside, far from busy streets, with no easy access and with no big signage. Opened in 2012, this Thai restaurant provides a relaxed atmosphere with a cool river breeze and friendly staff to complete the whole easy-going experience. No dishes are cooked in advance, so some dishes can take some time to prepare and when the restaurant is full (which is every night), service can be a bit slow.
Location: 68 Sri Ayuthaya Road, Soi Sri Ayuthaya 21, Wachira Phayaban, Dusit, Bangkok 10300, Thailand
Open: Daily from 11 am to 10.30 pm
Phone: +66 (0)2 280 2989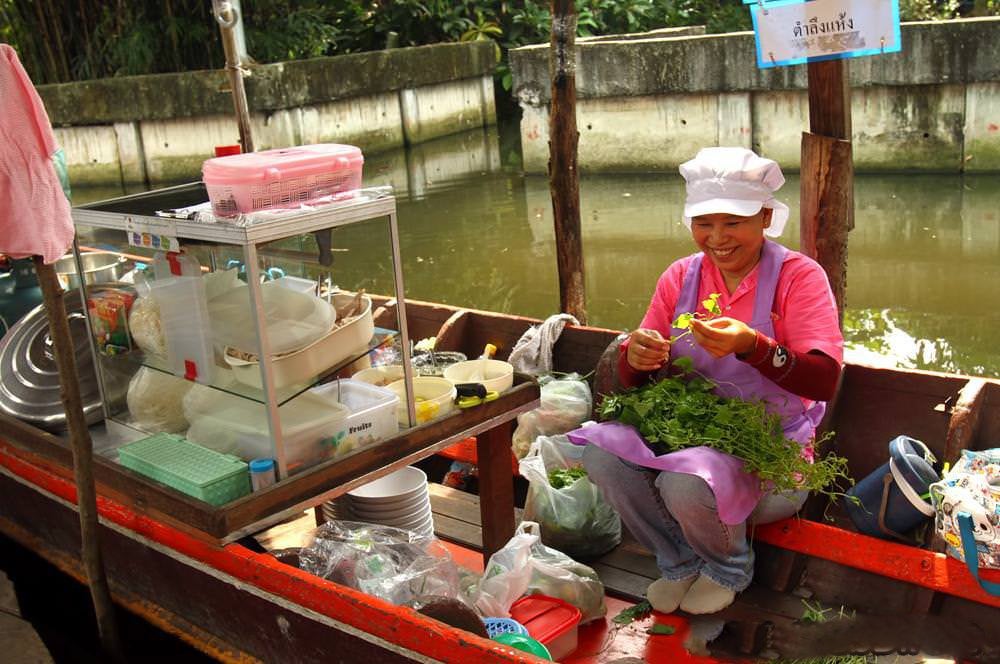 Bang Nam Pheung Market is one of the most authentic marketplaces near Bangkok. Mostly frequented by locals, it's a chance to discover and sample local foods, sweets, and unusual fruits. The overall atmosphere is relaxed and pleasant. People are very friendly, especially if you're keen to sample interesting-looking dishes at the market. Rows of low tables are set along the riverbank under a long and thatched roof.
Read more
Location: Bang Nam Phueng, Phra Pradaeng, Samut Prakan 10130, Thailand
Open: Friday– Sunday from 8 am to 2 pm (closed from Mondays to Thursdays)
4
Bangkok Street Food Tour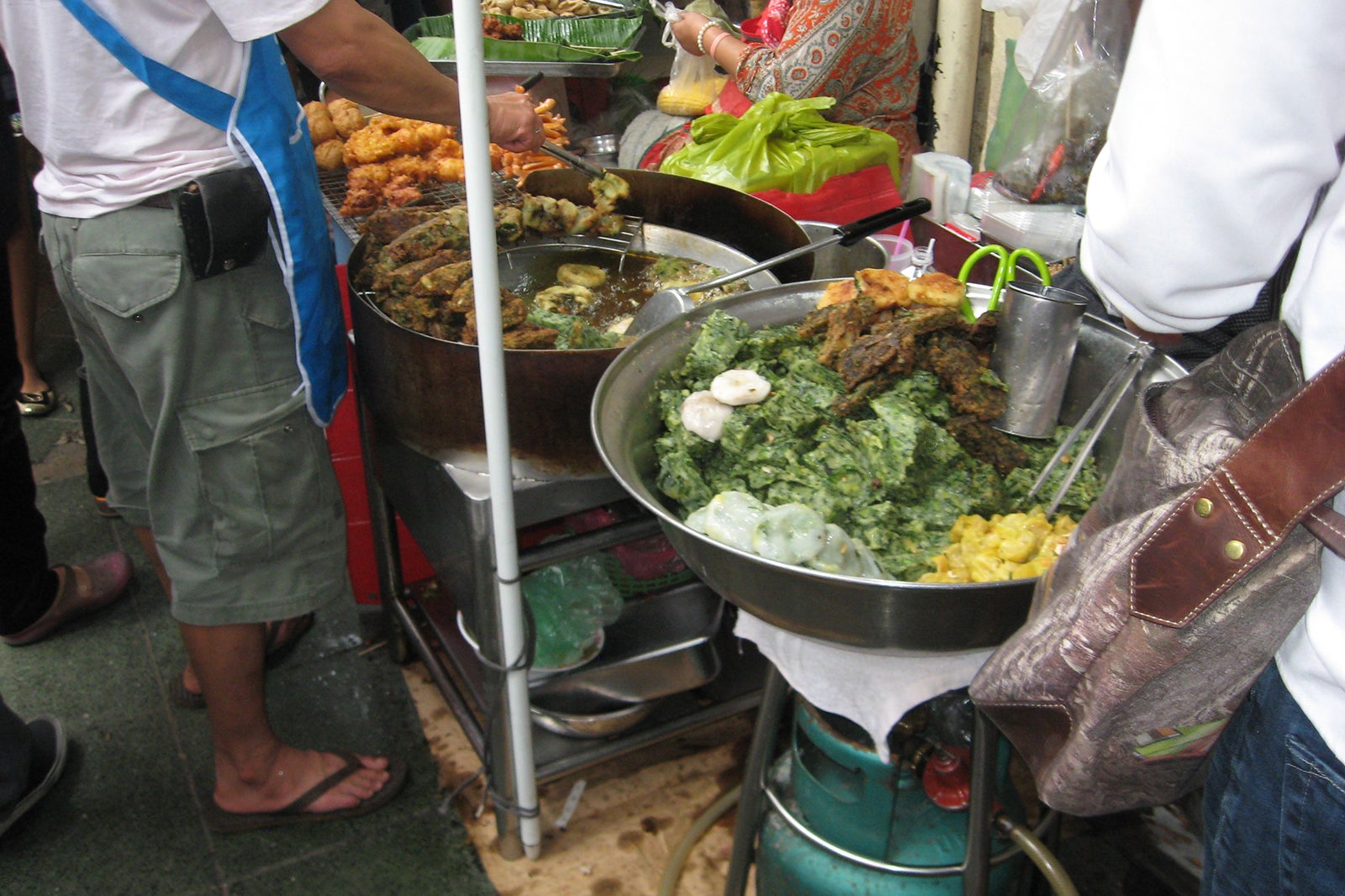 The Bangkok Street Food Tour takes you on a walking tour of the Bang Rak area near the Saphan Taksin BTS Station, where you can discover plenty of great restaurants and really get a feel of the area and its food history. A friendly English-speaking guide accompanies you throughout the trip and can answer any questions while adding a personal twist to the tour.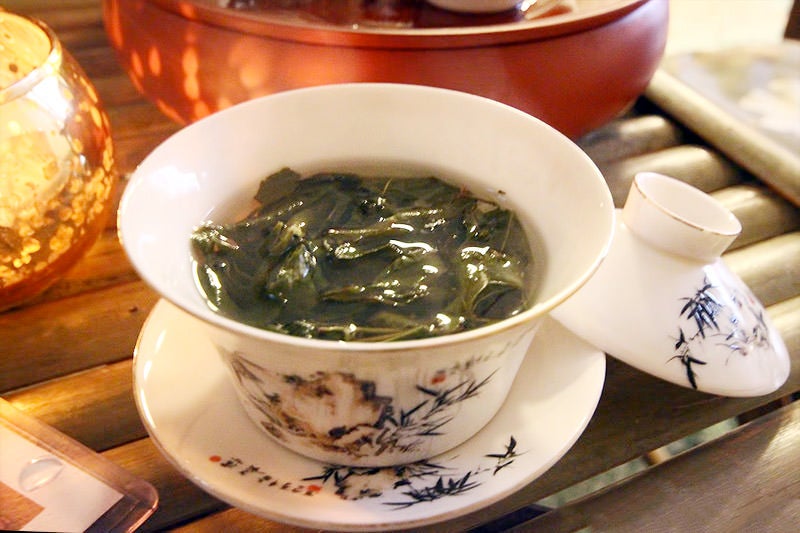 Double Dog Tea Room in Bangkok's Chinatown serves a range of premium teas and Chinese cakes with all the pride and ceremony of a traditional tearoom. This air-conditioned shophouse on Yaowarat serves as a casual hangout after a day of exploring the endless alleyways of traders and vendors. For newcomers to the world of tea, the menu is informative and easy to read, with separate sections on different tea types and regions. At Double Dogs Tea Room, there are specialty teas from China, Taiwan, Sri Lanka, and Japan.
Location: 406 Yaowarat, Sampanthawong, Bangkok 10100, Thailand
Open: Tuesday–Thursday from 1 pm to 9 pm, Friday–Sunday from 1 pm to 10 pm (closed on Mondays)
Phone: +66 (0)86 329 3075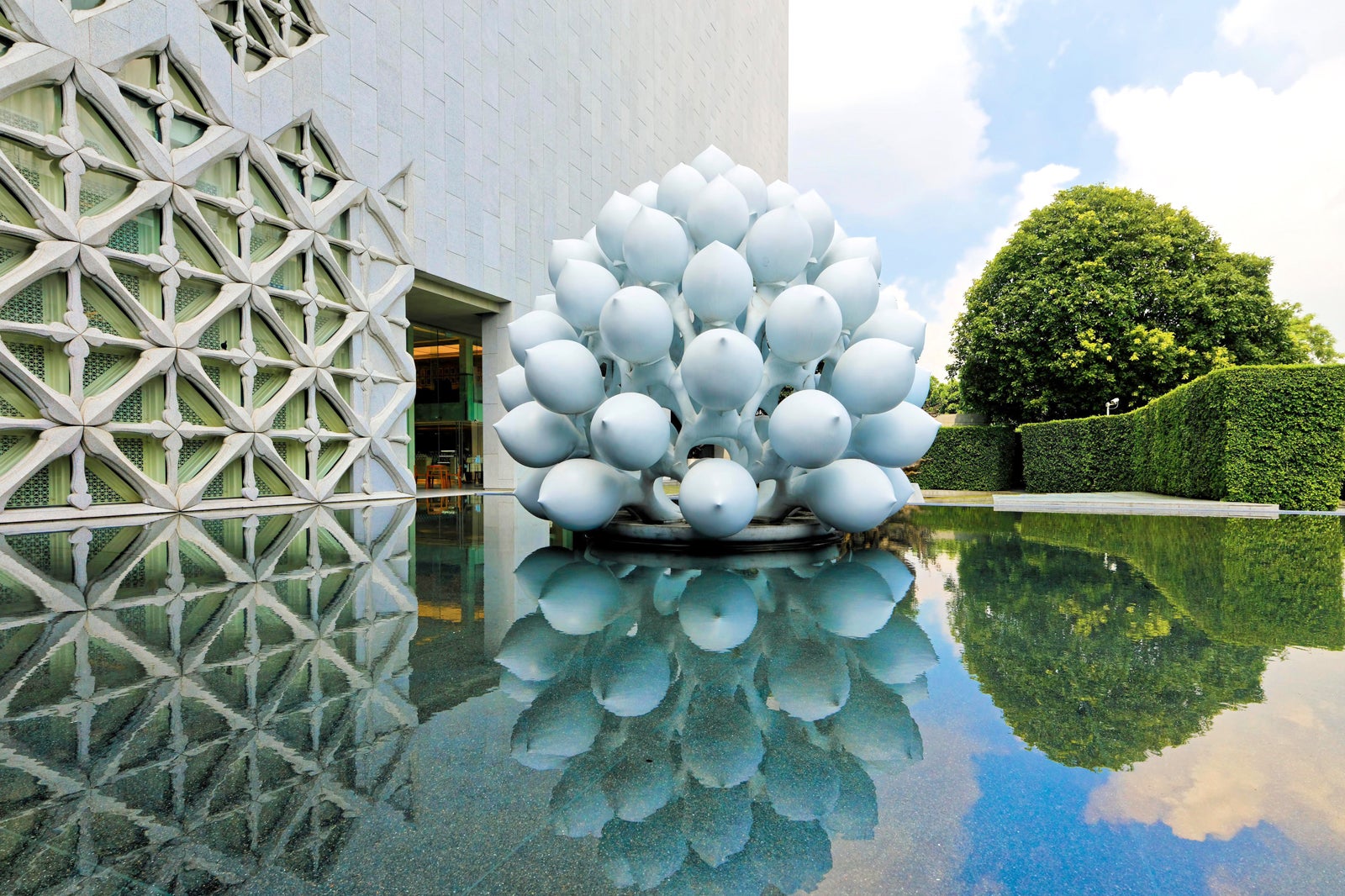 The Museum of Contemporary Art in Bangkok (MOCA) houses a comprehensive collection of modern painting and sculpture in Thailand. A must for any lover of art, the 5-storey museum contains over 800 pieces of art collected by communications magnate Boonchai Bencharongkul and showcase the development of Thai fine art since the introduction of modern western concepts. The Museum of Contemporary Art Bangkok is in Chatuchak, about 6.5 km north of the Mo Chit BTS Skytrain Station.
Read more
Location: 99 Kamphaeng Phet 6 Rd, Chatuchak, Bangkok 10900, Thailand
Open: Tuesday–Sunday from 10 am to 6 pm (closed on Mondays)
Phone: +66 (0)2 016 5667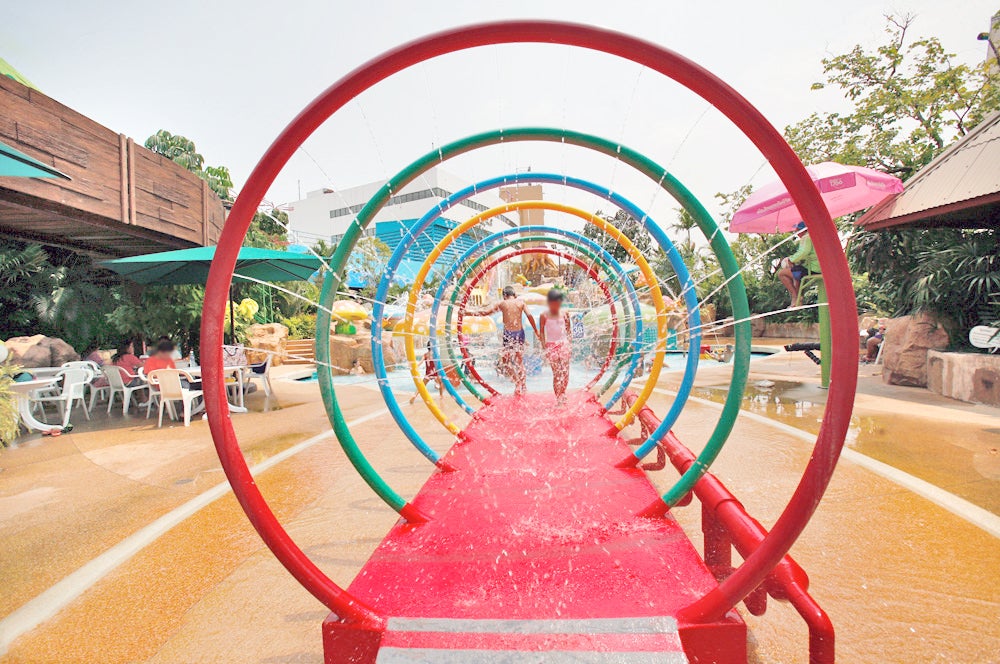 Fantasia Lagoon is a relatively large and attractive waterpark built on the roof of The Mall Shopping Center in Bangkae. Despite being opened for many years, the park is surprisingly unknown to tourists. The waterpark is a fun place for kids and young adults to spend a day with huge pools and decent size sliders. A very attractive entertainment zone is located right below the waterpark.
Read more
Location: The Mall Shopping Center, Ngamwongwan Branch, Bang Khae, Bang Kapi, Bangkok 10160, Thailand
Open: Monday–Friday from 10.30 am to 8.30 pm, Saturday–Sunday from 10 am to 8.30 pm
Phone: +66 (0)2 363 3119