5 Easy Jobs in Bangkok for Foreigners
Useful Tips for Living and Working in Thailand
Bangkok is an amazing city with a vibrant culture, exciting happenings and a relatively low cost of living. In fact, Thailand's capital is one of the most visited cities in the world. But what if a 2-week vacation is just not enough? Is it possible to turn your favorite vacation destination into your home and workplace? There are a growing number of foreigners who are asking the same questions and finding out that, yes, it is possible to turn their dreams into a reality.
But before you book that 1-way ticket to 'paradise', be aware that there's a difference between visiting a place and working there. The food and weather are still just as enjoyable, but the bureaucracy, traffic and frantic pace of life doesn't always suit everyone. The problems of obtaining a work permit are also fairly preventative. Still, if you're thinking of relocating to Thailand or just curious to know what kinds of jobs are available to foreigners, here are the most popular ways to escape your humdrum life back home and come to work in Bangkok.
1
English or foreign language teacher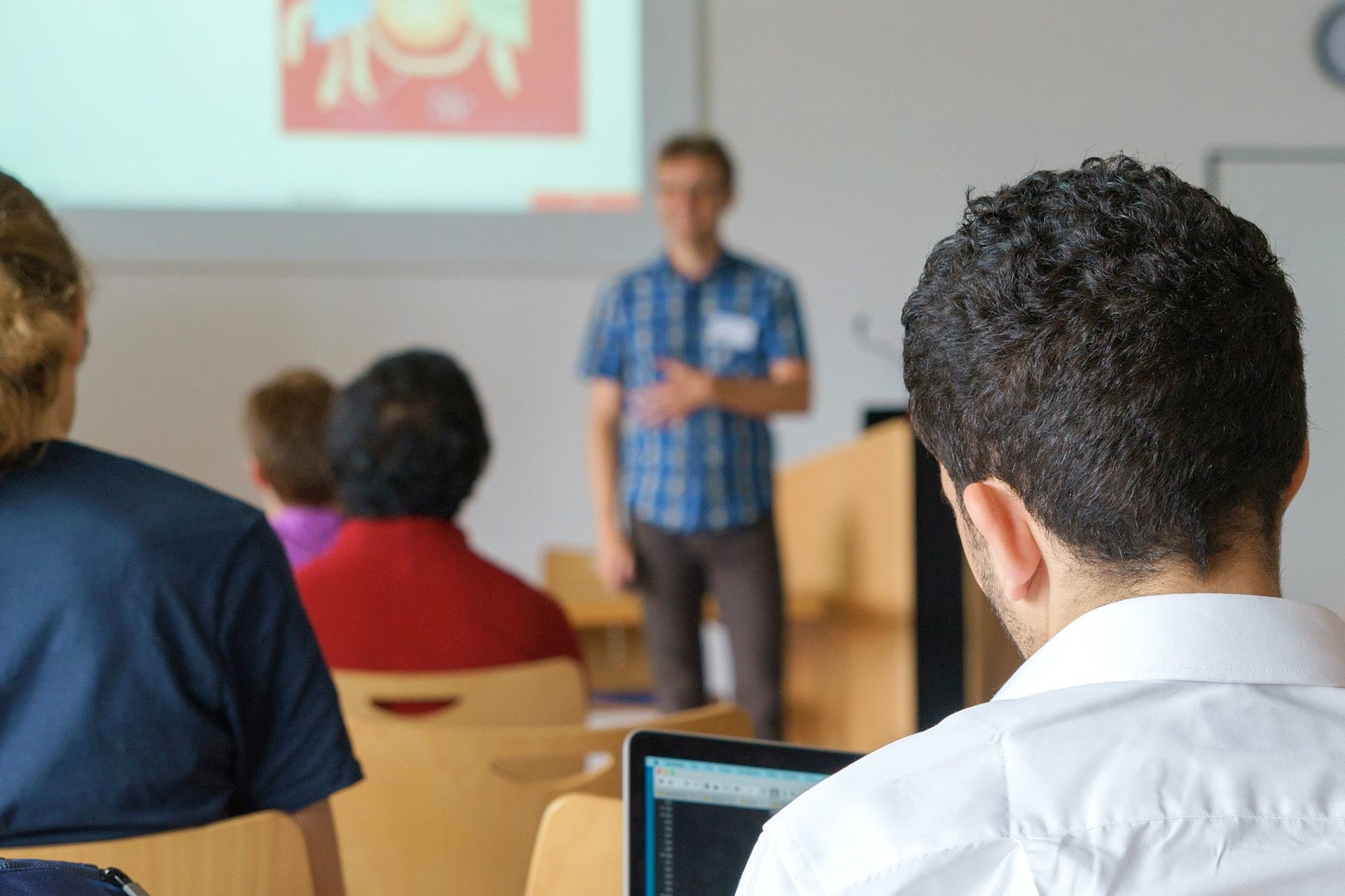 Teaching is a top 'go-to' job for foreigners wanting to work in Bangkok. The opportunities are numerous and diverse – as are the salaries. For a university-educated foreigner with teaching credentials, the reward can be a salary package on par with their home country. The majority of jobs are far more modest in remuneration, though.
An inexperienced teacher can expect to start on a salary ranging from 30,000 to 40,000 baht per month (still far higher than what most skilled Thai people earn). But teaching in Bangkok is about more than just a paycheck. It offers foreigners a chance to really experience Thai culture and interact with people on a personal level.
Business English classes typically like older teachers who are more experienced in business practice, whereas schools usually prefer to rental young, native-speaking teachers in whichever language they'll be communicating (this almost always means English). There always seems to be more males in teaching, so if you're of the fairer sex then primary schools and kindergartens are always especially pleased to hear from you.
The good: Thai people are very easygoing by nature and teachers get to see the Thai way of life up close and first hand. For sociable people, teaching could be the most enjoyable and rewarding job in Bangkok. Teaching is also a reliable profession.
The not-so-good: This type of job requires an energetic persona and is not suited to shy or introverted types. Also, there's little opportunity for career progression.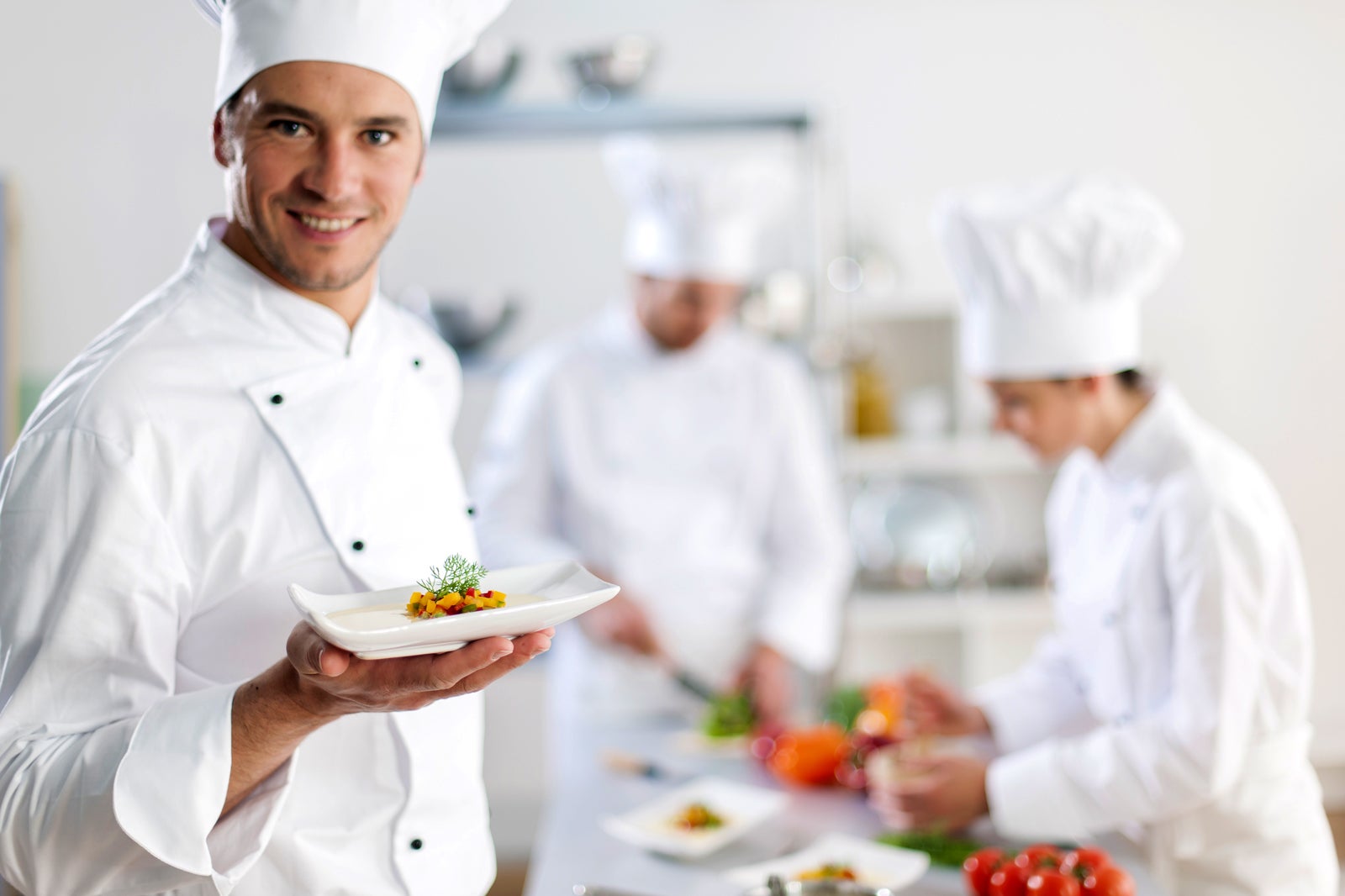 The hotel industry is a great way for foreigners to live and work in Bangkok. There are many chefs, musicians and guest relations staff from all over the world, living and working in the Thai capital. On top of that, many hotel managers come from overseas to take up positions within the hospitality sector.
Working in a hotel is quite demanding and the hours can be long, but the potential rewards are excellent, with an interesting job doing something you're passionate about as well as the possibility of career development. Just like teaching, salaries vary dramatically depending on your position, education and experience. The ability to speak multiple languages is especially valued in the hospitality sector so if you know your "Spasiba" from your "Konichi wa" then this could be the first area to start looking for employment.
The good: The chance to work doing something you are passionate about and build a career.
The not-so-good: Working for a top-end hotel will bring the same pressures and expectations as those experienced back home.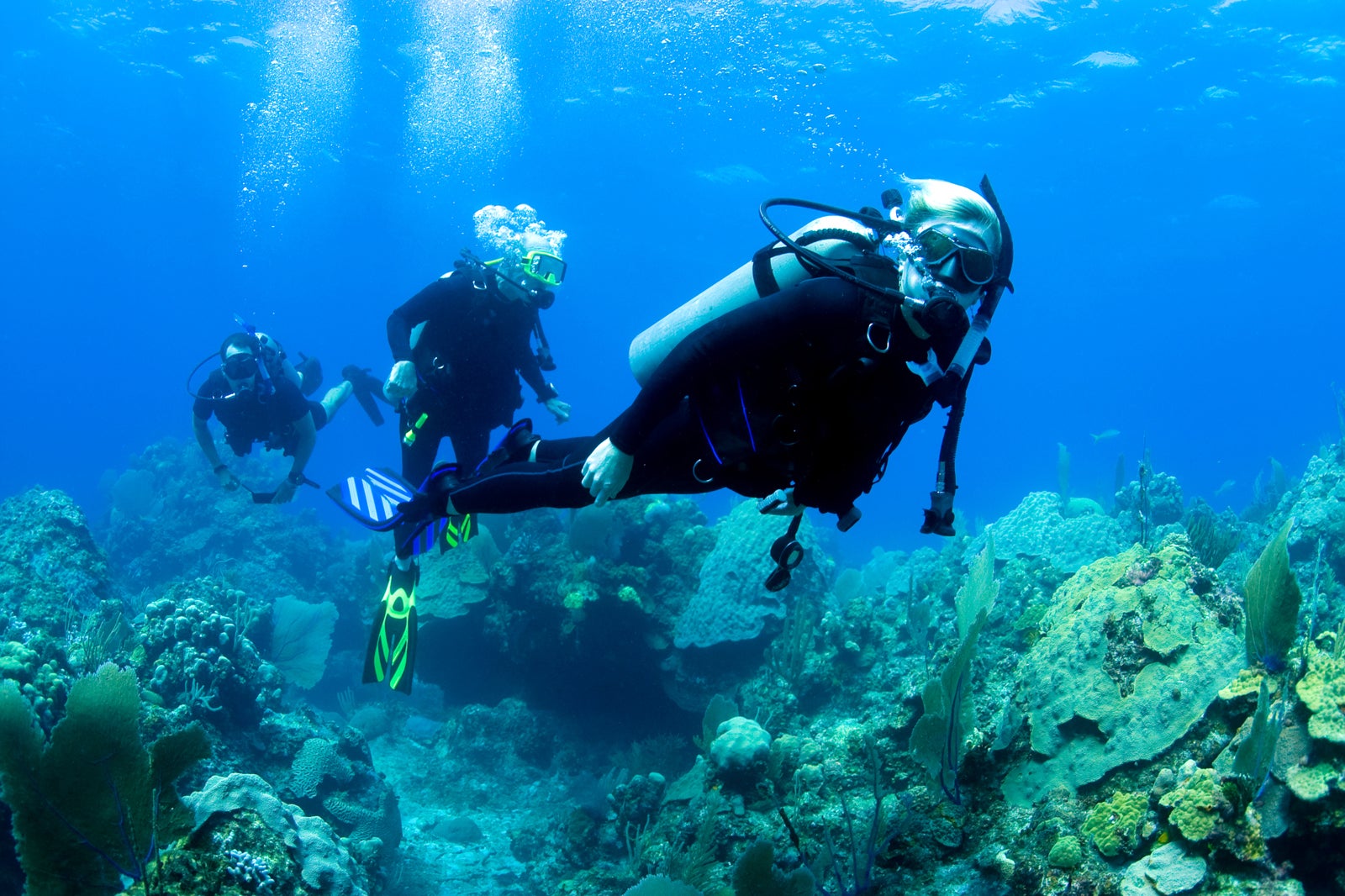 For some people, wearing a shirt and tie is no longer an option. If you are looking for more action and adventure on your new chosen path, then life under the sea as a scuba diving instructor might be a perfect fit for you. Of course, you'll need to be fully qualified and accredited as a dive instructor first.
There are several companies operating in Thailand but by far the most well known is PADI. It takes 4 months to be fully trained, at a cost of at least 200,000 baht (US$ 6,300), but once you reach Divemaster status you can start earning money by assisting Dive Instructors.
As a Dive Instructor, your pay will be a percentage of the group course fees (typically 15-20%). If 6 people book a 10,000-baht course, the dive instructor could expect to earn up to 12,000 baht for the 4-day course. Thanks to the tropical climate, Thailand is blessed with amazing dive sites. There are a few dive shops in Bangkok (obviously), so the majority of jobs are in beach towns and resorts scattered throughout every coastal province.
The good: Sun, sea and sand – need we say more?
The not-so-good: Modest and seasonal pay.
Bangkok has become a hub for movie productions in Asia. American, Indian and European production companies see Bangkok as the ideal location for shooting a movie thanks to the combination of low costs and modern facilities. Combine these opportunities with Thailand's own burgeoning movie industry and you can see the prospects out there for talented actors and actresses.
Wages range from 2,000 baht per day for an extra in a group scene, up to 100,000+ baht for a main character role. Obviously, the better the part, the more fierce the competition. If you're interested in working as an actor or model you'll need some high-quality photographs of yourself and perhaps even a showreel.
It's important to realize that production companies will usually employ you on a short-term contract, meaning you'll typically spend most of your time without a work permit. Some people accept this precarious way of life as a concession in order to fulfill their dreams; others find the lack of reliable money and uncertain visa arrangements unsettling.
The good: Free access to all the hottest clubs, hitting the town with all your showbiz friends.
The not-so-good: This business is feast or famine. If you land a big job, you will be drinking champagne for a few weeks and loving life. But during a barren spell, you might be counting the pennies in order to pay the rent. Also, the experience on set can be very laborious.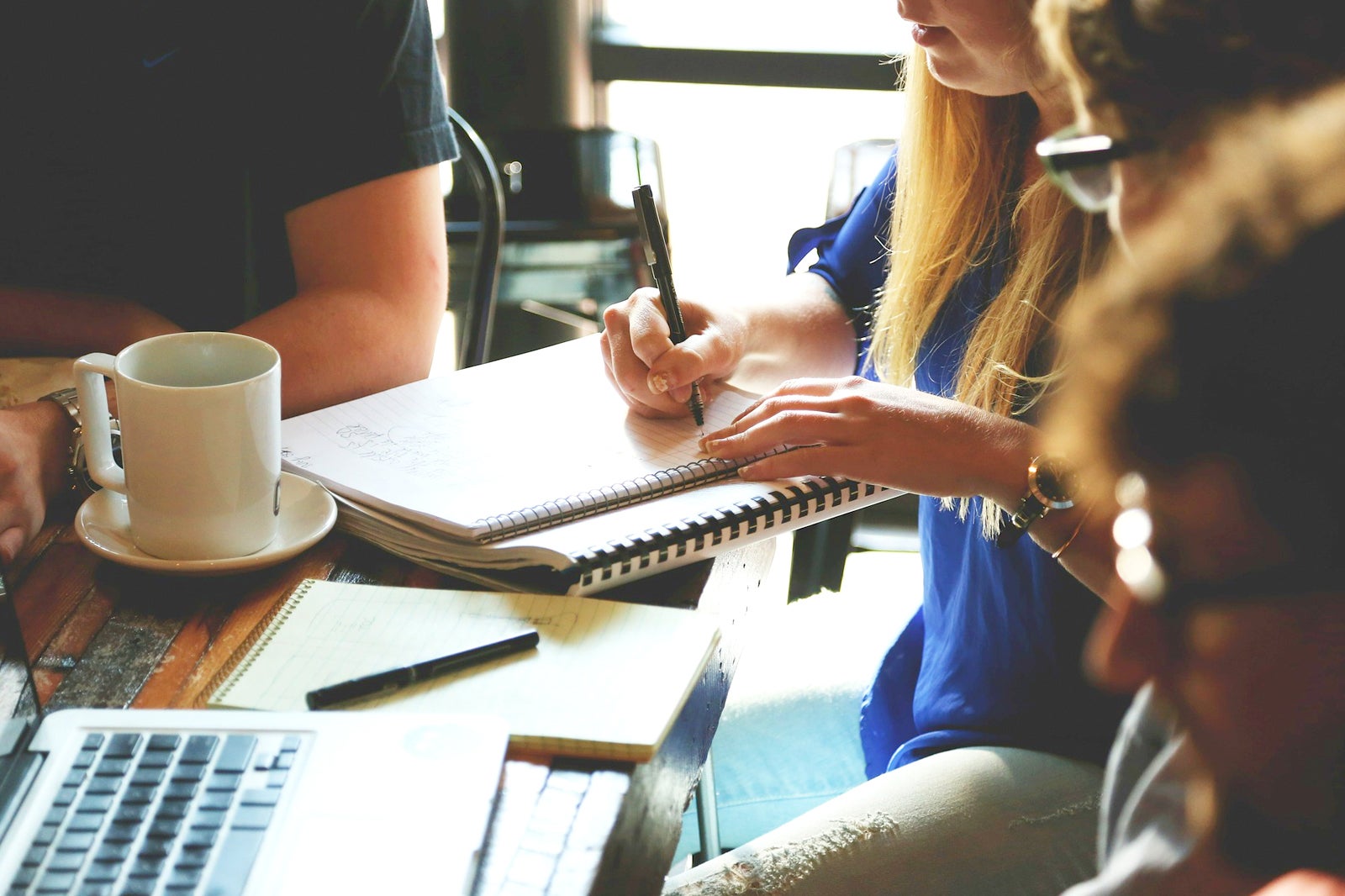 Whether it is an IT services company or a specialty bar and restaurant, there are plenty of opportunities to set up your own business in Bangkok. Starting your own business in Thailand is the true exotic fairytale for many foreigners, but to prevent your experience turning into a nightmare, there is a figurative minefield of bureaucratic red tape and outdated laws to deal with.
The first thing to understand is starting a business in Bangkok requires very good legal representation. Thai law dictates that a foreigner can only own a maximum of 49% of a business – not the most reassuring information. This is not an insurmountable problem, but to insure you are not swindled out of your hard-earned cash, legal documents need to be prepared.
The visa situation is also fairly complicated for most people. Hopefully, this will dissuade most people from risking their life savings on a half-baked dream with little planning and virtually no chance of success. But for those of you who have a great idea, a clear business plan and enough money to get it started, setting up in Bangkok is as good as anywhere in the world.
The good: Potential for untold profits.
The not-so-good: Potential for untold losses.
Back to top