Bang Pae Waterfall is a popular recreational spot in Thalang's Khao Phra Thaeo National Park. Locals often visit the waterfall for picnics and swimming during the wet season. There are many restaurants near the parking lot, by the lake, and outside the entrance gates.
It's Phuket's biggest waterfall but, quite a small affair by international standards. Visitors still come by to appreciate the cool water, shade and exotic surroundings. Many local hiking enthusiasts explore trails in the nearby hills and countryside.
Bang Pae Waterfall in Phuket - one of the highlights of 4 Great Waterfalls in Phuket (Read all about Phuket Province here)
Bang Pae Waterfall highlights
This 10-meter high waterfall is quite a sight during the rainy season in Phuket. If you visit from December to May, it slows down a little but you can still 'go native' and take a refreshing dip in one of its drop pools or the main drop itself. It's best to wear good shoes as the path can be slippery. Bring along mosquito repellent if you're visiting in the late afternoon.
Khao Phra Thaeo National Park is home to the Gibbon Rehabilitation Center. Even though they are kept in cages, you're not allowed to go very close to them. Pass the restaurants and food stalls, you can follow a 10-minute-long trail to reach Bang Pae Waterfall.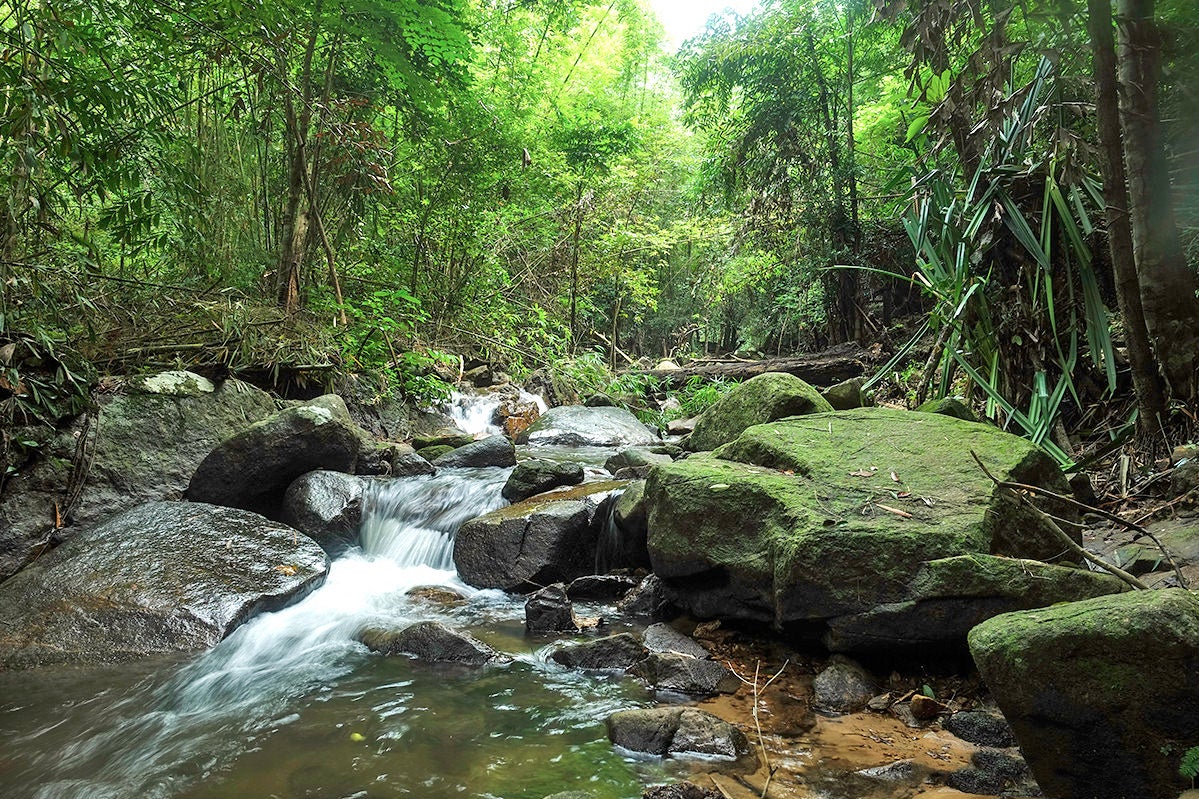 Entrance to the National Park for foreigners costs around 200 baht. Keep the ticket as you may need it later to visit other parks within the same day. The parking fee for motorbikes starts from 20 baht and 30 baht for cars.
The trail has some concrete reinforcements, but it's still physically demanding. You'll have to duck under fallen tree trunks and hike on rather slippery pathways through the jungle.
The Ton Sai Waterfall is another equally famous fall on the other side of the hill. It takes around 20 minutes by car to get there from Bang Pae Waterfall. Give it a try if time allows – you can use the same ticket to enter Ton Sai.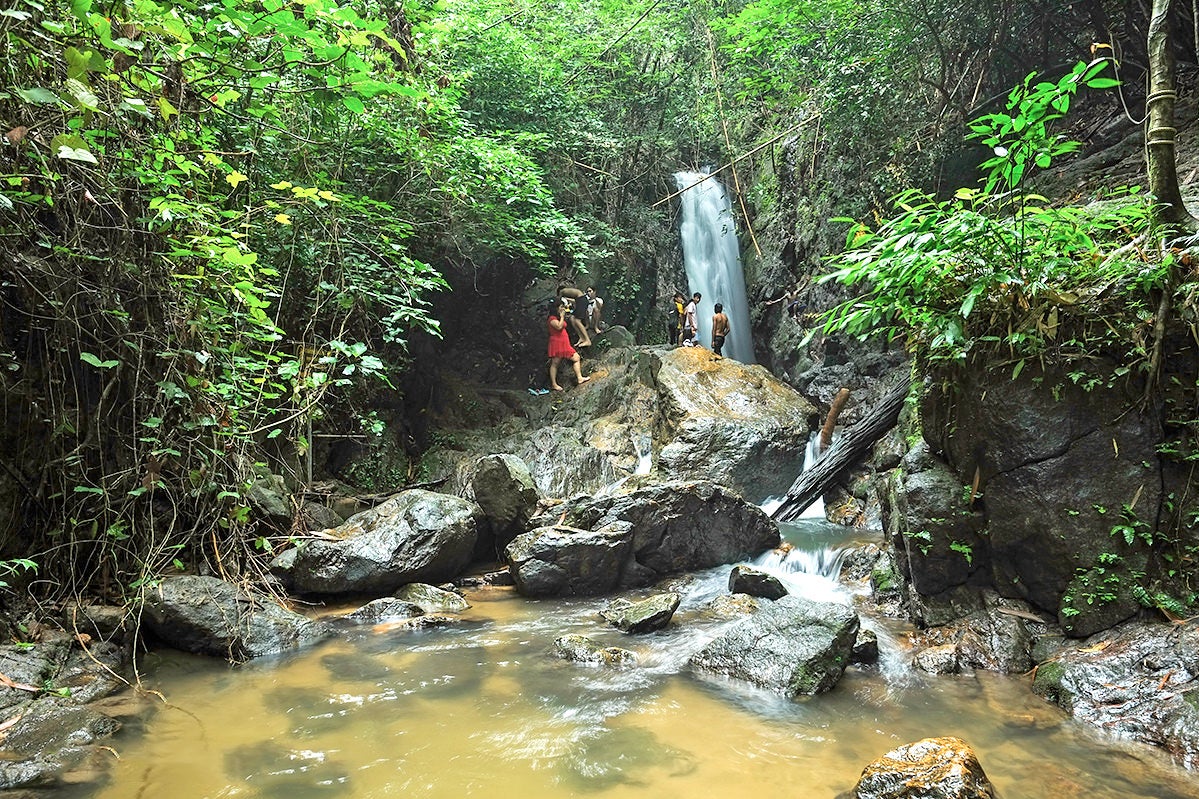 Bang Pae Waterfall in Phuket
Location: Pa Klok, Thalang, Phuket 83110, Thailand
Open: Daily from 8am to 6pm
Back to top