Bang Nam Pheung Market is a riverside market, with several boats parked along the banks and stalls on solid ground. It's located in an unusual loop of the Chao Phraya River, nicknamed 'the Green Lung of Bangkok'. Despite being quite close to Bangkok, this surprisingly untouched area is covered with vegetation and traditional homes.
Bang Nam Pheung Market - one of the highlights of 7 Hidden Gems in Bangkok and 6 Floating Markets Around Bangkok (Read all about Bangkok here)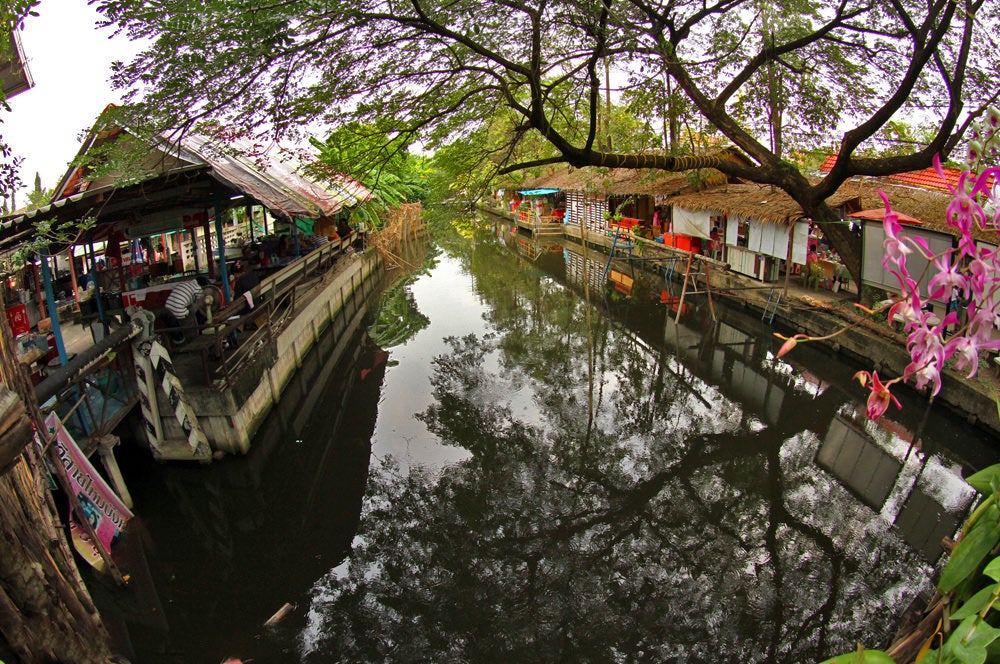 Highlights of Bang Nam Pheung Market
Many road signs point to Bang Nam Pheung Market – the river itself is narrow, with only 5 or 6 boats cooking traditional Thai cuisine. Rows of low tables are set along the riverbank under a long and thatched roof. Bang Nam Pheung Market is surprisingly authentic as it's mostly frequented by locals.
For everyone, it's a chance to discover and sample local foods, sweets, and unusual fruits. The overall atmosphere is relaxed and pleasant. People are very friendly, especially if you're keen to sample interesting-looking dishes at the market.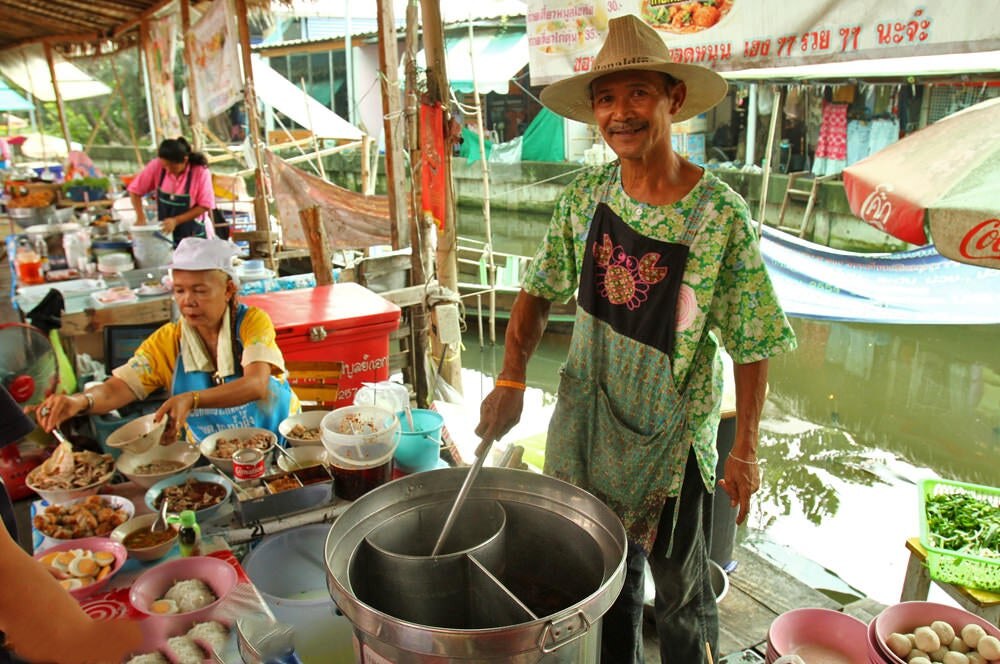 Good to know about Bang Nam Pheung Market
Bang Nam Pheung Market lies around 14.5 km southeast of central Bangkok. The best way to get there is by renting a motorbike. It has remained relatively low-key throughout the years, making it a nice spot for experiencing a village lifestyle.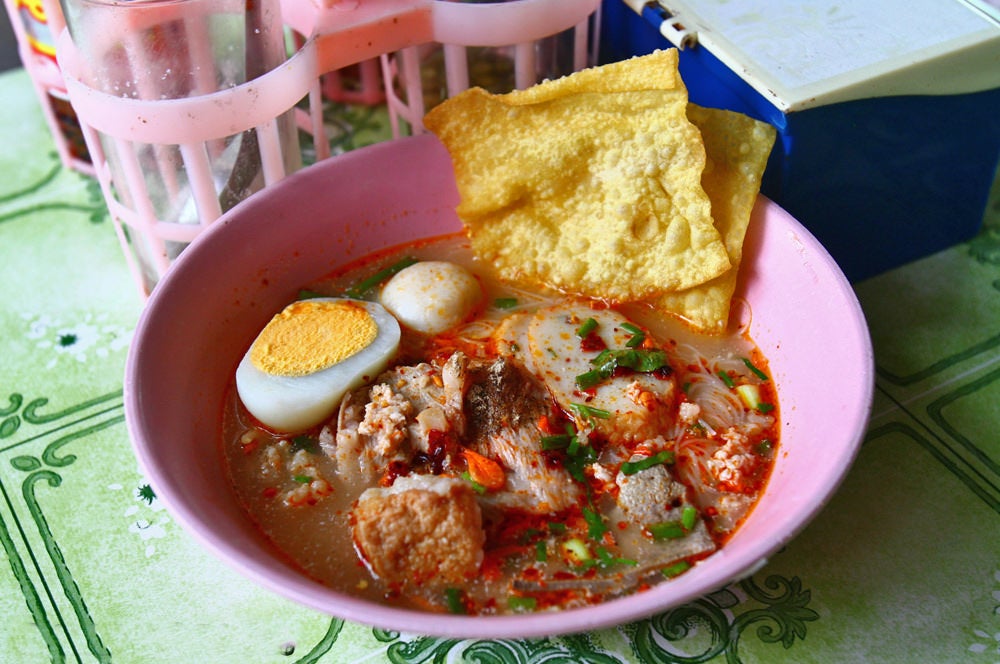 Bang Nam Pheung Market
Location: Bang Nam Phueng, Phra Pradaeng, Samut Prakan 10130, Thailand
Open: Friday–Sunday from 8am to 2pm (closed from Mondays to Thursdays)
Back to top