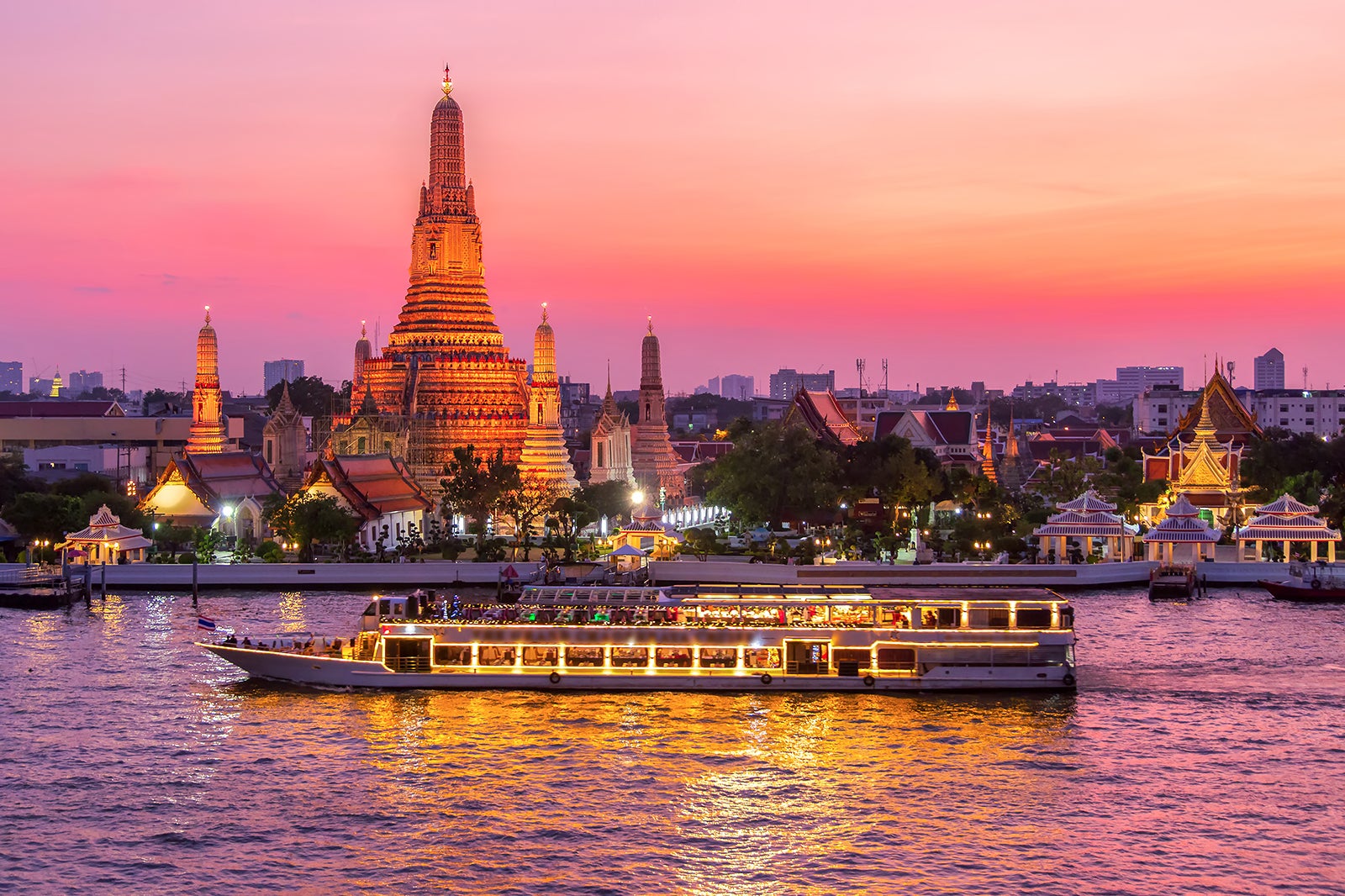 Exploring Bangkok by boat is a fantastic way to get a glimpse into the timeless charm of the city. You can experience the role of Bangkok's many waterways, which dates back to ancient times. With majestic sites and attractions lined up on both banks of the Chao Phraya River, getting around Bangkok by boat is a popular option among first-time travelers to the city.
Using the extensive network of boats and ferries might seem complicated and requires a bit of research. Our Bangkok Rivers, Canals and Klongs Guide has a list of important points to help you navigate the city's waterways during your vacation.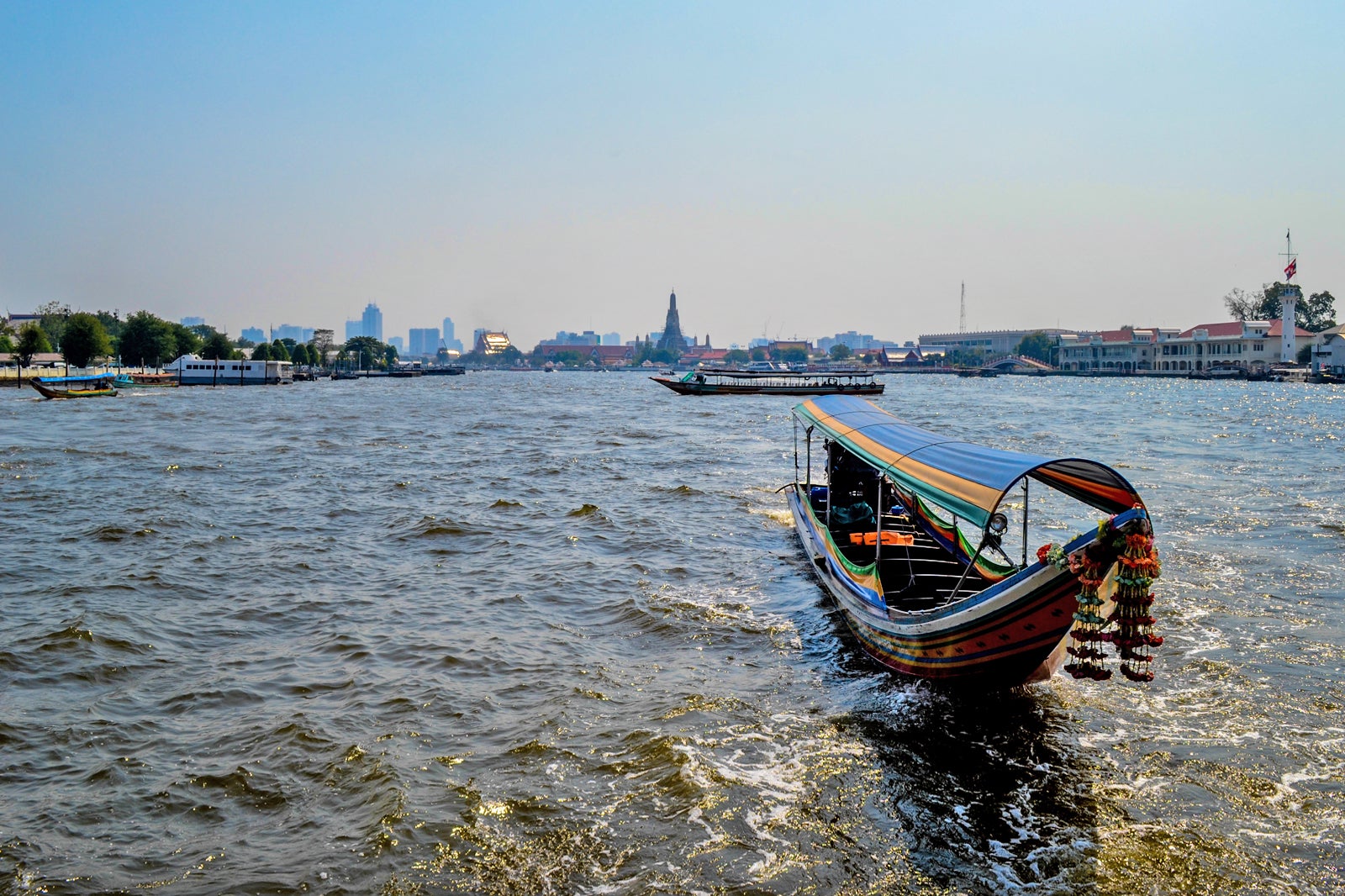 Important points about waterways in Bangkok
Bangkok's waterways are divided into 3 parts:
The main Chao Phraya River
Klong Saen Saeb – cuts across Bangkok city from east to west
Klongs of Thonburi – a network of canals on the opposite side of the river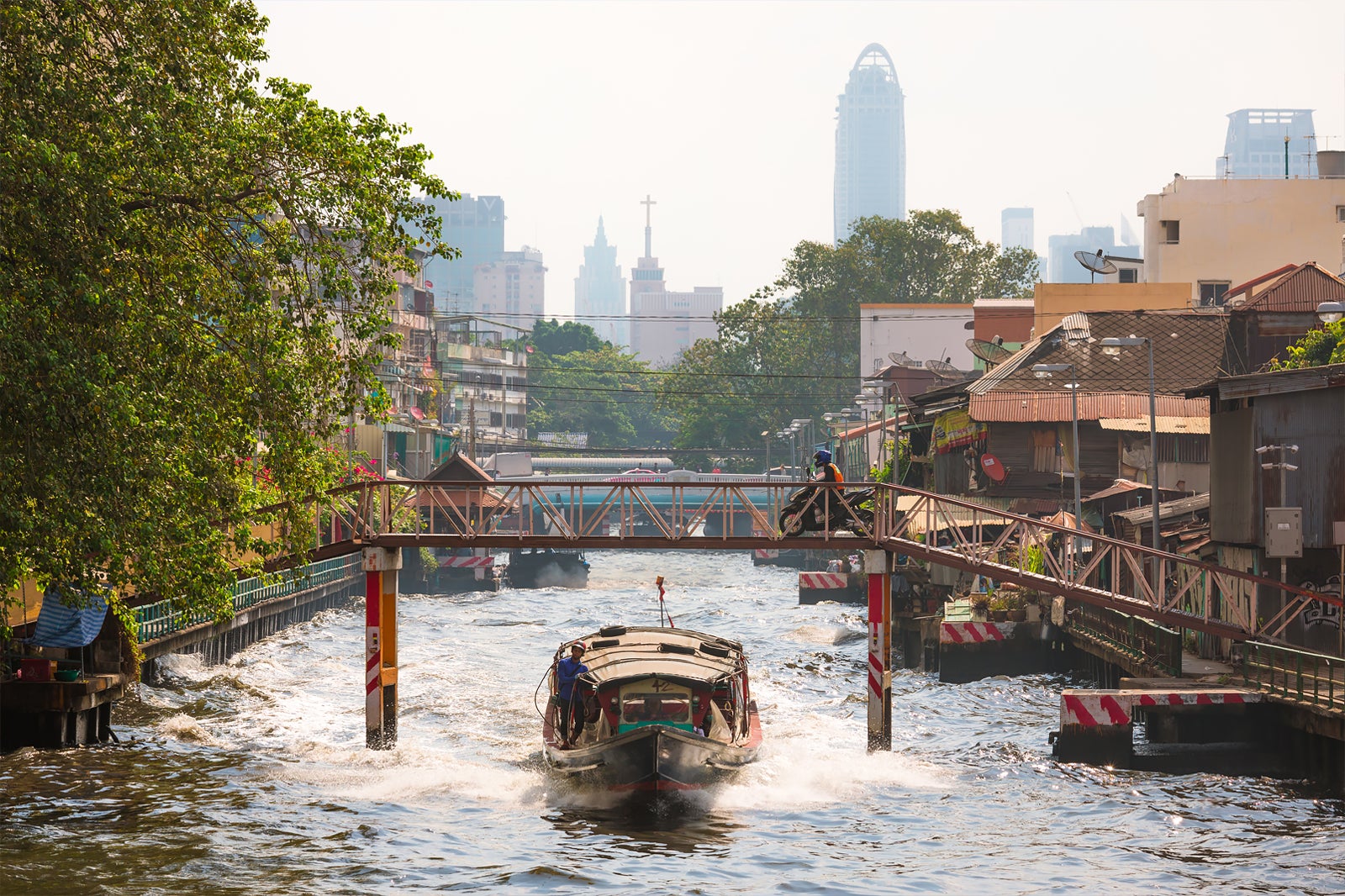 There are 6 main types of boats:
River taxis (also called Express Boats)
Long-tail boats
River-crossing ferry
Canal boats
Private river cruise
Hotel shuttle boats
There are 5 types of Express Boat River Taxis:
No flag (Local Line) – stops at every Pier
Blue Flag Line (tourist boat) – stops whenever you want
Orange Flag Line – stops at the main piers
Yellow Flag Line – large express boat for commuters
Green Flag Line – express boat for commuters
Long-tail boats are like tuk-tuks on water. These narrow yellow boats can be rented privately. You can negotiate the cost with the driver, but we highly recommend booking a tour for convenience.
Sathorn Central Pier is directly in front of Saphan Taksin BTS Skytrain Station, providing shuttles from riverside to the rest of the city.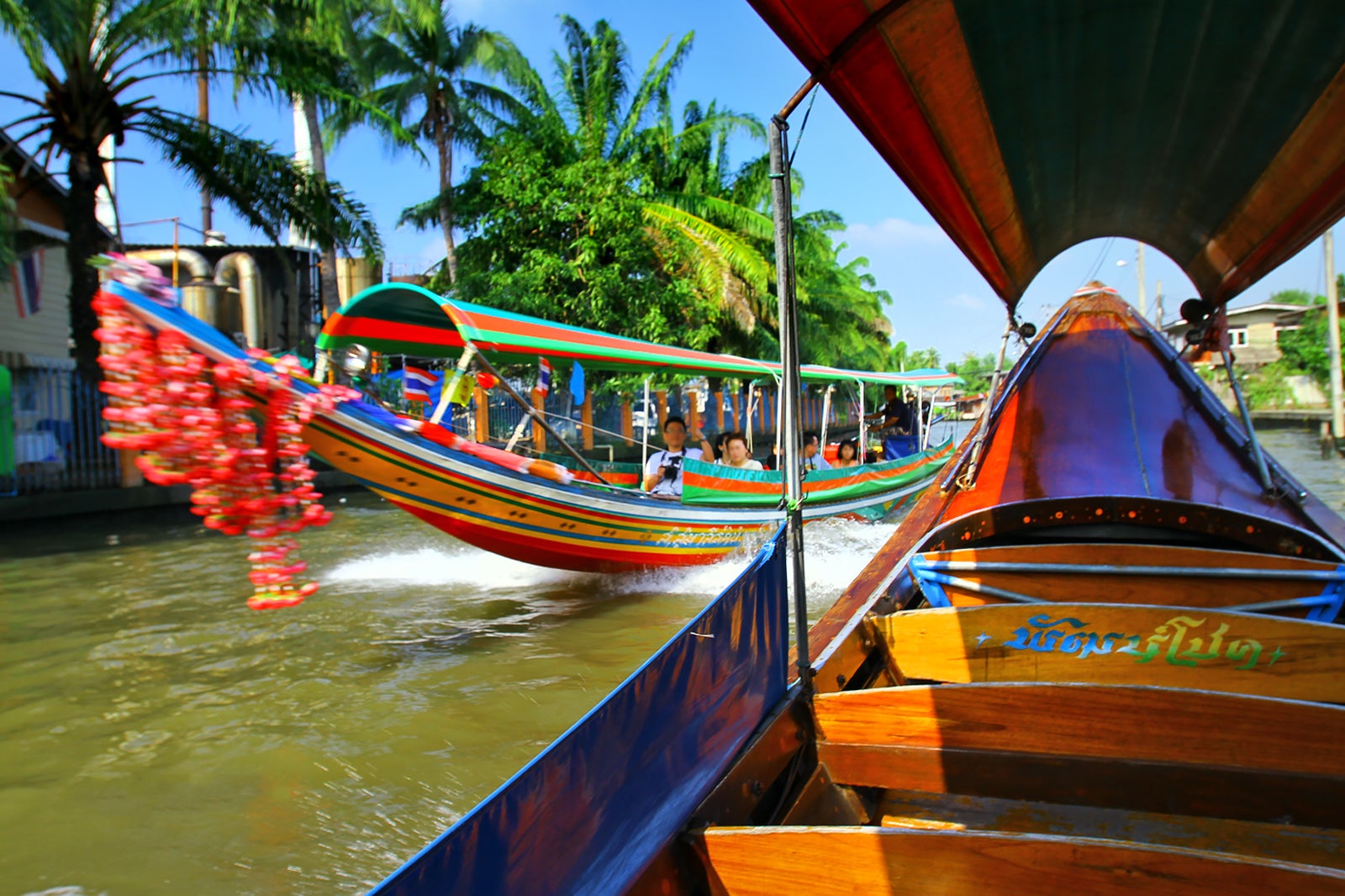 Back to top