The Artist's House (The Artist's House) is a centuries-old house turned gallery in Thonburi, across the Chao Phraya River. Owned by Khun Chumpol Akkapantanon, it's an excellent spot to escape from the city's modern buildings and hectic traffic for a day.
Artist's House in Bangkok - one of the highlights of 10 Best Free Things to Do in Bangkok and 7 Hidden Gems in Bangkok (Read all about Bangkok here)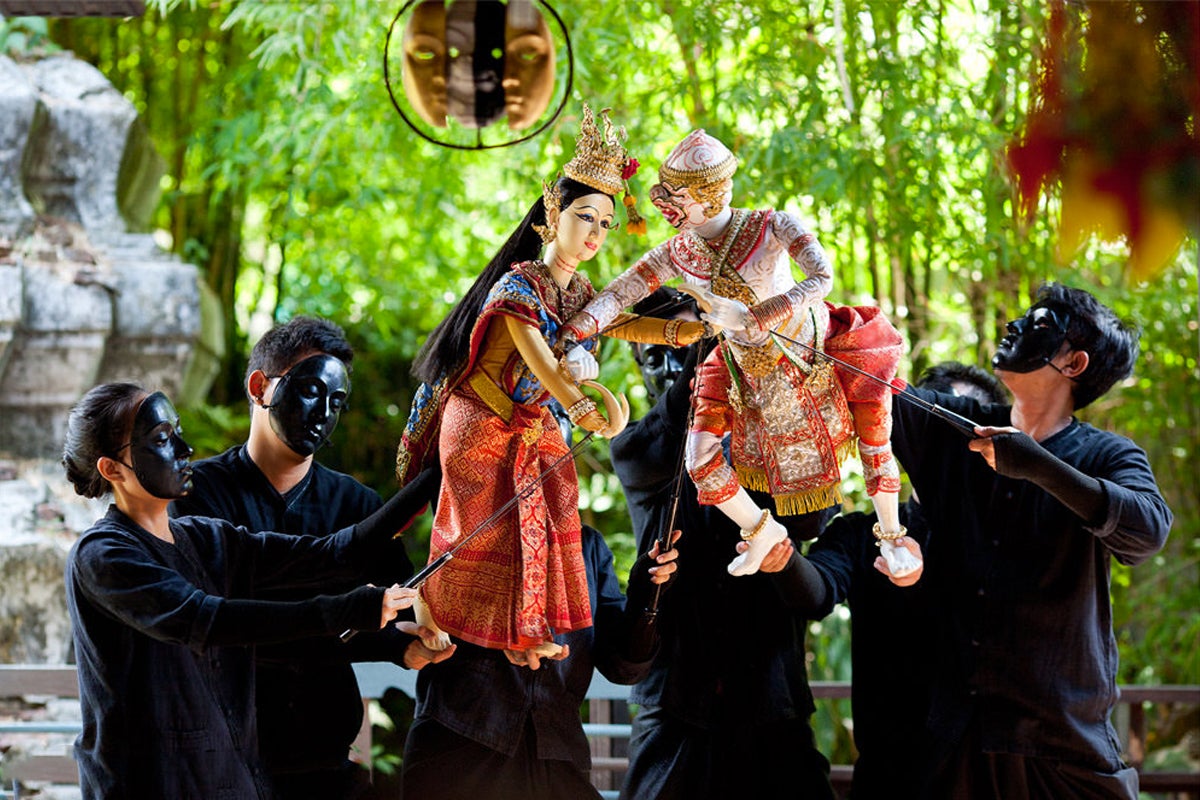 Highlights of Artist's House in Bangkok
Baan Silapin (and its neighborhood) dates back to the 1800s. A boardwalk leading to the gallery is lined with shops, cafes, local restaurants, and a temple. You can also spot many unusual and human-sized statues painted in white, red and black sitting by the water.
The Artist's House has a tall, white stupa dating back to the Ayutthaya period standing in the backyard. You can see plenty of traditional paintings, masks and, puppets throughout the building. It's most popular for hosting traditional Thai puppet shows, where intricately-made puppets are manipulated by artists dressed in black.
Shows take place on a small wooden stage every day at 2pm, except Wednesdays. It's a good idea to call in advance as the theatre sometimes performs in other parts of the city, usually during special events.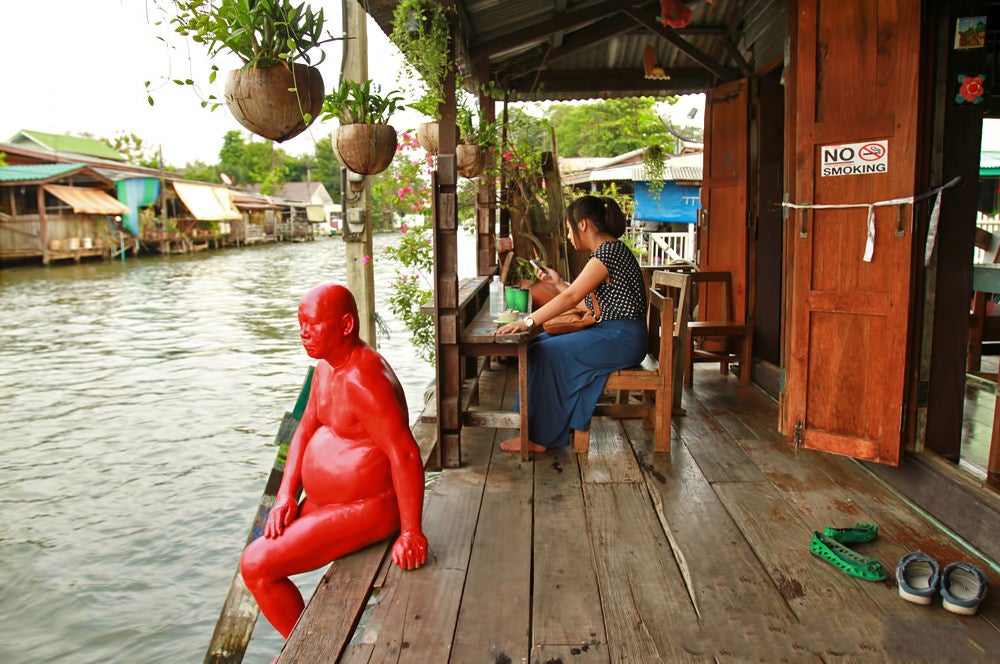 Good to know about Artist's House in Bangkok
Artist's House in Bangkok offers a look into traditional Thai life – teenagers often hang out by the canal, feeding swarms of hungry fish, while the elderly gathers over a round of beer and light conversation.
You can get to Baan Silapin by taking the MRT to Bang Phai Station, then walk 1 km northwest to Soi 28. You'll pass by Wat Kamphaeng Bangchak and Wat Thong Sala Ngam before reaching the gallery.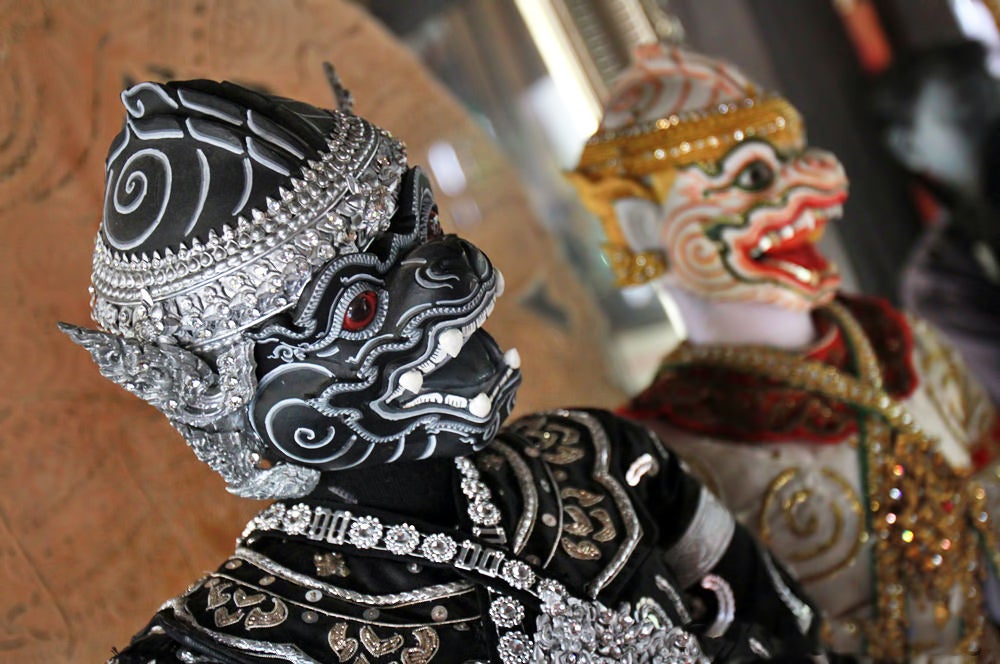 Artist's House in Bangkok
Location: Soi 28, Wat Kuhasawan, Thonburi, Bangkok Thailand
Open: Daily from 10am to 6pm
Phone: +66 (0)2 868 5279
Back to top