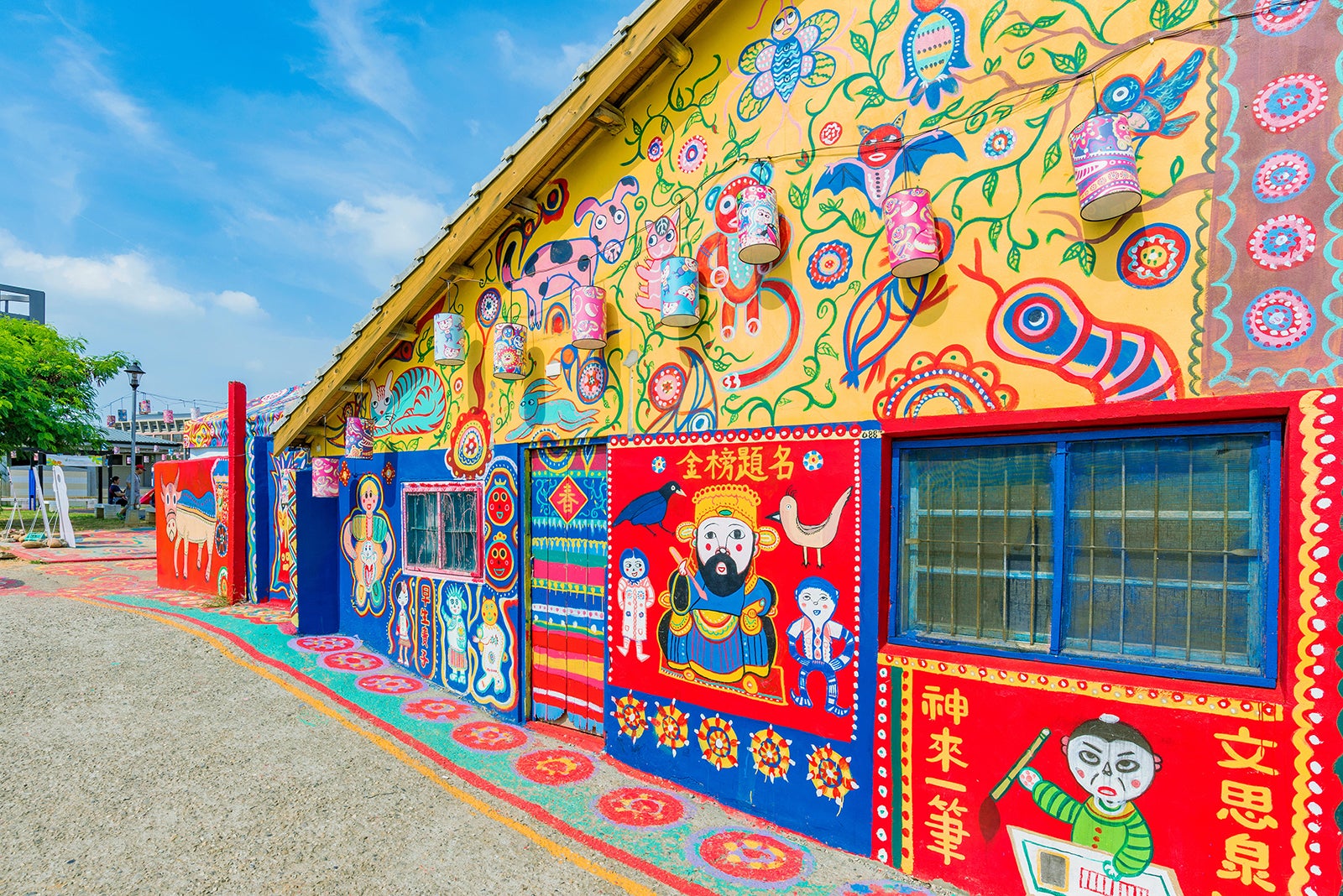 11 Best Places Where Locals Love to Go in Taichung
Most Popular Places Locals Love to Go in Taichung
Taichung is densely populated and is the second most populous city in Taiwan after Taipei. Taichung was developed into a beautiful city during the Japanese occupation. Taichung Park, which is over a hundred years old, remains a beautiful urban oasis. On the outskirts, the Gaomei Wetlands are perfect for bird watching. Taichung has an array of amazing natural and cultural attractions. You can take a walk at Calligraphy Greenway, enjoy performing arts at the National Taichung Theater, stroll through classical gardens at the Wufeng Lin Family Garden or enjoy a hot spring in Guguan to immerse yourself in Taichung's deep cultural heritage. There are also many places ideal for families to explore, such as Rainbow Village, the 921 Earthquake Museum and the National Museum of Natural Science. After nightfall, you can head to Feng Chia Night Market to sample the street food. Whether you're an early bird or a night owl, there's always something to do in Taichung.
1
National Taichung Theater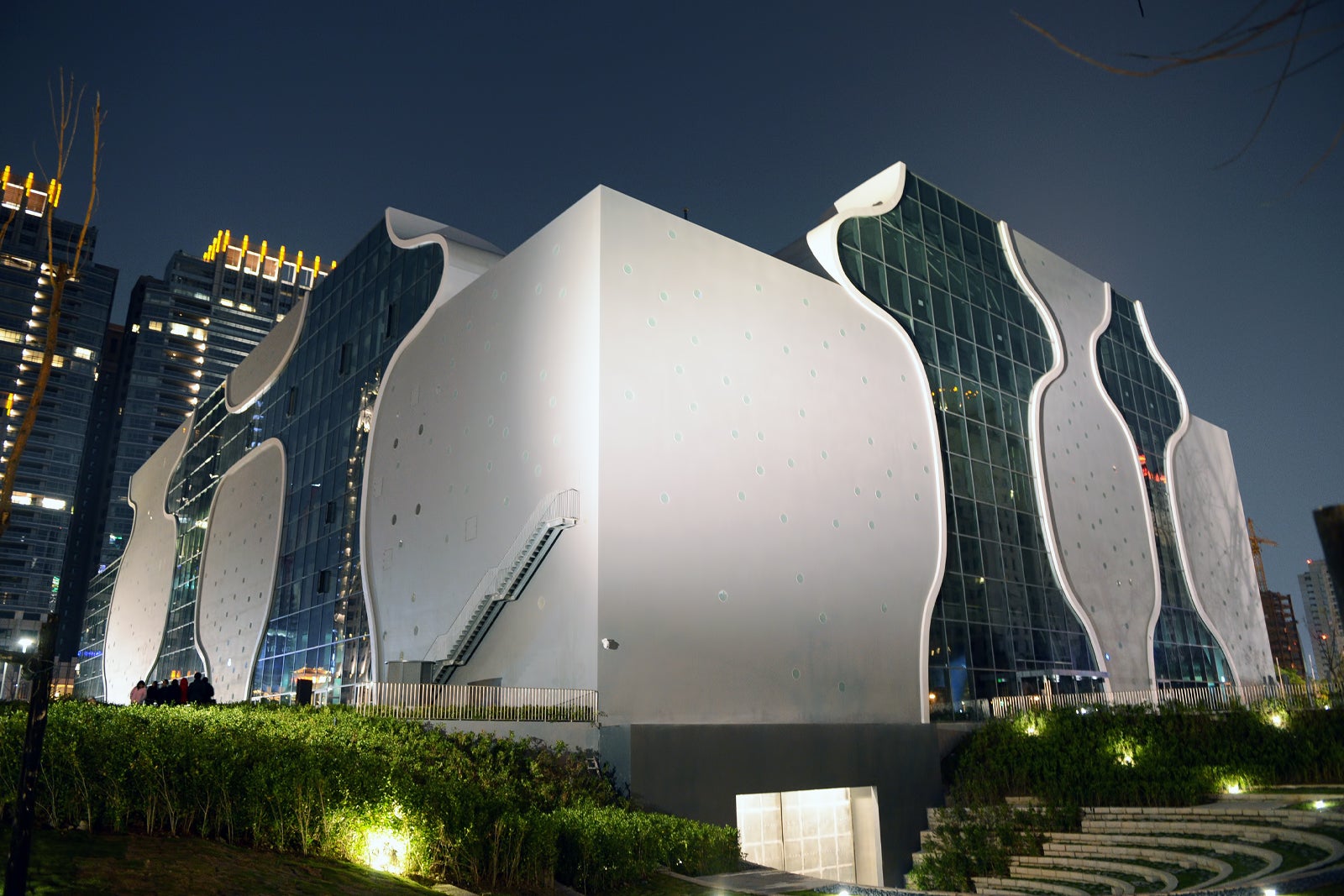 Constructed in 2014, the striking National Taichung Theater has become one of Taichung's most important cultural and artistic landmarks. Japanese architect Toyo Ito used caves as his inspiration when designing the iconic curved walls of this ambitious structure. The building has obtained multiple patents and is a highly praised global and modern architectural landmark. National Taichung Theater encompasses the Grand Theater, Playhouse and Black Box. Renowned performing arts groups from Taiwan and abroad take the stage here, and it's an ideal place to explore the vibrant performing arts scene in Taiwan. Before you visit, don't forget to check out the program of events on the official website. Come and enjoy superb drama or dance performances and marvel at the theatre's incredible architectural beauty, creating memories that will last a lifetime.
Location: No. 101, Sec. 2, Huilai Rd., Xitun Dist., Taichung City, Taiwan, 407025
Open: Sunday, Tuesday to Thursday from 11.30 am to 9 pm. Friday, Saturday, and public vacations from 11.30 am to 10 pm. Closed on Mondays.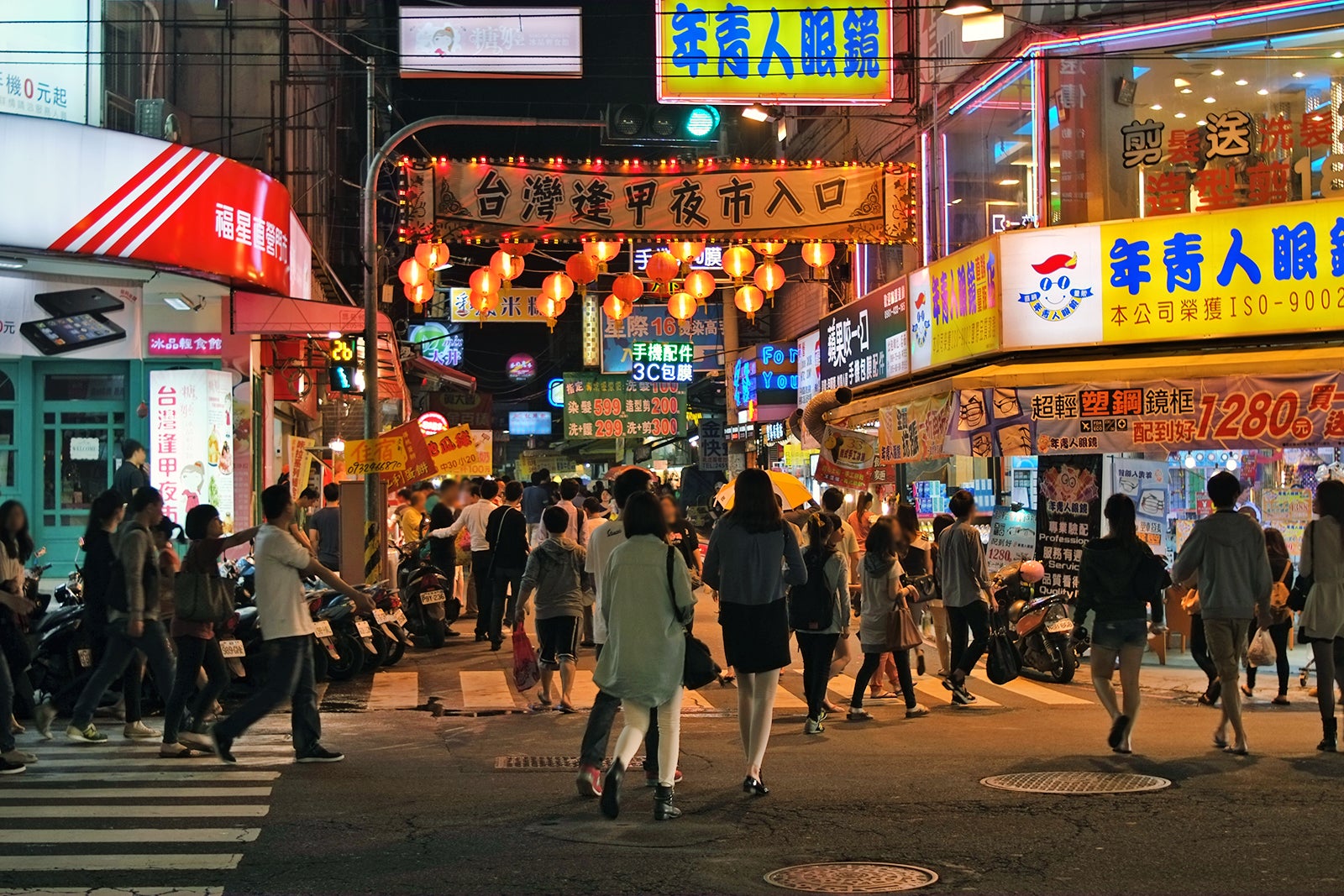 Feng Chia Night Market is extremely popular with the Taiwanese people. This shopping area near Feng Chia University spans Fengjia Road, Fuxing Road, Wenhua Road and other neighborhoods. Feng Chia Night Market is one of the largest night markets in Taiwan. You'll find a huge number of vendors selling all kinds of products here. It's a fantastic place to eat, shop and have fun. Looking for some mouth-watering food? Feng Chia Night Market is a paradise for foodies. Once night falls, you'll see vendors busy preparing ingredients for delicious street food. The entire night market is filled with an irresistible savory aroma. If hunger strikes, head to one of the many stalls selling popular snacks. The long queues of excited tourists waiting patiently to sample the delicious delicacies are a typical sight at this night market.
Location: Near Feng Chia University, Xitun Dist., Taichung City, Taiwan, 407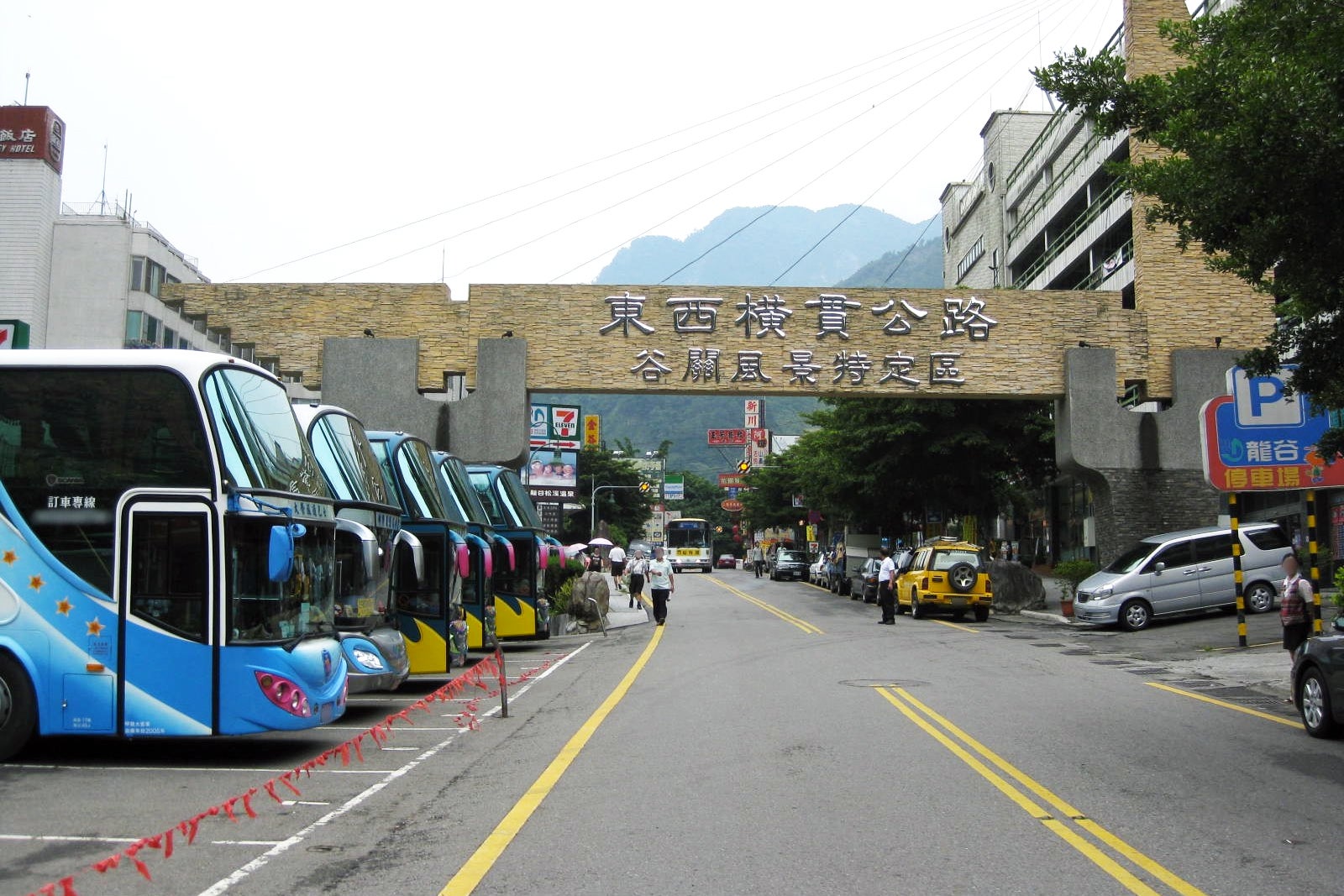 Guguan is located in a dangerously steep mountain area. The carbonated spring water gushing from the rocks is rich in salt and sulfide, making it a popular hot spring destination in Taichung. Guguan Hot Spring has constant water gushing out all year around and is an extremely precious natural resource. Join other hot spring enthusiasts and secure a room in one of the well-appointed hot spring hotels here. After a soak in the hot spring, stop by the popular Guguan Suspension Bridge and Shaolai Suspension Bridge. Walk across the bridges above the misty valley and gaze out over the majestic Guguan mountains. Then, go for a walk on the Tung Flower Forest Trail with the breeze gently brushing against your cheek. Feel the stress of everyday life simply ebb away.
Location: No. 102, Sec. 1, Dongguan Rd., Heping Dist., Taichung City, Taiwan, 424
Open: Daily from 8.30 am to 5.30 pm
photo by Yiken (CC BY-SA 3.0) modified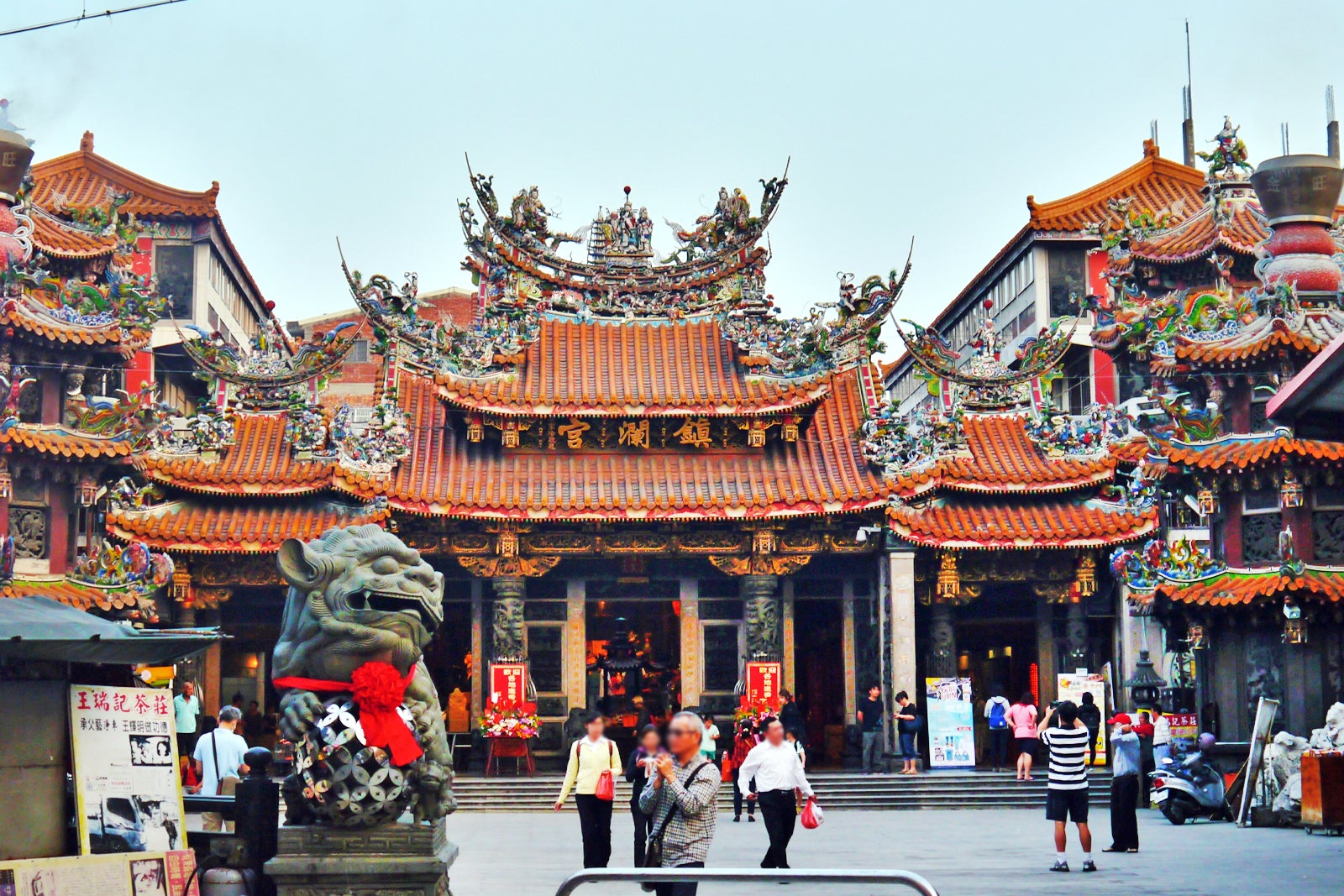 Dajia Jenn Lann Temple is located in Dajia District, Taichung City. Worshippers come here for the veneration of Mazu, the Holy Heavenly Mother. The temple is filled with visitors all year round, and the Dajia Mazu Pilgrimage, a lively folk festival, always attracts huge numbers of pilgrims. Dajia Jenn Lann Temple's history can be traced back to 1730. Over the years it has undergone several expansions to become the majestic temple that it is today. Its front hall, rear hall and bell and drum towers are exquisitely carved, reflecting the spirit of the Taoist architecture. Its pillars and beams with hundreds years of history depict the traces of time. Scores of pilgrims flock to Dajia Jenn Lann Temple every day. You'll find thousands of incense sticks burning in the censer and the joss paper in the furnace burning red. Many believers flock here to pray to Mazu, make wishes and redeem their vows. Dajia Jenn Lann Temple hosts a range of lively events, the most important of which is the Mazu Pilgrimage. With the sound of firecrackers, gongs and drums, the temple attracts worshippers from all over the world to join this hugely important annual event.
Location: No. 34, Ln. 156, Shuntian Rd., Dajia Dist., Taichung City, Taiwan, 437005
Open: Daily from 6 am to 9.30 pm
photo by Zairon (CC BY-SA 4.0) modified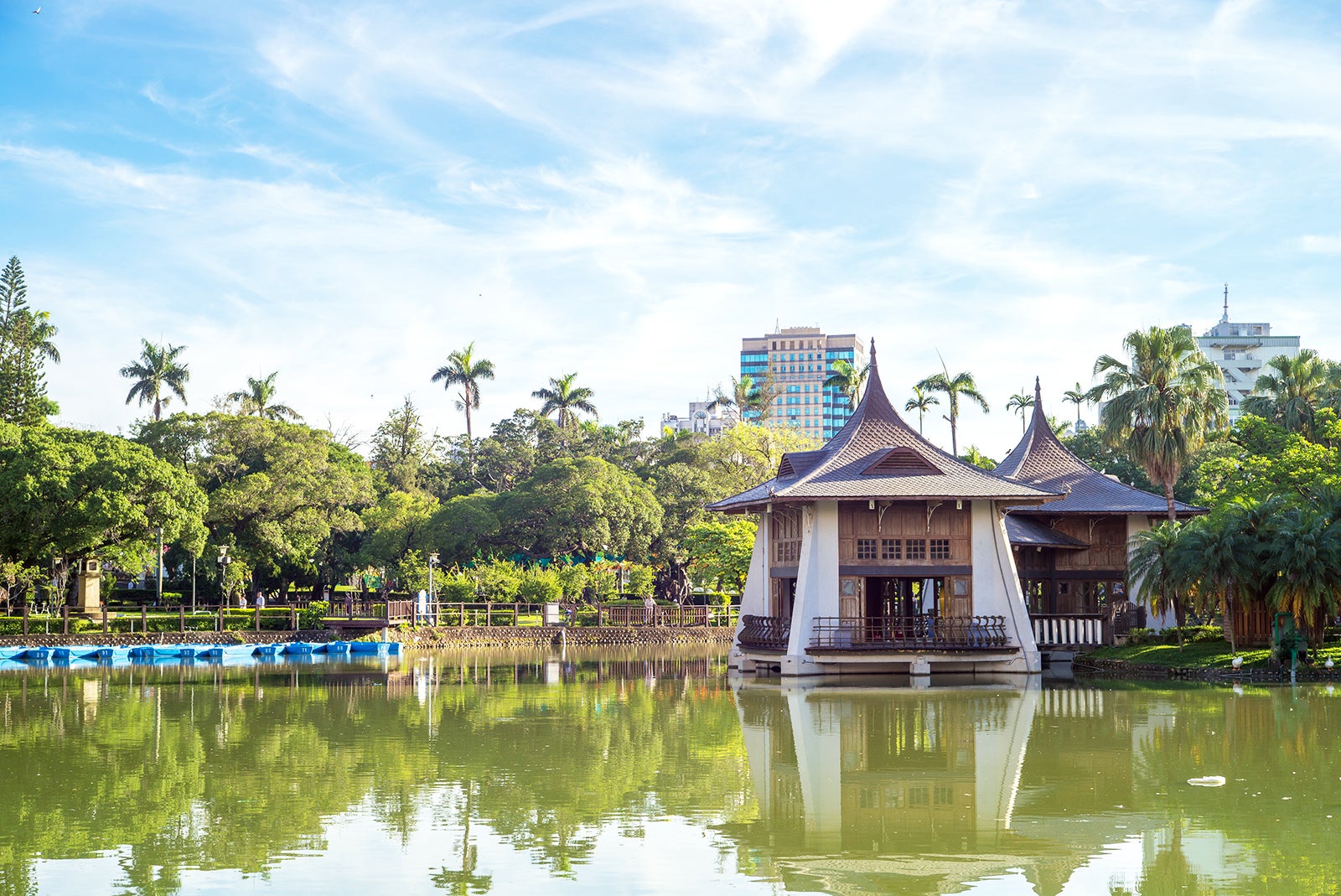 In every beautiful city you'll find an iconic park, and Taichung Park is the green oasis in the heart of Taichung City. You'll find towering trees, verdant fields, a picture-perfect blue lake and pleasant scenery here. Built in 1903, Taichung Park has a history spanning more than a hundred years. It's a popular recreation area for the locals and an important century-old landmark in Taichung. Hu Xin Pavilion, a European-style pavilion in Taichung Park, was constructed during Japanese rule in 1908 to celebrate the launch of Taiwan's Western Trunk line. Come to Taichung Park for a boating adventure on the lake, admire this century-old pavilion and experience the romantic atmosphere. In Taichung Park, you'll find other historic landmarks like the Taiwan Castle North Gate and the drum tower. As you enjoy a leisurely walk in spacious Taichung Park, you could easily imagine that you are in the middle of a forest instead of a bustling city.
Location: No. 65, Sec. 1, Shuangshi Rd., North Dist., Taichung City, Taiwan, 404009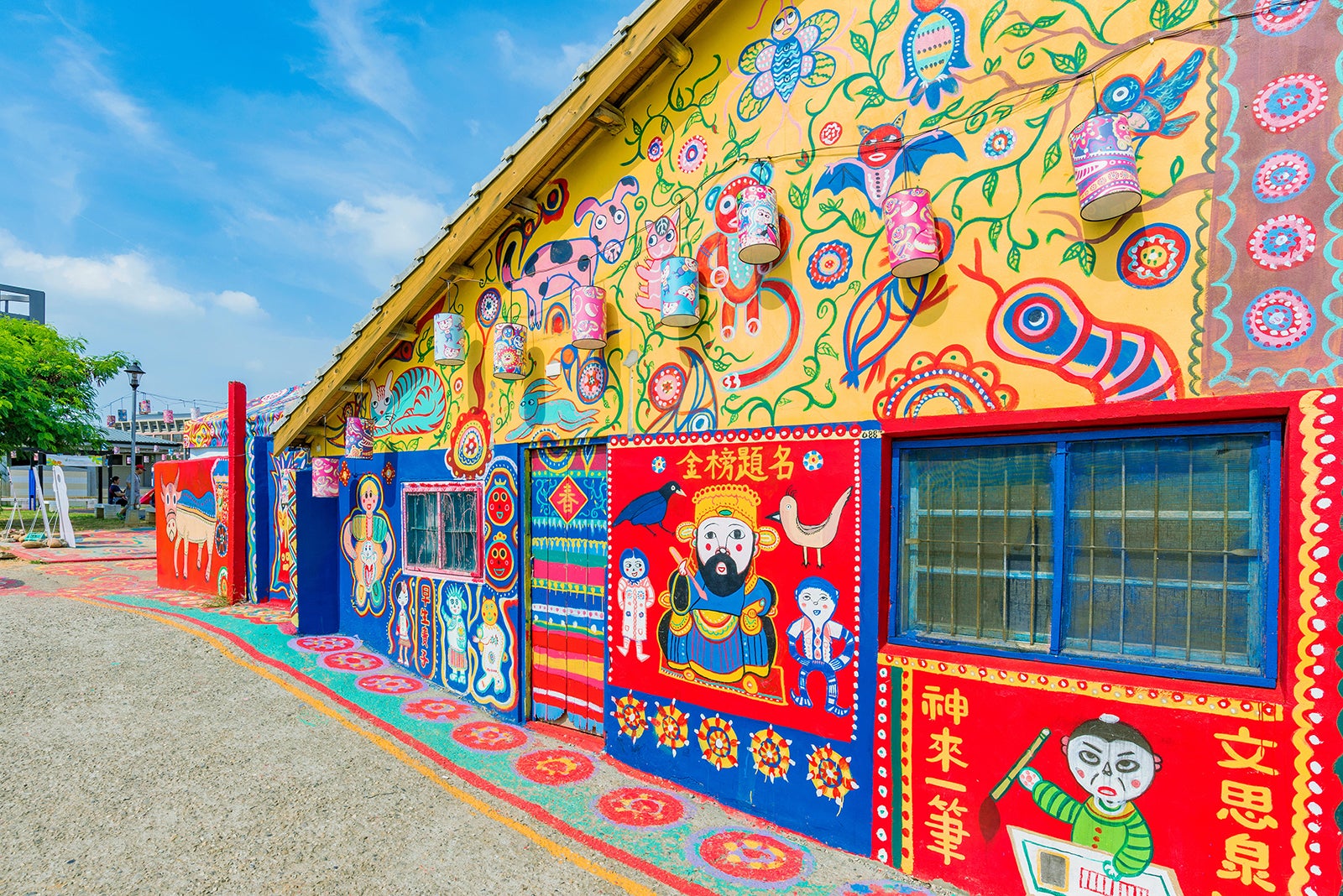 "Military dependents' village" is a unique community in Taiwan. After the government of the Republic of China (ROC) relocated to Taiwan in 1949, these villages were built for soldiers and officers from mainland China. Due to urban development and changing times, large numbers of people eventually moved out, leaving many of the abandoned villages to fall into decay. Rainbow Village in Nantun District, Taichung, was one of these deserted villages, but after resident Huang Yong Fu, known as "Rainbow Grandpa", started to paint on the outer walls, this forgotten village was given a new lease of life. With its bright and colorful images as well as cultural symbols unique to the military dependents' village, Rainbow Village has become a major tourist attraction in Taichung. As Rainbow Grandpa has continued to paint, this formerly deserted village has become a must-visit for selfie seekers and a reminder of a once-forgotten history.
Location: No. 56, Chun'an Rd., Nantun Dist., Taichung City, Taiwan, 408020
Open: Daily from 8 am to 6 pm
7
921 Earthquake Museum of Taiwan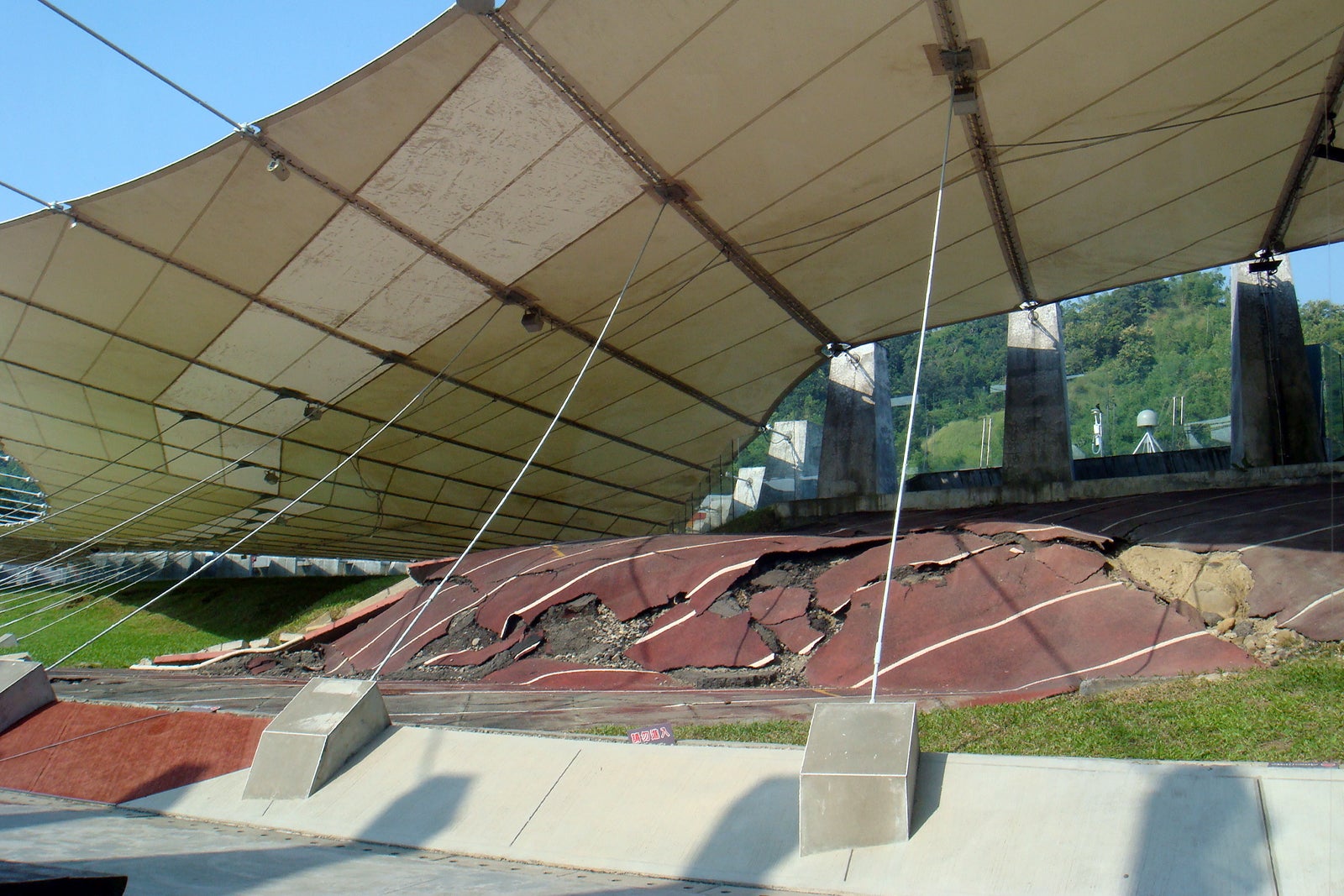 Taiwan sits in a seismic zone. The 921 Earthquake of 1999 was devastating for the people of Taiwan and caused enormous damage throughout the island. Central Taiwan was closest to the epicenter and therefore suffered the worst of the damage. The 921 Earthquake Museum of Taiwan is located in Wufeng District, Taichung City. It was formerly Taichung Guangfu Junior High School, but due to its location on the Chelungpu Fault, the campus was severely damaged by the earthquake. Rather than repair the school, the authorities decided to turn the earthquake-affected area into an earthquake museum, giving people an opportunity to learn more about the devastating impact of earthquake damage. Take some time out and stop by the 921 Earthquake Museum of Taiwan to witness the sheer power of earthquakes through exhibits such as the distorted school sports field. Sign up for a tour of the museum to gain an insight into earthquake engineering and disaster prevention education, and learn to appreciate the importance of disaster readiness.
Location: No. 192, Xinsheng Rd., Kengkou Village, Wufeng Dist., Taichung City, Taiwan, 413004
Open: Tuesday to Sunday from 9 am to 5 pm (closed on Mondays)
photo by Iv0202 (CC BY-SA 3.0) modified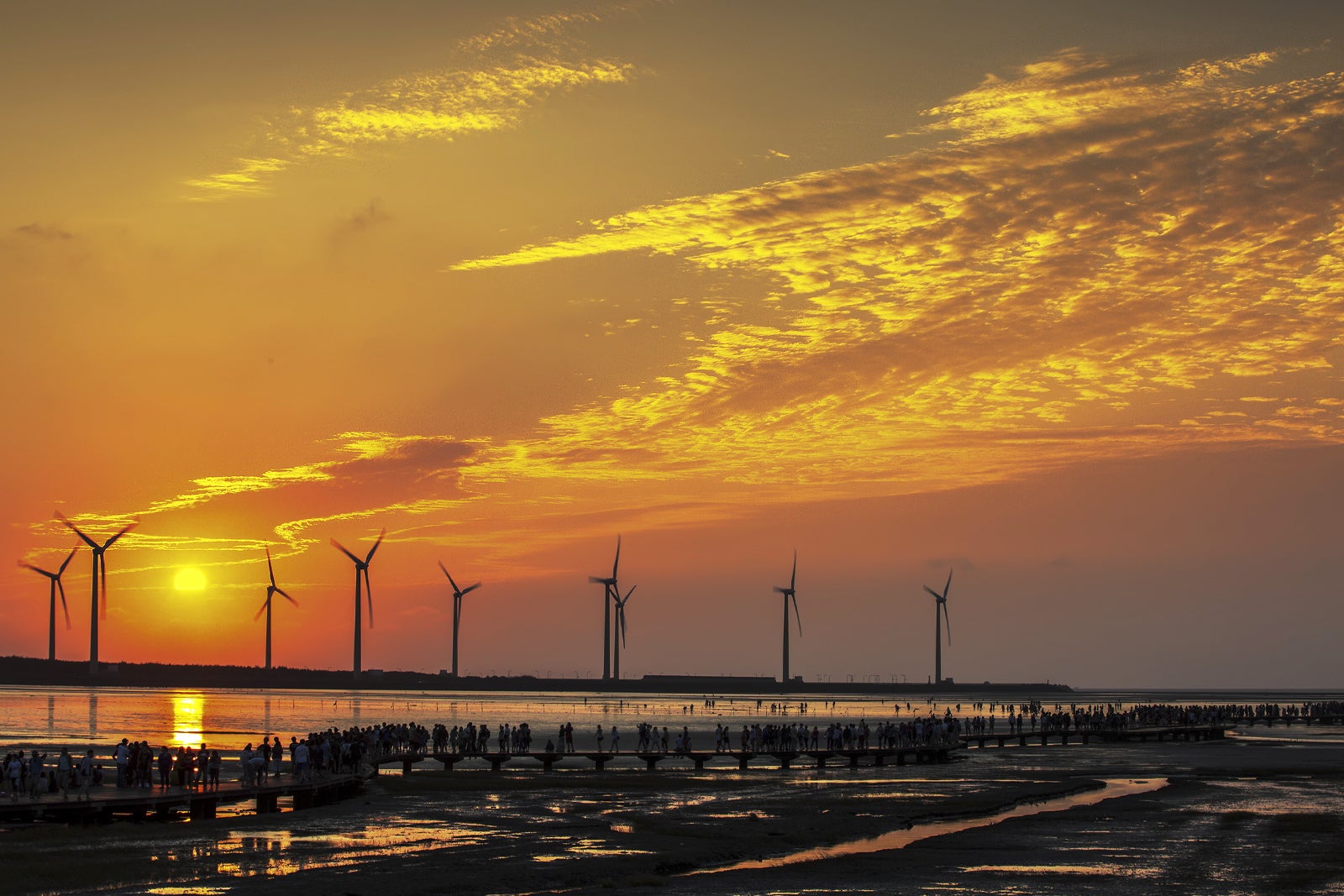 Also known as Gaomei Wetland Preservation Neighborhood, Gaomei Wetlands is an important natural wetland of Taichung. Located at the estuary of Dajia River, the wetland is home to more than 120 species of rare waterfowl, making this preservation area a paradise for bird lovers. Gaomei Wetlands was actually once a beach resort. However, due to sedimentation caused by the development of the Port of Taichung, the beach resort was closed. This deserted beach resort has gradually evolved into a natural wetland and a paradise for water birds. With fish, birds, crab and plants forming a productive ecosystem, many migratory birds come here for a short stay in winter. To protect the wetland, the local government redeveloped the area as Gaomei Wetlands. You can enjoy an eco-friendly exploration of the wetland by following the boardwalk. If you're planning a family day out, this is a great place to include in your itinerary.
Location: Dajia River Estuary, Qingshui Dist., Taichung City, Taiwan 436
photo by 周慧珍 (CC BY-SA 4.0) modified
9
Wufeng Lin Family Garden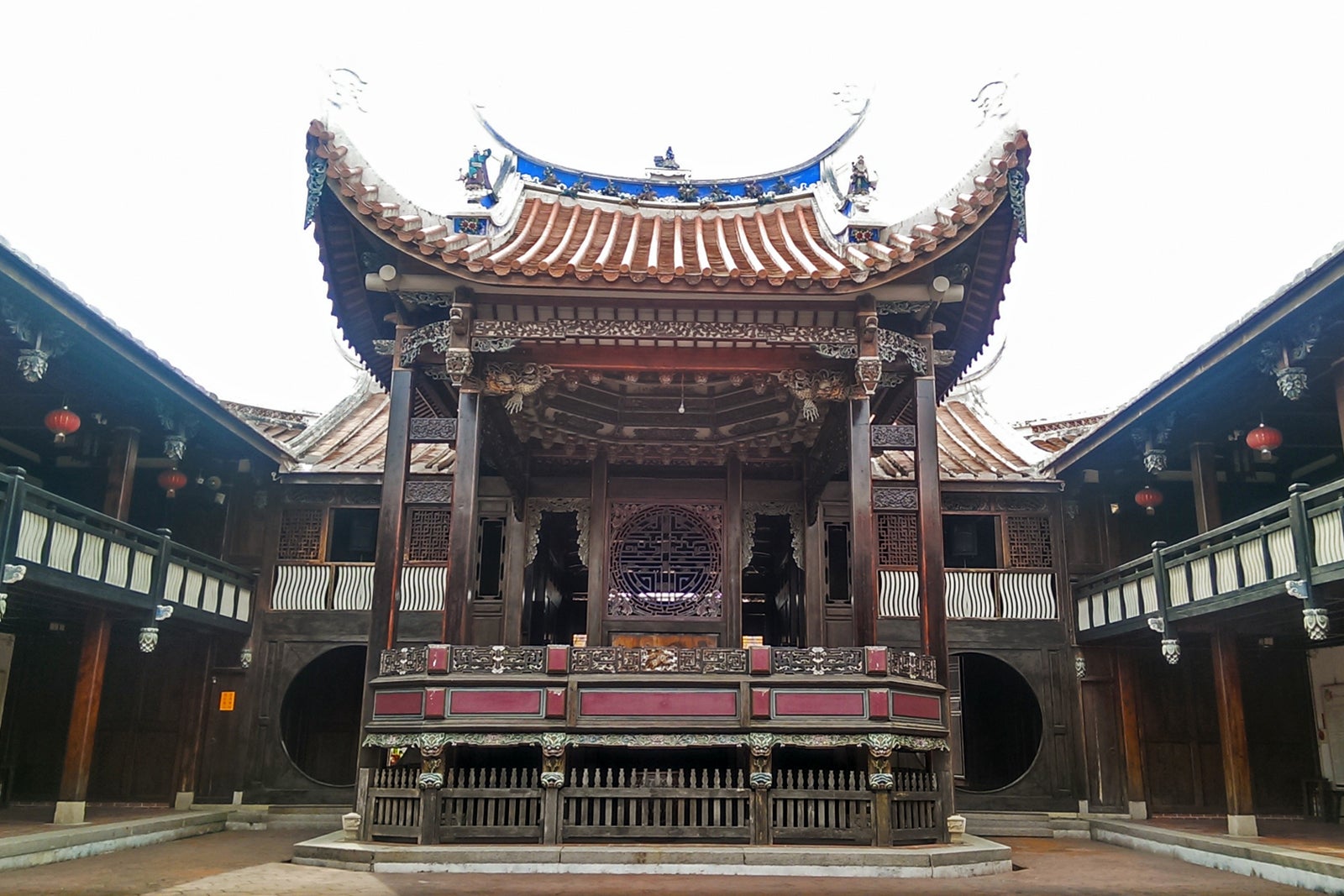 Built in 1893, Wufeng Lin Family Garden is a classical mansion constructed by Lin Wenqin, the master of Wufeng Lin Family, for his mother. After years of expansion and renovation, it became a majestic ancient garden mansion. However, this grand mansion was unable to withstand the deadly 921 Earthquake, which destroyed many of its structures. Thankfully, after years of hard work, this historic site has been restored to its former glory. Come to Wufeng Lin Family Garden and admire ancient buildings like Gongbaodi, Great Flower Hall and Caocuo. Wander through the garden and soak up the classical atmosphere, as if you were living in early Taiwan. Why not sign up for a guided tour of Wufeng Lin Family Garden to learn about the glorious past of this historic site?
Location: No. 26, Minsheng Rd., Wufeng Dist., Taichung City, Taiwan, 413
Open: Daily from 9 am to 12 pm and 1 pm to 5 pm (closed for 1 hour at 12 pm; open throughout the day on weekends and vacations)
photo by Fcuk1203 (CC BY-SA 3.0) modified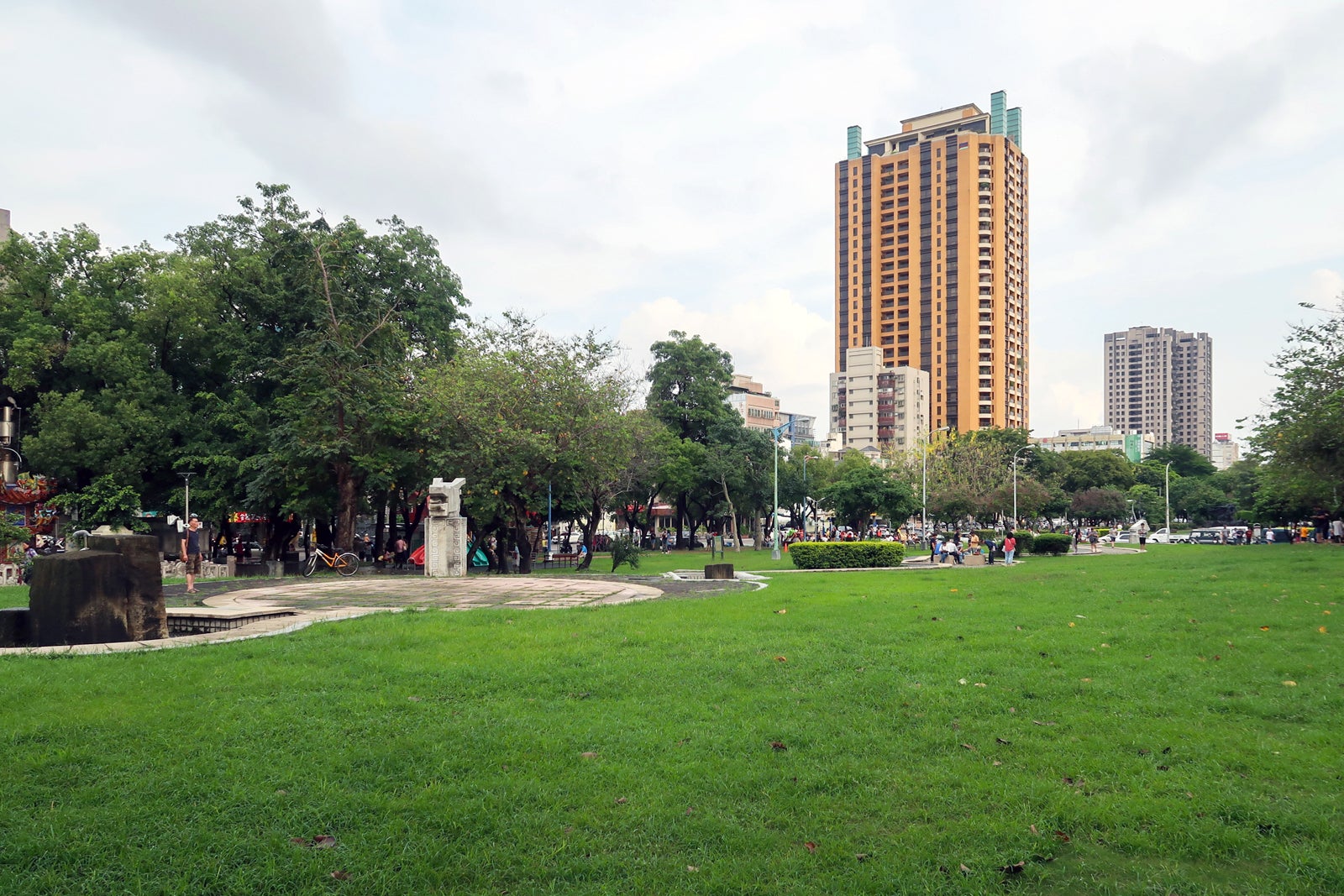 Calligraphy Greenway is a beautiful linear park in Taichung City. Inspired by the concept of "understanding philosophy in calligraphy", the authorities built a green living space including Park Lane by CMP, Civic Square, National Museum of Natural Science, Dadun Cultural Center, Art Parkway and Liuchuan. The park is a natural paradise in the middle of the city, and a perfect place for a leisurely stroll. Calligraphy Greenway is a popular meeting place in Taichung city centre, and you'll find many inspiring art installations here. If you're an art lover, why not take the time to visit the National Taiwan Museum of Fine Arts as well? The pleasant tree-lined boulevard is the perfect spot for a stroll. Need a break after shopping at the nearby art galleries and bookstores? Find yourself a cafe, grab something to read and immerse yourself in the laid-back artistic atmosphere.
Location: Xiangshang N. Rd., West Dist., Taichung City, Taiwan, 403
photo by Wpcpey (CC BY-SA 4.0) modified
11
National Museum of Natural Science
The National Museum of Natural Science is a popular museum in Taichung, welcoming 90 million visitors in 2017 alone. Its annual visitor volume is second only to that of the National Palace Museum in Taipei. Built in 1986, the National Museum of Natural Science has since been expanded to its current scale. You'll find the Science Center, Space Theater, Life Science Hall, Botanical Garden, Human Cultures Hall, IMAX 3D Theater and other facilities in this museum. No matter how old you are, you'll discover a wealth of valuable scientific knowledge here. It's a day out that's both fun and educational.
Location: No. 1, Guanqian Rd., North Dist., Taichung City, Taiwan, 404605
Open: Tuesday to Sunday from 9 am to 5 pm (closed on Mondays)
photo by Jimmyarch81118 (CC BY-SA 3.0) modified
Back to top