Taipei 101 is the most iconic structure in the city, if not in all of Taiwan. A fantastic place for shopping, dining and enjoying the view, it is found right at the heart of the financial district of Taipei, reaching a staggering 509.2 meters into the sky. Holding the title of the world's tallest building for 6 years (until Burj Khalifa was completed in Dubai in 2010), it remains an impressive sight and an absolute must-visit.
The biggest attraction at Taipei 101 is the observatory on the 89th floor and the outdoor observatory deck on the 91st. This is the highest publically-accessible floor of the building, with the levels above it being the home of broadcasting equipment and the very top – floor 101 – being a super-exclusive VIP club, accessible by invitation only. Tickets for the observatory are NT$500, but it is well worth it for the view. With no other building in Taipei even close in height, you get a 360-degree panorama right across the city to the mountains beyond.
Taipei 101 - one of the highlights of 19 Best Things to Do in Taipei and 20 Best Places to Go Shopping in Taipei (Read all about Taipei here)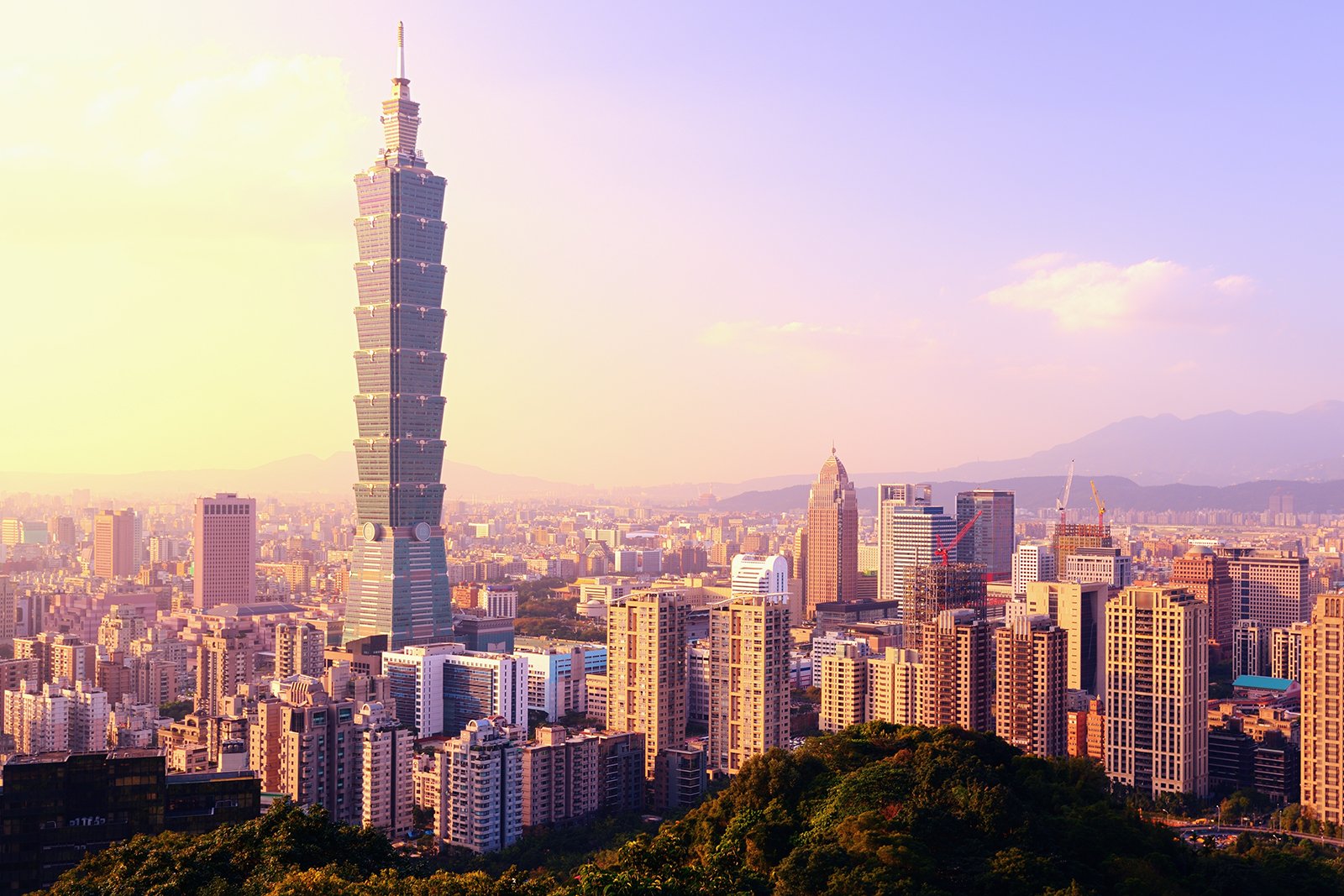 The view is not only impressive looking out. If you turn around and look back into the building, you will see a great feat of structural engineering – the 660-tonne steel mass damper. Being a 101-storey building in a typhoon and earthquake-prone city requires some creative solutions to avoid damage. This giant pendulum swings to offsets the movement of the building from high winds and shakes. At 5.5 meters in diameter, it is the biggest and heaviest of its kind in the world.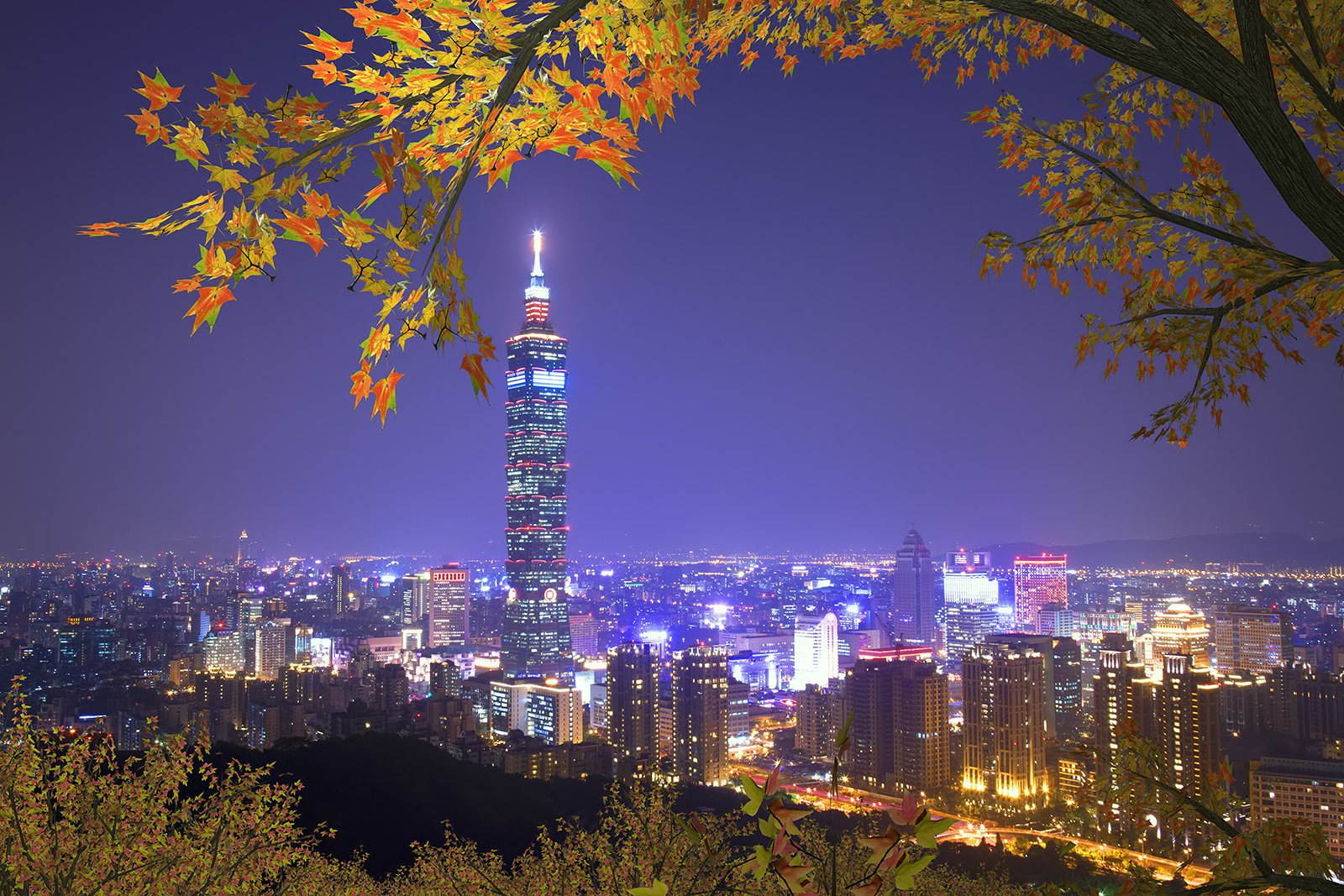 Getting up to the observatory is another record-breaking engineering marvel – the world's fastest elevator. The 2-deck pressurised lifts accelerate up to a top speed of 60.6 km/h, covering the distance in just 37 seconds.
Down at the bottom of the tower, from B1 up to the 5th floor, is the luxurious Taipei 101 Shopping Mall. Specializing in top-end stores from around the world, it boasts some of the city's best offerings of fashion and fine dining. Set among the marble pillars and elegant décor are such world-renown brands as Armani Exchange, Versace and French Connection, as well as a great food court on B1.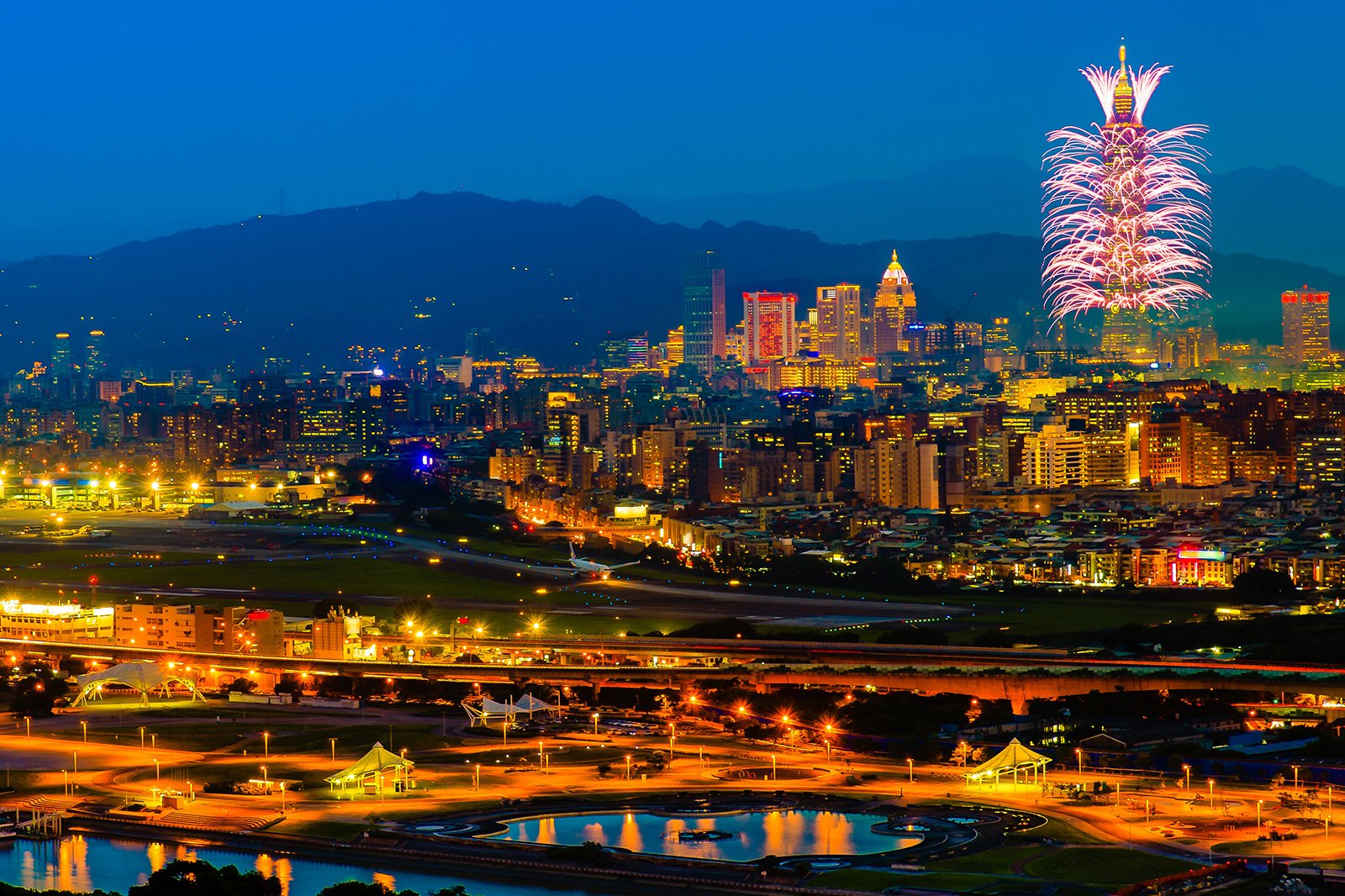 The outside of Taipei 101 is just as impressive as the inside, incorporating traditional Chinese design in a modern glass-and-steel building, giving it a distinctive pagoda-like look. It is best seen on New Year's Eve, when the breath-taking display of fireworks launched from each of the 8 tiers (each 8-storeys in height) lights up the city.
Taipei 101, being the city's tallest building by some significant margin, is not difficult to find. It has its own MRT station (Taipei 101/World Trade Center Station) on the Red (2) Line.
Taipei 101
Location: No. 7, Section 5, Xinyi Road, Xinyi District Taipei City, Taiwan 110
Open: Daily from 9am to 10pm
Phone: +886 (0)2 8101 8800
Back to top