10 Free Things to Do in Stockholm
Stockholm for Budget Travelers
Visiting Stockholm on a budget is certainly doable, but it needs careful planning. Flights and accommodations may well be expensive, but with so many free things to do in Stockholm, you can live cheap and still have action-packed days and nights.
One issue for budget travelers in Stockholm is the country's reliance on credit cards – many places no longer accept paper money. It's strongly advised to have a credit card with you. Most travelers can do without buying a SIM card while in Stockholm because free Wi-Fi can be found in cafés, hotels and subway stations. One final tip for families: if you have a pushchair, you ride buses for free in Stockholm.
The changing of the guards at the Royal Palace of Stockholm
Witness the parade every day at 11.45am
The Royal Palace is the home of the Swedish monarchy. It houses more than 600 rooms, 3 museums, and features a daily changing of the guards. Officially known as the Royal Guards Ceremony, the show of pageantry starts at 11:45am and lasts for around 40 minutes. It includes a marching band and a parade of soldiers. The main parade area is on Slottsbacken, which runs along the southern side of the palace. You should arrive early to get a good vantage point.
Location: Stockholm Palace, Slottsbacken, 107 70 Stockholm, Sweden
Open: Daily from 10am to 5pm
Phone: +46(0)8-402 61 30
Families
History
Photo
Budget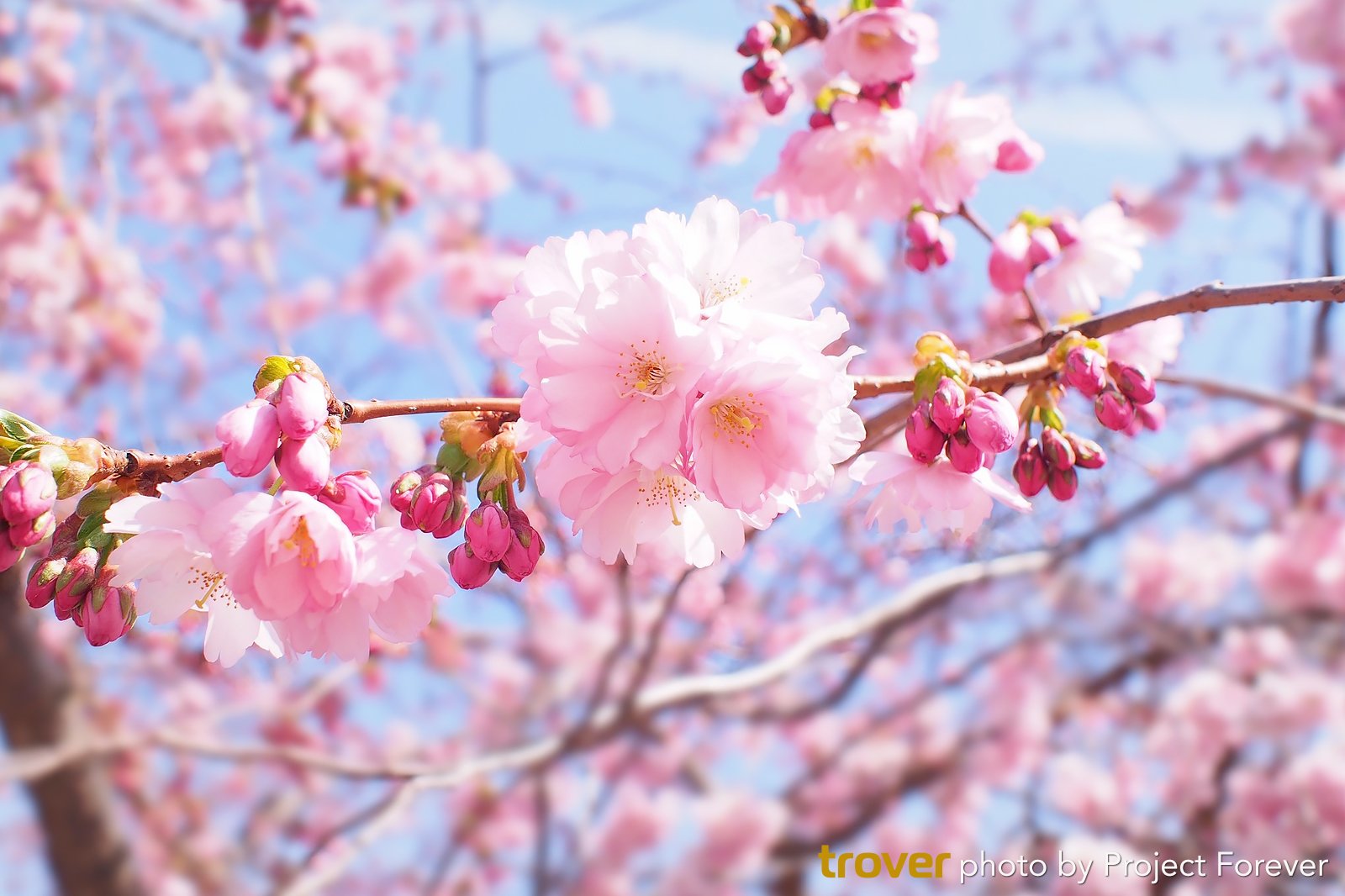 Kungsträdgården
Enjoy the cherry blossoms in full bloom every April
Kungsträdgården, meaning the King's Garden, is a beautiful expanse of woodland in downtown Stockholm. It hosts many free festivals and events throughout the year. A particular highlight is the cherry blossom season in late April, when the whole area is swathed in pink. The park contains many cafés and bars, which are great places to sit back and enjoy the surrounding nature.
Location: Jussi Björlings allé, 111 47 Stockholm, Sweden
Phone: +46 (0)8-611 00 13
Couples
Families
Photo
Budget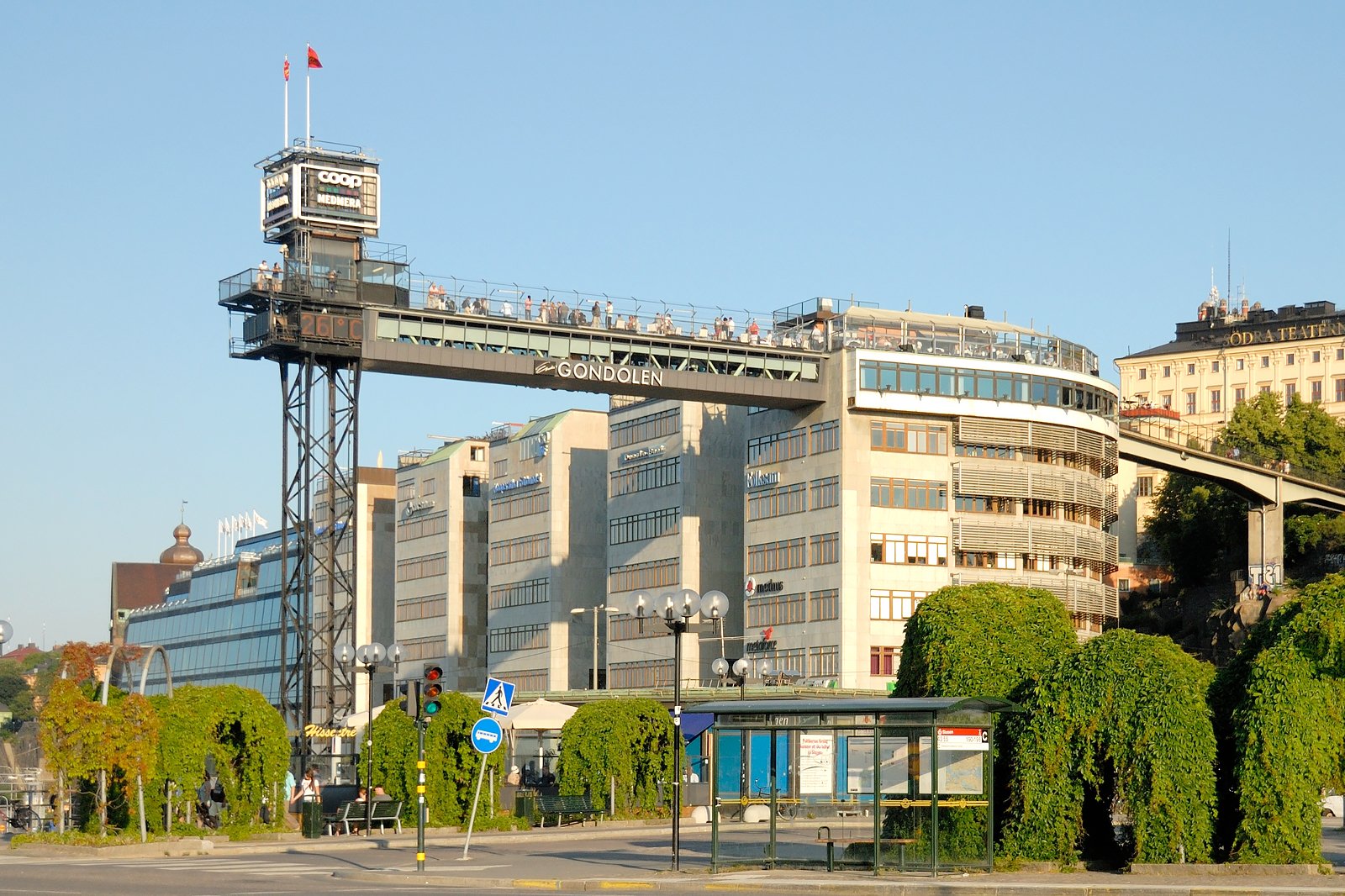 Katarinahissen Elevator
Climb the stairs up to this 38-meter-high viewpoint
Katarinahissen is one of Stockholm's best free vantage spots. Located next to Slussen subway station, this prominent landmark was built in 1936 as a shortcut from Slussen to Södermalm, and though the lift no longer works, you can still climb the stairs up to the top. The views are excellent, right over the waterways of Stockholm on one side and Södermalm island on the other.
Location: Stadsgården 1, 116 45 Stockholm, Sweden
photo by Peter Haas (CC BY 3.0) modified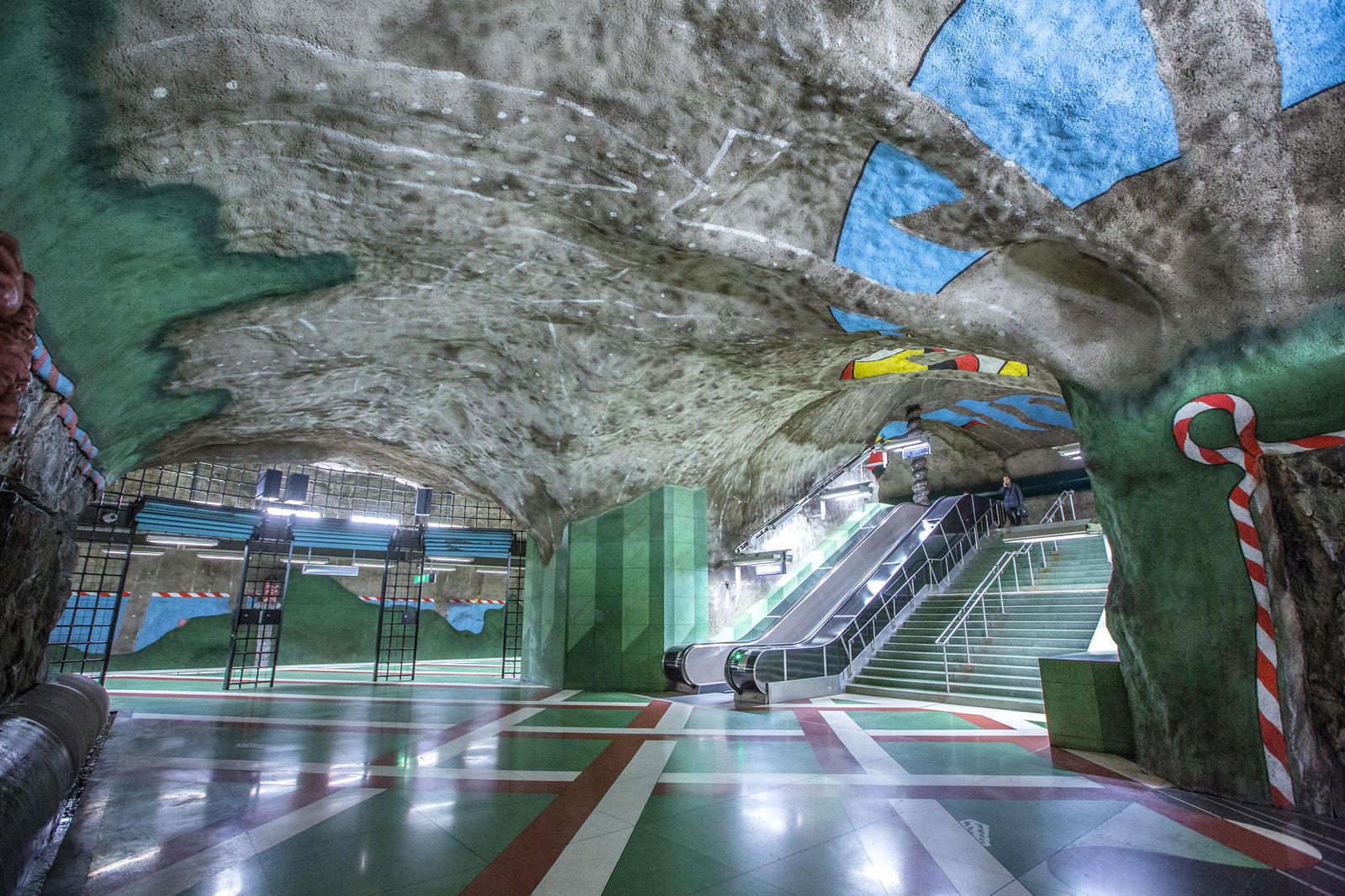 Stockholm subway art
90 subway stations each filled with different distinct artworks
Stockholm's subways are some of the most artistic in the world. Known locally as the T-bana (Tunnelbana network), you will find vibrant art pieces in 90 stations throughout the capital. It took 150 artists several decades to create more than 100 km of art. Locals claim it's the world's longest art exhibition. You can pay for a guided tour or simply explore on your own for the price of a single ticket.
Highlights include the cave-like, excavated artwork at Kungsträdgården station, the 1970s Olympics motif used at Satdion station, and the pixelated, computer-game-inspired reliefs at Thorildsplan station.
Location: Kungsträdgården T-Bana, 111 47 Stockholm, Sweden
photo by Tony Webster (CC BY 2.0) modified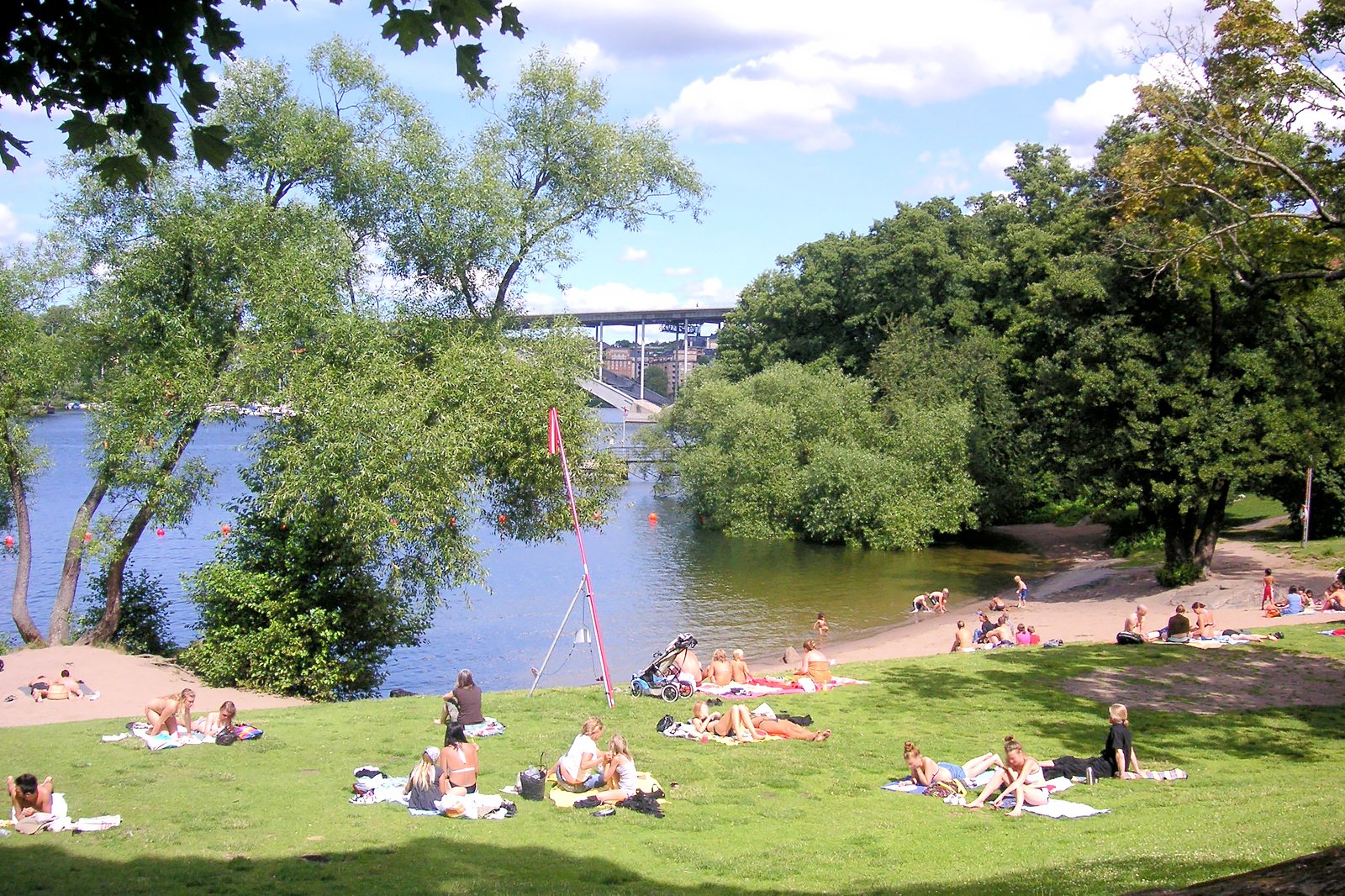 Relax at the beach
Jump into the Baltic Sea (in summer)
Stockholm has several beaches in the city center, all of which are packed in the peak summer months. A convenient spot to have a swim and relax on the sand is Långholmsbadet on Långholmen island. The swimming area is marked out in buoys, and there's a wooden jetty so you can dive straight into the water.
For families, Tanto strandbad is a popular swimming spot. Located further south, on Södermalm island, you can spend the whole day here thanks to activities like mini golf and climbing nets in Tantolunden Park nearby. The prime sandy spots are filled quickly, but people set up on the rocky coastline or on the grassland behind. It's suitable for the disabled and has public showers.
Location: Långholmsbadet, Långholmsmuren 21, 117 33 Stockholm, Sweden
photo by Holger.Ellgaard (CC BY-SA 3.0) modified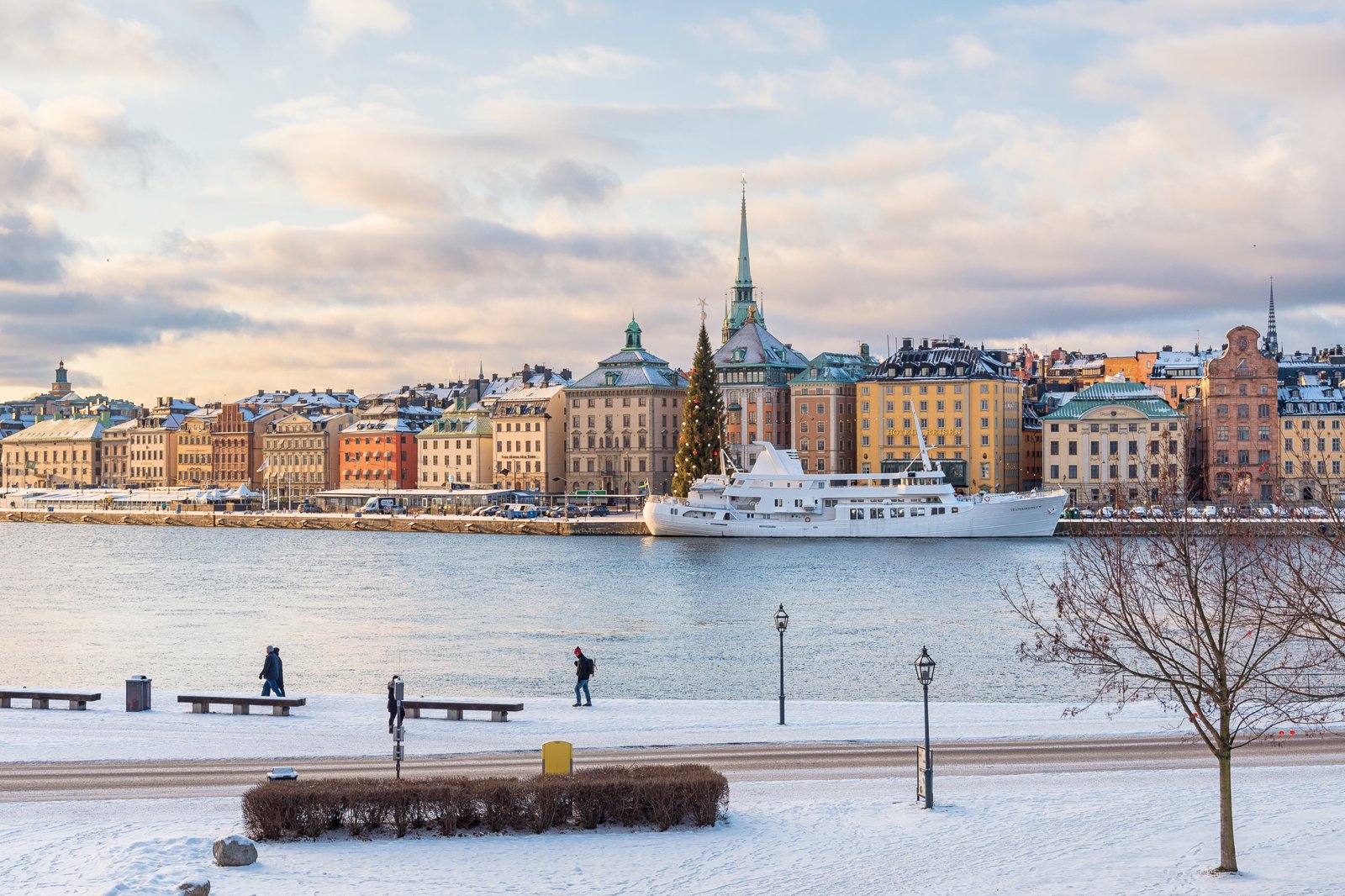 Explore the Old Town
Gamla Stan is Stockholm's medieval center
Stockholm's origins lie on the atmospheric island of Gamla Stan, where merchants and monarchs occupied the medieval streets around the Royal Palace. Stroll along the ancient, meandering streets to the Nobel Museum (free admission on Tuesdays from 5-8pm), celebrating the achievements of the Nobel Prize winners. To the west is the tiny island of Riddarholmen, home to grand palaces and noble houses. They are so perfectly preserved, the whole area feels like a film set.
Couples
Families
History
Photo
photo by Julian Herzog (CC BY 4.0) modified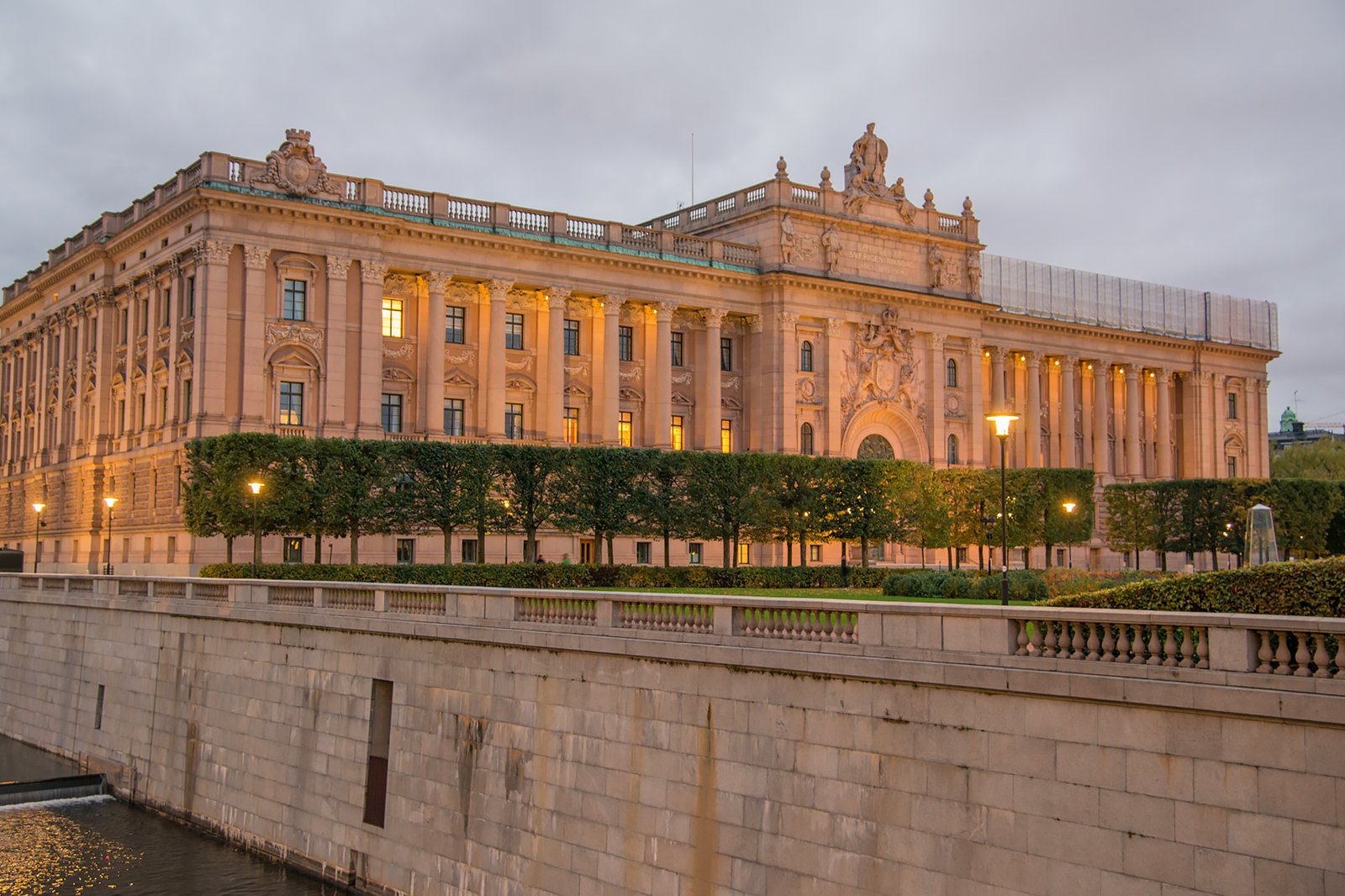 Medeltidsmuseet
Learn how people used to live at Stockholm's Medieval Museum
This free-to-enter museum contains finds from historical digs that have been used to recreate scenes of life in Stockholm in the Middles Ages. The highlight of the Medieval Museum is a well-preserved 50-meter segment of the city's original city walls. Other exhibits include remnants of an ancient warship and a recreation of a town square. The museum has free guided tours in English at 2pm in July and August.
Location: Strömparterren 3, 111 30 Stockholm, Sweden
Open: Tuesday – Sunday from 10am to 5pm (closed on Mondays)
Phone: +46 (0)8-508 316 20
photo by Jorge Láscar (CC BY 2.0) modified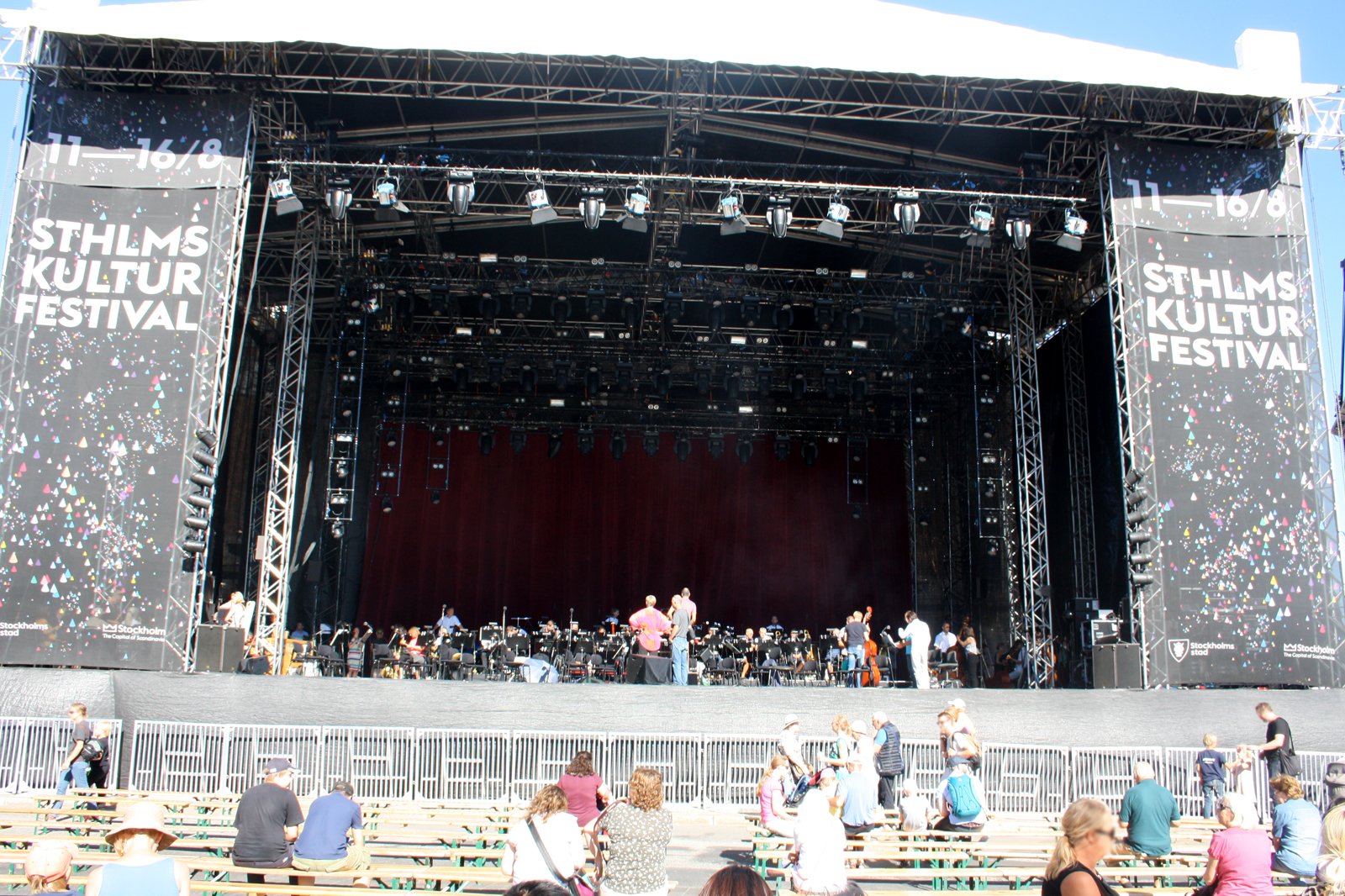 Free street festivals in Stockholm
Join the street parties taking place throughout the summer
Throughout the summer months, Stockholm has a steady stream of events and festivals – and many of them are free! The biggest of them all is Stockholm Kulturfestival, a 6-day cultural event of music, literature and performing arts that takes place every August in Gustav Adolfs Square. Other notable events include Stockholm Pride in July, which brings over 500,000 people together in support of LGBT rights, Stockholm Street Festival, also in July, celebrates the diverse world of street performers, such as jugglers, acrobats and magicians. If you're in Stockholm in the winter, the Christmas Market in Gamla Stan is a suitably festive alternate that runs throughout December.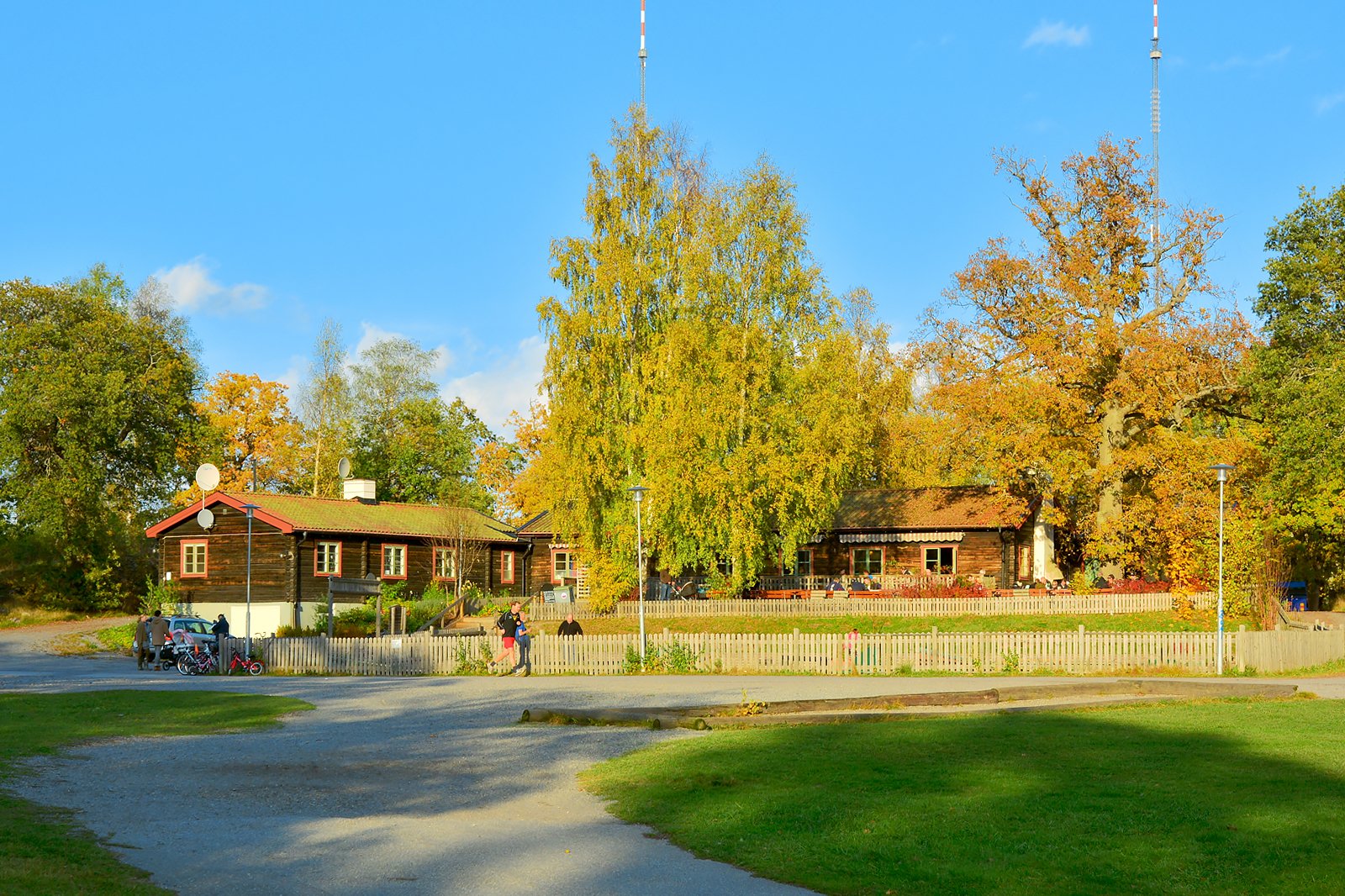 Hellasgården
Escape to the country and enjoy the great outdoors
Hellasgården is just 30 minutes from downtown Stockholm, but it feels a world away from the bustling streets of the capital. This natural landscape features a crystal-clear lake popular for swimming and fishing, many walking trails, and skiing tracks in winter. Other sports available at Hellasgården include tennis, beach volleyball, golf, and ice skating in the winter. For a small fee, there's an excellent sauna that's popular throughout the year.
Location: Ältavägen 101, 131 33 Nacka, Sweden
Open: Monday – Friday from 10am to 9pm (weekends from 10am to 6pm)
Phone: +46(0)8-716 39 61
Couples
Families
Photo
Budget
photo by Johan Fredriksson (CC BY-SA 3.0) modified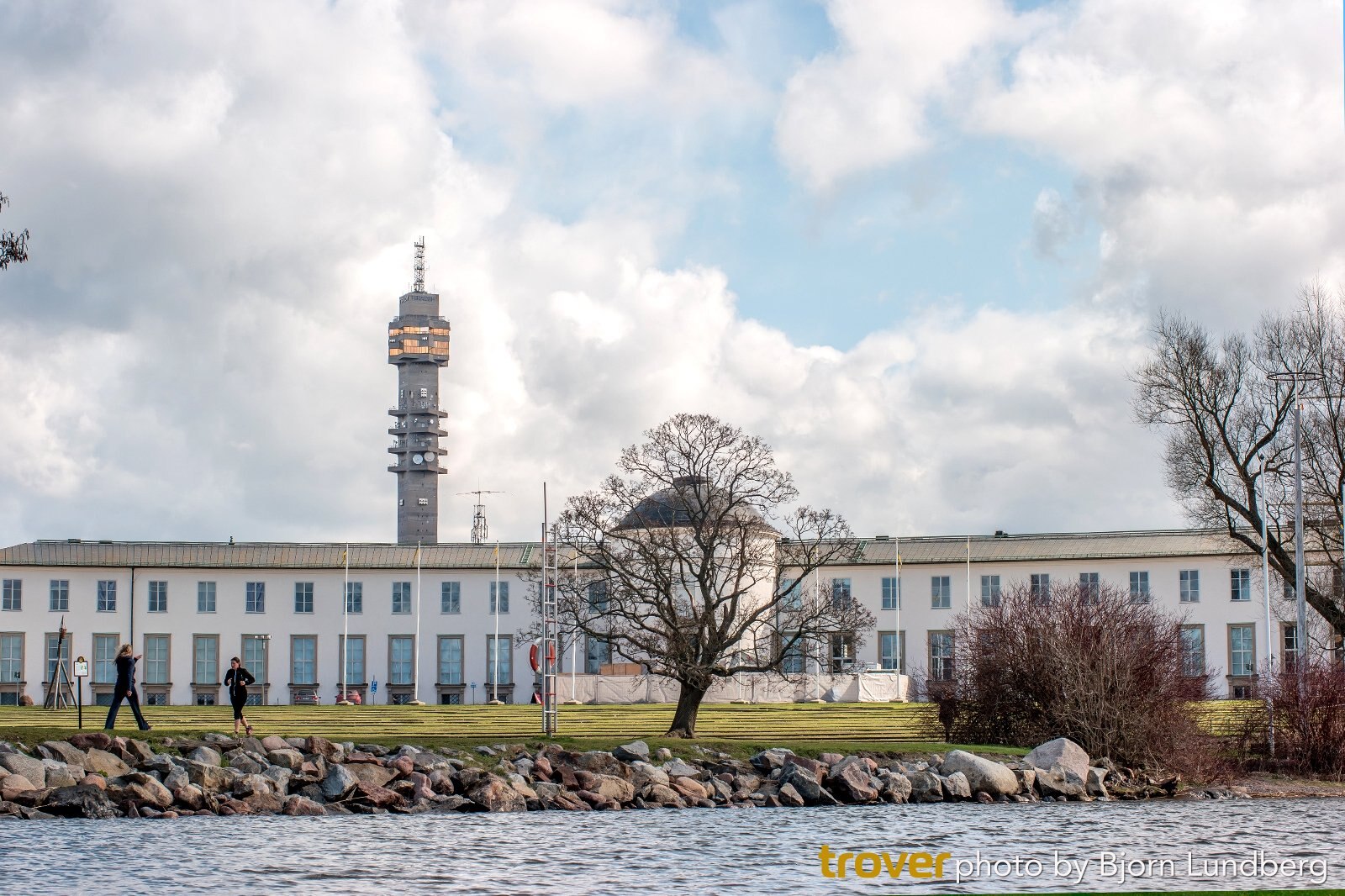 Sjöhistorika museet
Browse the scale models at Stockholm's Maritime Museum
Sjöhistorika museet celebrates Sweden's proud naval and shipbuilding history. It's located in Östermalm, along the waterfront. The exhibits are mostly scale models of important vessels built in Sweden from the 18th century up to the present day. Several archeological finds are also on display. The Maritime museum is completely free to enter. Complimentary audio guides are available in Swedish, Finnish, English, French and German.
Location: Djurgårdsbrunnsvägen 24, 115 27 Stockholm, Sweden
Open: Tuesday – Sunday from 10am to 5pm (closed on Mondays)
Phone: +46 (0)8-519 549 00
Families
History
Budget
Single