10 Best Things to Do in Puerto de la Cruz
What is Puerto de la Cruz most famous for?
Puerto de la Cruz is known as one of the first tourism destinations in the world. Located on the north coast of Tenerife Island, Puerto de la Cruz's warm climate and serene atmosphere attracted the first privileged tourists in the early 19th century.
Today, the climate's still warm and the atmosphere's still serene, but the island is slightly busier. From the Old Town to the splendid black sand beaches, and from gigantic pool complexes to quaint bars and seafood restaurants, there's quite a good choice of things to see, do and experience in Puerto de la Cruz.
What are the best things to do in Puerto de la Cruz?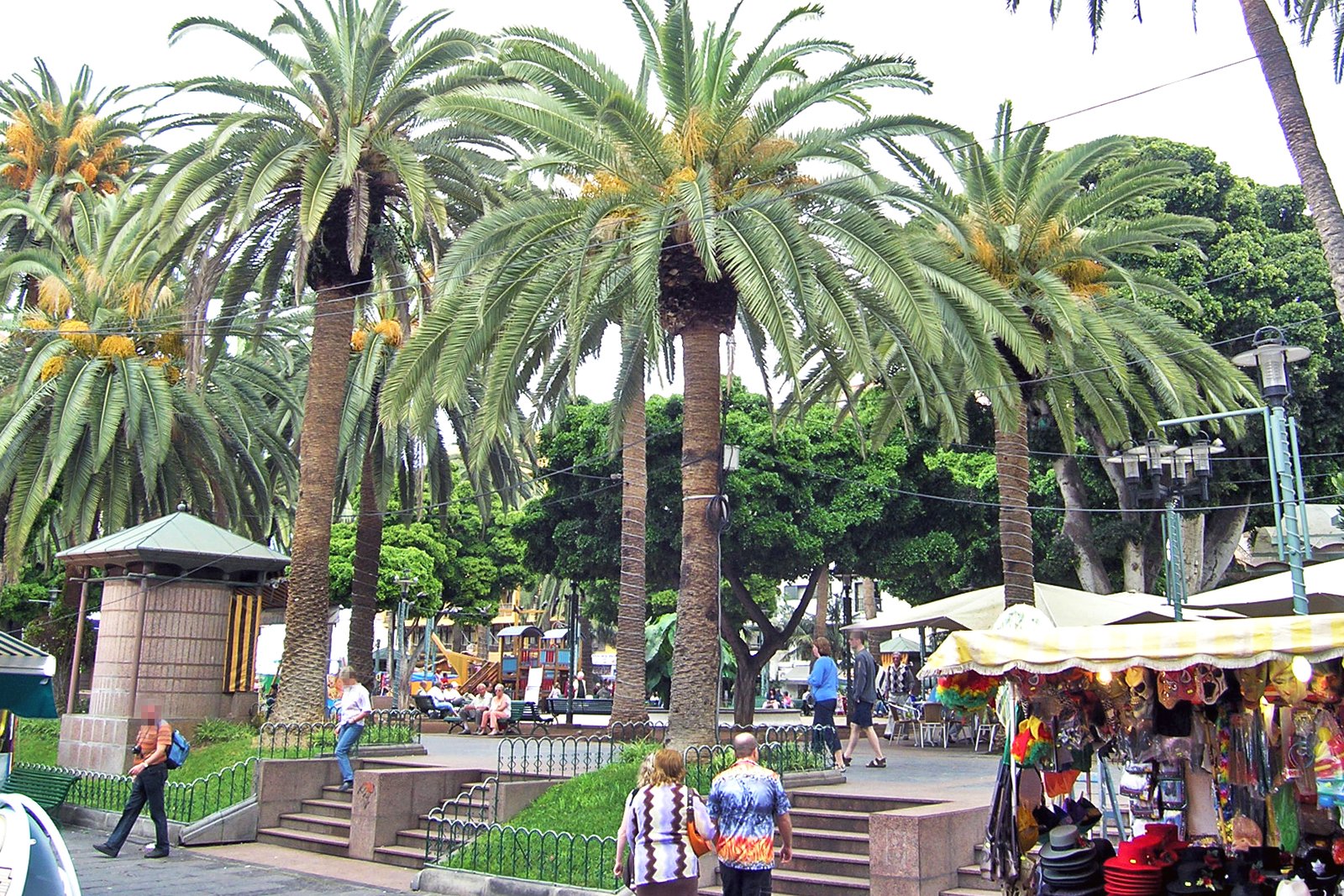 Start the day at Plaza del Charco
Take in the atmosphere of Puerto de la Cruz
Positioned in the north of the Old Town, a few steps away from El Muelle Beach, Plaza del Charco (Puddle Square) is a lively green spot covered with taro, Indian laurel and palm trees. Boutiques, restaurants and ice cream stalls surround the square, which also hosts a small children's playground. As the main meeting point in Puerto de la Cruz, Playa del Charco is buzzing until late at night and it seems there's always something going on here. The ideal location to pick your apartment or hotel, stay near Plaza Charco.
Location: In the north of the Old Town, near El Muelle Beach
photo by Jens Steckert (CC BY-SA 3.0) modified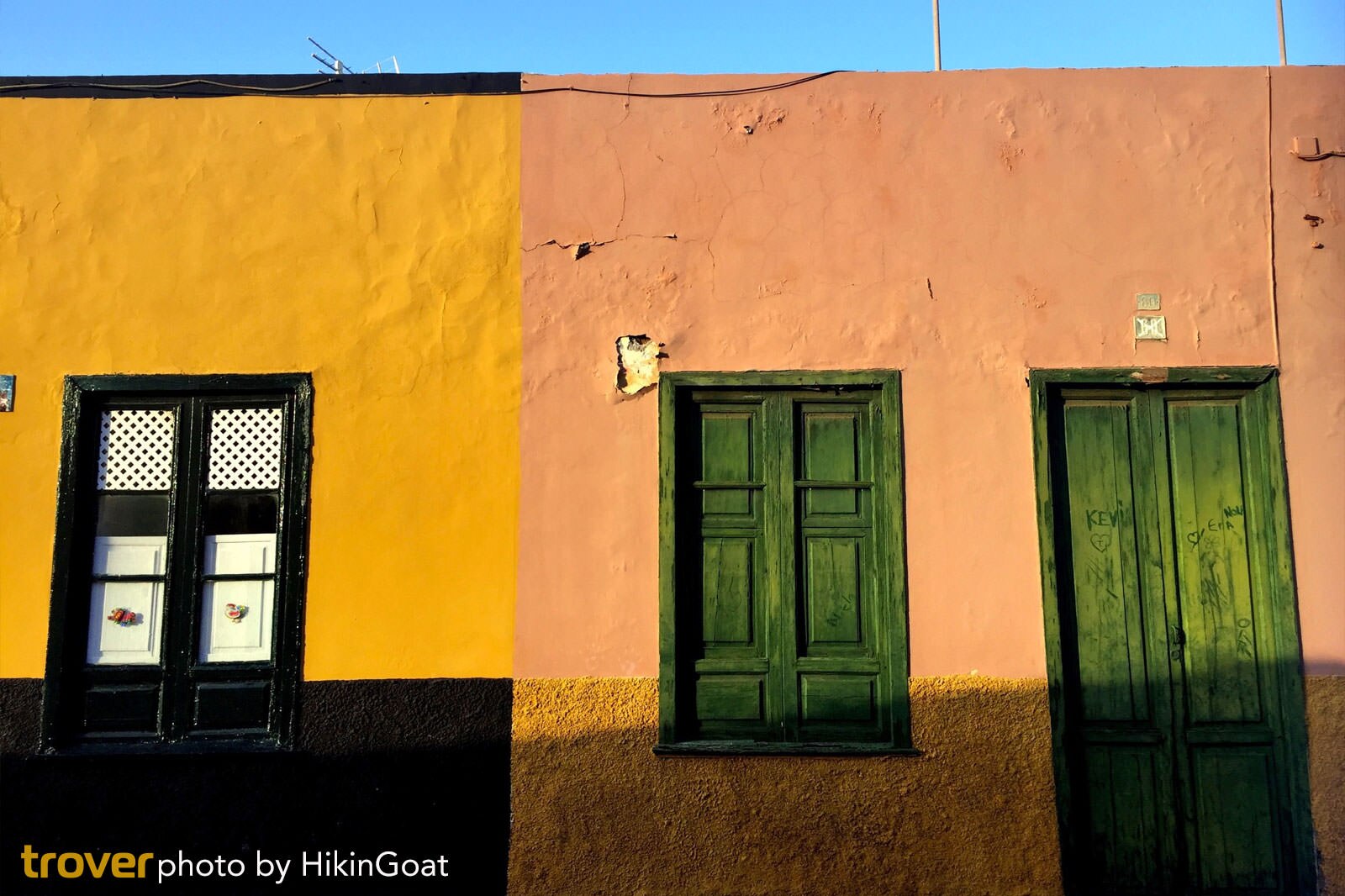 Stroll in Puerto de la Cruz Old Town
Walk around the beating heart of the city
The Old Town is the beating heart of Puerto de la Cruz. The city dates back to the early 16th century and has been known as a tourist destination for privileged people since the end of the 18th century. Stretching around Plaza del Charco, it's like a maze of narrow streets interspersed with squares. Lined with boutiques, bars and restaurants, Puerto de la Cruz Old Town curiously looks rather modern and features only a few historical buildings and pedestrian paved lanes. It's nevertheless a pleasant area to hang around.
Location: In the north of Puerto de la Cruz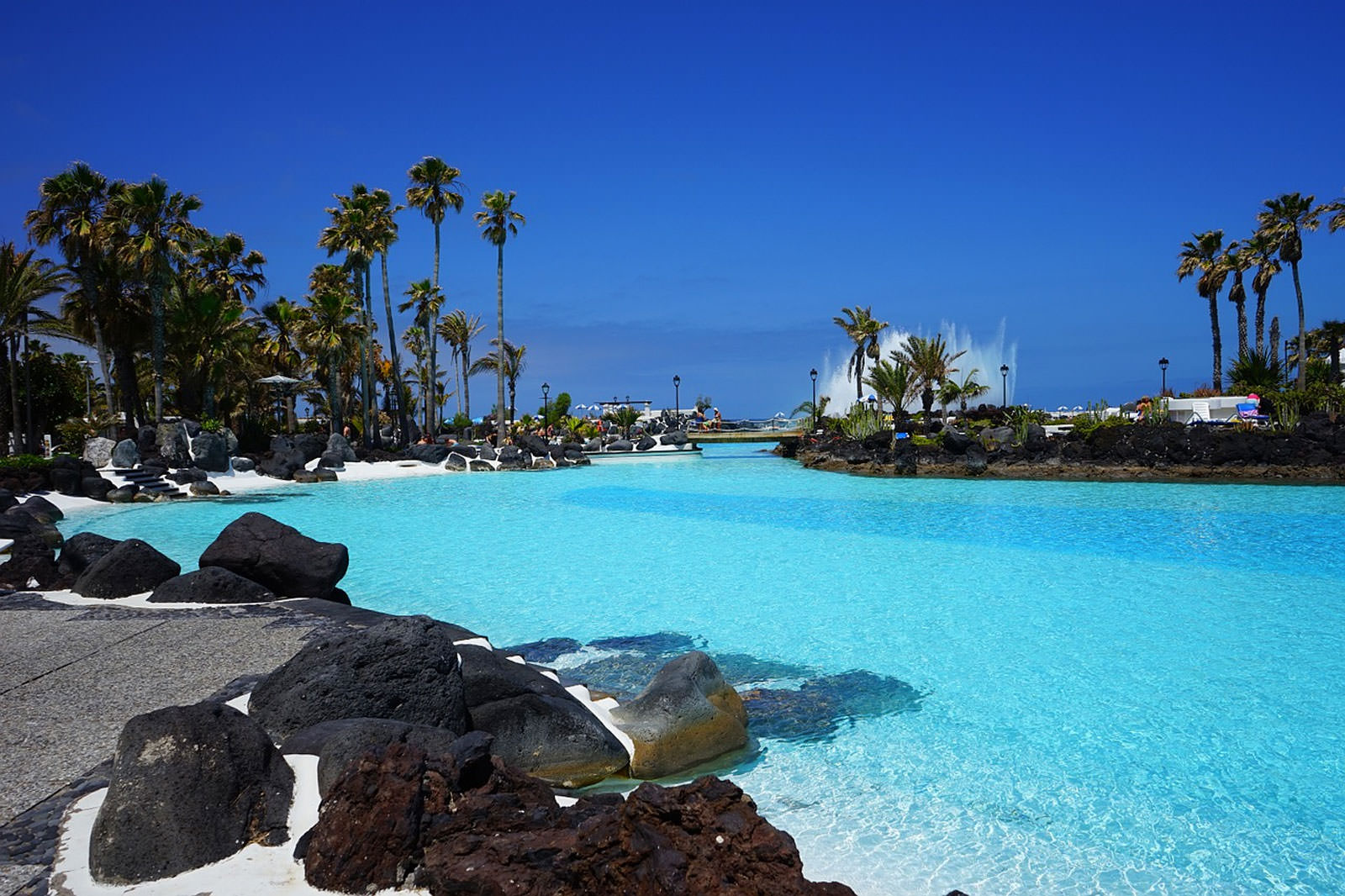 Have fun at Lago Martiánez
Frolic in the sea water at a gigantic pool complex
Lago Martiánez is a huge open-air swimming pool complex located 600 meters northeast of Plaza del Charco. Filled with sea water, the 6 pools and the lagoon are very clean, and the size of the complex means it's never too crowded. The sea around Tenerife is quite rough, so Lago Martiánez offers a safe place to swim and have fun. The complex entrance fee and the many bars and restaurants in the water park are reasonably priced. When picking your accommodations, choose a hotel conveniently located nearby in San Telmo Promenade.
Location: At the northern tip of Puerto de la Cruz
Open: Daily from 10am to 7.30pm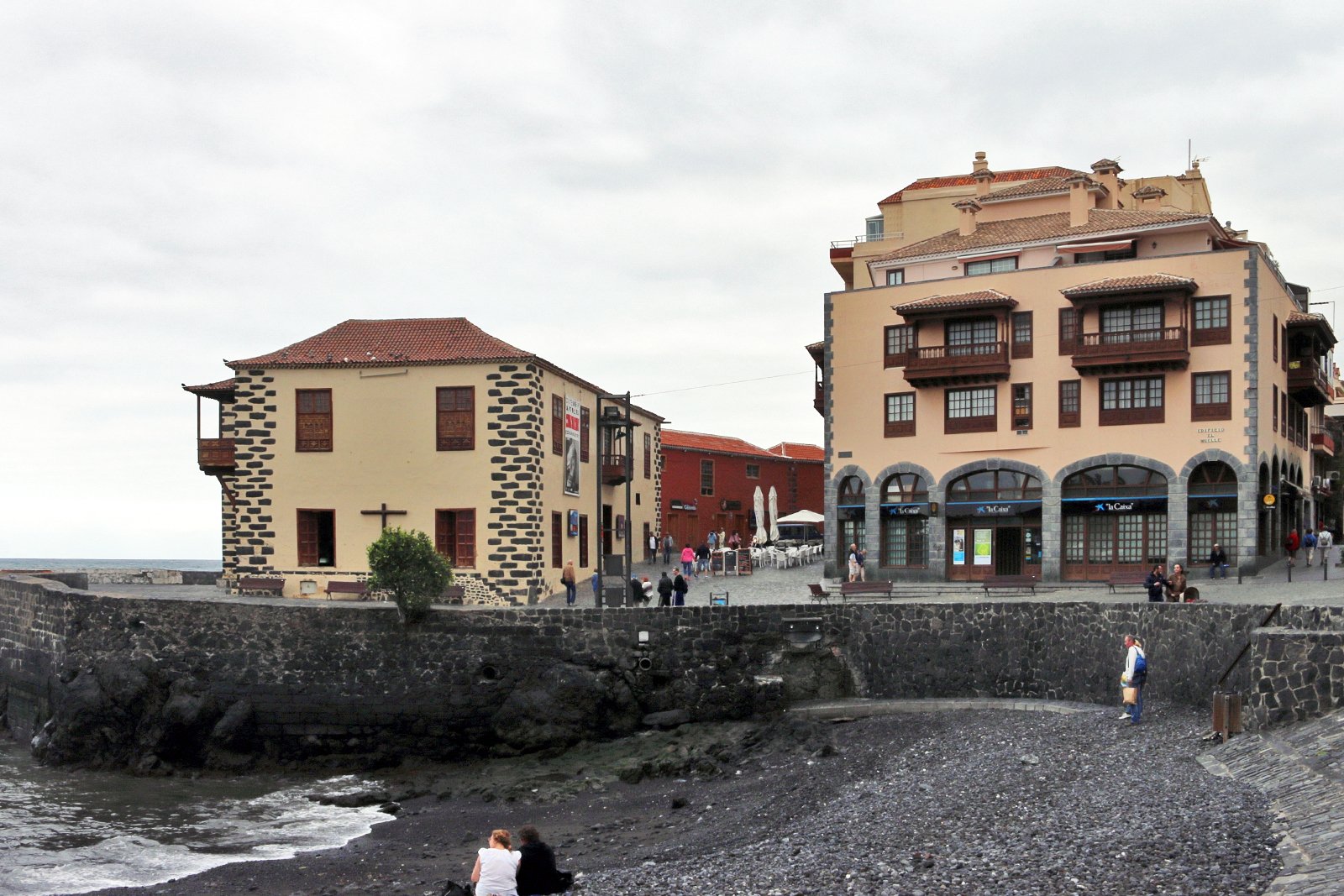 Must-see: Casa de la Aduana
Visit Puerto de la Cruz tourist office and contemporary art museum
Built in 1620, Casa de la Aduana is the only remaining civil building of this period left standing in Puerto de la Cruz. Its historical value makes it one of the most photographed landmarks in the city. Today, Casa de la Aduana hosts the tourist information office, the Museum of Contemporary Art Eduardo Westerdahl and interesting artisanal and cultural exhibitions. It's the place to go to get the latest information about music and festive events held in Puerto de la Cruz.
Location: Between El Muelle Beach and Lago Martiánez complex
Open: Monday - Friday from 9am to 8pm; Saturday - Sunday from 9am to 5pm
Couples
Families
History
Photo
photo by Oliver Abels (CC BY-SA 4.0) modified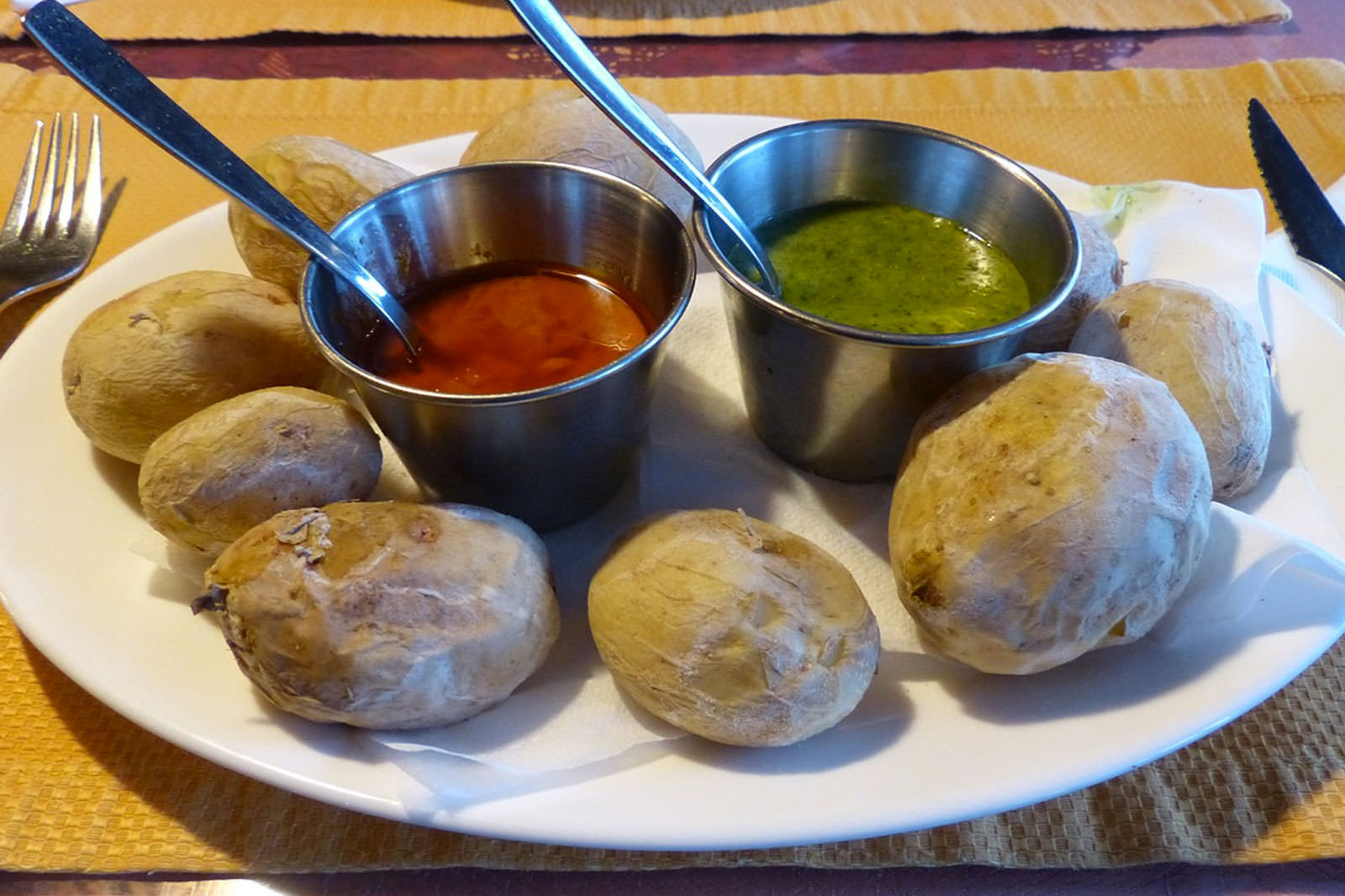 Sample Canarian Specialties at the port
Snack on local street food
Puerto de la Cruz is close to El Muelle Beach and walking distance from the Old Town. It's quite a small port but it offers a cool place to stroll around as it hosts a cool choice of 'chiringuitos' (stalls selling snacks and drinks) at which you can sample delicious Canarian specialties. From papas arrugadas (wrinkled potatos) covered with mojo picón (local spicy sauce) to sancocho canario (whole-cooked fish salted and spiced), you'll certainly enjoy the fresh and authentic Canarian cuisine. You also can feast on traditional Spanish favorites such as tapas and paella.
Location: Next to El Muelle Beach, just north of the Old Town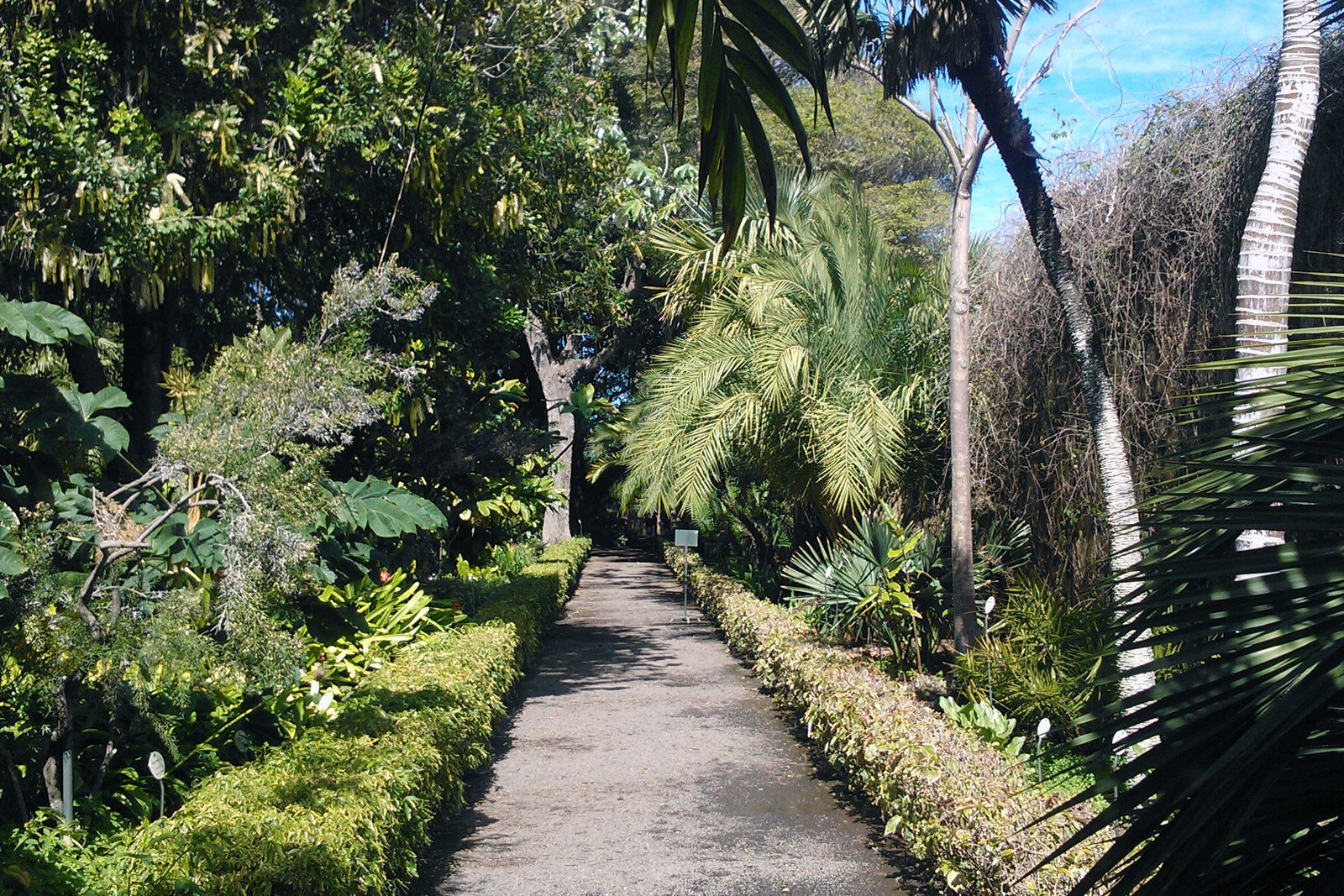 Visit the Botanical Gardens
Stroll in Puerto de la Cruz historical gardens
Founded at the end of the 18th century, the Puerto de la Cruz Botanical Gardens (officially named Jardín de Aclimatación de la Orotava) is a great place to wander around tropical and sub-tropical plants. Located in the southeastern part of the city, it covers 20,000 sq m, and is considered one of the most important botanical gardens in the world due to the rare species of trees it hosts. Meander through the alleys of this oasis-like garden that offers a pleasant break from the hustle and bustle of the city. When picking your hotel, browse the options situated in La Paz area.
Location: On Calle Retama, 1.5 km southeast of Plaza del Charco
Open: April - September from 9am to 7pm; October - March from 9am to 6pm
Couples
Families
History
Photo
photo by Upp75 (CC BY-SA 3.0) modified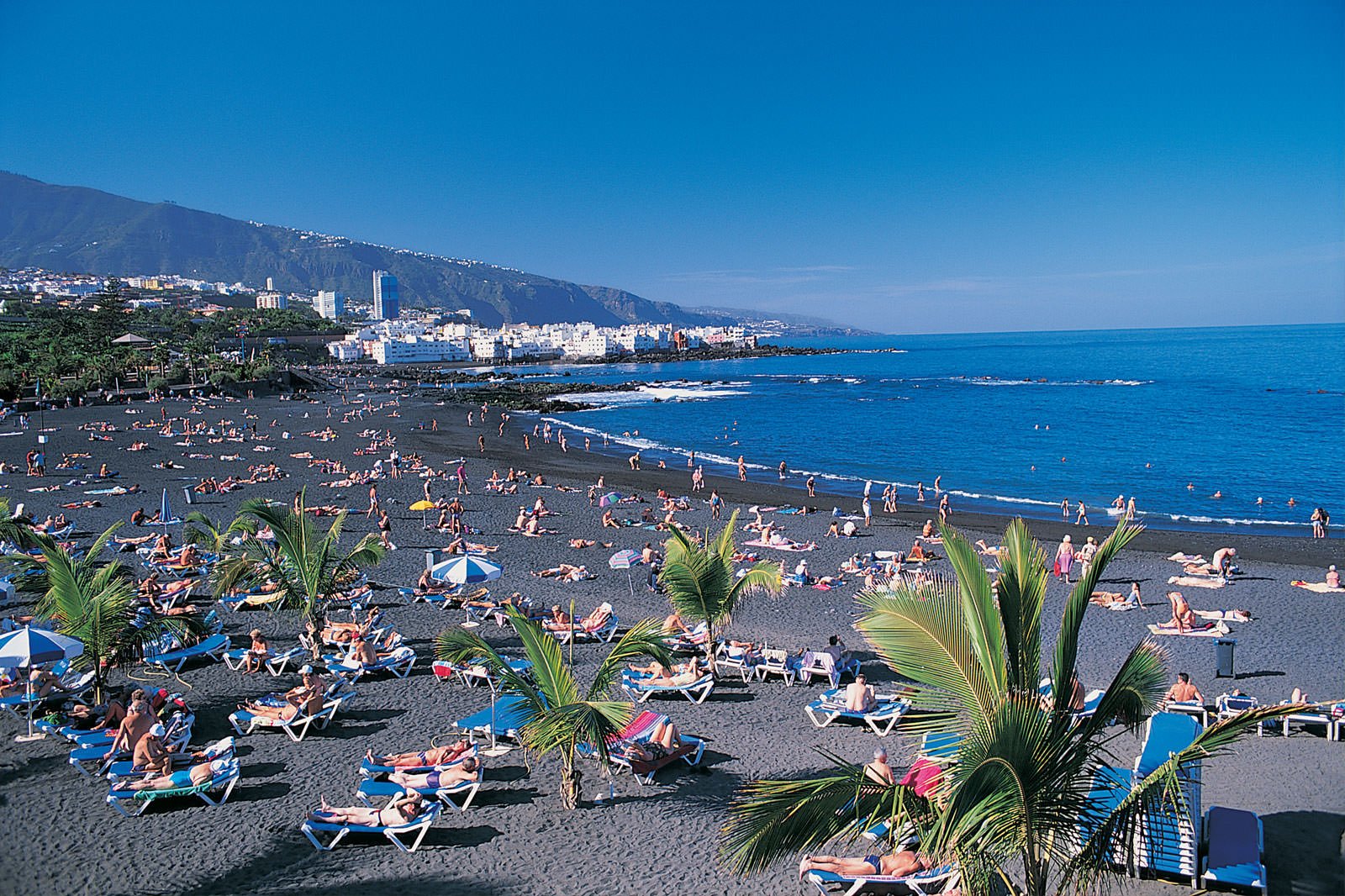 Get a tan at Playa Jardin Beaches
Enjoy the beautiful black sand beaches of north Tenerife
Designed by Canarian artist César Manrique, Playa Jardin is an urban garden featuring 3 black sand beaches: Castillo, Charcon and Punta Brava. Filled with local plants and featuring stone walls and waterfalls, the garden is a cool area to cross to get to the beaches. With beach clubs, a children's playground, sun-loungers and umbrellas, toilets and showers, Playa Jardin offers all the facilities required to spend a day on the seaside. The only downside is that swimming here is hazardous, but there plenty of pool hotels located in the area of Garden Beach you can choose from.
Location: Just northwest of the Old Town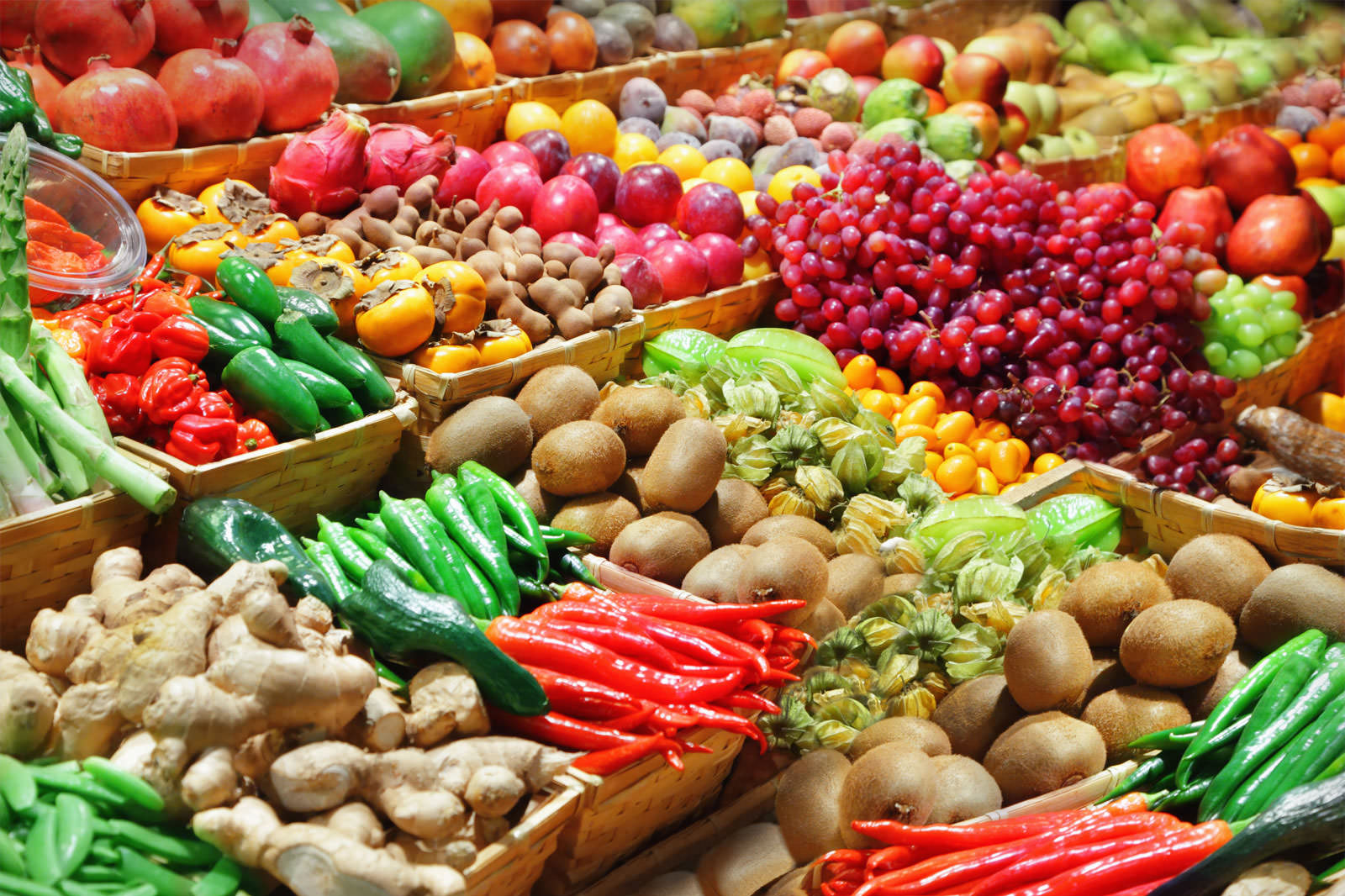 Browse in Puerto de la Cruz Municipal Market
Shop in a 3-storey modern market
There's no better place to mingle with locals than at a market. Located 700 meters southwest of Plaza del Charco, Puerto de la Cruz Municipal Market is in a modern 3-storey building. You'll find a large choice of goods from fresh fruits and vegetables to honey, meat and fish, as well as second-hand items. Go to the roof terrace to find the most interesting goods. Snacks and drinks stalls are also at hand for you to sample local favorites.
Location: Just southwest of the Old Town, on Av. Blas Pérez González
Open: Monday - Saturday from 8am to 8pm, closed on Sundays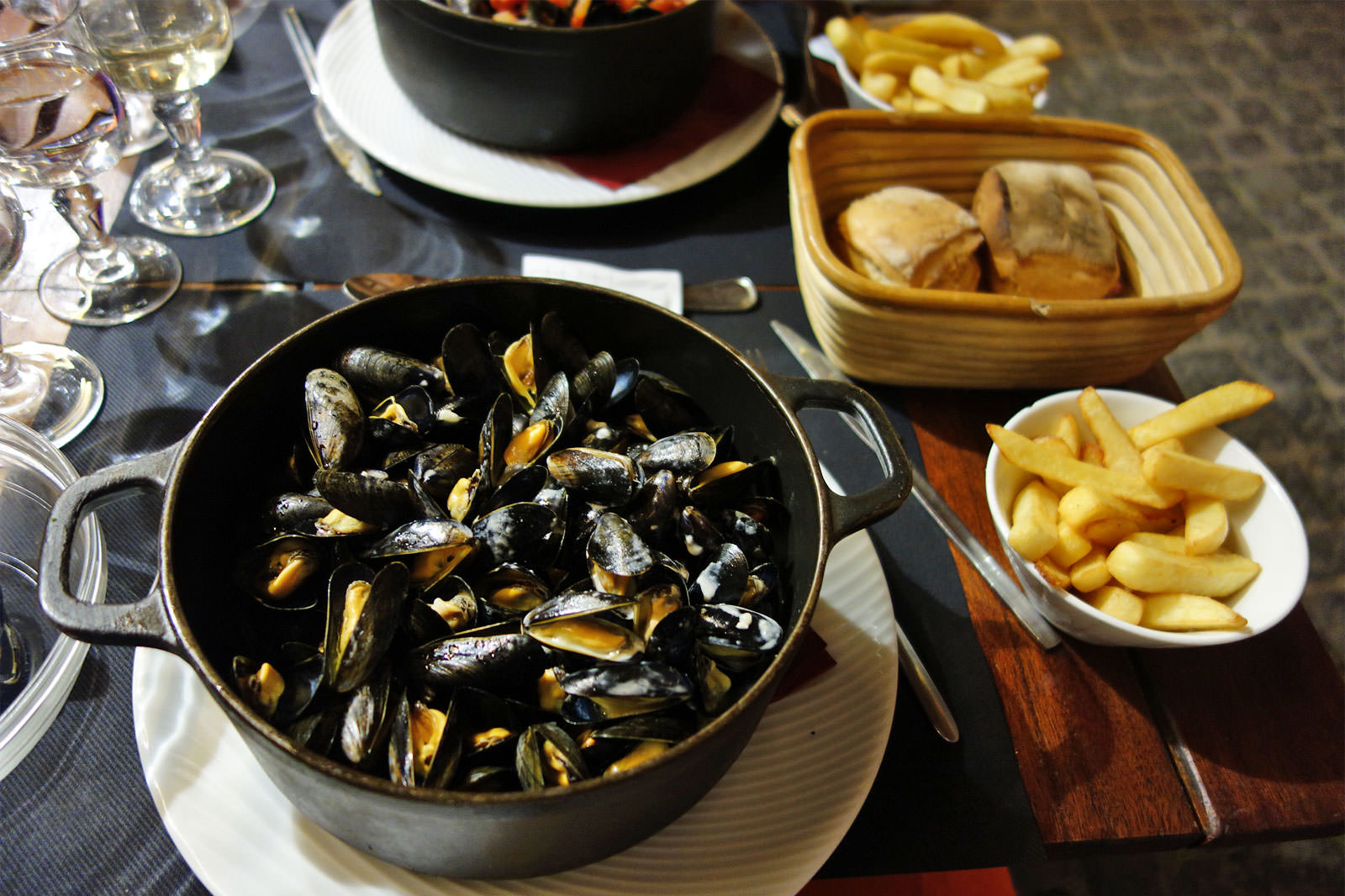 Dine on seafood in the Old Town
Sample local products in local restaurants
Seafood is widely available in most restaurants in Tenerife. The Old Town holds a fair choice of excellent seafood restaurants, but we've selected 3 of them that stand above the lot. Dine on mussels and grilled fish while enjoying the sea view at Cofradia de Pescadores, located on Plaza de Europa. Restaurante Régulo, at the corner of San Felipe and Perez Zamora Streets, serves pan-fried sole and gambas in garlic. Another famed venue is El Pescador on Calle Puerto Viejo. It serves an array of seafood dishes as well as a delicious paella.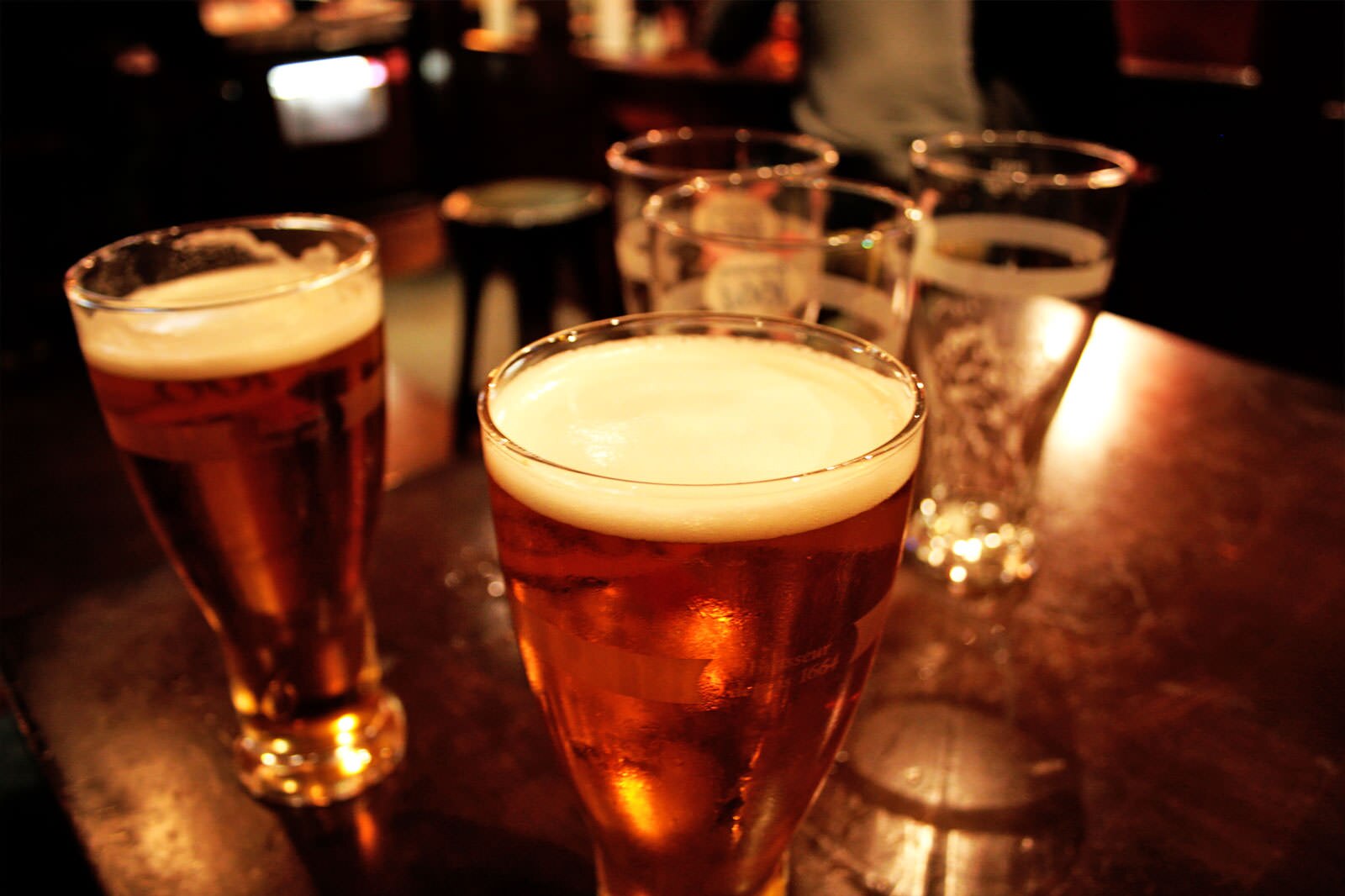 End the day hopping from bar to bar around the port
Friendly venues to end the day in style at Puerto de la Cruz
The area around El Muelle Beach and the port features a lively bar scene that is a popular spot for a drink after dinner. Established on Plaza de Europa, The Molly Malone is a lively and friendly Irish pub where live Irish folk tunes are played every night. Overlooking El Mueller Beach, La Fragata is a small venue that offers a warm atmosphere to its patrons. Friendly and affordable, it's a great place for a night capper. 100 meters away, on Calle Agustin de Bethencourt, don't miss the excellent cocktails and convivial ambience of Africa Gastrobar.