10 Best Things to Do in Ibiza
What is Ibiza Most Famous For?
The best things to do in Ibiza appeal to celebrities, hippies and boozy backpackers who all descend on this Balearic island off the southern coast of Spain. It's a hedonist's dream, with non-stop party action and the finest DJs in the world descending on the island throughout the summer months.
But away from the dance floor, this volcanic island is home to ancient towns, fantastic beaches and excellent restaurants. Enjoying the treasures of Ibiza doesn't come cheap, but if you're looking to party, it's one of the best places in the world.
What are the best things to do in Ibiza?
1
Start the day at Ibiza Town Marina
Enjoy a coffee with a view of the port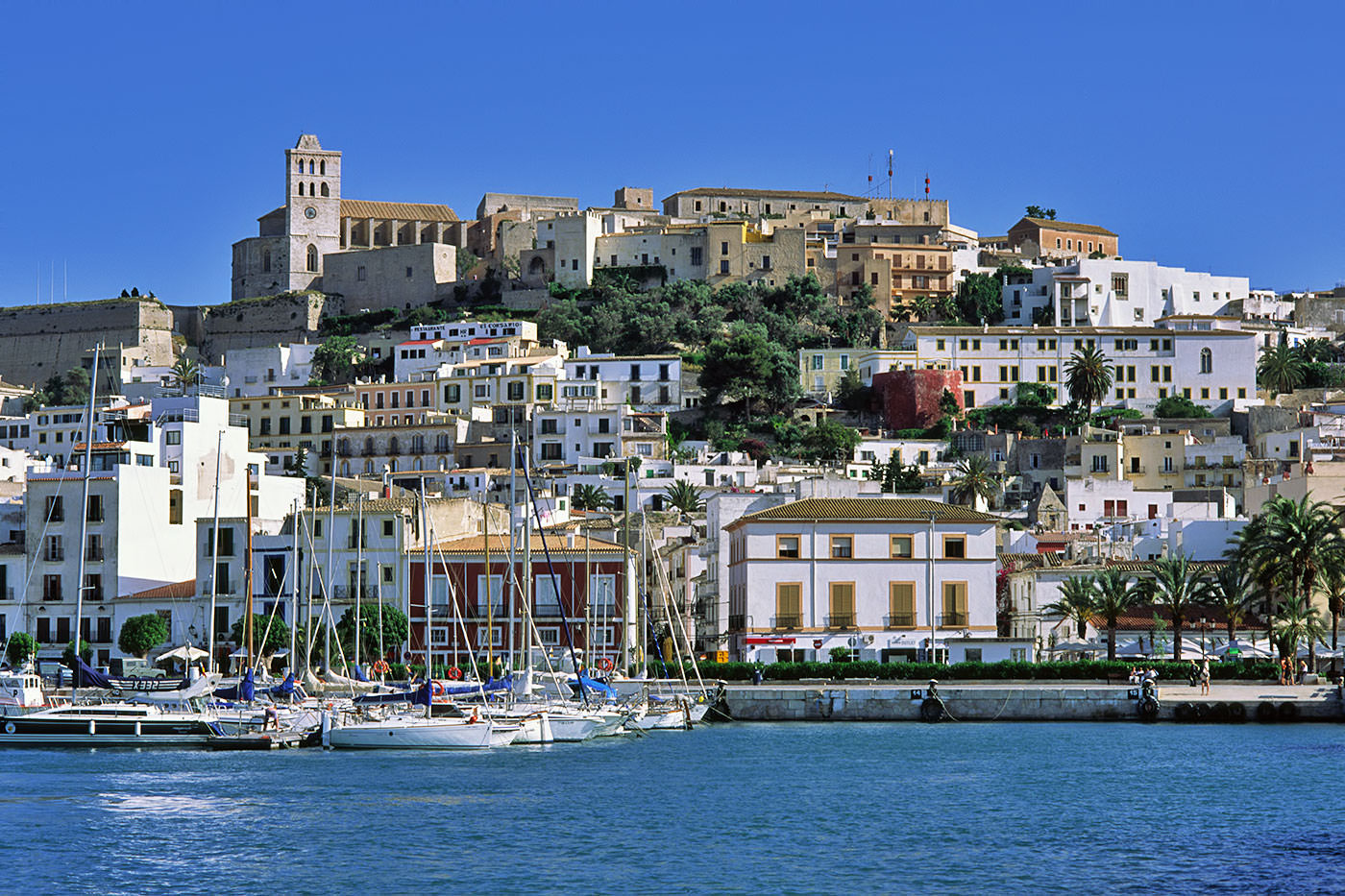 The marina in Ibiza Town has hundreds of yachts bobbing in the Mediterranean Sea, with a host of restaurants, boutique shops, trendy bars and a variety of hotels overlooking the boats. Head to Carrer Andenes and you'll find a row of bars and restaurants that make a great place to enjoy a coffee and soak up the Spanish sun.
No one is in a hurry here, and you really get a sense of what Ibiza is all about – a playground of the rich and famous.
Location: Carrer Andenes, Port Ibiza Town
2
Explore the walled Old Town
Walk through the alleyways of Dalt Vila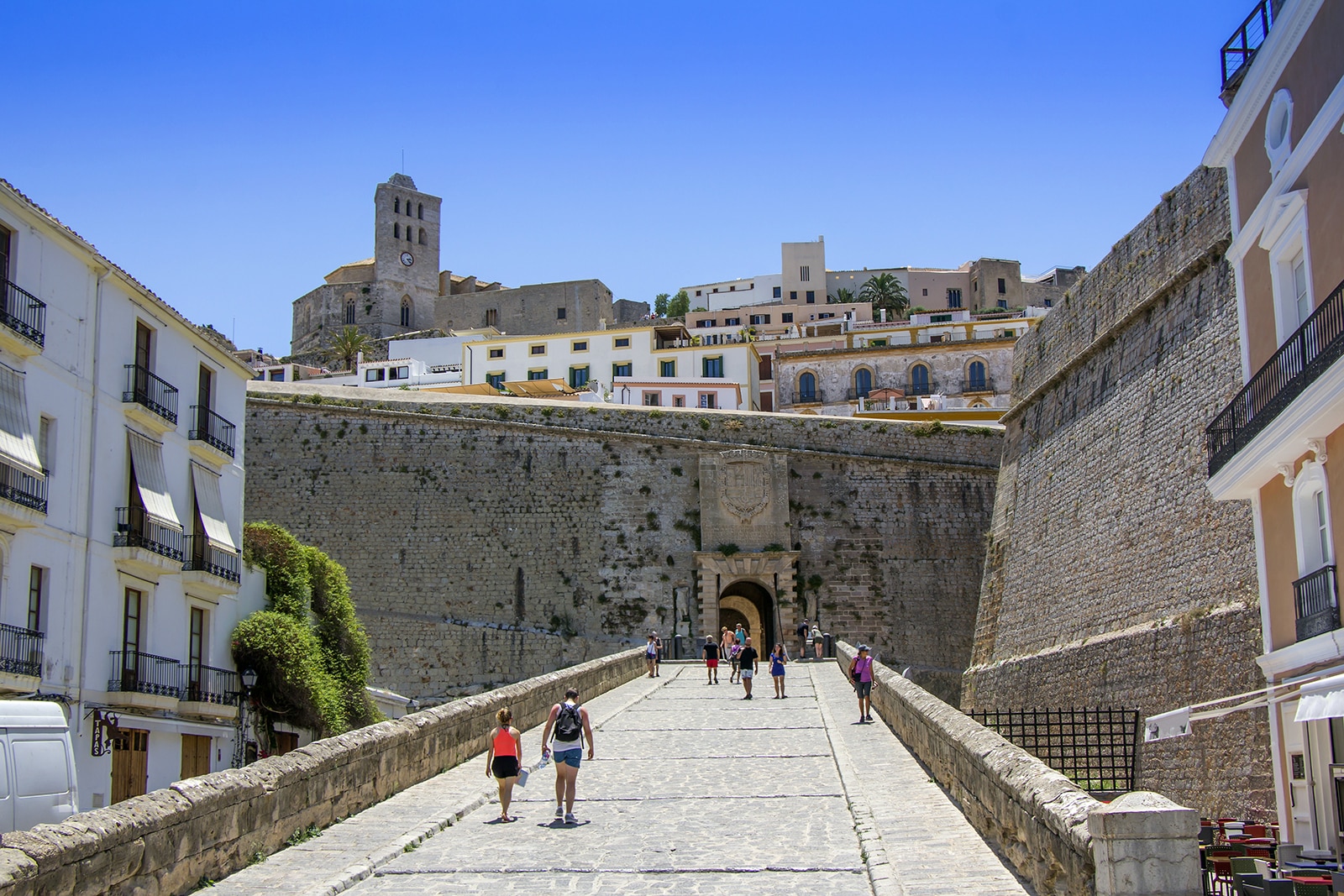 The Old Town (Dalt Vila) is an ancient sandstone fortress, built as a defense against pirates and other invaders. It's one of the best things to do in Ibiza, and walking through the ancient gate into the city is really evocative. The town itself has retained a timeless feel.
You'll find some interesting shopping, along with some generations-old bodegas for a refreshing drink and bite to eat. From the top of the hill, you get some great views down to the marina and the newer districts of Ibiza Town.
Location: Dalt Vila, Ibiza Town
3
Visit the hippy market in Es Canar
Shop for unique fashion and get a henna tattoo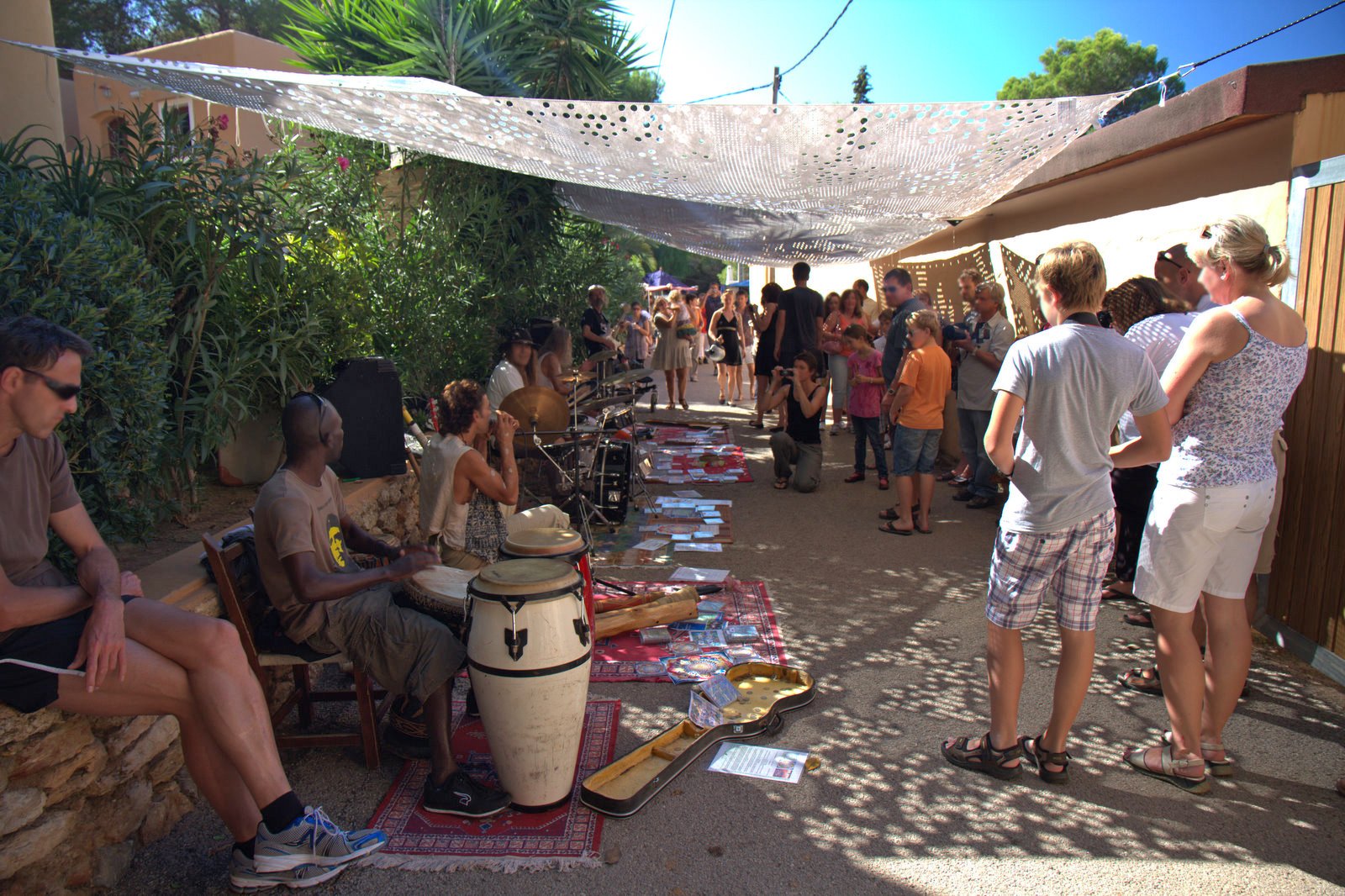 Punta Arabi Hippy Market has grown over the years and is now one of the best markets in Ibiza. Every Wednesday throughout the summer, you can expect loads of hippy fashion, one-of-a-kind jewelry, tasty food stalls, and live music to entertain the crowds. This quirky market is a great place for families, with a dedicated children's zone. The whole market is shaded by tall pine trees that helps keep the temperature down.
The Hippy Market is on the east coast of Ibiza, about 20 km from Ibiza Town. Pick a hotel located in Es Canar town to be able to get there on foot. If you're not here on a Wednesday, there are plenty of smaller markets in Ibiza, such as nearby Las Dalias market, which takes place every Saturday through the summer.
Location: Avinguda Punta Arabí, s/n, 07840 Santa Eulalia del Río, Islas Baleares, Spain
Open: April–May and October: Wednesday from 10 am to 6 pm. June–July and September: Wednesday from 10 am to 7 pm. August: Wednesday from 10 am to 8 pm
Phone: +34 971 33 06 50
photo by yashima (CC BY-SA 2.0) modified
4
Lounge on Salinas Beach
Top up your tan with a cosmopolitan crowd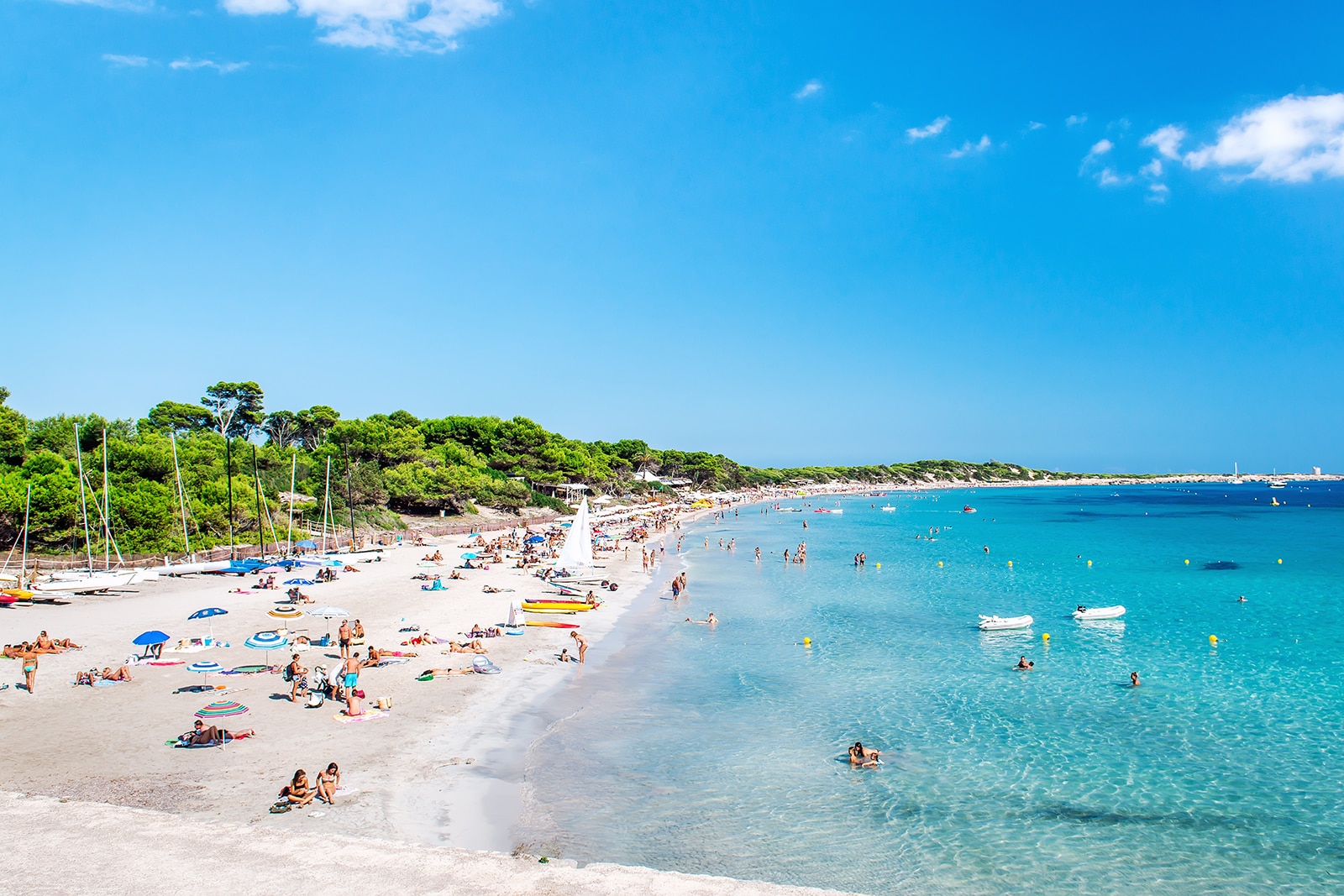 Salinas Beach is a long, sandy strip of coast, famed for the fashionable chiringuitos (beach bars) playing chilled Balearic tunes. As one of the most popular Ibiza beaches, it gets very busy in the peak summer months, so you should come dressed in your finest beachwear and mingle with the cool crowds. It's very cosmopolitan, with many different nationalities choosing this spot to lounge through the day.
There's a host of expensive restaurants on the beach, and the far southern end of the beach is popular with nudists. Salinas Beach is on the southern tip of Ibiza, close to the airport.
5
Eat seafood paella at Tropicana Beach Club
Dine with your feet in the sand at Cala Jondal Beach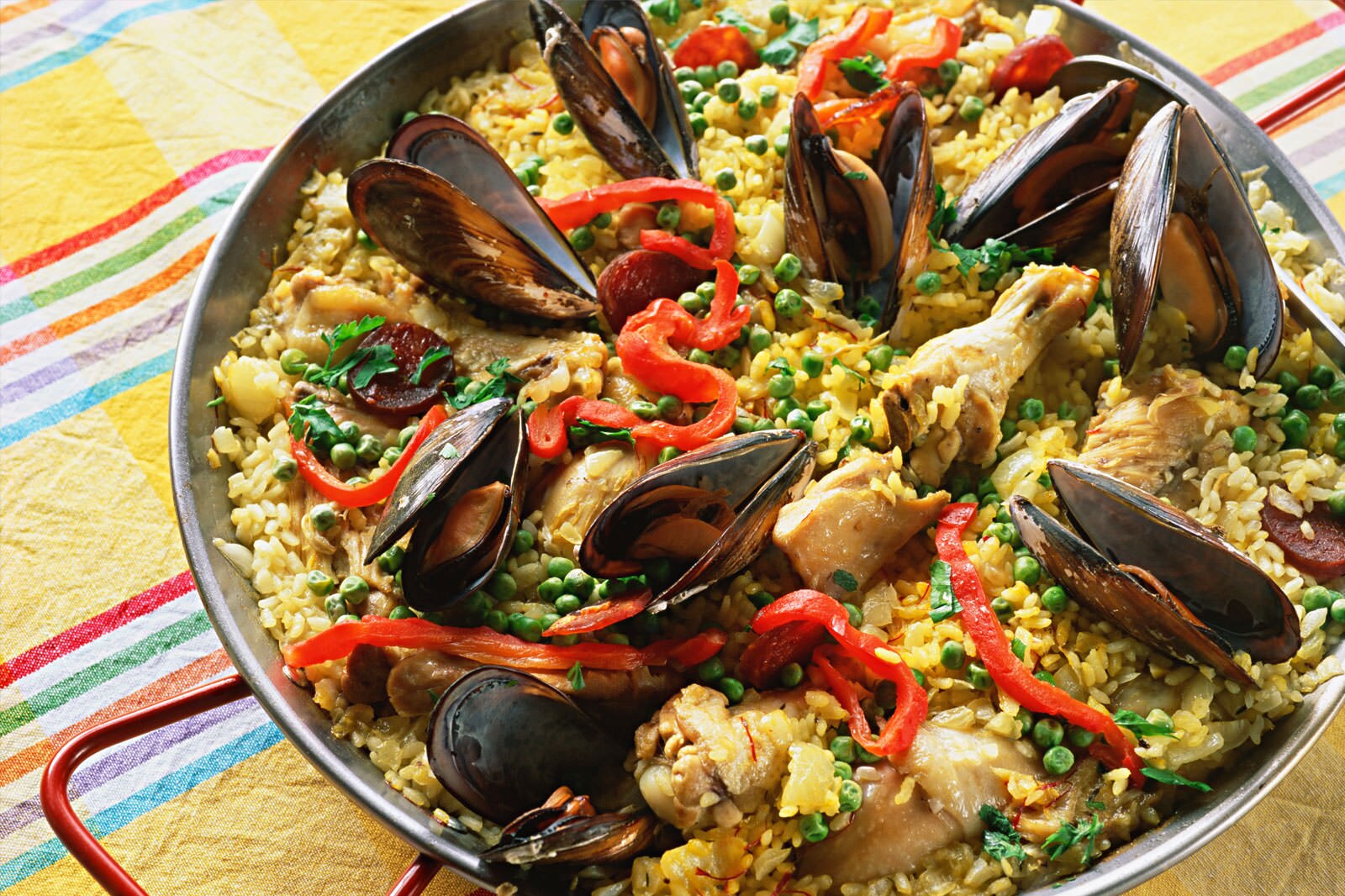 Families
Couples
Food
Luxury
Seafood Paella is an iconic rice dish that is slow cooked with fish, squid, prawns and a variety of shellfish. The juices from the seafood delicacies are soaked up into the rice to create an incredibly rich and tasty meal.
You can find paella practically everywhere on the island, but our favorite way to enjoy this Spanish classic is under a parasol with our feet in the sand, and an ocean breeze keeping us cool. Check out Tropicana Beach Club on Cala Jondal Beach. It's one of the finest seafood restaurants on the island, with indoor and outdoor seating.
Location: Cala Jondal, s/n, 07830 Sant Josep de sa Talaia, Balearic Islands, Spain
Open: Daily from 12 pm to 7 pm
Phone: +34 971 18 75 20
6
Sail to Es Vedra
Swim in the seas around this mythic landmark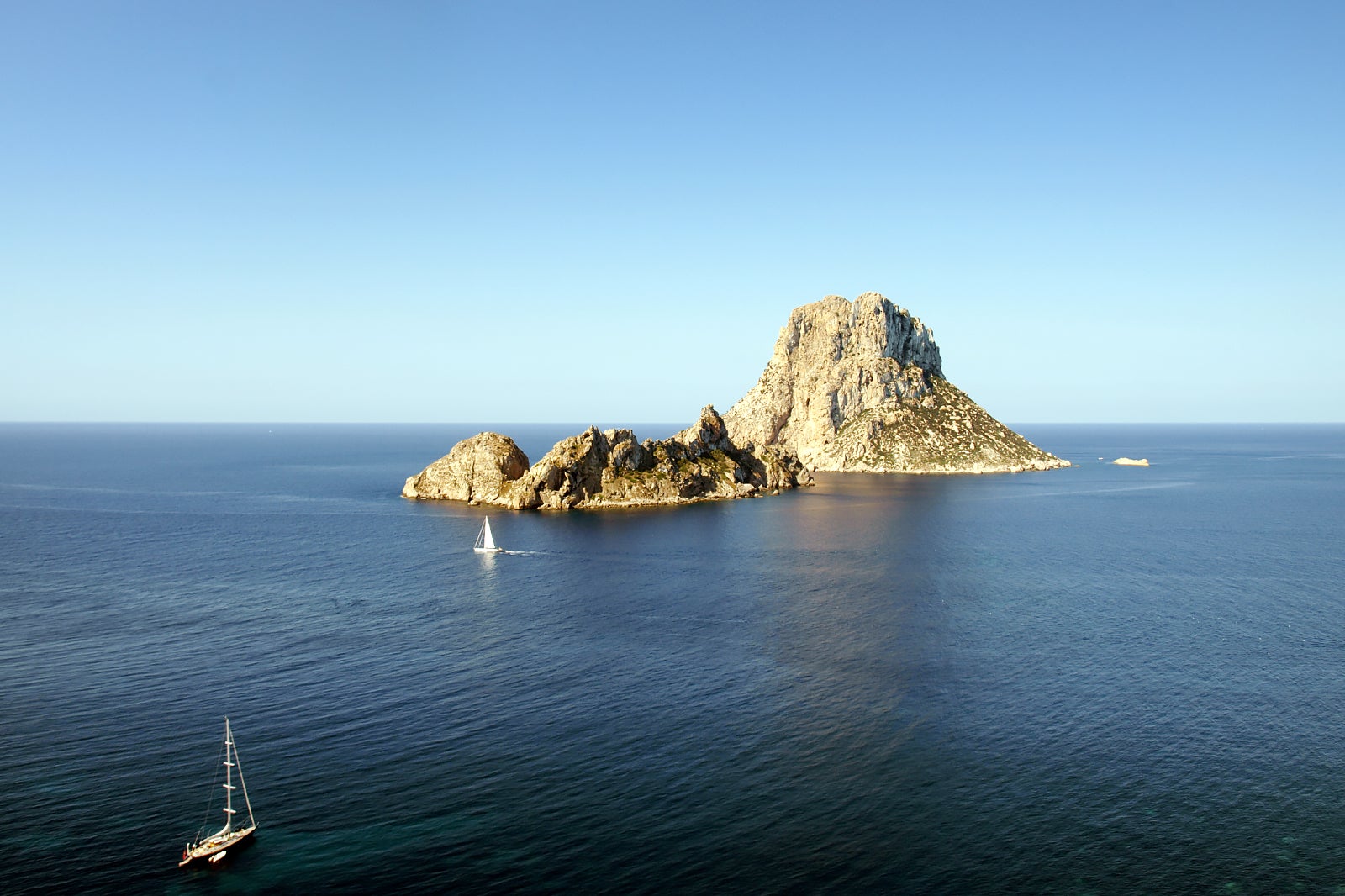 Es Vedra is a magical rock off the southwestern coast of Ibiza, known for its unusually strong magnetic power. Many people associate this with a spiritual power. Locally, Es Vedra has several myths and legends surrounding it, including it being the home of sea nymphs and goddesses. Whether you believe this or not, the area is stunningly beautiful and a lovely spot to experience Ibiza's volcanic landscape. You can book a 3-hour boat trip to see Es Vedra from Ibiza Town or San Antonio, which includes a tour of the coast and some swimming in the deep blue water of the Mediterranean.
Open: Tour times vary but 10 am to 2 pm is popular
7
Party through the day at Bora Bora Beach Club
Check out one of Ibiza's finest daytime party spots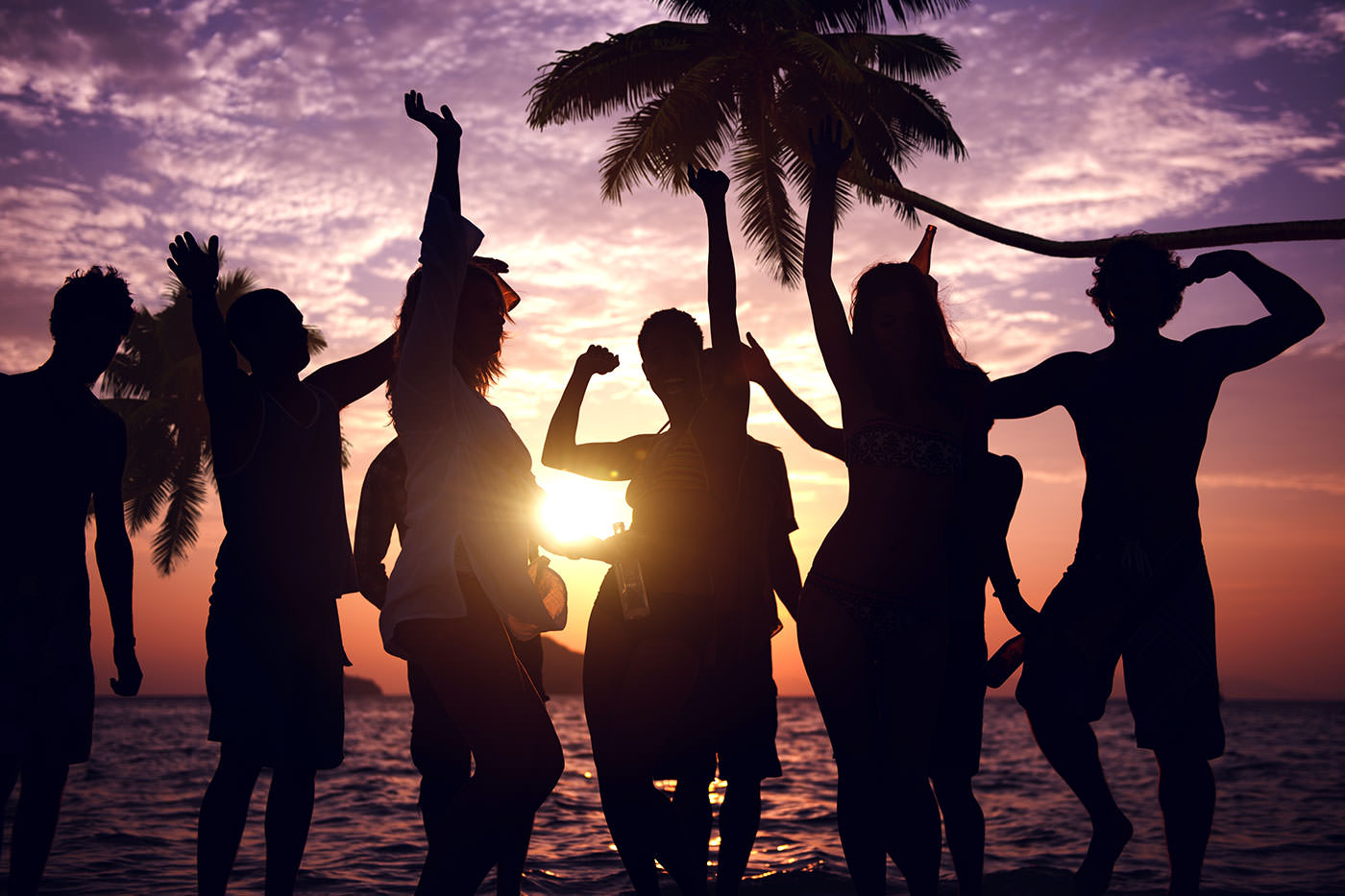 Bora Bora has been a highlight of Ibiza's daytime party scene for decades, and there are few places better for dancing and drinking with your shades on. If you need a break from the sandy dancefloor, you can chill out on the lounge chairs or take a dip in the sea. Playa Den Bosa is one of the longest and most popular beaches in Ibiza so there's loads to do here, including kayaking, sailing, and a host of other watersports.
Location: Playa d'en Bossa, s/n, 07817 Sant Josep de Talaia, Islas Baleares, Spain
Open: +34 (0)971 30 37 86
8
Watch the sunset from Café Del Mar
Cheer with the crowds as the sun sets into the sea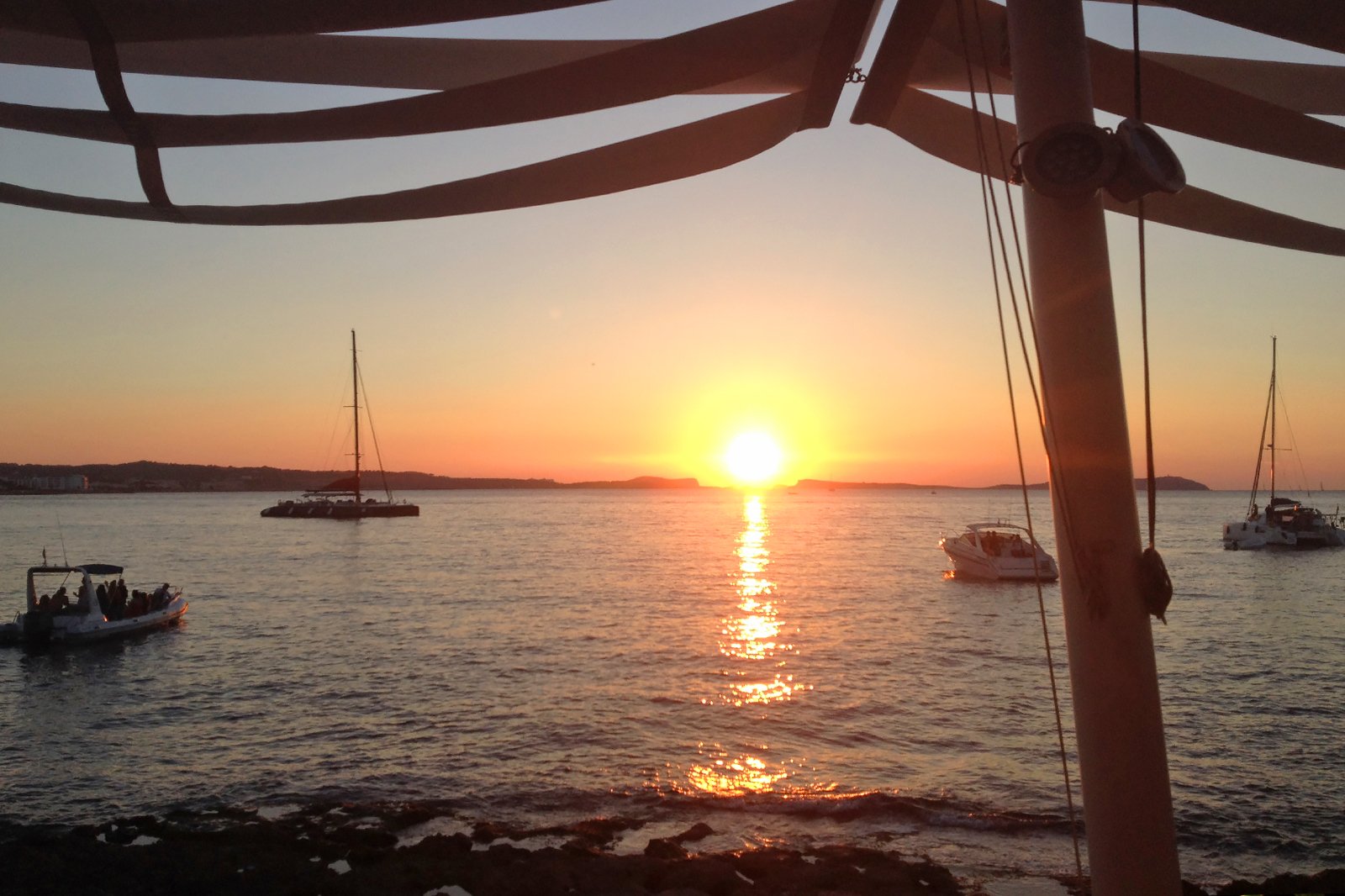 Café Del Mar is the original sunset bar on Ibiza's northern coast. Open since 1980, it has spawned a whole row of imitators, but this is the best spot to enjoy some tapas and a few drinks. Watching the sunset from the rocky coast is a classic Ibiza experience, with thousands of people gathering here to listen to downtempo beats and cheer the end of the day and the start of the night.
Location: Calle Vara de Rey, 27, 07820 Sant Antoni de Portmany, Islas Baleares, Spain
Open: April–October: daily from 4 pm to 1 am
9
Drink cava sangria
Fruit wine and fizz make this refreshing Spanish drink
Cava sangria is a fruity, refreshing drink that is made to be shared. It's the perfect pitcher to enjoy on a chilled-out afternoon on the beach. You can find it at any beach bar on the island, and if you're sharing with your friends, it's a good way to save money as single drinks are notoriously expensive in Ibiza. When served properly, the bottle of sparkling cava added to the fruity wine seems to dance on your tongue – it's a must try!
photo by Divya Thakur (CC BY-SA 2.0) modified
10
End the day clubbing at Pacha
Catch a world-famous DJ at this clubbing institution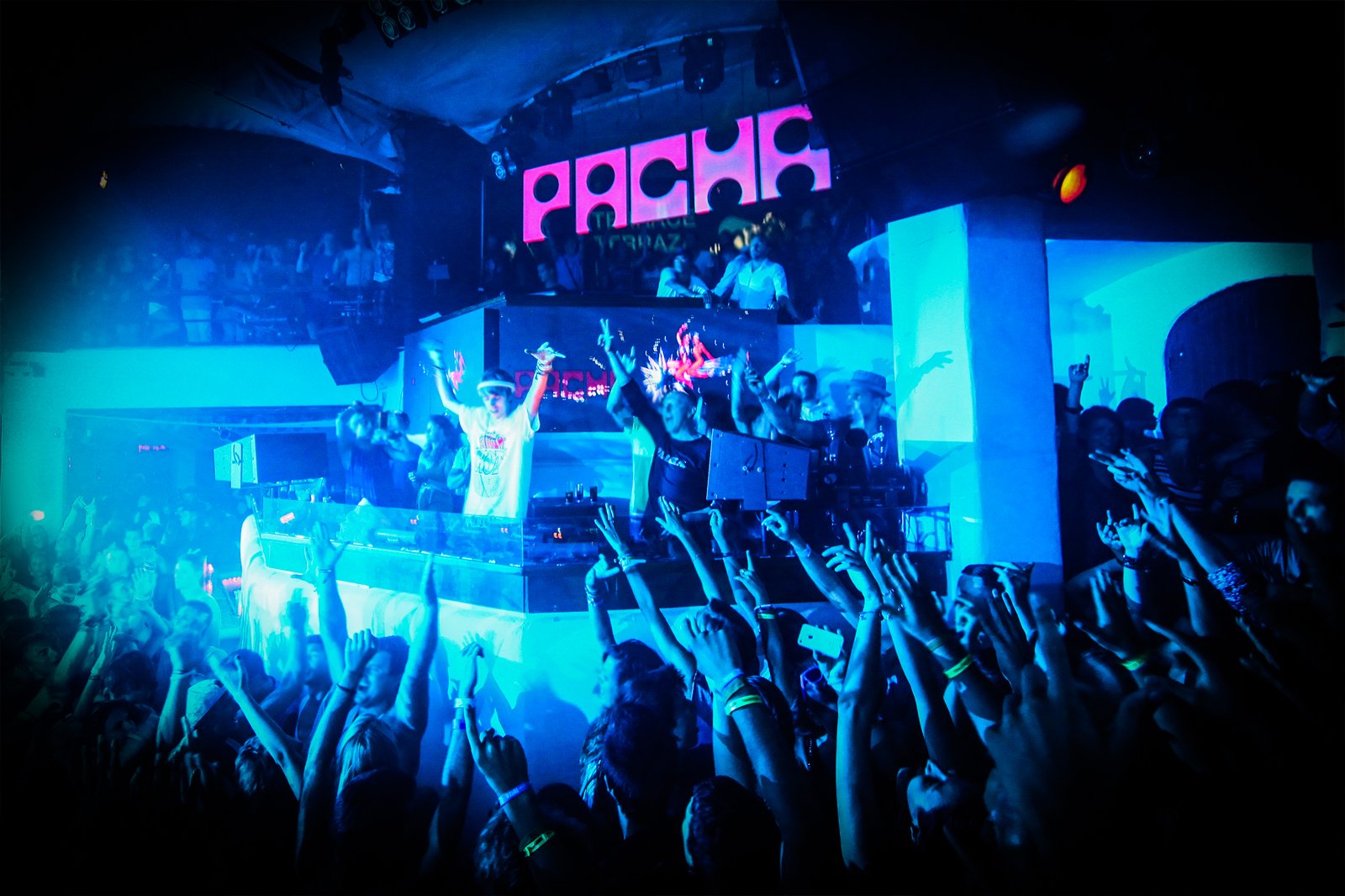 Pacha started life as a farmhouse before opening as a club in the 1970s. It retains the feel of a house thanks to the 5 different areas of the club. The main room really goes off with thousands of party people jumping to the music. Smaller areas include the funky room and the roof terrace, which is perfect for socializing with views over the old town.
A different club promoter takes over the music each night of the week, but prominent nights include David Guetta's 'F*** Me I'm Famous' night and the monthly Flower Power. To make a whole night of it, consider having a meal at Pacha, which includes entrance to the VIP area. Book ahead for this exclusive treat.
Location: Avenida 8 De Agosto, Ibiza Town, 07800 Ibiza, Spain
Open: 10 pm to 6 am
Phone: +34 (0)971 31 36 12
photo by Danny Wade (CC BY-SA 3.0) modified
Why book with Hotels.com?