8 Best Things to Do in Costa Teguise
What is Costa Teguise Most Famous For?
Costa Teguise is a seaside resort town on the eastern coast of Lanzarote in the Canary Islands. It might be small, but it's well-developed and popular with families. Most of the action takes place around its main beach of Las Cucharas, with good wave conditions throughout the year that makes it a popular playground for surfers and windsurfers.
Just a short stroll off the scenic beach promenade, you hit the heart of the town. The town has an aquarium, and there's a waterpark where the kids can enjoy some fast slides. Costa Teguise doesn't have much of the historical sightseeing of its sister towns, but it's great for lounging on the beach. Around a half-hour bus ride northeast from Lanzarote Airport, here's the best things to do in Costa Teguise.
What are the best things to do in Costa Teguise?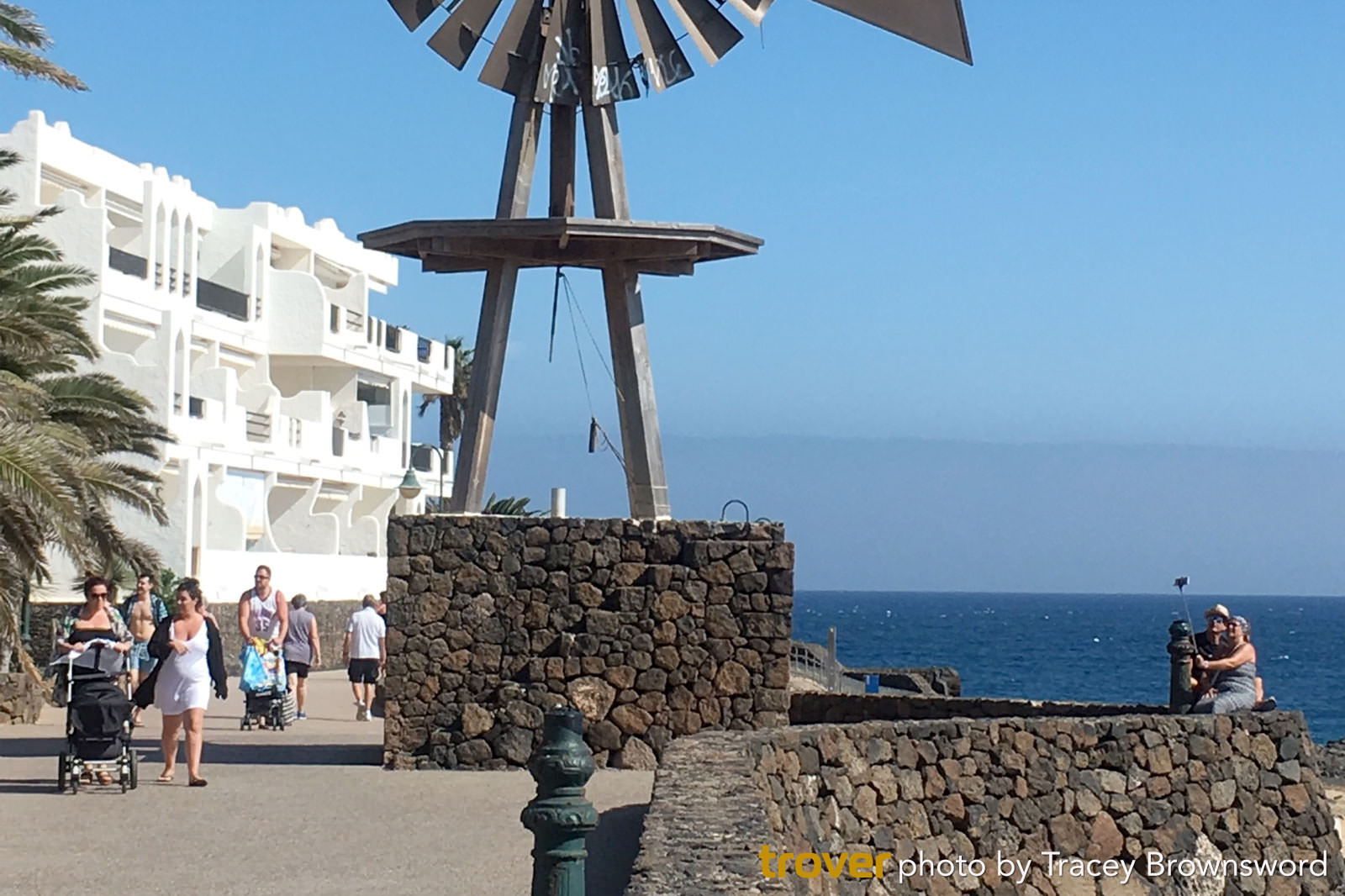 Start the day at Plaza Tenerife
Palm-lined seaside boulevard
This boulevard serves as the gateway to the southern end of Playa Cucharas, Costa Teguise's main beach. Neatly paved sidewalks lead you down to the beach, past a series of family restaurants. There's a good mix of options, ranging from Tex Mex diners to steakhouses, and a fish and chips shop that offers takeouts. Beyond the roundabout with its towering timber sculptures, you enjoy a relaxed seaside walk along the whole length of the small beach, via Avenue Arenas Blancas.
Location: Plaza Tenerife, 35508 Costa Teguise, Lanzarote, Las Palmas, Canary Islands, Spain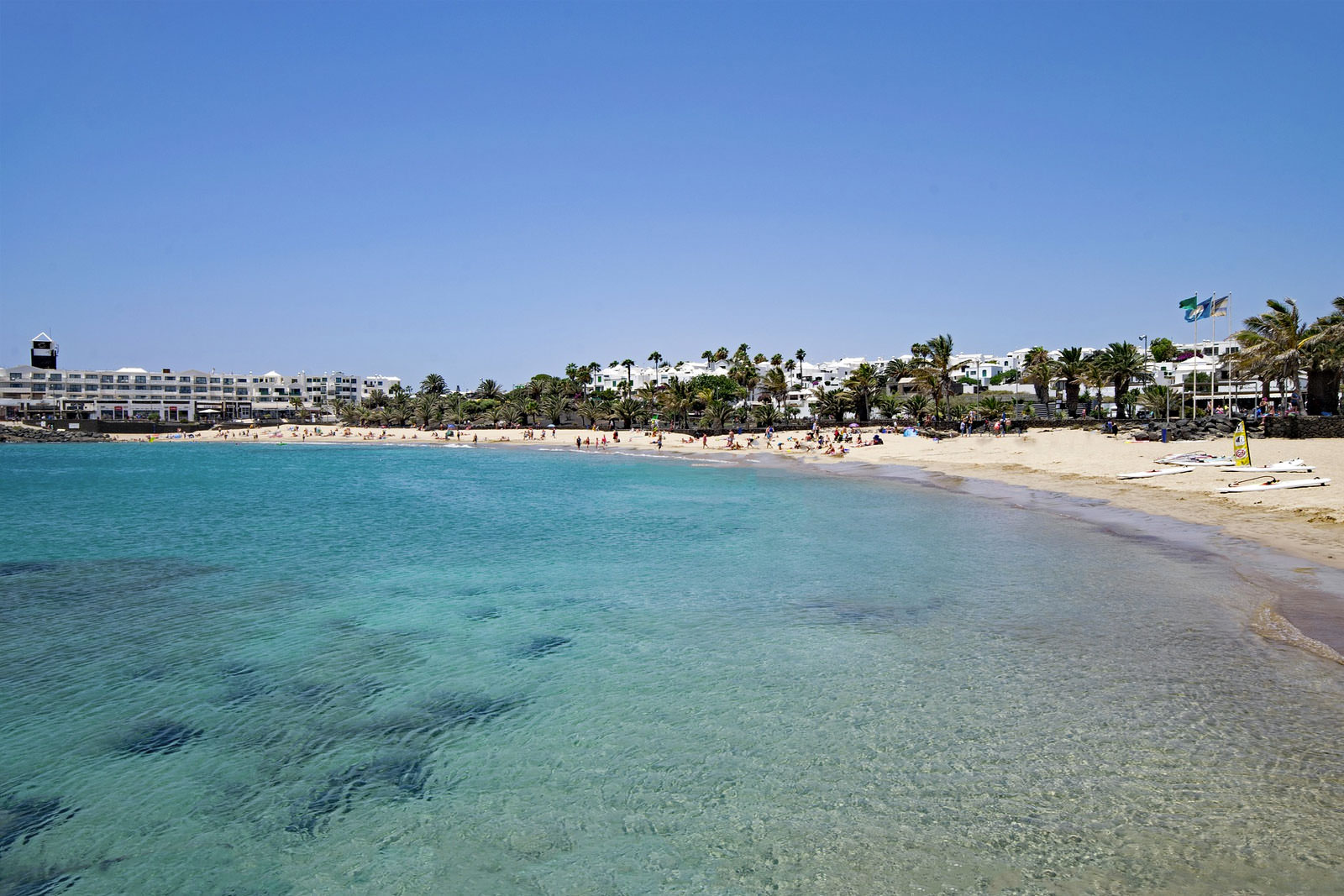 Swim at Playa de las Cucharas
Costa Teguise's main beach
Compared to other Canarian beaches, the white-sand Playa de Las Cucharas (Las Cucharas Beach) is considerably small, slightly over a half-kilometer long. But being well-developed and geared towards vacationers, it's packed with family fun. There are sections along the beach that are dedicated to water sports activities. Surfing and windsurfing is big in Costa Teguise, and rentals and operators are easy to find. You can also go scuba diving off the coast. Besides swimming and sunbathing, milder pleasures include pedal boats rentals that you can share with the kids.
Location: Arenas Blancas, 11A, 35508 Costa Teguise, Lanzarote, Las Palmas, Canary Islands, Spain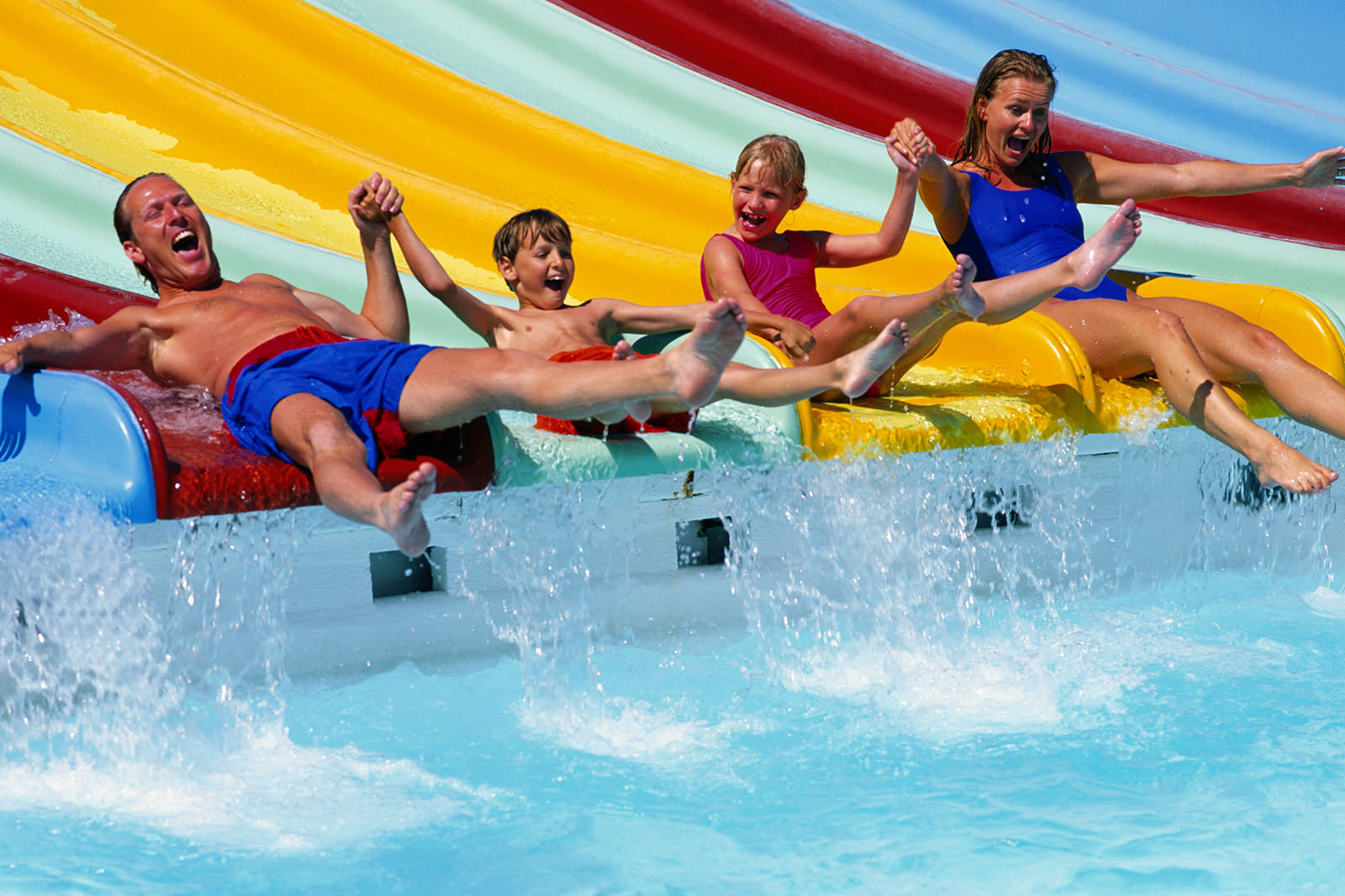 Take the kids to Aquapark Costa Teguise
Fun day out for families, rain or shine
This water park is around 5-minutes' drive west from Las Cucharas Beach. Aquapark has several pools and over a dozen different slides of varying thrill levels. For thrill-seekers, there are tall and spiralling slides such as the Turbolancha and the Aqualancha, as well as "racing track" style slides to see who can reach the bottom faster. For younger kids, there's the kiddie lake with a ball pool and small slides. All slides and pools are professionally supervised by a team of lifeguards. Full-day tickets are around €23 for adults and €16 for kids under 12.
Location: Av. el Golf, 35508 Costa Teguise, Lanzarote, Las Palmas, Canary Islands, Spain
Open: Daily from 10am to 6pm
Phone: +34 928 592 128
Hike to the Montaña Corona
Spectacular volcanic crater to conquer
The resort town of Costa Teguise has the hilly landscape of the Montaña Corona as its backdrop. It's a large crater that you can hike up to for amazing views. It's a moderate climb and can usually be done in an hour. Most of the terrain is volcanic and rocky, so you still need to wear proper shoes. At the peak, you can take in the panoramic views over the resort town and the blue expanse of the North Atlantic Ocean on the horizon.
Location: Montaña Corona, 35508 Costa Teguise, Lanzarote, Las Palmas, Canary Islands, Spain
See the sharks at Lanzarote Aquarium
Get a selfie with a starfish
This aquarium in downtown Costa Teguise might not be the largest of its kind, but it's a great diversion from the beach. Lanzarote Aquarium lets you stroll through different collections of Canarian marine specimens. These include a short shark tunnel, which has only a few shark specimens inside, as well as a few touch pools where the kids will love the hands-on approach with specimens like sea cucumbers and urchins. Tickets are around €15 for adults and €10 for kids under 12.
Location: Centro Comercial El Trébol, Av. Las Acacias, 35508 Costa Teguise, Lanzarote, Las Palmas, Canary Islands, Spain
Open: Daily from 10am to 6pm
Phone: +34 928 590 069
photo by muckelfloh (CC BY-SA 3.0) modified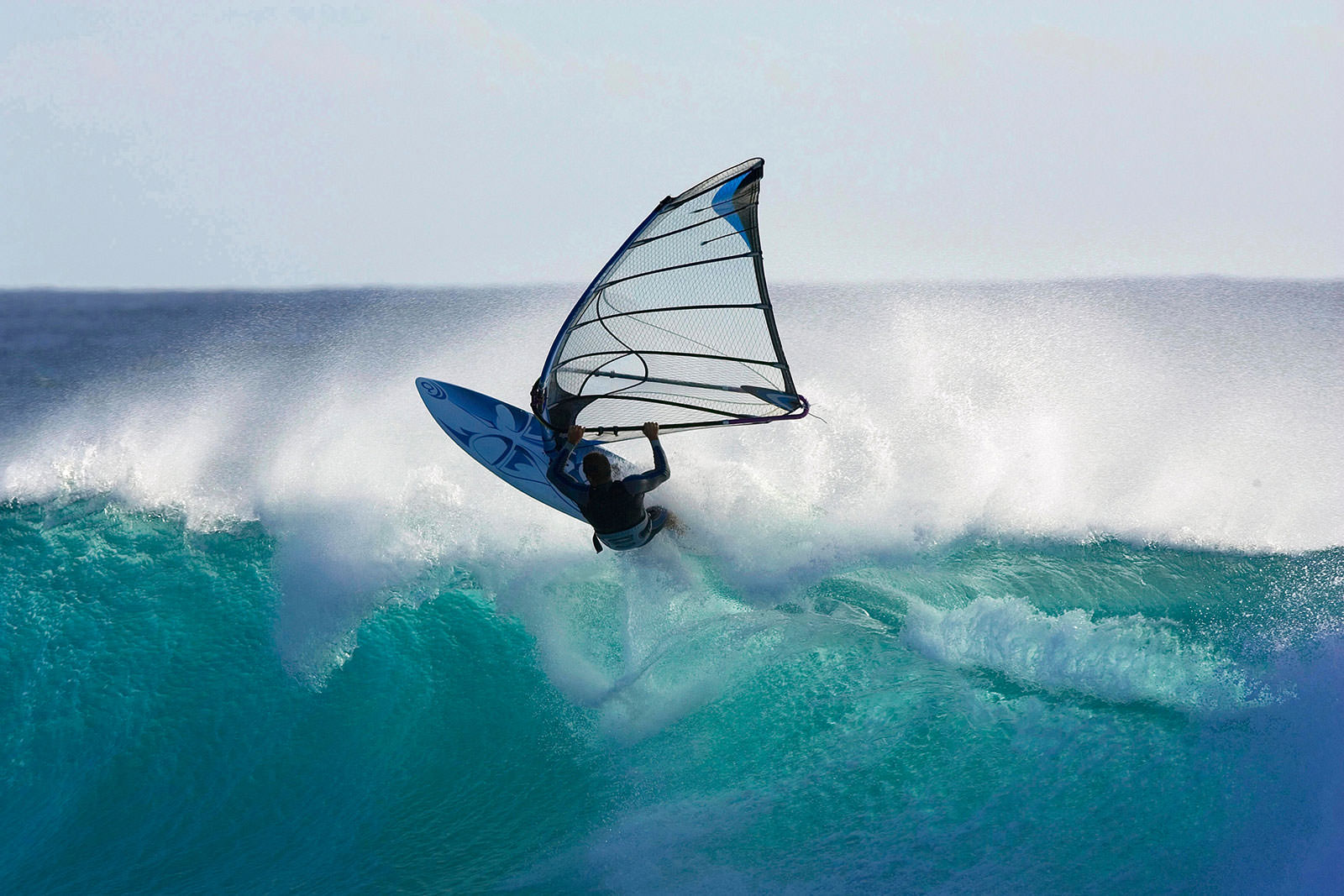 Learn to windsurf with Windsurfing Club Las Cucharas
With great wind and wave conditions, you can learn year-round
As the main water sports operator in Costa Teguise, the longstanding Windsurfing Club Las Cucharas provides a wide range of tours and gear rentals. These include snorkeling, sea kayaking, Stand Up Paddle boarding (SUP), bodyboarding, and their main passion: windsurfing. Costa Teguise's Las Cucharas Beach has been a favorable spot for the sport thanks to its great year-round wind and wave conditions. They accept beginners and advanced surfers. Courses start from €110, and there are specialized courses for kids under 12 as well.
Location: Centro Comercial Las Maretas, Calle del Marrajo, Local 2, 35508 Costa Teguise, Lanzarote, Las Palmas, Canary Islands, Spain
Open: Daily from 10am to 6pm
Phone: +34 928 590 731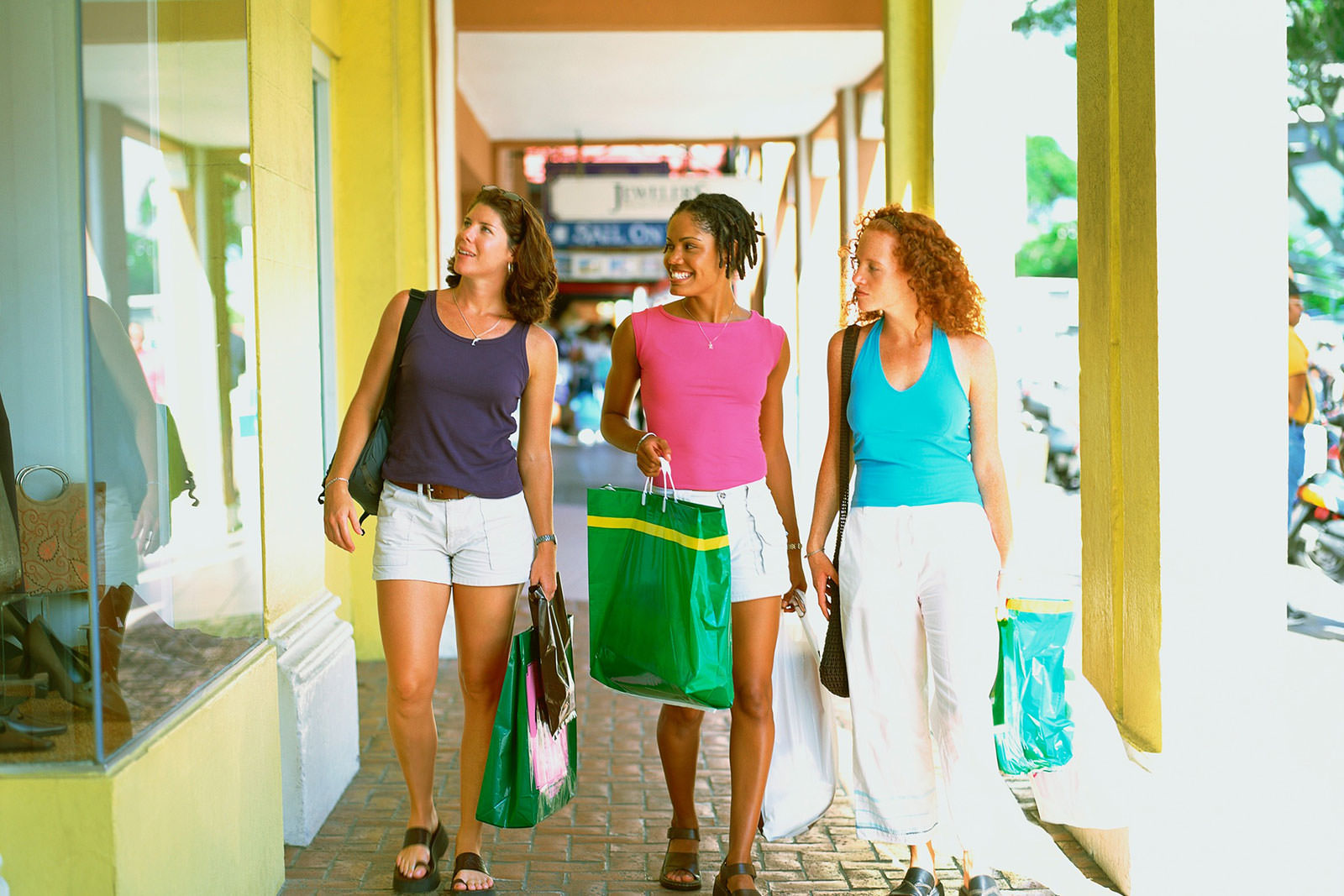 Shop at the Cucharas Shopping Center
The main shopping hub of Costa Teguise
As Costa Teguise's commercial hub, the Cucharas Shopping Center comprises a large block that's filled with many different tenants. Around its perimeter you'll find a supermarket, souvenir shops, as well as moneychangers and car rentals. Inside, its arcades are shaded by rows of palms, providing a pleasant walk from one shop to another. You can easily reach the commercial center along the Las Cucharas beach promenade. Small cafés with terraces out front offer plenty of choice for a coffee or a beer with a view.
Location: Av. de Las Islas Canarias, 35508 Costa Teguise, Las Palmas, Canary Islands, Spain
Open: Daily from 8am to 2am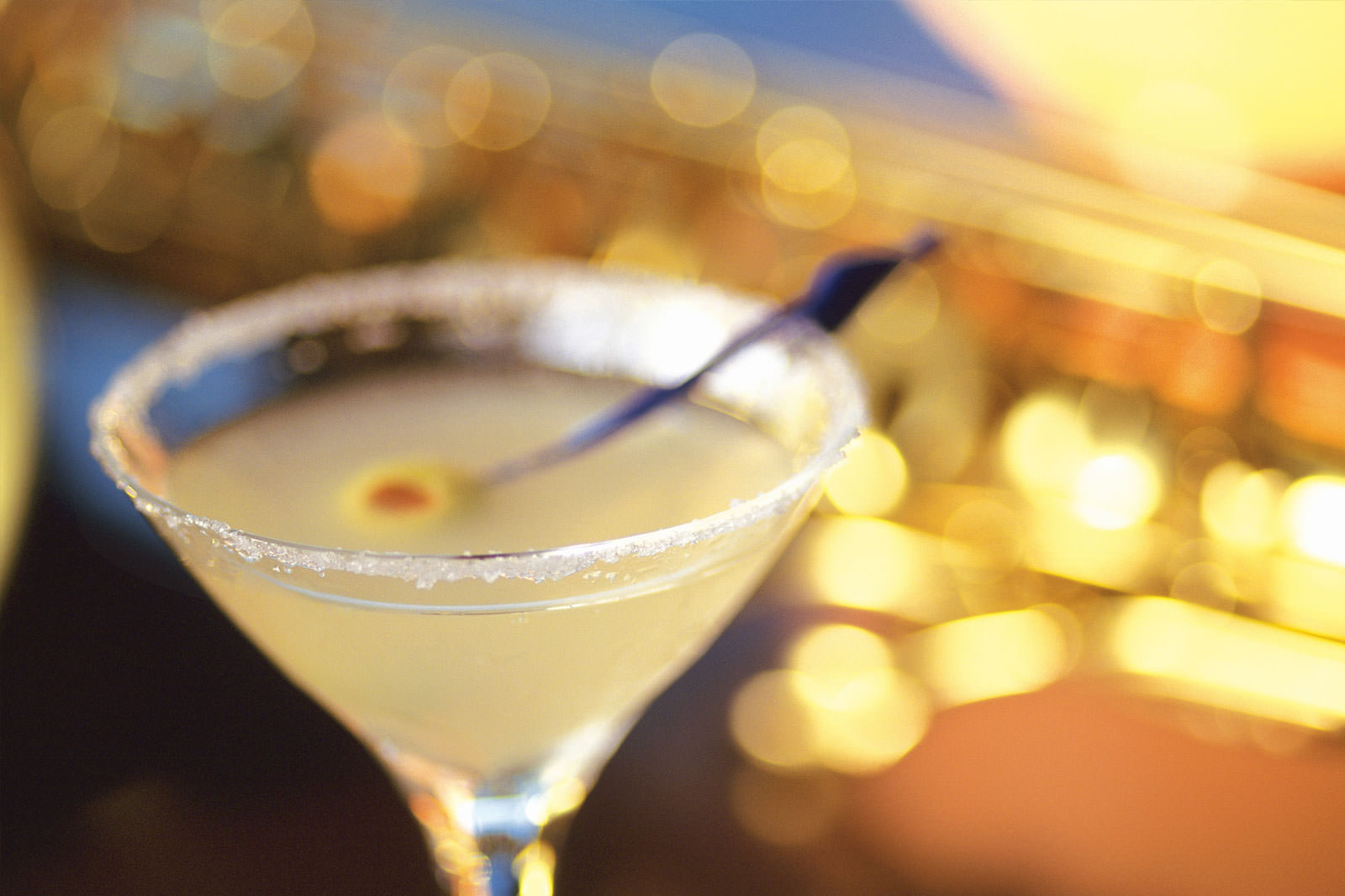 End the Day Bar-Hopping in Plaza Pueblo Marinero
Great evening vibes with plenty of options
This plaza is just a short stroll from the southern end of Las Cucharas, where most of the beach crowd shifts to after sunset. There are plenty of English style pubs and cocktail bars to choose from. Notable ones include Bluebells, Hook, and Lighthouse, each offering good evening atmospheres with their signature drinks and live music. The dining scene is also eclectic, with restaurants serving Spanish tapas, Italian pizzas, or even Indian cuisine. Inside the plaza, there's usually a craft market that you can check out on Wednesday and Friday evenings.
Location: Plaza Pueblo Marinero, 35508 Costa Teguise, Las Palmas, Canary Islands, Spain
Open: Most bars open daily from 10.30am until late