10 Best Things to Do in Chiclana de la Frontera
What is Chiclana de la Frontera Most Famous For?
Chiclana de la Frontera is a small seaside Andalusian town that offers a pristine stretch of golden sand, with a few historical sightseeing points around its quaint old town. From the hub of Plaza Mayor and its 2 significant landmarks, you can enjoy pleasant walks through narrow, cobblestoned streets lined with cafés, small shops and bodegas.
Sunbathe, swim and enjoy a host of water sports on the North Atlantic waters off the main beach of Playa de la Barrosa. For a bit of adventure and discovery, boat out to a barren island with an ancient castle, or enjoy pristine nature in the natural park of Cadiz Bay nearby. Great scenes await after sunset, too. Enjoy this roundup of great things to do in Chiclana de la Frontera in a day or two.
What are the best things to do in Chiclana de la Frontera?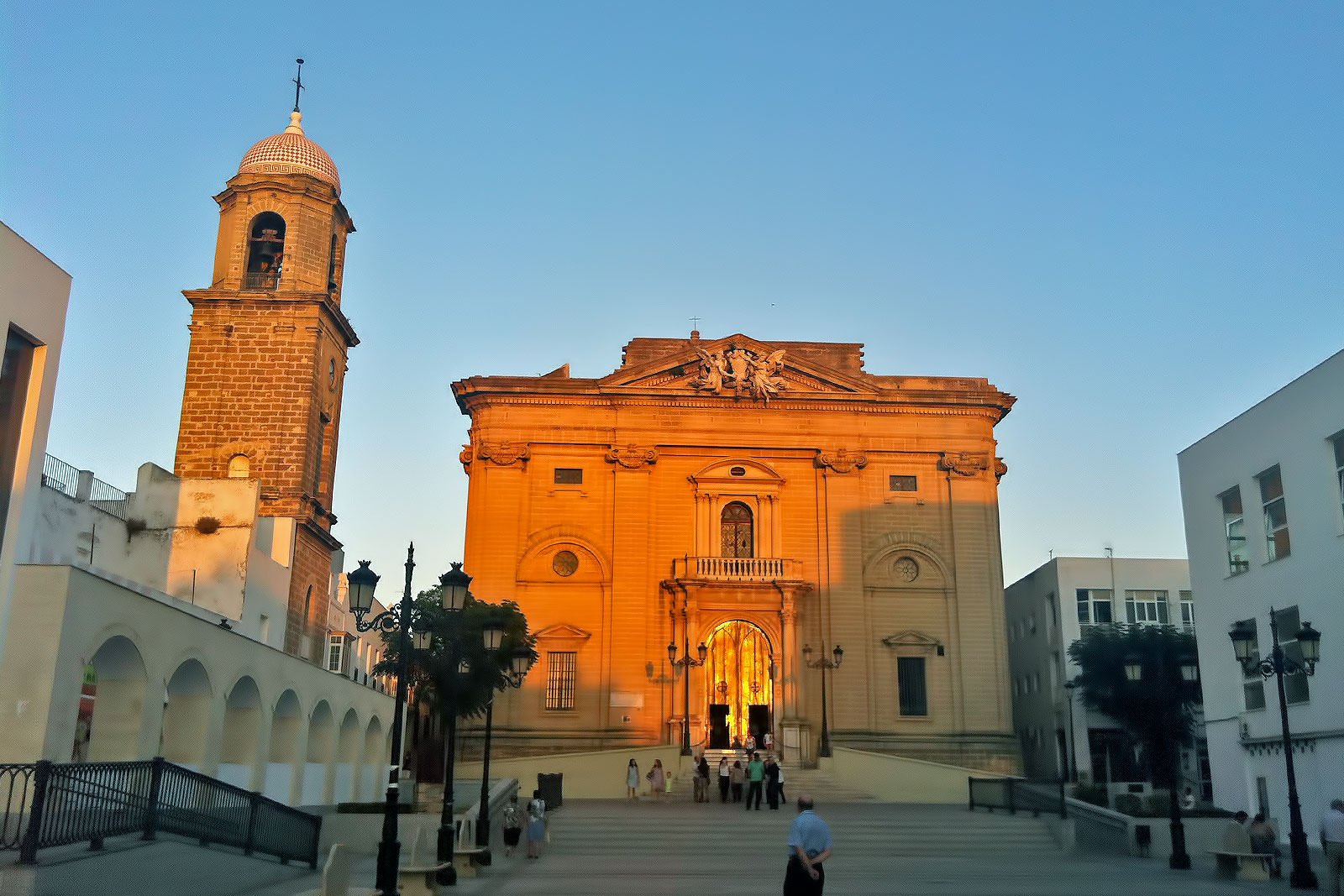 Start the day at Plaza Mayor
The heart of Chiclana's old town
Also referred to as the plaza of San Juan Bautista after the 16th-century cathedral here, Plaza Mayor is one of Chiclana's oldest public spaces. On the southwest corner of the square you'll find the neoclassical-style 18th-century Casa Briones, which houses the Museo de Chiclana (Chiclana Museum). To the cathedral's right, there's the Arquillo del Reloj, towering higher than the church itself. You'll find many cafés, bars, and boutiques along narrow streets, such as Calle Padre Aneto and Carga Larga, which branch out from the plaza.
Location: Plaza Mayor, 11130 Chiclana de la Frontera, Cadiz, Spain
photo by Señor Muñoz (CC BY 2.0) modified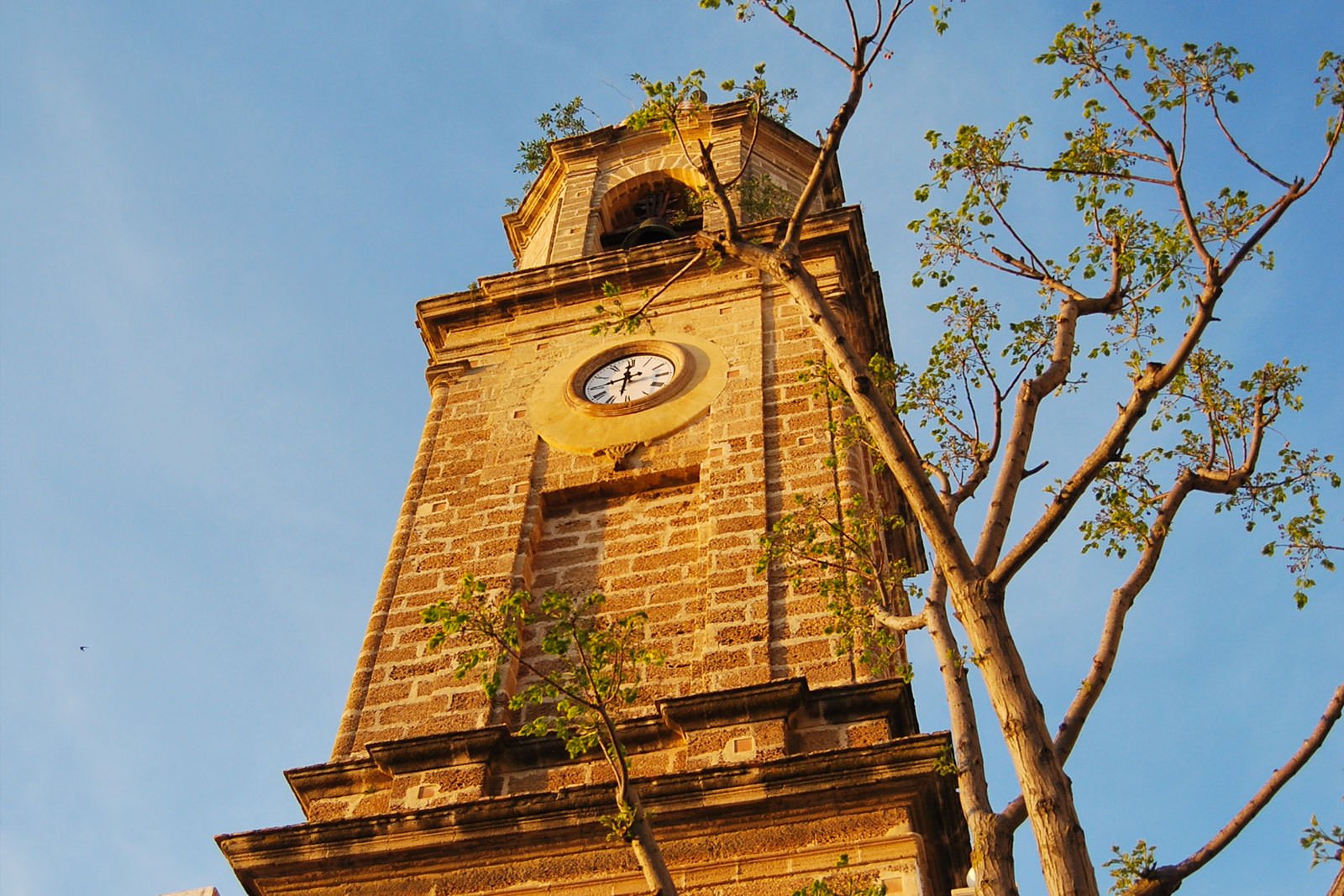 Must-See: Arquillo del Reloj
Discover Chiclana's historical towers
There are 3 historical towers in Chiclana. The clocktower of Arquillo del Reloj is the easiest to find, right next to the cathedral in Plaza Mayor. The tower's arched base straddles a cobblestoned pathway that leads from the plaza. The domed top housing the bell tower is easily visible from the plaza and most of the narrow streets around it. On Chiclana's seaside, you'll find the 16th-century Torre del Puerco as well as the Torre Bermeja overlooking the North Atlantic.
Location: Plaza Mayor, 11130 Chiclana de la Frontera, Cadiz, Spain
photo by Claralopez (CC BY-SA 3.0) modified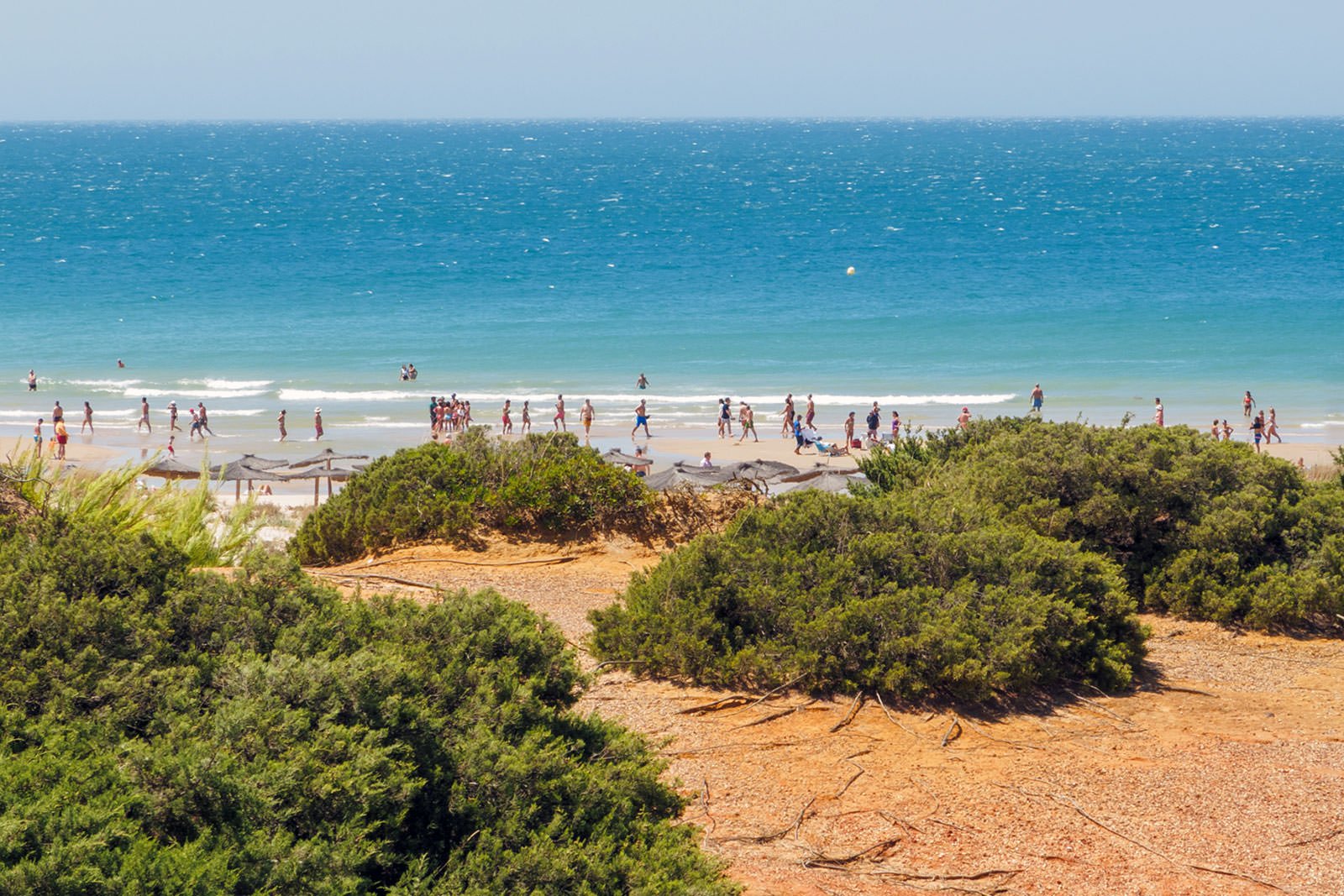 Sunbathe at Playa de la Barrosa
Fine, uninterrupted stretch of golden sand
Around 15 minutes' drive south from Plaza Mayor is Chiclana's wide and sandy main beach, Playa de la Barossa. You can take in the vast seascapes with the calm waves of the North Atlantic from its well-maintained and lovely seaside promenade, which borders along much of the 6 km stretch of the beach. Down on the sand, it's easy to find an uncrowded spot, even in the peak summertime (June – September). Some sections of the beach are clothing-optional.
Location: Playa de la Barrosa, 11130 Chiclana de la Frontera, Cadiz, Spain
Enjoy the view from Ermita de Santa Ana
The highest point in Chiclana
For an elevated view over Chiclana, head up to this hill that's around 5 minutes' drive south of the town hub. It's home to Ermita de Santa Ana (hermitage of Santa Ana). The spacious observation deck of Punto Magico Santa Ana, in front of the chapel, features a compass rose and a statue of Saint Anne. Well worth the short climb up, the viewpoint provides you with an overview of the old town, as well as the Bay of Cadiz and the North Atlantic horizon afar.
Location: Callejon de Santa Ana, 11130 Chiclana de la Frontera, Cadiz, Spain
Phone: +34 956 348 341
Couples
History
Photo
Budget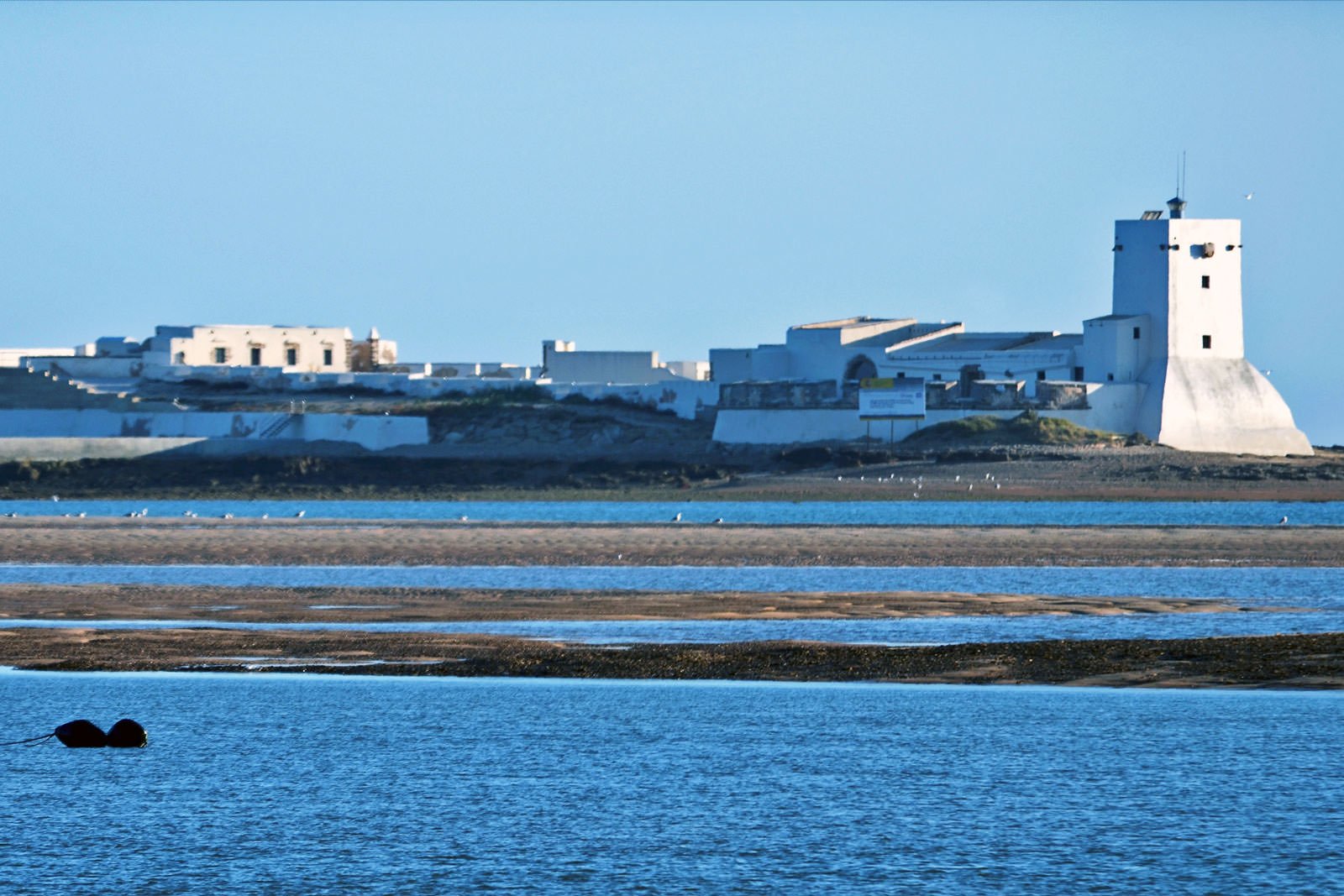 Boat out to Islote de Sancti Petri
A lone island with a castle off the coast
You can reach this tiny lone island by taking a 15-minute boat ride from the old port on the marshy coast of Poblado Sancti Petri, just north of the Playa de la Barrosa beach. The silhouette of the 13th-century Moorish castle is visible from the coast. The castle's tower has undergone a series of restorations through time, and currently functions as a lighthouse. There are a few tiny bars on the islet, offering tapas and refreshments. Organized sunset tours to the islet are available from around €15 per person.
Location: Isla de Sancti Petri, 11130 Chiclana de la Frontera, Cadiz, Spain
Open: Daily from 10am to 9.30pm
Phone: +34 667 502 369
photo by Liki Fumei (CC BY-SA 2.0) modified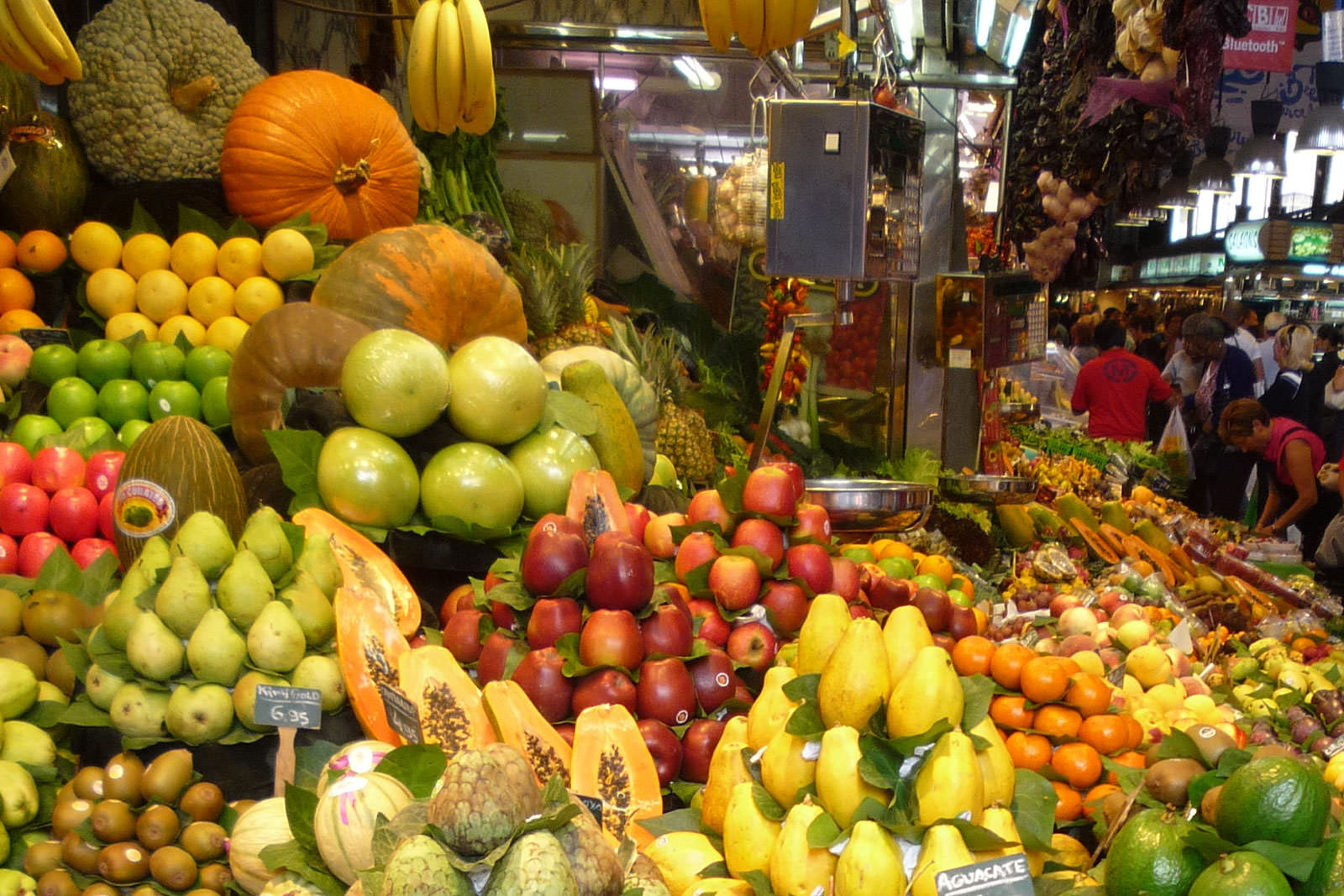 Shop at Mercado Municipal de Abastos
Fresh goods from the Cadiz region
This is the main farmers' market in the heart of Chiclana, where you can find great fresh produce from across the Cadiz region. It's clean and has a modern layout. There are different stalls selling a wide variety of items, from fresh catches from the waters of the Atlantic to fine Spanish wines, chorizos and cold cuts, as well as a colorful variety of fresh fruits and vegetables. Easy picks you can grab include fresh bread, honey in jars, and nuts and spices.
Location: Plaza de Las Bodegas, 11130 Chiclana de la Frontera, Cadiz, Spain
Open: Monday – Saturday from 8am to 2.30pm (closed on Sundays)
Phone: +34 956 408 182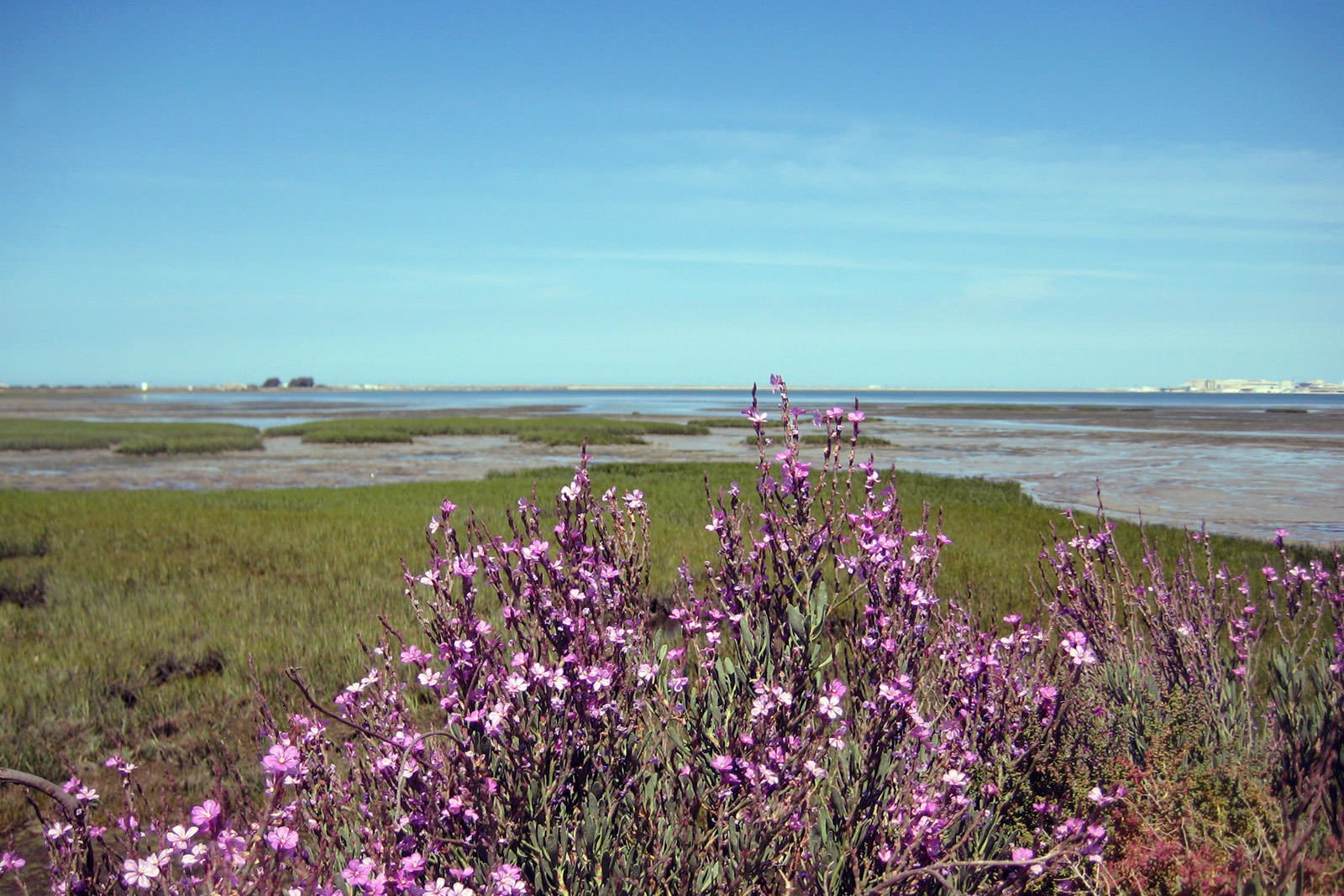 Admire nature at Cadiz Bay Natural Park
Serene and scenic nature walks
These vast and scenic wetlands northwest of Chiclana's town center are a great go-to for nature walks. The Parque Natural Bahía de Cádiz (Bay of Cádiz Natural Park) is naturally protected by the long and beachy headland of Isla de Leon, providing a coastal sanctuary for many animals, and particularly birdlife. Besides hiking and birdwatching, a section of the park has calm and shallow waters that let you enjoy a variety of water sports such as kayaking and sailing. Boat trips are also available for excursions to explore more of the natural park.
Location: 11130 Chiclana de la Frontera, Cadiz, Spain
photo by Santiago Pérez Malvido (CC BY-SA 4.0) modified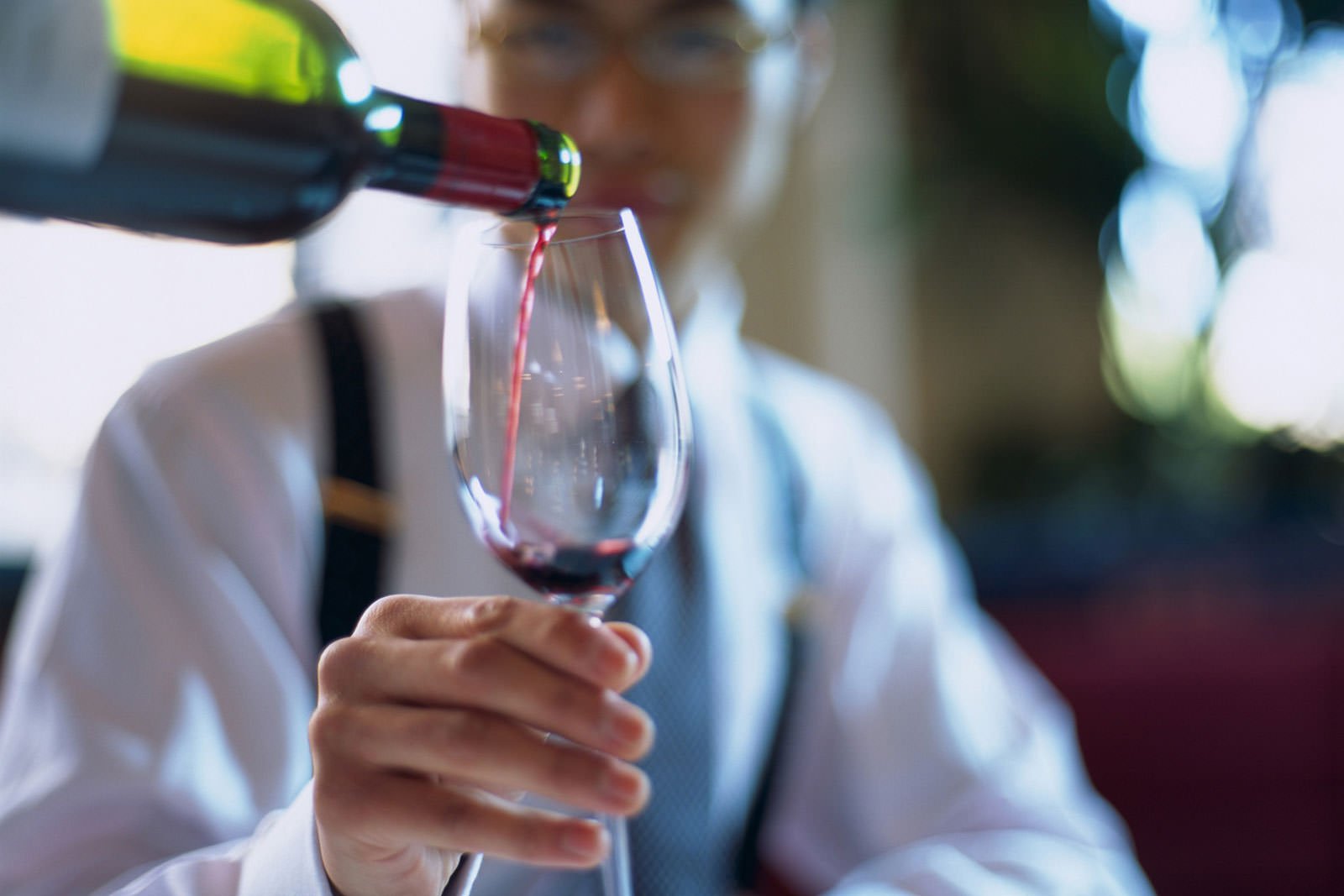 Go wine tasting at Bodega El Sanatorio
Fine wines of the Andalusian country
The wines of the Andalusian region have a special personality, owing much to the type of climate and soil, as well as the techniques used in the aging processes. You can learn more about the traditions and centuries-old viniculture, as well as sample a few great wines, at various bodegas (wineries) in Chiclana's old town and around the quarters on the northern bank of the Rio Iro. One notable bodega, El Sanatorio, produces fine fortified sherry wines. You can book ahead and enjoy tastings with tapas for around €6 per person.
Location: Calle Olivo, 1, 11130 Chiclana de la Frontera, Cadiz, Spain
Open: Monday – Friday from 8am to 11pm, Saturdays from 10am to 11pm, Sundays from 10am to 4pm
Phone: +34 956 400 756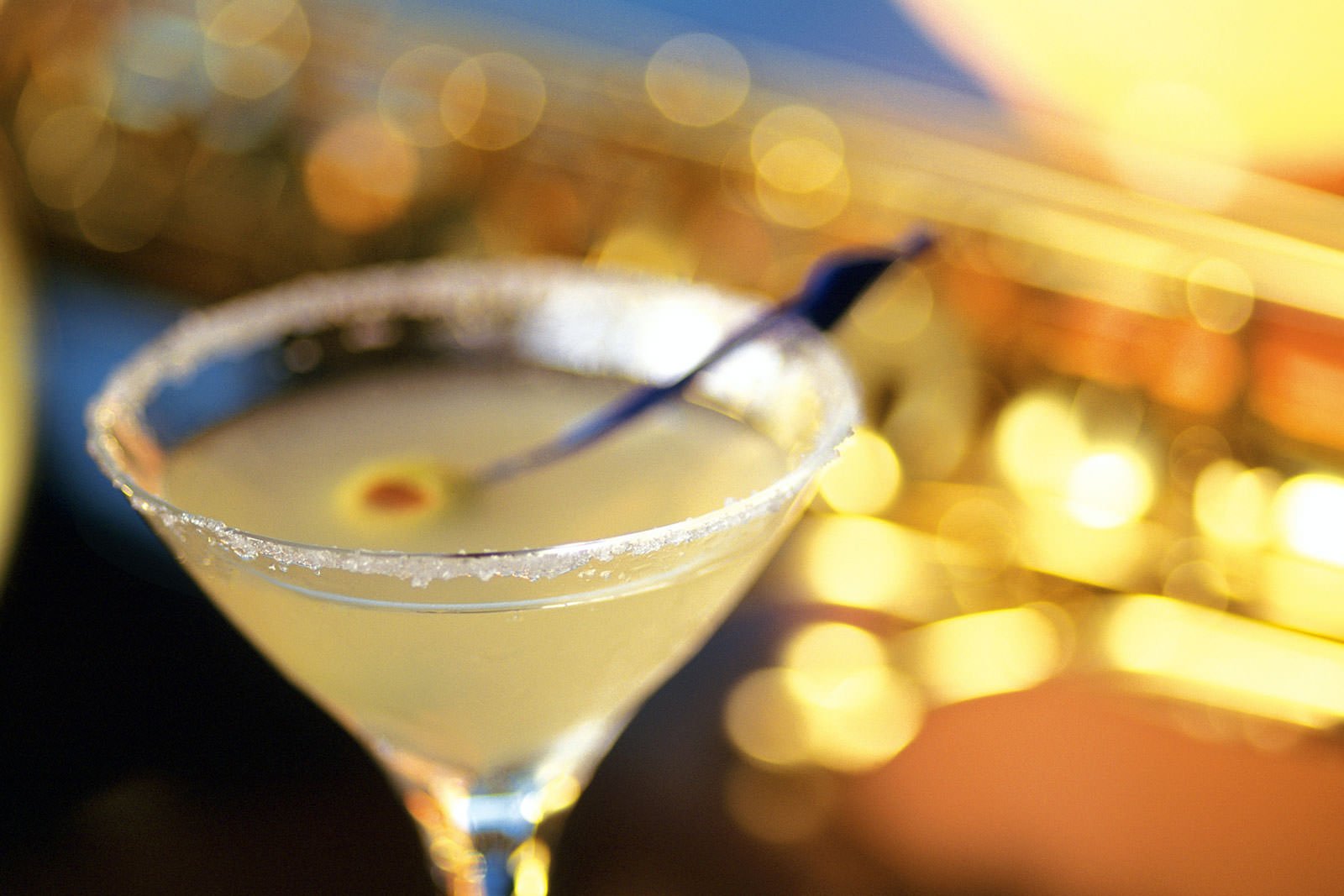 Chill at a chiringuito
Spanish sunsets and cocktails on the coast
Sections along Chiclana's sandy coast are dotted with plenty of chiringuitos (Spanish beach bars). Playa de la Barossa has different bars in varying styles, but each offering the typical range of cocktails and tapas. They can be perfect spots for enjoying sunsets over the North Atlantic. On the northern end, there's Chiringuito La Barrosa, with its tented setups on the sand. Halfway down the beach, there's the Chiringuito Albatros, with its whole dining room on a raised platform and under the shelter of a single giant tent.
Location: Playa de la Barrosa, 11130 Chiclana de la Frontera, Cadiz, Spain
Open: most bars open daily from 12pm until late
Phone: +34 856 925 190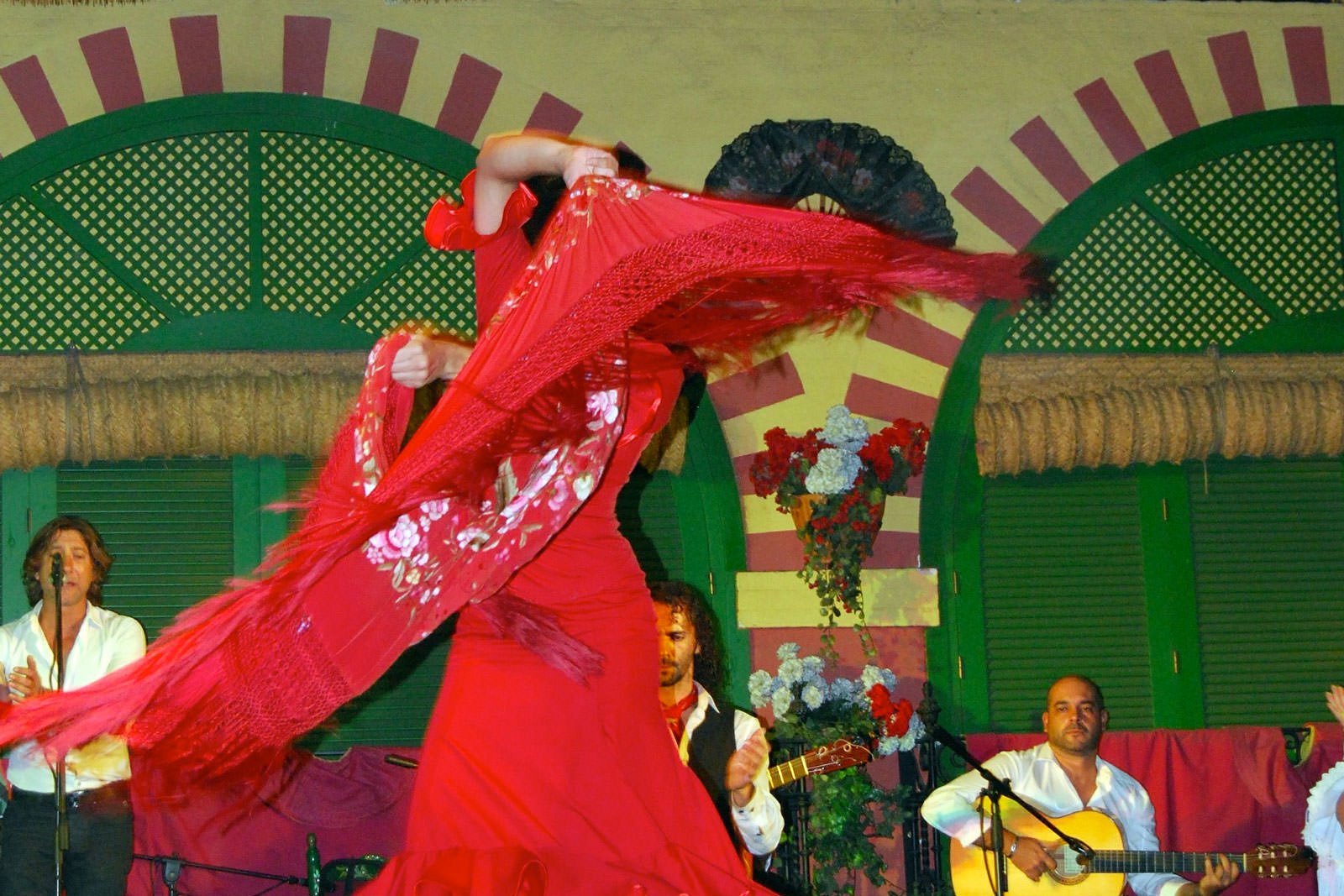 End the day watching flamenco at La Debla
Festive weekend evenings across the river
Across the Rio Iro from the old town of Chiclana, La Debla is a great spot to hang out after sunset, with great food and live Spanish entertainment. Flamenco singing and dancing are the main highlights of this bar, which can provide you with a spectacular and memorable evening out. La Debla Tablao Flamenco is housed in a traditional 19th-century winery. With a lively Andalusian atmosphere, you can enjoy the energetic performances over fine wines of high vino de la tierra quality, as well as tapas and tasty chorizos.
Location: Calle Hoyo del Membrillo, 11130 Chiclana de la Frontera, Cadiz, Spain
Open: Thursday – Saturday from 6pm to 11.30pm (closed Sunday – Wednesday)
Phone: +34 671 408 817
Couples
Photo
Food
Nightlife