Northern Spain
A Scenic Road Trip in Spain
A road trip in northern Spain leads you to picturesque coastal towns, UNESCO World Heritage sites, award-winning wineries, diverse dining options, as well as unique cultures and traditions. Most travelers start their drive from Madrid – the Spanish capital – and cover the regions of Basque Country, Galicia, Cantabria, and Asturias.
Summer (July–August) is perhaps the best time to embark on this journey. The warm weather lets you enjoy amazing hiking opportunities in natural parks, sunbathing on pristine beaches, and the fun-filled festivals Spain is famous for. Here are some of the best cities and towns to visit (and even stay for a night or two) during your road trip through Northern Spain.
Madrid
Enjoy the arts in Spain's capital
Spain's capital, Madrid is known for its vibrant arts scene. The Art Triangle is where you'll find world-class galleries, including the Prado, Reina Sofía, and Thyssen-Bornemisza Museums. The best way to explore the city center is on foot, so you can check out the many beautiful squares lined with Beaux-Arts-style buildings and statues, as well as 18th-century theatres that host classical concerts year-round.
Must-visits include the Royal Palace of Madrid – the official home of Spanish royalty. It features the oldest royal kitchen in Europe, as well as exquisite paintings by Goya, Velázquez, and Caravaggio.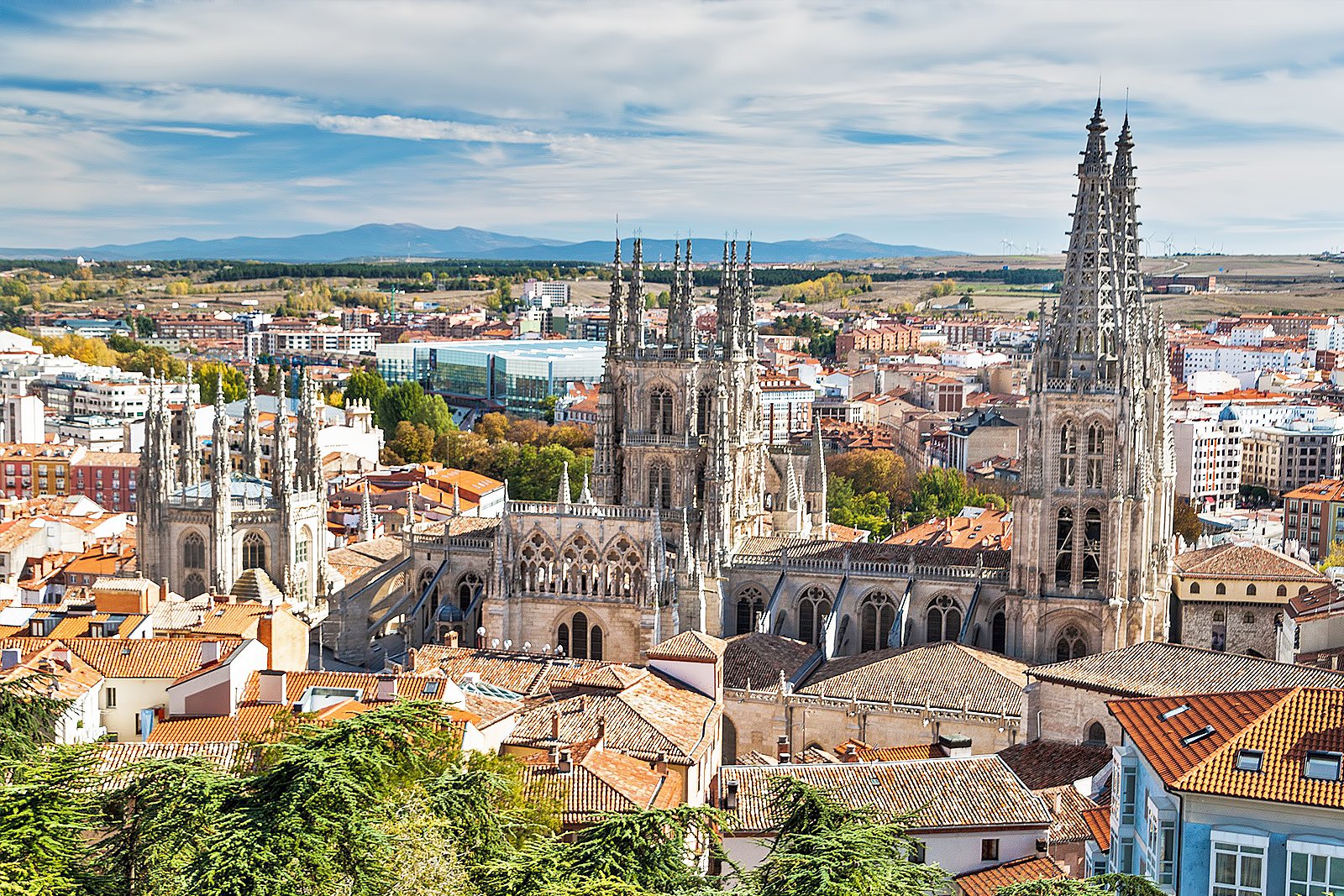 Burgos
A historical stop on your pilgrimage
Burgos is part of the Pilgrim's Way of Saint James, an ancient pilgrimage route to Santiago de Compostela. The city has many historic and religious buildings, including the UNESCO-listed Cathedral of Saint Mary of Burgos. This Gothic-style cathedral dates back to the 13th century and is the final resting place of Spanish Hero El Cid.
Go for a stroll around Burgos Old Town, which has winding cobbled lanes connecting squares housing shops, tapas bars and restaurants. You'll also find historical places like San Nicolás Church, Casa del Cordón, and Paseo del Espolón.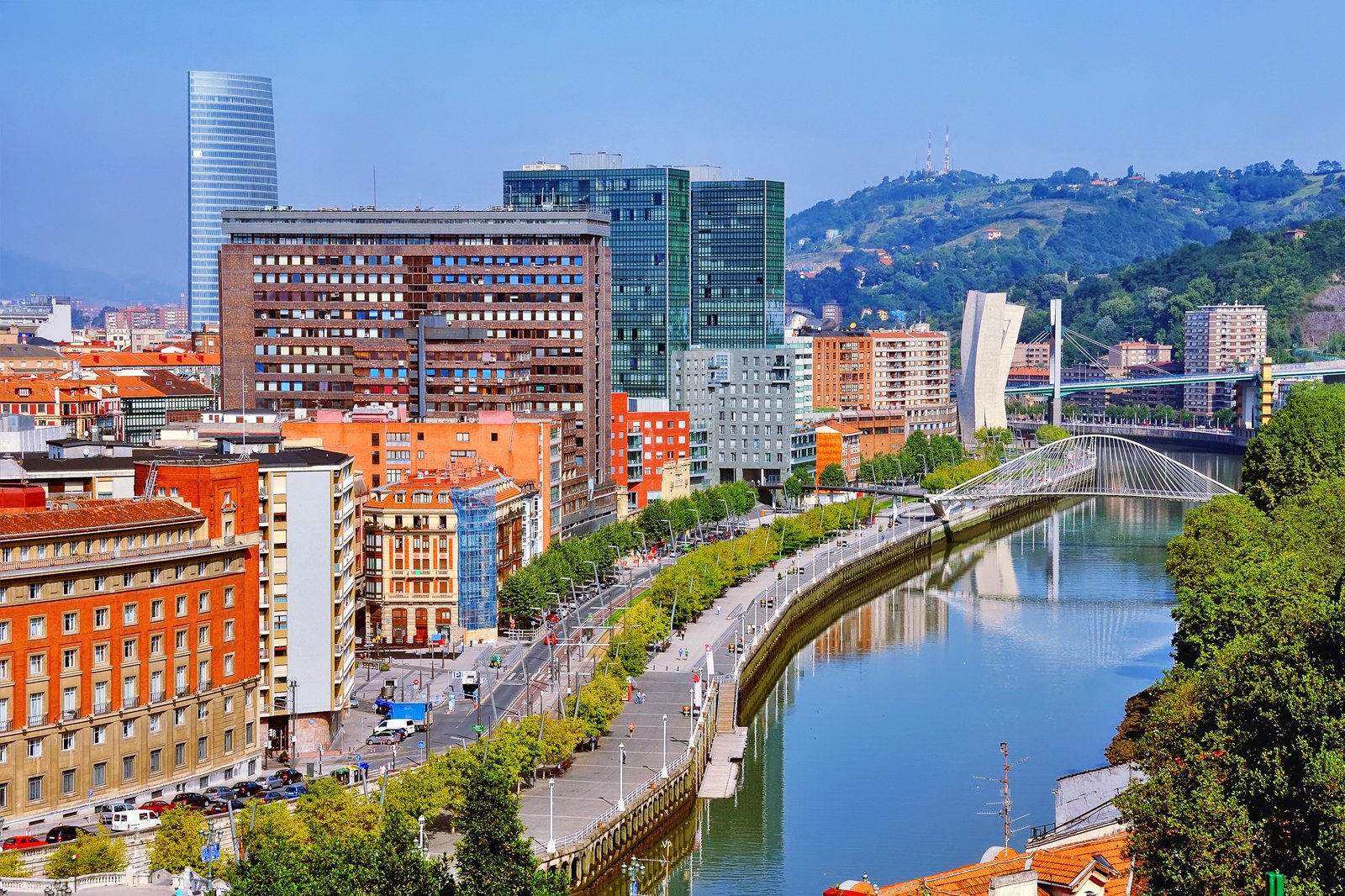 Bilbao
Enjoy food for the soul and the stomach
The port city of Bilbao lies on the banks of the Nervión River, where you'll be surrounded with views of a gorgeous coastline and green hills. While it's one of the largest cities in northern Spain, Bilbao retains a pleasant timeless atmosphere. Join a river cruise to make a journey through the history of the city.
Bilbao's crowning glory is the futuristic architecture of the Guggenheim Museum, which features 19 galleries displaying contemporary masterpieces. If you're a foodie, the city is one of the best places to enjoy genuine Basque cuisine – must-tries include pintxos (tapas) and bacalao al pil-pil (cod cooked with garlic and olive oil).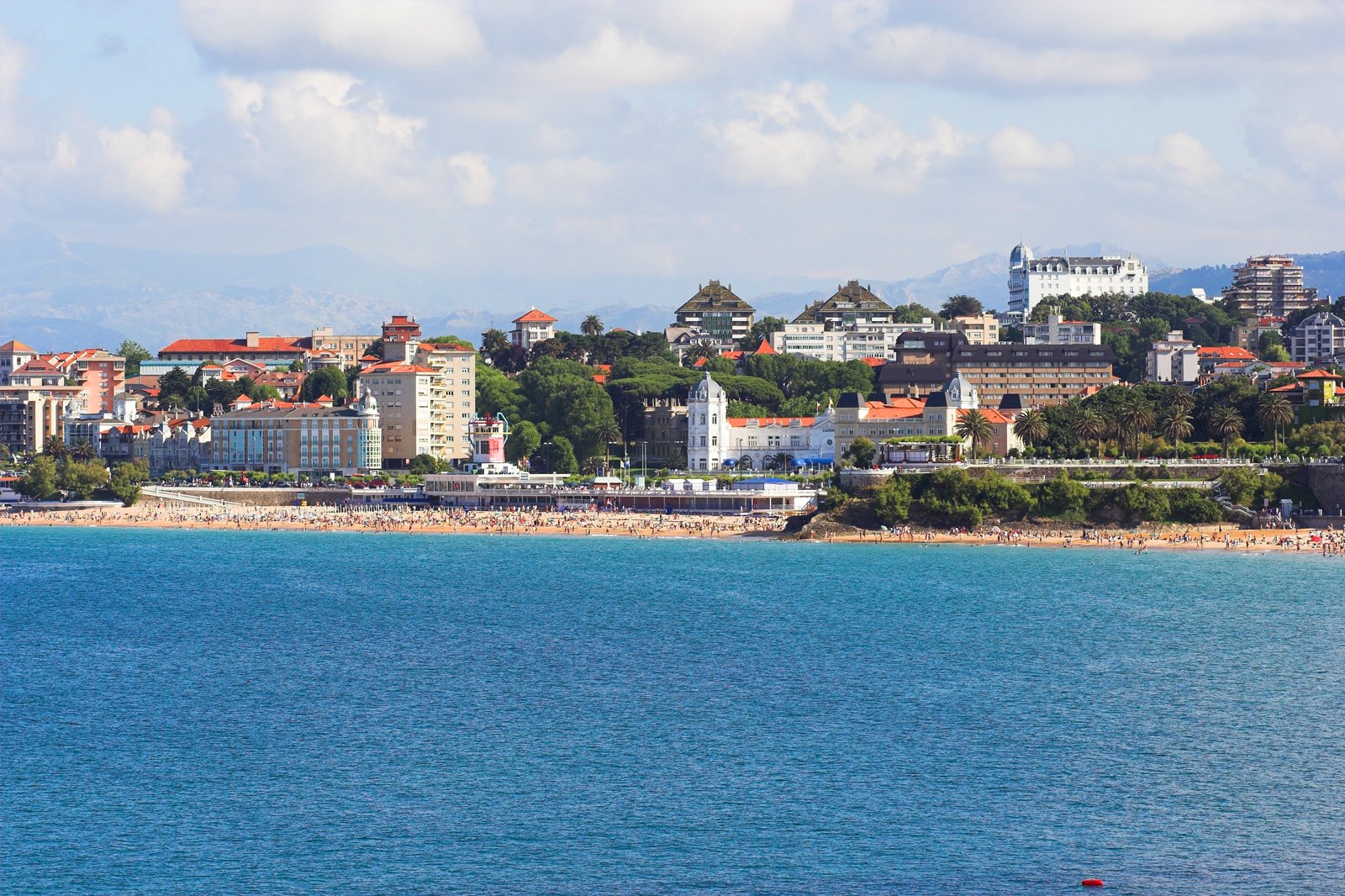 Santander & Rioja Region
Play in the water and the wine
Santander attract summer crowds with its sandy beaches, seafront promenades, and lush gardens. Most stay close to El Sardinero, which spans 1,300 meters of golden sands with a pedestrian promenade lined with excellent restaurants and surf schools.
Spain's famous wine region, La Rioja boasts over 500 vineyards spread across the north of the Iberian Peninsula. Sample some of the best Rioja reds at top wineries such as Bodegas Marques de Riscal and Bodega Ysios. The city of Haro hosts the annual Batalla Del Vino celebration in June – where else can you have a giant water fight (with wine instead of plain ol' H2O)?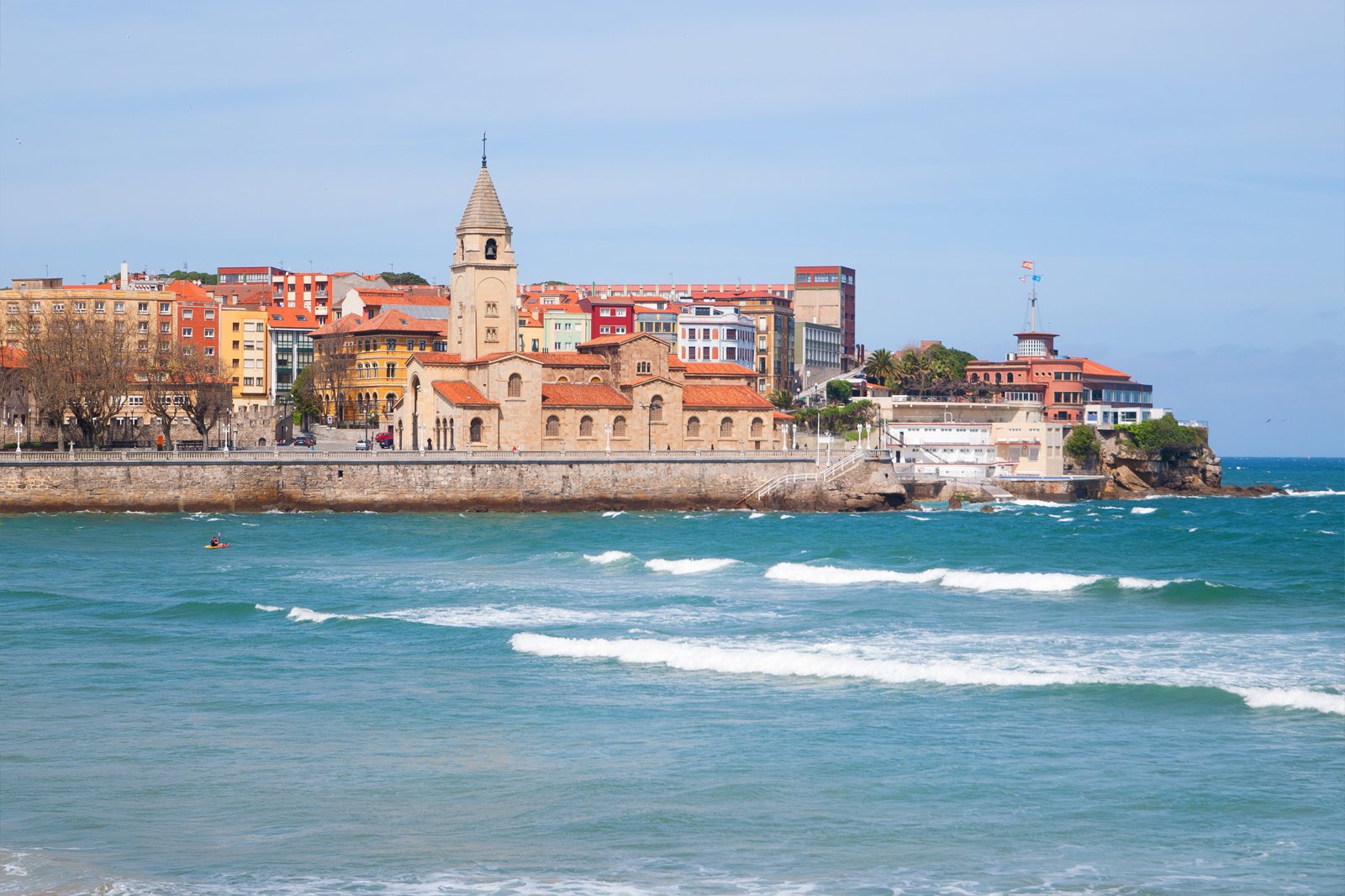 Gijon & Playa del Silencio
Beautiful beaches and boardwalks
Gijón's harbor-side setting offers a panoramic golden beachfront bordering the Cantabrian Sea. This northern Spanish town also has charming medieval sightseeing – especially in the Cimadevilla quarter. Head over to Playa de San Lorenzo for a day of sunbathing and swimming, as well as live music and parties at Gijón's top beach clubs.
About 66.4 km east of Gijón lies Playa del Silencio, a curved cove sheltered by natural cliffs. Its rather hidden location gives it a peaceful and natural atmosphere. You can enjoy sunbathing, swimming, or simply strolling on its sandy expanse in peace. There's also a clifftop viewpoint that overlooks Playa del Silencio and surrounding islets.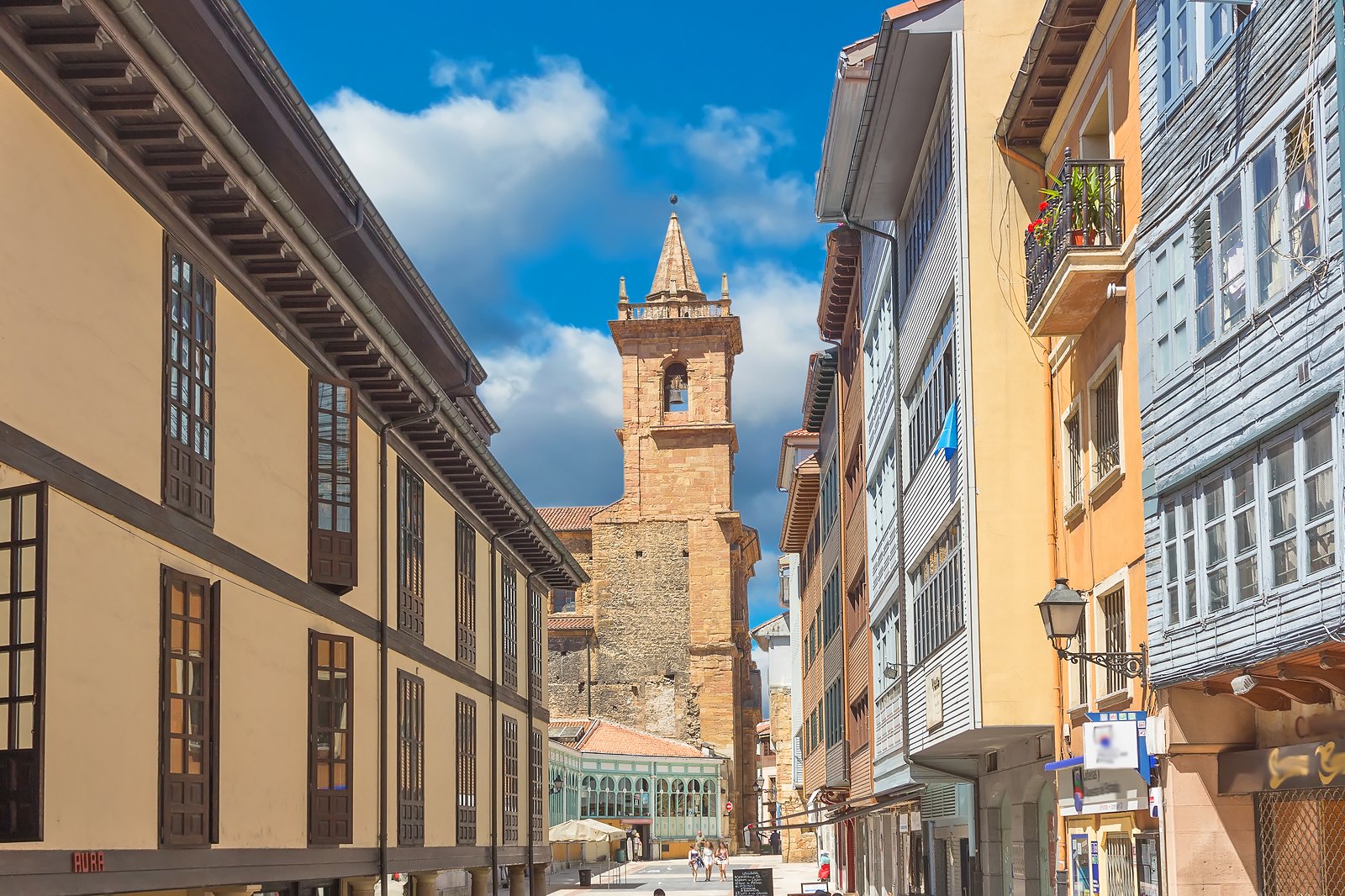 Oviedo
Walk among the medieval monuments
Oviedo serves as the capital of Asturias and is known for its UNESCO-listed monuments dating back to the 8th century. Casco Antiguo (the city's medieval old town) has a network of tiled and cobbled streets, making it very convenient for sightseeing on foot.
Some of Oviedo's most prominent spots include Velarde Palace, Oviedo Cathedral, and the La Foncalada Fountain. Oviedo's pre-Romanesque stone churches dot the old town and the nearby foothills – must-sees include Santa María del Naranco, San Miguel de Lillo, and San Julián de los Prados.466882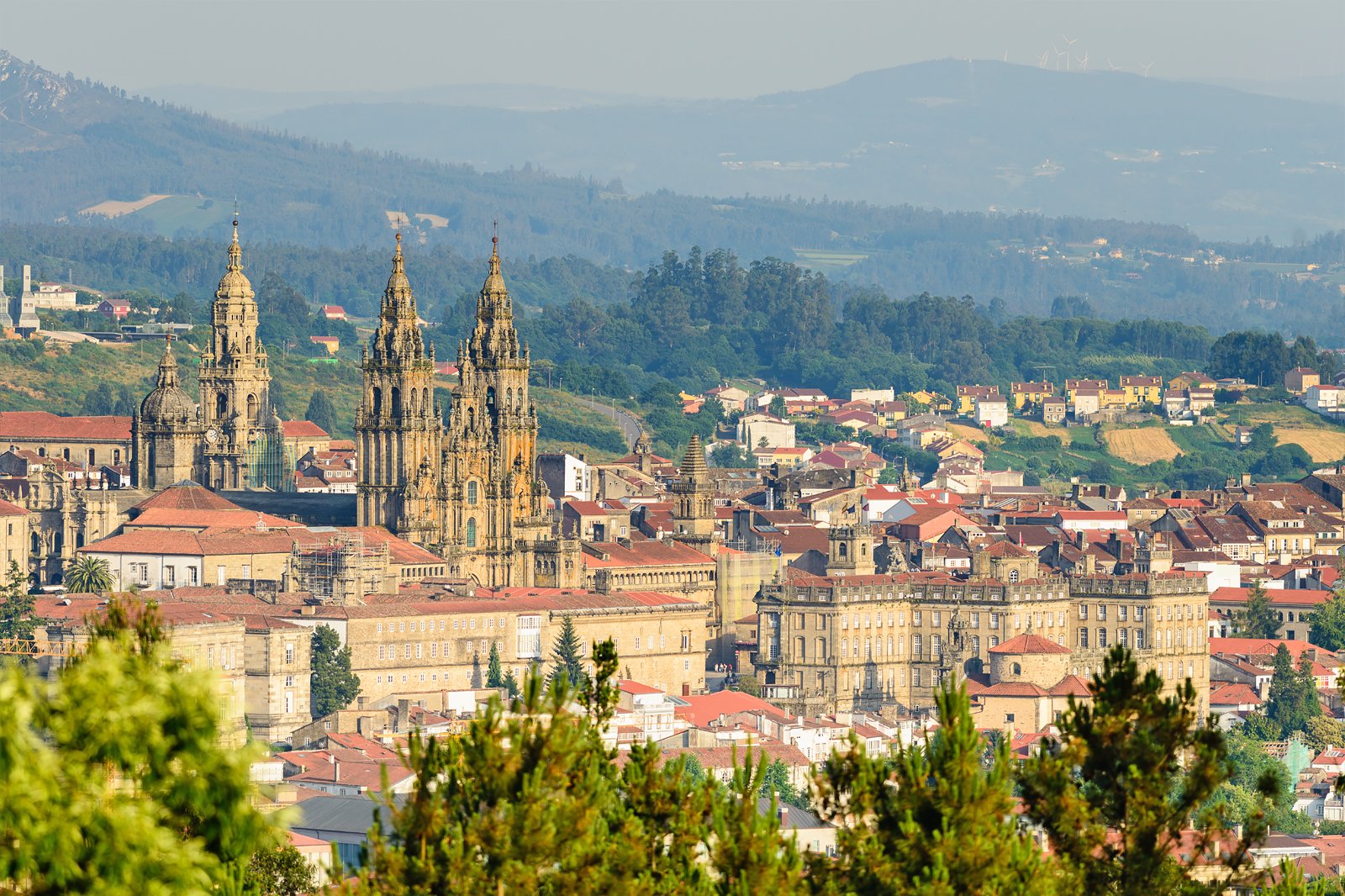 Santiago de Compostela
Saint James' final destination
The capital of Galicia, Santiago de Compostela is the final stop for pilgrims traveling on the ancient Pilgrim's Way of Saint James. Its most prominent landmark is the grand cathedral, which contains the remains of Saint James and the Romanesque Pórtico de la Gloria, as well as beautiful sculptures of biblical figures.
Other must-sees in the Old Town include Pazo de Raxoi (City Hall) and Monasterio de San Martín Pinario. Santiago de Compostela is also known for its fantastic seafood restaurants – try the Pulpo a la Gallega or Galician-style octopus, which is typically served with boiled potatos or bread, and enjoyed with red wine.