10 Best Things to Do in Catalonia
What is Catalonia Most Famous For?
Catalonia may be a Spanish region, but it doesn't always feel like it. Catalans are fiercely proud of their language, heritage and customs, evident in the region's wealth of world-renowned art, music and architecture. For some, the Catalonia experience begins and ends with Barcelona – Catalonia's largest city is cosmopolitan, vibrant and packed full of sights.
There's mile upon mile of sandy beaches, verdant beech forests and fertile vineyards. Peel back the layers of history and you'll find Roman amphitheaters, centuries-old monasteries and medieval Jewish bathhouses. Behind it all, the craggy peaks of the Pyrenees add a sense of scale and provide some of the finest outdoor recreational landscapes in the country. You'll be spoiled for choice throughout your vacation, but here's a list of the best things to do in Catalonia.
What are the best things to do in Catalonia?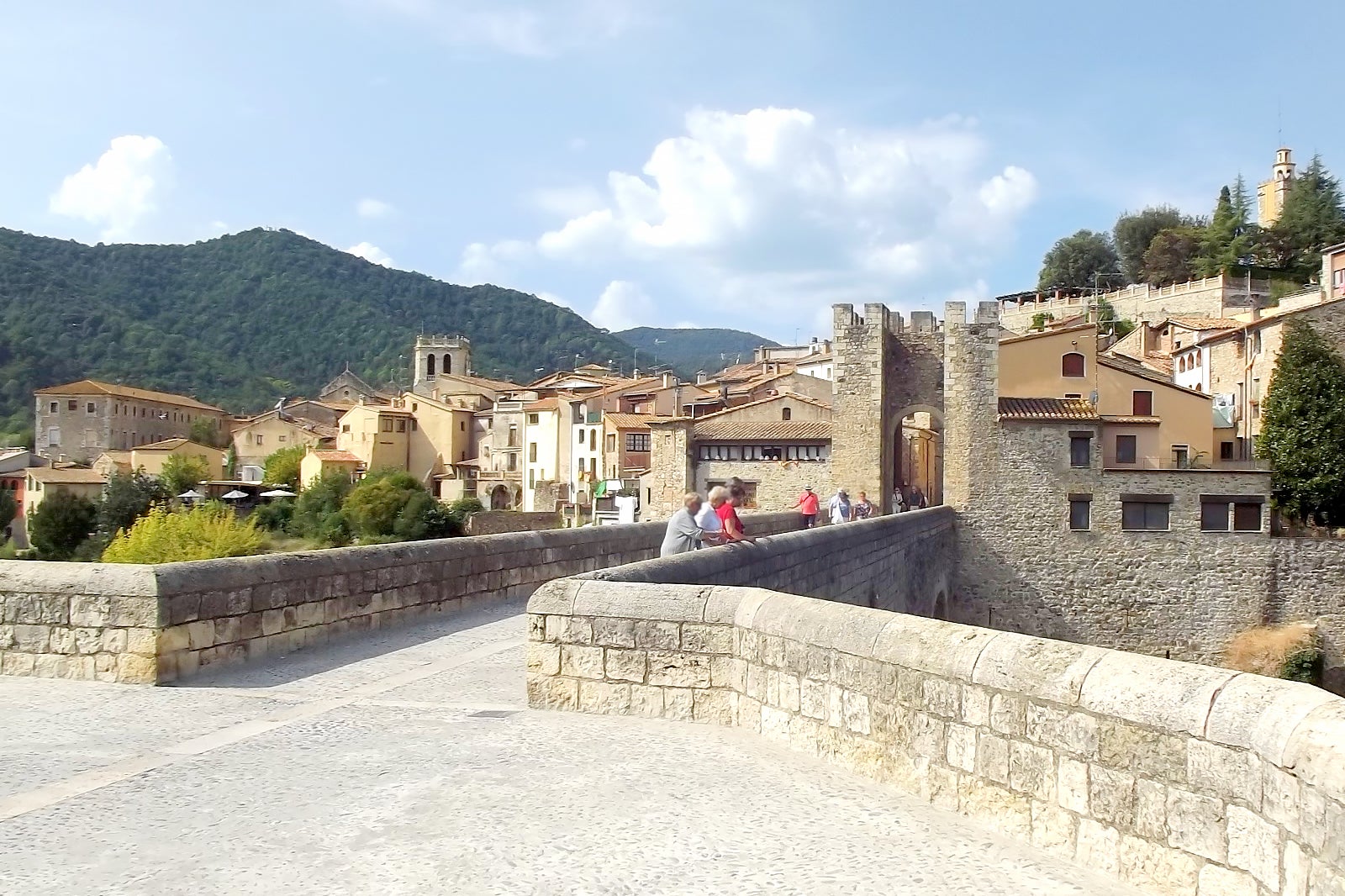 Explore the fortified medieval village of Besalú
Discover the 12th-century purification baths and stone bridge
Besalú is a standout among the many well-preserved medieval villages in Catalonia. The 7 arches and 2 towers of Pont Vell (Old Bridge) span the River Fluviá. Constructed in the 12th century, it's the village's most recognizable landmark.
Though the village has many churches, its Jewish heritage draws a curious crowd. In the Middle Ages, the Jewish community co-existed peacefully with the local Christians. During well-drilling works in 1964, a resident stumbled upon its ancient Jewish baths, or mikveh, quite by accident. They date back to the 12th century, which makes them one of the oldest structures of its kind in Europe.
Location: Besalú, 17850 Girona, Spain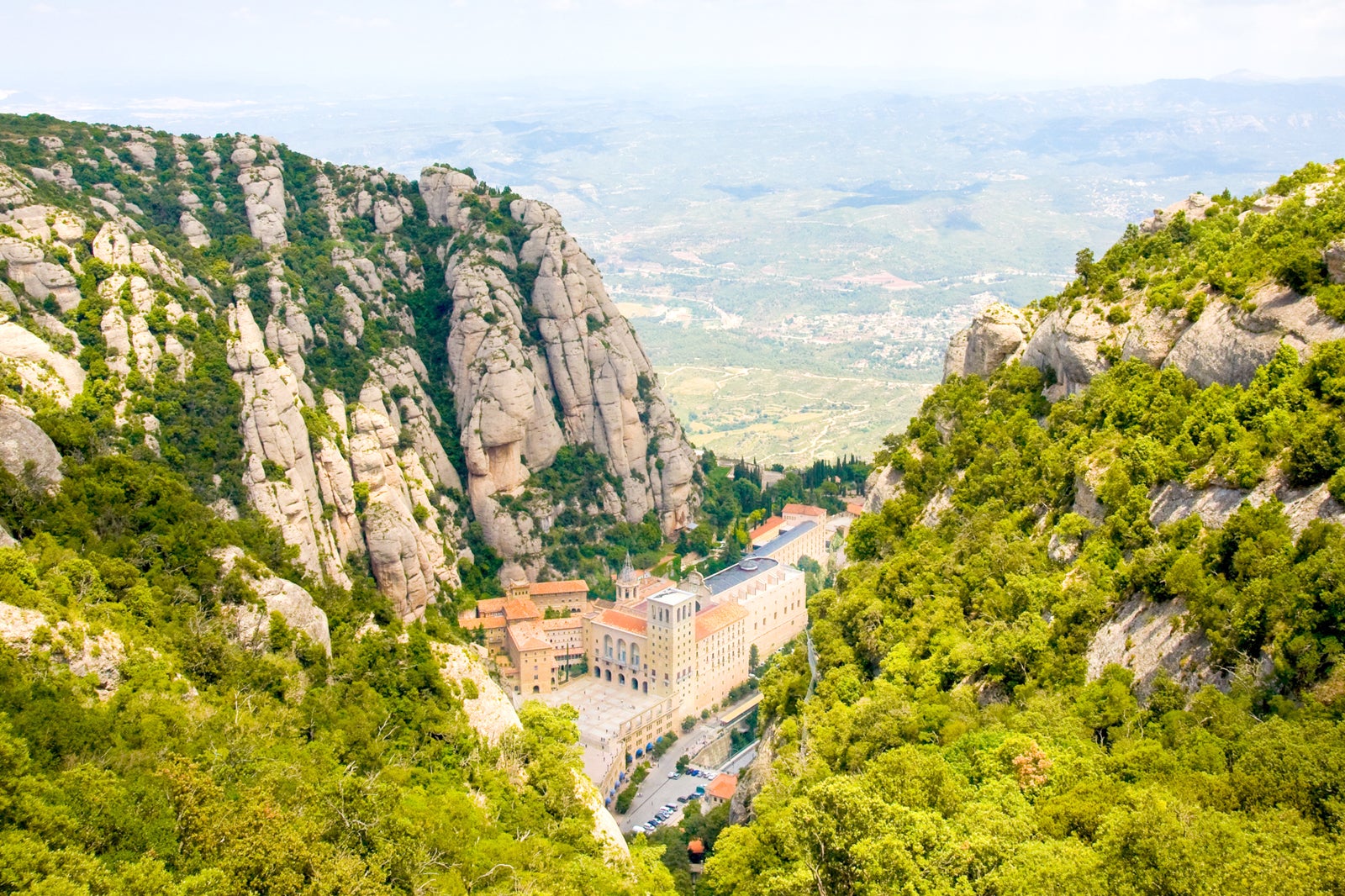 Take the cable car to Montserrat Monastery
This mountain top monastery dates from 1025
A cable car ride up to Montserrat Monastery is almost as splendid as the complex itself. Pilgrims come to see La Morenata, the Black Madonna (in Aramaic, black means sorrowful). Believers hold that St Luke carved this statue before it was brought to Spain. It was hidden in a cave and discovered by shepherds over 800 years later.
Over the years, many have come to pay their respects: Columbus, Cervantes, von Humboldt and monarchs from Spain and France, among others. You can hike trails to the abandoned hermitages of Montserrat's first monks. The museum exhibits work by some of the world's most famous artists, including Dali, Monet and El Greco.
Location: Montserrat, 08199 Barcelona, Spain
Open: Basilica: daily from 7.30am to 8pm, museum: Daily from 10am to 6.45pm
Phone: +34 938 777 777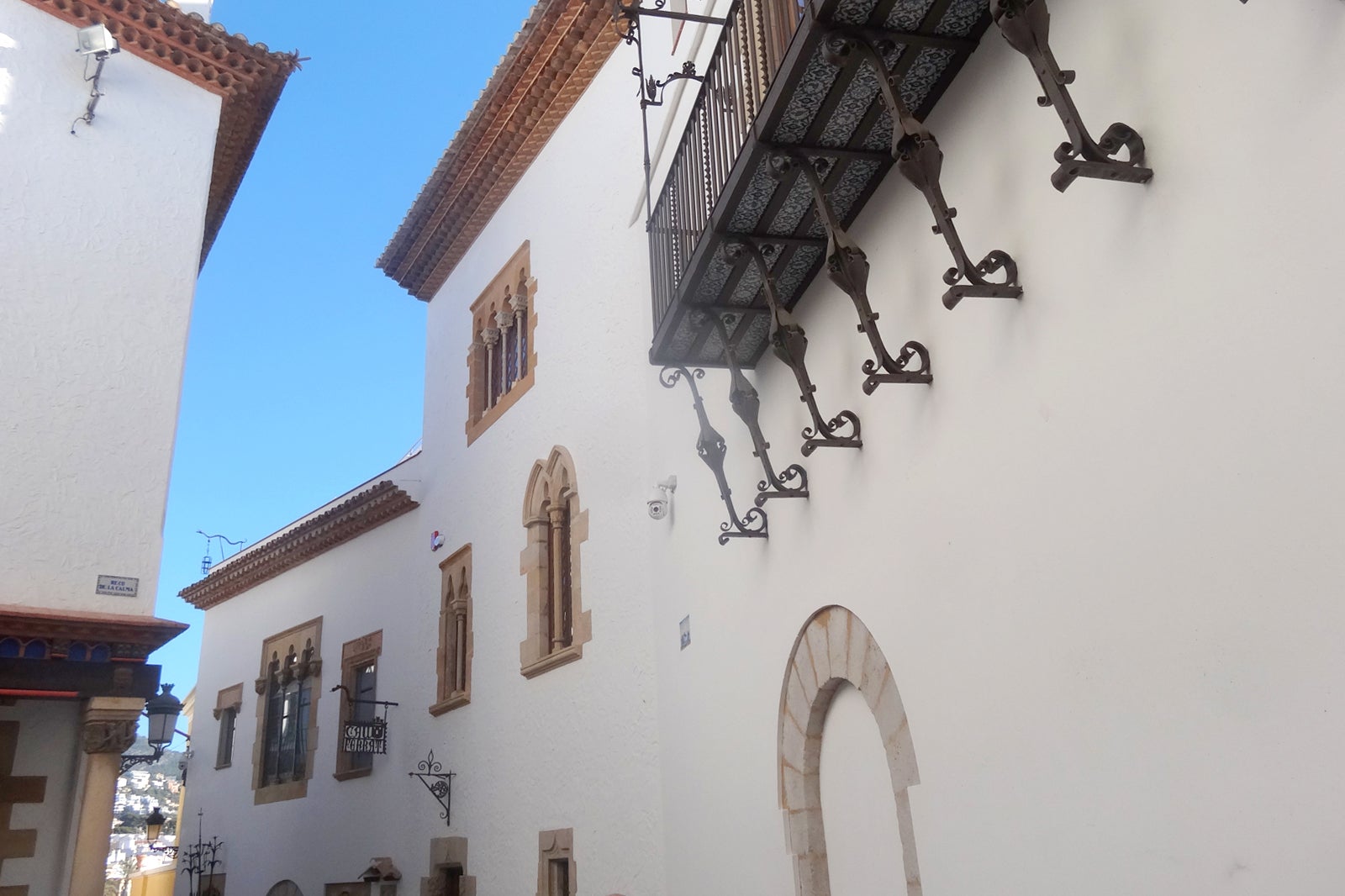 Admire the work of Santiago Rusiñol in Sitges
His face graced the 50-peseta banknote in the 1950s
The Cau Ferrat Museum in Sitges displays the works of Santiago Rusiñol, a Spanish poet, playwright and painter who influenced the work of Pablo Picasso. He was a leader of Catalan Modernisme, a movement which fought for the recognition of Catalan culture and identity through architecture and the arts. Rusiñol himself left several modernist buildings in his adopted home town of Sitges.
Rusiñol lived in what's now the Cau Ferrat Museum, converting 2 fisherman's cottages into his home and workshop. Today, the collection includes paintings, drawings and sculptures collected by the artist as well as his own unique works of art. It's Modernisme in microcosm and unmissable because of it.
Location: Carrer de Fonollar 6, 08870 Sitges, Spain
Open: Tuesday–Sunday, hours vary by season (closed on Mondays)
Phone: +34 938 940 364
photo by Jordiferrer (CC BY-SA 4.0) modified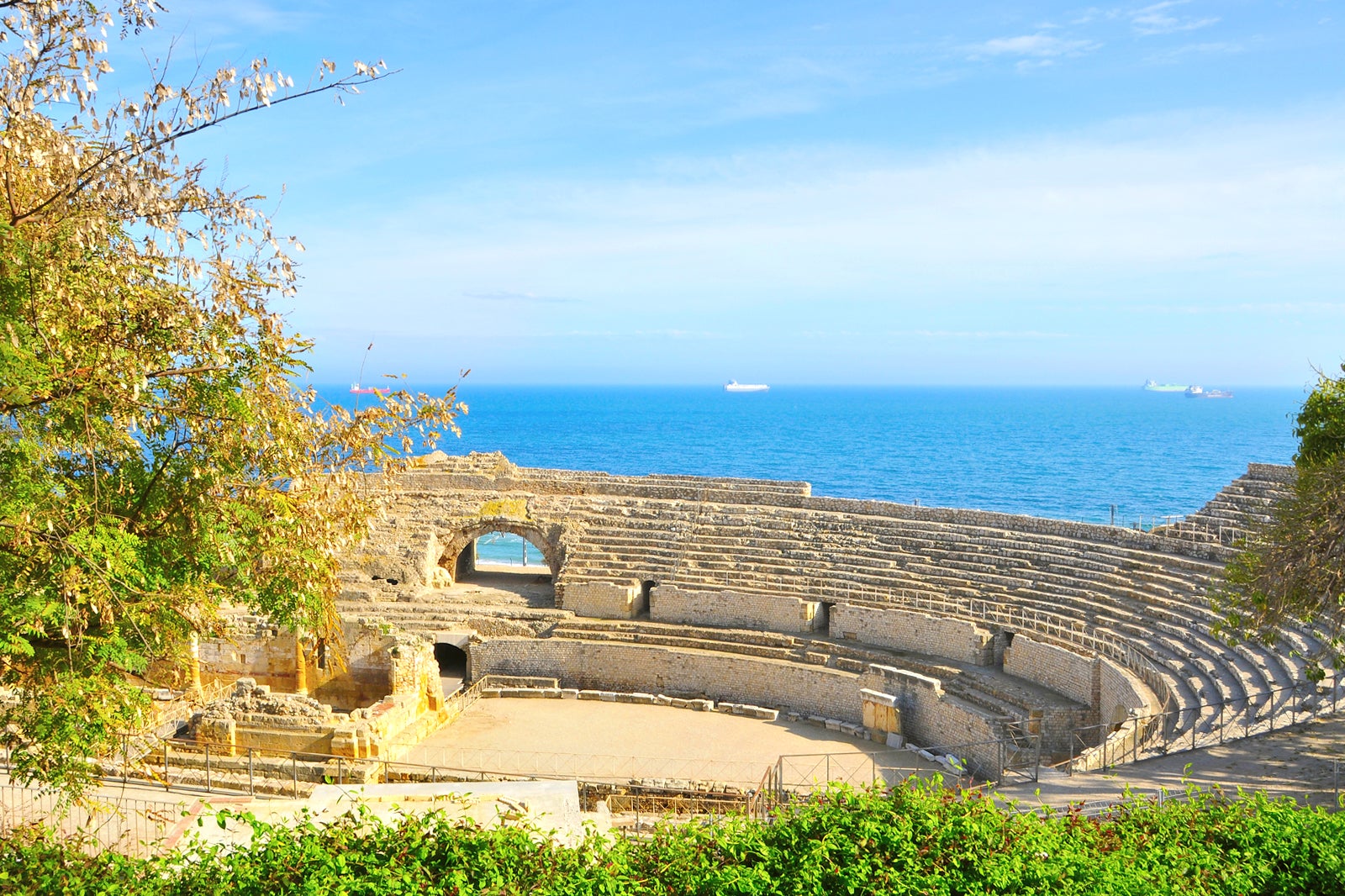 Enjoy the sea views from Tarragona's Roman amphitheater
Immerse yourself in the world of the gladiators
Tarragona's amphitheater was built in the 2nd century AD by the Romans in the place which they referred to as Tarraco. This oval structure overlooking the sea would once have played host to public executions and thrilling gladiatorial spectacles. Up to 14,000 spectators at a time paid to watch gladiators fight to the death against wild beasts.
These days, this UNESCO World Heritage Site is one of Tarragona's most visited attractions. On summer evenings, you can often enjoy the gladiator story being retold for a modern audience through dramatizations and elaborate stage performances. On any day, the ocean-backed amphitheater is a picturesque sight to behold from above.
Location: Parc de l'Amfiteatre Roma, 43003 Tarragona, Spain
Open: Hours vary by season
Phone: +34 977 242 579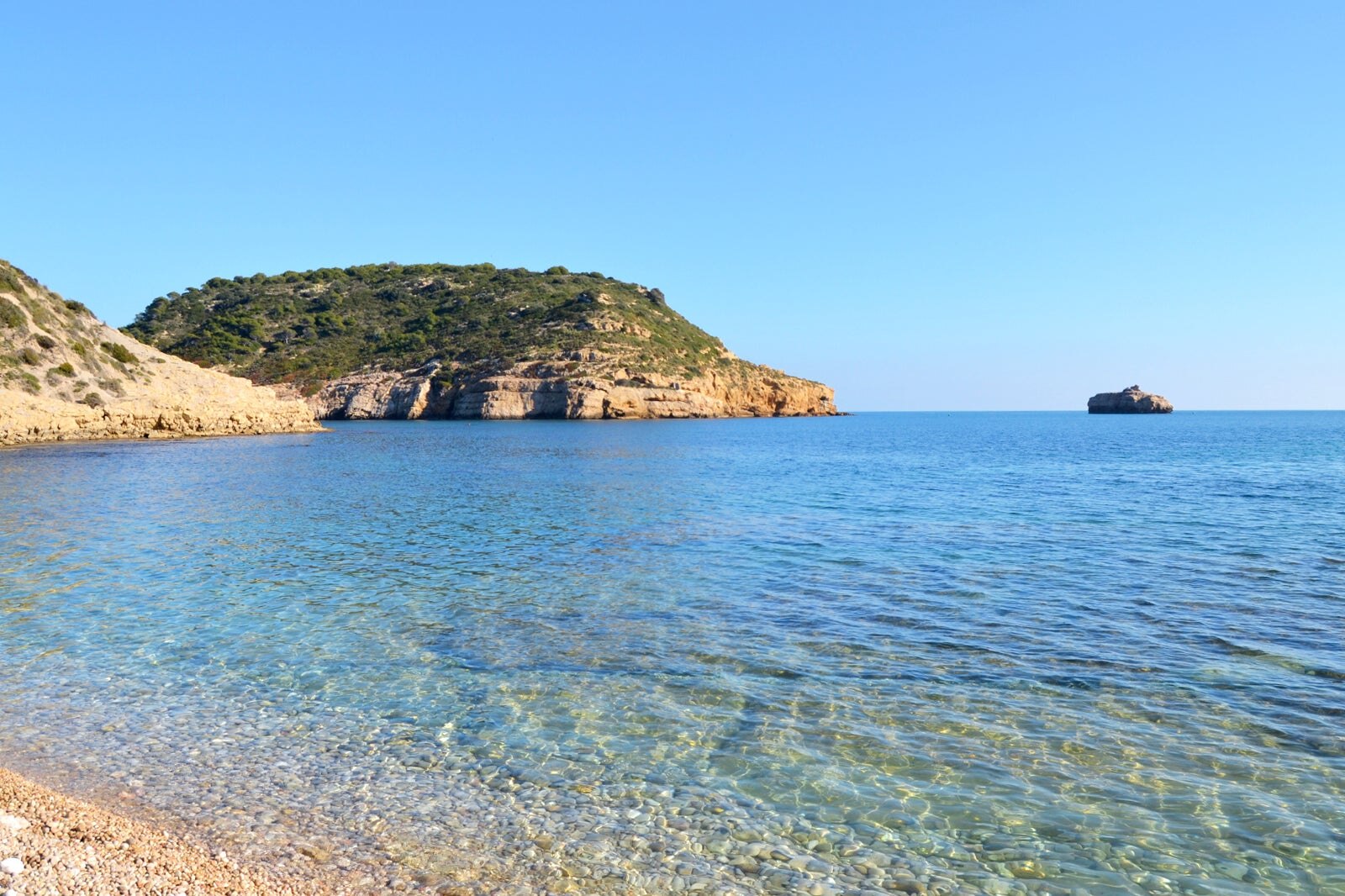 Swim off Platja del Portitxol
Take a dip and explore its famous arch from beneath
In the Catalonian region that's blessed with countless beautiful beaches, the Platja del Portitxol is a standout. Pine forests line the shore, while a wave-cut arch and other rock formations complete the picture-postcard scene. In summer, it's a popular spot for swimming, the perfect place to cool off in the heat of the Catalan sun.
Climb a few wooden steps to the right of the beach and enjoy the view from the lookout over the Bay of Roses and the resort of l'Escala. The beach is within walking distance of the promenade of nearby Empúries, which is home to a fascinating museum boasting archeological treasures.
Location: Passeig Dr. Pi i Llussà 2, 17130 L'Escala, Girona, Spain
photo by Joanbanjo (CC BY-SA 3.0) modified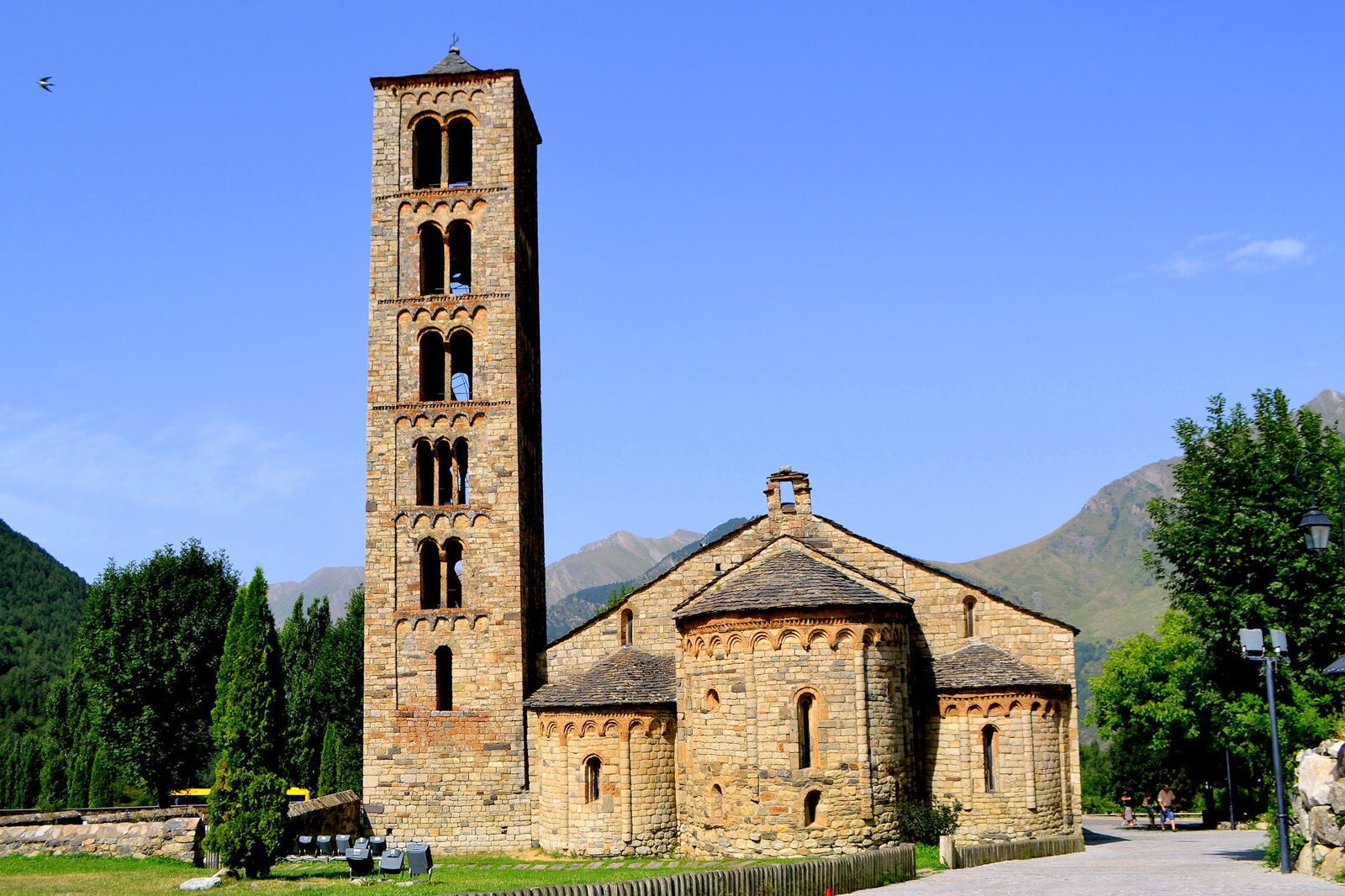 Visit the UNESCO-listed churches of the Vall de Boí
Explore the treasures of a narrow valley surrounded by mountains
The villages of the Vall de Boí each have a Romanesque church that is interesting to visit, and together they're worthy of a UNESCO site listing. The 8 11th- and 12th-century churches and the sole hermitage are the results of turf wars between bishops and feudal lords.
Walkers will delight in their distinctive architectural style, skinny bell towers silhouetted against the landscape and untouched over the years because of their isolated location. But it's what was once inside that is exceptional. The frescoes taken from Sant Climent in Taüll include the Pantocrator, thought to be one of the best examples of Romanesque art in Catalonia. It is featured among the collections at the National Museum of Catalan Art in Barcelona.
Location: Vall de Boí, Alta Ribagorça, Spain
photo by Angela Llop (CC BY-SA 2.0) modified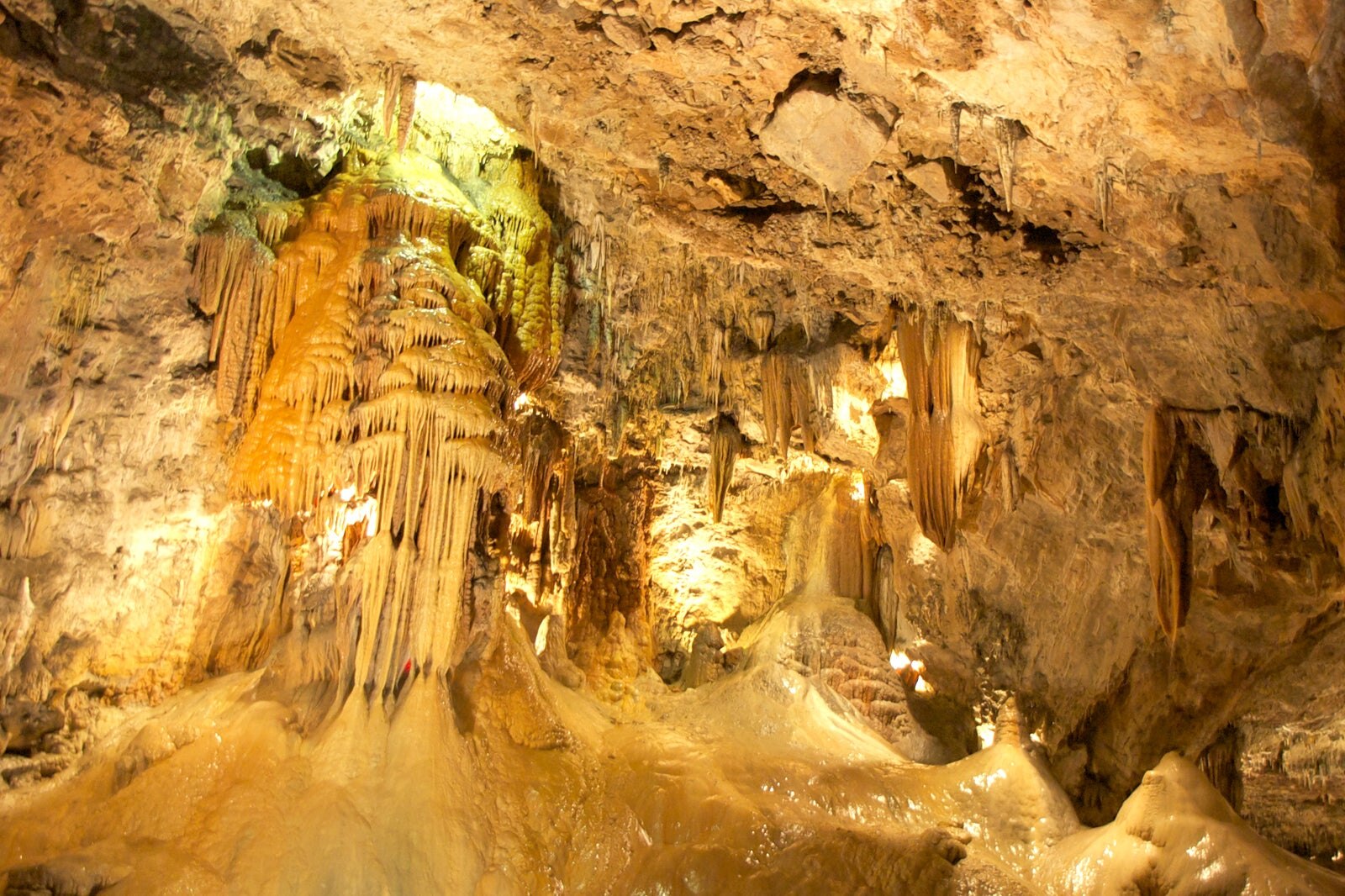 Discover the subterranean wonders of the Cueva de Maravillas
Descend into an underground world of stalactites and stalagmites
The Cueva de Maravillas (Cova Meravelles in Catalan) easily lives up to its name as the Cave of Marvels. Located near Benifallet, this impressive complex has 6 caves that form the Aumidiella cave system. Only 2 caves (the other being the Cova del Dos) are open to the public.
About 200 meters of paths inside the Cueva de Maravillas lead you through 3 underground rooms. The 'Hall of the Pencils' contains a cylindrical and candle-like stalagmite surrounded by a curtain of smaller stalagmites. The 'Amphitheater Room' is home to subterranean lakes with the appearance of a theatre – petrified 'flags' hang from the roof. The 3rd room, nicknamed the 'Music Room', has stalactites that look like organ pipes.
Location: Barranc de Sant Jordi, 43512 Benifallet, Tarragona, Spain
Open: Easter to October: daily from 10am to 2pm and from 4pm to 8pm. Winter: Saturday–Sunday from 10am to 2pm and from 4pm to 8pm.
Phone: +34 977 267 800
photo by Emilio del Prado (CC BY 2.0) modified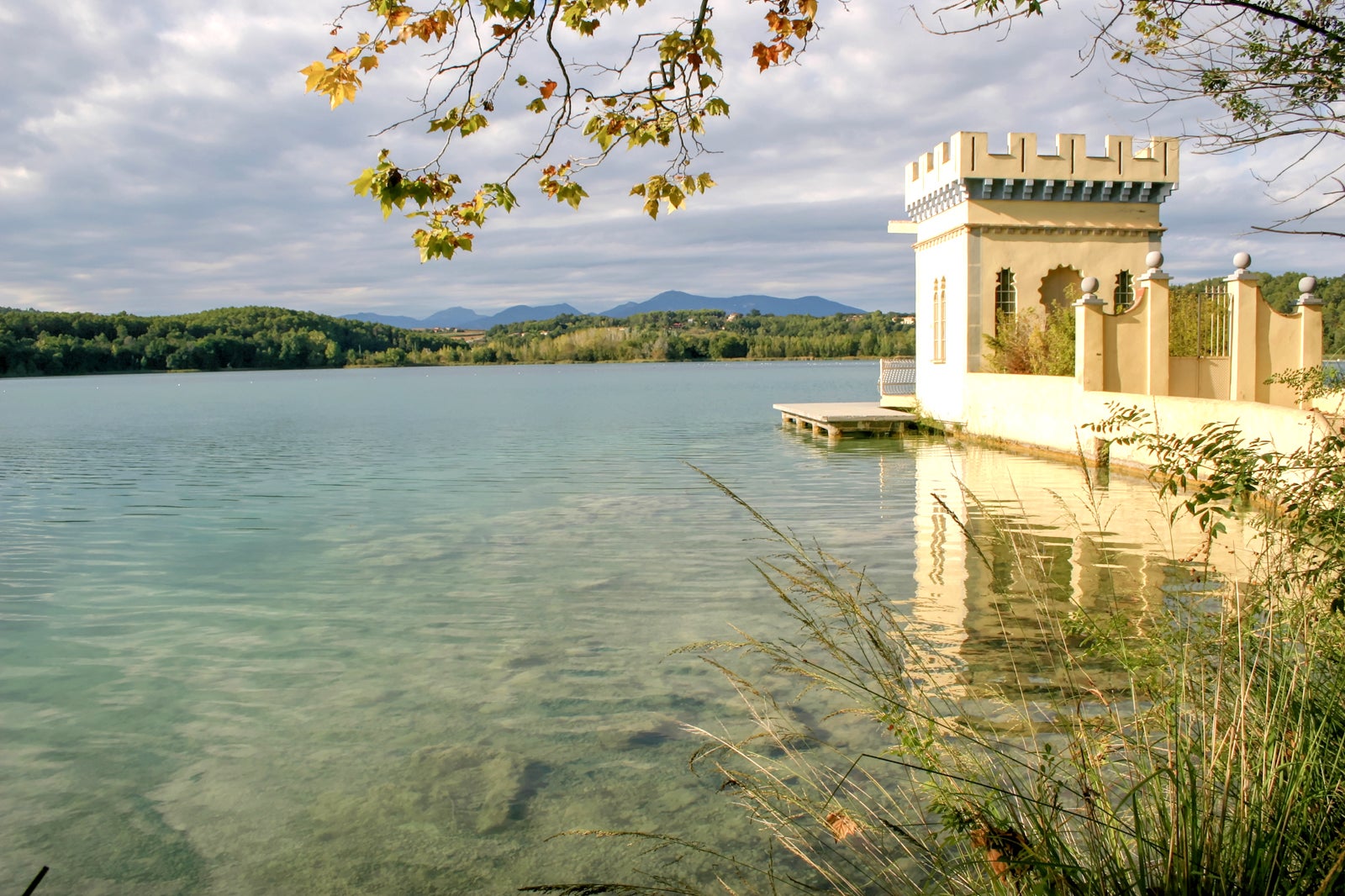 Brave the dragon that resides in Banyoles Lake
Learn about Catalonia's answer to the Loch Ness monster
Legend has it that the dragon of Banyoles Lake once terrorised the local population. It was said to poison water with its foul breath and would steal children from their beds to sate its hunger. Indeed, it was so frightening that even the great Charlemagne's soldiers fled in terror. Yet, so the tale goes, a French monk came to pray and to meet the dragon, which turned out to be vegetarian.
Today, you can swim in the lake, safe in the knowledge that though the dragon still lives below the surface, it won't harm you. Still afraid? Rent rowing boats and put a little wood between you and the water or buy a ticket for the La Tirona pleasure cruiser.
Location: 17820 Banyoles, Girona, Spain
photo by PIPISTRELLUS Educació Ambiental (CC BY-SA 3.0) modified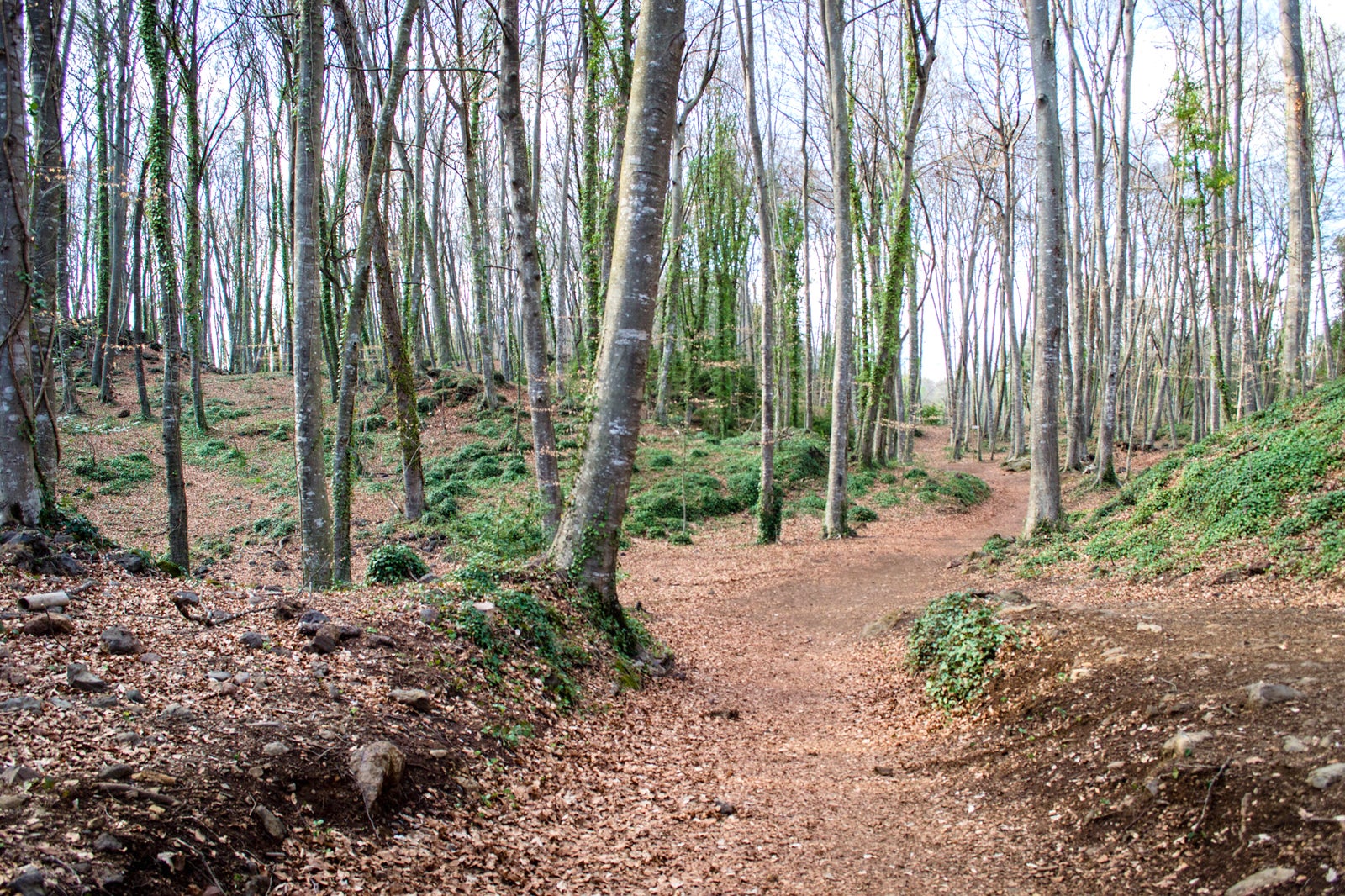 Ride on horseback through La Fageda d'en Jordà
This beech forest flourishes in rich volcanic soil
La Fageda d'en Jordà is a beech forest that thrives on the fertile soils of the Garrotxa Volcanic Zone Natural Park in Girona, Spain. Well-marked trails crisscross the woodland, which is especially photogenic in autumn when the leaves turn a shade of burnt orange.
Over the years the trees have inspired many creative artists. One of them is the poet Joan Maragall – you'll see a monolith commemorating his work at one of the trailheads. Hike deep into the woods or book a ride with one of the nearby stables and see things from the back of a horse. When you've worked up an appetite, visit a nearby dairy farm and taste their delicious ice cream.
Location: Carrer Fageda, 17810 Can Blanc, Girona, Spain
Phone: +34 972 268 112
Couples
Families
Photo
Food
Adventure
photo by Munea Viajes (CC BY-SA 2.0) modified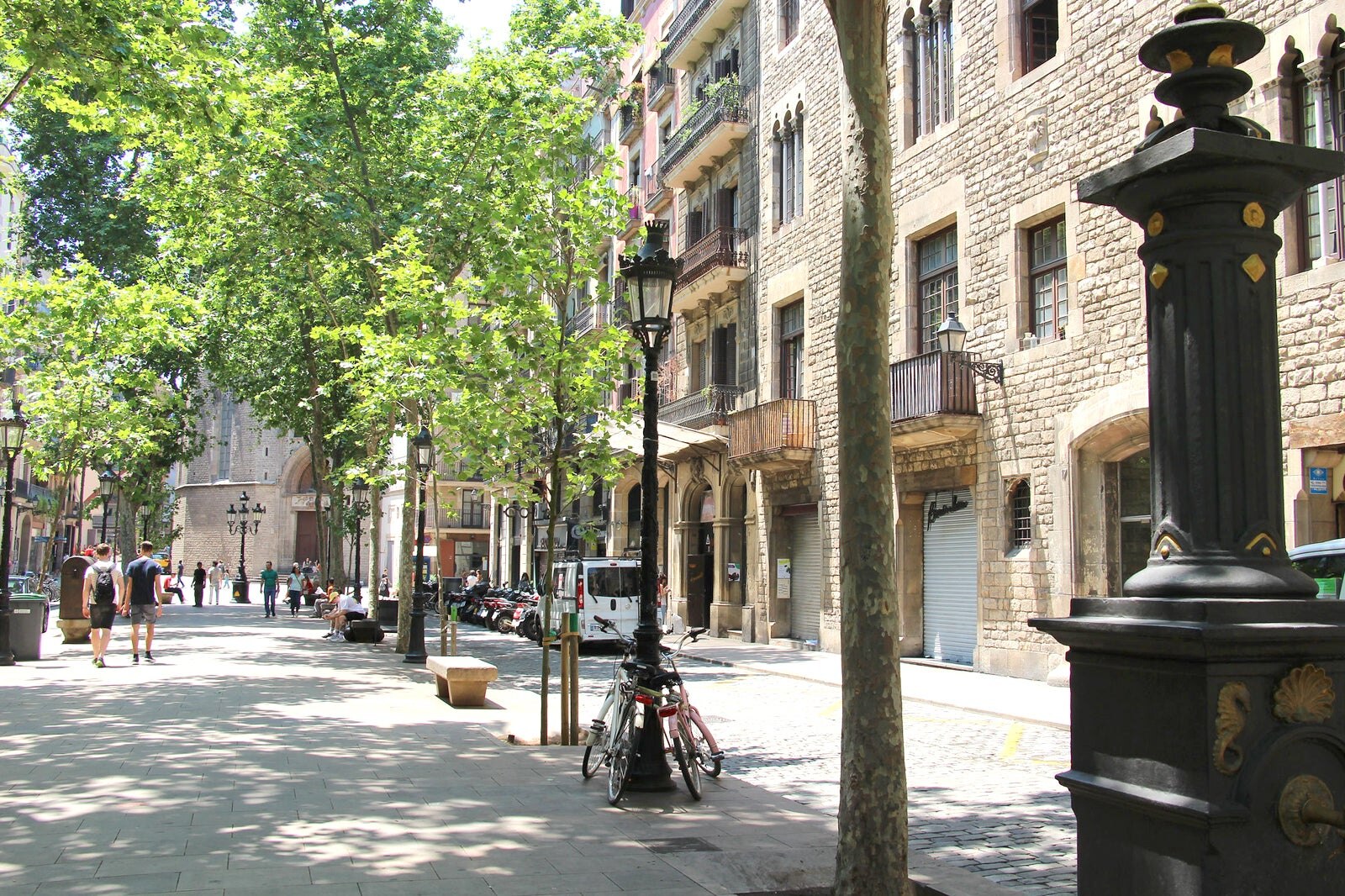 Explore Barcelona's El Born district by day and night
Trendy El Born is buzzing whatever time you rock up
The narrow medieval streets of Barcelona's El Born district make it one of the city's most atmospheric neighborhoods, crammed with churches, museums, restaurants and bars. While the sun's up, visit the Pablo Picasso Museum – the great artist first came to El Born aged 15 and the area greatly influenced his work and outlook on life.
After dark, drink cava in one of the many neighborhood bars. El Xampanyet has been doing the business for almost a century and boasts blue-tiled walls, shelves full of antiques and a zinc bar. Somehow this place manages to please its loyal regulars while creating a cool enough vibe for hip visitors. Get there early – this place knows how to pack in a crowd.
Location: El Born, Barcelona, Spain
Couples
Shoppers
History
Photo
Nightlife
photo by Fred Romero (CC BY 2.0) modified