10 Best Things to Do in Valencia on a Small Budget
Valencia for Budget Travelers
The best things to do in Valencia include spending your days walking along cobbled plazas and gazing at gargoyle-rimmed churches. You can get a tan on the nearby Mediterranean beaches or experience the buzz of Art Nouveau bazaars. Spain's third-largest city, Valencia comes steeped in history and culture. It has its back to the sea and its face to the sierras, but with a gorgeous Old Town in its center. Don't miss out on those long, paella-fueled lunches – this is the birthplace of Spain's famous rice dish, after all.
While Valencia boasts cutting-edge science museums and grand Spanish palaces, it's still a place where you can stretch your travel budget. That's where our list of low-cost suggestions below come in – we've included art-filled museums, historic walking tours, and nature escapes as some of the best things to do in Valencia on a small budget. These all come with price tags that shouldn't break the bank.
1
El Miguelete
Take in panoramas from the top of Valencia Cathedral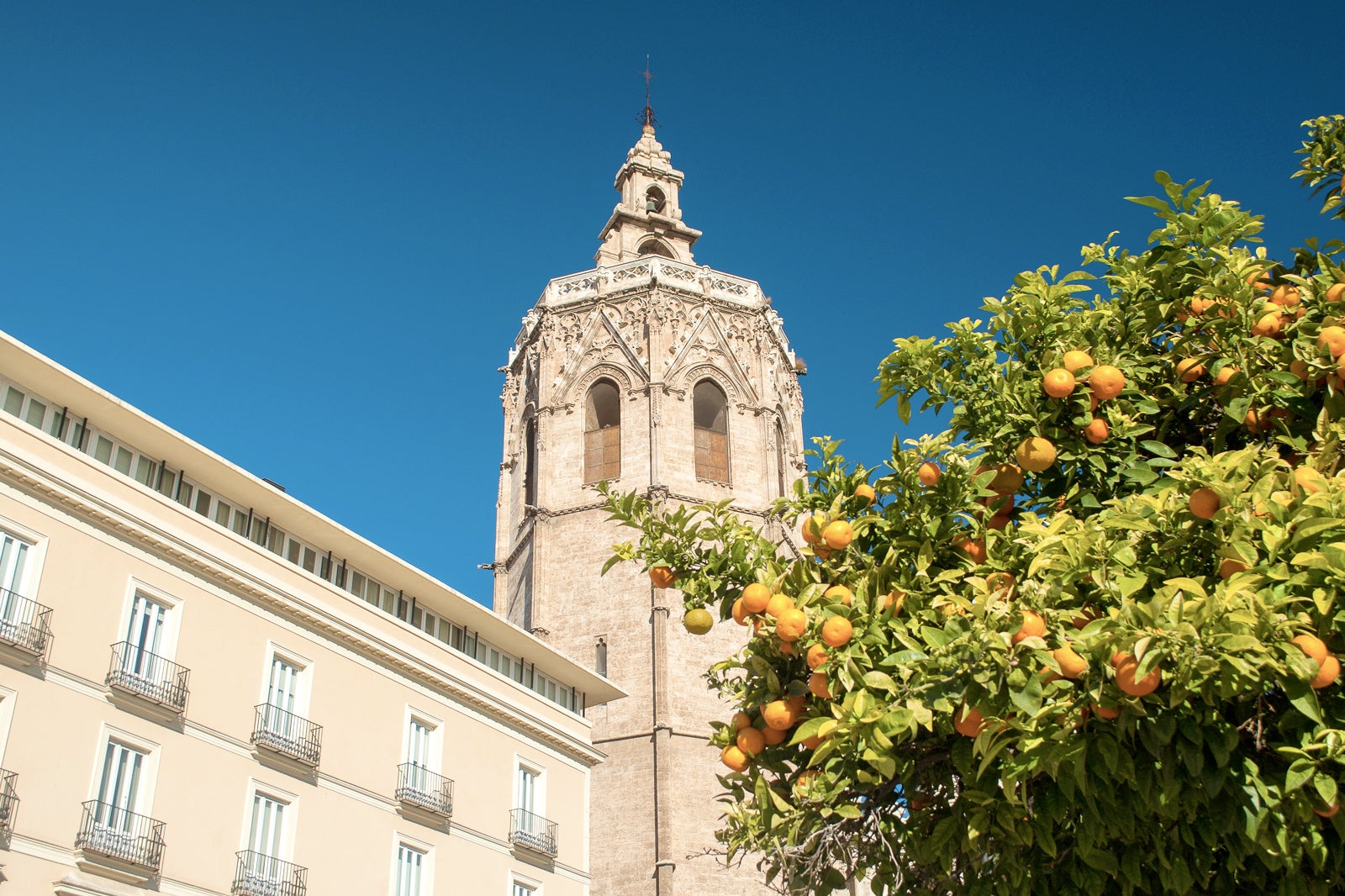 El Miguelete is a bell tower of the famous Valencia Cathedral. It's easy to find because it pokes high above the Old Town of Valencia. It overlooks the buzzing streets of the Plaza de la Reina, one of the liveliest hubs of the city. The Gothic architecture was built between 1380 and 1420, when the great belfry was constructed.
But there's really no substitute for going inside El Miguelete. It costs around €2 per person, but the real fee is the 207 steps that you'll need to climb to the lookout area, which spans more than 50 meters. The views are spectacular, with a sea of buildings, castles and roof gardens right before you. You might even be able to see the actual sea on clear days, along with the rugged Spanish sierras to the north.
Location: Placa de la Reina, 46001 Valencia, Spain
Open: Monday–Friday from 10 am to 6.30 pm, Saturdays from 10 am to 7 pm, Sundays 10 am to 1 pm and from 5.30 pm to 7 pm
photo by Mihael Grmek (CC BY-SA 3.0) modified
2
Hit the Spanish coast
Soak up the sun on several award-winning beaches near Valencia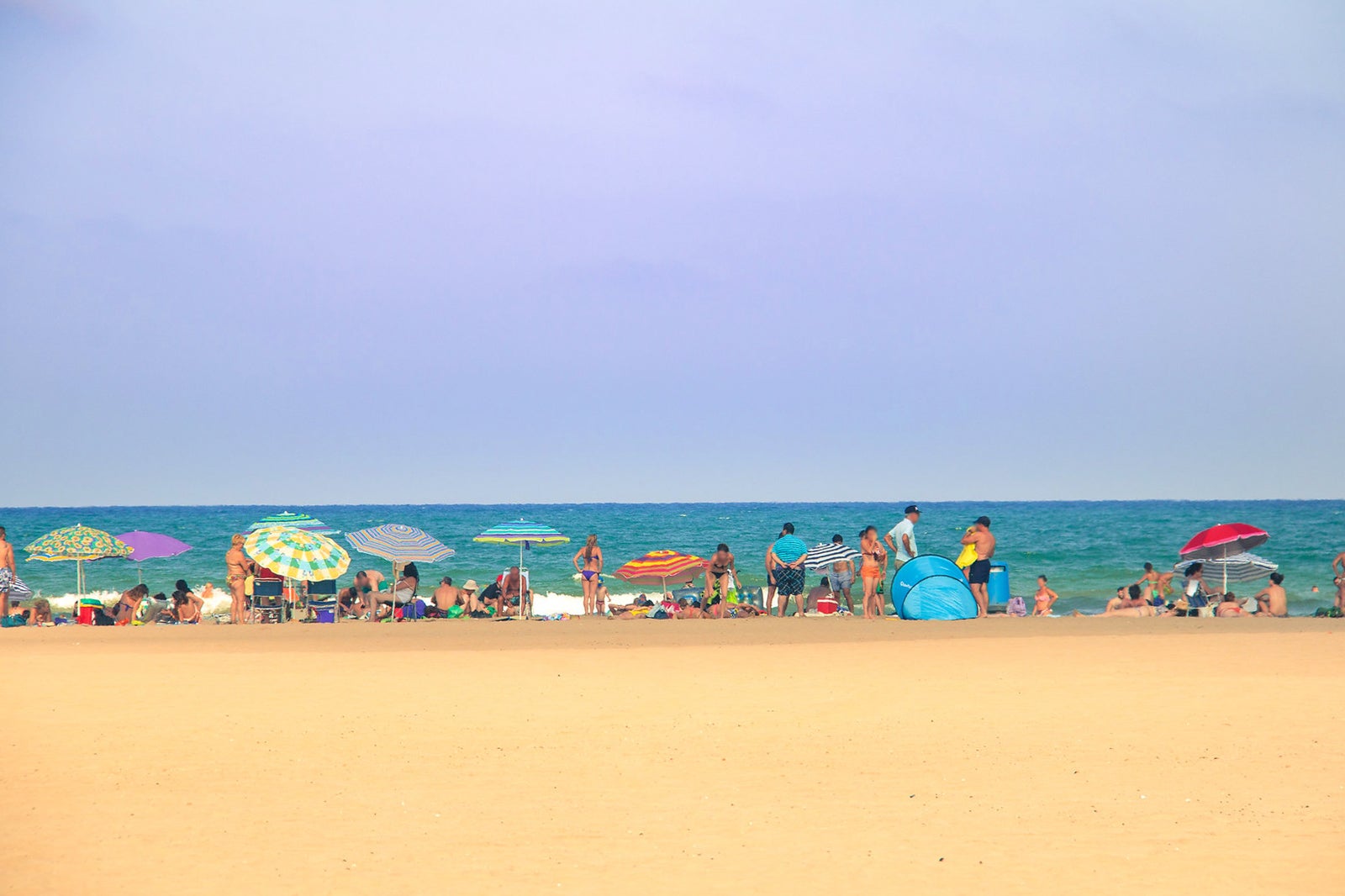 Valencia fronts the Mediterranean Sea with its bustling port and long lengths of classic Spanish sand. The closest beach to the city center is La Malvarrosa, a hubbub of life from May to September, with rows of sunbeds and breezy cafés along its promenade. It's also super-easy to get to thanks to the urban metro. There are plenty of connections that can take you to the waves in under 1 hour.
It shouldn't lighten the wallet to venture a little further afield, either. The beautiful El Saler Beach is served by buses on Valencia's EMT network. A couple of euros and around an hour are all it takes to be out with rolling dunes and quiet, yellow-tinted shoreline.
3
Museum of Fine Arts of Valencia
A museum packed with Spanish masterpieces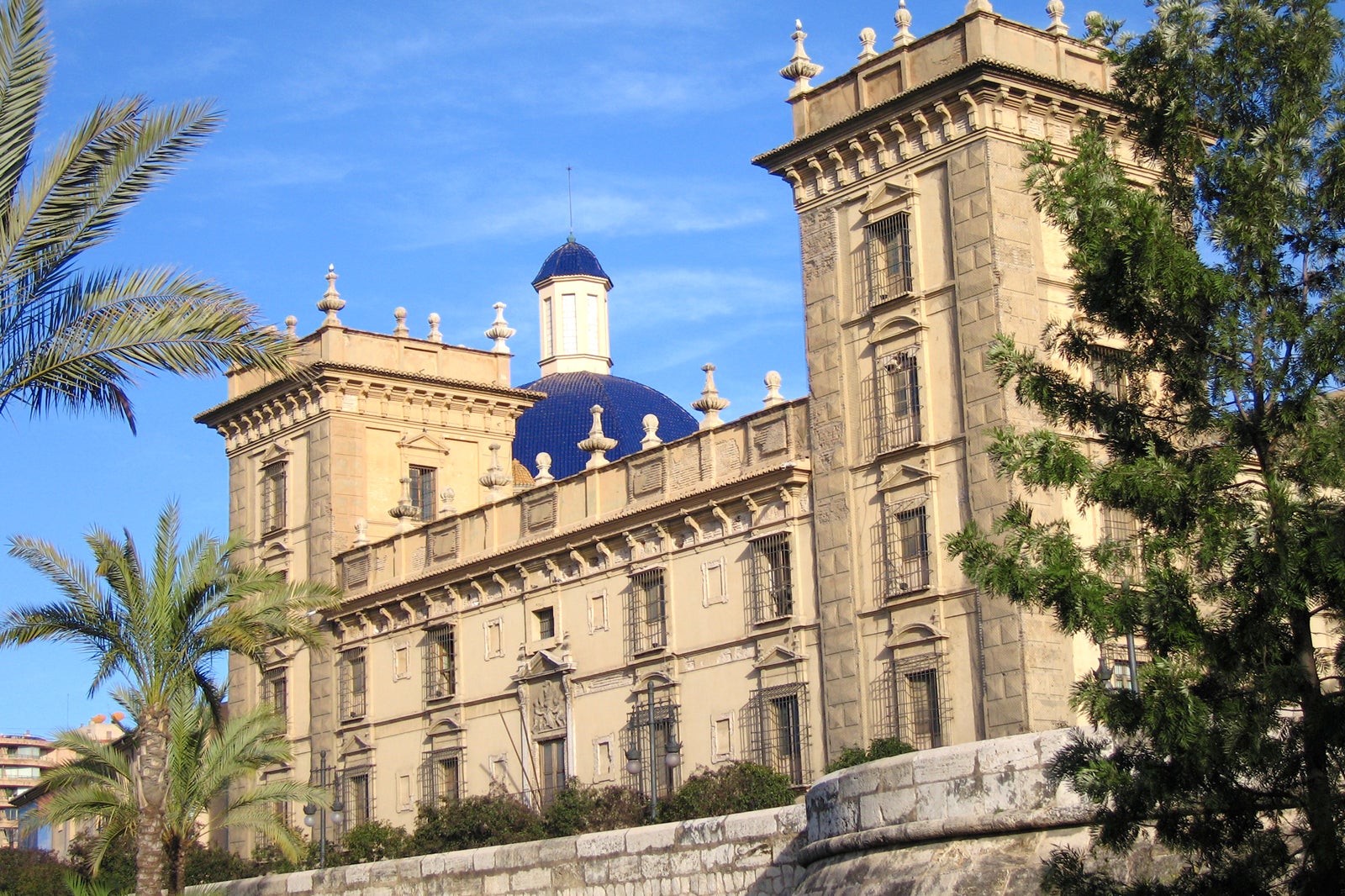 Up there with the largest art galleries in Spain, the Museum of Fine Arts of Valencia displays masterpieces by some of the most iconic Spanish painters of all time. The art museum is in the sprawling St. Pius V Palace, right on the edge of the Turia Gardens. Take some time to gaze at the Baroque carvings outside before delving into the exhibits inside.
Entry is free, so not a euro needs to be spent between leaving the green parklands and exploring the vast rooms of paintings. Highlights include the collections of Gothic canvasses from the medieval period, the haunting self-portrait of Diego Velazquez, and the romantic works of Goya.
Location: Carrer de Sant Pius V, 9, 46010 Valencia, Spain
Open: Tuesday–Sunday from 10 am to 8 pm (closed on Mondays)
Phone: +34 963 87 03 00
4
Go on a free walking tour
Delve into 2,000 years of Valencian history – without spending a cent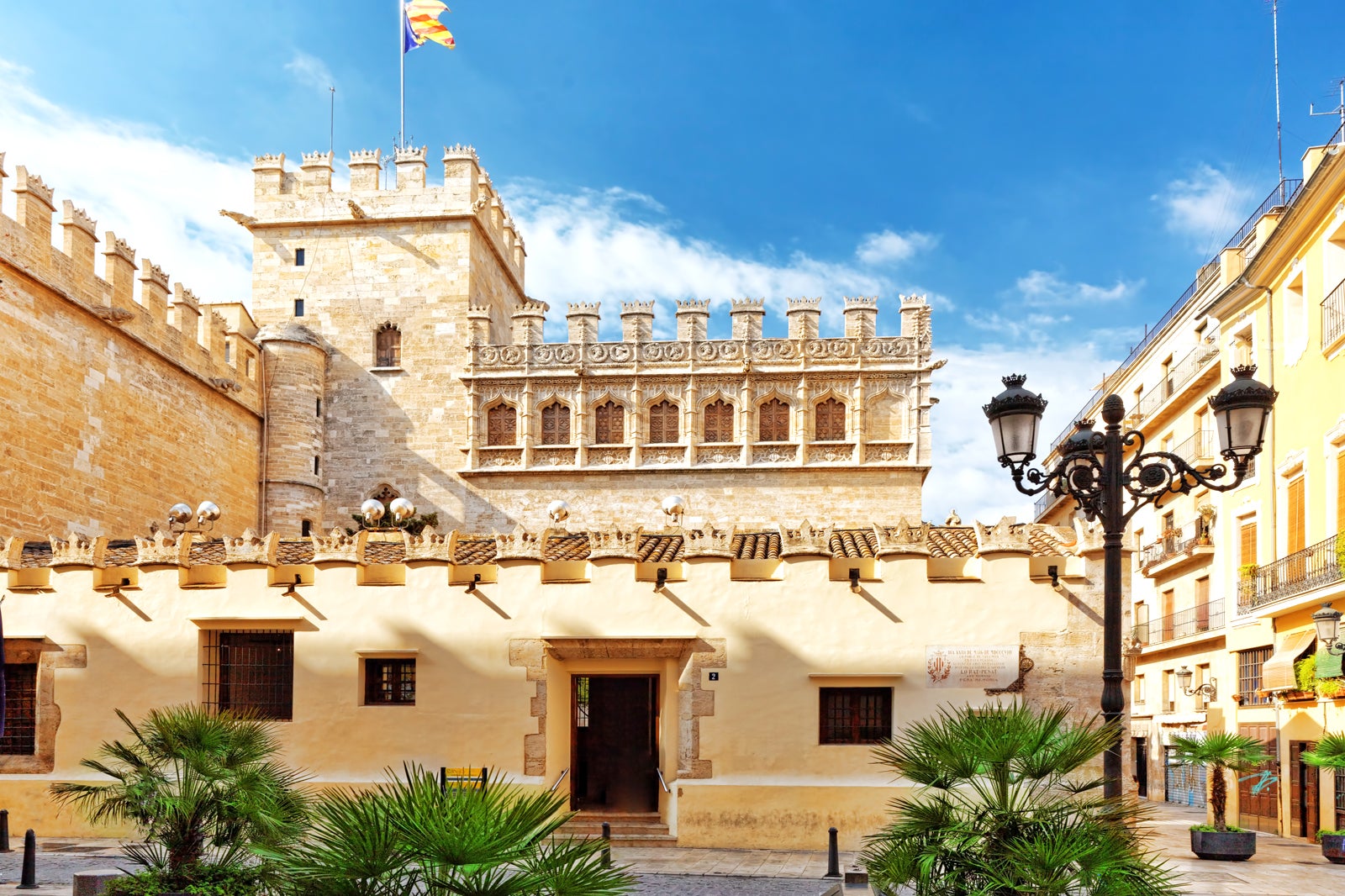 Free walking tours might not be totally free as a tip is often expected at the end, but Valencia's guided route around the city is highly rated and it's not likely to break the travel budget. What's more, there are lots of different types to think about. Perhaps you're a history buff who wants to learn the tale behind the iconic Valencia Silk Exchange? Maybe you're a keen art fan with an eye for the city's Modernist sculptures and fountains? And then come the street-art tours that reveal the hidden graffiti murals in the immersive area of El Carmen. There's a free walking route to cover all of the above. Bookings are required.
5
Dine on horchata and fartons
A classic Valencian combo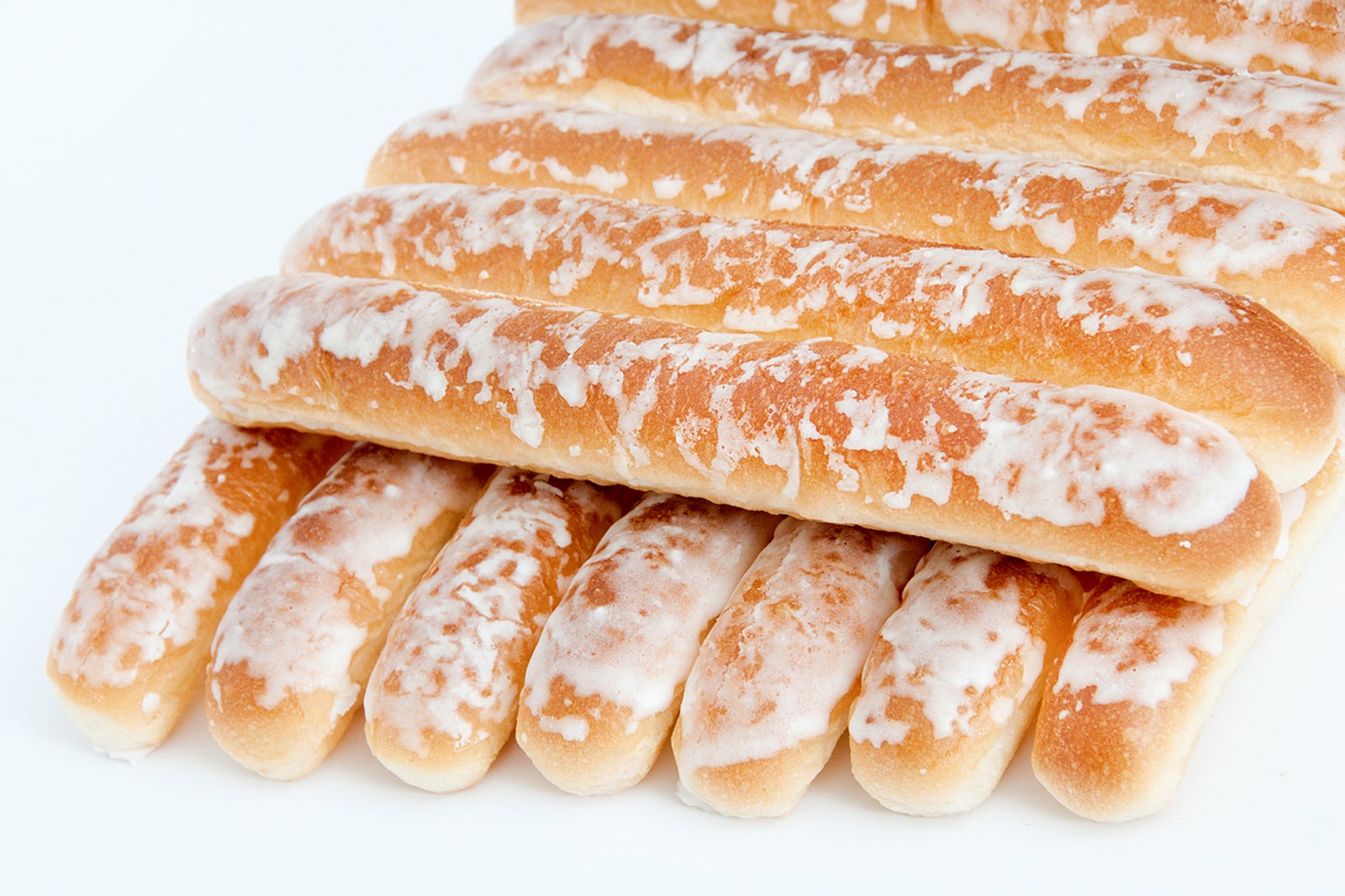 Horchata and farton are favorite treats for local Valencians. The first part is a milky-looking concoction that's made from ground tiger nuts, or chufa in the regional lingo. It's thought to have its roots in the culture of the Arabs, who ruled the city from AD 714. The second is a cushiony cake glazed with sugar or syrup. Eat like a local by dipping your farton in the beverage. You can find many traditional horchaterias in the Old Town, where you can enjoy this classic Valencian combo for just a handful of euros.
6
Valencia Tourist Card
Score great discounts all around Valencia
The Valencia Tourist Card is a handy all-in-one pass to Valencia's public transportation and discounts in the city's top-rated attractions. It comes in 24-, 48- and 72-hour packages, but can also be bought for a whole week. Those hitting the town for a 2-day city break will need to fork out around €25 to get theirs.
But that price comes with a whole load of perks in the city, which can save you some euros in the long run. Free transportation on all metros and buses within the central zones, and on lines going to the lovely sandy beach of El Saler are part of the package. There's free access to the iconic Silk Exchange and the 15th-century Quart Towers. You'll also bag a map of Valencia, along with hefty discounts of up to 50% on admission to several landmarks.
photo by Juan Enrique Gilardi (CC BY-SA 2.0) modified
7
Cat House
A miniature feline residence on Carrer del Museu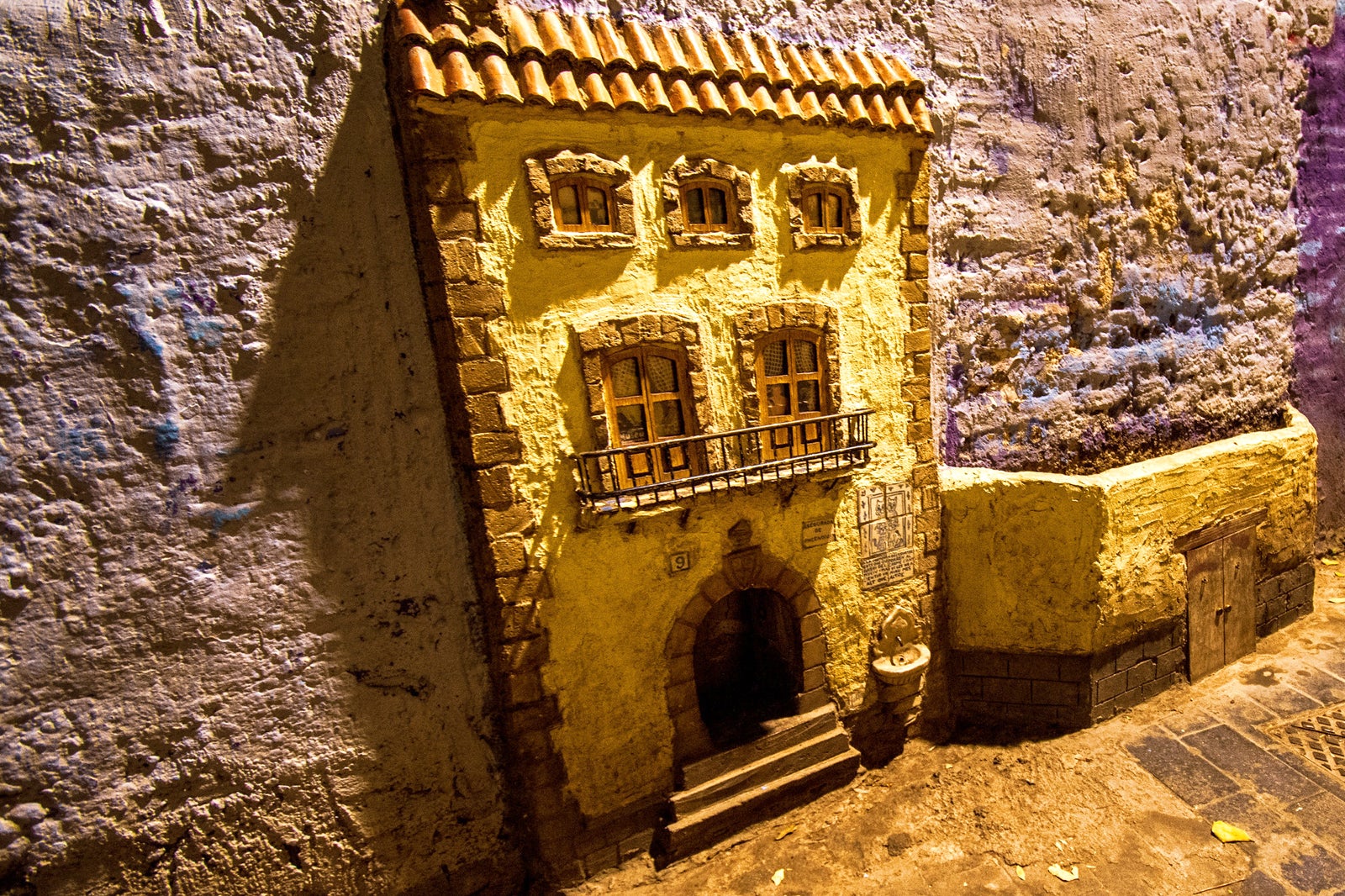 Measuring just a school ruler in height and even less across, the Cat House is exactly what it says on the tin: a house for cats. It's a curiosity that can be found on the cobbled alley of Carrer del Museu, on the northern fringes of the Valencia Old Town.
Of course, being Valencian, the feline abode has all the hallmarks of its human-sized compadres. There's a miniature terracotta tile roof, a garden with a sculpted fountain, and a wrought-iron balcony. This strange sight is free to see. You might want to make it quick though, just so you don't disturb the kitties.
Location: Carrer del Museu, 11, 46003 Valencia, Spain
photo by goatsgreetings (CC BY 2.0) modified
8
La Albufera
Escape to this shimmering lagoon and its rice fields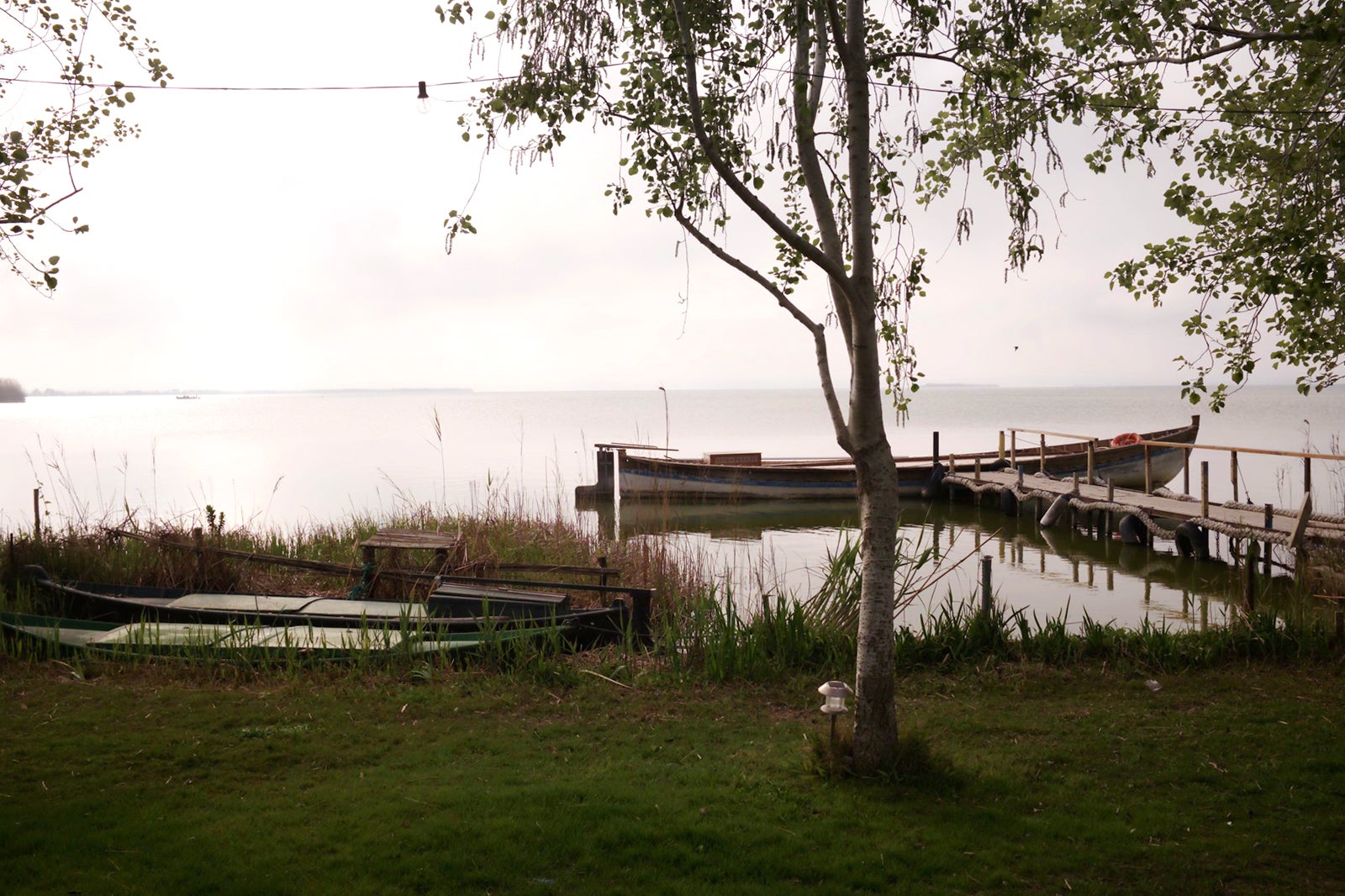 La Albufera is a freshwater lagoon fringed by charming farms and reed beds. It spreads over 21,000 hectares just south of downtown Valencia. If you're looking for somewhere to slow down the pace of your vacation, this will almost certainly do the trick. You'll find walking paths, cycling days and boat trips available on or around the water.
For foodies, La Albufera is where most of the rice crops of the Valencia region are grown. That means one thing: paella. There are Spanish cantinas all around the banks that serve this spiced dish, so have your fill before returning to the city.
photo by Nicolas Vigier (CC0 1.0) modified
9
Fuente de Los Baños
Bathe in the hot springs of the Mijares River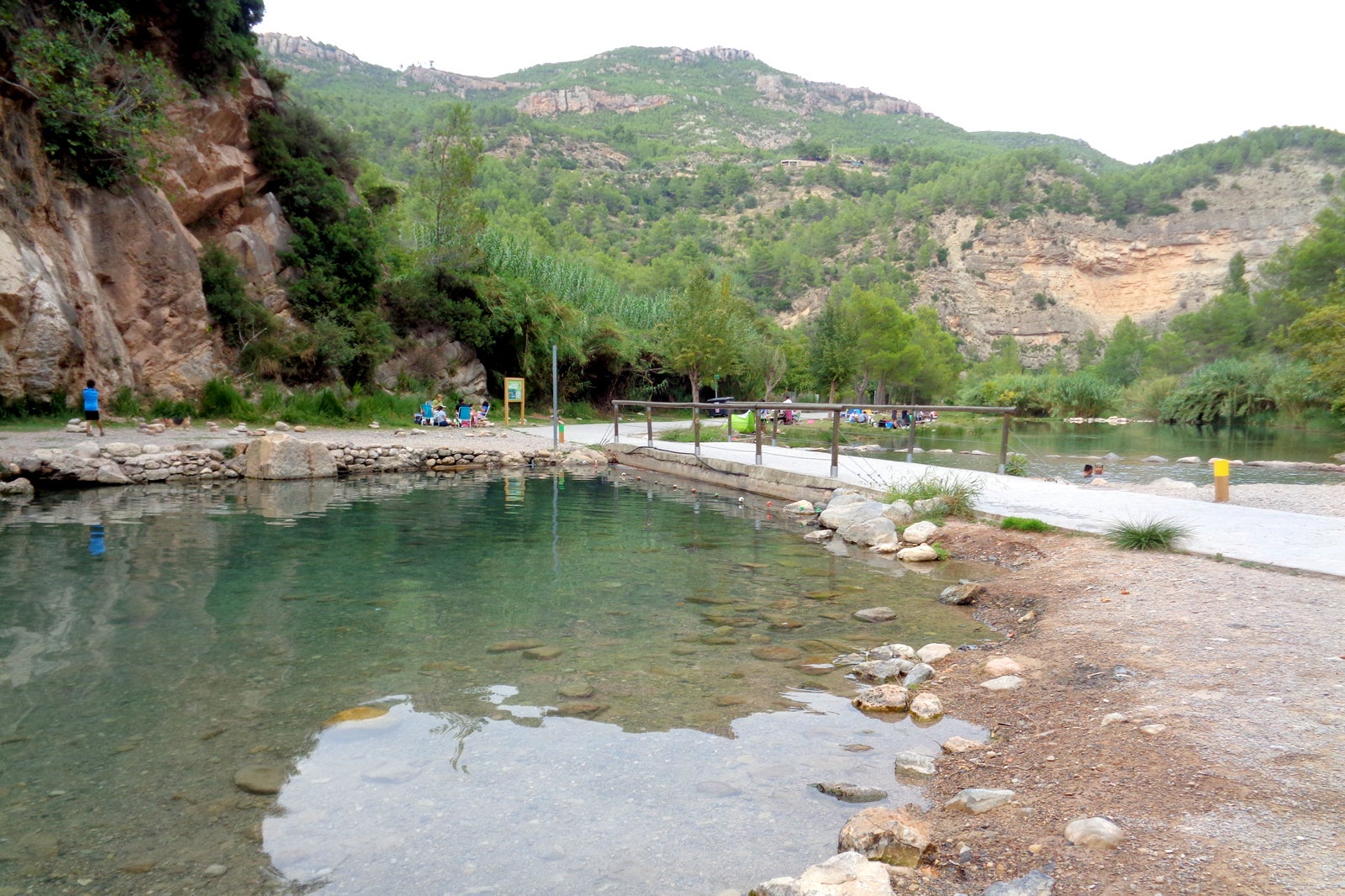 The Fuente de Los Baños are famous hot springs that hide in the rugged hills over the Serra Calderona. Located north of Valencia, these springs are a great escape from the city as it takes just over an hour to get to by car. Along the way, you'll pass through gorgeous valleys dressed in pines and olive groves and rustic Spanish farms.
The springs themselves are hemmed in by high walls of rock. They form a natural pool with a constant temperature of around 25°C. It's enough to feel comfortable no matter the time of the year. To get to this swimming spot, there's a pretty walk along 800 meters of the Mijares River. Parking costs around €5 but access to the springs is free.
Location: Río Mijares, 12110, Castellon, Spain
photo by Enrique Íñiguez Rodríguez (CC BY-SA 3.0) modified
10
Mercado de Colón
Taste and shop your way through an Art Nouveau marketplace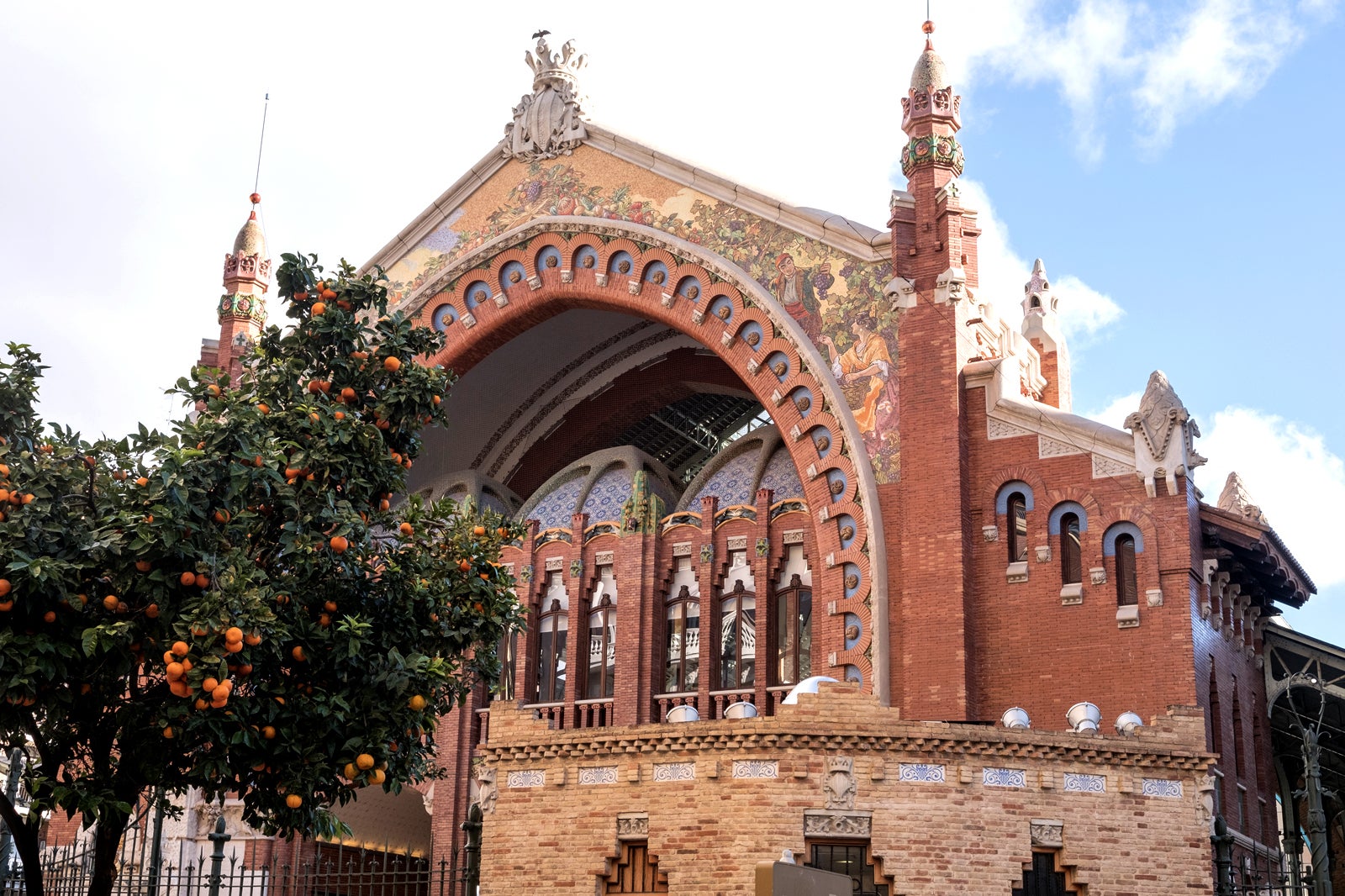 Mercado de Colón is one of the most quintessential food bazaars in Valencia. It pokes up with its elegant Art Nouveau façade on Carrer de Jorge Juan, a pleasant 20-minute walk from the rises of Valencia Cathedral. The exterior is wonderful, offering a glimpse of the Modernist pizzazz of the city, complete with painted tiles and mosaics.
Inside, there are all sorts of local specialties to sample, from stalls selling salty Iberian hams and horchata to artisan bakeries and espresso-clinking cafés. They all sit underneath gorgeous vaulted ceilings decorated with metal filigrees dating back to 1916.
Location: Calle Jorge Juan, 19, 46004 Valencia, Spain
Open: Daily from 7.30 am to 2 am (closes at 3 am on Saturdays and Sundays)
Phone: +34 963 37 11 01
photo by Florencecassisi (CC BY-SA 4.0) modified
Why book with Hotels.com?