The War Memorial of Korea commemorates the Korean War (1950 - 1953) via extensive exhibits, film screenings, educational programs, and cultural events. Located in Itaewon, the museum has thousands of war memorabilia, maps, paintings, military equipment, battle records, and memorial statues.
You can visit a virtual combat experience room and 6 indoor exhibition halls displaying historical relics and battle records. The Korean War Exhibition has 3 halls with exhibits detailing the history of the Korean War, the progression of the war and how a truce was eventually established. You can view black-and-white documentary footage (with English commentary) of the main battles and events of the Korean War as well as displays of over 20,000 artifacts and military equipment.
War Memorial of Korea - one of the highlights of 18 Best Things to Do in Seoul (Read all about Seoul here)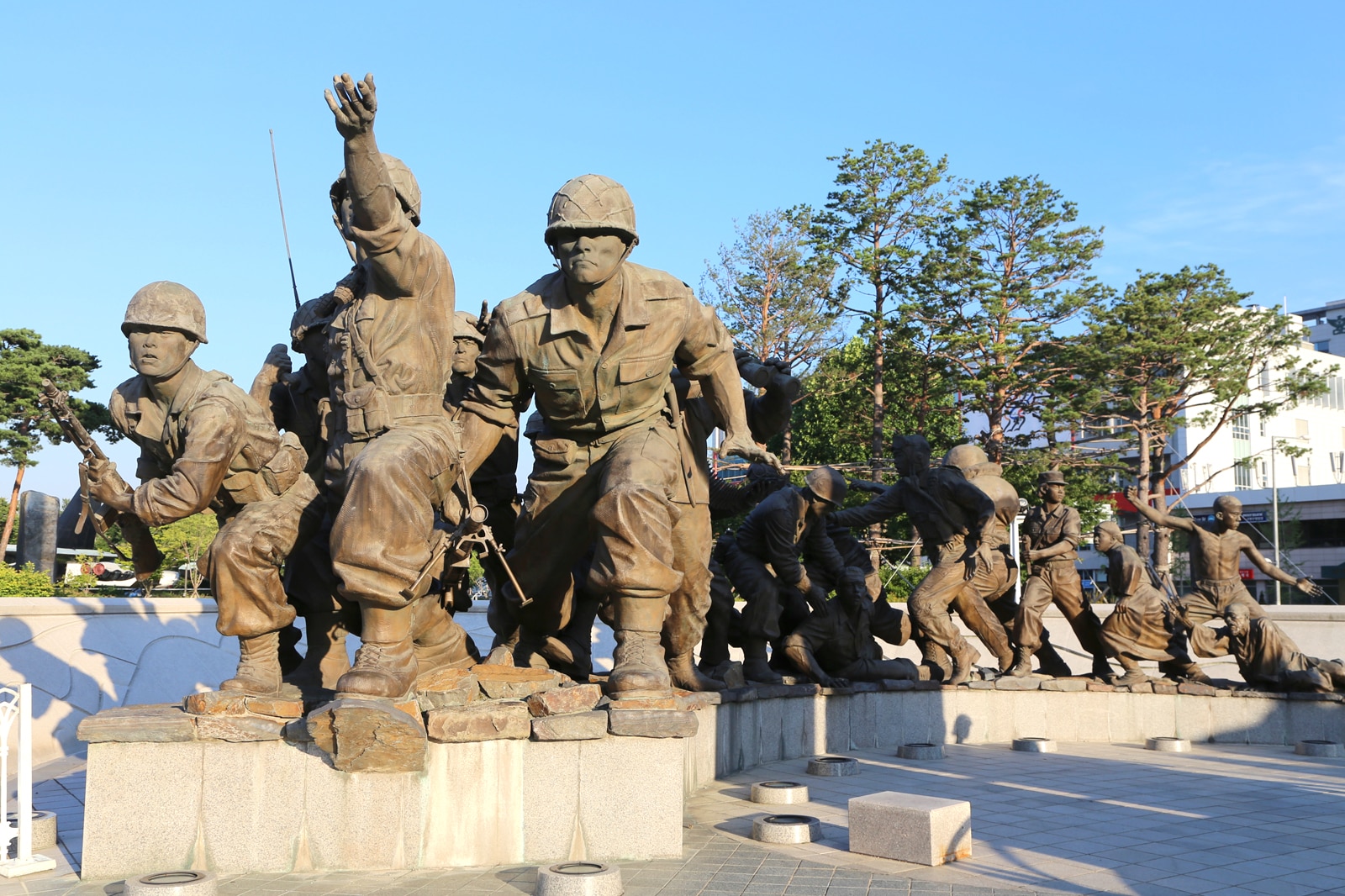 nother must-visit at The War Memorial of Korea is The Memorial Hall, which honors the memory of fallen patriots with sculptures, reliefs, and wall paintings. There's also an outdoor exhibition gallery where full-scale models of armoured vehicles, tanks, field artillery, aircraft, warships, and submarines that were used in World War II, Korean War, and Vietnam War, are displayed.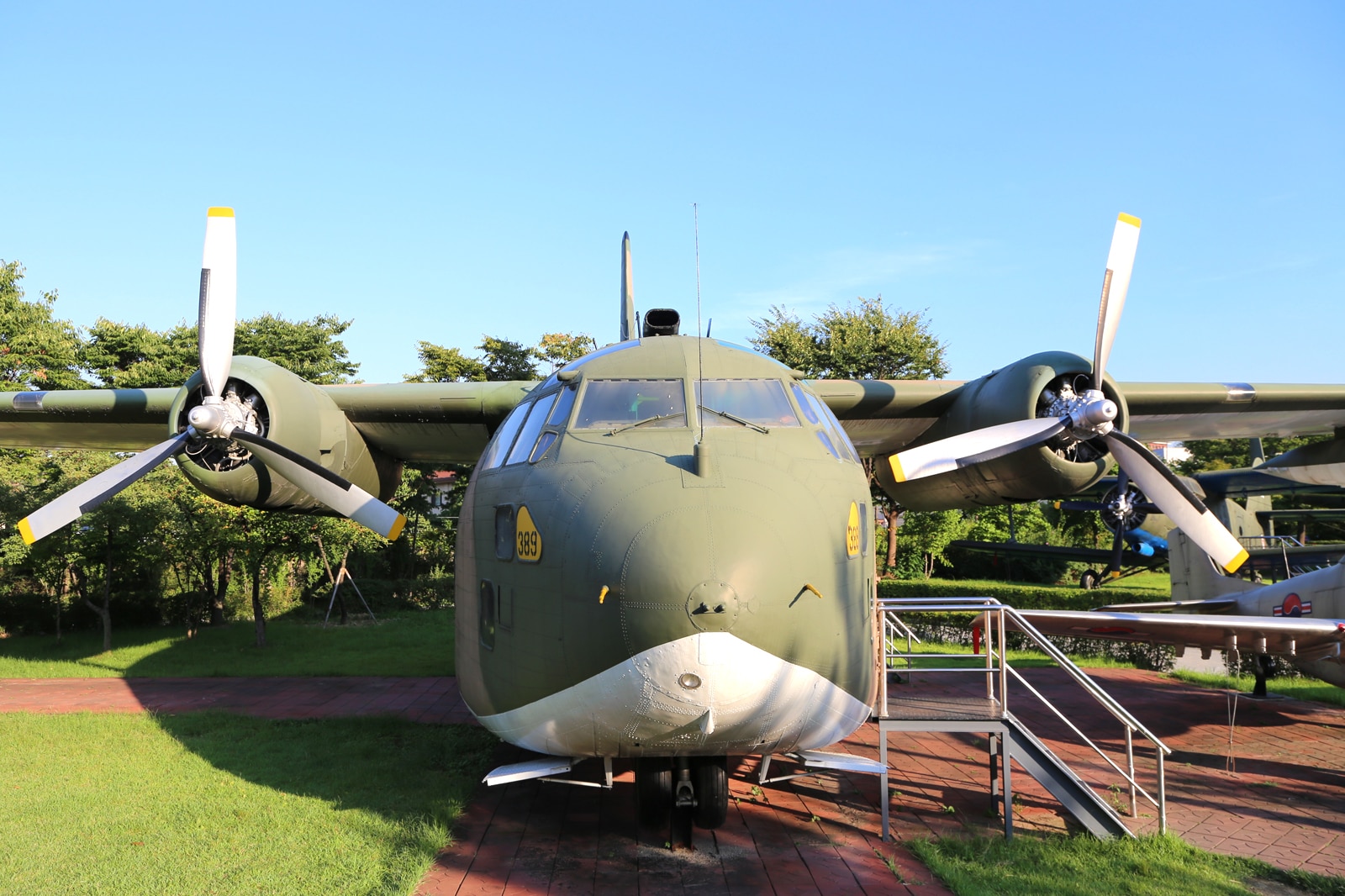 From April to June and from October till November, The War Memorial of Korea hosts military-based performances on Fridays at 2pm. You get to enjoy musical performances, martial arts, and marching parades by all-female honor guards at The Peace Plaza.
The War Memorial of Korea is a 10-minute walk from Namyeong Station (Seoul Subway Line 1, Exit 1). Entrance is free of charge and exploring the entire museum takes about 2 to 3 hours.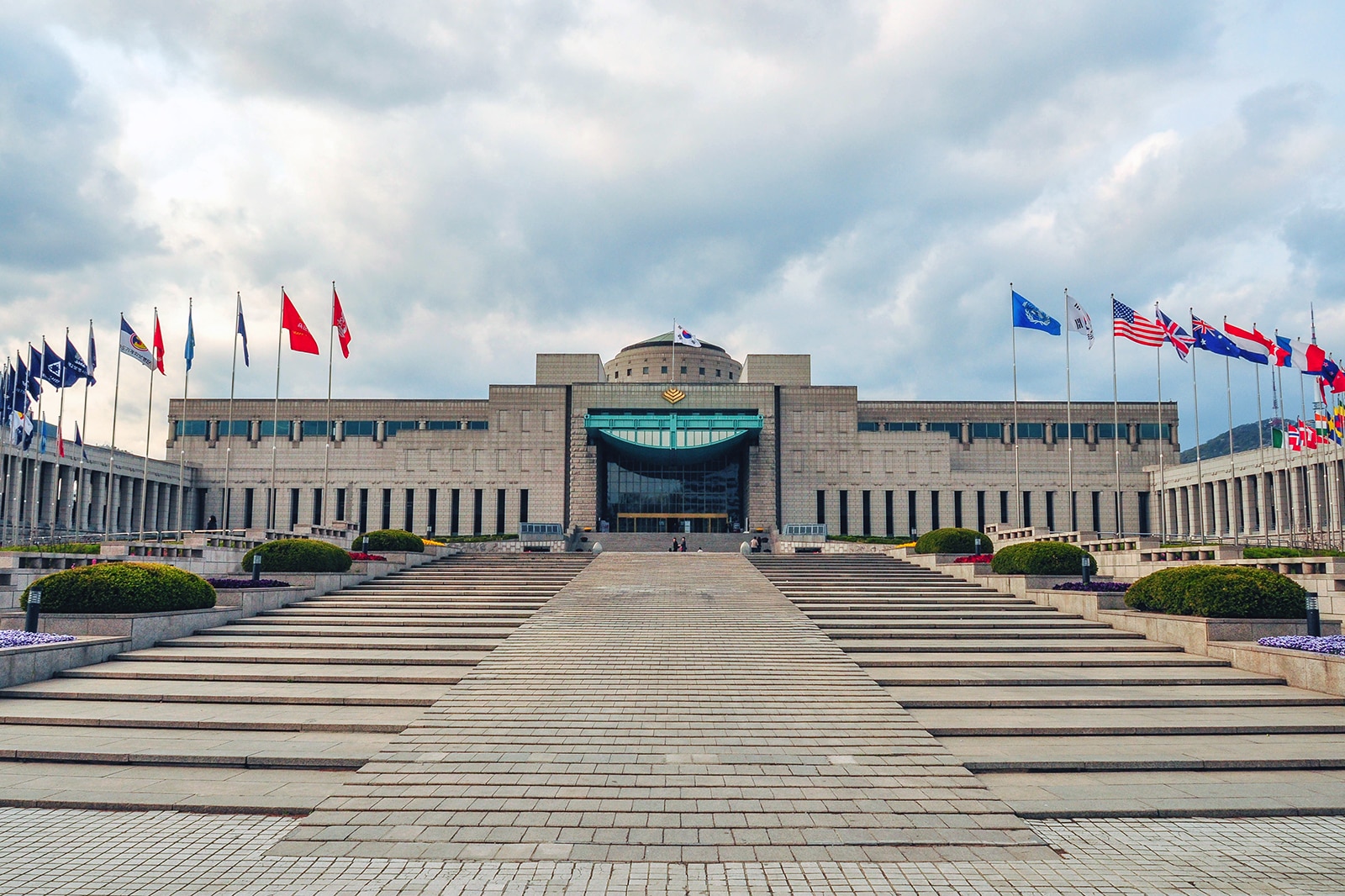 War Memorial of Korea
Back to top