Myeongdong Market is one of South Korea's prime shopping districts – you'll find department stores, shopping malls, and independent shops, together with a host of trendy restaurants and cafes. Popular shopping malls in Myeongdong Market include Lotte Department Store, Lotte Young Plaza, and Noon Square Shopping Mall. M Plaza features the Seoul Culture and Tourism Center and a performance hall where you can catch live concerts and cultural events.
Shopping enthusiasts also flock to Myeongdong Market to get their hands on the latest skincare and cosmetics items as there are over 1,000 Korean brands, including Nature Republic, Etude House, The Face Shop, Missha and Skinfood.
Myeongdong Market - one of the highlights of 18 Best Things to Do in Seoul and 10 Best Places to Go Shopping in Seoul (Read all about Seoul here)
Myeongdong Market is not just about fashion – it's also one of the best areas in Seoul for traditional Korean delicacies. Dozens of street stalls serve fish cakes, tteokbokki (rice cakes with vegetables stir-fried in sweet red chili sauce), Korean spicy fried chicken, and bulgogi (grilled beef sirloin). For something out of the ordinary, try soondae, a Korean blood sausage stuffed with bean curd, soy bean sprouts, green onions, starch noodles, and mushrooms.
Myeongdong Market also offers plenty of sightseeing opportunities, including the gothic-style Myeongdong Catholic Cathedral and Namdaemun Market, a traditional street market that's over 600 years old.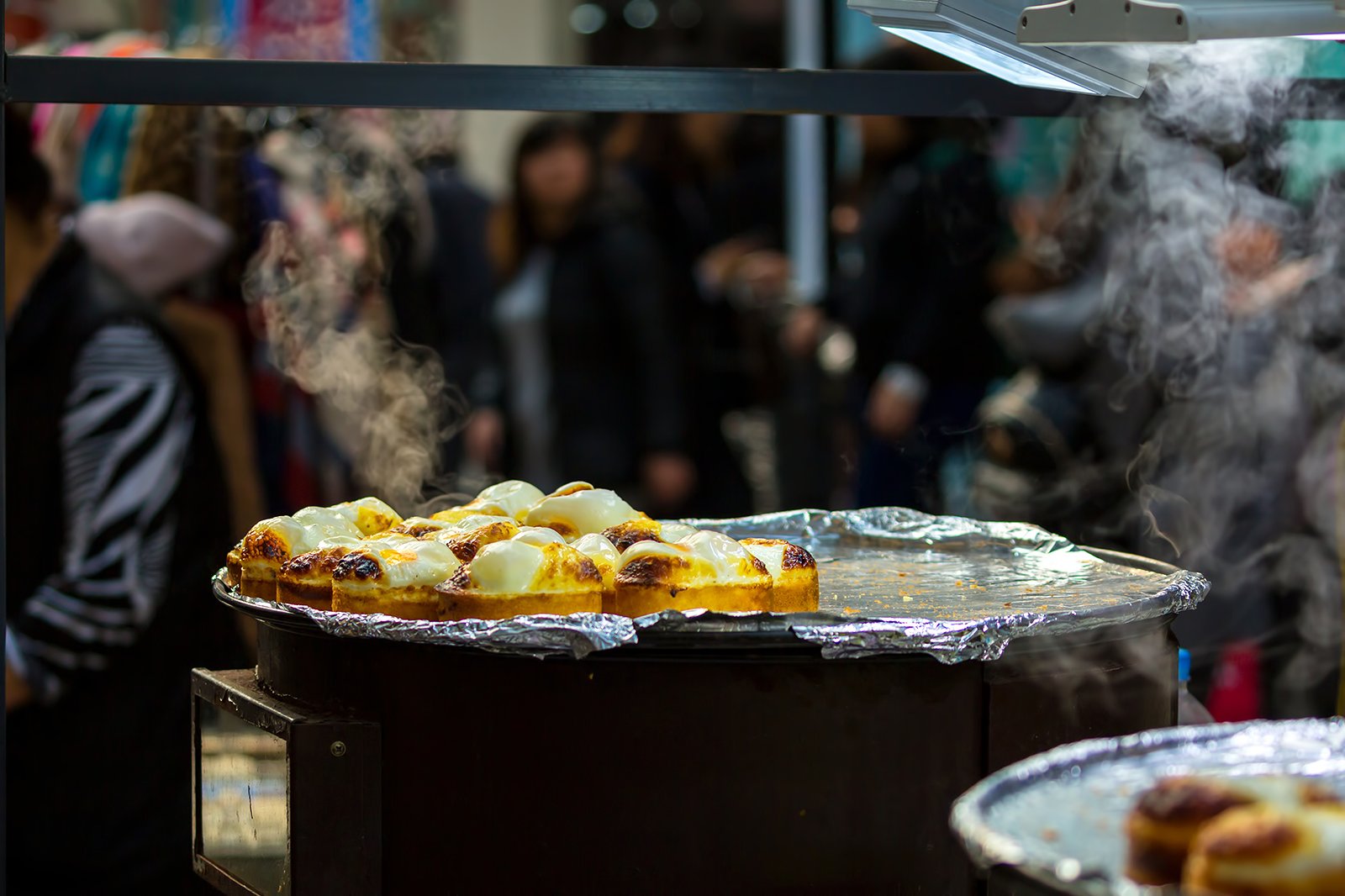 You can also check out Myeongdong Theatre, the 1st venue in Korea to host the globally-renowned Nanta play – a comic, non-verbal performance using the rhythms of Korean percussion.
Accessible via Seoul subway system, Myeongdong Market's historical significance, tourist attractions, and prime shopping opportunities makes it an iconic tourist destination in Seoul.
Myeongdong Market
Back to top