10 Best Things to Do in Gangneung
What is Gangneung Most Famous For?
Gangneung is a coastal city with the scent of pine and coffee permeating throughout. The dazzling East Sea and lush pine forests are Gangneung's gifts of nature. It has a diverse cultural heritage and has recently become known as a city of coffee, adored by seasoned travelers.
Gangneung is a city that delights travelers with fresh seafood and exceptional local cuisine. If you're headed for Gangneung, here are some places that locals love to go and that you should add to your list for a really local experience.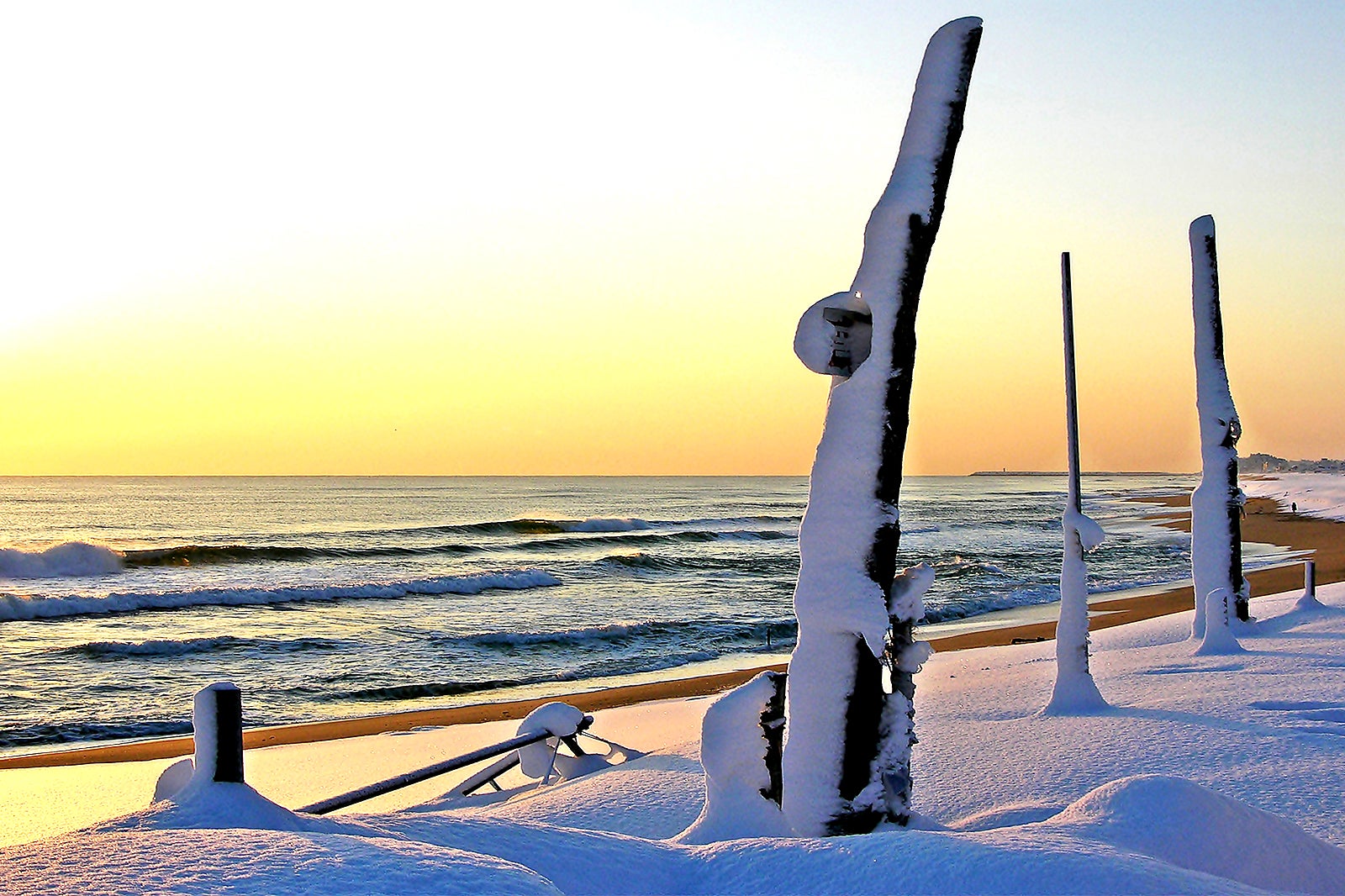 Couples
Adventure
Single
Group
Gyeongpo Beach, the largest beach on the east coast, lies just 6 km north of the center of Gangneung. Gyeongpo Beach is a big draw in the summer due to having 6 km of white sand, clear and shallow water, and a seaside pine forest.
In other seasons, check out cherry blossoms in spring, lotus flowers in autumn, and snow-covered pine trees in winter. If you have a craving for history, many historical areas surrounding Gyeongpo Lake are worth a look, such as Gyeongpo Pavilion, Ojukheon, and Seongyojang.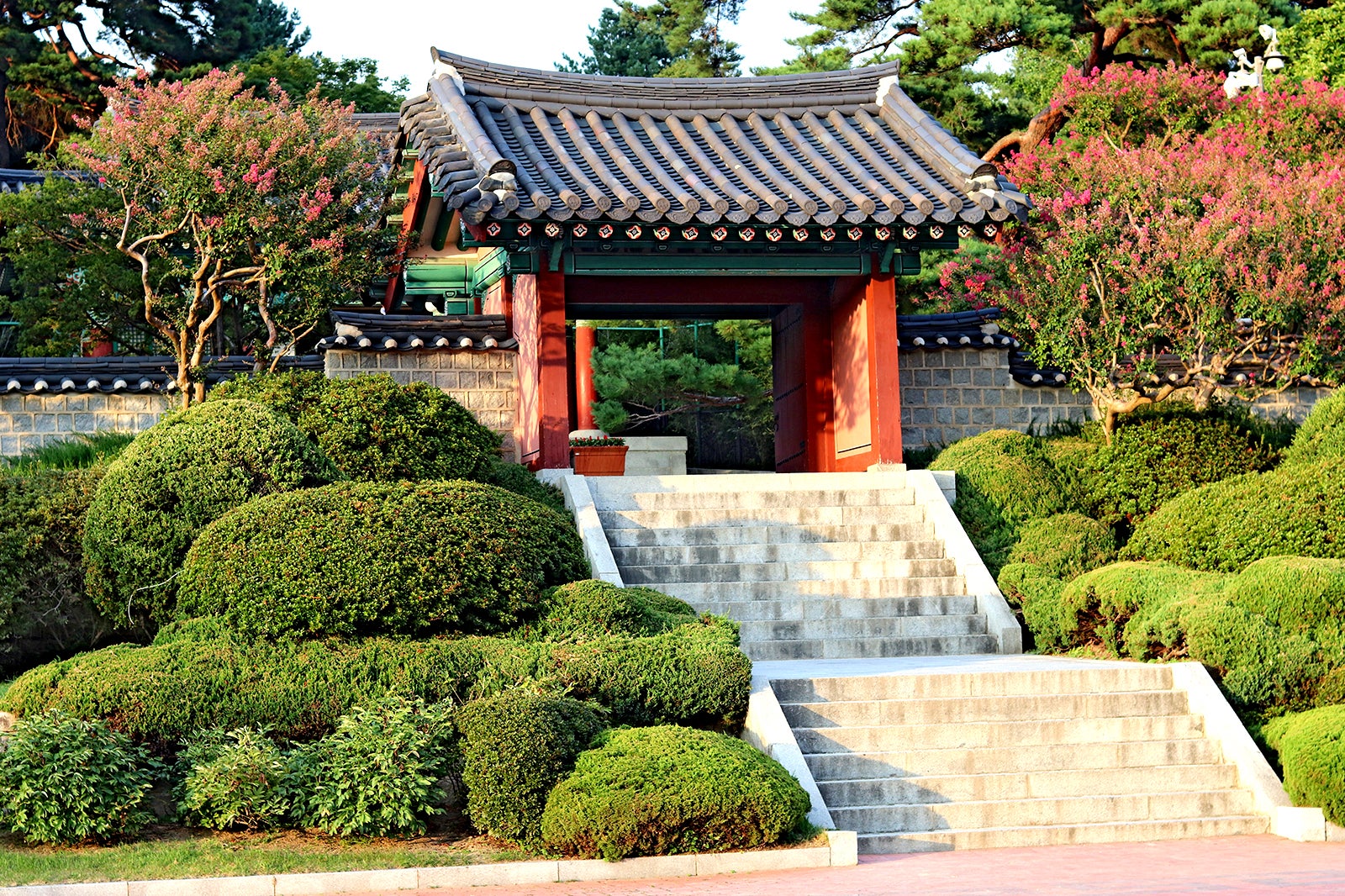 Couples
Adventure
Single
Group
Ojukheon is a famous tourist spot near Gyeongpo Lake where artist Shin Saimdang and philosopher Yulgok Yi I were born. The name Ojukheon means 'the house of black bamboo'. The complex is home to Mongnyongsil, where Shin Saimdang gave birth to Yi I, and Munseongsa, which prominently features a portrait of Yi I. There's also Jagyeongmun, Yulgok Memorial Hall, and Municipal Museum. It's a great place for a leisurely stroll through history with your children.
Location: 24 Yulgok-ro 3139 beon-gil, Gangneung-si, Gangwon-do, South Korea
Open: Daily from 9 am to 6 pm.
Phone: +82 (0)33-660-3301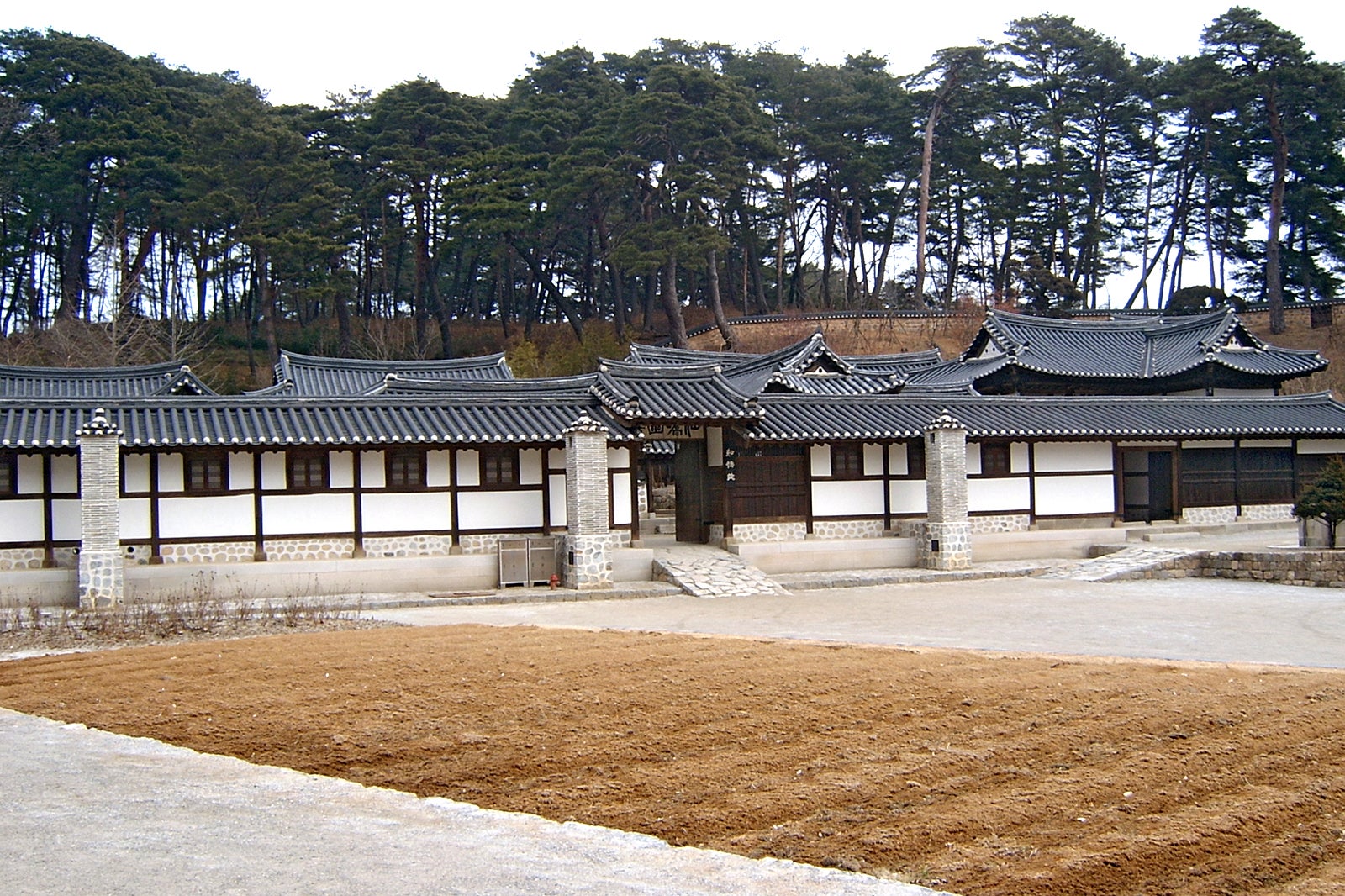 Couples
Adventure
Single
Group
Seongyojang is an upper-class 99-room residential complex from the Joseon era, and it's conveniently located near Ojukheon. The name literally means 'boat bridge house', and it was named as such because the complex once had to be reached by boat across Gyeongpo Lake.
Lots of traditional Korean architecture is on display within the complex, including Hwallaejeong, the main building, as well as many detached units and the servants' quarters. The grounds are neatly landscaped, so there should be plenty of opportunities for photos and relaxing walks.
Location: 63 Unjeong-gil, Gangneung-si, Gangwon-do, South Korea
Open: Daily from 9 am to 6 pm (closes 5 pm at in winter)
Phone: +82 (0)33-648-5303
4
Chamsori Gramophone & Edison Science Museums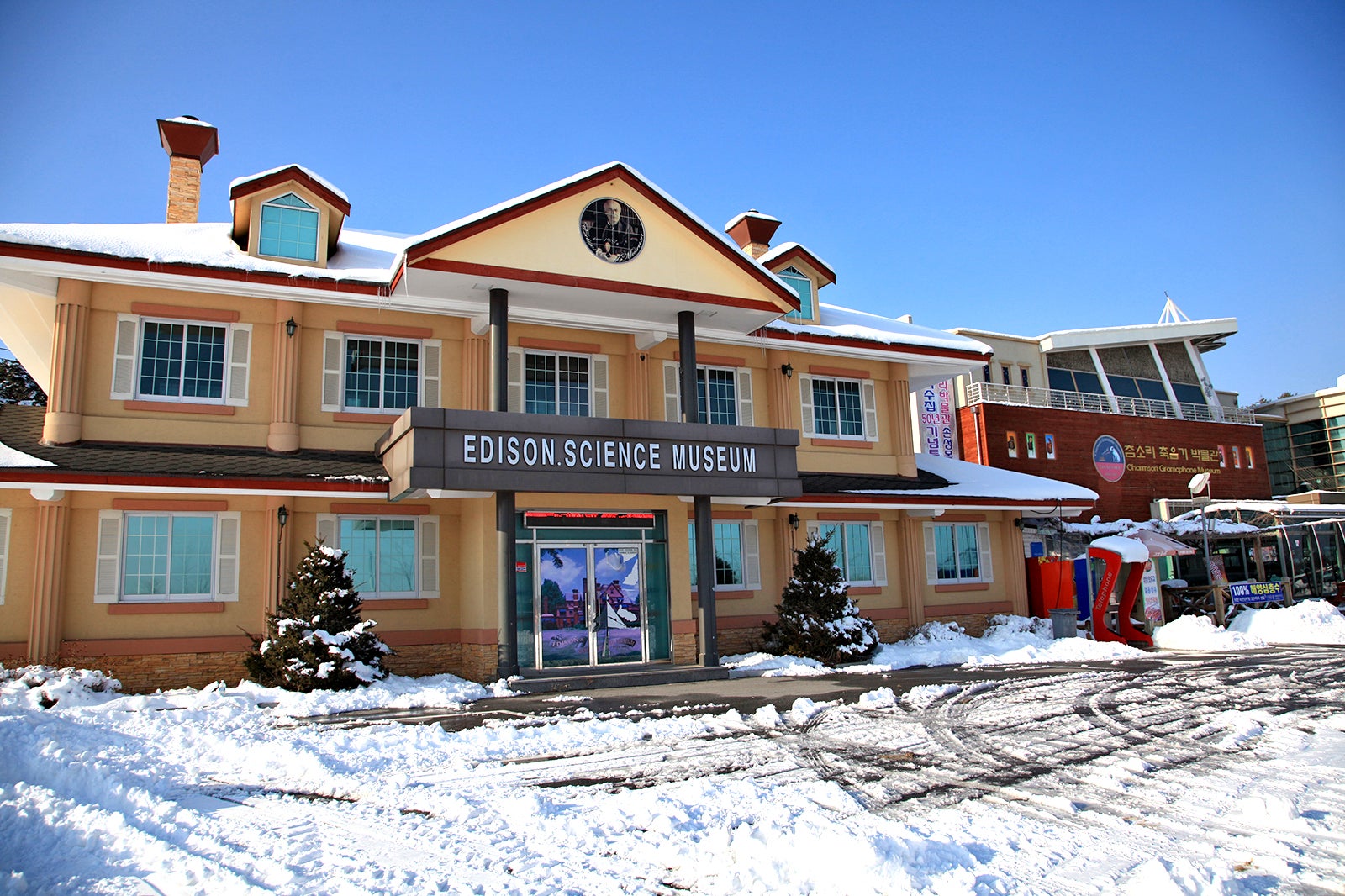 Couples
Adventure
Single
Group
Situated near Gyeongpo Lake, the Chamsori Gramophone Museum and Edison Science Museum are the largest private museums in the country. The Edison Science Museum is dedicated to inventor Thomas Edison, while the Chamsori Gramophone Museum focuses on audio-related exhibits.
The former boasts more than 3,500 Thomas Edison inventions, including gramophones, light bulbs, and projectors, while the latter's collection has more than 2,500 items, like music boxes, radios, and televisions. You can listen to audio guides as you walk through the exhibits. The nearby Son Sung Mok Film Museum is also worth a visit.
Location: 393 Gyeongpo-ro, Gangneung-si, Gangwon-do, South Korea
Open: Daily from 9 am to 6 pm
Phone: +82 (0)33-655-1130
photo by Jinho Jung (CC BY-SA 2.0) modified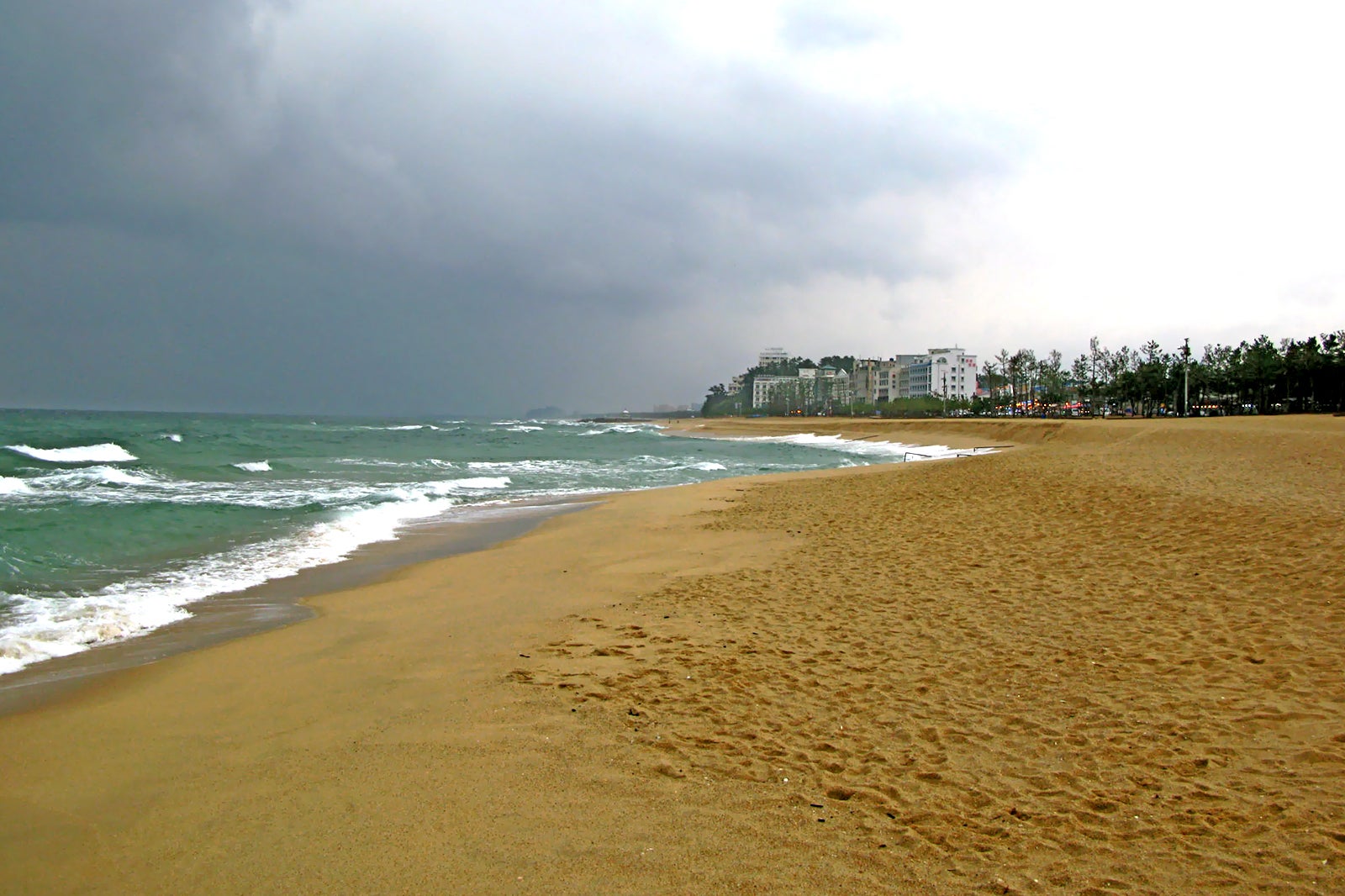 Couples
Adventure
Single
Group
Gangmun Beach is a small, simple beach located south of Gyeongpo Beach. Accommodations are close by, and the adjacent pine forest is great for walks. There's also Gangmun Port nearby, where you can enjoy fresh seafood.
Gangmun Beach is sought after by scuba divers and is where you can take a 5- to 10-minute boat ride from the beach to soak in the underwater scenery. The night view of the Gangmun Sotdae Bridge, which runs from Gangmun to Gyeongpo Pavilion, is also a sight worth checking out.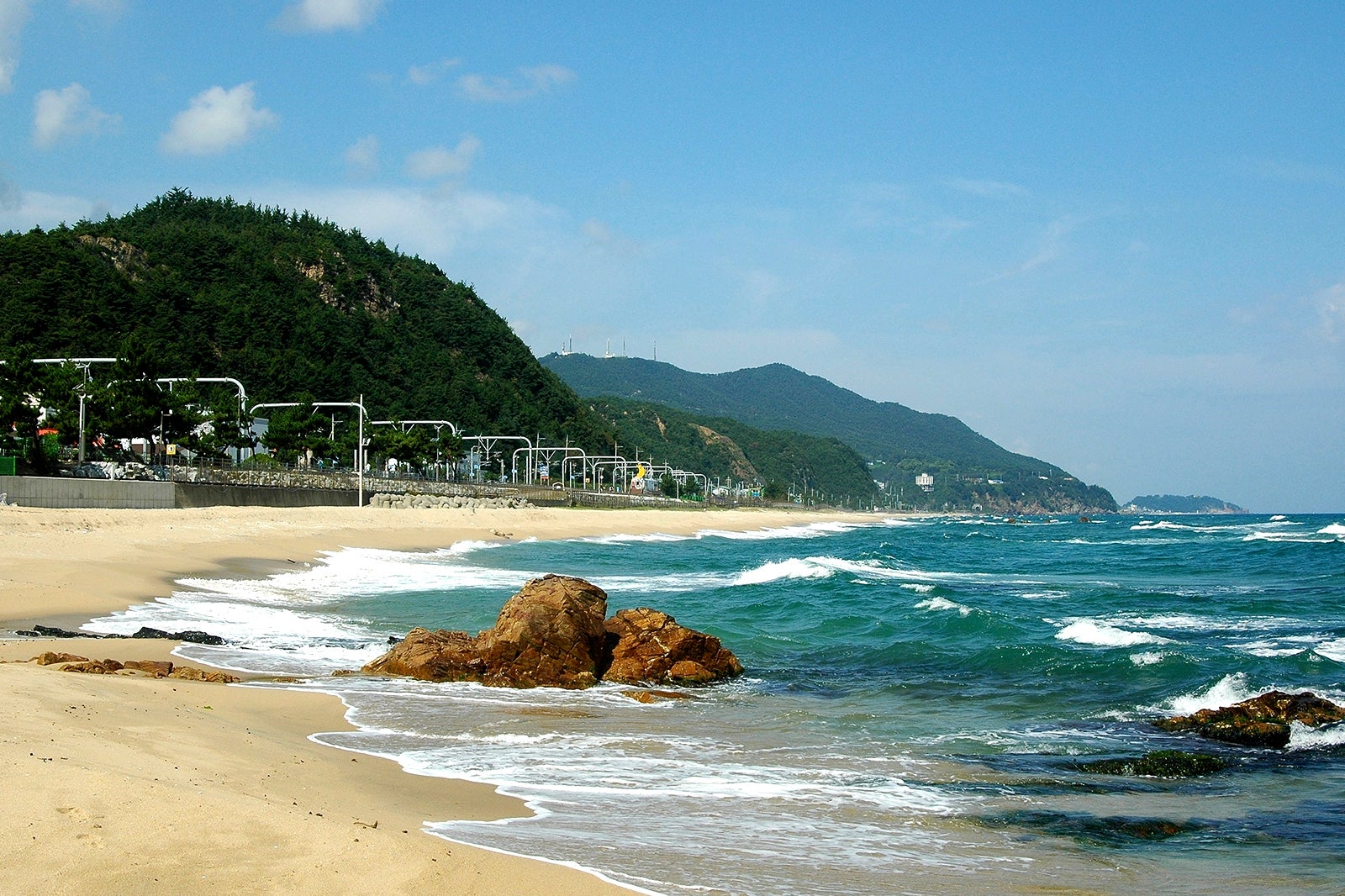 Couples
Adventure
Single
Group
Jeongdongjin Beach is located 18 km south of downtown Gangneung, and its name means that the beach is located directly due east of Hanyang, the old name for Seoul. It became widely known by being the filming location for the K-drama Sandglass and grew in popularity as tourist trains began operating.
The beach, Sandglass filming locations, Hourglass Park, and Jeongdongjin Station are all famous destinations. Jeongdongjin is renowned for having a magnificent sunrise, and people gather, particularly on New Year's morning, to catch a glimpse of the sun coming up. There are also great cafés and photo spots for capturing your imagination.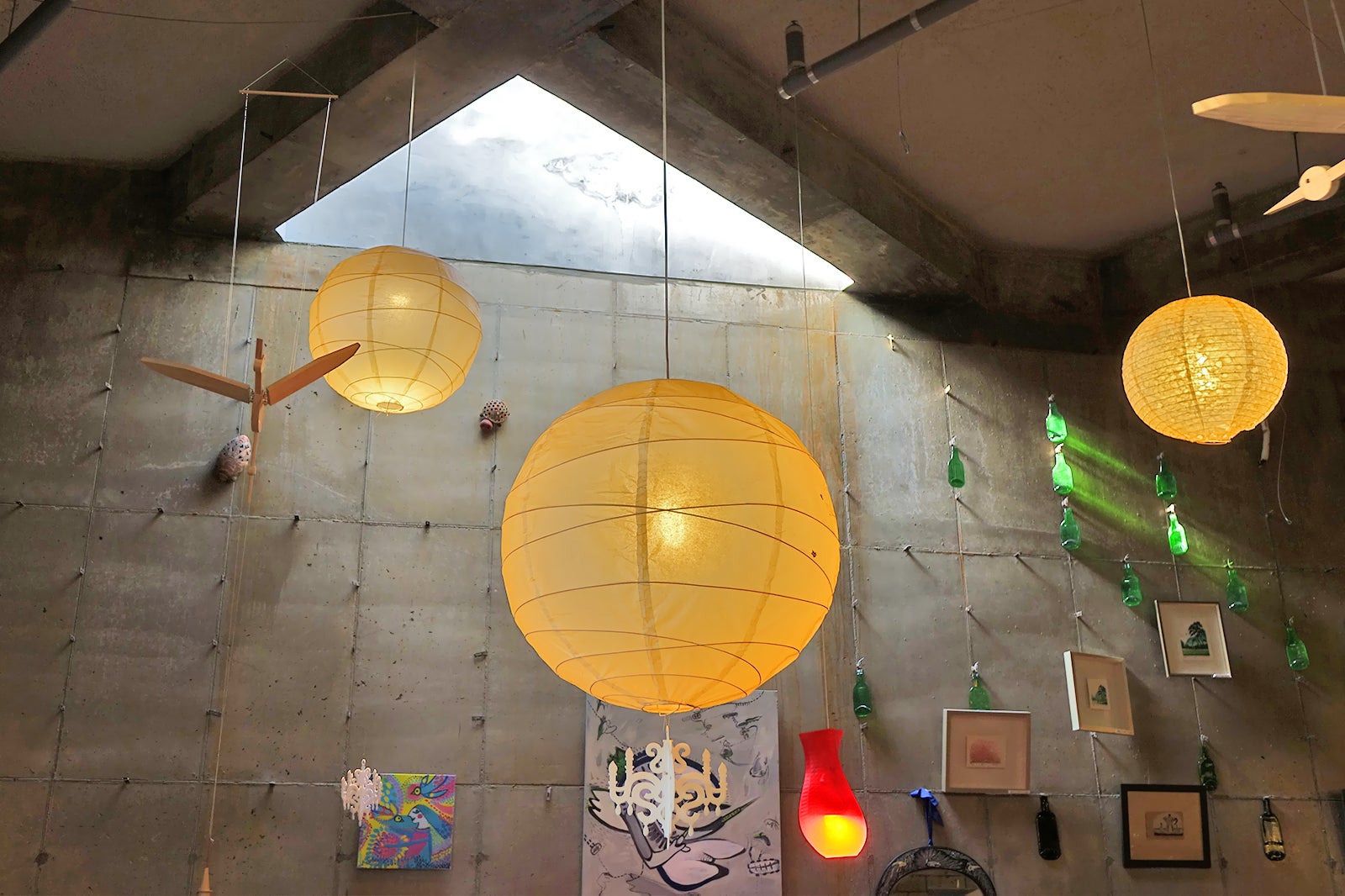 Couples
Adventure
Single
Group
Haslla is the old Goguryeo-era name for Gangneung, and Haslla Art World is an art complex with galleries, an outdoor sculpture park, cafés, and a hotel overlooking the Jeongdongjin coast. The contemporary art gallery and outdoor sculpture park feature unique installation art.
The Pinocchio & Marionette Museum is a favorite among children, while there are lots of photo spots for the whole family in the outdoor sculpture park, which offer great views of the sea. Be sure to check out the variety of experience programs the museum has on offer.
Location: 1441 Yulgok-ro, Gangdong-myeon, Gangneung-si, Gangwon-do, South Korea
Open: Daily from 9 am to 7 pm
Phone: +82 (0)33-644-9411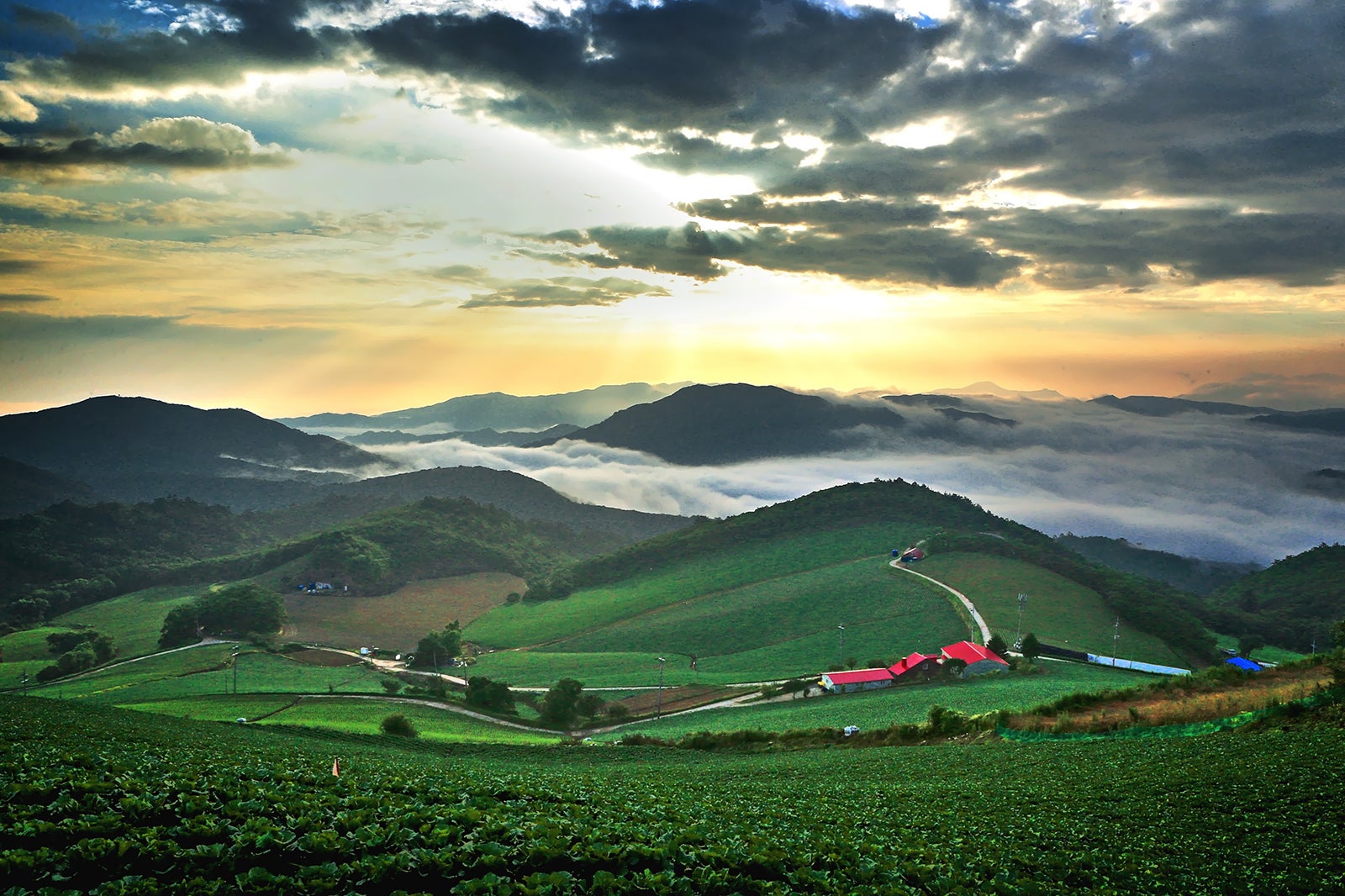 Couples
Adventure
Single
Group
Anbandegi Village has emerged as a favorite destination among photographers. It's a remote village at the foot of Mt. Gorupogi in Wangsang-myeon, Gangneung. Sitting at 1,100 meters above sea level, it's the highest inhabited area in Korea and can be reached by car.
Every season provides picturesque scenery: rye meadows in spring and autumn, highland vegetable plots in summer, and wind farms and snowy landscapes in winter. You can admire the Milky Way at night, and some travelers even stay all through the night in the highlands and catch the early sunrise. You're pretty much guaranteed a great photo no matter where you are.
Couples
Adventure
Single
Group
Known colloquially as 'Coffee City', Gangneung has established itself as a mecca of Korean coffee lovers. Baristas who led Korea's first generation of coffee culture in the early 2000s settled in Gangneung and turned it into a city of coffee. Anmok Beach is the place to be if relishing the fine taste and aroma of coffee while overlooking the blue sea is up your alley.
Just mosey over to Anmok Coffee Street, lined with unique cafés, and try some coffee brewed by famous coffee artisans. A coffee festival is held every October, so don't miss it if you consider yourself a coffee enthusiast.
10
Daegwallyeong Natural Recreation Forest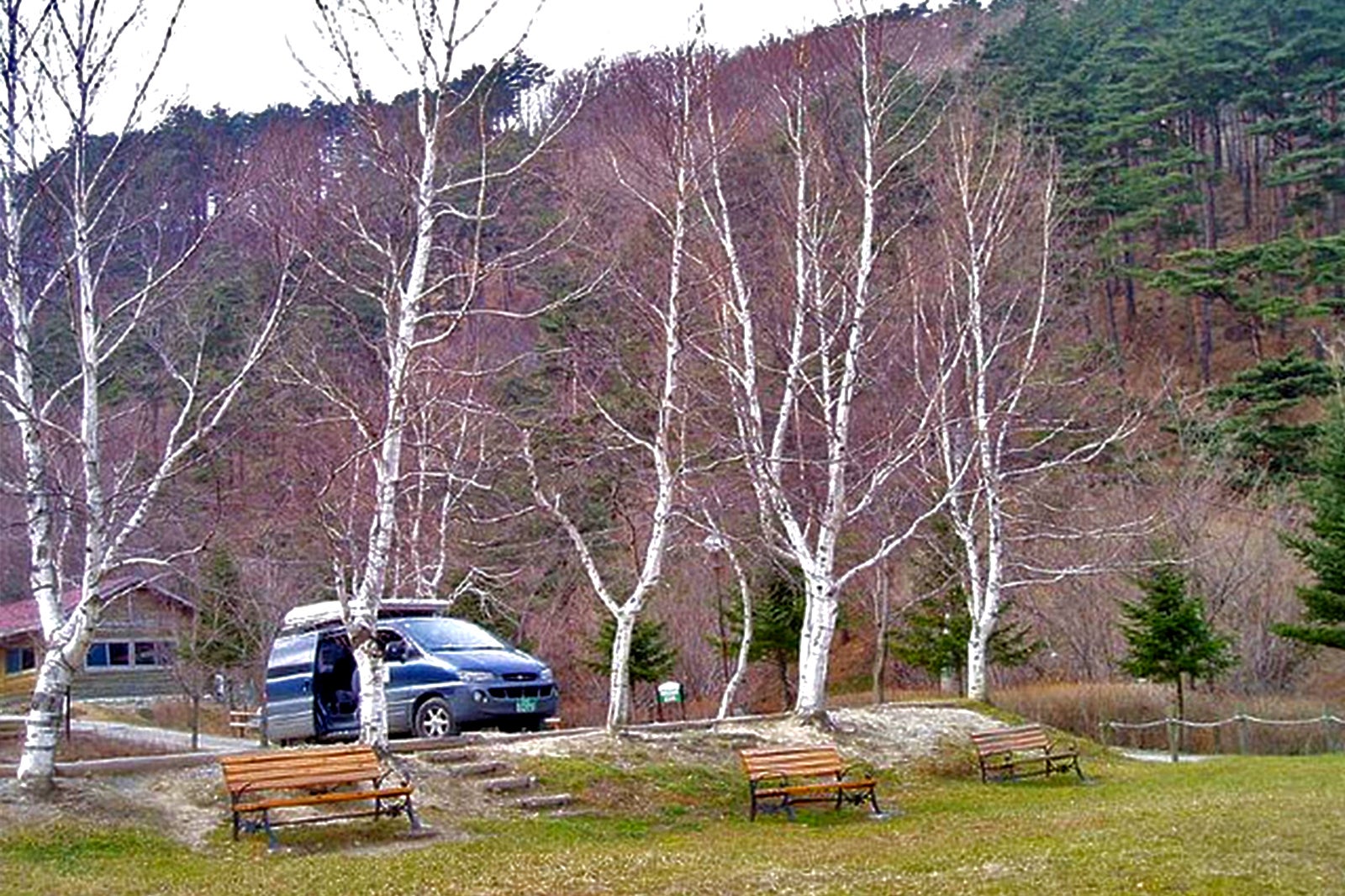 Couples
Adventure
Single
Group
Located in Seongsan-myeon, Daegwallyeong Natural Recreation Forest is Korea's first recreational forest. Geumgang Pine Forest within the recreational forest is considered one of the 3 most beautiful forests in Korea. The walking trail along the old Daegwallyeong road is great for some nature therapy and relaxation with family.
Climb to the observatory to enjoy panoramic views of the East Sea and Gangneung in the distance, and heal your body and soul while strolling through forest paths surrounded by 100-year-old red pines.
Location: 133 Sampoam-gil, Seongsan-myeon, Gangneung-si, Gangwon-do, South Korea
Open: Daily from 9 am to 6 pm (closed on Tuesdays in low season)
Phone: +82 (0)33-641-9990
Back to top