7 Great Restaurants in Daegu
Where to Eat in Daegu and What to Try?
Daegu is famous for its scrumptious specialties. As an inland city, it has more meat dishes than seafood, with stir-fried beef tripe (gobchang) and beef or pork entrails (makchang) being especially popular. In fact, you'll see stir-fried beef tripe alleys all over the city. The seafood here is often seasoned with vinegar and other condiments or cooked as a stew to prepare sliced raw fish dishes.
Daegu has many food-themed streets to delight travelers. Come and try 2 or 3 of the best dishes of Daegu, which include Daegu spicy beef soup (yukgaejang), Daegu beef tartare (munggigi), braised beef ribs (jjim galbi) and spicy rice field catfish stew.
1
Bangogae Seasoned Raw Fish Alley
Restaurants at Bangogae in Naedang-dong, Seo-gu are specialized in seasoned raw fish (muchihoe), one of best dishes of Daegu. seasoned raw fish is a local dish for Daegu, developed as an alternate to sliced raw fish (hwareo hoe). It's made by mixing boiled squid, stingray, and river snail with shredded radish, water parley and sesame leaves, along with condiments such as red pepper powder, garlic and ginger.
You can wrap seasoned raw fish with flat dumplings, lettuce, and sesame leaves. It's spicy and sweet taste and the chewy texture of squid are sensational. The light and spicy taste of the shellfish soup (jaecheop guk) it's served with will make your day.
Location: Bangogae, Duryu-dong, Daegu, South Korea
2
Anjirang Stir-fried Beef Tripe Street
Anjirang Stir-fried Beef Tripe Street, located near the Anjirang market in Daemyeong-dong, Nam-gu, is where you can enjoy Daegu's specialty stir-fried beef tripe (gobchang) and beef or pork entrails (makchang) at a reasonable price. More than 50 stir-fried beef tripe restaurants are lined up on this 500-meter-long street.
The odourless lean beef tripe is grilled over a briquette and dipped in sauces and are famous for their chewy texture and savory gravy. The dish is served in a large bowl here, with one bowl of beef tripe weighing about 500g. The delicious soybean paste stew (doenjang-jjigae) served with it is another specialty of this area.
Location: Daemyeong 9(gu)-dong, Nam-gu, Daegu, South Korea
3
Pyeonghwa Market Chicken Gizzard Alley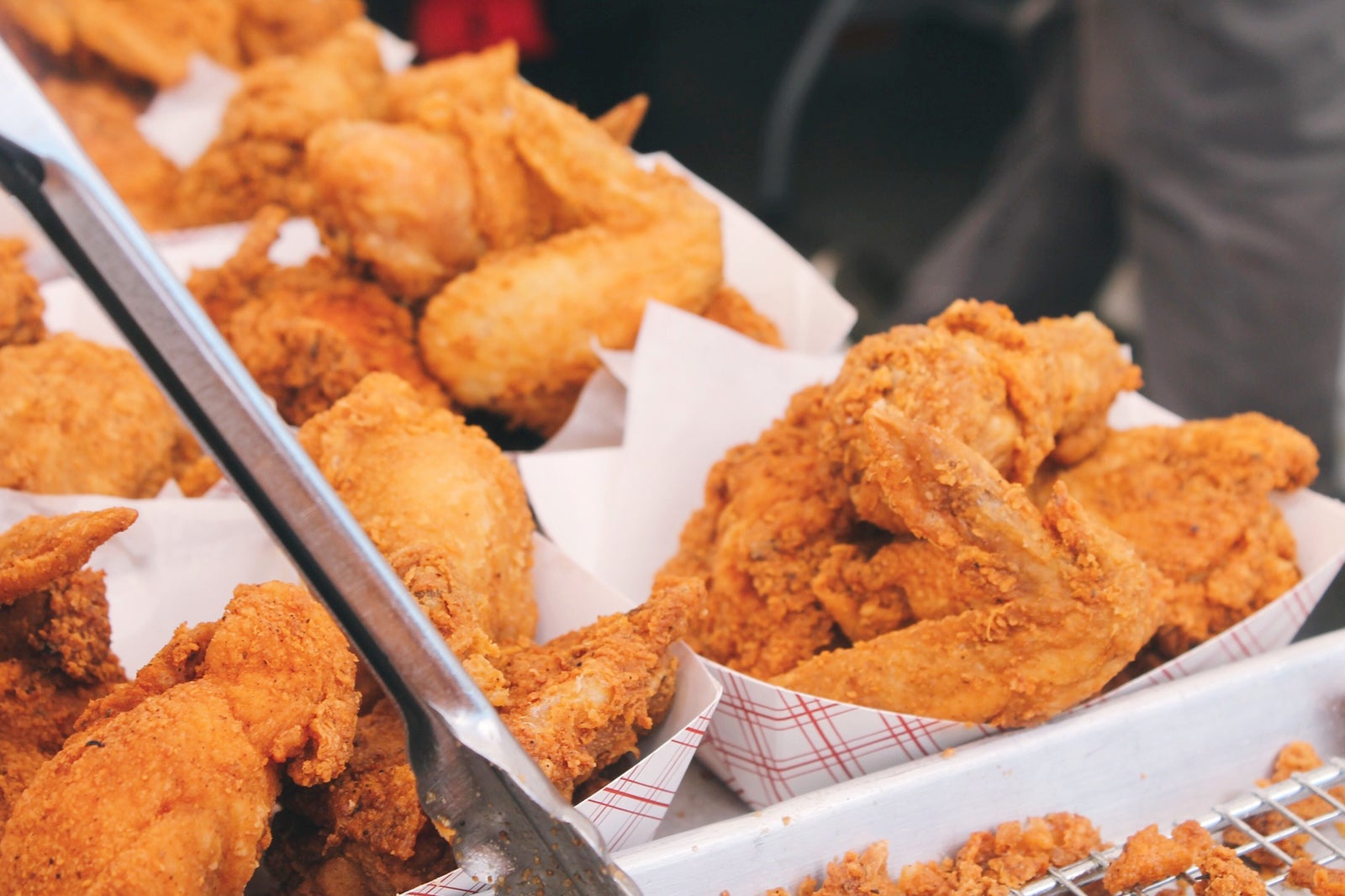 Pyeonghwa Market in Dong-gu has the only chicken gizzard alley in the country. It's also called Dakttongjib Alley as dakttongjib is a slang word for chicken gizzards. The alley began to form in the early '70s when a chicken butcher deep-fried chicken gizzards left from butchering and sold them cheaply to nearby workers.
Chicken gizzards sold here are deep-fried in a thin batter to give a chewy and savory texture. You can choose from plain batter, spicy seasoned batter, and salty soy sauce batter. In addition to chicken gizzards, they serve popular chicken dishes such as roasted chicken (tongdak), braised spicy chicken with vegetables (jjim dak), and chicken feet (dak bal).
4
Dongin-dong Braised Beef Ribs Street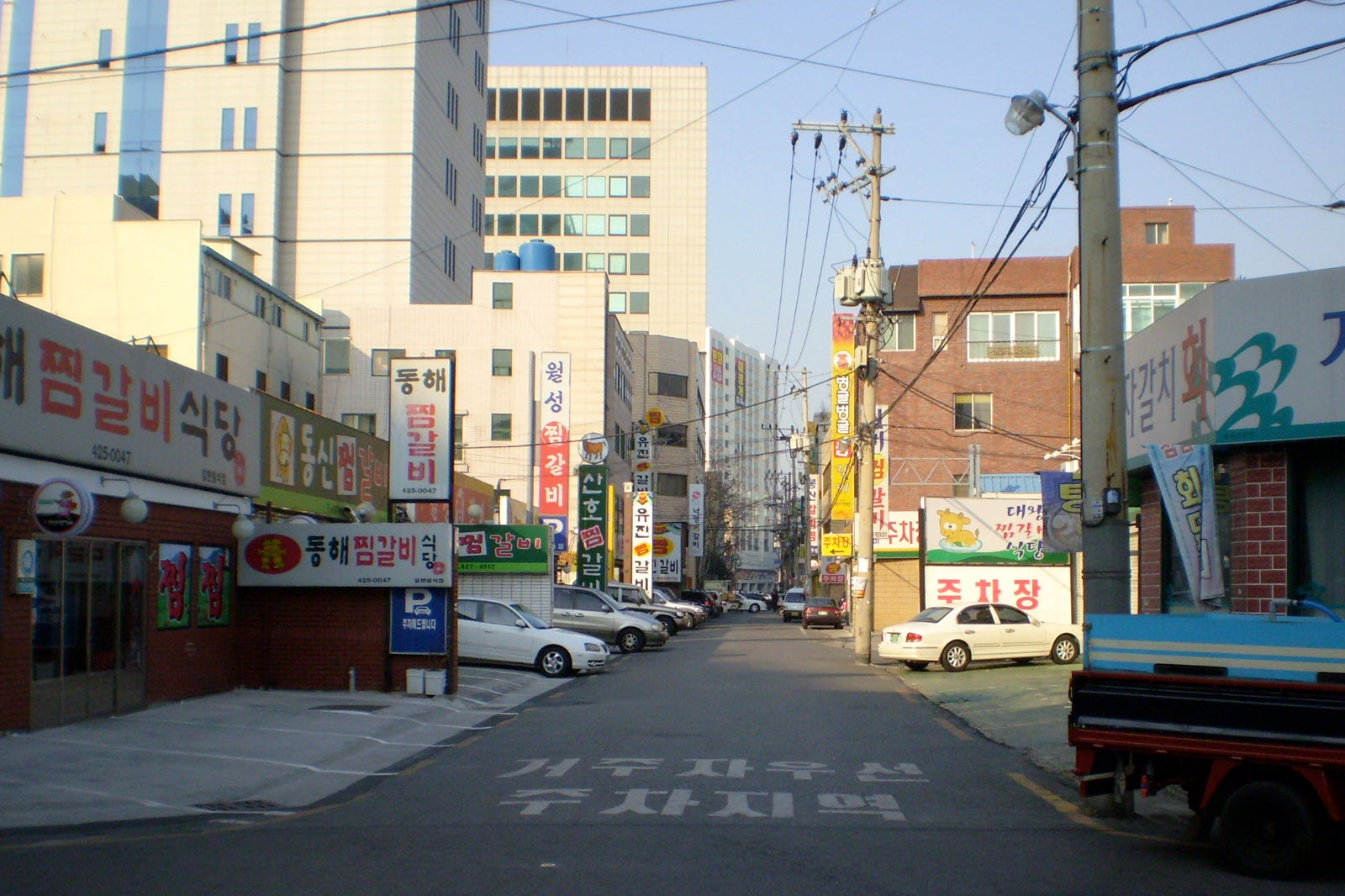 Dongin-dong in Jung-gu has many restaurants specializing in braised beef ribs (jjim galbi), one of the best dishes of Daegu. The red and spicy ribs are seasoned with garlic and red pepper powder, so they are different from braised short ribs (galbi-jjim), which are seasoned with soy sauce.
Order braised beef ribs and you'll receive it in a nickel-silver pot with lettuce wraps and side dishes. Seasoned with all sorts of spices and condiments, the ribs are spicy and savory with a chewy texture. Mix rice with the remaining sauce for a 'rice burglar' that comes close to marinated crab (gejang).
Location: Dongdeok-ro 36-gil, Dongin 1(il)-ga, Jung-gu, Daegu, South Korea
5
Spicy Rice Field Catfish Stew Street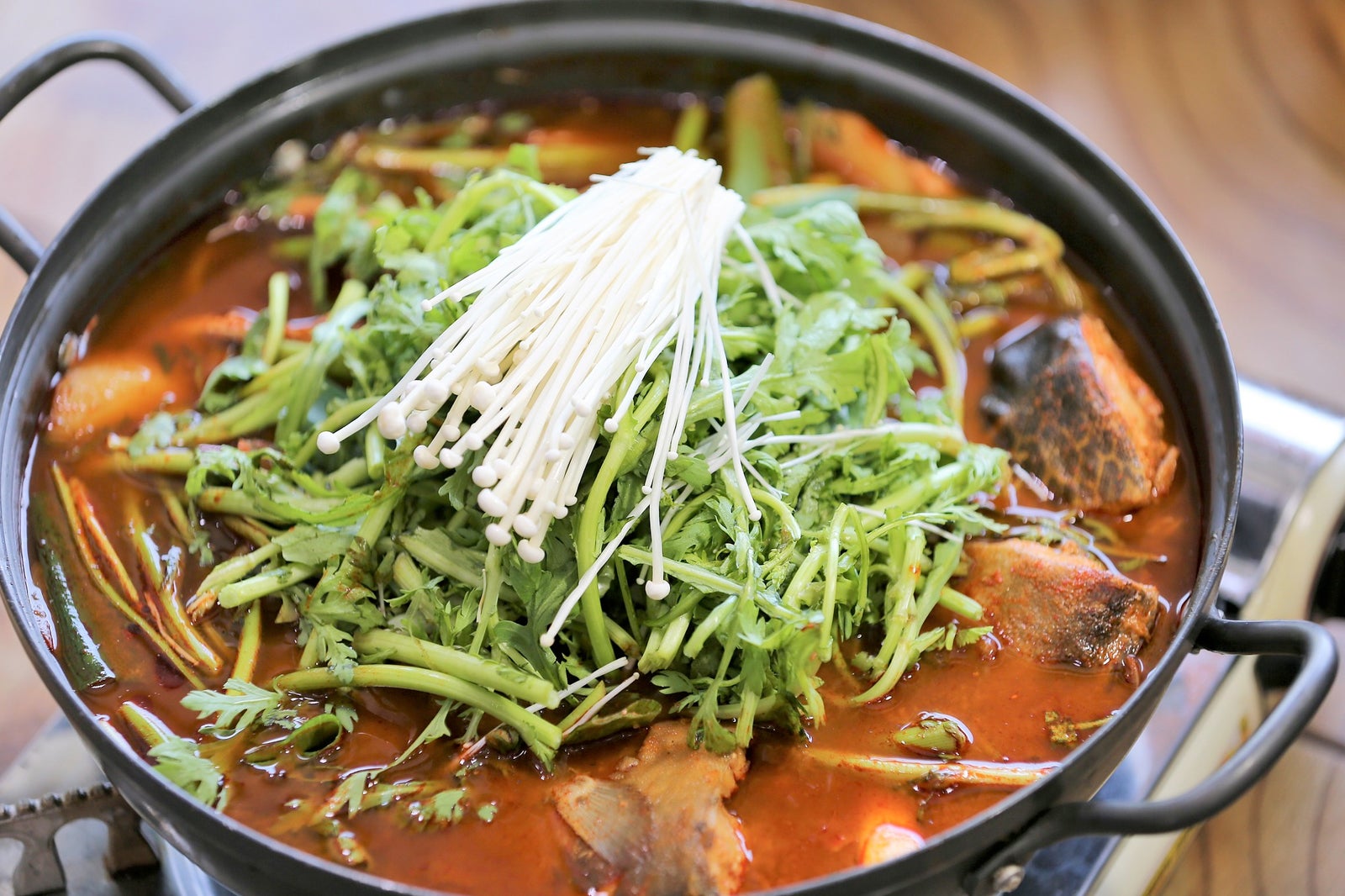 Bugok-ri near the Munyang Station on the Daegu Metro Line 2 is home to many spicy rice field catfish stew (nonmegi maeuntang) restaurants. This village is located on the bank of the Nakdong River and its rice fish farming made it become the village of spicy fish stew.
Daegu-style spicy fish stew is made with by boiling the broth of radish and kelp with generous amounts of garlic and red pepper powder. Thanks to the plentiful vegetables, such as green onion, chilli pepper, water parsley, and enoki mushroom, the broth tastes savory and spicy without any fish odour. The starch noodle or hand-pulled dough (sujebi) you eat with it gives the stew an even richer body.
Location: Bugok-ri, Dasa-eup, Dalseong-gun, Daegu, South Korea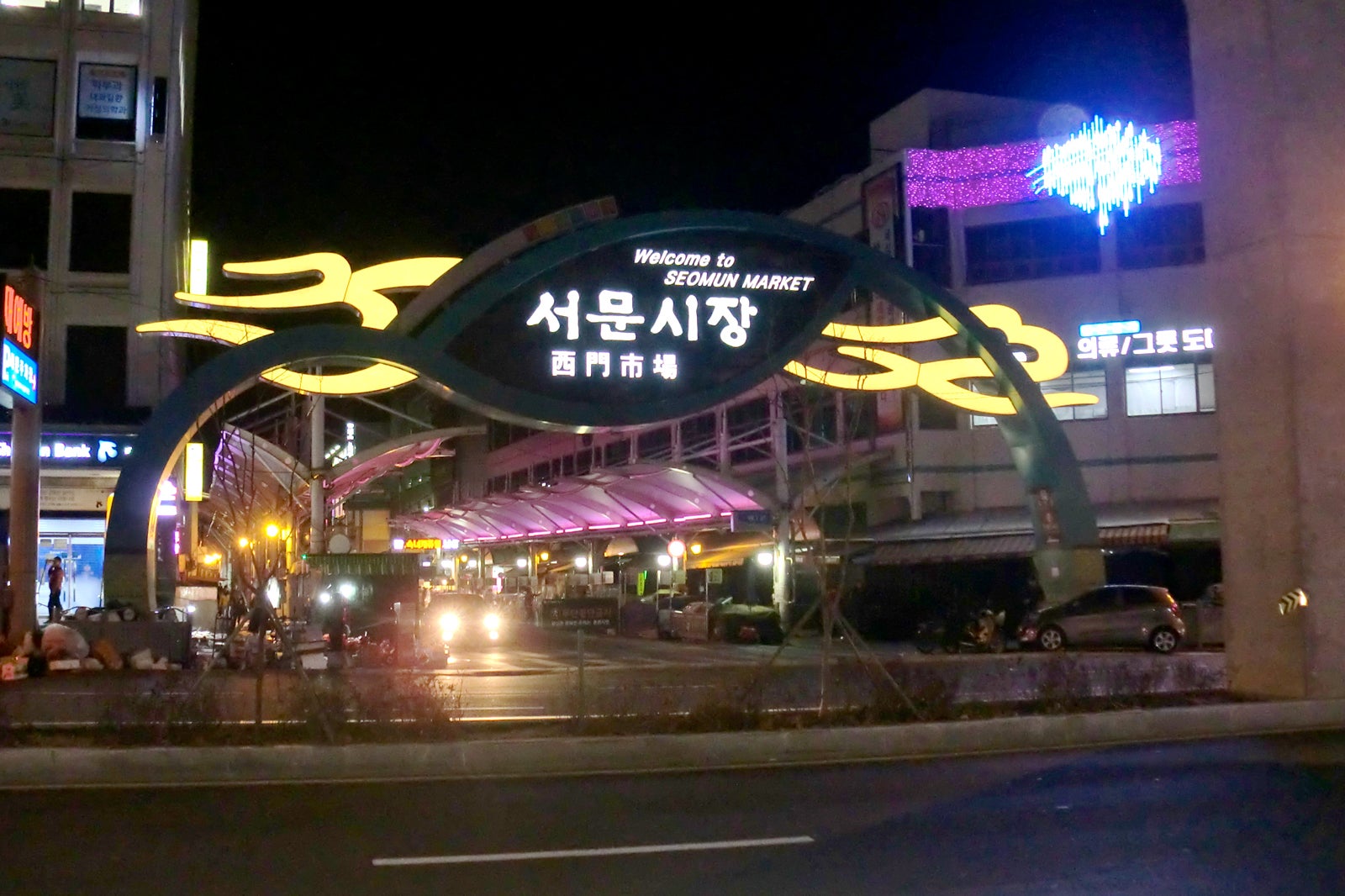 Seomun Night Market is a famous food place in Daegu. The night market opens at 7pm and offers a variety of local foods, fusion foods, and street foods for its visitors. Seomun Market's most popular food is kalzebi – a compound word from kalguksu (noodle soup) and hand-pulled dough soup (sujebi). It's made by boiling the 2 dishes together.
At Seomun Night Market, you can try a variety of unique dishes. Enjoy your night with creative options like grilled scallops with cheese on a hot plate (garibi cheolpan cheese gui), grilled pork belly (samgyeopsal), and cotton candy bubble tea. The street has lots of things to see such as busking and breakdancing, too.
Location: 45 Keunjang-ro 26-gil, Daesin-dong, Jung-gu, Daegu, South Korea
photo by hyolee2 (CC BY-SA 4.0) modified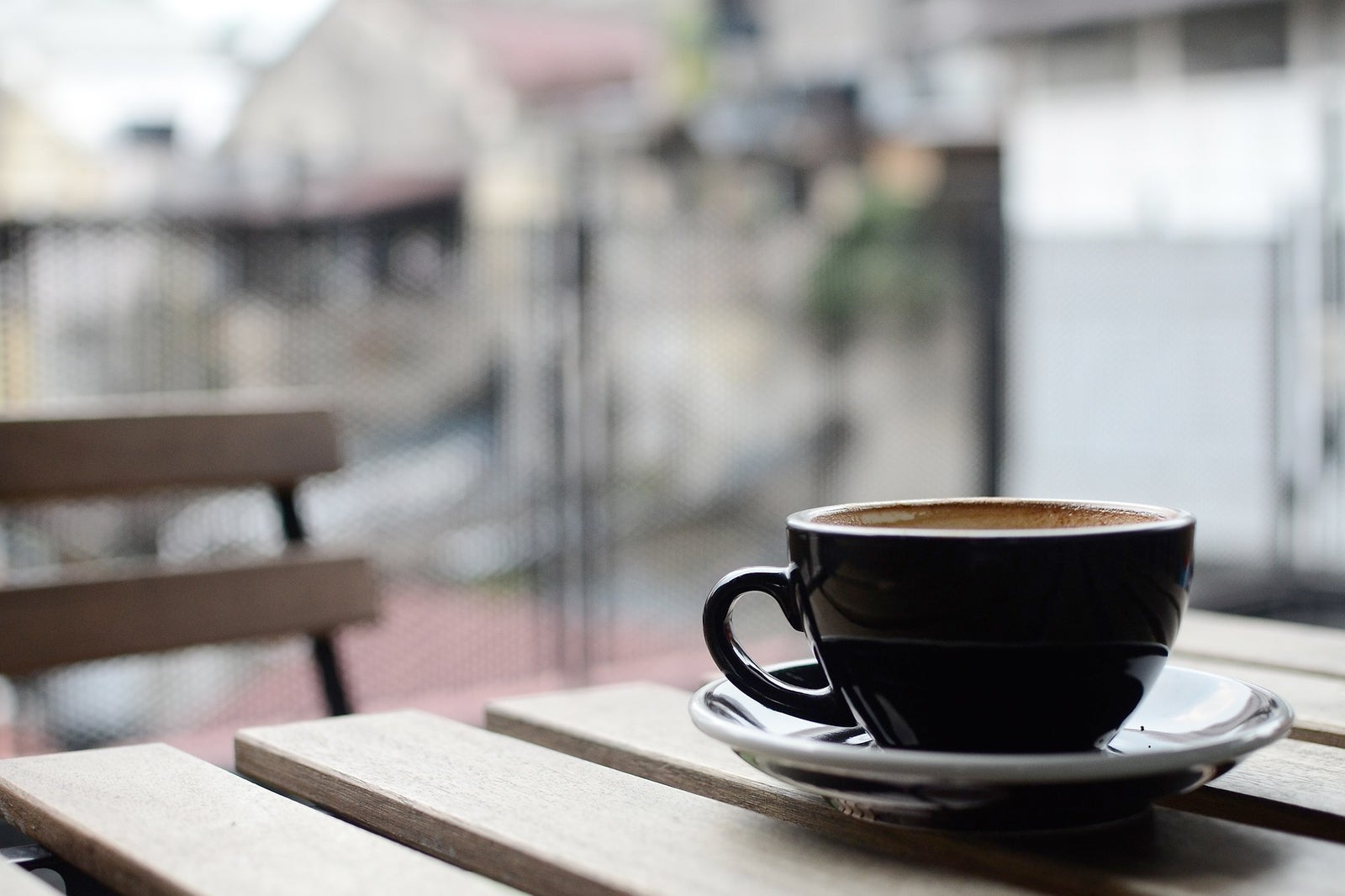 If you are looking for a café or a gourmet restaurant with a refined atmosphere in Daegu, visit Apsan Café Street near the Nammyeong 3-way intersections. You'll see many cafés serving desserts such as coffee and cakes as well as some restaurants offering pasta, pizza, steaks and Japanese food. The street has cafés with unique concepts, such as gallery cafés, rooftop cafés, and antique cafés, and each of them has its unique menus to locals' and visitors' delight. It's a perfect place for couples on a date or families on a picnic.
Location: Angol-gil, Daemyeong 9(gu)-dong, Nam-gu, Daegu, South Korea
Back to top