10 Best Places Locals Love to Go in Busan
Locals' Guide to Must-Visit Sites in Busan
Busan, as a port city, has plenty of things to see and do any time of the year – it's a city for all seasons. Especially during summer, tourists flock to the glorious beaches from all over the country to frolic in the sun, surf, and sand.
Busan offers visitors more than just beautiful beaches, though. Meander among the culture villages, museums, and markets. If fast, action-packed rides are your thing, Busan's theme parks deliver heart-pounding thrills for the whole family. With its natural wonders, delicious seafood, exciting festivals, and pulsating nightlife, this fascinating city has something for everyone, including locals.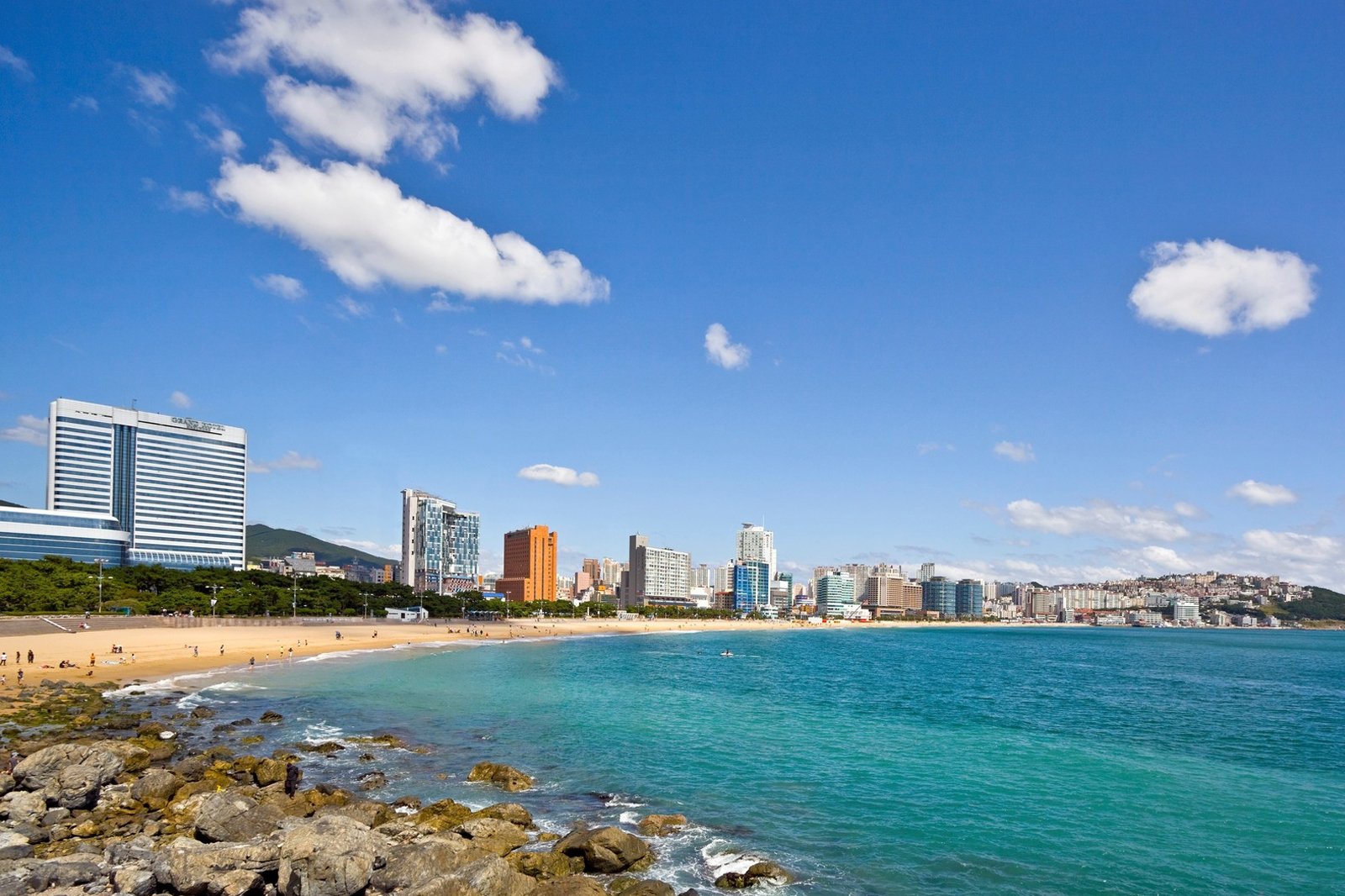 Every summer, Busan's iconic Haeundae Beach is where the action is for vacationing tourists from all over the country. Haeundae is famous for its wide beaches, shallow waters, and many nearby restaurants and entertainment facilities. First-class hotels near the beach also host international events. Hit the beach throughout the season for an action-packed atmosphere, with frequent festivals that add to the entertainment. At night, enjoy the stunning night view and colorful busking scenes.
Spend a day exploring the city's galleries and take a break in one of the modern cafés. Springtime offers visitors lush bouquet of cherry blossoms. Haeundae also has many popular attractions such as Dongbaekseom Island, Aquarium and BEXCO.
Couples
Families
Photo
Budget
Adventure
Group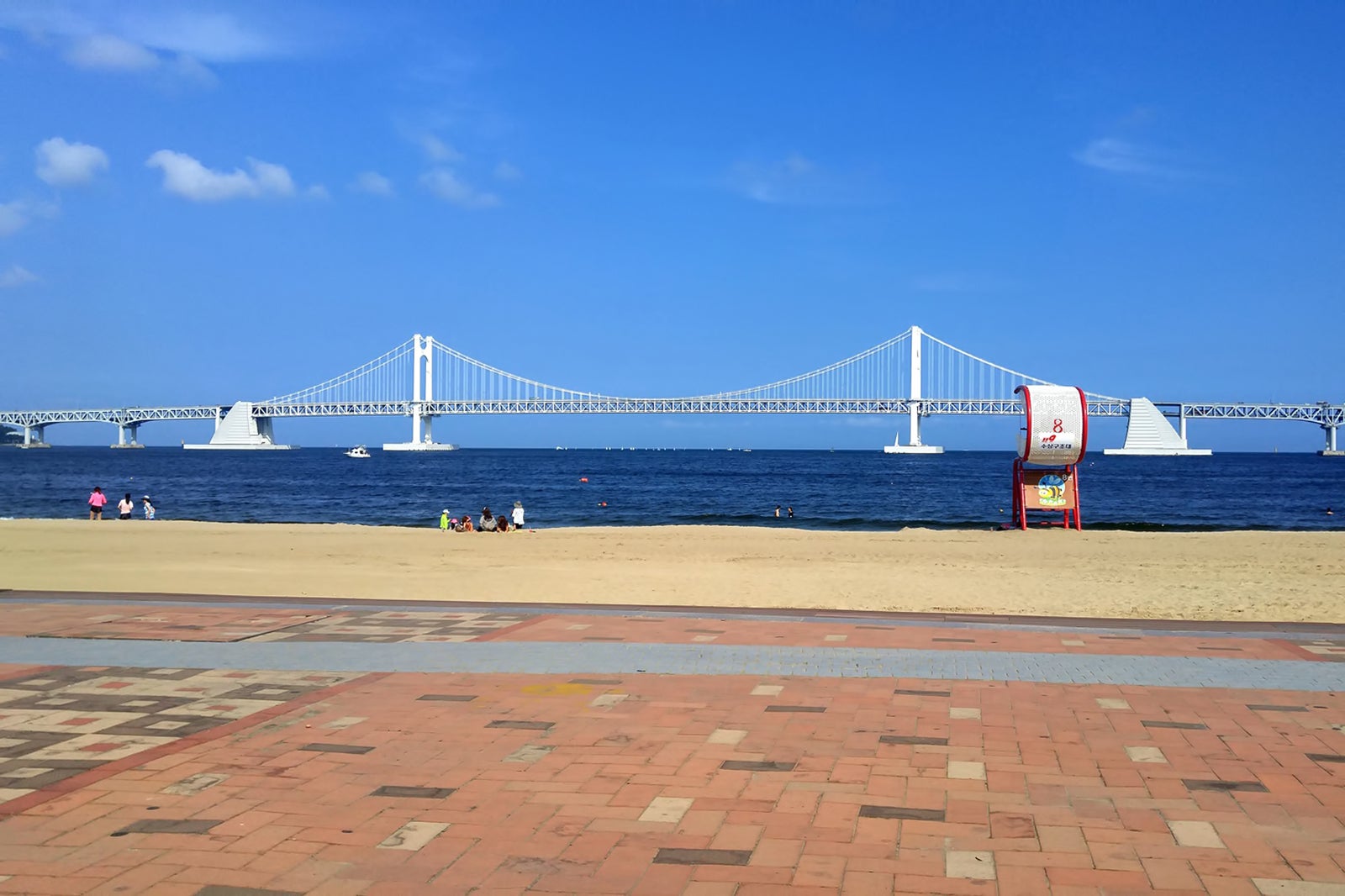 Gwangalli is one of Busan's popular tourist areas and jumps to an exuberant youthful beat. Gwangalli Beach welcomes speedboaters and banana boat riders – better hang on tight! The beach is blessed with a wide selection of restaurants, cafés, and trendy fashion shops, so there's plenty to eat, see and do.
Watch the sunsets at Gwangan Bridge from a comfortable café while sipping your favorite cocktail. Kids have a blast at the Children's Water Park at Millak Waterfront Park. Millak Waterfront Park comes alive when the sun goes down, with a friendly invasion of youthful fun-seekers.
Couples
Families
Photo
Budget
Adventure
Group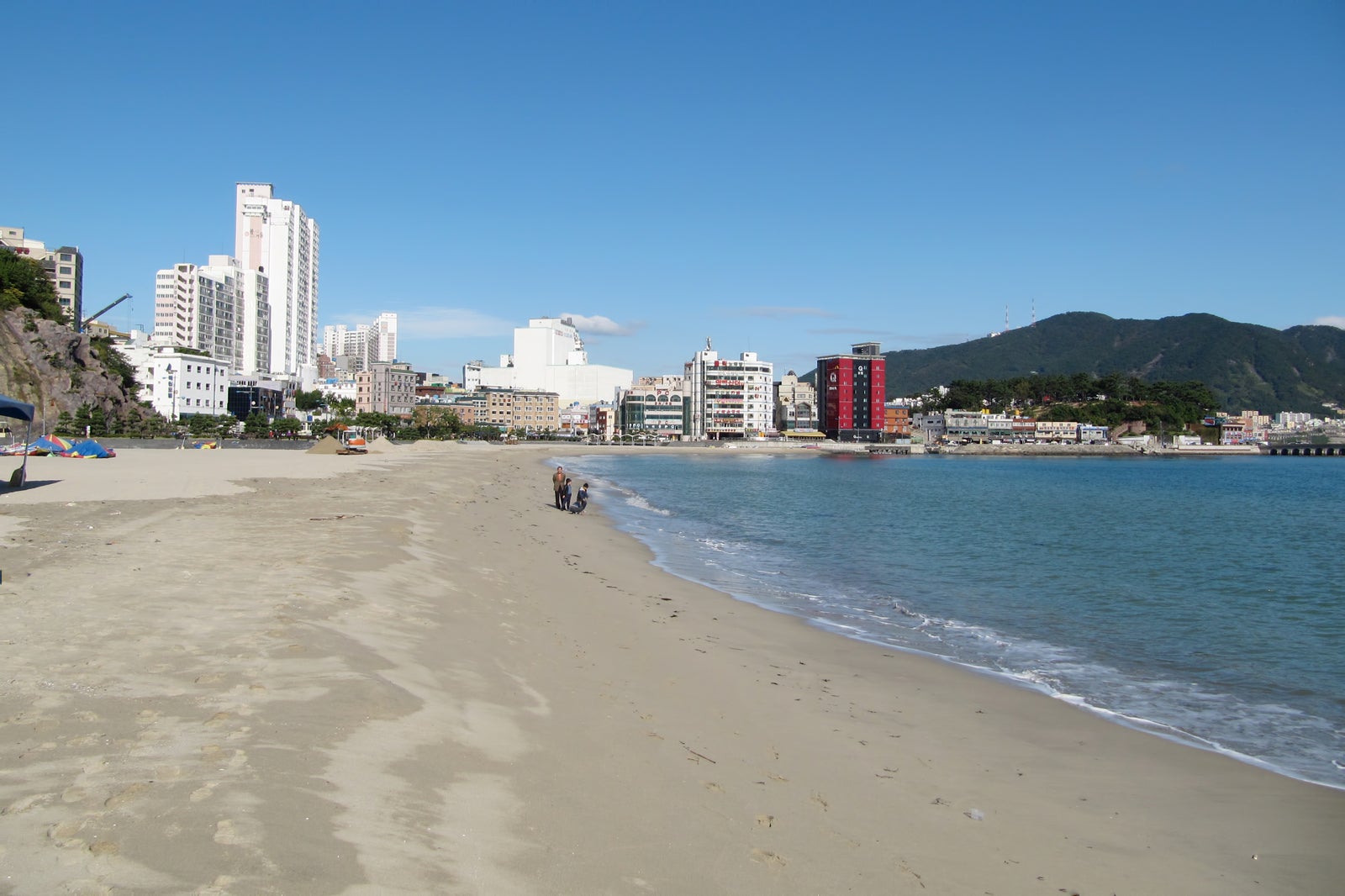 Songdo Beach opened in 1913 as Korea's first public beach. It's close to central Busan and famous for the fine sand and diving board on the beach. Be sure to explore the nearby attractions – Songrim Park, Amnam Park, Skywalk, Marine Cable Car, and so much more.
Skywalk is a coastal walkway over Songdo Beach, and it'll take you all the way to Geobukseom (Turtle Island). From the Songdo Marine Cable Car that runs 1.62 km from Songrim Park to Amnam Park, you can enjoy the exhilarating views of the sea, along with Songdo Beach, Songdo Coastal Pathway, Yeongdo Island, and Namhang Bridge.
Couples
Families
Photo
Budget
Adventure
Group
photo by michiel1972 (CC BY-SA 3.0) modified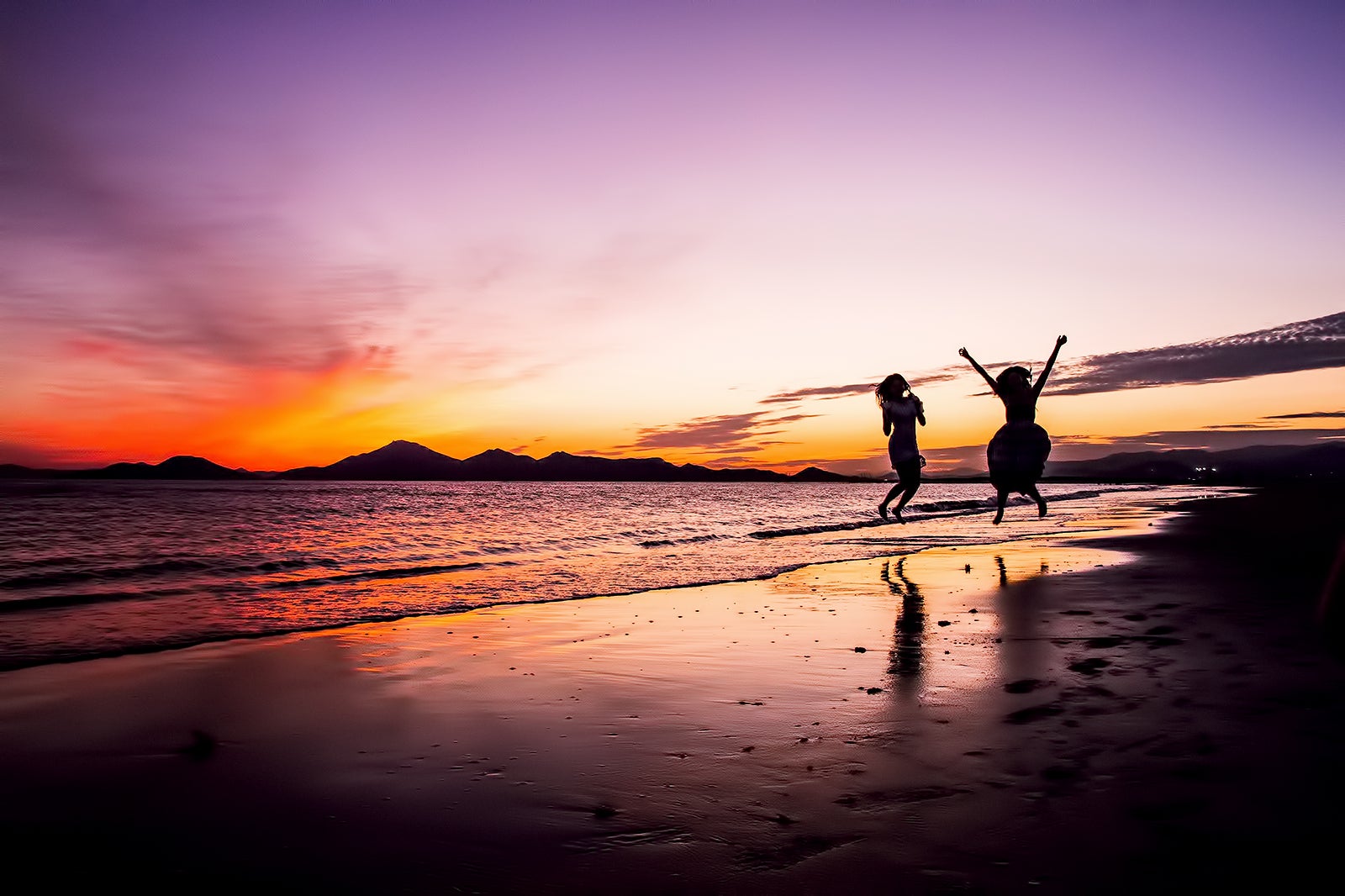 Dadaepo Beach's spacious white sand and warm, shallow water make it a great place to hang out with children. As the tide ebbs and flows, catch razor clams and blue crabs in the mudflats. Or grab a beach blanket and some finger food for a fun surfside picnic.
Don't miss Dadaepo Sunset Fountain Of Dreams – a combination of music, lighting and vibrant eruptions of water that creates a fantastic atmosphere. Grab a couple of memorable photos of the sunrise and sunset at Dadaepo. Explore the popular nearby attractions of Gamcheon Culture Village, Hongti Art Village, Molundae, and Amisan Observatory.
Couples
Photo
Budget
Adventure
Group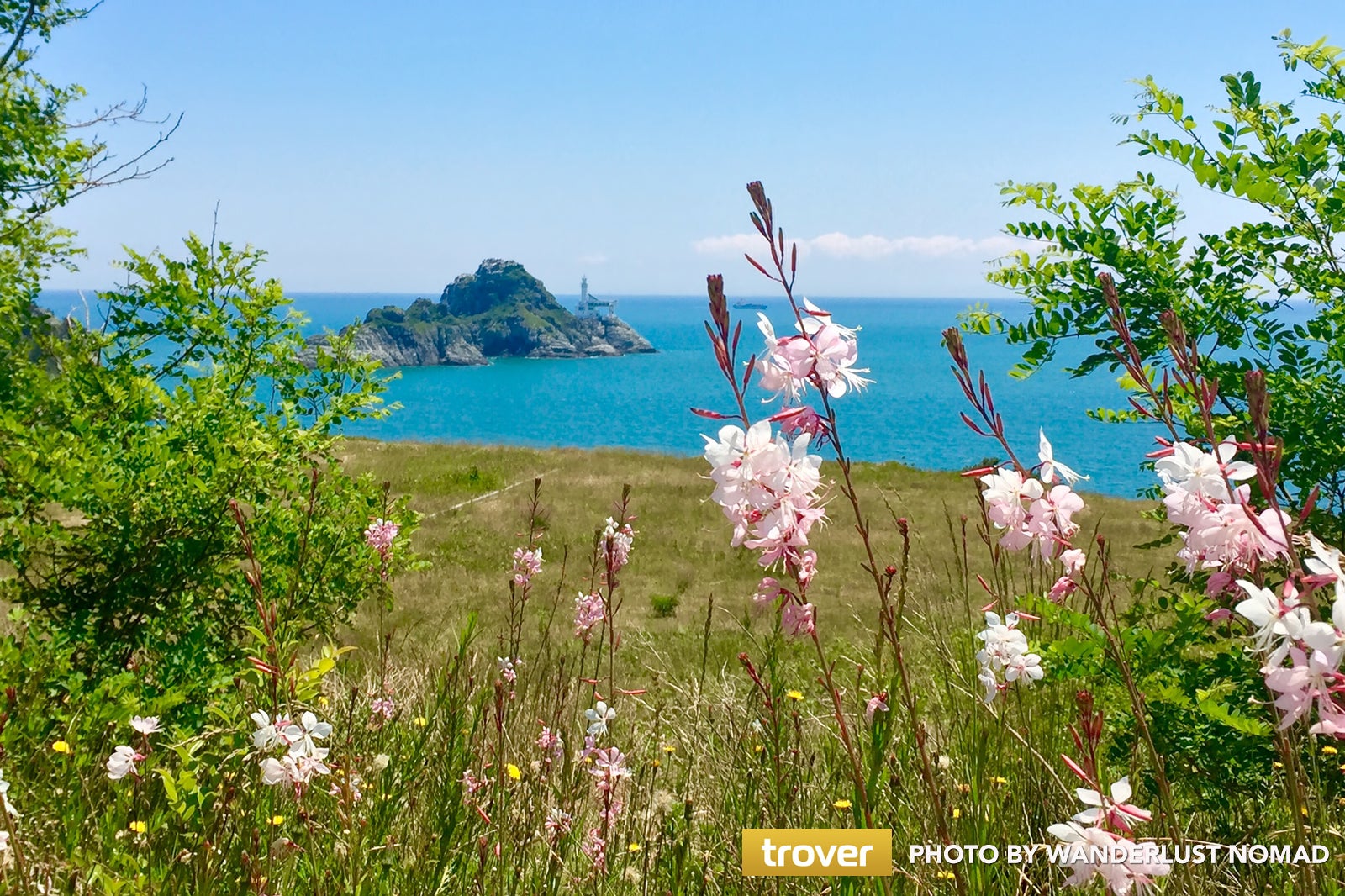 Enjoy a peaceful seaside stroll at Igidae Waterfront Park in Yongho-dong. It's the starting point of Haparang-gil, a 770-km-long coastal hiking trail. The walking trail offers fantastic views of Gwangan Bridge, Haeundae, and Oryukdo Island in the distance.
Experience unique views from the Oryukdo Skywalk at the end of the coastal walkway. Be brave and step onto the clear glass walkway for a stunning view of Oryukdo Island from the sea. The coastal walkway can be a bit challenging in places so wear comfortable walking shoes.
Couples
Families
Photo
Budget
Adventure
Single
Group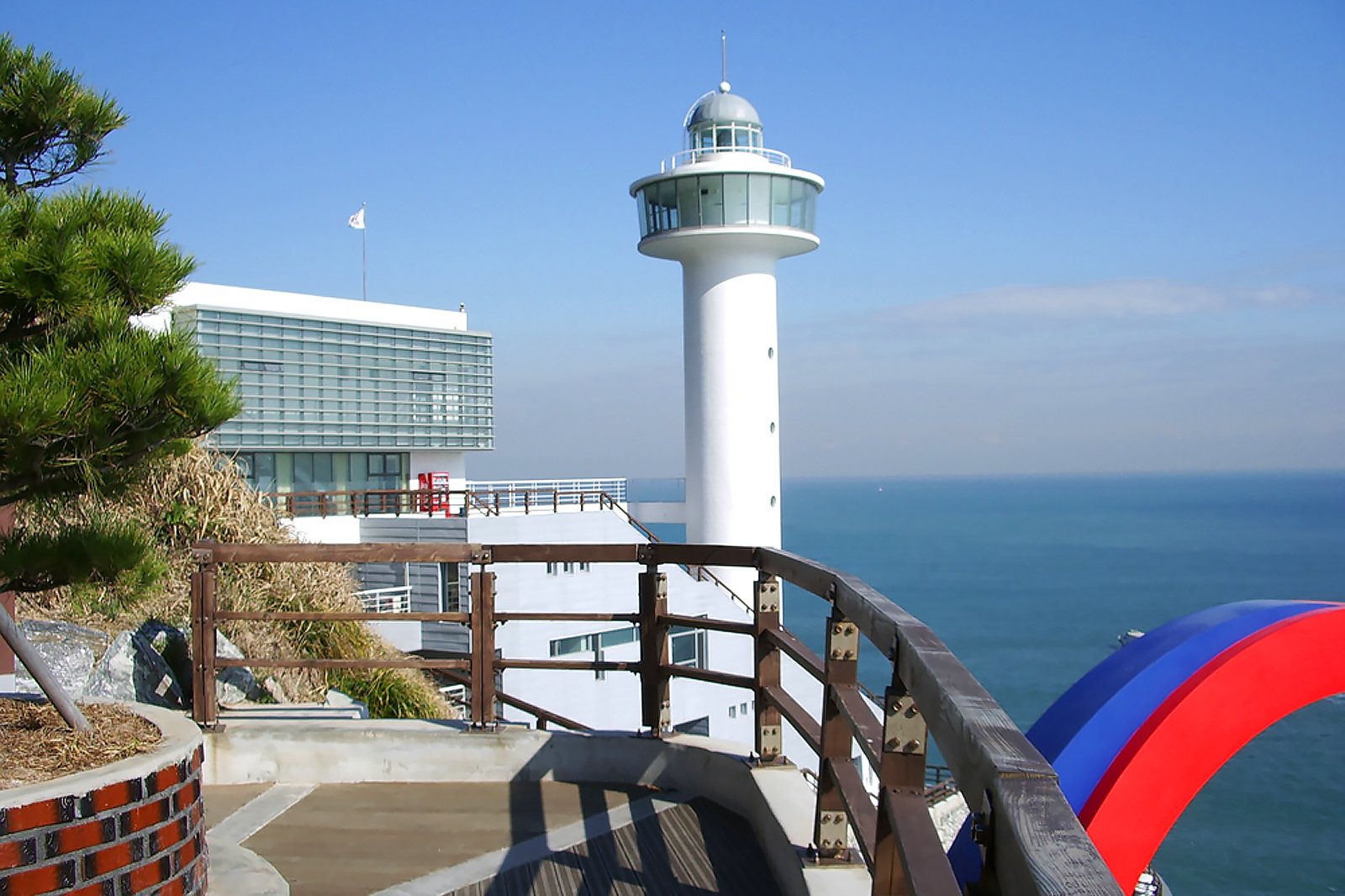 Taejongdae Resort Park is located in the southernmost part of Yeongdo-gu, and it's one of the most popular tourist attractions in Busan. It's famous for its lush forests and coastal scenery, including views of the vast Korea Strait. On clear days, you can even see Japan's Tsushima Island from here.
Yeongdo Lighthouse and Taejongsa are in the park, so browse around and enjoy the experience. A comfortable loop train is available. Plant-lovers shouldn't miss the Hydrangea Festival that's held here at the end of June every year.
Couples
Families
Photo
Adventure
Group
photo by InSapphoWeTrust (CC BY-SA 2.0) modified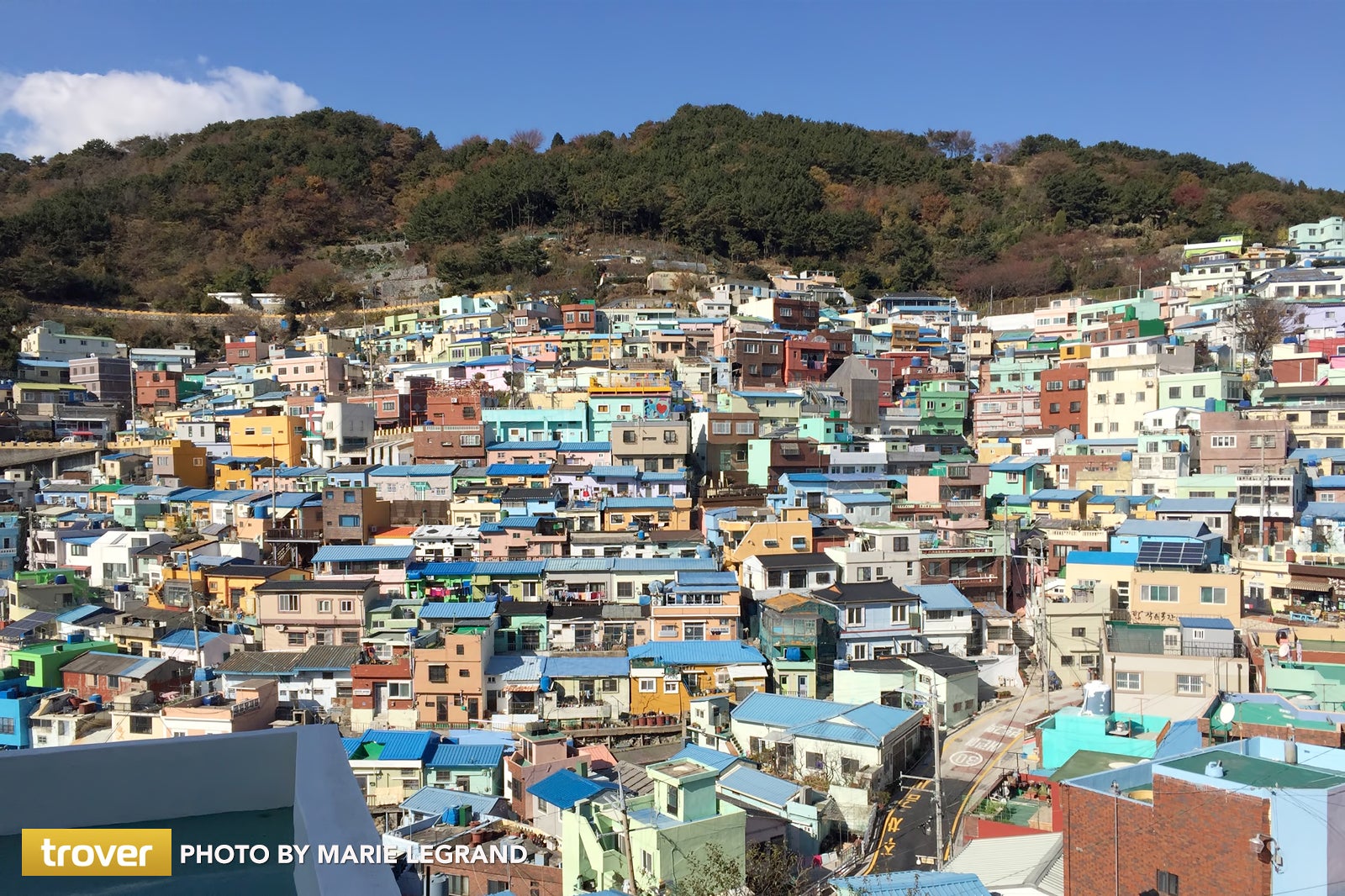 Gamcheon has long been home to the refugees who took shelter in Busan during the Korean War, and Gamcheon Culture Village showcases the area's impressive history. The popular tourist attraction was formerly a shantytown that was revitalized through a city regeneration project. The exotic landscape with colorfully painted houses clinging to the hillside has earned the nickname "Santorini in Korea".
Take a slow walk through the village and travel back in time. As you explore the area, vistas for memorable photos abound. Pick up an easy-to-follow map and collect a stamp at each information desk.
Couples
Photo
Budget
Adventure
Single
Group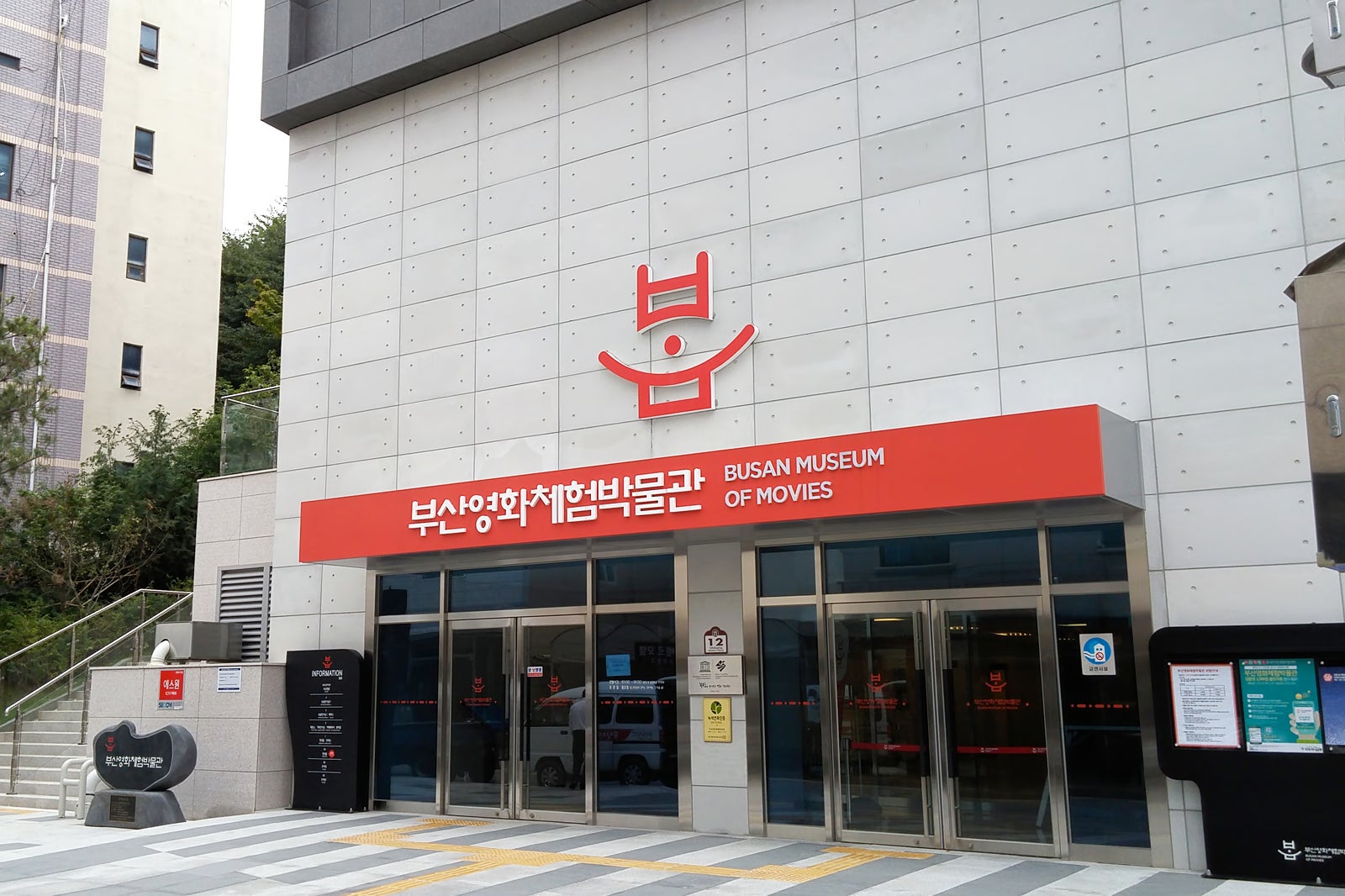 The family-friendly Busan Museum of Movies offers visitors a look at magical moments of famous movies and how they were made. Located at the back of Yongdusan Mountain, it's Korea's first museum specialized in film exhibition and experience programs.
The museum is a great place to spend a day with children. Learn the history and production processes of films and enjoy a variety of experiences such as Extraordinary Movie theater, VR Experience, and Dubbing Experience. The museum also has a movie theater-themed play area for children. The Trick-Eye Museum in the same building is a popular spot for couples to take fun photos.
Location: 12, Daecheong-ro 126beon-gil, Jung-gu, Busan, South Korea
Open: Daily from 10am to 6pm (closed on Monday)
Couples
Families
History
Photo
photo by Christian Bolz (CC BY-SA 4.0) modified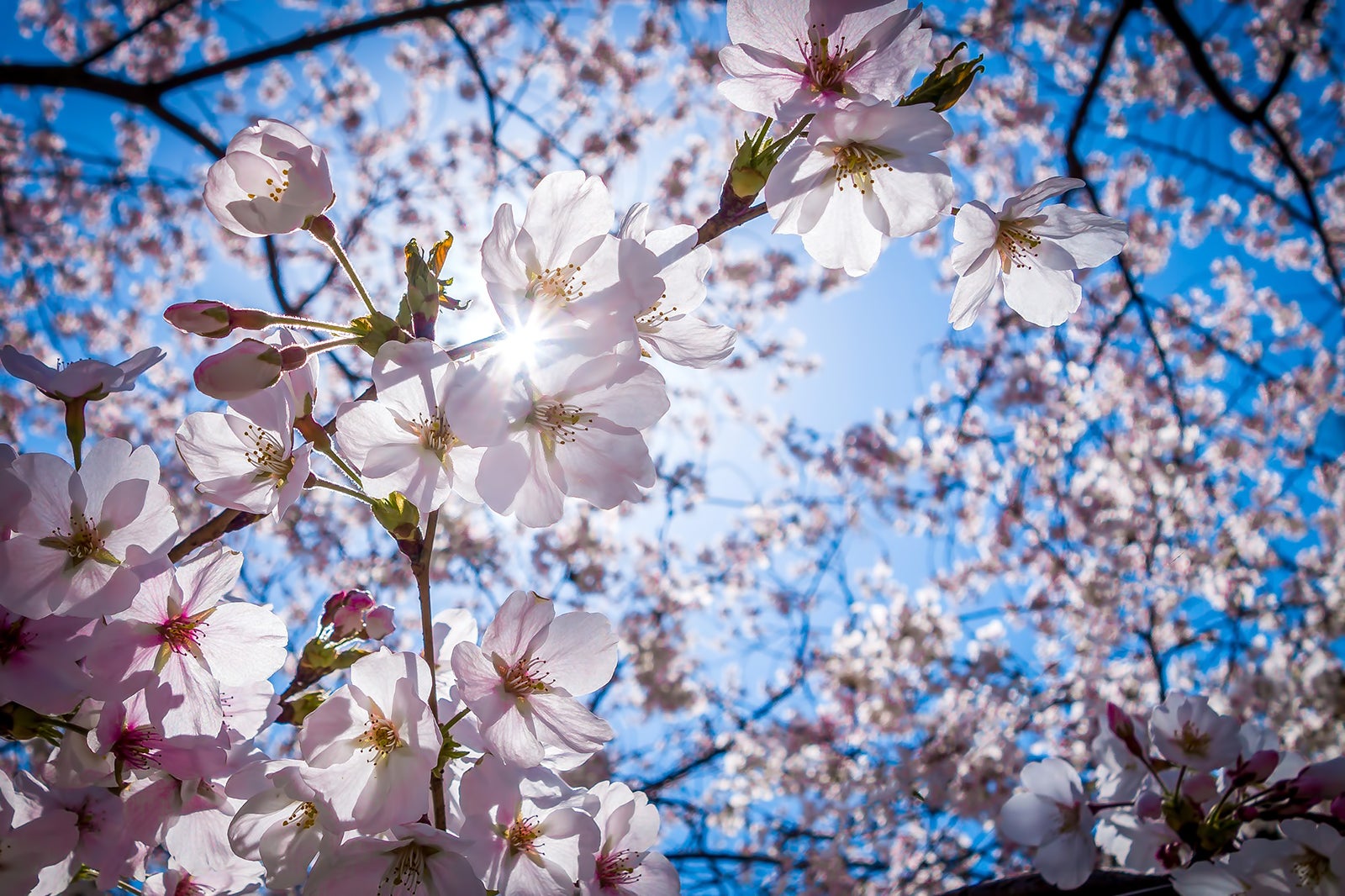 Samnak Ecological Park is nestled on Dunchi Island, bounded by the West Nakdong River in Sasang-gu. It's a place for Busan citizens to rest and relax in all seasons and a popular destination for travelers looking for the best place to take photos of beautiful landscapes.
Come to the all-season flower garden to see canola flowers in spring, sunflowers in summer, and cosmos in autumn. The Marsh Ecological Park is also famous for its lotus, reeds, and silver grass plots. Ride a bike through the park and take some memorable photos.
Couples
Families
Photo
Budget
Group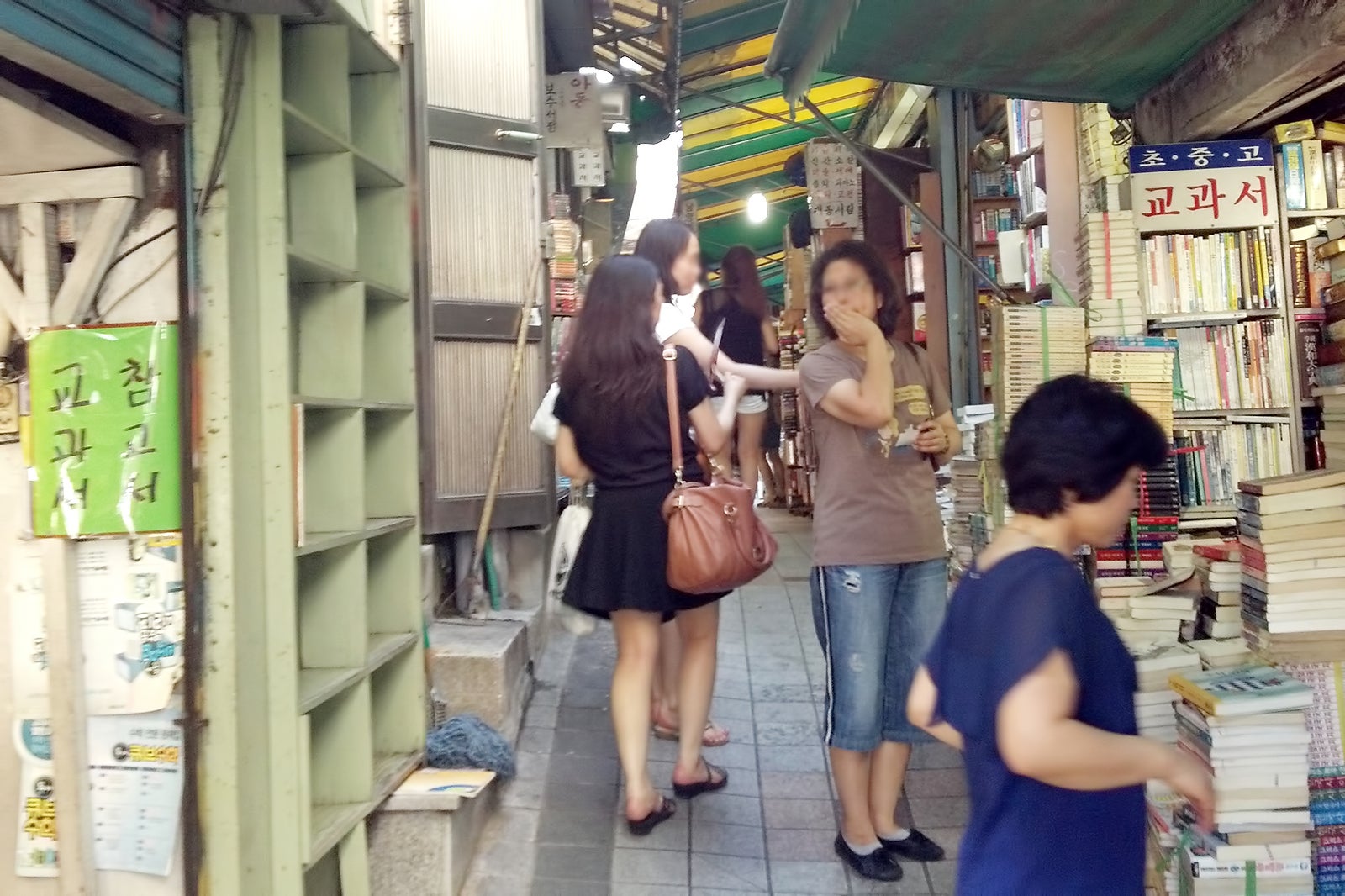 Bosu-dong Book Street is a second-hand bookstore alley adjoining Gukje Market. This historic alley has a long history that started during the Korean War, when Busan was a provisional capital. It still holds the pain and memories of the days when it was very difficult to get books, and nowadays many people visit to feel the retro ambience. Browse the alley's shops, take photos, and pick up a treasured book or magazine with some memories.
photo by Choi2451 (CC BY-SA 3.0) modified