Jongmyo Shrine is a Confucian royal shrine and a UNESCO World Heritage Site in Seoul. This royal shrine and its surroundings are well-preserved in their present form since the 16th century, where visitors can marvel at traditional Korean architecture and performance of memorial services during the Joseon Dynasty.
It consists of 2 main memorial halls – Jeongjeon and Yeongnyeongjeon – and several auxiliary buildings with detailed descriptions in English and Korean, all of which house the spirit tablets of members of the former royal family, deities, as well as the kings' loyal subjects.
Jongmyo Shrine - one of the highlights of 18 Best Things to Do in Seoul (Read all about Seoul here)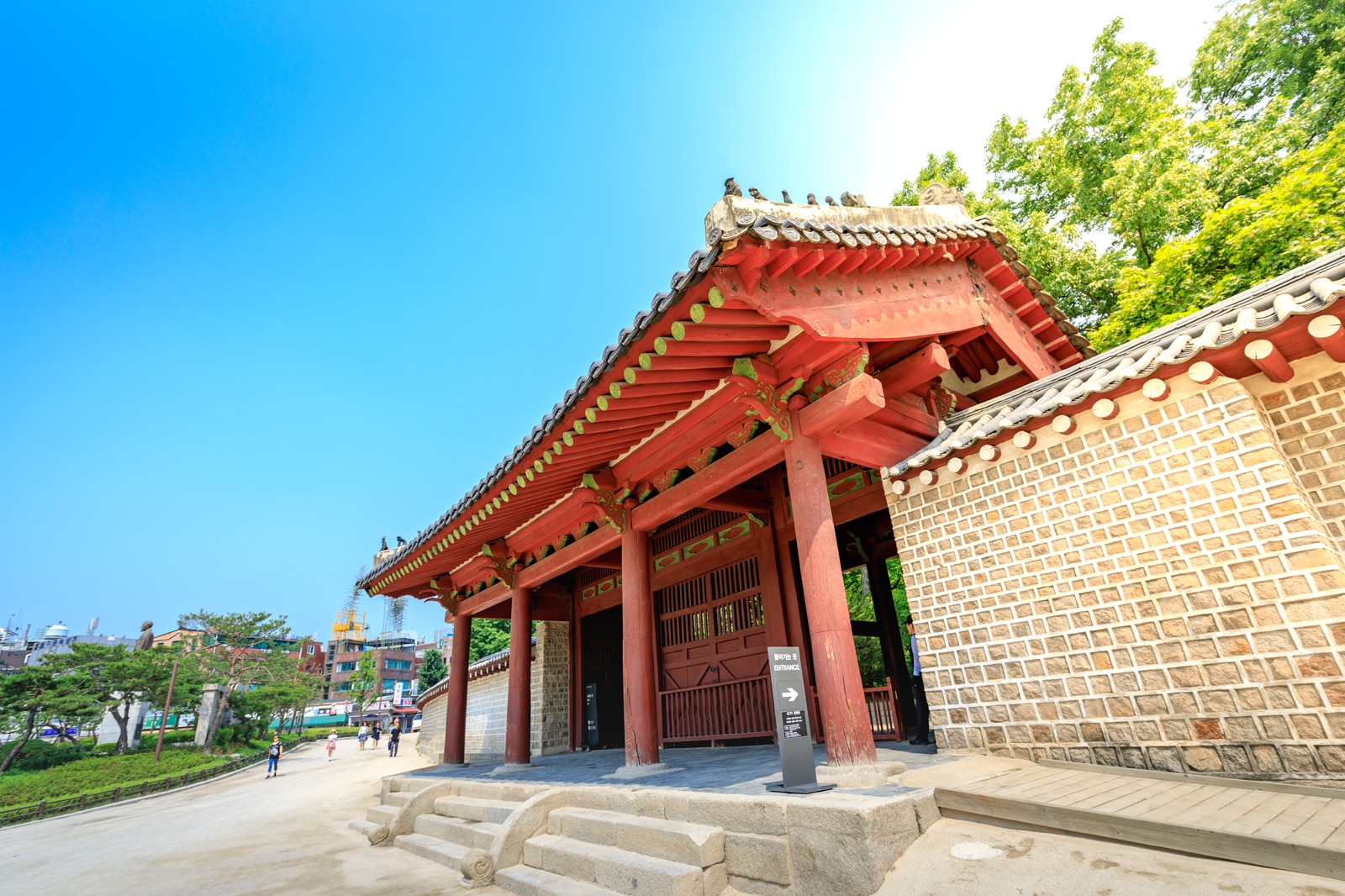 Jeongjeon Hall has 19 inner chambers which are divided into cubicles to accommodate 49 spirit tablets of former kings and queens. The main entrance is only reserved for the spirits, so it's closed off to the public. Yeongnyeongjeon (Hall of Eternal Peace) is built to house the remaining 16 spirit chambers with 34 spirit tablets.
Gongsindang (Hall Of Meritorious Officials) houses memorial tablets of 83 officials who have served the former Joseon kings. Chilsadang is a prayer hall where spirit tablets of 7 deities are enshrined, including the gods of palace gates, kitchens, roads, halls and rooms, entrances and exits, and those who die of epidemic diseases.
Cultural heritage festivals such as the Korean Royal Palace Culture Festival take place in Jongmyo Shrine year-round. It's also where you can see Jongmyo Jerye, a 600 year-old royal Confucian ancestral ritual that has also been listed as a World Intangible Cultural Heritage. Every 1st Sunday of May, Jongmyo Jerye is performed by a troupe of traditionally-clad performers at Jongmyo Shrine twice – at Yeongnyeongjeon Hall in the morning and at Jeongjeon Hall in the afternoon.
The Jongmyo Shrine's heritage area is only open for guided tours, which are available in English, Korean, Japanese, and Chinese. Admission costs around 1,000 won for adults 19 years and above) and 500 won for youths (aged between 7 and 18), while access to the interior of the buildings is strictly prohibited.
Jongmyo Shrine
Back to top