Bukchon Hanok Village houses hundreds of hanok (traditional Korean homes) dating back to the Joseon dynasty. Located between Jongmyo Shrine and the grand palaces of Gyeongbokgung and Changdeokgung, many of these houses are private residences and guesthouses. A select few serve as cultural centres, galleries, craft workshops, restaurants, and teahouses, museums.
The village also has a traditional liquor brewery producing Korean alcoholic drinks such as makgeolli (raw rice wine), yakju (medicinal wine), and soju (distilled liquor). You can learn about the brewing process of samhaeju – soju that was served at palace functions.
Bukchon Hanok Village - one of the highlights of 18 Best Things to Do in Seoul and 11 Most Instagrammable Places in Seoul (Read all about Seoul here)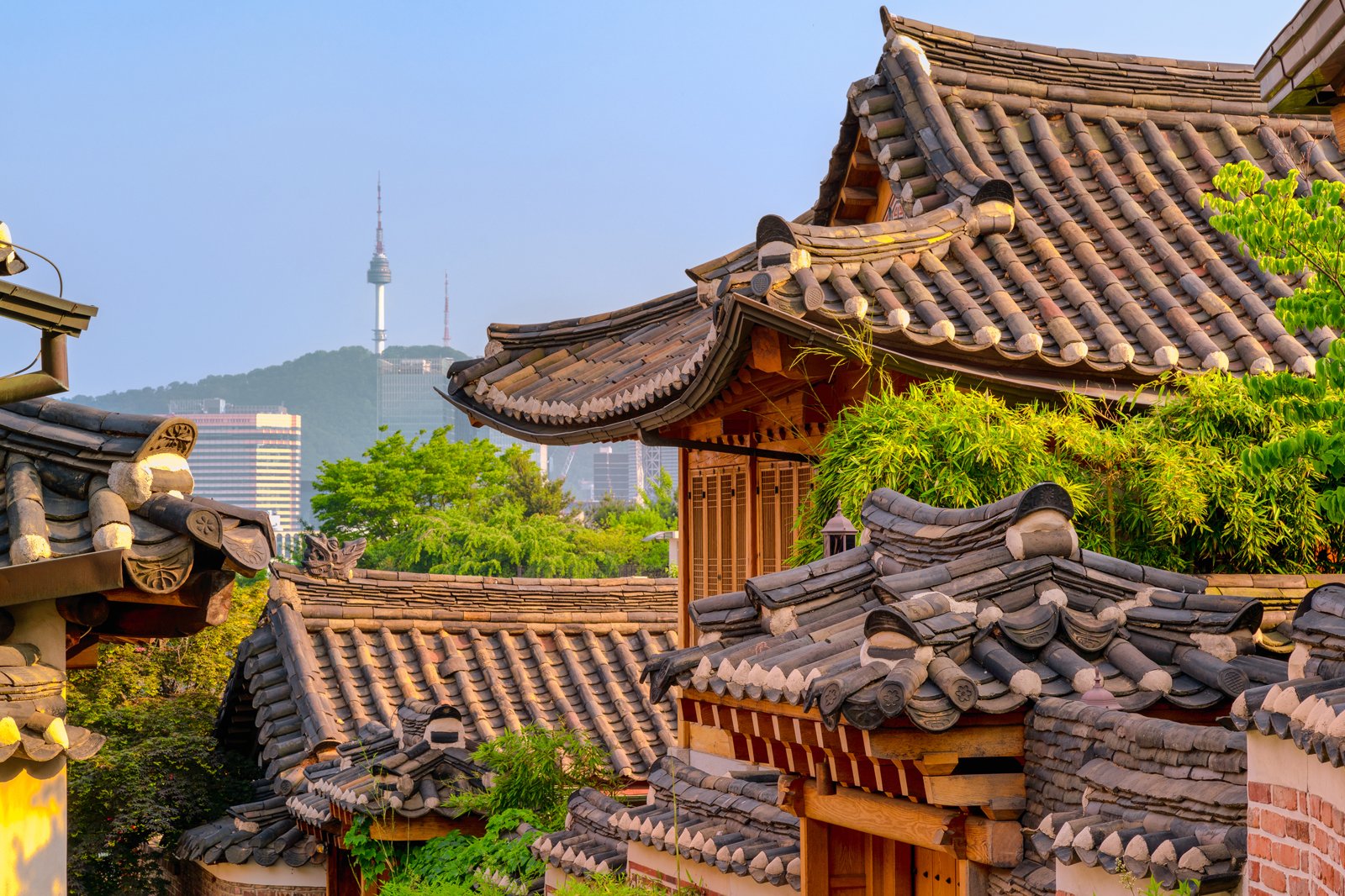 If you want to learn about traditional Korean culture, you can purchase the 'Bukchon Museum Freedom Pass' for 10,000 won to visit Gahoe Museum, Han Sangsu Embroidery Museum, and the Museum of Korean Art.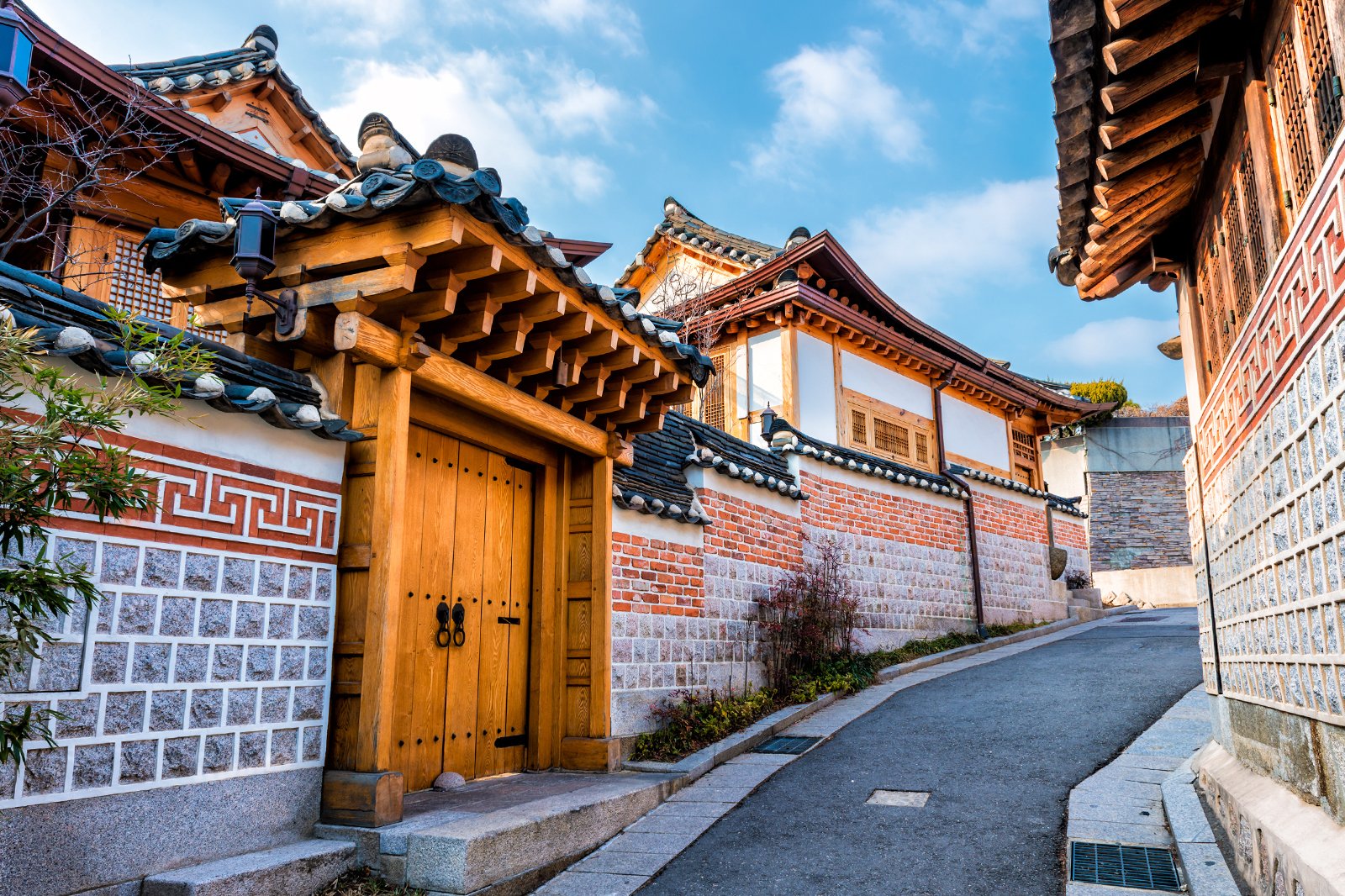 Opened in 2002, Gahoe Museum displays over 250 folk paintings, 750 amulets, 150 classical books, and over 200 traditional folding screens. During the olden days, symbol-bearing talismans are used to prevent possession by evil spirits, ward off diseases and bad spirits, as well as for good health, wish fulfilment, and accompany family prayers.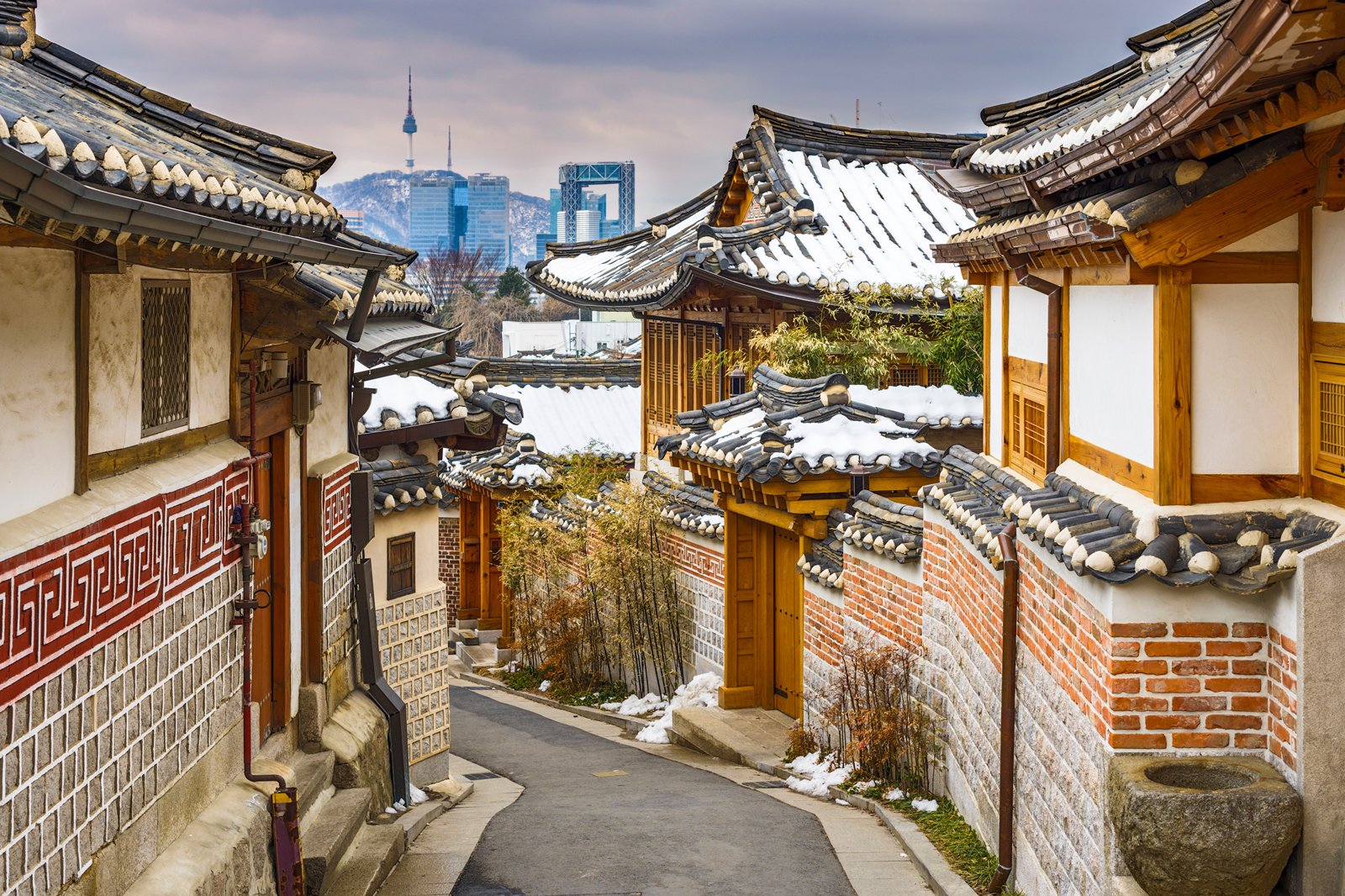 The Han Sangsu Embroidery Museum exhibits intricate embroidery works by renowned craftsman, Han Sangsu, as well as a collection of embroidery-themed folk art and embroidery relics once worn by the king and high-ranking officials.
More than 6,000 Buddhist paintings, sculptures, crafts and ritual items are displayed at the Museum of Korean Art. The museum also organizes workshops on Korean folk painting and traditional food-making.
You can explore Bukchon Hanok Village for free, but note that some hanoks are private properties. The easiest way to get to this historical neighborhood is by taking the subway (Line 3, Exit 3) to Anguk Station.
Bukchon Hanok Village
Back to top