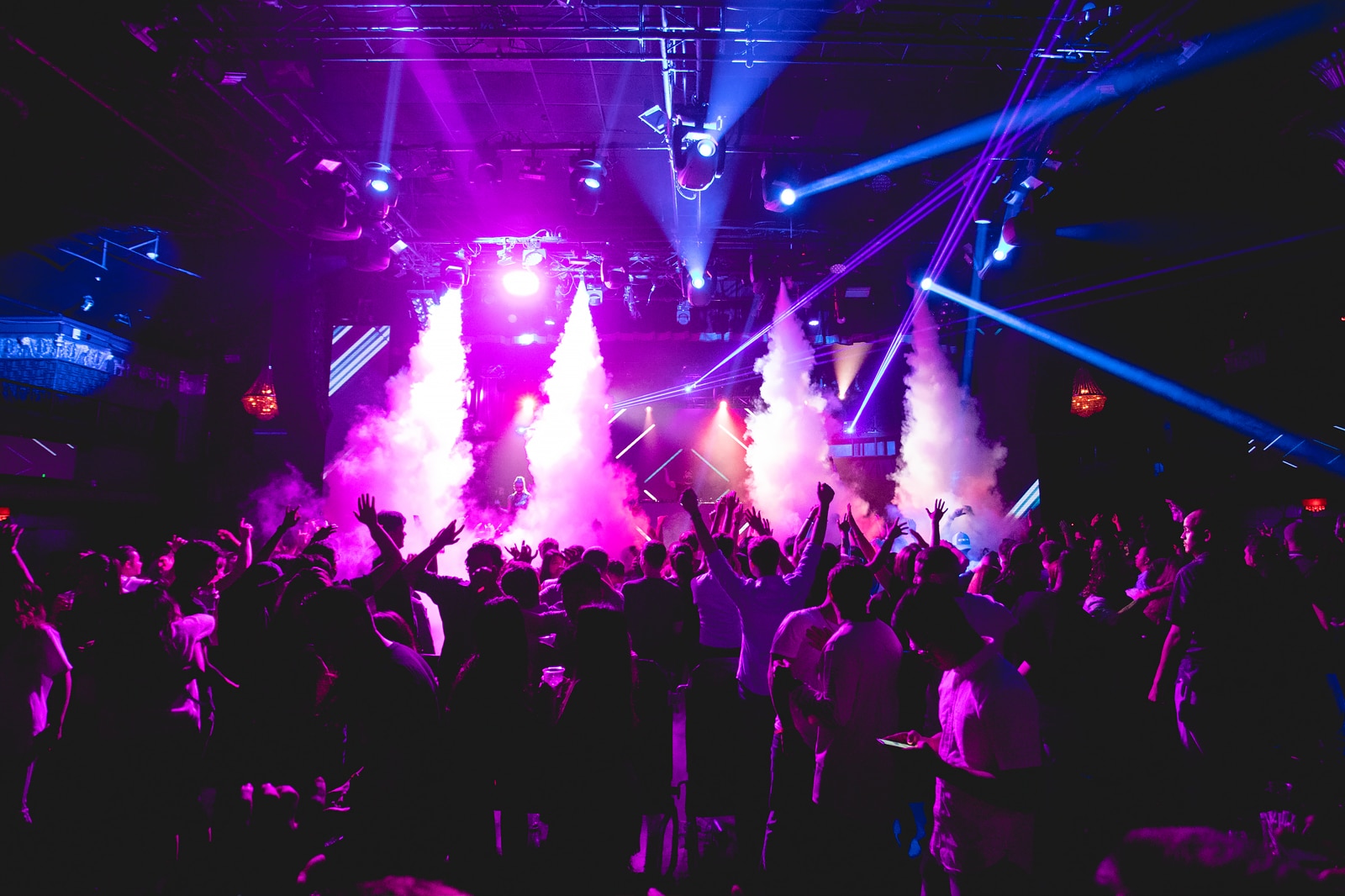 3 Best Nightclubs in Seoul
Seoul's Most Popular Dance Clubs
The best nightclubs in Seoul attract a steady clientele of local revellers and travelers looking to rub shoulders with South Korea's elites and trendsetters. A favorite vacation destination for hard-core dance music fans, the capital city of South Korea hosts numerous night clubs and bars, as well as international dance festivals such as Ultra, Seoul World DJ Festival, and World Club Dome.
Seoul's most popular nightclubs feature stylish themes, massive dance floors and VIP lounges, together with dance beats blasting through cutting-edge sound systems. Experience South Korea's diverse nightlife scene by partying at these top picks during your vacation in Seoul.
Cakeshop Seoul has a diverse music policy, from future house, UK bass, and techno to disco, hip hop and D&B. This underground club occupies a former illegal strip club, with an industrial-themed interior
There's also a breezy terrace overlooking the bustling Itaewon district. It's a small club that fits about 200 people, so the dancefloor can get quite packed with partygoers, especially on nights featuring international DJs.
Location: 134 Itaewon-ro, Itaewon 1(il)-dong, Yongsan-gu, Seoul, South Korea
Open: Thursday–Saturday from 10 am to 5 am (closed Sunday–Wednesday)
Phone: +82-10-7444-1926
Club Syndrome is one of the biggest basement clubs in Seoul. It has a main DJ deck in the front, a dancefloor, a pool, and a well-stocked bar at the back. A VIP lounge with an attached balcony occupies the top floor, where you can enjoy a view of the dancefloor below.
Club Syndrome attracts trendy youths, expats, and electronica music fans in Gangnam. Located in the basement of Seoul's Hotel Sunshine, it's a 15-minute bus ride from Apgujeong Subway Station.
Location: Basement Level 1, Hotel Sunshine, 205, Dosan-daero, Gangnam-gu, Seoul, South Korea
Open: Tuesday–Thursday and Sunday from 10 pm to 6 am, Friday–Saturday from 10 pm to 7 am (closed on Mondays)
Phone: +82-2-511-9351
Situated in the artsy Hongdae district, Club M2 boasts state-of-the-art sound and lighting facilities, three well-stocked bars and a spacious dance floor that accommodates almost 300 club-hoppers. The entrance fee costs between 10,000 won to 20,000 won and Club M2's clientele consists of well-dressed youths and fans of house, progressive, and trance tunes. Drinks here are priced between 6,000 and 10,000 won, making it one of the most affordable clubs in Seoul. Club M2's main dancefloor can get rather stuffy at times, so revellers looking for more privacy can opt for the VIP area on the second floor, which offers am equally fun clubbing experience minus the hectic crowds.
Location: 20-5 Jandari-ro, Seogyo-dong, Mapo-gu, Seoul, South Korea
Open: Tuesday - Thursday 21:30 - 05:00, Friday & Saturday 21:30 - 07:00, Sunday 21:30 - 05:00
Phone: +82-2-3143-7573
Back to top